The crunching of leaves under your feet, warming seasonal candles and pumpkin spice latte's can mean only one thing, the season of autumn is upon us.
As the seasons change, many coffee loves find themselves switching from their usual latte or cappuccino to the aromatic flavours of a pumpkin spice latte or PSL as it's sometimes shortened to.
While there are many delicious tasting options you can buy on the high street from the likes of Starbucks and Greggs to Pret, they aren't cheap, so it's understandable why you might want to learn how to make your own from your home coffee bar to keep the costs down. It's also a brilliant way of using up your leftover pumpkin.
What is a pumpkin spice latte?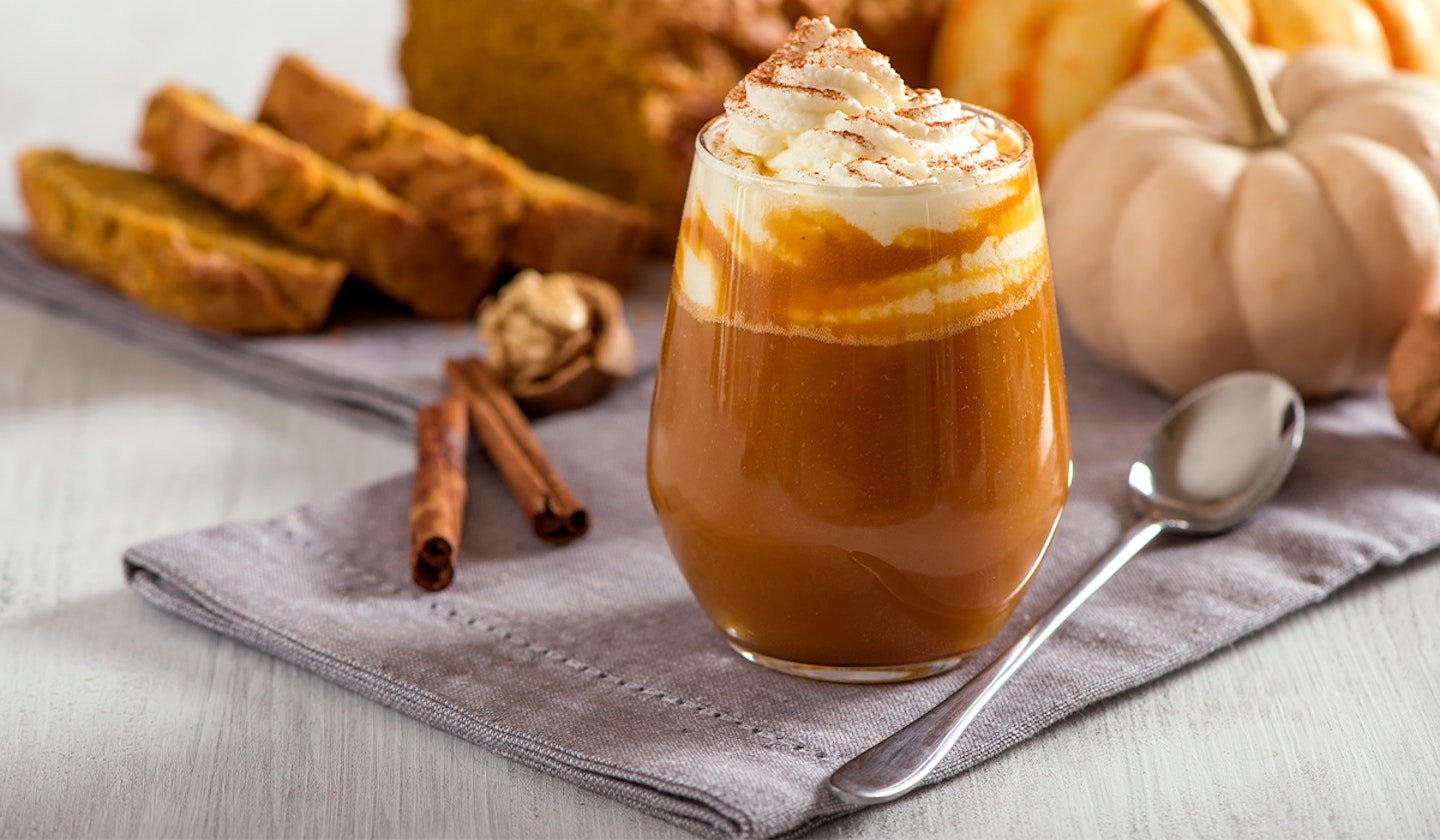 The popular pumpkin spice latte is a seasonal coffee drink that's sweet in flavour. Made using steamed milk of your choice, espresso made using your coffee machine, sugar and a blend of autumnal spices including cinnamon, nutmeg, clove and of course pumpkin. Many also like to add a whipped cream topping for extra sweetness and creaminess.
The drink first grew in popularity after Starbucks introduced it to their fall menu in 2003. Since then the annual introduction of the Pumpkin Spice Latte to the menu has marked the unofficial start of autumn. Although it's more popular served hot and frothy, it can also be served as a cold iced latte too in your reusable coffee cup.
How to make your own pumpkin spice latte at home
If you're keen to have a go at making your own pumpkin spice latte, we've put together everything you need to know about making your own from all the ingredients you'll need to the recipe.
Ingredients
• 250g milk – any kind of milk will work including dairy, oat, soy or almond will work.
• 2 tsp pumpkin purée (this is an essential for any pumpkin recipes)
• A pinch of ground cinnamon, ground ginger and ground nutmeg
• 30ml espresso shot (you can make this using your espresso machine)
Method
In a large heatproof mug, combine the pumpkin purée, spices and espresso shot together by stirring.

Heat the milk either in a milk frother, in the microwave or in the saucepan until steaming and frothy.

Pour the hot milk over the pumpkin purée mixture and stir to combine. Spoon any remaining froth over the drink and dust the froth or cream with extra cinnamon.
Any leftover pumpkin purée could be used to make pumpkin pie, another popular autumnal recipe.
To simplify the recipe even further, you might want to instead use pumpkin spice syrup. Simply make your latte as normal, and add in a pump or two of the syrup to taste to give you the sweet, seasonal flavours of autumn straight into your drink.
Lorna White is a Senior Digital Writer at Yours.co.uk. She was previously a writer at Yours Magazine writing features and news stories before joining the digital team. Lorna loves the great British countryside and likes to spend her spare time out and about in her home of Nottinghamshire walking her dog, Pippin.