If you want to upgrade your hot drinks at home, treat yourself to the best milk frothers that'll aerate your brew for a lighter, creamier, silky, smooth beverage. This device is excellent for people who do not own a coffee machine. It will enable you to make a barista-style coffee for a fraction of the price. From creamy pumpkin spice lattes to cappuccinos in a flash, here are affordable, handheld electric milk frothers for frothy hot beverages that will hit the spot.
Different milk frothers are available, from manual, handheld electric and coffee machines with milk frothers attached - plenty of options are available for every budget and preference. Some budget coffee machines do not have a milk frother, so you may want to purchase one separately to evaluate your morning beverage.
Best electric milk frothers shortlist:
• Best Nespresso milk frother: Aeroccino 4 - view on Nespresso
• Best handheld milk frother: Zulay Kitchen Original Handheld Milk Frother - view on Amazon UK
• Best Smeg milk frother: Smeg MFF01BLUK 600ml Milk Frother - view on Amazon UK
For our list, we've chosen handheld electric milk frothers, which work like a vortex to inject air into the milk. Handheld options are affordable, versatile and easier to use if you have weakened dexterity in your hands. They'll also produce an excellent foam for your drink, and some include settings that'll heat your milk to the perfect temperature. Some are even travel-friendly - great if you have to leave your beloved bean-to-cup coffee machine at home.
So, with that in mind, let's take a look at the best milk frothers for the perfect latte.
Best electric milk frothers:
Best Nespresso milk frother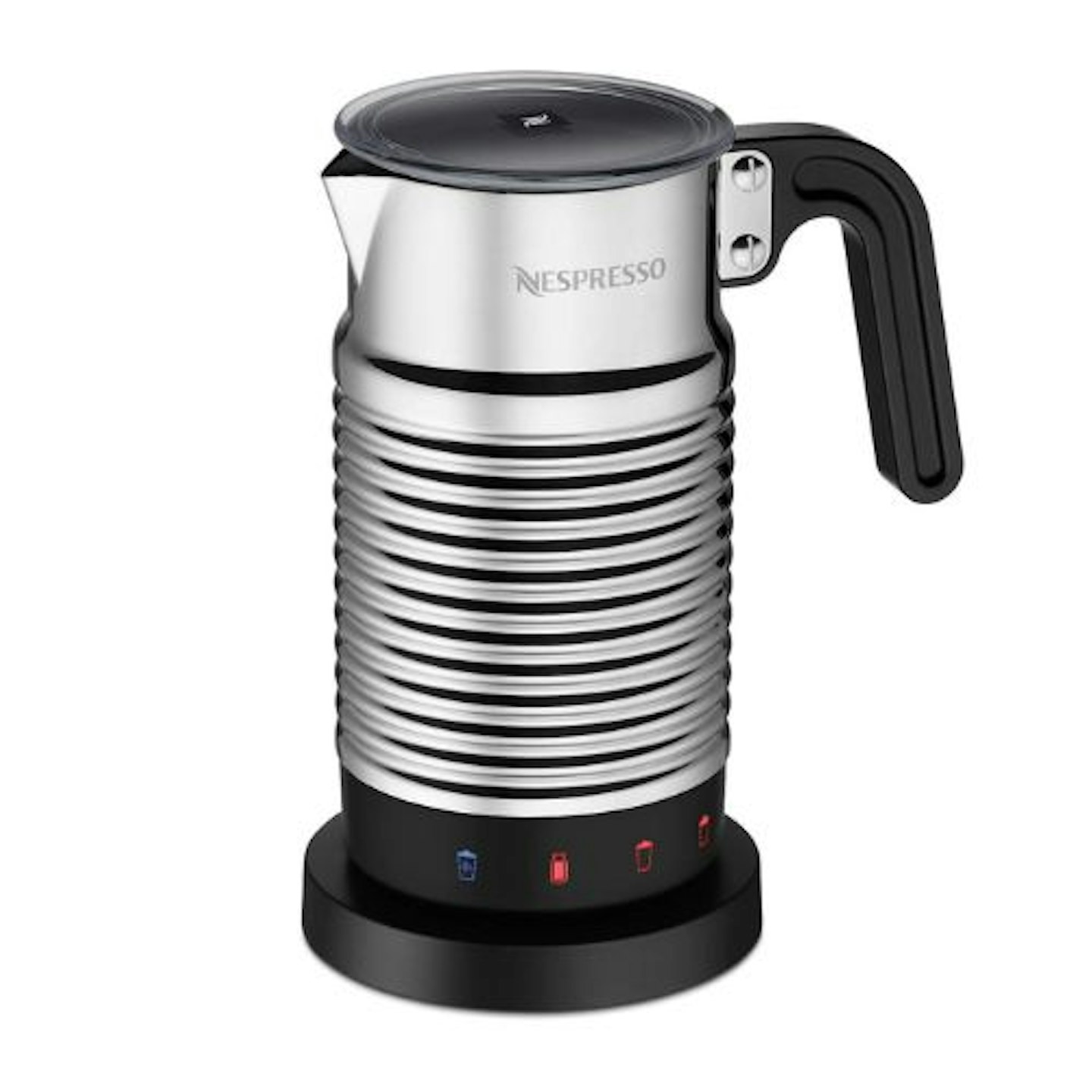 Credit: Nespresso
Description
This kitchen gadget that'll seriously up your coffee game! This bad boy isn't just another milk
Pros
Can froth both hot and cold milk in a matter of seconds
Versatility
Easy to clean
Cons
Some customers found that they experienced inconsistent frothing over a long period of usage time
Best budget milk frother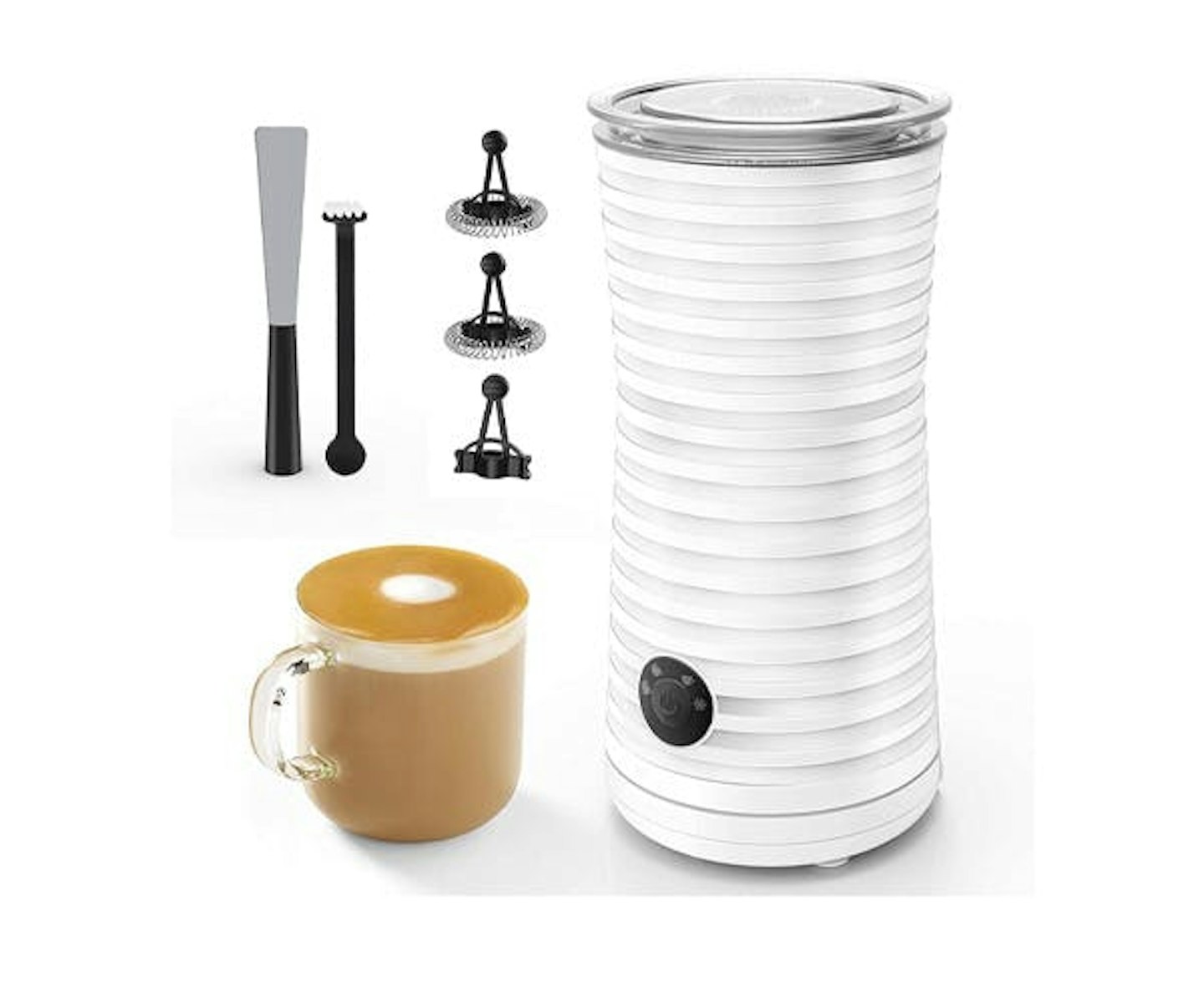 Credit: Amazon
Description
Add instant oomph to your hot drinks with this whizzy gadget that comes at a mega low cost. With
Pros
Large capacity
Battery powered
Modern design
Cons
Level marks are difficult to see
Most versatile milk frother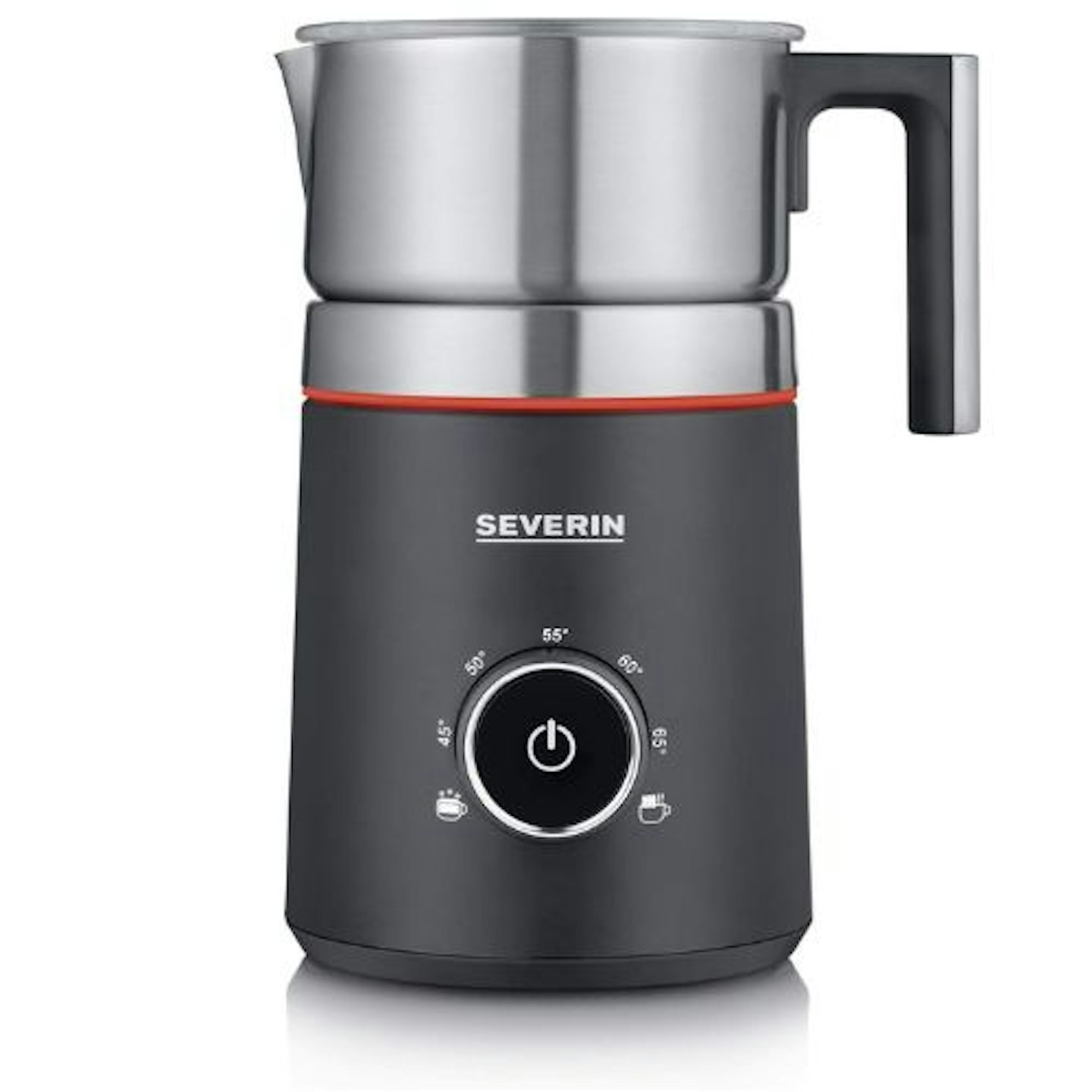 Credit: Amazon
Description
Spoil your loved ones with a hot brew made with this automatic milk frothing machine that has a
Pros
Lots of programmes
Versatile
Adjustable heat
Best handheld milk frother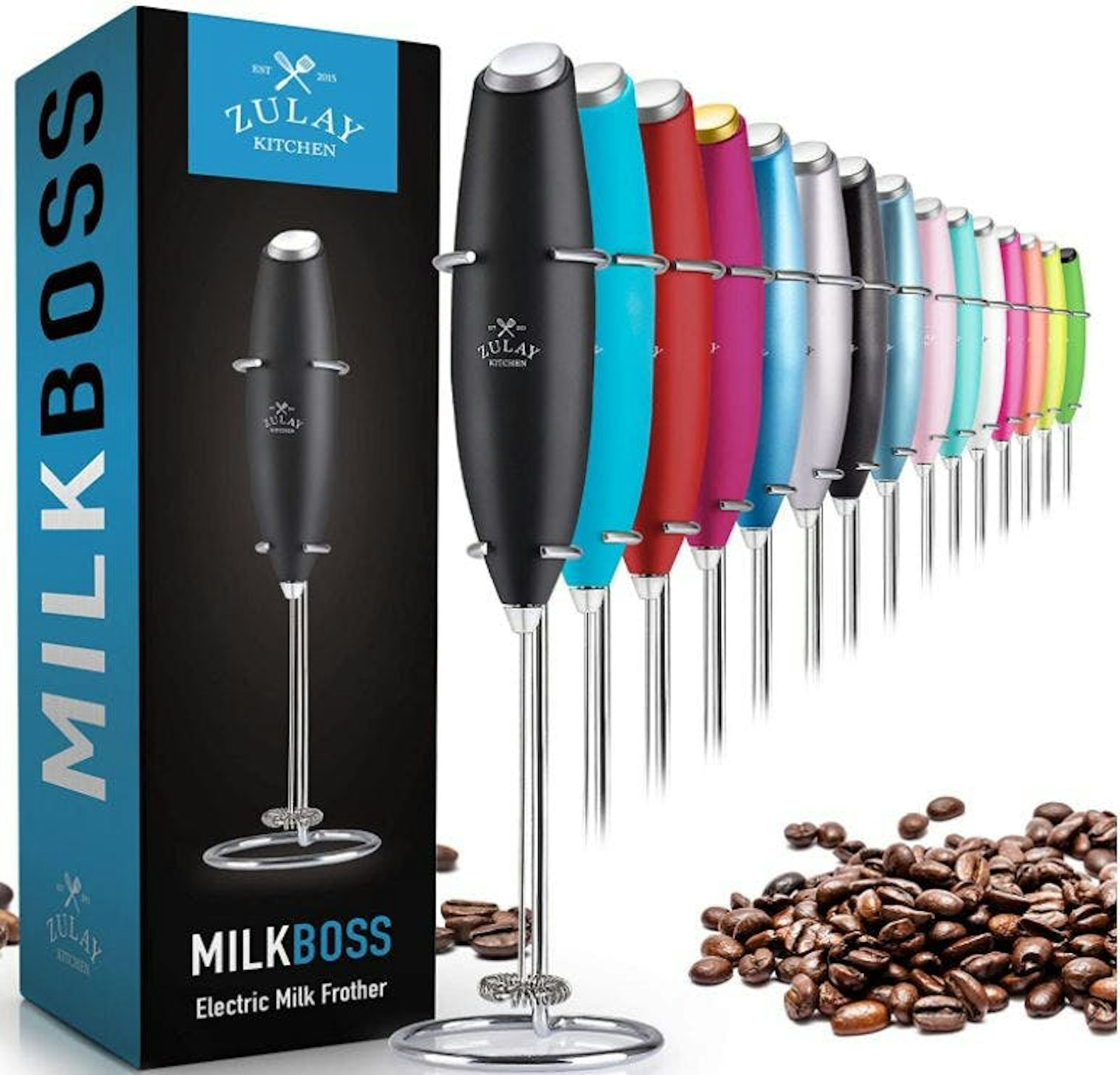 Credit: Amazon
Description
This small but efficient frother works on all types of milk and is easy to clean and store with a
Pros
Travel friendly
Compact
Multiple colour choices
Cons
Does not come with batteries
Easiest to clean milk frother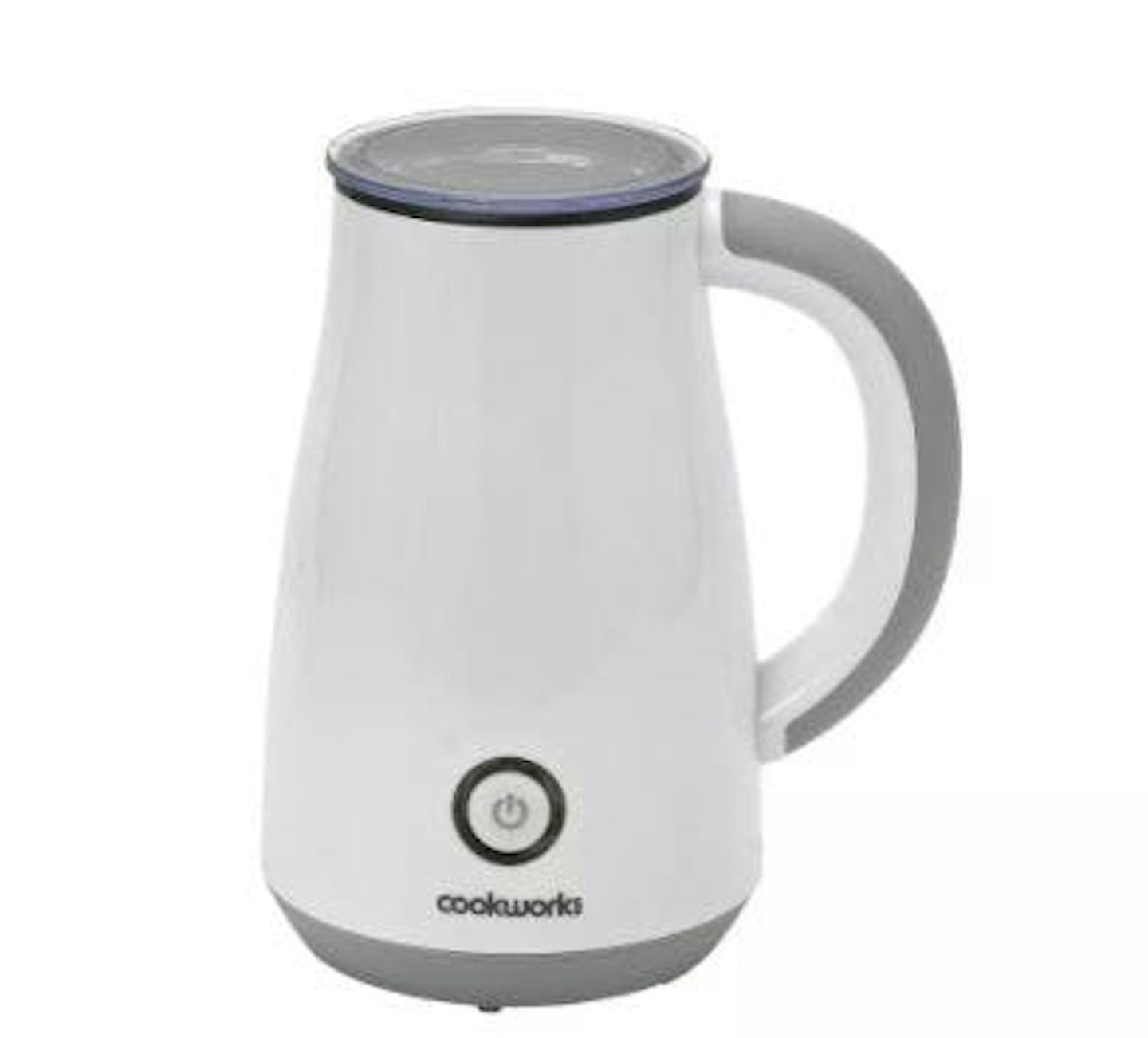 Credit: Argos
Description
Fancy a frothy coffee, or does the little one like warm milk before bedtime? This Cookworks milk
Pros
Easy to clean
Non-stick coating
Simple to use
Cons
Some customers found that the foam was lighter than other models
Best Smeg milk frother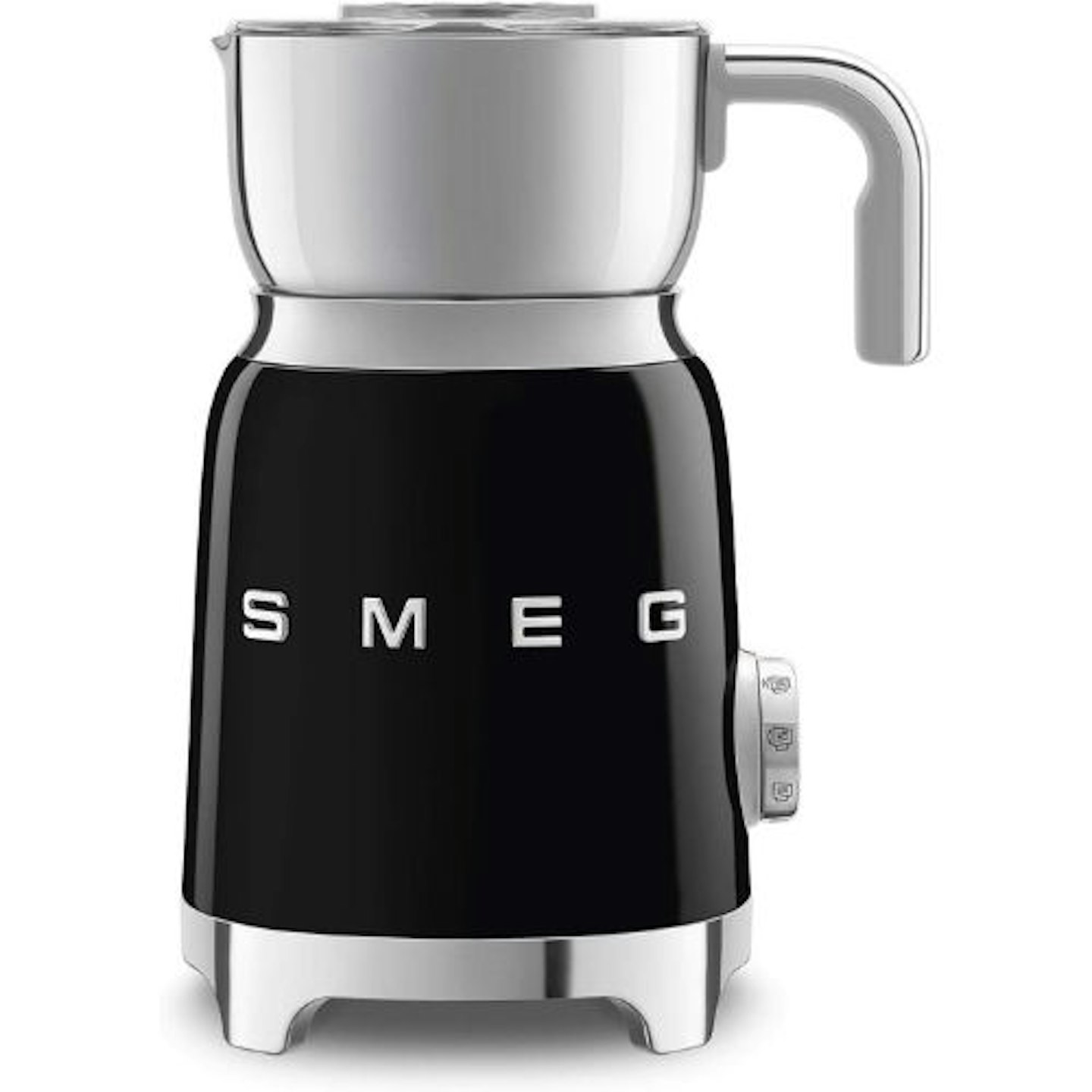 Credit: Currys
Description
Did you know Smeg did milk frothers too? Add extra retro glamour to your kitchen worktop with this
Pros
Multiple colour choices
Suits most kitchens
Reliable
Cons
Some customers found the milk wasn't hot enough
Best Dualit milk frother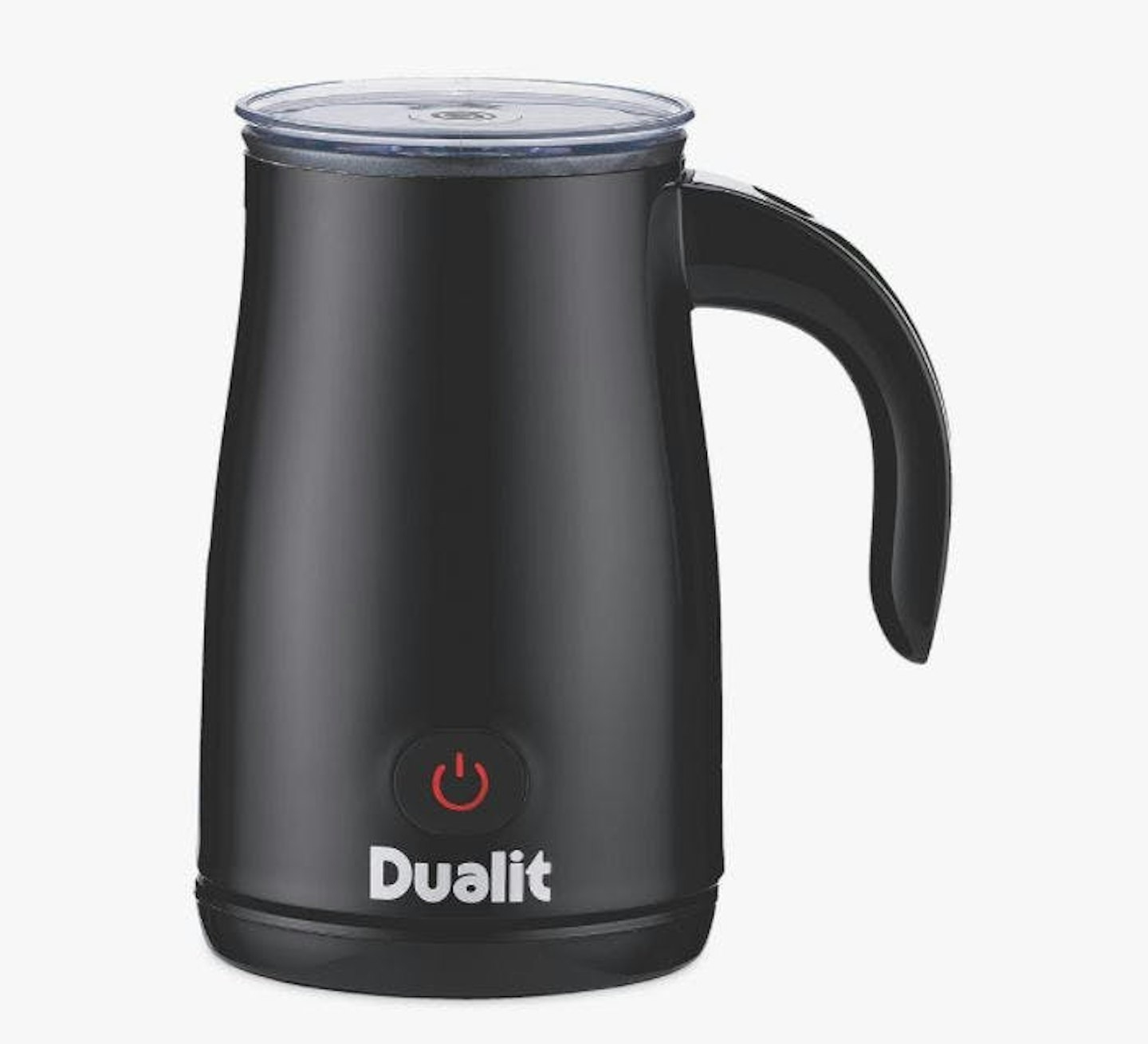 Credit: Amazon
Description
Fancy perfect-frothed milk in just 70 seconds? The Dualit milk frother is capable of frothing and
Pros
Simple to clean
Adjustable temperature
Easy to use
Cons
No lip to pour from the machine
Best Lavazza milk frother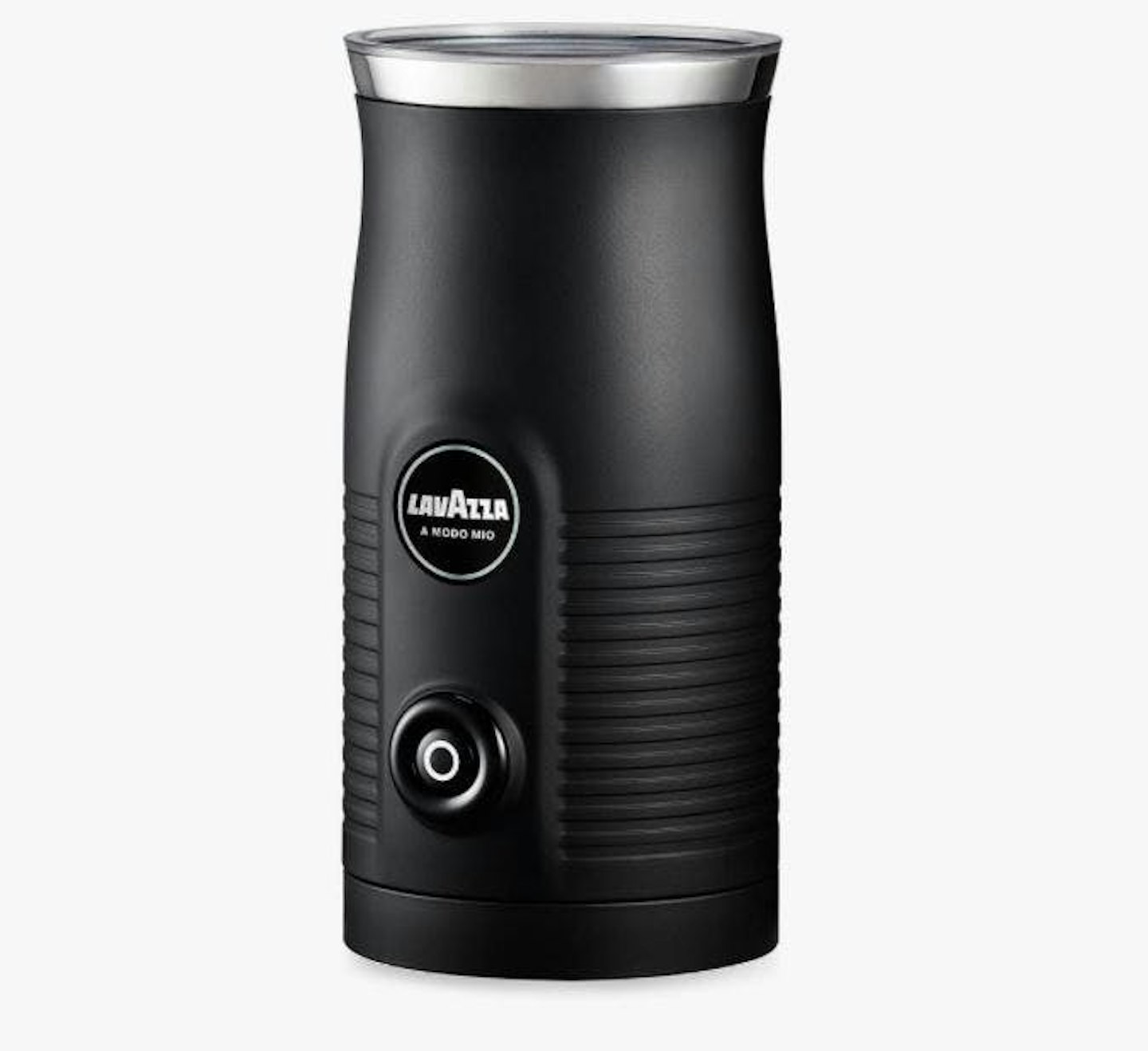 Credit: Amazon
Description
Lavazza doesn't just make Italy's favourite espresso but a nifty milk frother too for enhancing
Pros
Speed of frothing
Quiet
Compact size
Cons
Some found the foam was a little weak
Best easy to use milk frother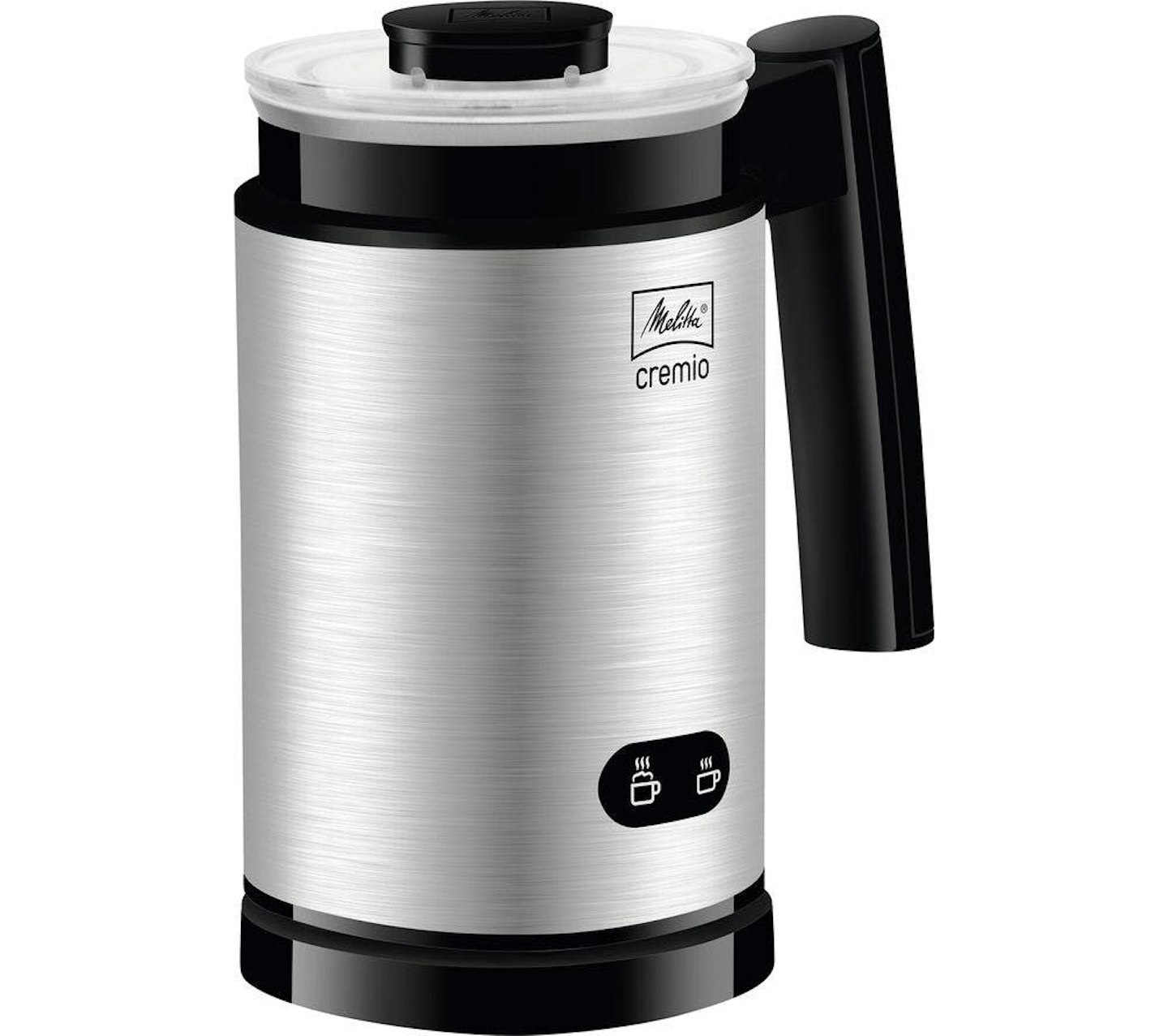 Credit: Currys
Description
The Melitta Cremio milk frother will perfectly froth milk for any coffee speciality. The
Pros
Easy to clean
Illuminated buttons make it easy to see (especially in winter dreary mornings)
Level indicators
Cons
Some reviewers wished it had more of a pouring spout
Is it worth getting a milk frother?
Getting a milk frother is a worthy investment for coffee and hot drink enthusiasts. Milk frothers come in various types, with electric milk frothers and milk frother heaters being some of the best options on the market.
One of the primary advantages of a milk frother is its ability to elevate your beverage experience. Frothed milk can turn a regular cup of coffee or tea into a creamy and luxurious treat. If you frequently enjoy lattes, cappuccinos, or hot chocolate, a milk frother can make a significant difference in the quality of your drinks.
Electric milk frothers are particularly popular for their ease of use and consistency in producing perfectly frothed milk. They are quick and efficient, making them a valuable addition to your morning routine. On the other hand, milk frother heaters offer the added benefit of heating the milk simultaneously, making them a versatile choice for creating any warm beverages.
So, the short answer is yes! We think that they are a worthwhile investment for anyone who loves a luxurious hot drink.
What can you make with a milk frother?
You can use a milk frother to make not just your favourite hot drinks but cold drinks too! You can try making:
• Hot chocolate
• Latte
• Iced Latte
• Cappuccino
• Iced Cappuccino
• Cold Brew Coffee
• Flat White
• Mocha
• Macchiato
• Matcha
• Milkshake
• Smoothies
• Protein shakes
You can even use your electric milk frother to beat eggs or whipping cream to add to recipes, mix pancake batter or to mix up homemade dressings.
If hot chocolate is your drink of choice, check out our pick of the best hot chocolate makers, with milk frothers and other alternatives included too.
Can you froth dairy milk substitutes?
While the protein content in cow's milk is perfect for foaming, there are vegan and non-dairy alternatives that can be frothed too.
According to RAVE, the coffee subscription service, pea, hemp and soy milk are great alternatives that can be frothed well in coffees. As the consistency of each is similar to cow's milk, especially pea and hemp with high protein, they have very similar fab frothy qualities.
Cashew and oat milk can also be used to froth well but will produce larger bubbles.
Almond milk tends to separate when heated, so it can foam but may leave a watery layer beneath, and coconut milk can be a bit hit and miss,
Rice milk, unfortunately, does not work well as a frothing alternative as there's not enough protein to make bubbles.
Hannah James is a Senior Home, Parenting and Lifestyle Product writer for Yours, specialising in product testing and reviews. As a mother of three, Hannah loves finding clothes that makes her feel fabulous and products that are great for large families.
A Print-Plus magazine subscription to Yours includes FREE UK delivery to your door, PLUS unlock a world of extra rewards and benefits including freebie prize draws and discounts from brands you'll love on our Yours app. Subscribe to Yours today!