Just like we do for any other member of the family, we all want what's best for our dogs. That means making sure they're well looked after, with plenty of walkies, lots of toys to play with, regular trips to the groomers, and of course, making sure they've got delicious yet nutritious dog food to tuck into.
With wet food, dry food, and even food tailored specifically to your doggo to choose from, there's so much choice. It can be a difficult task picking food for your pet pooch. Luckily we're here to help as we've rounded up the best dog food you can buy online in the UK, delivered straight to your door.
Last chance Black Friday deals on dog food
We interrupt the regularly scheduled content to let you know that although Black Friday is over, there's still time to grab some last chance Black Friday deals on dog food. These are the retailers that still have deals available or keep scrolling to continue reading our buyer's guide.
Shop for dog food deals on: Pets at Home | Amazon UK | Viovet | Zooplus | Pooch & Mutt
Over £3 off: Wagg Meaty Goodness Complete Dry Adult Dog Food Beef Dinner 12kg, WAS £14.39, NOW £11
15% off: Winalot Adult Dog Food Pouch Mixed in Gravy, 120x100g, WAS £42.22, NOW £35.89
Use code CYBER for 25% off: Pooch & Mutt Wet Food Multipack 12x395g, WAS £24.99, NOW £18.74
Things to consider when buying food for your pooch
Dogs come in all different shapes and sizes, depending on their breed and their age. Ultimately, this will affect what type of food you give your pooch. If your doggo has health issues, like a sensitive stomach or teeth/gum disease, or they're under or overweight, you may want to ensure their food won't add to or upset their conditions.
As well as that, here are some other things we think you need to consider when buying your dog's food.
Cost
The cost of living crisis is affecting everything, even the price of dog food. Think realistically about how much of your monthly budget can be dedicated to your pooch.
Where you'll put it
Buying in bulk can often save you money, but make sure you've got somewhere to store it all. Multipacks of tins and big bags of kibble can take up the most room.
Your pup's preferences
It's not just humans that can be fussy eaters, dogs will also pick and choose what they eat. Has your dog turned its nose up at what you've offered them previously? You might want to hold back on bulk-buying until you're sure they like it.
Best dry dog food UK
Dry food is great value for money as they come in bigger bags. More food also means you won't have to buy it as often. You can easily measure out an exact portion from a bag of dry food, ensuring your pooch is having the right amount for their breed and age. Some dogs may also prefer the crunchy texture of dry food to wet food.
Take a look at our picks for the best dry dog food.
Best budget dry dog food
Description
Looking for food that will be wonderfully nutritious for your pooch that also won't break the
Pros
The recipe uses superfoods that are known for their beneficial impact on intestinal health
Good value
Cons
May not be suitable for dogs with sensitive stomachs
Best dry dog food for overweight dogs
Multibuy discount available
Description
Royal Canin's Satiety Weight Management food is exclusively formulated to meet the nutritional
Pros
High in natural fibre to reduce begging in between meals
Helps your pooch lose weight
Cons
You should seek a vet's advice before your dog tries this food
Best for fussy eaters
Description
If your doggo gets bored of their food easily, we think they'll love this dry food from Lily's
Pros
Balanced with Omega 3 and 6 to help your dog's fur stay healthy, shiny and soft
Grain-free recipe
Cons
Some reviewers thought it was a pricey option
Best for a new mum and her puppies
Description
Is your dog expecting or just had a litter? This food will be gentle on the tummy and full of
Pros
The pieces are nice and small
Gentle recipe
Cons
Some reviewers wished the bag was resealable
Best for dogs with digestive issues
Description
If your pooch has a sensitive tum or a poor digestive system, this food is the one for them as
Pros
Contains psyllium which promotes firm stools
Cons
Some reviewers thought the chunks were too big for their dog
Best wet dog food UK
Wet dog food can be enjoyed on its own or mixed in with dry food to be a deliciously nutritious treat at dinner time for your four-legged friend. If your dog has problems with their teeth/gums, they may prefer this type of food as it'll be softer for them to chew. As wet food contains water, it's a great source of extra hydration for them, too.
Discover the best wet dog food for your pooch below.
Best all-natural wet food
Description
Made with freshly prepared meat, vegetables, fruit, and herbs, this is a multipack of
Pros
Contains natural ingredients with no added sugar
Different traditional flavours included
Best wet food to promote healthy digestion
Description
Bursting with vitamins and minerals and packed with protein and vital amino acids, this fresh food
Pros
Doesn't contain grain, gluten, soy, or dairy
100 per cent recyclable packaging
Cons
Some reviewers felt the portions were too big per carton
Best value wet dog food
Description
Are you the kind of dog owner that likes to stock up on your pooch's food? You'll be more than
Pros
100 per cent complete and balanced
Stock up and save
Cons
You may need to use more than one pouch per meal for larger dogs
Best wet dog food for puppies
Description
Provide your pup with the best start possible with Royal Canin's wet puppy food. It contains an
Pros
Contributes to healthy gentle digestion
Small size chunks for little mouths
Cons
Not designed for puppies over 10kg
Best grain-free wet food
Description
With no sugars, artificial colours, flavours, or preservatives, this grain-free food is easy to
Pros
Made with 75 per cent turkey, lamb or duck
Grain-free recipe
Cons
Some reviewers didn't like the smell of the food
Best tailored dog food UK
Tailored dog food is an option that's becoming more and more popular with owners. It's food formulated to the specific needs of your doggo, adjusted to their breed, size, and lifestyle to ensure they have everything they need to stay happy and healthy.
Best tailored dry dog food
Description
Ensure your dog gets the right balance of protein, fats, carbohydrates, vitamins, and minerals for
Pros
Includes portion scoop for weight control
Cons
Starting price is based on dry food for a toy breed per month on average, so will be more pricey for larger breeds and wet food
Read our full Tails.com review here.
Best tailored fresh dog food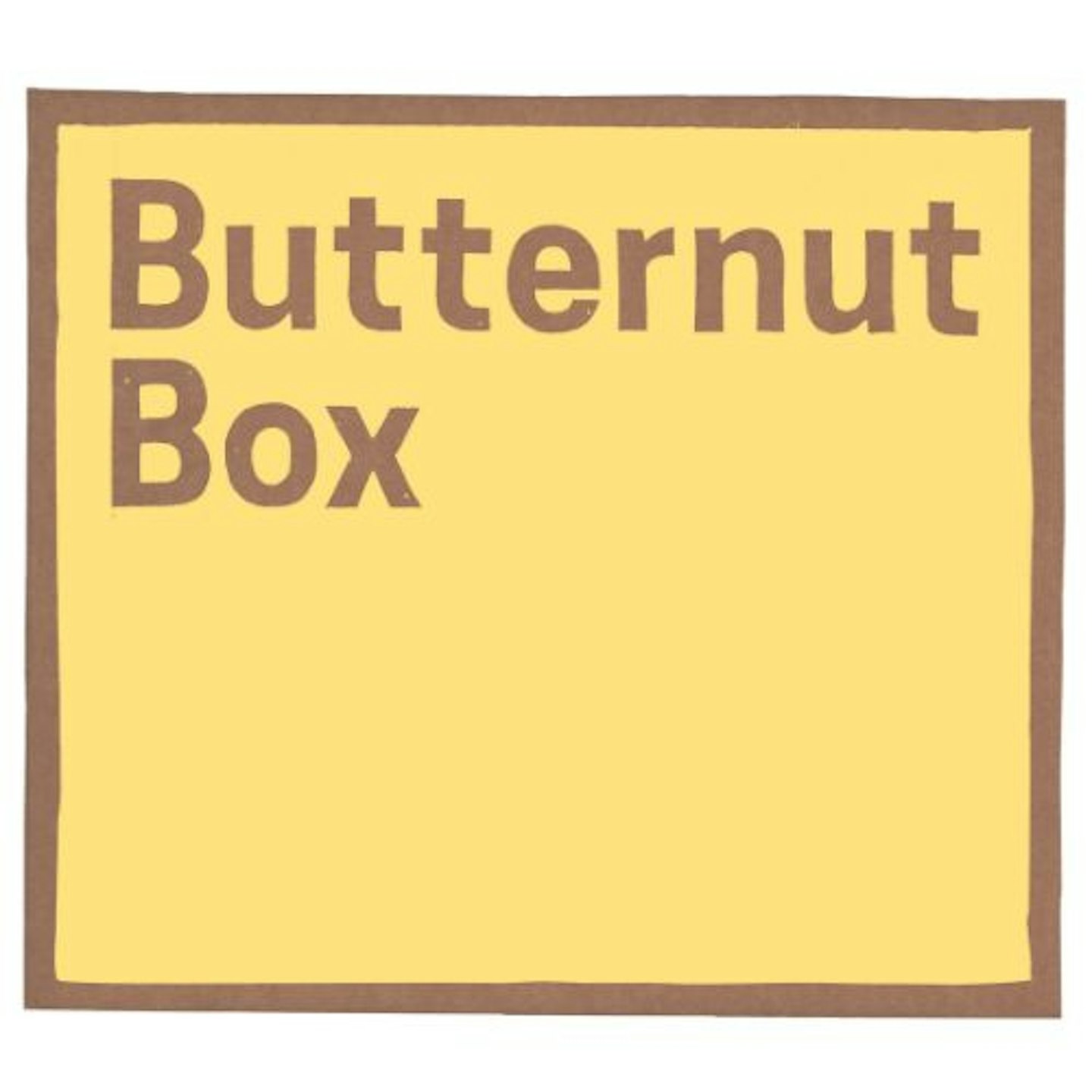 Butternut Box
Description
Butternut Box creates meals for dogs of all shapes and sizes. This fresh and healthy food is full
Pros
Uses quality ingredients to make portion-controlled meals
Cons
Fridge/freezer space is required for the pouches
Price varies by breed/weight
Read our full Butternut Box review here.
FAQs
How do you change your dog's food?
If you're looking to switch over your dog's food to something new, you need to make the transition in the right way. Even minor changes to their diet can alter their mood, upset their stomachs, and disturb their toilet habits. The best way to get your dog to eat new food is to introduce them to it very gently.
Experts recommend starting out with 25 per cent new food and 75 per cent old for the first few days. If your dog doesn't seem phased and their stools are still looking healthy, you can then increase the amount of new food. Do this bit by bit, adding more every few days, until their bowl is filled completely with the new food.
Whether you're changing the brand of the same type of food or introducing your dog to wet or dry food for the first time, the same guidance applies. If you're worried about any changes in your dog after they've eaten anything new, call your vet. They'll be more than happy to offer you some advice.
How much food should you feed your dog?
Feeding your dog the right amount of food is super important and it will keep them healthy and prevent obesity. Of course, no two dogs are the same. There are many different factors, such as their breed, type, age, health, and lifestyle, that will affect how much food you give them.
The packaging of your chosen food should offer you some guidance so you can work out the correct amount of food for your pooch's target weight. It's also a good idea to use measuring scales to weigh the food so you can be certain you're not giving them too much or too little.
PDSA has a great video with advice on how much to feed your dog, which you can watch below.
If you're concerned about your dog's weight at all, the best people to talk to are your vets. They will be able to offer you recommendations for the type of food and the amount your dog should be eating.
Rosie Floyd is a Pets, Homes and Garden Product Writer for Yours, specialising in home appliances, décor and furnishings, as well as all things dogs. After completing her Journalism & Media degree from Coventry University back in 2015, she started her career writing about must-visit holiday destinations, moving on to creating content around outdoor living and garden buildings, before joining the team at Bauer.