As our beloved companions, we like to give our dogs the very best in life - and we are here to share the very best dog food for your pooch. Just as we wouldn't eat food that's below standard ourselves, we don't expect our dogs to, either. Particularly if you're a new dog owner, then buying the best dog food can come as a challenge when there are so many brands to navigate on the market. That's why, at Yours, we're taking a look at the best wet dog food from the most trusted UK brands.
If your dog already eats wet dog food or you're thinking about making the switch, it can be a delicious, nutritious, and hydrating treat at dinner time. Whether it comes in a can, tray, or tin, wet food is a wonderful choice for dogs. When mixed with dry dog food - it's even better. It allows them the energy that they need for playing with their toys or going on walkies.
Last chance Black Friday deals on wet dog food
We interrupt the regularly scheduled content to let you know that although Black Friday is over, there's still time to grab some last chance Black Friday deals on wet dog food. These are the retailers that still have deals available or keep scrolling to continue reading our buyer's guide.
Shop for wet dog food deals on: Pets at Home | Amazon UK | Viovet | Zooplus | Pooch & Mutt
Use code CYBER for 25% off: Pooch & Mutt Wet Food Multipack 12x375g, WAS 24.99, NOW £18.74
Save 14%: Winalot Adult Wet Dog Food Mixed in Gravy 40x100g, WAS £14.99, NOW £12.85
4% off: Scrumbles Natural Wet Dog Food Meaty Multipack 6 x 395g, WAS £11.40, NOW £11
There are so many different types of wet food to choose from, including hypoallergenic wet food for sensitive stomachs and ones that cater for puppies and senior dogs too.
We've rounded up the best wet dog foods available to buy in the UK, plus included some helpful information below to keep you in the know.
Best wet dog food at a glance:
• Best all-natural wet dog food: Lily's Kitchen Classic Dinner Multipack Wet Dog Food - view on Lily's Kitchen
• Best wet dog food to promote healthy digestion: Pooch & Mutt Multipack Wet Food - view on Pooch & Mutt
• Best wet dog food for buying in bulk: Winalot Perfect Portions Dog Food Mixed in Gravy - view on Amazon UK
• Best wet dog food for sensitive stomachs:  Scrumbles Natural Wet Dog Food Multipack - view on Amazon UK
The best wet dog food for your pup
Best all-natural wet dog food
Description
Lily's Kitchen prides itself on delicious, natural food for dogs, with no meat meal, no bone meal,
Pros
Delicious flavours for your pooch
All natural ingredients
Cons
You need to subscribe to save
Best wet dog food to promote healthy digestion
Use code CYBER for 25% off
Description
Formulated from fresh ingredients and packed full of nutrients, vitamins and minerals, Pooch &
Pros
Website advises food based on dog breed, size and age
Choice of flavours per pack
Best hypoallergenic wet dog food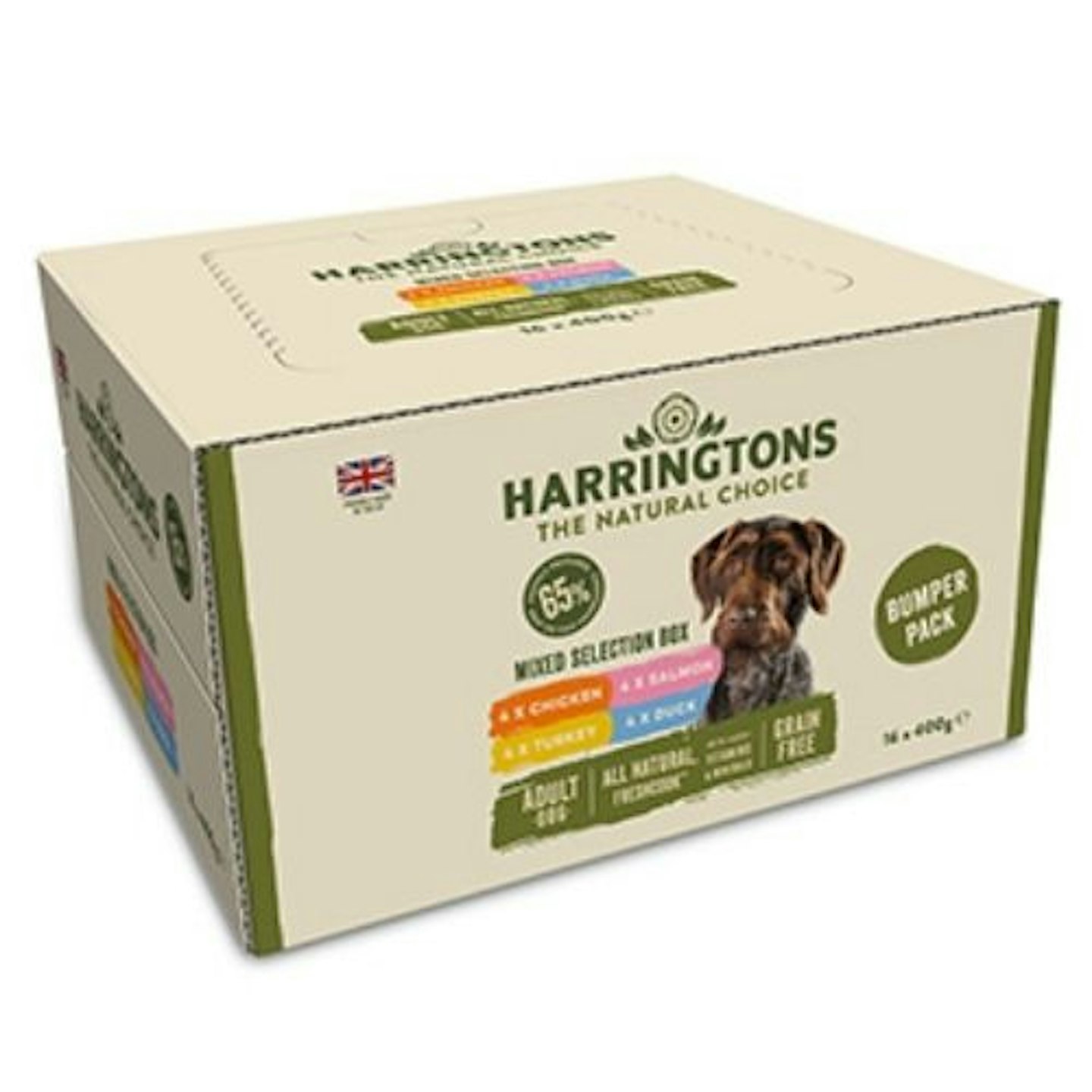 PetsAtHome
Description
Harringtons is all about naturally sourced, wholesome food and its yummy wet food reflects that.
Pros
Currently on offer
Mixed selection
Cons
Some reviewers said it was expensive when not on offer
Best grain-free wet dog food
Description
This easy-to-digest food has no sugars, artificial colours, flavours or preservatives and is full
Pros
Great source of protein
75 per cent meat
Cons
Packaging and delivery could be improved
Best wet dog food for buying in bulk
Description
Looking to save yourself some money in the long run? This mega pack of Winalot wet dog food comes
Pros
Great value for money
Will last a long time
Best value wet dog food
On Sale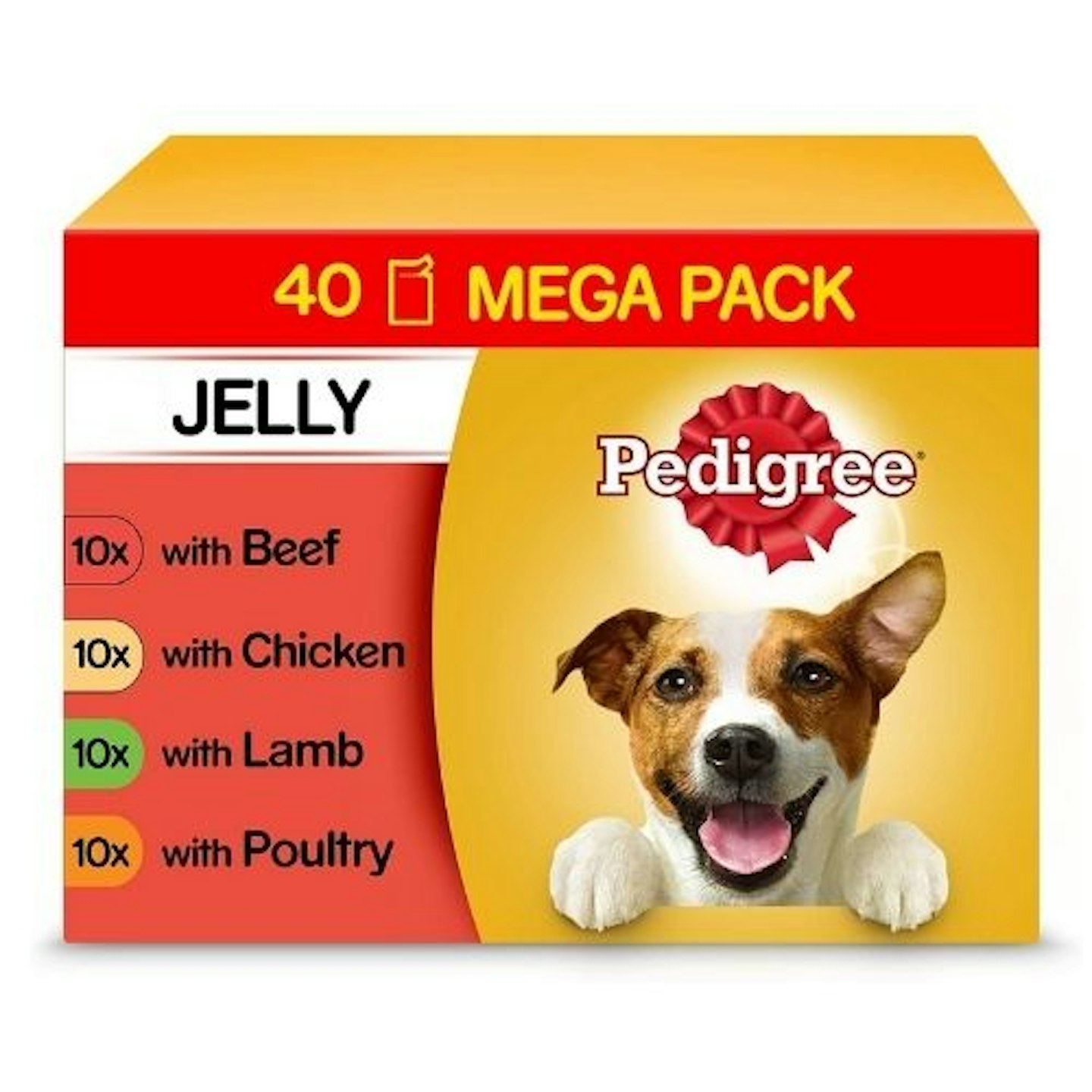 Amazon
Description
Pedigree's yummy pouches come in a jelly mix and gravy mix, so there will be a version that your
Pros
Easy-to-open pouches
No artificial colours or flavours
Cons
Packaging and delivery could be improved
Best wet dog food for puppies
Description
Introducing wet food to your puppy will work towards their diet being varied from day one. Younger
Pros
Contains vitamin E
Made for small mouthes
Cons
Some reviewers said the sachets were too small
Best wet dog food that's refrigerator, freezer and microwave-safe
Description
A newer brand, Hug is human grade, made only using the finest seasonal ingredients, British cuts
Pros
Can be given to your pooch warm for a tasty treat
Source of omega-3
Wet dog food FAQs
What is wet dog food?
Wet food is a softer type of food that has high water content. It's a great option for picky eaters or pups in need of a hydration boost. It's got a lot of flavours and will most likely come in gravy or jelly. Meaty chunks have to be up there as a dog's favourite treat.
Is wet food good for dogs?
Wet dog food is a nutritional winner. If you pick the right kind, then your dog will be getting plenty of delicious natural ingredients added to their diet, and also added water. It's easily chewable and digestible, plus helps a dog feel fuller.
Wet or dry dog food?
Wet and dry dog food both have their benefits. As mentioned above, wet food is nutritious, hydrating, delicious and helps dogs to feel full. Dry food, however, is convenient, economical, and can aid in cleaning teeth.
Should I mix wet and dry dog food?
Having a mix of wet and dry food in your dog's diet can keep things varied and well-rounded. It brings together the benefits of both, plus keeps your dog's bowl exciting.
How much wet dog food should I feed my dog?
All the information you need should be listed on the packaging of your dog's food, but every dog is different. Their age, dog breed and size have to be considered, plus if you're mixing it with other food. It's worth asking your vet for advice on what is truly best for your pooch.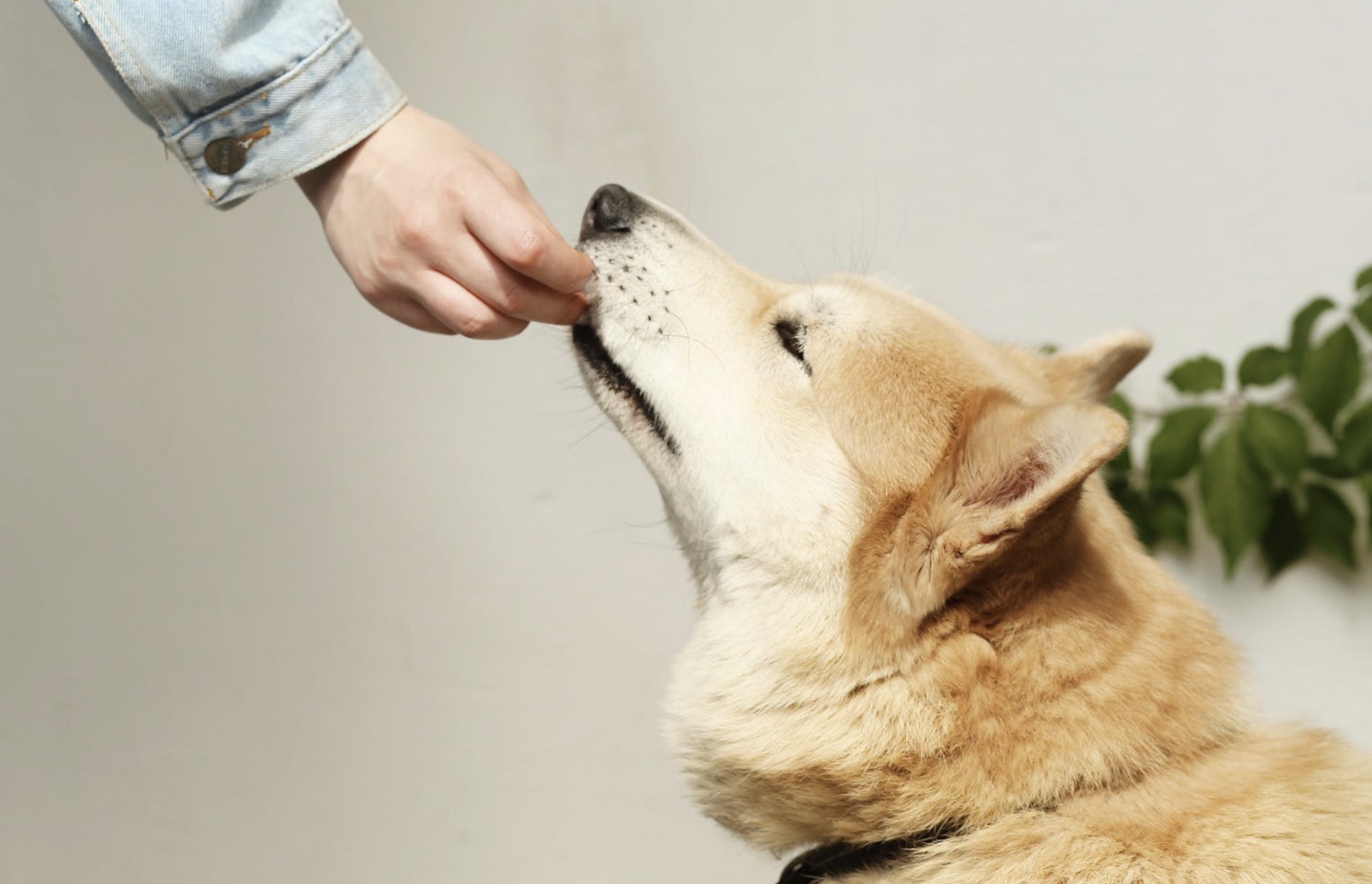 What to bear in mind when buying wet dog food
If you're making the switch to wet dog food, introducing it into your dog's meal plans or are just searching for new food, here are some things to think about:
Budget: How much can you afford to spend per month? You don't want to commit to expensive dog food if your bank balance won't allow it.
Storage space: Some tins and packs will take up more space than others, so make sure you have adequate room to keep it all if you intend to buy in bulk.
Your dog's preferences: If your dog is fussy, it's worth testing them on a new food before committing to buying a whole month's worth.
Allergies and sensitivities: Our dogs are all unique, so if you know they're hypoallergenic or have sensitive stomachs, it's best to avoid ingredients that your dog is sensitive to.
How to introduce a new food into your dog's diet
It's important not to rush into changing your dog's food, the key is to do it gradually. Start out by mixing your dog's current food with the new food, and over the period of a week, decrease the amount of old dog food, replacing it with more of the new food. If they are acting differently or start to have different eating habits, speak to your vet if you're worried.
Jade Moscrop is the Commercial Content Editor for Yours, specialising in lifestyle topics. When she's not writing about chic homeware, pet products and beauty buys, she can usually be found wandering the countryside, buying houseplants or listening to female-fronted rock bands.