Looking to tone up and get fit ASAP? We've all been there. Whereas some people love to run to the gym and get on the weights, others prefer to work out from the comfort of their own homes.
Luckily, there are lots of ways you can get your hands on home orgarage gym products - from dumbbells to yoga mats and full-sized exercise bikes (or even mini ones!). You can have the ultimate gym at home.
Today though, we're looking specifically at home cross-trainers. This machine tackles everything from your leg muscles to core strength. Perfect for anyone looking to strengthen up easily and efficiently.
What is a home cross trainer?
A type of elliptical machine, home cross trainers work both the upper and lower body by holding onto the machine and moving your muscles to stimulate walking, running or climbing movements. They're low-impact and work perfectly for those who don't want to put too much pressure on joints or bones.
You can get various home cross trainers, including ones with seats, different workout programmes, heights and lengths.
To work out which home cross trainer is the best for you and your home workout, you should think about the space you have inside, how many features you want for your trainer as well as how much budget you really have.
Is a cross trainer good for weight loss?
In short, it's a great choice for an at-home weight loss solution. Although they may be an investment, there is a lot that you can do on one. Whether you want to improve your stamina with longer spurts on your machine or get a HIIT workout to burn more calories, there's a lot that can help with your fitness.
How much should I spend on a home cross trainer?
Exercise machines are infamous for being on the expensive side and the truth is, the more you spend, the more you're going to get for your machine. With this in mind though, we've found everything from budget and value options to high-end cross trainers.
In general, you can look at spending from £150 to £2,000+ on your cross-trainer. Luckily for you, we've found all of the best options below to choose from, so you don't have to look too far for something in your budget.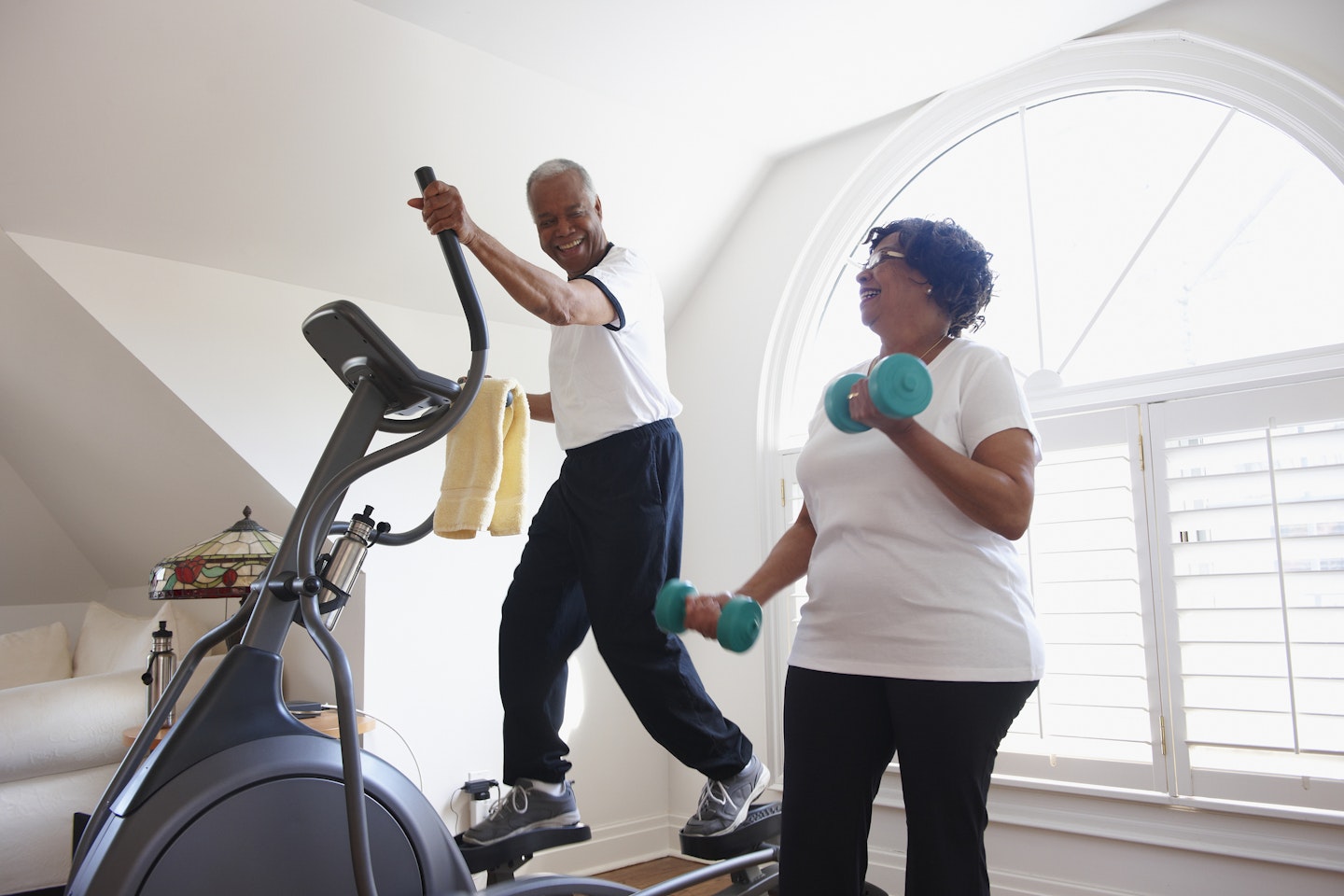 The best home cross-trainers UK 2021
Just so you know, whilst we may receive commission for purchases made through our links, we never allow this to influence product selections. Why trust us?
Best value home cross trainer with seat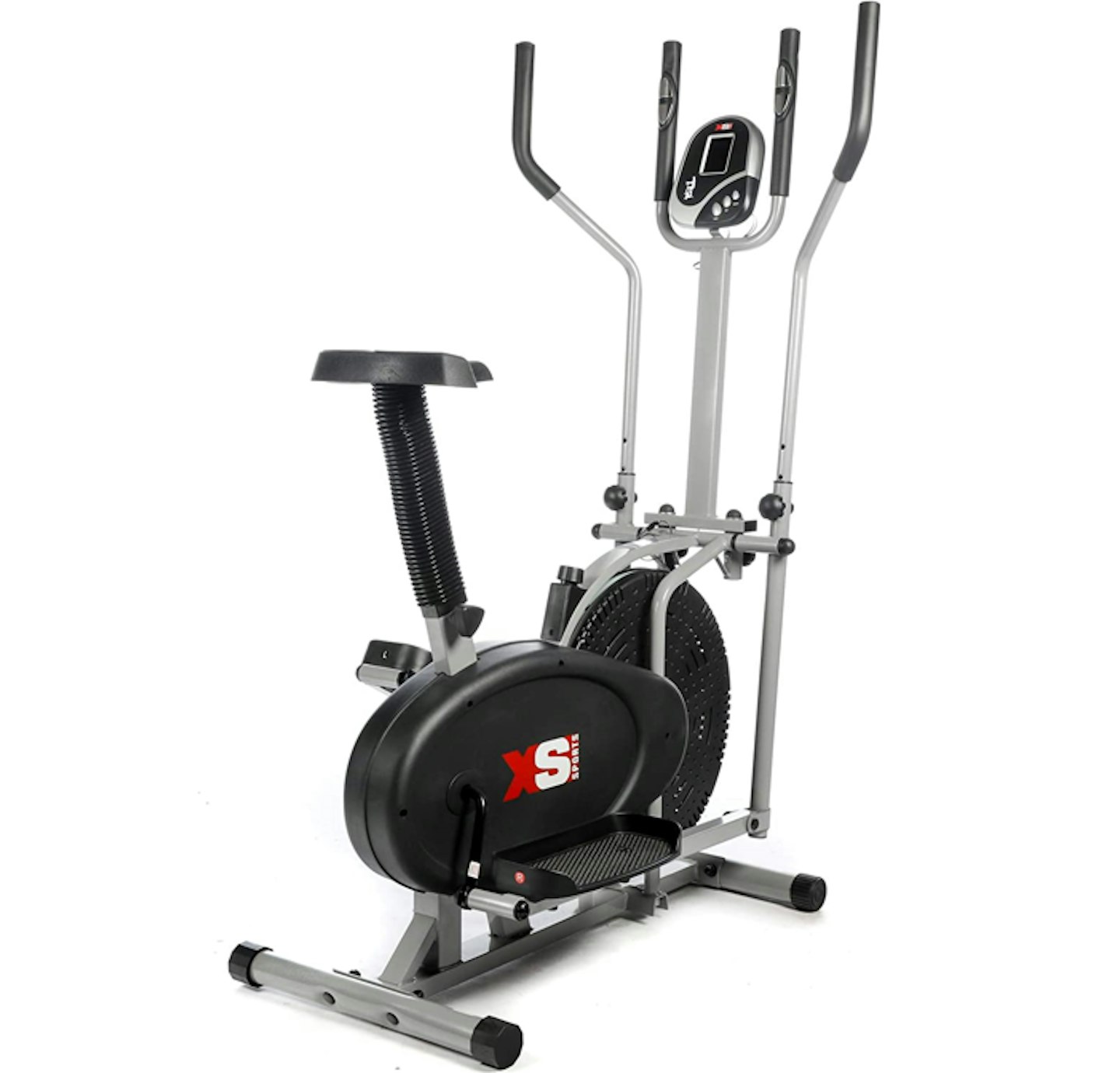 Amazon
Looking for a great value option with a seat? This is a top Amazon Choice for an at-home cross trainer which doubles up as an exercise bike, and even better, it comes with an adjustable seat for extra back support. You can also adjust the tension for a heavier or lighter workout.
Features: Comes with a seat and pulse heart rate sensors.
Dimensions: L122 x W60 x H154 cm
Weight: 28kg
Power source: Battery-powered
Best value home cross trainer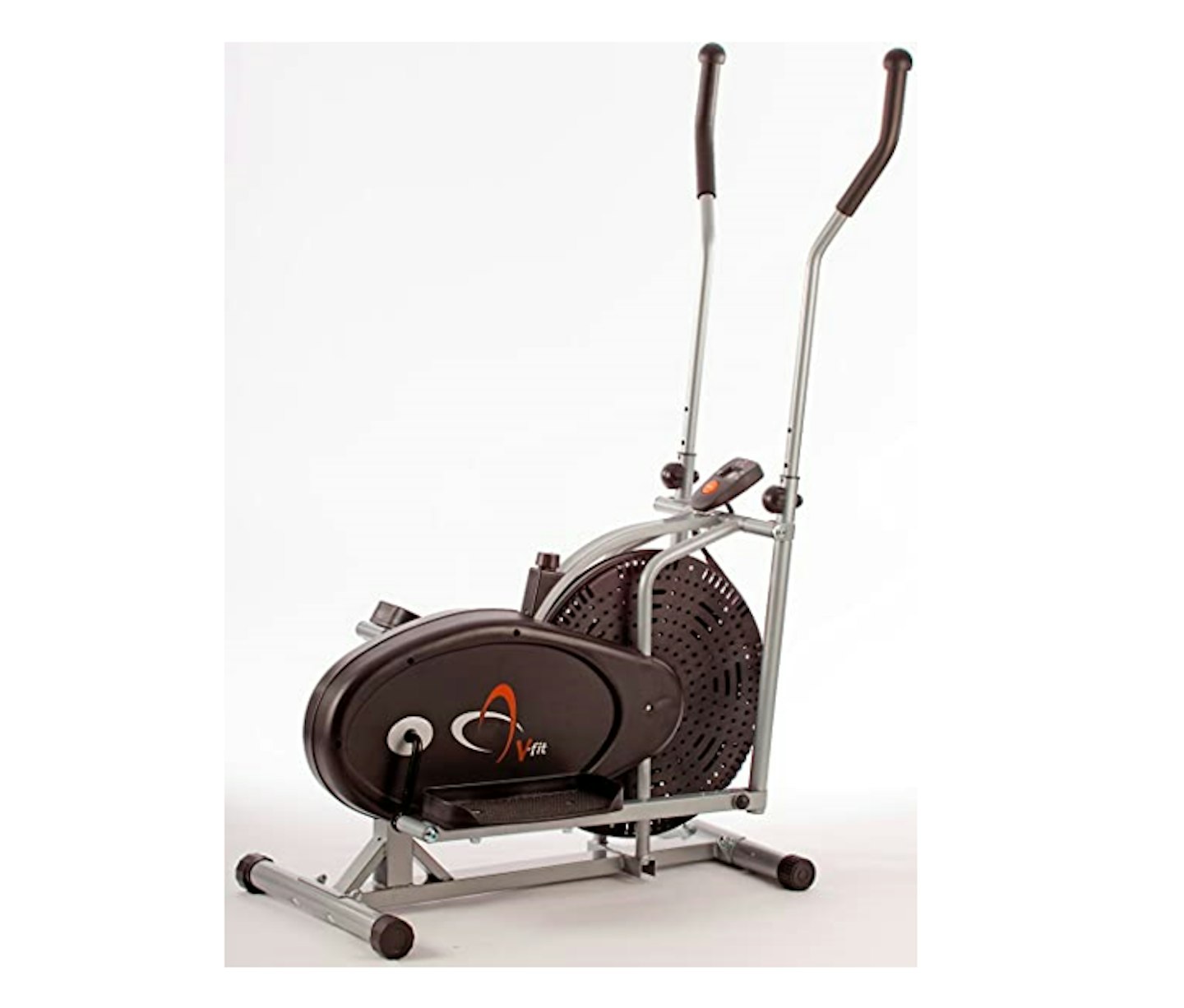 Amazon
This V-fit Aet2 cross trainer is for those who are on a tight budget, and you can't get much more efficient than this. It has adjustable friction tape resistance with dual motion and a 5-function exercise monitor. It isn't the sturdiest, but it is great for those who want a quick solution for a home gym.
Features: Large non-slip footplates, single-screen five-function exercise monitor, user manual and 2x tools (multi-spanner and x-head screwdriver)
Dimensions: L 100cm x W 51cm x H 158cm
Weight: 24kg
Power source: Battery powered (2 x AAA batteries)
Best high-end home cross trainer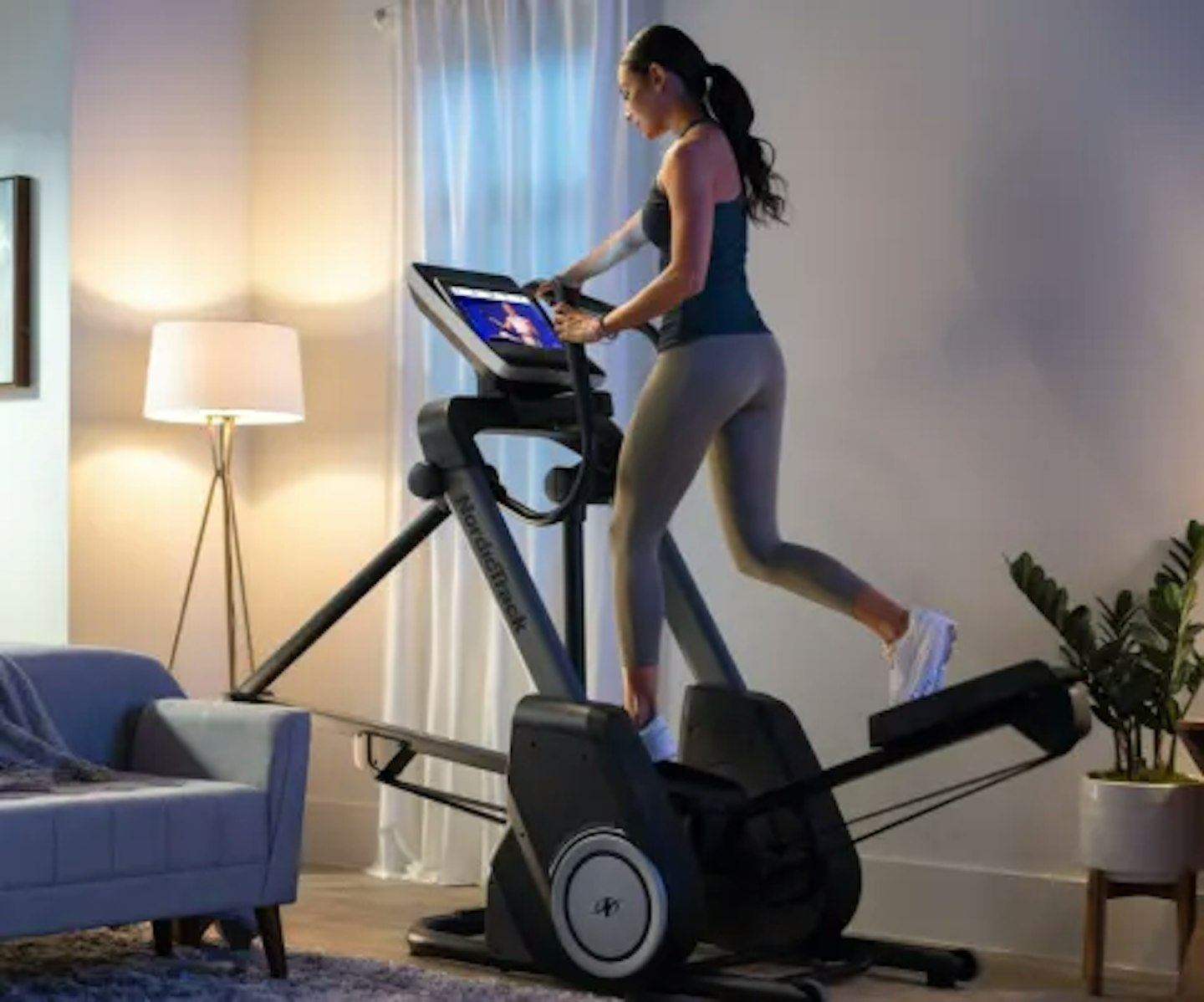 NordicTrack
Available for pre-order, shipping 24 September, this NordicTrack FS14i Cross Trainer is the ultimate buy if you're looking for top-quality machinery. With a 14" touch screen, exclusive iFit personal training and 32" auto-adjusting stride, this is perfect for anyone who's serious about their fitness. There are so many features alongside this cross trainer that it will fit right in any family home, too.
You will get a one-year iFit family membership, five-year frame warranty and two-year parts and labour warranty included in this machine too.
Features: On-demand studio workouts with iFit technology, 14" Smart HD touchscreen, trackable statistics, up to four profiles on your machine, 3-in-1 training (stepper, elliptical, treadmill), automatic controls and adjustable stride length, Bluetooth capabilities, water-bottle holder
Dimensions: 150L x 76W x 188H cm
Weight: 130kg
Power source: Power cord
Best mid-range cross trainer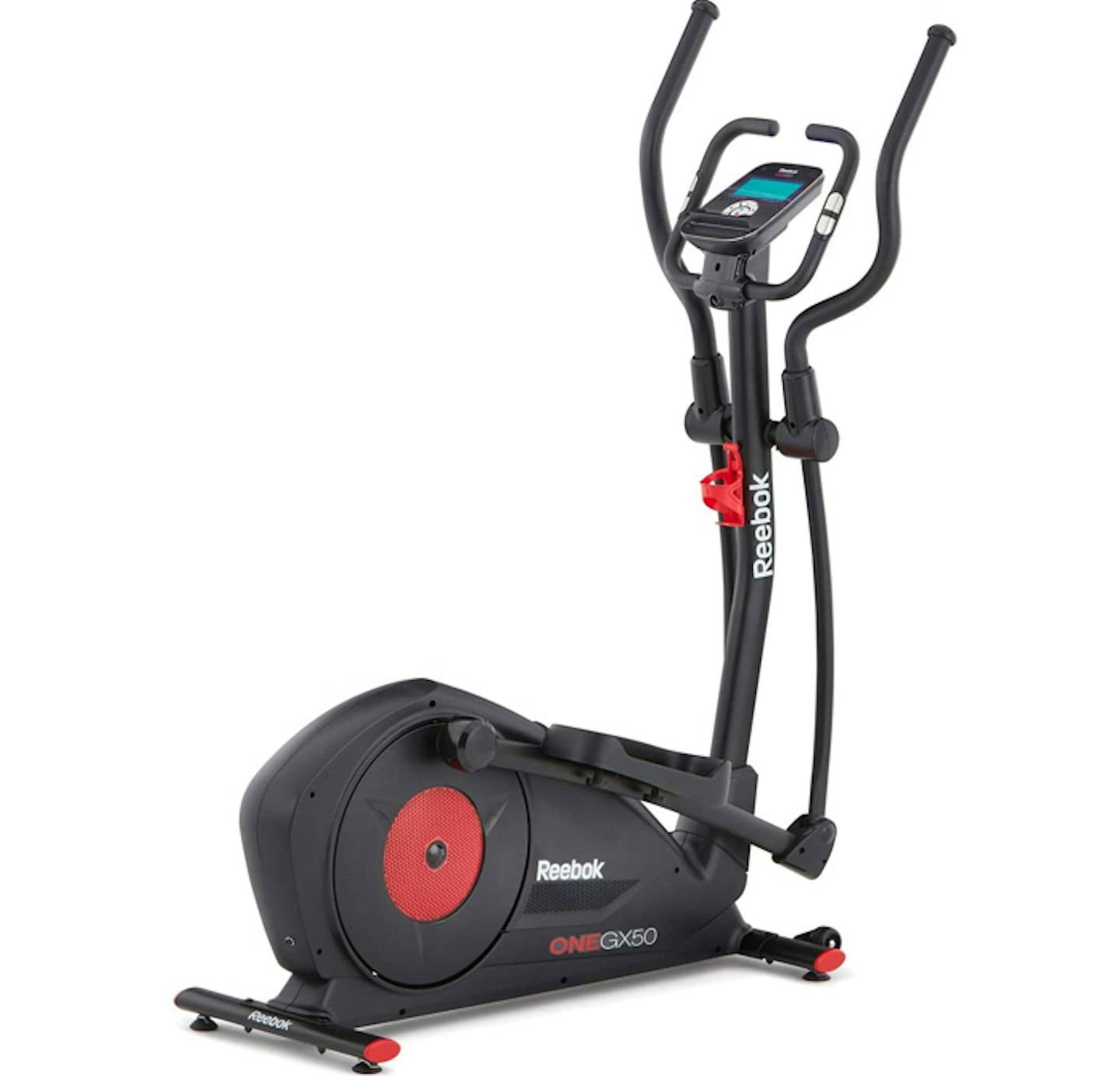 Amazon
For the best of both worlds, invest in this Reebok cross trainer which offers high-quality but for a little less than our luxurious favourite, NordicTrack, above. Coming in at just under £600, you can get a seamless flywheel, adjustable intensity exercise workout with 32 levels of resistance and an LCD monitor for a full workout.
This comes with two-years parts and warranty.
Features: 9kg flywheel weight, 32 resistance levels and 12 preset workouts, hand pulse sensors, transport wheels, USB charger and a bottle holder.
Dimensions: 152 x 62 x 171 cm
Weight: 48kg
Power source: Power cord
Best cross trainer for smaller spaces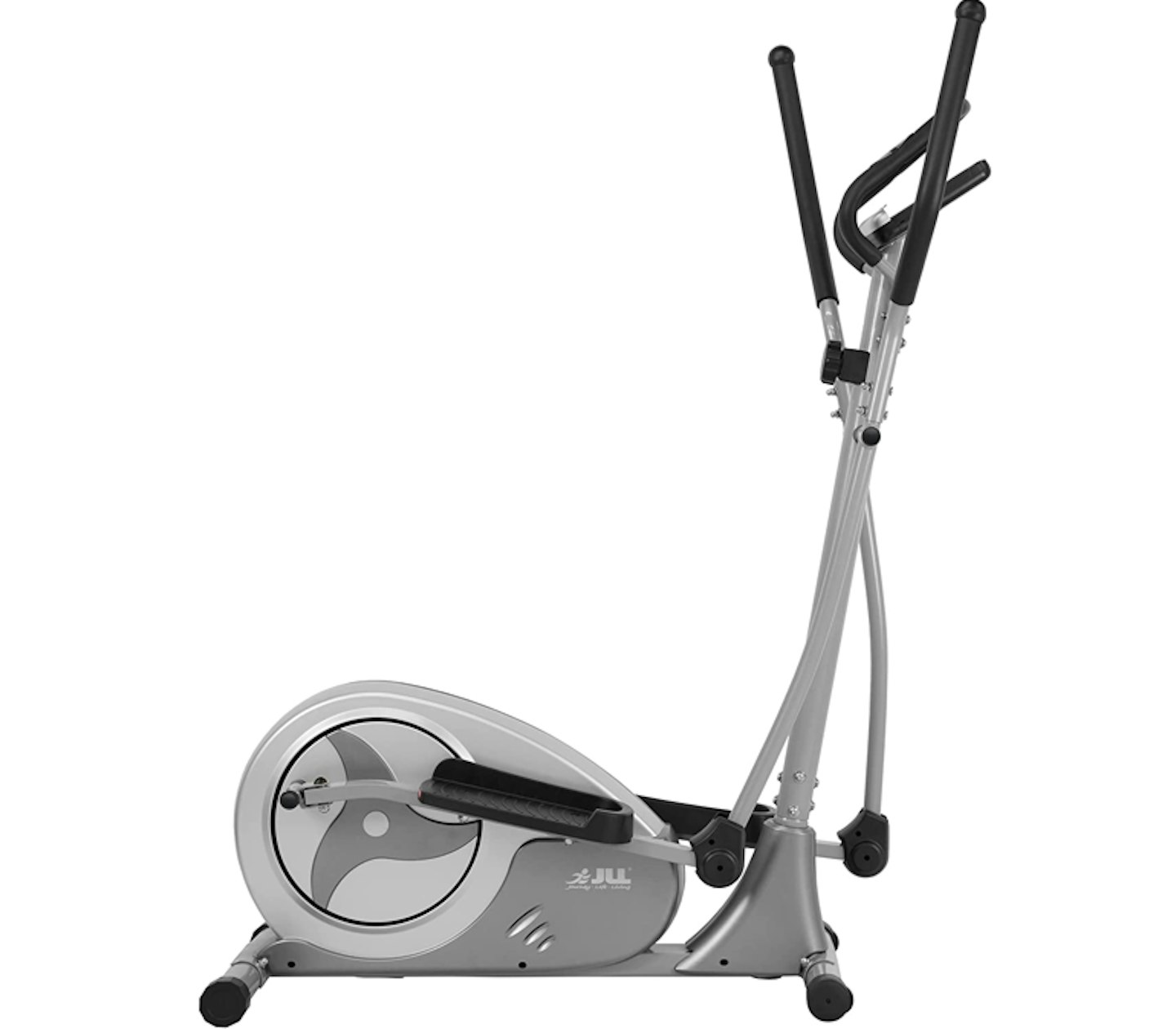 Amazon
If you live in an apartment or smaller house and need something more lightweight and compact, then this JLL Home Elliptical Cross Trainer is a great choice. It has magnetic resistance for an ultra-quiet ride as well as dual-action handlebars and a 5.5kg flywheel.
Features: Dual-action handlebars, 5.5kg bi-directional flywheel, magnetic wheel resistance, eight-function LCD monitor, heart-rate display
Dimensions: 120L x 61W x 167H cm
Weight: 39.8kg
Power source: Battery powered
Best professional home cross trainer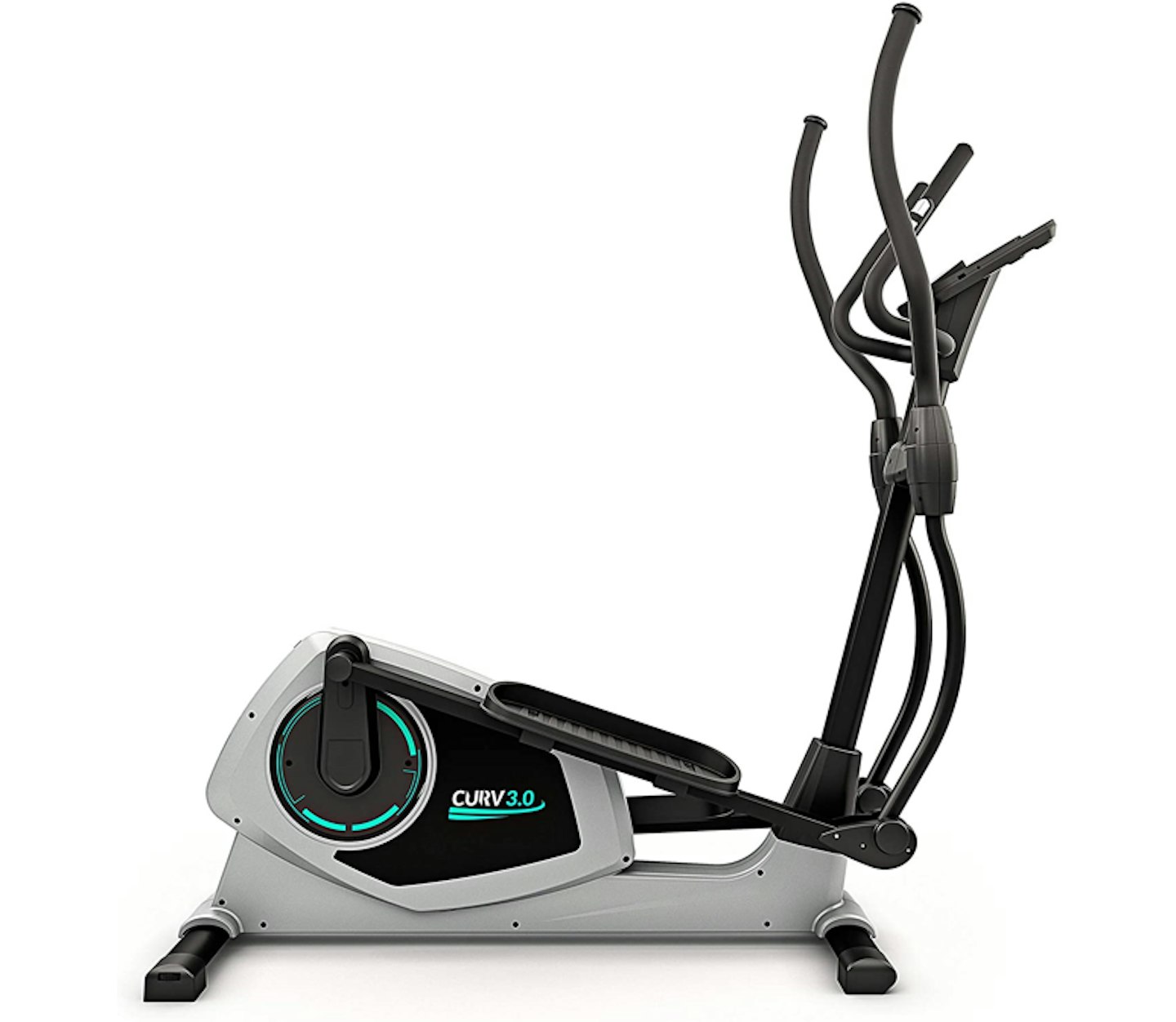 Amazon
With both step-training and elliptical workouts on this Bluefin CURV 3.0, this is a double-whammy, snapping up our pick of the best professional cross-trainer. It has 16 manual levels of resistance and the LCD screen can measure time, distance, calories and pulse rate.
Features: Integrated smartphone Kinomap app, 14kg flywheel with a silent drive system, 12 x automatic programs, 16 x manual resistance
Dimensions: 1.43 metres x 69.00 cm x 43.50 cm
Weight: 14kg
Power source: Battery powered
Best self-powered cross trainer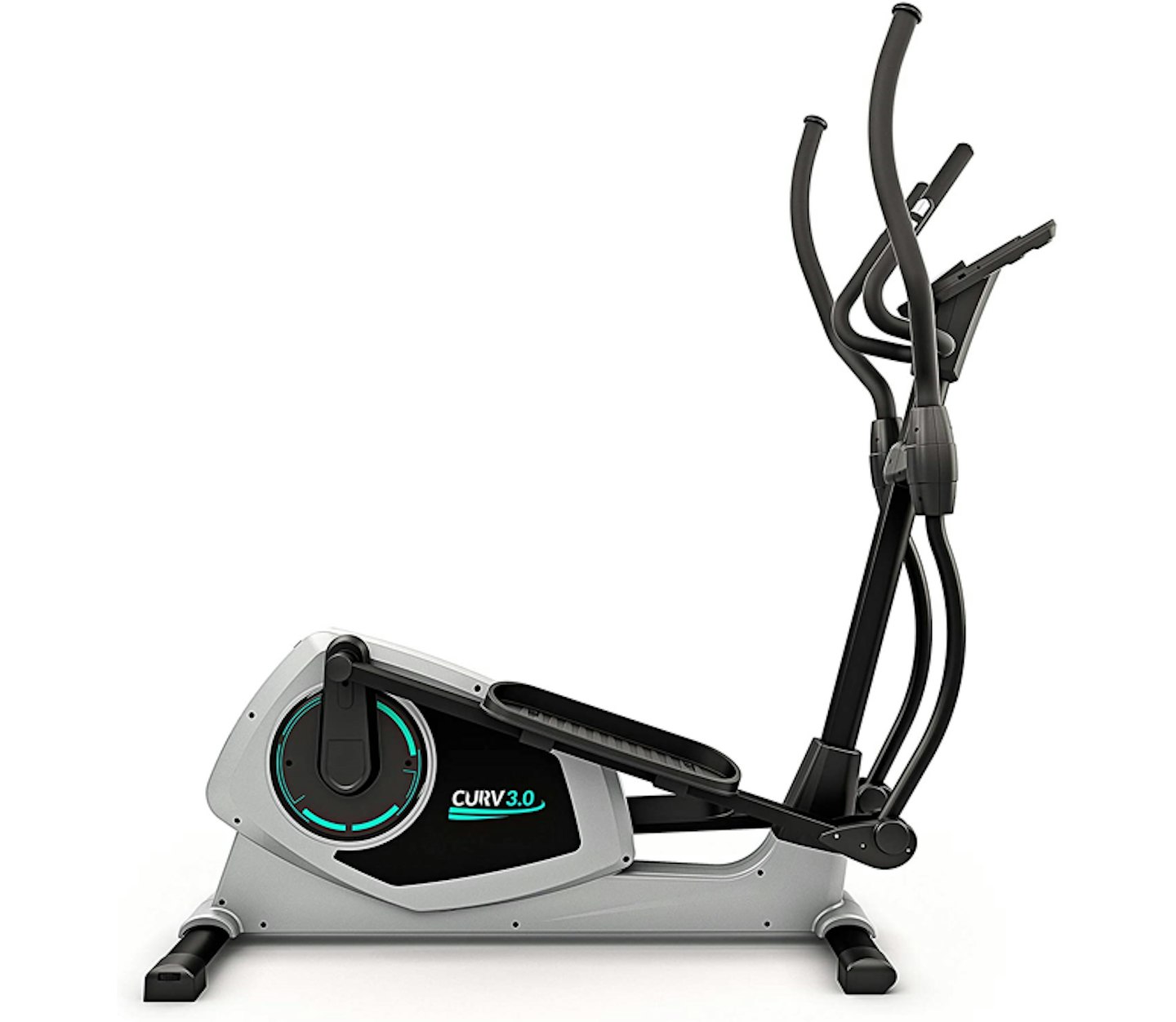 Decathlon
If you're setting up a home gym in the garage or don't have any plugs nearby, this self-powered cross trainer is perfect because there's no power needed. All you need to do is hop on and go, and you'll be able to power it with your own movements.
Five-years frame and two-years parts and labour warranty included.
Features: 9kg flywheel, six functions, nine programmes, self-powered through movement, ergonomic handlebar and adjustable pedals
Dimensions: L 146 x W 63 x H 159 cm
Weight: 52kg
Power source: Self powered
What to read next