Finding the best supplements to fit your unique needs can be overwhelming, especially for women who may be experiencing various changes in their bodies and are looking for effective and simple ways to optimise their health. Supplements can help bridge the nutrient gaps that can get missed from our diets and give us what our bodies need to stay healthy and vibrant. However, it's important to consult a healthcare professional before starting any new supplement regimen to ensure it's appropriate for you or any medication you may be on.
It's no secret that our bodies undergo many changes as we age, and these changes can impact how we process and absorb nutrients. This is why finding the right supplements that cater to our changing needs is a good idea. If you are plant-based, we have rounded up the best B12 supplements and products to meet your dietary needs. We have also listed supplements specifically targeted at women's health with the best menopause supplements. By understanding which nutrients our bodies require and choosing high-quality supplements, we can help ensure we're providing ourselves with the best possible support as we age gracefully.
Black Friday deals on supplements
We interrupt the regularly scheduled content to let you know that although Black Friday is over, there are still plenty of discounts to take advantage of, including a whole host of Black Friday deals on supplements. Want to grab a bargain? These are the retailers that still have the best deals live, or keep scrolling to continue reading our buyer's guide.
Shop the best supplement deals on: Holland & Barrett | Boots | Debenhams | Free Soul | LookFantastic | John Lewis | Sephora | Amazon
Top deal - Save 20%: Symprove Daily Essential Probiotics, WAS £49.99 , NOW £40
Save 23%: New Leaf Health Vitamin B12 High Strength Tablets, WAS £12.99, NOW £9.95
Save 15%: Free Soul Ashwagandha Gummies WAS £9.97 NOW £8.47
Our nutritional requirements can change during periods of our life, and certain supplements may become more useful for maintaining overall health and wellness. With the right combination of vitamins, minerals, and other essential nutrients, women can continue to feel and look their best.
In this article, we will explore some of the best supplements specifically tailored for women to help support their health and vitality drawn from the expert advice from skincare pioneer, homoeopath, pharmacist and co-founder of The Organic Pharmacy, Margo Marrone, Shona Wilkinson, lead nutritionist at ethical nutrition and supplement brand, DR.VEGAN and Jess Shand, a women's naturopathic nutritionist which you can find below the best supplements list. From vitamins and minerals to powerful natural ingredients, here are the best supplements on the market that can help support your overall well-being and keep you feeling vibrant and healthy.
The best supplements at a glance:
• Best multivitamin: Wild Nutrition Food-Grown® Women's Daily Multi Nutrient
• Best Vitamin D supplement: Nutri Advanced Vitamin D3 with K2 Liquid Drops
• Best for digestion: Symprove Water-Based Probiotic
• Best for skin, hair and nails: WelleCo The Super Elixir Daily Greens Pouch
• Best for fatigue, energy and mood: DR.VEGAN UltraEnergy
• Best for joints and bones: Vitabiotics Osteocare Glucosamine and Chondroitin
Disclaimer: Always talk to your GP before starting a new supplement regime.
The best supplements for your health and wellbeing
Best multivitamin
Description
Specifically targeting and supporting the needs of women, this award-winning multivitamin formula
Pros
A high-quality multivitamin that focuses on women's health
Uses the Food-Grown® method for ingredients that mimic nature
Bestselling and highly-rated product
Cons
A large combination of ingredients may mean there's one or two that don't agree with sensitivities.
Best personalised multivitamin supplement
Description
For those seeking a personalised approach to multivitamins, the Nourished Gummies offer an
Pros
Easy way to fill all your vitamin gaps in one supplement
Gummies come in different flavours and are tasty and inviting
Contains high-quality ingredients
The packaging is entirely plastic-free
Cons
Only targets two health areas
Subscription service is quite pricey and sometimes unsustainable
Best vitamin D supplement
Description
Unfortunately, our skin doesn't absorb enough Vitamin D from the sun with the UK climate, so Margo
Pros
Liquid form transports well around the body.
Includes Vitamin D3 and K2 to ensure the best results
Excellent value and long-lasting
Cons
Some may prefer to take capsules
Description
Boosting vitality, immunity and decreasing inflammation, G Herbal's BODY supplement is an all
Pros
Supports immunity, vitality and general health
Monthly subscription is available
Natural ingredients
Cons
No larger packs available
Best supplement for nerves and muscles
Description
Margo's research at the Organic Pharmacy clinic found that nearly everyone is deficient in
Pros
High-quality ingredients
The supplement complex is fortified with zinc and calcium for your bones and immune system
Excellent for calming the body and nerves
Best supplement for pain relief and inflammation
Description
Turmeric and ginger are powerful natural ingredients for managing pain and holistically taking
Pros
Small tablets
Anti-inflammatory and pain-reducing
Suitable for travel
Cons
It can stain your fingers
Best supplement for immunity
Description
This zinc supplement is crafted to support your overall well-being and immune health. Each capsule
Pros
Helps maintain healthy hair, skin, and nails
Supports immune system function and cognitive performance
It can help reduce the longevity of colds or illness
Cons
If not taken with food, it can cause nausea.
Best supplement for digestive health
Description
Symprove, one of the top-rated probiotics, boasts a unique water-based formula containing four
Pros
One of the best-rated probiotics on the market
The liquid form has been known to have excellent results
Allergen-free
12-week programme if you want to detox or counteract antibiotics
Cons
The length of the programme means commitment
Best supplement for skin, hair and beauty
Description
WelleCo's Super Elixir Daily Greens pouch is the ultimate all-encompassing superfood supplement.
Pros
Superfood green powder that tastes delicious
Free from synthetics and made from all organic natural ingredients
Refillable pouch uses minimal packaging
Best supplement for joints, skin and nails
Description
Pros
Clean ingredients made from grass-fed bovine collagen powder
Tasteless and odourless
The cows have been raised naturally without hormones, antibiotics, chemicals, or GMOs. 
5000mg per Serving
Cons
Not suitable for vegetarians or vegans.
Best supplement for energy
Description
Taking a B-complex supplement could also help regulate stress hormones, as B vitamins are used as
Pros
Good general vegan multivitamin
It uses a small amount of packaging
No microplastics in the casing of the capsules
Excellent for supporting stress levels in the body
Cons
Monitor your RDAs if taking other supplements containing one or more of the ones in here
Best supplement for anaemia and iron deficiency
Description
These powerful iron tablets are gentle on your stomach, fast-acting, and support overall blood
Pros
It contains ferrous fumarate, an ingredient used to prevent iron deficiency anaemia
A strong dose of iron yet gentle on the stomach compared to some NHS iron prescription
It contains vitamin C for constipation relief
Cons
It is a large tablet which can be more challenging to swallow for some
Best supplement to support sleep
Description
If you struggle with sleeping and are looking for a natural solution - these award-winning,
Pros
Liquid formula with potent sleep-inducing ingredients
All-natural and no micro-plastics
Tastes nice
Cons
It may not last long if you use it every night
Best supplement for brain health
Description
Nurturing your brain is important for overall well-being, as it influences your mental and
Pros
Exceptionally highly rated with a 4.9/5 star rating on TrustPilot reviews
One of the only brain supplements that are plant-based 
Very high-quality ingredients
Cons
Again, if overlapping this with another multi-ingredient supplement, monitor your RDAs
Best supplement for anxiety
Description
Ashwagandha is a herb traditionally used in Ayurvedic medicine for centuries to help relieve
Pros
Great value

High quality
Aids with anxiety
Cons
Some may not feel a difference
Best supplement to support menopause
Description
If you are looking for a natural remedy to support symptoms of menopause, these traditional herbal
Pros
Includes important vitamins and minerals for female hormonal health, such as iron, iodine and Magnesium.
Clean organic ingredients
Helps to relieve PMS symptoms
Cons
Do not take St John's wort with antidepressants
John's wort may interfere with reserpine's ability to treat high blood pressure and can interact with blood pressure medicines
Best supplement for thyroid health
Description
Thyroid health often goes unnoticed, and many might not even know its primary function: producing
Pros
Seaweed is the only natural plant-based source of iodine - great for plant-based diets.
Excellent for supporting female health and thyroid function
Support metabolism function
Cons
The subscription is the best value
Best supplements for bones and cartilage
Description
If you are looking for a supplement that mainly targets bone health - these Vitabiotics' Osteocare
Pros
Combines bone and cartilage health nutrients in one supplement complex
It helps with regular collagen formation
Has Vitamin D3, calcium, Magnesium and zinc that also help with immune health
Buyer's guide to supplements
What are the benefits of supplements?
To understand why supplementation is valuable, we spoke to nutritionist expert and founder of Eat Nourish and Glow, Jess Shand. She shared the benefits of taking supplements and why a whole-food diet isn't always enough to cover nutrient gaps:
"Taking supplements is not designed to replace real food and is not a magic solution to better health," says Jess. "However, the bottom line is that sadly our food is not as nutrient-dense as we believe it to be and as it once was."
"This is due to a number of factors, including intense farming techniques, nutrient-depleted soil making it less fertile and the over-use of pesticides and fertilisers. There are also hormone-disrupting pesticides in our fruit and vegetables. Even when it comes to organic versions (which are better in terms of toxin exposure), they're still not quite as nutrient-dense as we'd expect them to be."
Jess also says that taking regular medication such as antibiotics or having a high-stress lifestyle can impact how effectively our bodies store, absorb and retain nutrients.
So do we need to take supplements? The general consensus is this: we may need supplements at different times of our lives and for different reasons. Everyone is biodiverse, and supplements are by no means a one-size fits all magical product. It takes time, effort, money and research to find the root cause of any illness, condition or health issue.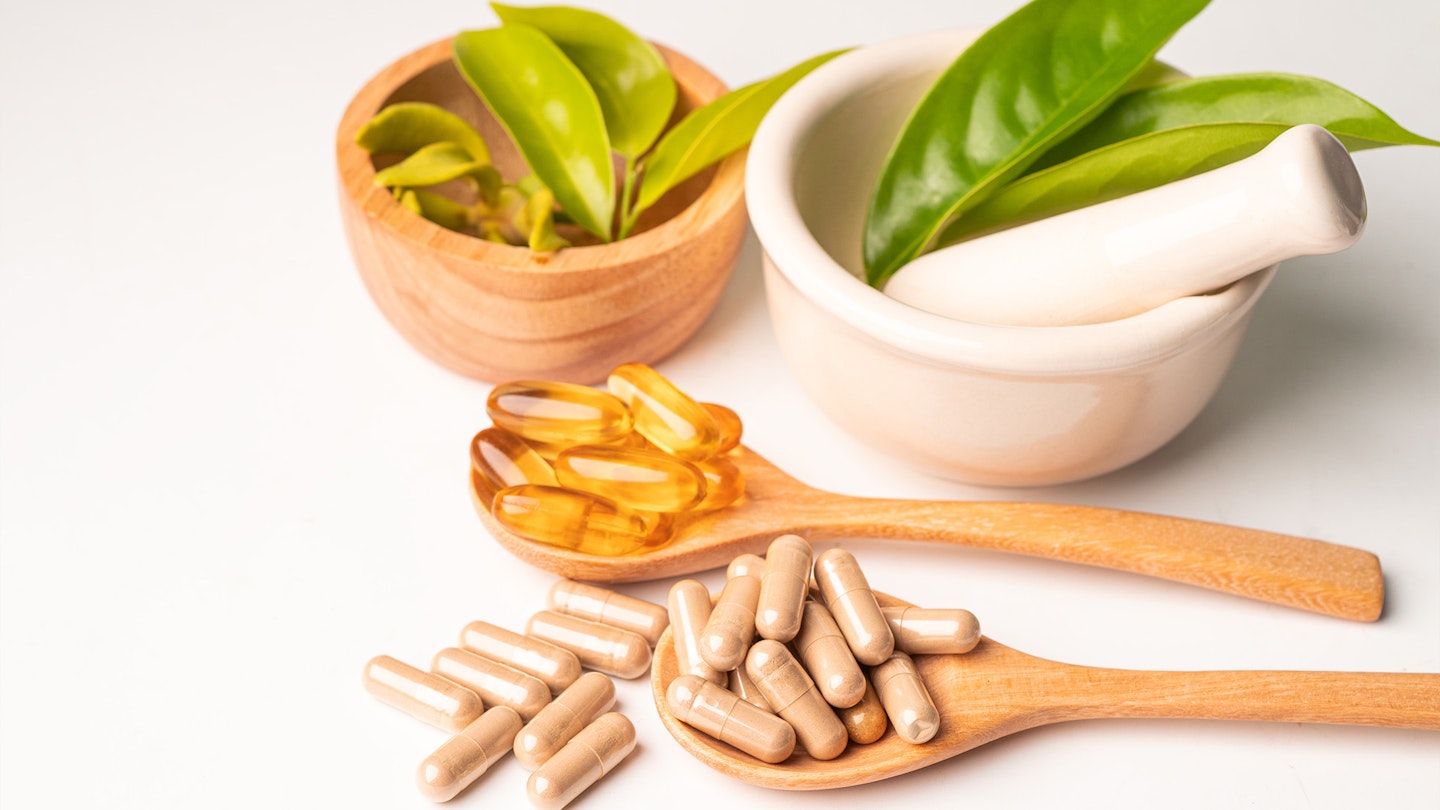 What are the most common vitamin deficiencies?
We spoke to skincare pioneer, homoeopath, pharmacist and co-founder of The Organic Pharmacy, Margo Marrone. She told us what supplements are most important for our general health; and what common vitamin deficiencies are most found at her clinics.
Margo tells us the most common deficiencies she has seen at her clinics are Magnesium, vitamin D and B vitamins.
"First of all, Magnesium nearly comes up for everyone. A lack of it can manifest in insomnia, anxiety and low energy," Margo says. "Second is generally vitamin D, mainly because we have relatively little sunlight in the UK, and most people wear an SPF daily. Finally, the B vitamins are so important for our nervous system and skin."
What supplements should you be taking every day?
"Even someone with a fantastic diet needs supplementation, but it really is on an individual basis," says Margo. "My findings throughout the years are a general supplement that promotes longevity and includes antioxidants are good."
"I also love a green-based formula that contains high potency greens such as barley grass, wheat grass, chlorella and spirulina which are very nutrient dense.
"Finally, an essential fatty acid such as a vegan DHA with B vitamins helps reduce inflammation. It really does vary, though. So it's important to know yourself and your body. Some may need Magnesium daily, others a probiotic daily and those with allergies Quercetin daily."
What vitamins and minerals are good to consider for perimenopausal and menopausal women?
To attain the full picture for our best supplement roundup - we talked to Shona Wilkinson, the lead nutritionist at the ethical nutrition and supplement brand, DR.VEGAN®. She explains to us that as menopause is a natural process, diagnosed when there is an absence of a menstrual period for 12 months and no other biological or physiological cause can be identified. The most common age bracket for the onset of menopausal symptoms is 46-50, and 47 is the average age for the onset of menopausal symptoms.
"The hormonal changes, in particular fluctuations and a decline of the sex hormones progesterone, oestrogen and testosterone, can result in symptoms ranging from depression and anxiety to poor memory and concentration," says Shona.
She also tells us that 25 per cent of women state that symptoms of perimenopause and menopause negatively impact their quality of life. To combat this and ensure your day-to-day well-being remains optimal. Here are Shona's recommendations on what to look for the following in your daily multivitamin and supplements:
Vitamin D
Perimenopause and menopause bring a steady reduction in oestrogen which, as you age, weakens your bones and increases the risk of osteoporosis. The ageing process also means that your skin begins to thin, making it more difficult for your body to synthesise Vitamin D levels when exposed to direct sunlight.
Shona suggests for menopausal women; that Vitamin D is widely considered to be one of the most important vitamins, as it plays a vital role in supporting your bone health, as well as rejuvenating and protecting the skin's barrier. Find out what we recommend as the best vitamin D supplements.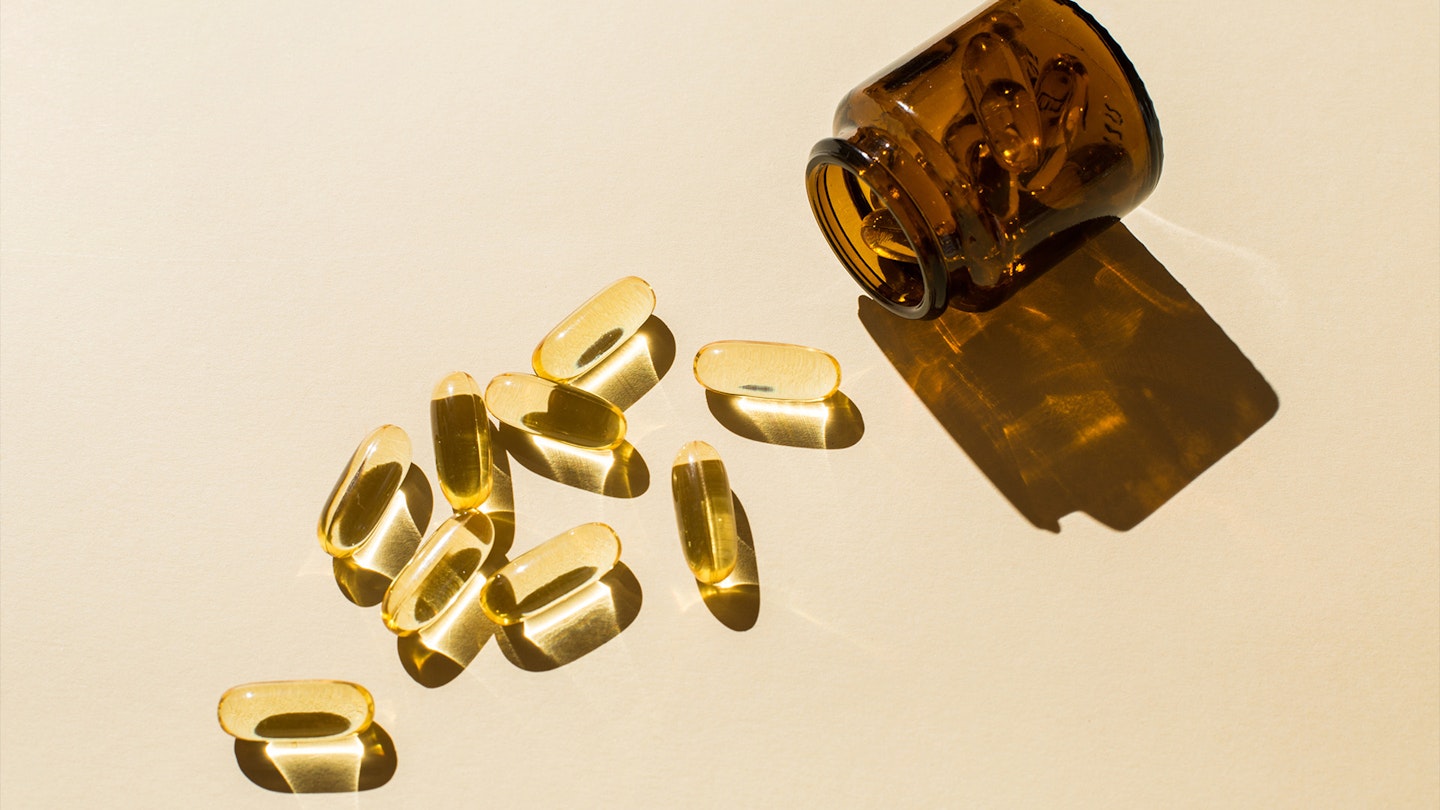 Magnesium
As many as 60 per cent of menopausal women struggle with sleep issues. These range from sleep disturbances throughout the night to more serious health issues such as sleep apnoea and sleep-disordered breathing. Magnesium massively improves the quality of sleep, as well as easing the body into a greater state of relaxation thanks to its role in activating the parasympathetic nervous symptom.
Furthermore, perimenopause and menopause tend to lead to waves of 'crashing fatigue', as oestrogen levels drop suddenly and more frequently. Magnesium converts glucose into energy, boosting your metabolism and reducing tiredness and fatigue as it does so.
Zinc
Zinc is another vital nutrient for menopause. It's an important mineral that your body requires for the activity of over 300 enzymes. Zinc plays an essential role in supporting our immune system, as well as with the production of sex hormones such as testosterone which is often low in women at menopause. When testosterone is low, it can lead to loss of confidence, low mood, low libido and loss of muscle mass.
What vitamins and minerals help support women's health in particular?
It is important to note that women should prioritise certain vitamins and minerals depending on their life stage. As mentioned above, whereas women during their menstrual cycle require a greater intake of iron, those who've reached menopause often lack vitamin D.
However, certain vitamins and minerals remain tried and true throughout these various life stages. Shona recommends that women look for a supplement which includes the following:
Vitamin C
Similar to vitamin A foods and benefits, Vitamin C can help protect cells and supporting the immune system, keeping your skin healthy and glowing, and helping any wounds to heal. Vitamin C also greatly improves the body's absorption of iron which is particularly important for women during their menstrual years, and both iron and vitamin C are essential for your body's energy metabolism.
Vitamin B12
Vitamin B12, also known as 'The Energy Vitamin', plays a vital role in a variety of reactions in our body, including the formation of red blood cells, DNA, and the normal functions of the nervous system. We're three times more likely to be deficient in Vitamin B12 after the age of 60, and women and those on plant-based diets of all ages are most likely to be affected by a deficiency. Check out our pick of the best vitamin B12 supplements.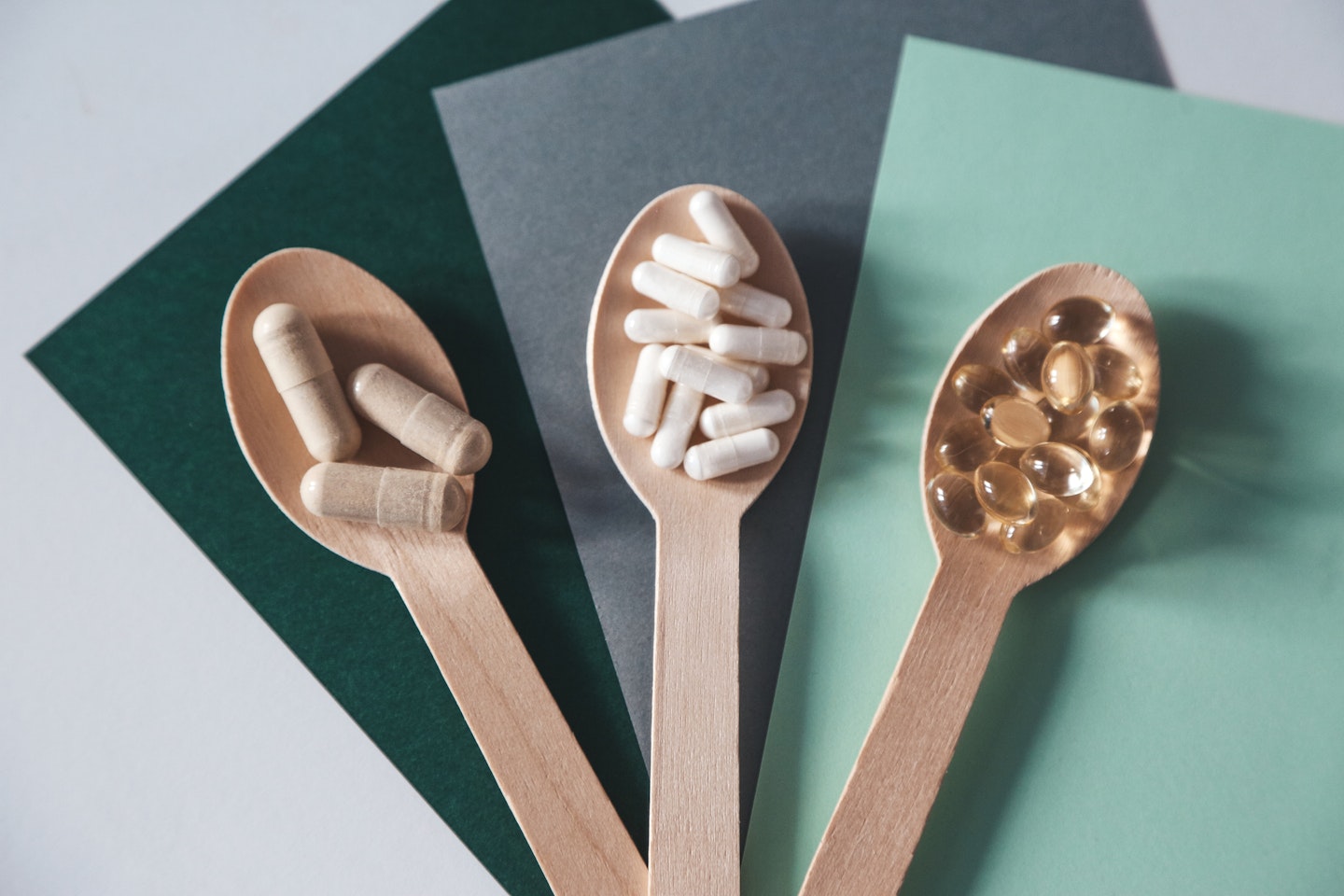 Folic Acid
Folic Acid works alongside other B vitamins, supporting the conversion of carbohydrates into glucose which cells then use for energy. It also aids the creation of new cells, as well as the transportation of oxygen around the body. Folic Acid is also needed for the synthesis of some hormones, including 'adrenaline', and our happy hormone 'serotonin'.
The Department of Health recommend women of reproductive age supplement 400mcg per day of folic acid since it helps reduce the risk of neural tube birth defects, such as spina bifida, in unborn babies. You do actually need more folate than this per day. However, it is expected you will get the rest from your diet.
Zinc
A good quality daily multivitamin should contain the recommended daily intake of Zinc. Zinc is required for the normal function of your immune and reproductive systems. It is involved in various metabolic pathways and is essential for cell division and growth, and repair of body tissue. Zinc supports collagen synthesis and also reduces inflammation in the skin, so also helps with conditions such as acne.
Meet the experts:
This article contains expert advice from homoeopath and co-founder of the Organic Pharmacy, Margo Marrone; Shona Wilkinson, the lead nutritionist at supplement brand DR.VEGAN and nutritionist expert and founder of Eat Nourish and Glow, Jess Shand. We've made sure to review and evaluate each supplement we have recommended with the help of expert professionals. Always speak with a healthcare professional before starting a new supplement regime. This will ensure that the supplement is appropriate to you, that you're taking the right dosage for your individual needs, and to ensure it doesn't interact with prescription or over-the-counter medications you may be taking.
Ellen Kinsey is a senior health and wellness product writer for Yours, specialising in natural health and beauty. She lives and breathes all things food, travel and wellness.