If you are on the hunt for the best vitamin D supplement, then you're off to a good start. Vitamin D, frequently known as the 'sunshine vitamin', is central to maintaining good health, regardless of age or sex. This powerful nutrient is involved in just about everything from strengthening bone density to boosting immune function - it's no wonder that vitamin D is often at the top of the list when it comes to the best supplements for overall wellbeing.
Strikingly, despite its vast health benefits, many individuals are vitamin D deficient. According to Vitall's UK health statistics in 2023, approximately 20 per cent of the population in the UK has a vitamin D deficiency, and 60 per cent of the population is considered as having insufficient levels of vitamin D. This could be due to a combination of factors, including limited exposure to sunlight, certain dietary restrictions, and in some cases, genetic factors.
Disclaimer: Always talk to your GP before starting a new supplement regime.
The best vitamin D supplements at a glance:
• Best vitamin D supplement: Nutri Advanced Vitamin D3 with K2 Liquid Drops - view on Amazon UK
• Best value vitamin D supplement: Nutrition Geeks Vitamin D3 Tablets - view on Amazon UK
• Best vitamin capsule supplement: Viridian D3 & K2 - view on Amazon UK
• Best vitamin D gummy supplement: Wellgard High Strength Vitamin D3 Gummies - view on Amazon UK
The good news is that supplementation can effectively bridge this gap. Vitamin D supplements come in diverse forms to suit everyone's needs and preferences. Whether you opt for the convenience of capsules or prefer the ease of a liquid supplement, you have multiple options to ensure your body receives this vital nutrient. Some of the best probiotics even come with vitamin D too. For women, maintaining optimal levels of vitamin D is even more crucial. The dynamic duo of vitamin D3 and K2 is incredibly beneficial. However, it is good to note that vitamin D3 is the form of vitamin D derived from animal sources and is more potent than its plant-based counterpart. However, vitamin D3 can also be derived from lichen, a vegan-friendly source.
To select the highest quality products, we invited health expert Kate Booker, Nutritionist at Nutrition Geeks, to shed further light on this topic. If you have any questions, scroll down to the section below to learn why Vitamin D is important and what are its benefits. So, whether you want to find the optimal dosage during menopause or find a highly effective vitamin D supplement for your family - here are our top picks.
Best vitamin D supplements
Best vitamin D liquid supplement
Description
The powerhouse formula in Nutri Advanced's 30ml D3 with K2 drops combines vitamin K2 with D3,
Pros
Liquid form transports well around the body.
Includes Vitamin D3 and K2 to ensure the best results
Excellent value and long-lasting
Extremely clean ingredients
Cons
Some may prefer to take capsules
Made from Cholecalciferol which is often made from sheep's wool - so it may not be suitable for vegans.
Best value vitamin D supplement
Description
If you are looking for an excellent value product, this supplement contains 365 compact tablets in
Pros
Eco-friendly packaging uses less plastic than conventional pill bottles.
Economical, offering a six-month supply for less than £4.
365 tablets per package
Cons
Does not contain K2 for optimal results
The D3 is sourced from Cholecalciferol which is from sheep's wool - so it may not be suitable for vegan lifestyles
Best vitamin D3 K2 capsule supplement
Description
Viridian's reputation as one of the cleanest supplements on the market does not come at an
Pros
Combination of two essential nutrients optimally absorbed by the body.
Vegan Vitamin D3 and non-animal-tested K2 from fermented natto cultures
Very clean ingredients
Cons
The size of the bottle is quite large for the contents
Best vitamin D soft gel supplement
Description
Specially designed with vegans in mind - but inclusive to all - HUM's 'Here Comes the Sun'
Pros
It contains olive oil, fruit oil and natural ingredients
It is vegan-friendly and derived from non-animal-based gelatin and vitamin D3 (lichen) sources.
Cons
Does not contain K2 for optimal results
Best vitamin D supplement for vegans
Description
Ethical and sustainable brand DR. VEGAN is known for their high-quality supplements made from all
Pros
Sustainable, compostable plastic-free packaging
Caters for all dietary requirements.
Subscription service available offering a 15 per cent saving
Cons
Does not contain K2 for optimal results
Best vitamin D spray supplement
Description
BetterYou's convenient and user-friendly oral spray delivers vitamin D in a refreshing minty
Pros
Natural peppermint taste
Easy-to-use oral spray
Environmentally friendly, as half the product range uses recycled ocean plastic
Cons
Not the cleanest ingredients on this list
It does not contain K2
Best vitamin D supplement with probiotics
Description
Bio-Kult's advanced formulation aims to support both the immune system and the digestive tract.
Pros
The dual-action formulation targets both the immune system and the digestive tract
It can be stored at room temperature; no need for refrigeration
Bio-Kult S. Boulardii can be used on a continuous basis (up to 6 months)
Cons
Does not contain K2
Isn't strictly a Vitamin D supplement
Best value vitamin D effervescent supplement to drink
Description
If swallowing supplements is a big no-go for you, then Holland & Barrett effervescent tablets
Pros
Each tablet contains 25ug or 1000iu
Provides an easy and tasty method for vitamin intake (lemon and lime flavour drink)
Vegan-friendly
Cons
Not the cleanest ingredients and doesn't contain K2
Best vitamin D gummy supplement
Description
If you need the motivation to take vitamins, then these Wellgard Vitamin D3 Gummies are a
Pros
Tasty mixed berry gummies
Chewable for those that don't like to swallow supplements
Strong dosage
Cons
Some may not like gummies
Buyer's guide to vitamin D
Our modern lifestyles often involve extended indoor periods, and, let's be honest, the weather isn't always on our side to supply that much-needed sunshine for vitamin D.
We spoke to Kate Booker, nutritionist at Nutrition Geeks, to determine the importance of vitamin D and how to choose the best supplement for you. Although remember, a balanced diet, rich in various vitamins and minerals, is the foundation of good health, so consider these supplements as your health-supporting assistants, not substitutes. There are many foods that contain vitamin D that you could add to your diet too.
What does vitamin D do for the body?
The popularity of vitamin D supplements is no fad - as this vital vitamin is central to the healthy functioning of our body. Kate tells us that vitamin D benefits bone health supports bone density (along with vitamin K2), and helps to protect against osteoporosis.
"Low vitamin D levels are associated with bone loss and fractures," says Kate. "Vitamin D can improve muscle function and balance, reducing the risk of falling. Vitamin D also supports immune function, protecting against infections and allergies. It's also beneficial to gut health."
She also says it is also worth noting that magnesium is required to make vitamin D, so it's important to include this mineral in your diet. "Magnesium is found in green leafy vegetables, cacao, bone broths and sardines," suggests Kate. She also says it can also be absorbed through the skin via Epsom salts in the bath. "Vitamin K2 is an important vitamin for bone density. K2 can be found in fermented and probiotic foods."
In our roundup above, we provide you with suggestions on supplements that include the synergy of D3 and K2. Our top recommendations are Viridian D3 & K2 90 Capsules and Nutri Advanced's Vitamin D3 with K2 Liquid Drops.
Why is it important to supplement vitamin D?
Like we get a lot of vitamin C from foods, it's not as easy for vitamin D. "We can make vitamin D from the sun from March to October in the UK," Kate tells us. "Your genetics and skin tone will dictate how well you can make vitamin D from the sun; if you aren't getting enough mid-day sun on your skin, then it could be beneficial to boost your intake through supplements. A good vitamin D supplement contains D3, which raises levels higher and for longer than D2."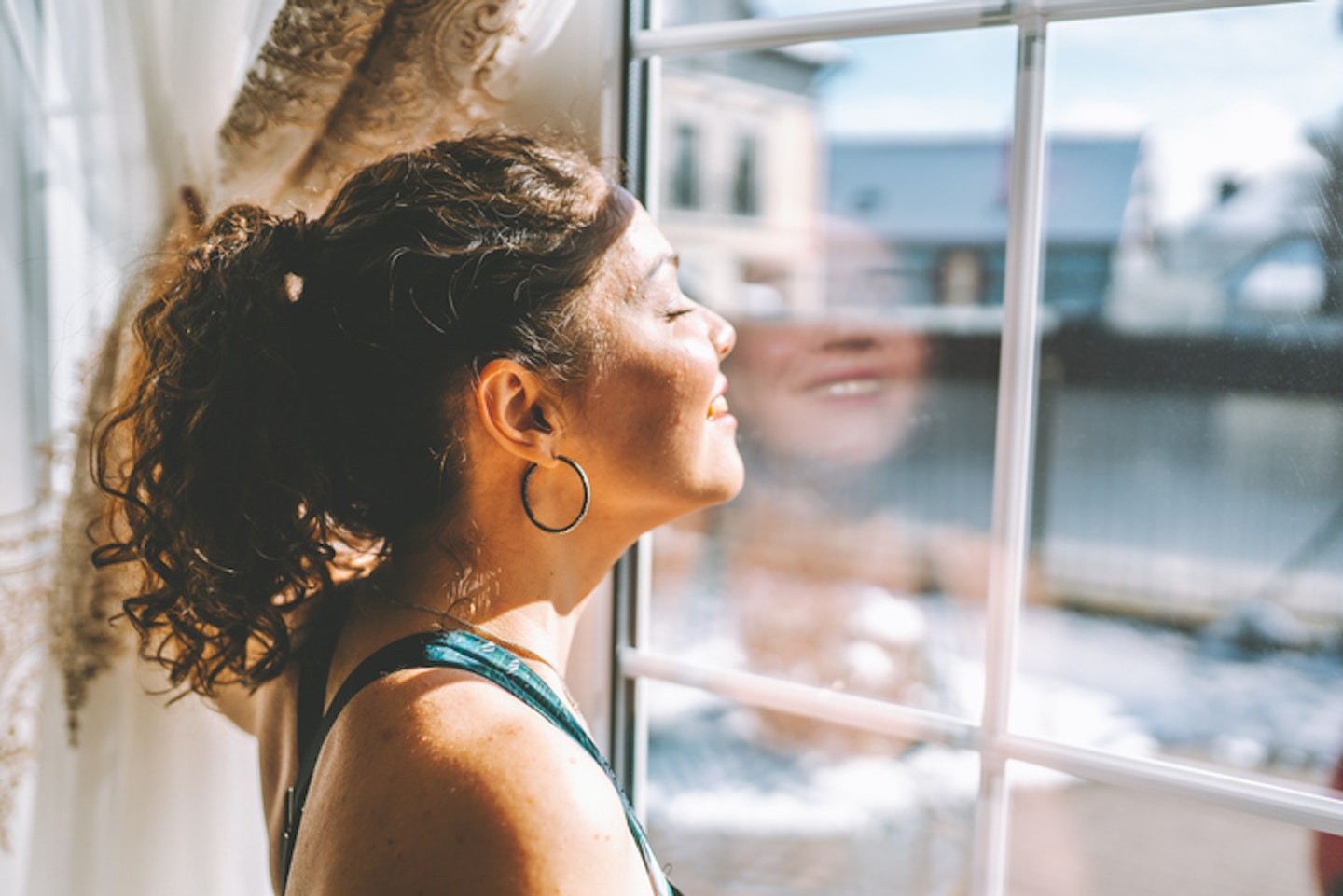 What source of vitamin D is suitable for vegans?
In this article, we touch on what sources of vitamin D are suitable for plant-based diets as frequently D3 is sourced from Cholecalciferol - which is made from sheep's wool. We asked Kate what the difference is between D2 and D3 and what was the most appropriate form of vitamin D for vegan lifestyles.
"D2 is a plant source of vitamin D found in mushrooms. D3 is the animal source, found in mackerel, wild-caught salmon, cod liver oil and oily fish," says Kate. "D2 is less than one-third as potent as cholecalciferol, so D3 is a better supplement option. D3 supplements also stay in circulation longer."
So it is best to go for a supplement with vitamin D3 if you are vegan but check if the source was derived from lichen - which is a vegan-friendly source. If you are also looking for supplements to complement a vegan lifestyle, it is a good idea to look into the best B12 supplements as well to bridge the nutrient gaps.
How much vitamin D should you take for menopause?
"This depends on your blood levels; checking your blood levels of vitamin D can ensure you are taking the correct amount. Ideally, your levels should be in the optimal range, which is 75-125 nmol/L. For most people, a dose of around 1000iu will be safe to take." Many of the best supplements for perimenopause and menopause will factor this into their formulas too.
This article contains expert advice from Kate Booker, Nutritionist at Nutrition Geeks.
Ellen Kinsey is a senior health and wellness product writer for Yours, specialising in natural health and beauty. She lives and breathes all things food, travel and wellness.