Finding the best B12 supplements can be a game-changer in replenishing your energy levels. Vitamin B12, commonly known as the energy vitamin, is vital for numerous body processes, from maintaining healthy red blood cells to supporting cognitive function. However, not all B12 supplements are created equal, and finding the best supplement for your needs is needed to ensure its efficacy. In this article, we will delve into the benefits of B12 supplements, why they are particularly important for vegans and vegetarians, and how to determine the most effective forms and appropriate dosages.
Just like the best Vitamin D supplements, Vitamin B12 has been praised for its energy-boosting properties, but it is so much more than just that. It is essential for forming red blood cells, which carry oxygen throughout your body, and it also helps to regulate the harmful amino acid Homocysteine, which is associated with an increased risk of heart disease, dementia, and Alzheimer's disease. By incorporating the best supplements into your routine, you can ensure optimal blood and nerve cell health while safeguarding against severe conditions.
Disclaimer: Always talk to your GP before starting a new supplement regime.
The best B12 supplements at a glance:
• Best B12 supplement: DR.VEGAN Vitamin B12 - view on DR.VEGAN 
• Best value Vitamin B12 supplement: Holland and Barrett High Strength B12 - view on Holland and Barrett
• Best liquid B12 supplement (Writer's Choice): Nature Provides B12 Liquid Vitamin Drops - view on Amazon UK
• Best B12 supplement gummies: Wellgard Vegan Vitamin B12 Gummies - view on Amazon UK
For those following a plant-based diet, B12 supplementation is necessary. You can either find the best vegan multivitamin or opt for specific supplements that target your needs. Although a well-planned vegan or vegetarian diet can provide the most essential nutrients, Vitamin B12 is predominantly found in animal-based foods like meat, eggs, and dairy products. While small amounts of B12 can be found in specific plant-based sources, such as nutritional yeast flakes - supplementing is the most reliable way to obtain sufficient B12.
This vitamin is primarily available in two forms: cyanocobalamin and methylcobalamin. Methylcobalamin is the active form that the body uses, making it easier to absorb and more beneficial for those who struggle to convert cyanocobalamin into its active state. To help you make an informed decision, we have recruited the help Shona Wilkinson, lead nutritionist at ethical nutrition and supplement brand DR.VEGAN to help us gain a clear understanding of Vitamin B12 and what to look for in a high-quality supplement.
The best B12 supplements
Best B12 supplement
Description
If you are looking for a strong B12 supplement to optimise a plant-based diet - then this Vitamin
Pros
High-strength supplement targeting B12 levels.
Subscription-based
Made with methylcobalamin form
Cons
Not a multivitamin, so best suited to B12 needs specifically
Best budget Vitamin B12 supplement
Description
If you're seeking a pure vitamin B12 supplement, these timed-release tablets are an excellent
Pros
Specifically targeting B12 levels
Slow-releasing
Good value
Cons
Not the highest quality ingredients
Best liquid B12 supplement (Editor's choice)
Description
Made from simple ingredients, this liquid B-Complex supplement has 3000 µg and contains both forms
Pros
An alternative to supplements
Some people may find that vitamin transport is better in the body in liquid form.
Strong potency
Stored in violet glass for maximum UV protection, which prolongs the life of your Vitamin B12
Cons
Some may not like the glass bottle
Best B12 oral spray supplement
Description
Looking for a travel-friendly and eco-conscious alternative to capsules or tablets? This
Pros
An excellent alternative to capsule supplements
Some people may find that vitamin transports better in the body in liquid form
Travel-size
Nice flavour
Cons
The spray pump in the container may get jammed 
Best B12 vegan food source
Description
Although not strictly a supplement - nutritional yeast is a B12 staple in plant-based diets, and
Pros
Delicious cheese and nutty taste for vegan cooking
Sprinkle on savoury meals
A good food source of vitamin B12 for plant-based diets
Cons
Not something you may use daily
Best B12 supplement gummies
Description
If you struggle to remember your supplements, vitamin gummies can be a game-changer. Packed with
Pros
Sweet gummies with a fruity flavour
Easy to consume
Great for young people and fussy eaters.
Cons
Gummies aren't always effective
Best B12 supplement with two active forms of B12
Description
Nutrition Geeks' Vitamin B12 tablets provide one tablet for each day of the year. They contain a
Pros
Small capsules and less packaging
Suitable for travel and on the go
Each tablet includes adenosylcobalamin and methylcobalamin - both forms our body needs.
Cons
It comes as a large supply which might not be ideal if you're trialling B12 for the first time
Best B12 supplement for fatigue
Description
For those lacking iron and B vitamins, this gentle iron supplement with zinc and a vitamin B
Pros
It contains iron and folic acid to help with fatigue
Supports haemoglobin and red blood cells as well as B12 levels
Not constipating
Cons
Not suitable for vegetarians and vegans as it is made from halal gelatine
Best B12 supplement and mutivitamin
Description
This vegan multivitamin is perfect for those seeking to fill gaps in their diet. Containing six
Pros
Good general vegan multivitamin
It uses a small amount of packaging
No microplastic casing for the capsules
Cons
Quite pricy for one month of capsules
Buyer's guide to Vitamin B12 supplements
We spoke to Shona Wilkinson, lead nutritionist at ethical nutrition and supplement brand, DR.VEGAN®, who explained to us how Vitamin B12 contributes to our body's overall function and the importance of supplementation if you don't eat animal products or consume enough Vitamin B foods.
How do B12 supplements help improve energy levels, cognitive function, and overall wellbeing?
Shona tells us that Vitamin B12, otherwise known as The Energy Vitamin, plays a vital role in a variety of actions and reactions around our body - in fact, a lack of Vitamin B12 can have some serious repercussions on both our physical and cognitive health, and can even lead to symptoms like chronic fatigue, low immunity, and amnesia.
"Perhaps most importantly, B12 is vital in the formation of healthy red blood cells that carry oxygen around our body, meaning low levels of B12 can reduce the oxygen being transported to your body's cells - this, in turn, can leave you feeling weak, tired, and generally run-down," says Shona.
"B12 is also important for lowering the amount of Homocysteine found in your blood - this is a particularly harmful amino acid that's been linked to an increased risk in things like heart disease, dementia, and Alzheimer's disease. As such, Vitamin B12 doesn't just take care of your body but also your brain."
B12 supplements can help to increase the levels of Vitamin B12 in your system, so even if you are consuming animal products, supplementation aids with keeping your body's blood and nerve cells healthy whilst helping to prevent the onset of potential health conditions.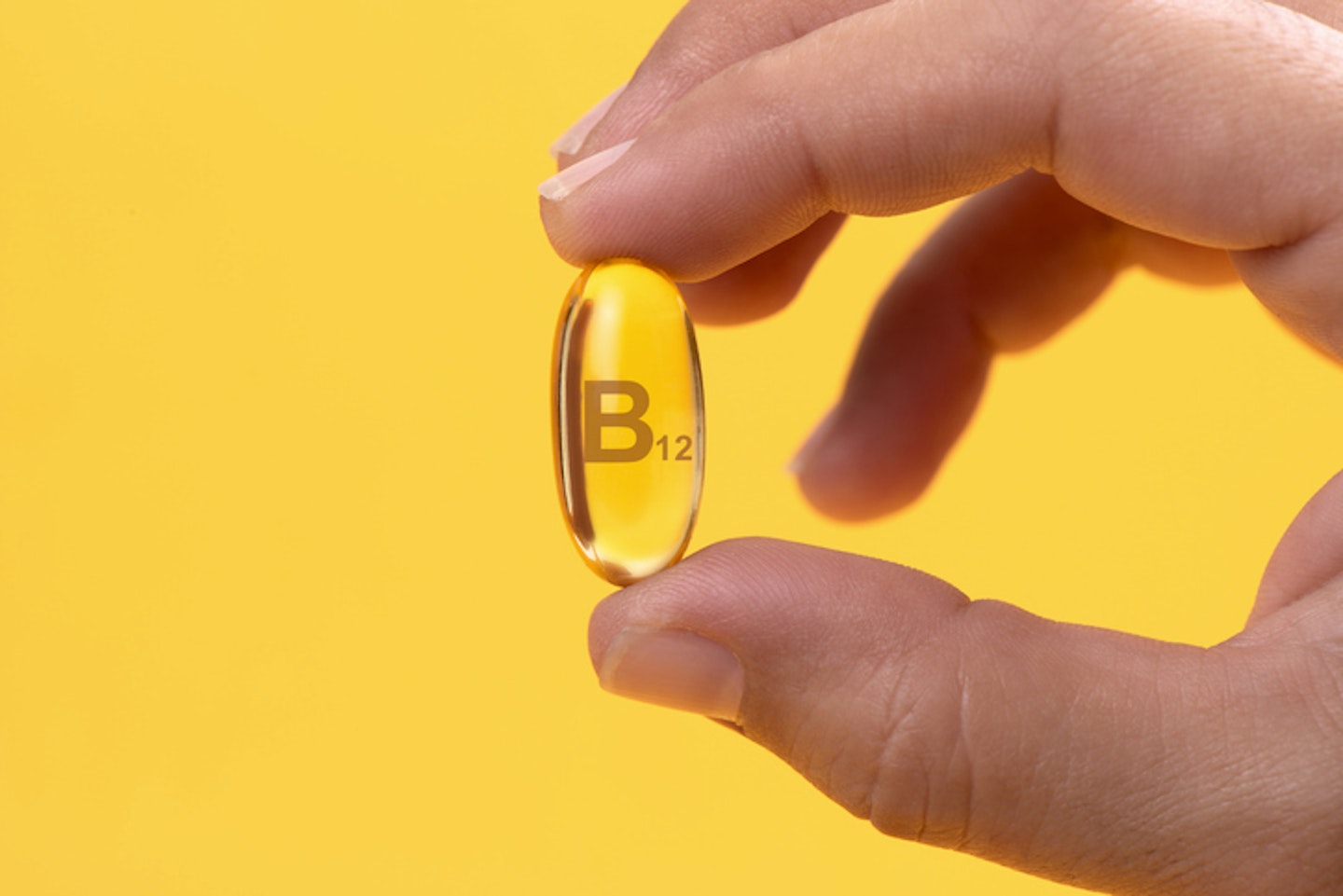 Why is it important for vegans and vegetarians to supplement Vitamin B12?
"If you follow the right plan, a plant-based diet can provide pretty much most of the nutrition you need," Shona informs us. "Vitamin B12 is the exception in this instance, however, given that it's only found in sufficient quantities in animal-based foods like meat, poultry, eggs, and dairy products."
Vitamin B12 can be found in small quantities in foods such as nutritional yeast flakes, which can actually add a nice cheesy taste to foods and can be easily added to dishes like pasta and pizza, though the best thing you can do to ensure you're getting the right amount is taking a B12 supplement.
What are the different forms of B12 available in supplements, and which one is the most effective?
We have touched upon this briefly at the start of this article, but Shona breaks down the two forms for us: "Vitamin B12 is mainly available in two forms, cyanocobalamin and methylcobalamin. Cyanocobalamin is converted by the body into methylcobalamin, which is the active form of Vitamin B12 that the body uses and is therefore considered to be easier for the body to absorb. Some people have a problem converting cyanocobalamin into its active form, so taking it in the form of methylcobalamin is considered better for them too."
Are there any potential side effects or interactions to be aware of when taking B12 supplements?
Shona states that Vitamin B12 is a water-soluble vitamin, meaning that when your body has enough B12 in its system, any excess is simply excreted from the body - this might mean your urine is a little more yellow than usual, but she says not to worry about that.
"Vitamin B12 is known to be safe and is not associated with any form of toxicity. Given that it's one of the UK's most common deficiencies, particularly among vegans and vegetarians, taking it tends to make people feel generally better and more on the ball," she says. "If you're taking any prescription medications, it's always worth checking with your healthcare provider, but pretty much everyone can benefit from an increase in Vitamin B12."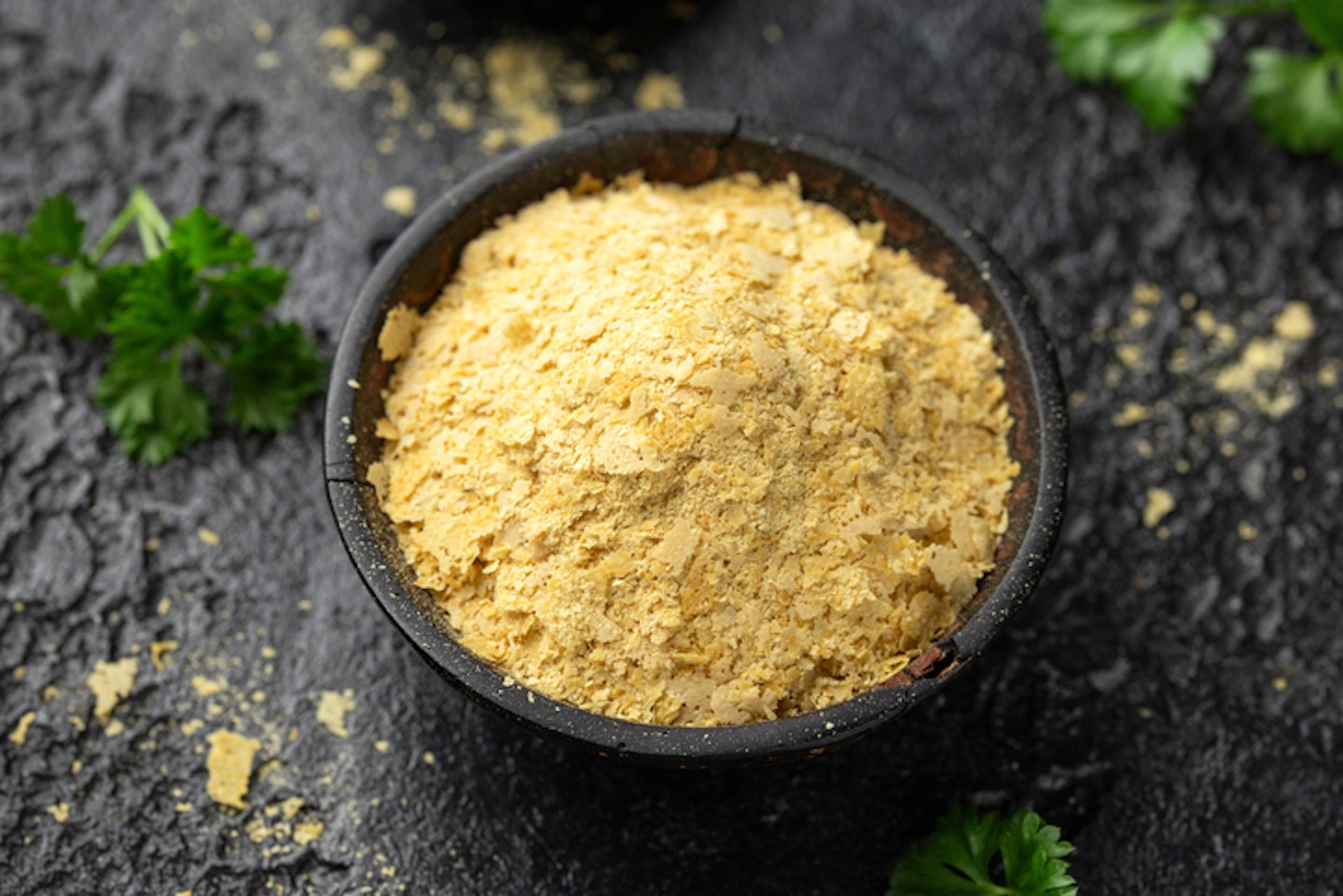 How can you determine the appropriate dosage of B12 supplements for your individual needs?
Determining the appropriate dosage of Vitamin B12 can depend on a variety of factors, including age, sex, health, diet, exercise, and lifestyle.
Shona says that people with health conditions such as Pernicious Anemia, gastrointestinal disorders, or those who've had surgery on their stomach may require higher doses of Vitamin B12 supplements to maintain optimal levels - in some particularly rare cases; these individuals might need B12 injections.
"Vitamin B12 is naturally found in animal products such as meat, fish, eggs, and dairy - as a result; it's recommended that vegans and vegetarians incorporate Vitamin B12 supplements into their diet, given that most plant-based foods are generally a poor source of B12.
"For most people, however, the amount of Vitamin B12 found in a supplement is an adequate dosage. A simple blood test can reveal if you're deficient in B12, so if you're experiencing any of the symptoms mentioned above, it might be worth getting a test to put your mind at ease."
DR.VEGAN have an excellent and insightful free Diet Profile test to see if your diet is supporting your body in all the ways that it should be and can help advise you on which areas supplementation is the most effective.
This article contains expert advice from Shona Wilkinson, the lead nutritionist at supplement brand DR.VEGAN.
Ellen Kinsey is a senior health and wellness product writer for Yours, specialising in natural health and beauty. She lives and breathes all things food, travel and wellness.