With all of us leading busy lives, an at home date night is a great opportunity to spend some dedicated time with your loved one and add the spark back into your relationship if things feel a little stagnated. Whether you've recently met someone on a completely free dating site for over 60s or you want to spice things up in your relationship, making time for dates is really important.
"Date nights are important because it is good to spend quality time with just your partner, giving them your full attention," says Maria Sullivan, Dating Expert and VP of Dating.com."Daily schedules can get hectic and it might be difficult to have in-depth conversations with your significant other regularly. By taking time once a week to devote a night just to spending time together and catching up, will help to keep and even strengthen your relationship."
How can I make time for date nights?
Making time to go out for a date night can be tricky, whether it's due to busy work schedules, a pandemic, or simply feeling tired after a long day. That's why an at home date night is a great alternative, but you still need to make an effort to put time aside for this. "Get dressed up for your significant other, bring them flowers or their favorite bottle of wine. The more effort put into a date night the more special it can become," says Maria. "Put a reoccurring day and time on the calendar, that way you know you will be available for a date night once a week because you will already have something scheduled."
20 at home date night ideas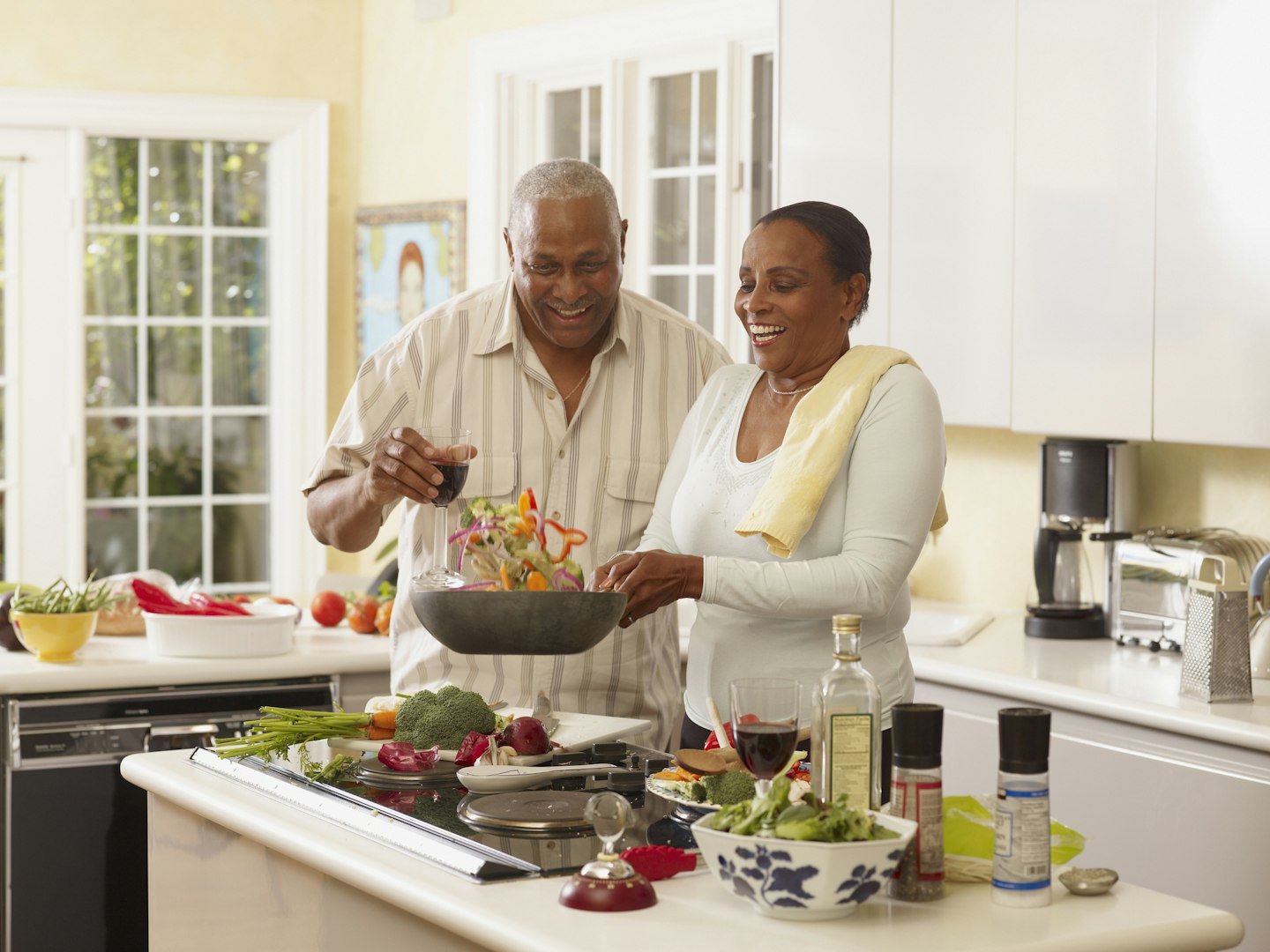 1. Cook a romantic dinner
While dining out can be a great experience, putting some thought into cooking a delicious dish for your other half can be a really romantic gesture. "Stay home and cook up your partner's favorite meal and serve it with a bottle of wine," says Maria. "If you are feeling competitive, challenge your partner to a cook off!"
You could also do this together for a more intimate experience with a date night meal kit.
Set the table for an occasion with fancy folded napkins, candles and all the trimmings. Really make it a special night.
2. Have a movie night
"Turn your living room into your own personal cinema," suggests Maria. "Make buttered popcorn and grab some candy from your favorite local store to snack on while you and your partner watch a film." The fear we experience while watching horror films is as physiologically arousing as sexual attraction, as your body produces the same chemicals of serotonin and dopamine. If scary isn't really your thing, opt for something that makes you both laugh. Laughter releases feel-good hormones and relieves physical tension, stress and is an effective bonding experience.
3. Get competitive with a games night
A little competitiveness with your partner can actually be great fun, so get nostalgic and have a game night with your partner. "Play all the board games you used to as a kid, or even pick up a puzzle and work on that together for some quality bonding time," says Maria.
Read more: 22 best 2-player board games
4. Take a trip down memory lane
"Pull out old photos and take a trip down memory lane," says Maria. "Share some of your favorite throwback photos with your significant other, or reminisce about the early days of your relationship."
Take an evening to recreate the memory of one of your favourite holidays at home. Whether it was patatas bravas and Flamenco music in Málaga, or fish and chips and the sound of seagulls on Cromer pier, capture the spirit with music and food (and maybe a jug of sangria) and get nostalgic looking through your holiday snaps together. You can even start making plans for your next trip...
5. Try a tasting session
Both love cheese? Or wine? Or chocolate, craft beer, gin, tea or jam? Buy a selection or a tasting kit of your favourite treat or tipple for a great date night.
Try this Divine Taster Set.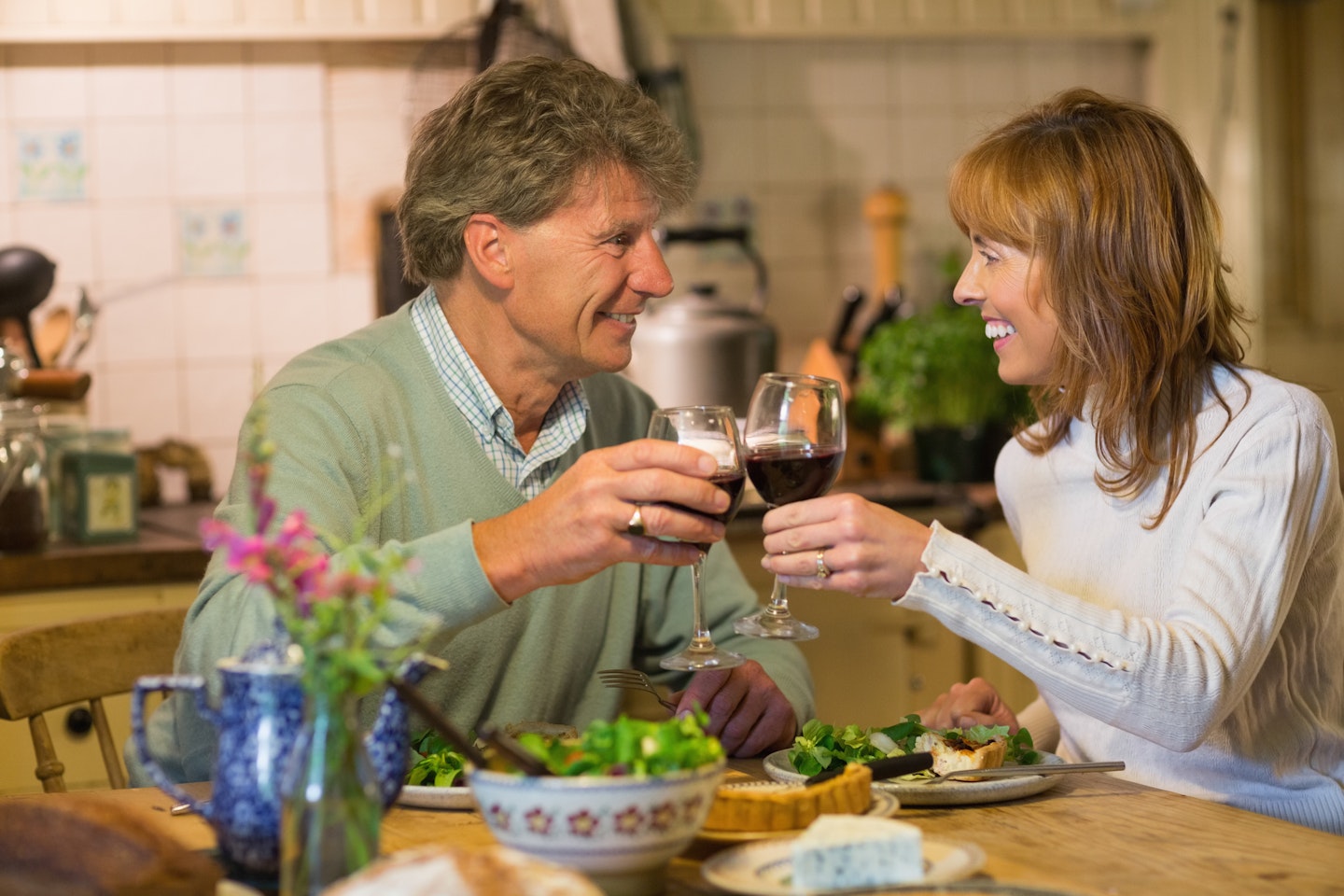 6. Recreate your favourite date night
Take an evening to relieve your most-loved memory by recreating your favourite date. Maybe you cook the same meal you ate, order takeout from a restaurant where you had your first meal together or put on the same music that was playing when you first met.
Related reading: How to spice up your relationship
7. Paint each others portraits
Grab some paper and pick up a cheap set of paints and some brushes, then gather some refreshments, pop on some music and sit opposite each other, making sure you can't see the others paper. Now paint each other's portrait! The results will probably leave you giggling, and even if you don't find out you're an undiscovered Van Gogh, doing something creative together will help you unwind and bond. Plus all that gazing at each other might make you feel like doing more than just painting....
8. Have a karaoke night
Karaoke guarantees lots of fun, plenty of laughs and it's a brilliant endorphin booster too. If singing is something you both love doing, why not purchase your very own karaoke machine? Or if you're simply testing the water you can search for the karaoke version of your favourite songs on YouTube and sing your hearts out all night long.
9. Create cocktails
Instead of heading to your favourite bar why not try mixing up your own cocktails? You can recreate your favourite tipple or come up with a brand new beverage together and give it a cool name. Not only will it be a lot cheaper in the long run, but the experience itself will be a lot more memorable.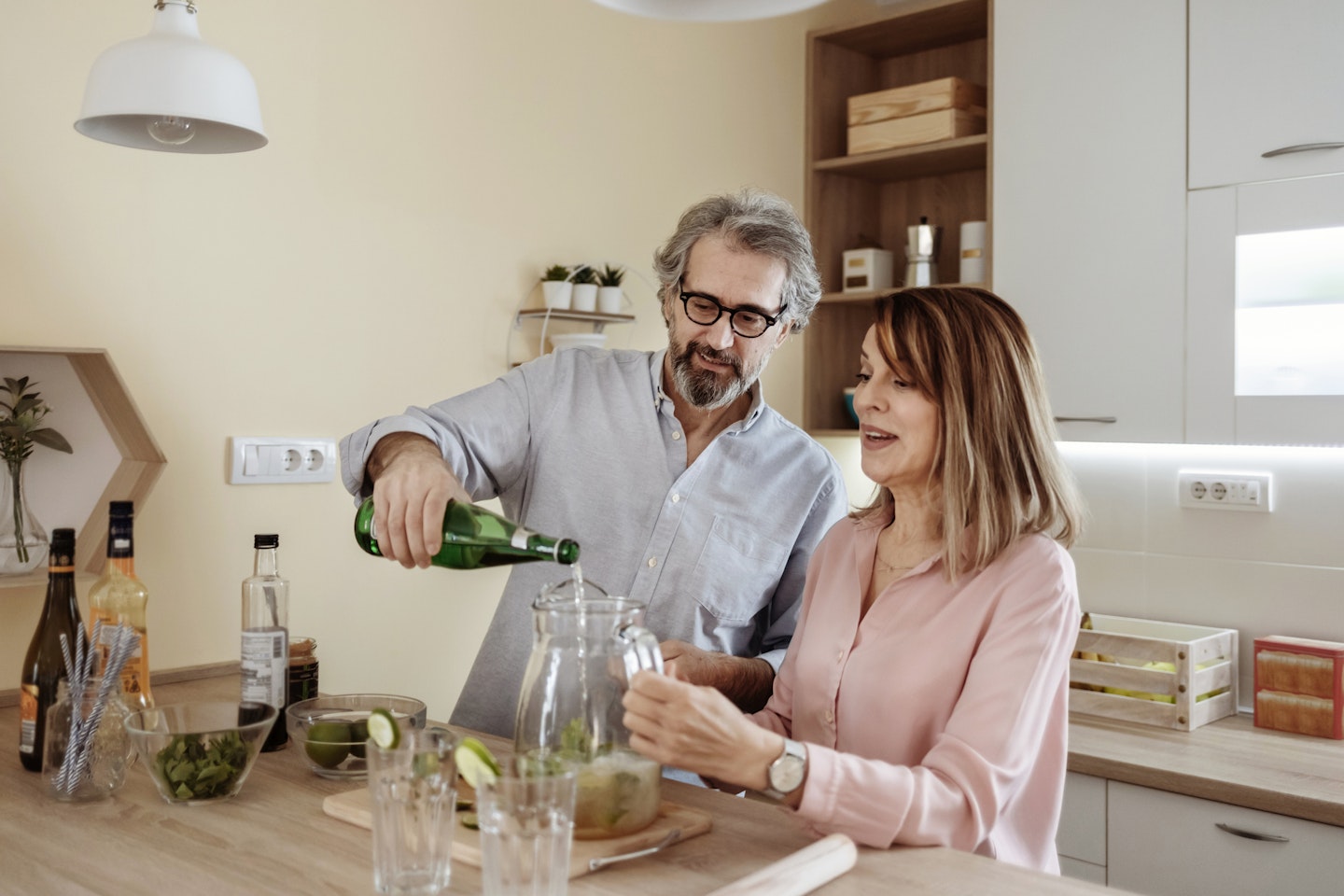 10. Drive in movie at home
Make your regular movie night a little more exciting by taking it outside. Either take out your laptop or iPad and pop it on something stable, get two chairs, get a blanket, some popcorn and feel like you're at a drive-in cinema.
11. Get crafty together
If you and your partner like more hands-on activities then doing a crafty activity together could suit you both perfectly. There's so many easy crafts to do at home, from pottery to soap making, painting and many more, and whatever you make together will always remind you of that special at home date night.
12. Get your cards read
Whether you believe in tarot readings or not, it will definitely make for a memorable evening and spark some interesting conversations between you and your partner. You can either pick up your own pack of tarot cards and learn the trade yourself, or there are plenty of tarot readers who offer services online.
13. Make pizza together
Cooking a meal together in the kitchen can sometimes feel a little claustrophobic, which is why making your own pizzas is a great alternative (not to mention Italian food always has a romantic feel to it). You can make each others faces on the bases and it'll be cheaper (and healthier) than a takeout. Remember, there's room for a little flour throwing and tomato splattering too…
14. Have an at-home-picnic
This is such a cute at home date night idea and who doesn't love picnic food? Lay out a blanket in your living room, light a few candles and lay on a delicious spread.
15. Read a romantic novel together
Taking it in turn to read a steamy story can be pretty sexy, especially as some of the stories inside can get seriously steamy. Give one of Mills and Boon's books a go. You probably won't finish it in one night either, which means you'll automatically have date night booked in for the same time the following week - result!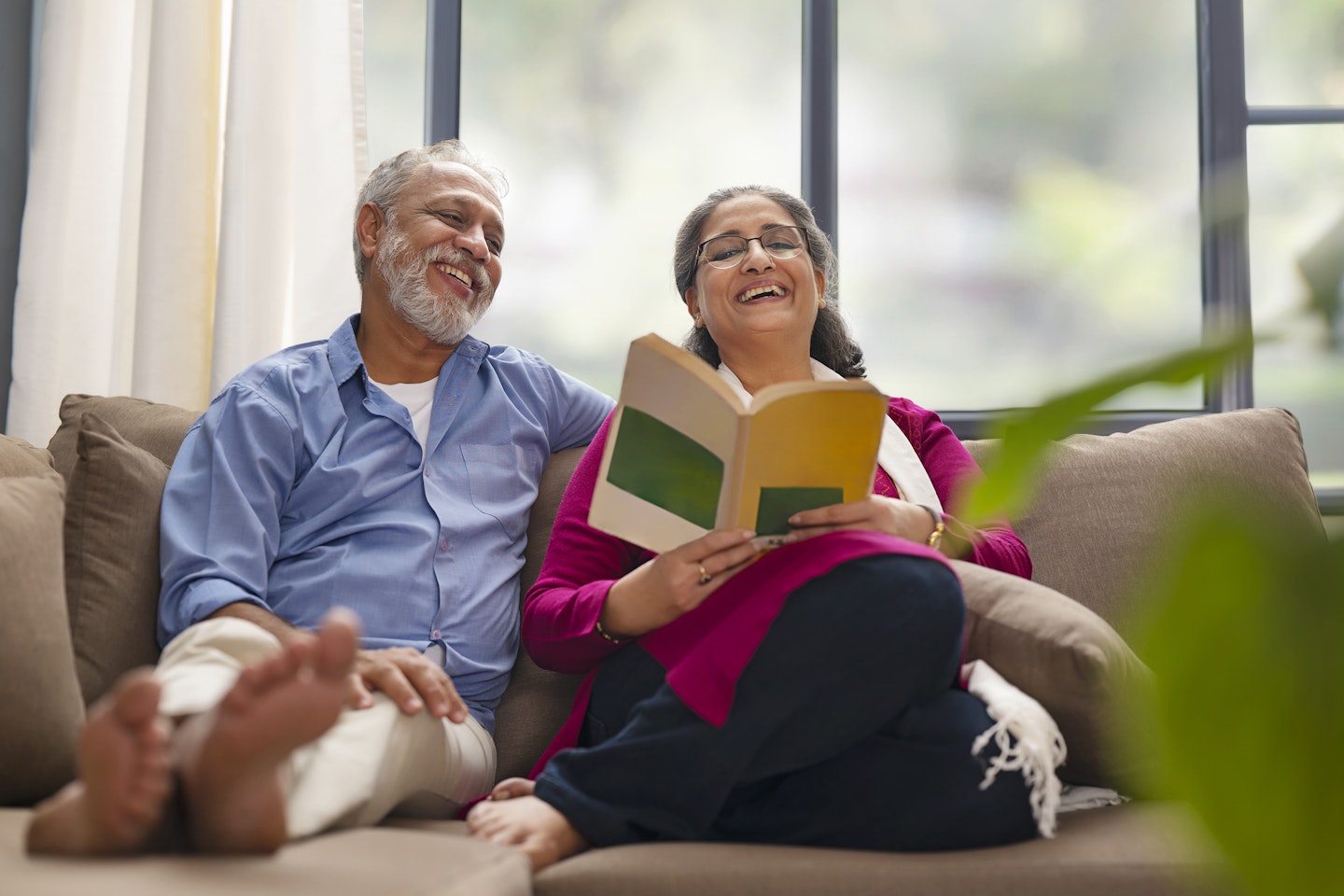 16. Indulge in an at-home spa day
An evening of pampering is always a good idea and will be a lovely surprise for your partner, especially if they've had a stressful week. Light some candles, make your own face masks, treat them to a massage, take a bath together, enjoy a cocktail (or two) and relax.
17. Bake some sweet treats
If you and your partner have a serious sweet tooths then this activity kills two birds with one stone, as it presents brilliant bonding time and you get something tasty to eat at the end. You could whip up your favourite dessert together, a cake or even give these cute walnut cookie hearts a go.
18. Stargaze
We all know that spending time in nature has lots of benefits for our health and relationships, so if you're lucky enough to have some outdoor space, have a night snuggling under the stars. Wrap up in a blanket and simply enjoy each other's company, conversation and see where the night takes you.
19. Write each other a poem
It may sound a little cheesy, but when we've been with someone for so long we can often forget to regularly tell our other half how much they mean to us. A poem is the perfect way to do this. You can make what you want of it too, you could write something that'll make them laugh or something that'll make them tear up - it's up to you. Give yourself both a time limit, then take it in turn to read your poem to each other. Remember, it doesn't matter if you're not a wordsmith, it's the thought here that counts.
20. Plan a holiday together
Holidaying together always results in lifelong memories. Spend an evening planning your next adventure together; brainstorm about where you would love to go, set a budget and the task of who can find the best deals and plan activities you'd like to do there. You'll both be excited in the process and even more so if you get something booked.
Read next