If you're looking to spend a little quality time with your other half, then a date night meal kit could just be the answer. After all, we all love food and having an evening spontaneously cooking in the kitchen is a great way to be intimate with your partner and could even help spice up your relationship.
These meal kits contain everything you need to create a delicious meal from the comfort of your own home and is a perfect at-home date night idea. They're cheaper than going out for a dinner, but also are a lot easier to do than your average weekday meal, as a lot of the hard work is already done for you with pre-prepared ingredients.
These tasty kits really grew in popularity during the coronavirus lockdowns, when restaurants got creative after being forced to close their doors for months on end, pulling together meal kits so we could all give their most popular dishes a go at home.
Luckily for us, the internet is still full of different options to get your stomach rumbling. So, whether you want to enjoy a romantic steak dinner, spend some quality time together over a hearty breakfast, or get a little messy baking a delicious dessert, we've found the best date night meal kits for romance at home.
The best date night meal kits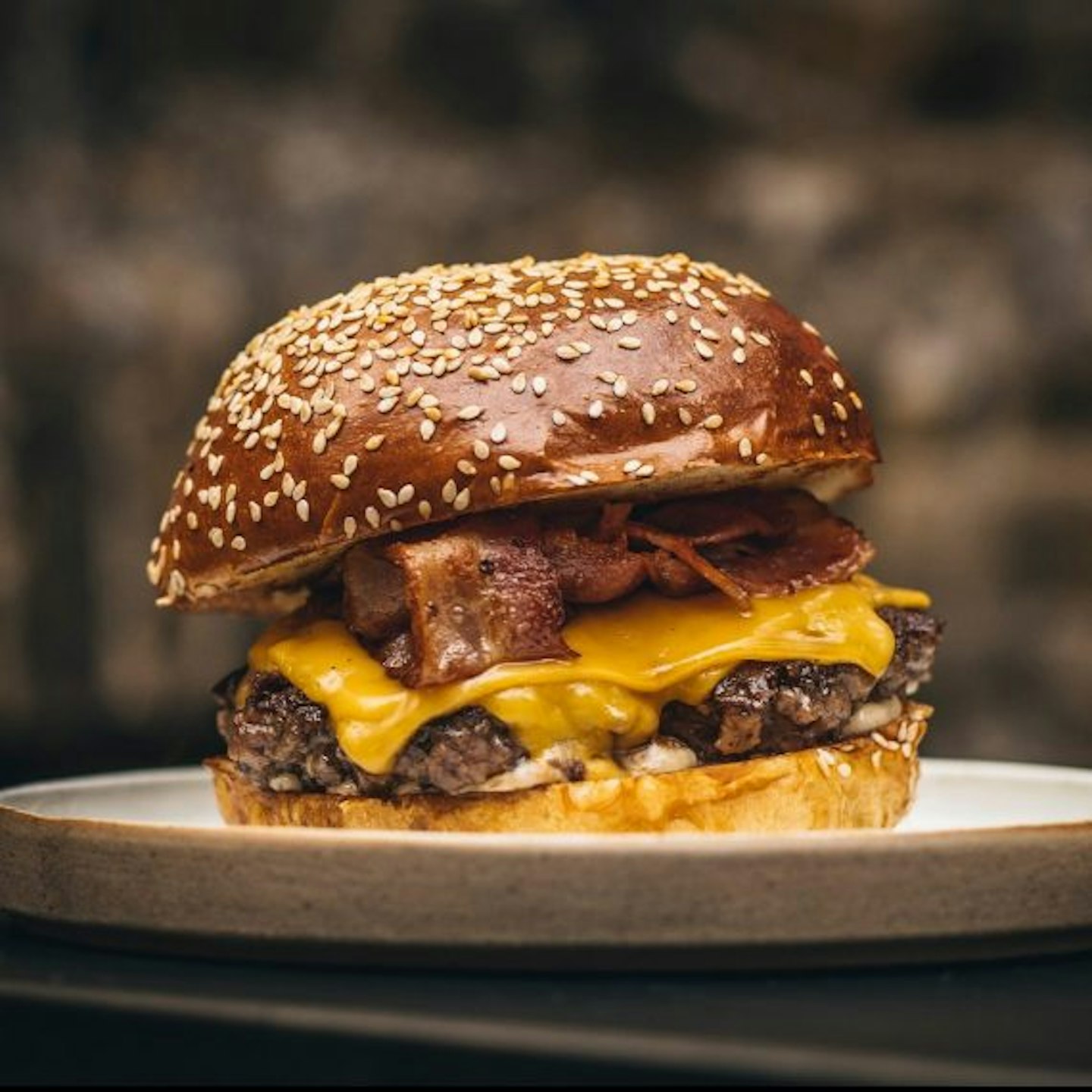 1 of 14
Bacon Butter Burger Kit
If you enjoy a good burger, this kit from Burger & Beyond is made for you. It may be messy, but it's sure to be delicious. The kit includes a 35 day aged minced beef blend, pancetta bacon and burnt butter mayo. Is your mouth watering yet? Oh, and there's the option to add on dessert too.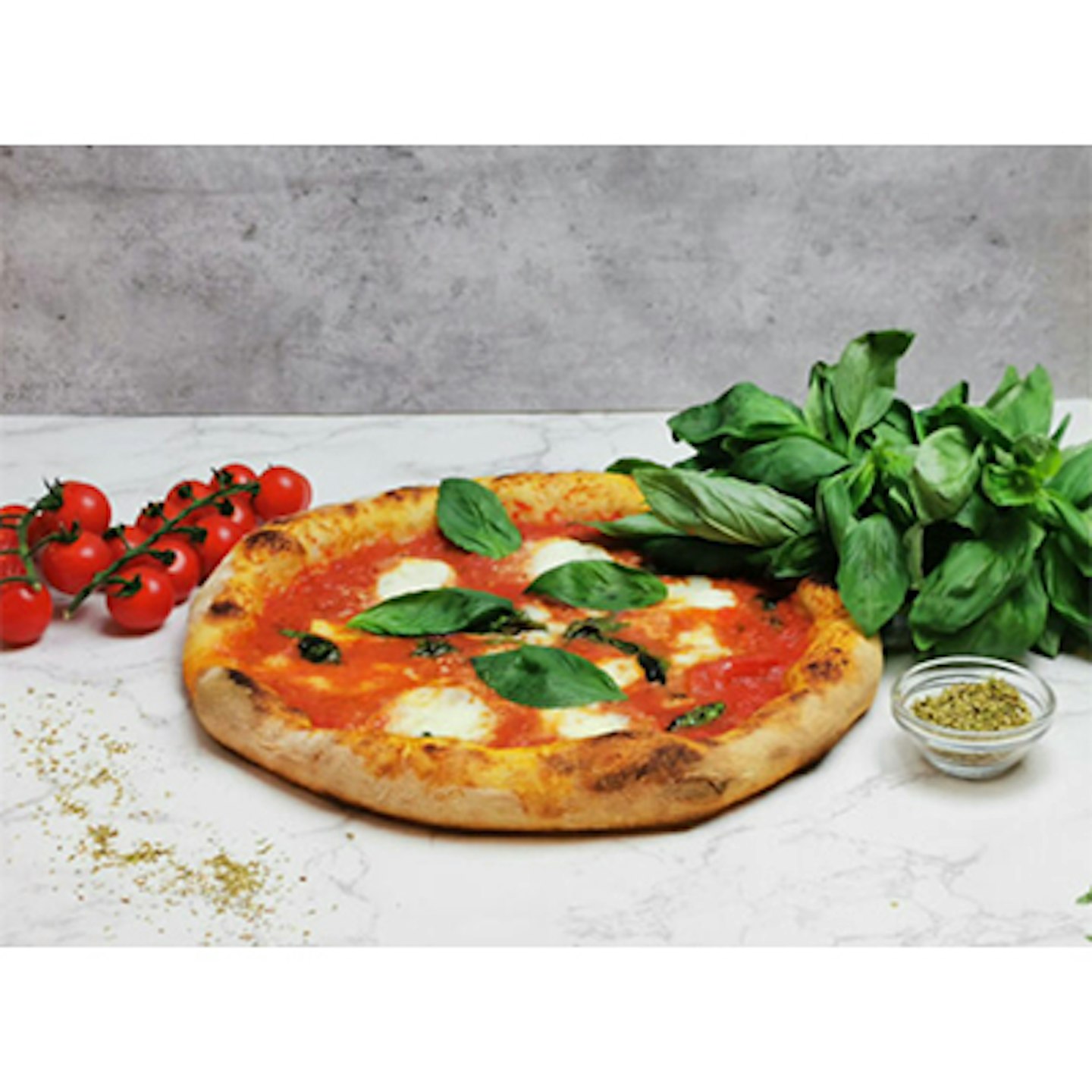 2 of 14
Pizza Kit Gift Box
Who doesn't love a pizza night? Choose from either a classic margarita, Italian meat feast, Mama's sweet and spicy, or Veggie delight, then snuggle down on the sofa and put on a good movie.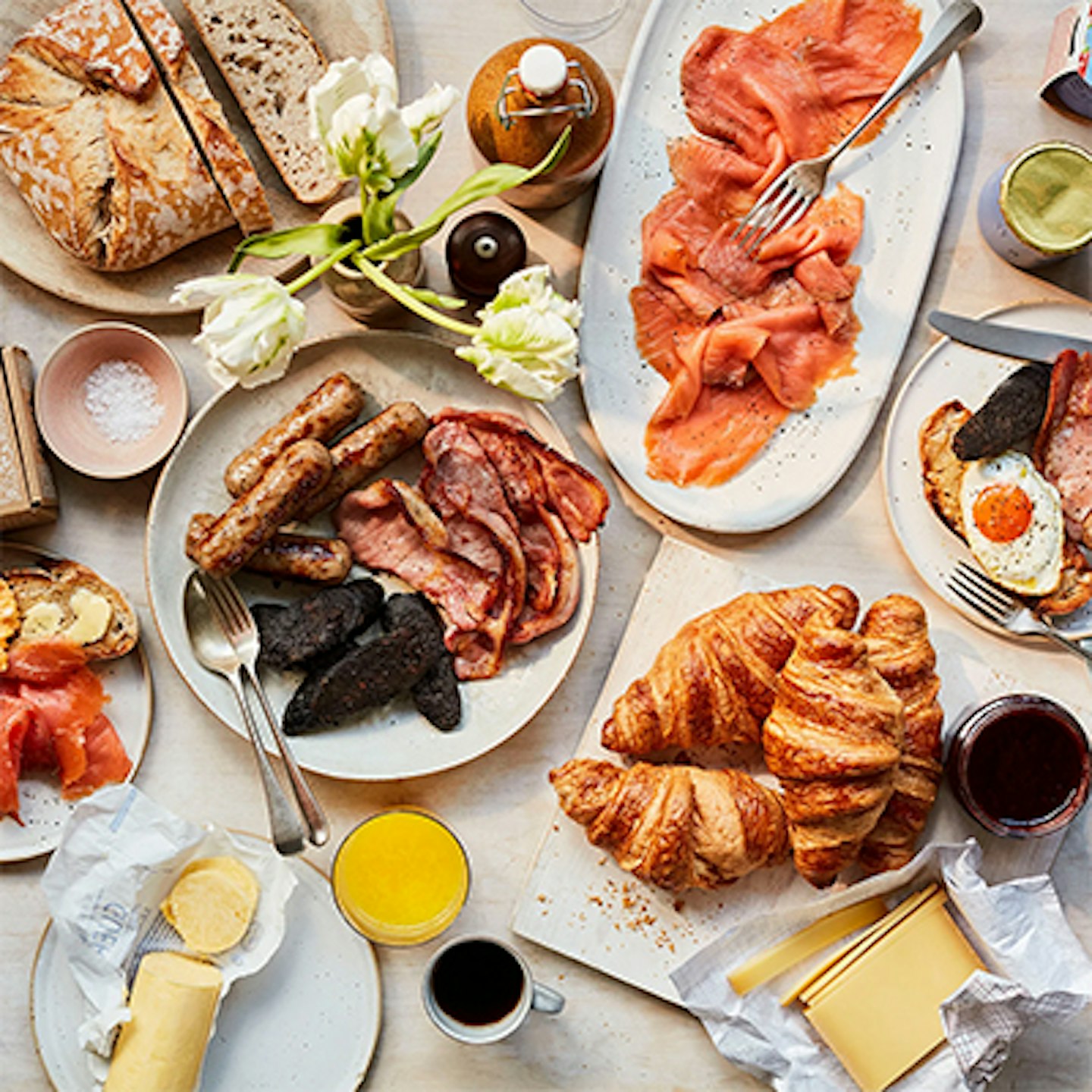 3 of 14
French Country Breakfast Box
Why not treat yourself on the weekend to some quality time together over this delicious French breakfast? It's got everything you need, from croissants, to sausages and bacon, yoghurts, cheese and much more! This box actually serves four, so you could invite over your friends too, or save the leftovers for the next day. Either way, we're sure you'll be stuffed.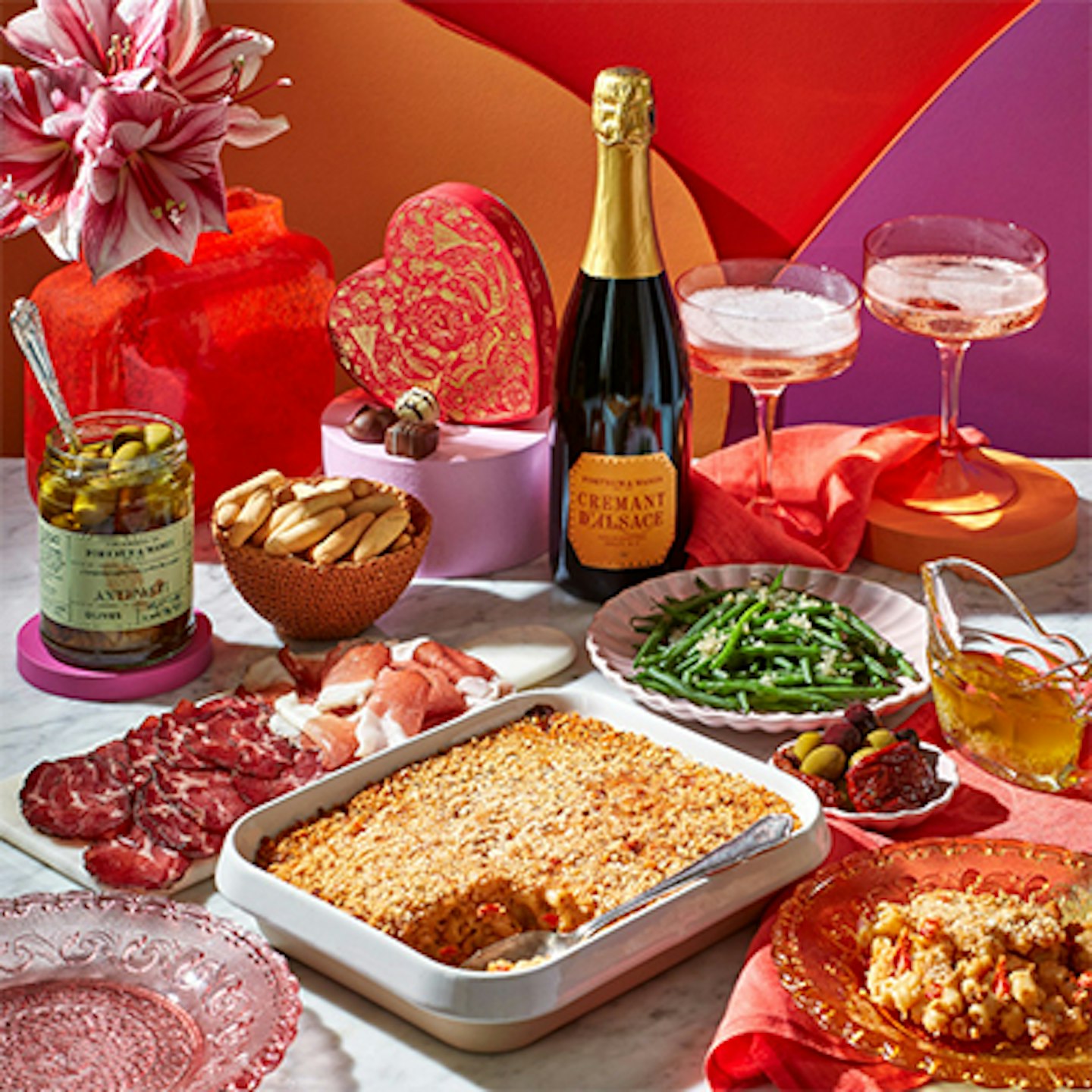 4 of 14
The Fortnum's Valentine's Day Meal
Although this is Fortnum & Mason's Valentine's Day meal kit, we couldn't not include it, because it really is fantastic. It may be a little pricey, but its a three-course meal for sure that you won't forget. Start with Tempus Smoked Coppa Ham and Tempus Spiced Loin, alongside a jar of Antipasti Olives and Picos de Pain, before tucking into Lobster Macaroni Cheese with a side of Green Beans. For dessert, you've got a box of truffles and strawberries to devour and you also get a bottle of Cremant d'Alsace too.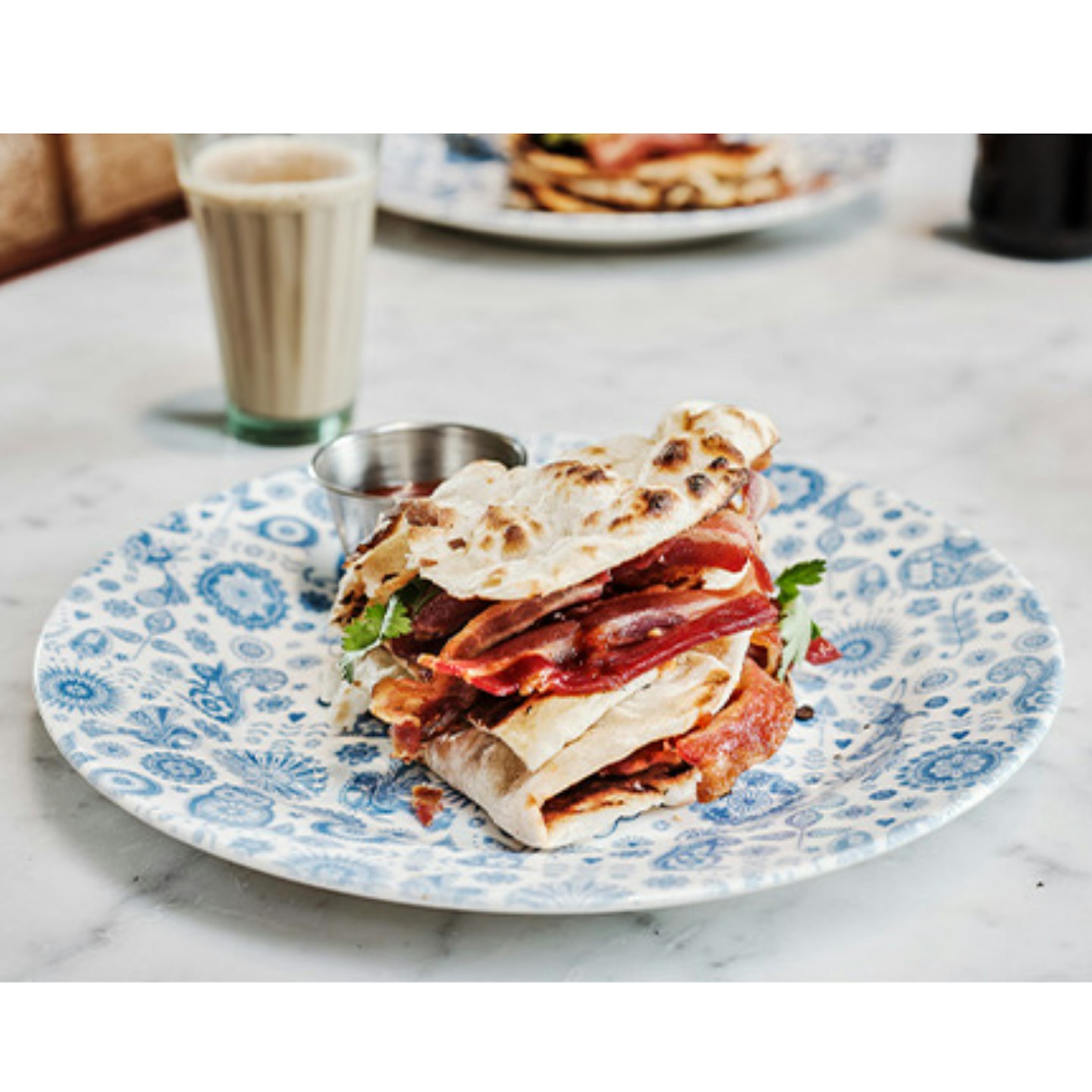 5 of 14
Dishoom Bacon Naan Roll Kit
Ditch date night in favour of date breakfast instead. A much-loved brunch dish at restaurant Dishoom, this kit contains everything required to enjoy two bacon Naan Rolls, plus an extra naan dough ball for experimentation.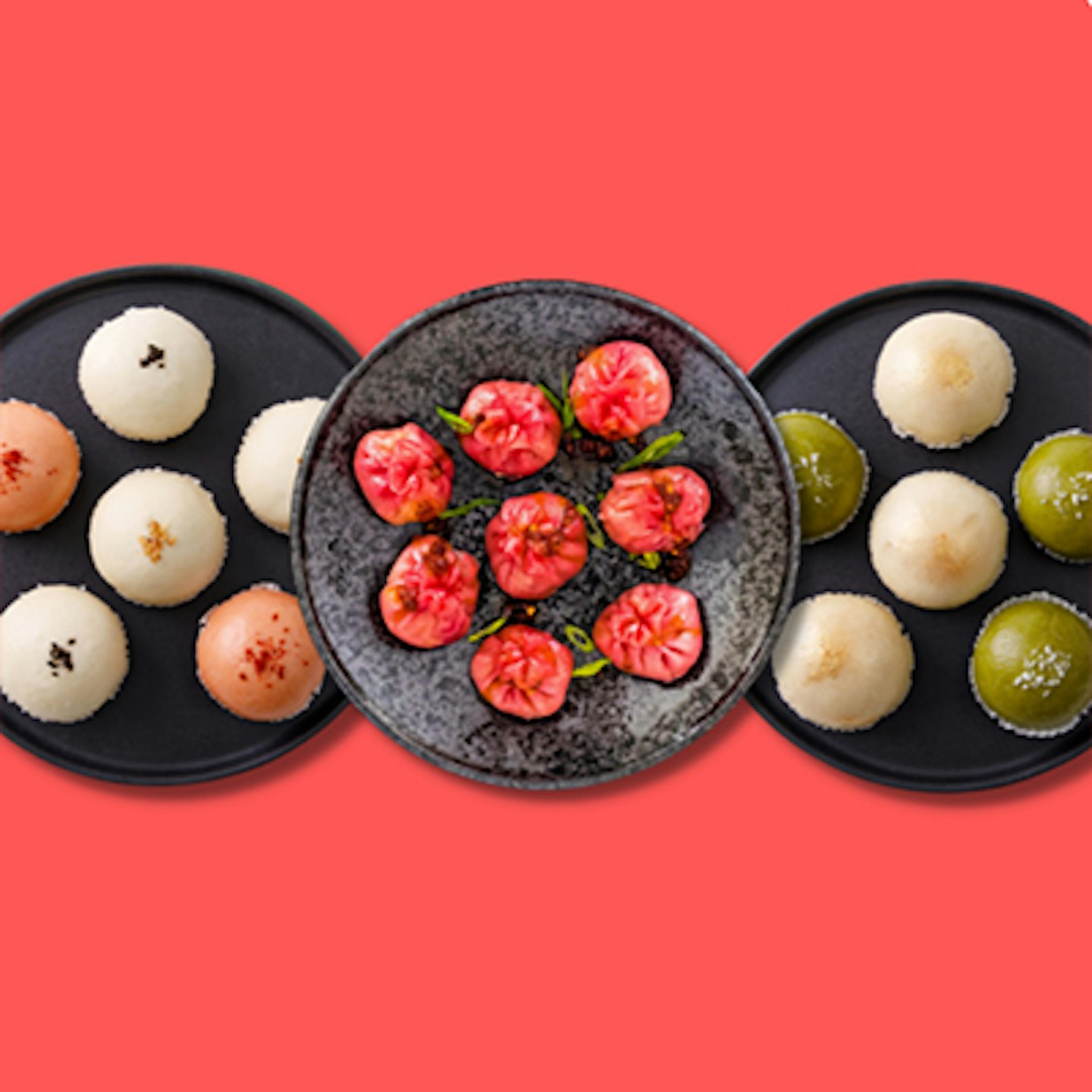 6 of 14
The Dim Sum Box For 2
A feast for two, this 100 per cent free-range meat and fish Dim Sum kit comes complete with a starter/side of dumplings and sweet bao treats for dessert. There's also a (slightly cheaper) vegetarian kitversion too.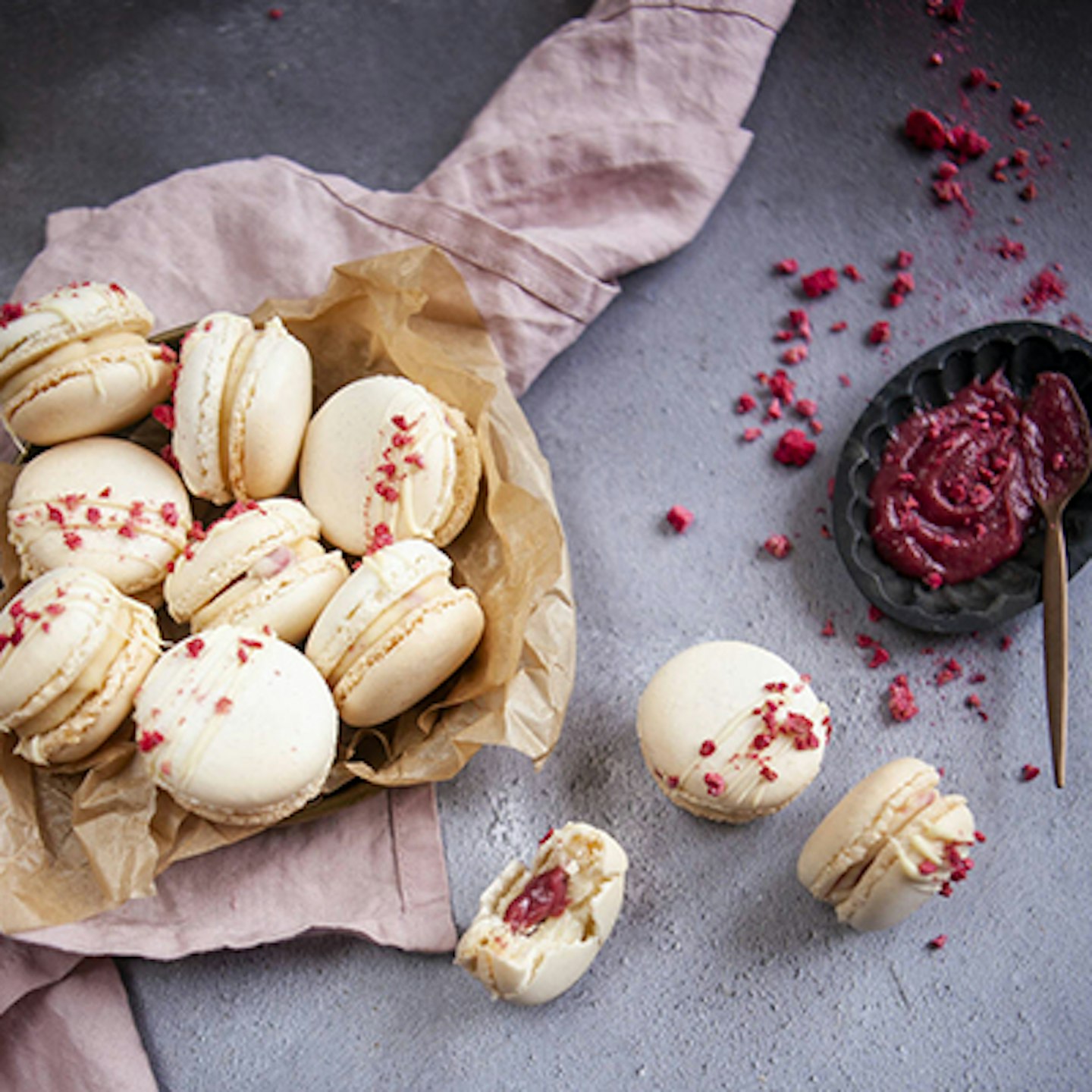 7 of 14
White Chocolate And Raspberry Macaron Baking Kit
You can't forget dessert! If you have a bit of a sweet tooth then you'll love these white chocolate and raspberry macaroons. This kit makes 12 macaroons and filling, although we doubt they'll last long...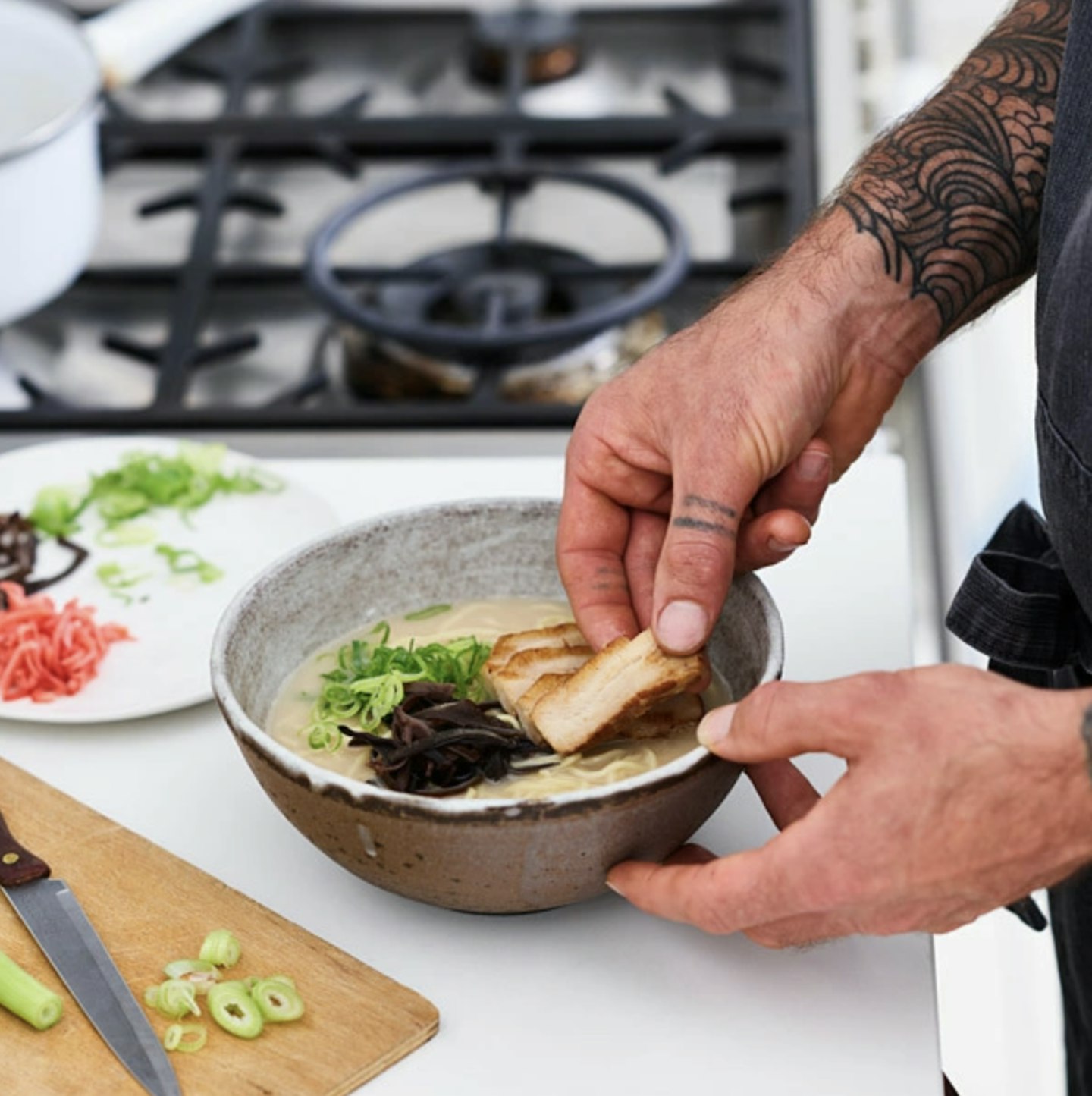 8 of 14
Shoryu DIY Kit - Piri Piri Tonkotsu Ramen
ThIs kit from Authentic Japanese restaurant Shoryu Ramen comes with everything you need to turn yourself into a ramen master and includes original hosomen noodles, 12-hour tonkotsu soup stock, all-important toppings and step by step instructions.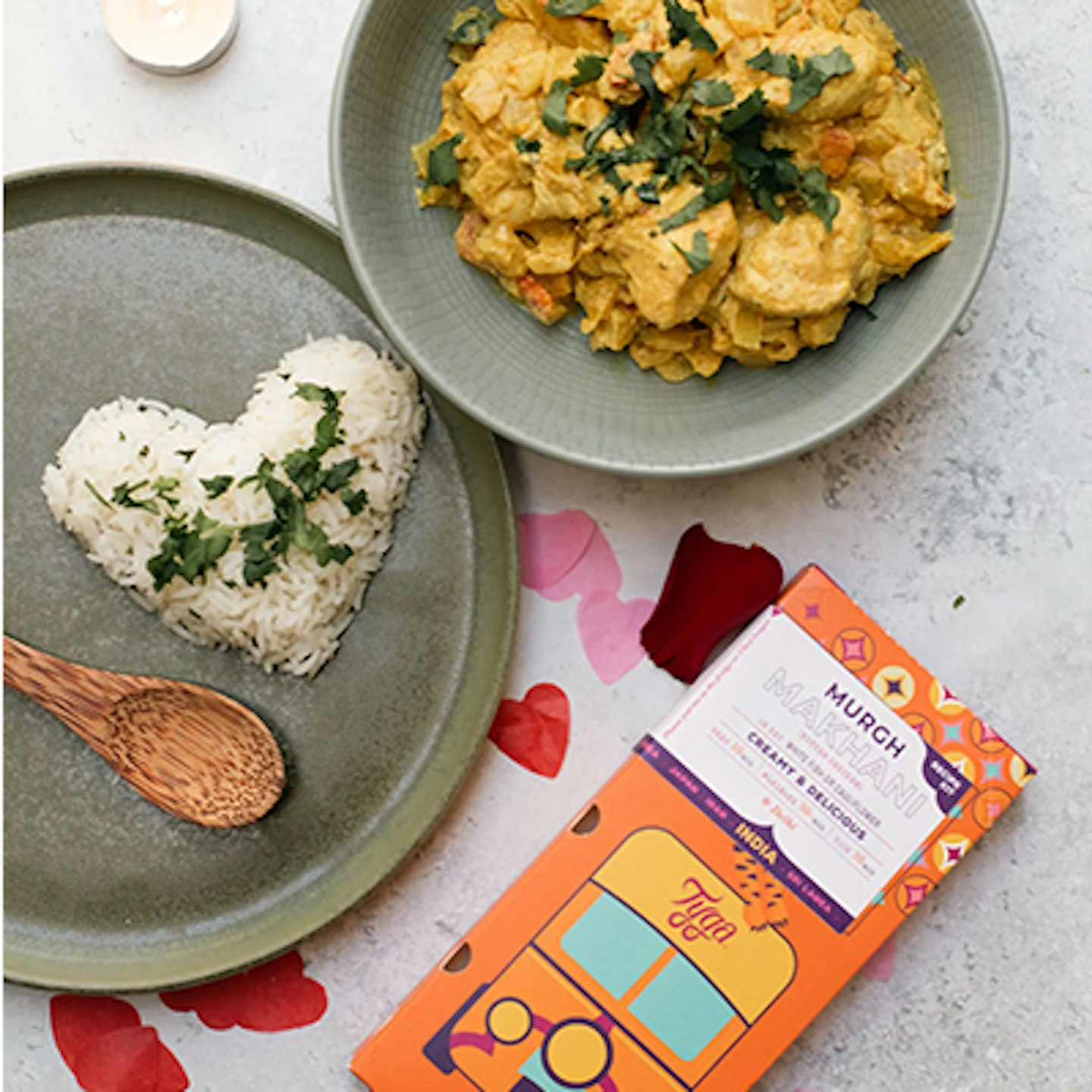 9 of 14
Tyga's Date Night in Jaipur Hamper
Inside this meal kit you'll find a tantalising selection of goodies designed to help you have an exotic date night in with plenty of Indian flair: all of the unique spice blends, pastes and herbs you'll need to whip up an authentic Indian meal-for-two, including decadent Murgh Makhani (Butter Chicken), Saag Aloo and cooling Garlic Chilli Raita. Simply add a few fresh ingredients, such as the chicken and potato, and follow the step-by-step recipe cards for a fuss-free feast.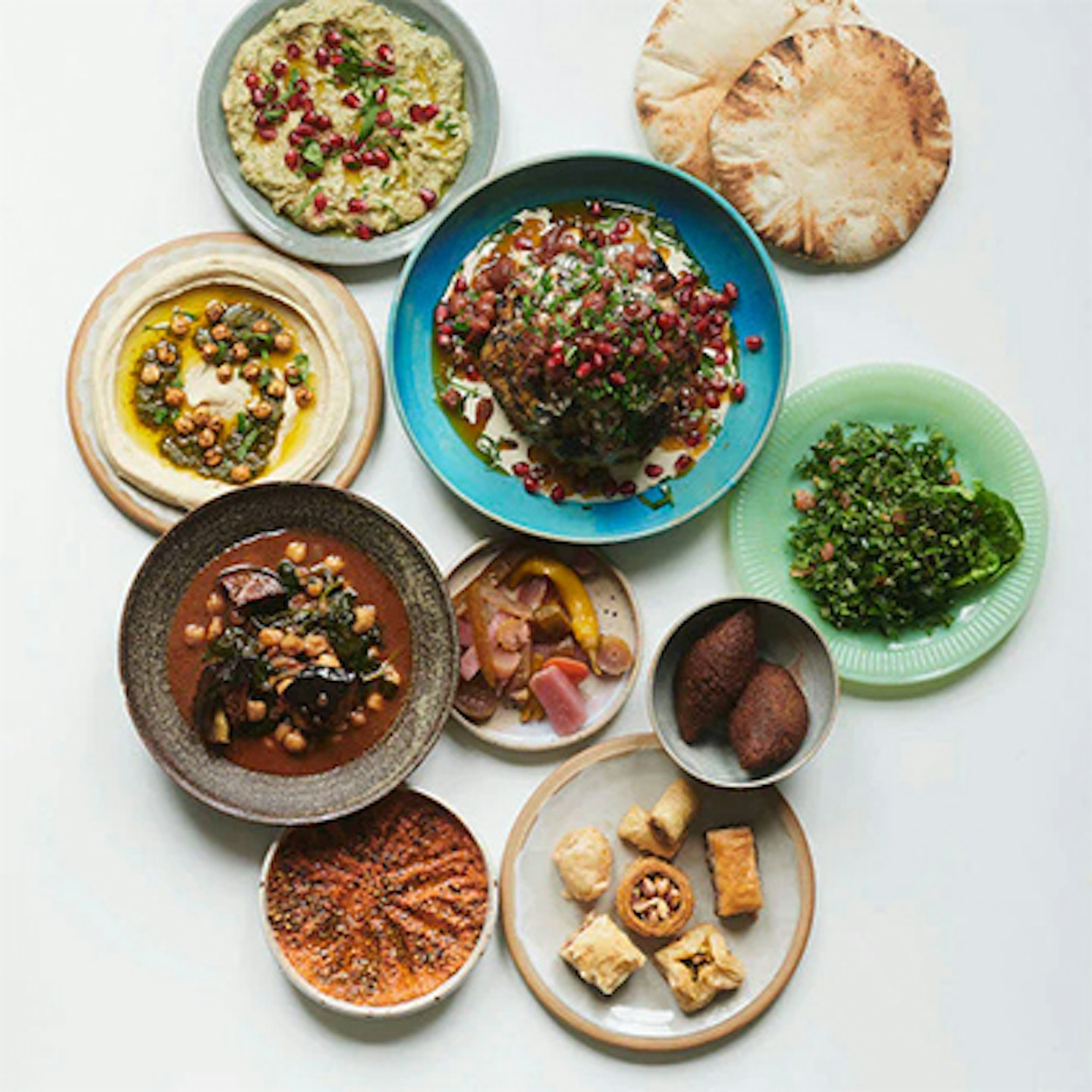 10 of 14
Vegetarian Meze Selection
This vibrant flavour-fest of seasonal vegan meze is ready-to-plate up with no prep required. Tuck into baba ghanoush, spinach kibbeh and more.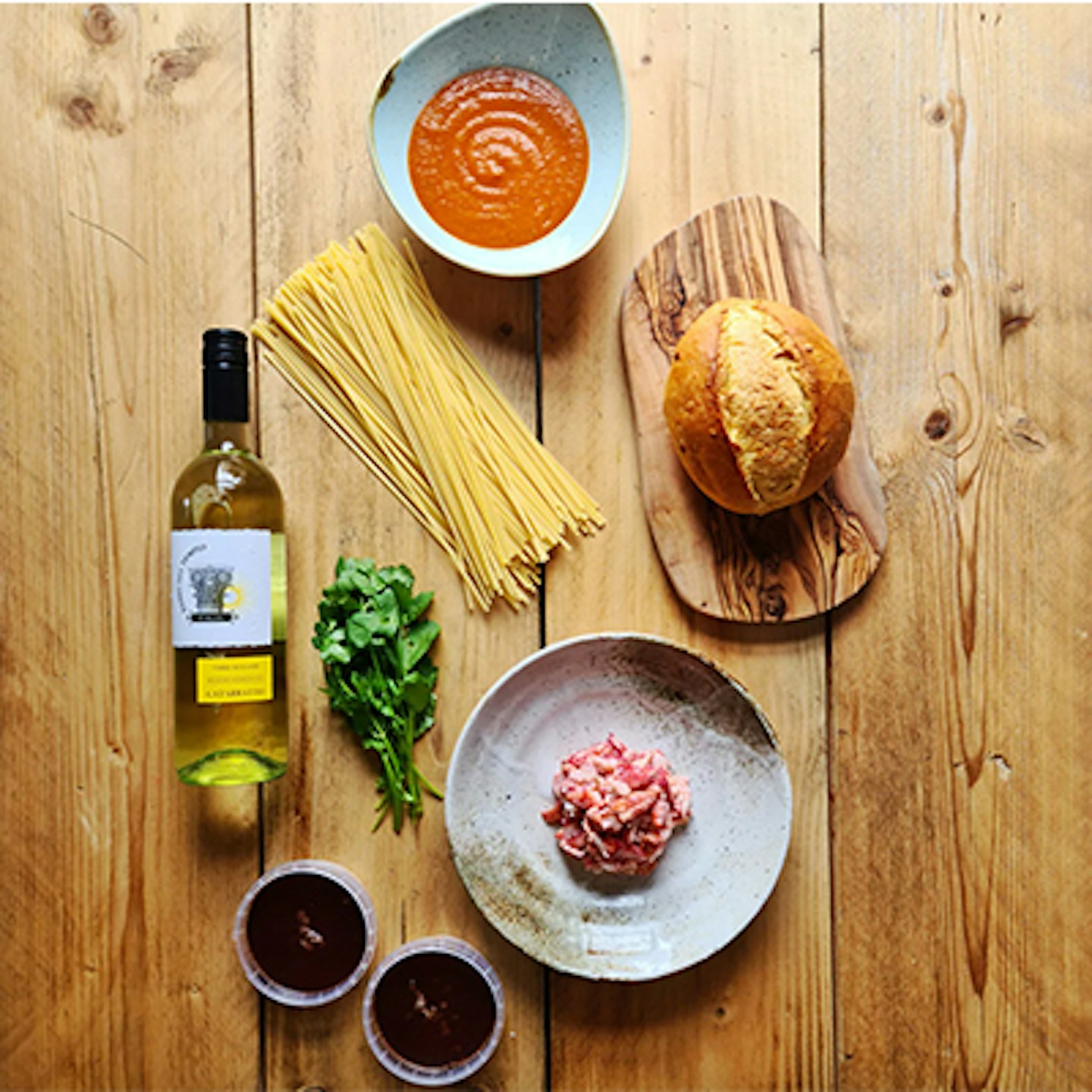 11 of 14
Crab Linguine and Wine Box
Is there anything more romantic than a glass of wine over a bowl of delicious crab linguine? We didn't think so. There's also the option to add on two tasty chocolate desserts and a fresh loaf of bread, for as little as £3.50.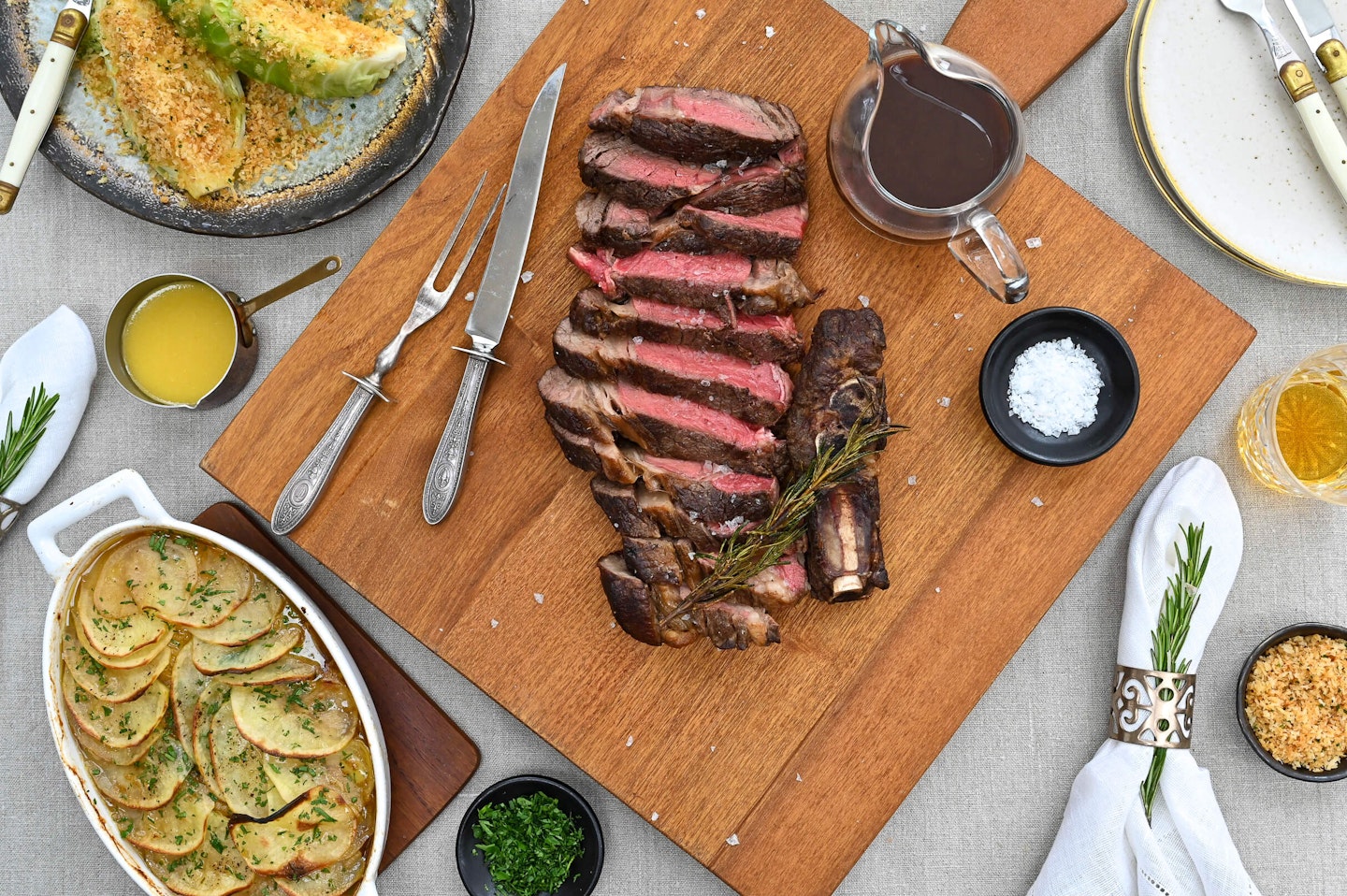 12 of 14
Gourmet Aged Ribeye Experience
This chef-curated recipe kit includes aged, succulent rib-eye steaks served with Boulangère potatoes, Hispi cabbage and the choice of two sauces: red wine jus or whisky peppercorn sauce.
Reviewed by Digital Writer Emily Gilbert: "There's no doubt about it, this is not a speedy date night meal kit and it can feel a little faffy. But in a way, preparing the different elements of it together with my husband actually made a really nice date night activity in itself. Plus, at the end of it, you're rewarded with a chef-quality meal that tastes delicious and you feel really proud of!"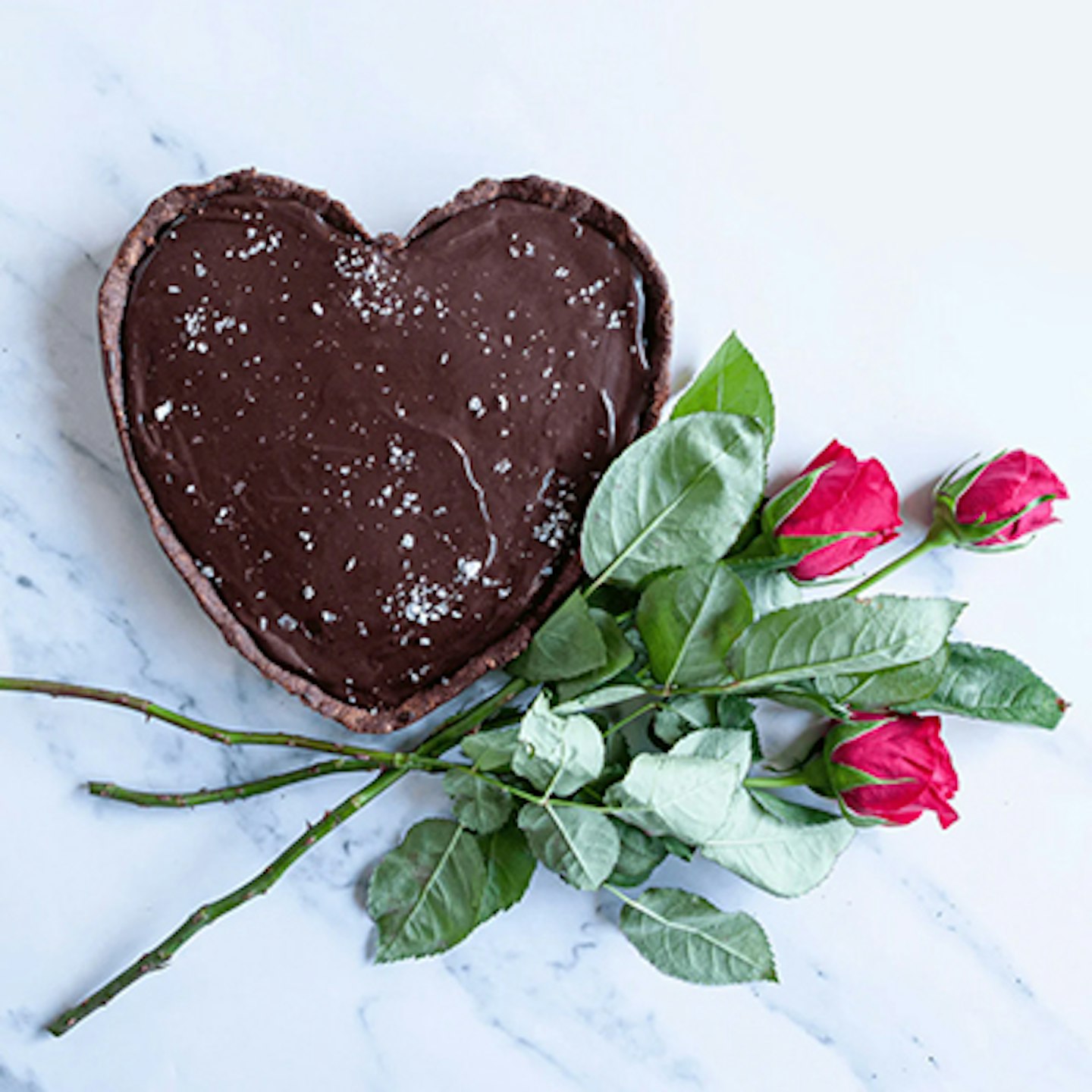 13 of 14
Salted Chocolate Tart Baking Kit
Ok, so we know this isn't a meal kit, but we couldn't not include another dessert, especially when it looks as good as this! This chocolate tart includes a hint of sea salt and is the ultimate indulgent dessert for chocolate lovers.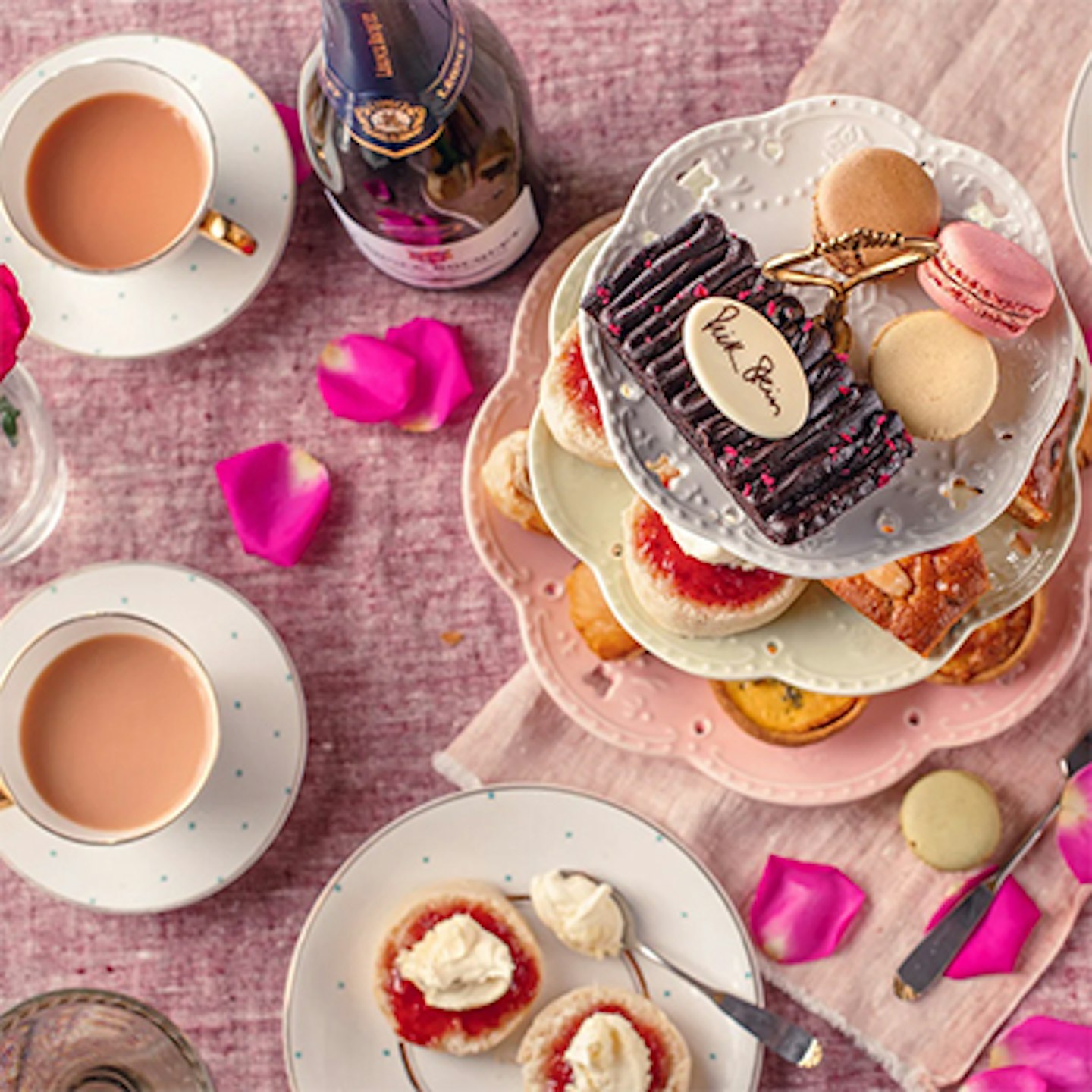 14 of 14
Stein's at Home - Valentine's Day Afternoon Tea
Maybe you don't want something sweet for your dinner instead, then this afternoon kit is perfect for you. It includes a mixture of savoury bites, including sausage rolls and salmon and broccoli quiche, as well as sweet treats, from lemon drizzle cake to your classic scone and cream.