Do you like to craft, knit or create jewellery in your free time? Have you ever thought about channeling your hobby into money by selling your unique objects on Etsy?
Etsy is an online platform where creators can sell their individual pieces to buyers who are looking to support independent businesses or looking for a unique handmade item.
If you're not sure about how to get started, simply follow our guide on how to sell on Etsy, from how to choose a name, market your products and how much it costs.
What is Etsy and how does it work?
Founded in 2005, Etsy is an online store or marketplace that connects sellers with buyers around the world. Unlike other sites such as Gumtree and eBay, Etsy is primarily used to sell handmade items, art, crafts or vintage products.
It's free to make a sellers account however it will cost £0.15 in listing fees on the marketplace and a 5% transaction fee when you sell an item.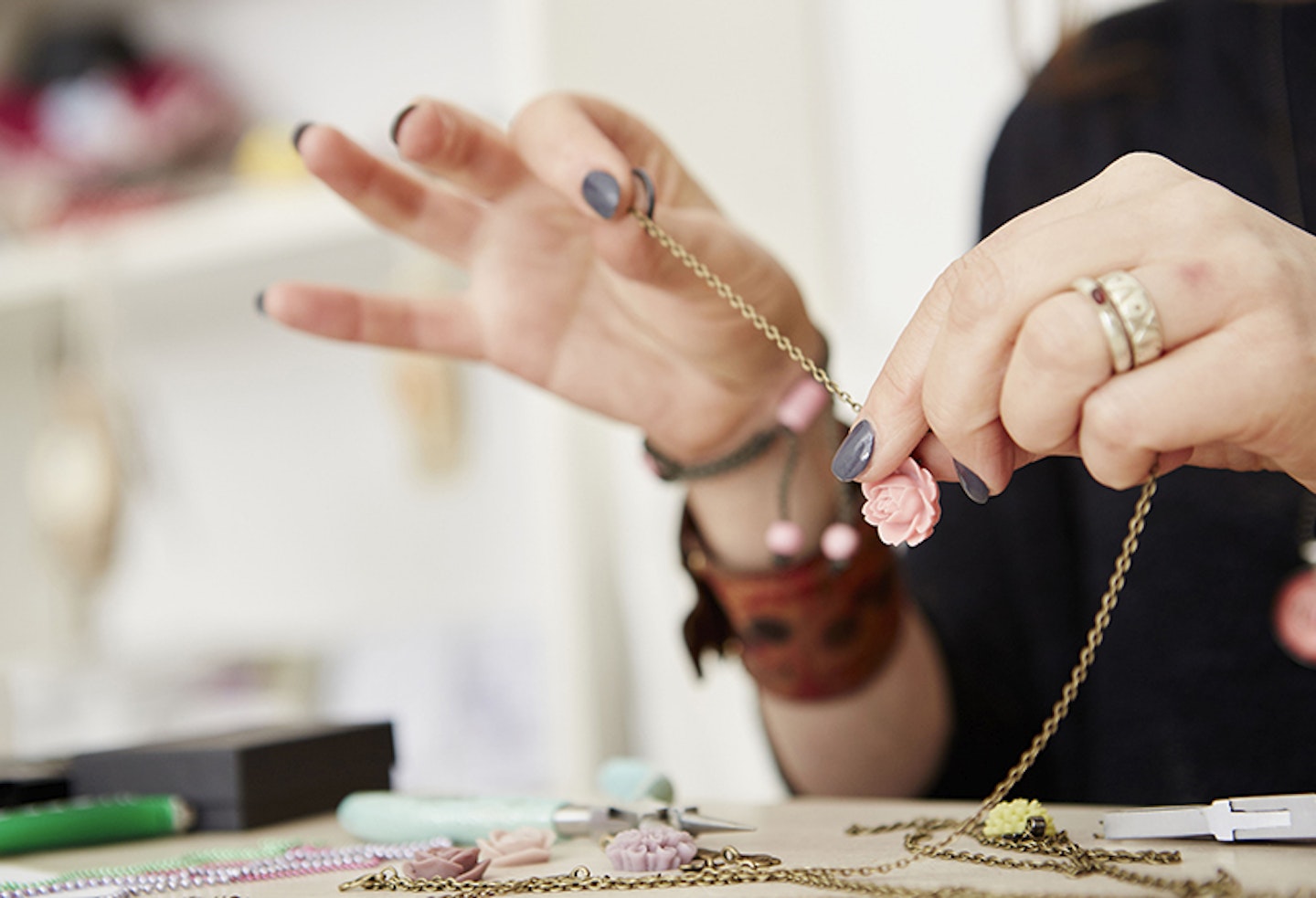 What are the different types of items sold on Etsy?
On Etsy, products are split into eight categories:
Jewellery & Accessories
Craft Supplies & Tools
Wedding & Party
Vintage
Clothing & Shoes
Home & Living
Toys & Entertainment
Art & Collectibles
Before you open your shop have a think about what types of products you want to sell and what category they would fit into.
When you list an item on Etsy, you can choose which category it goes in and which sub-category, for example certain vintage items may fit better in art and collectibles.
So before you load your products have a think about your specific niche, your product listings and how you want to be found by potential customers as you can only choose one category for each item.
Can't decide what crafts to sell? Get some inspiration here.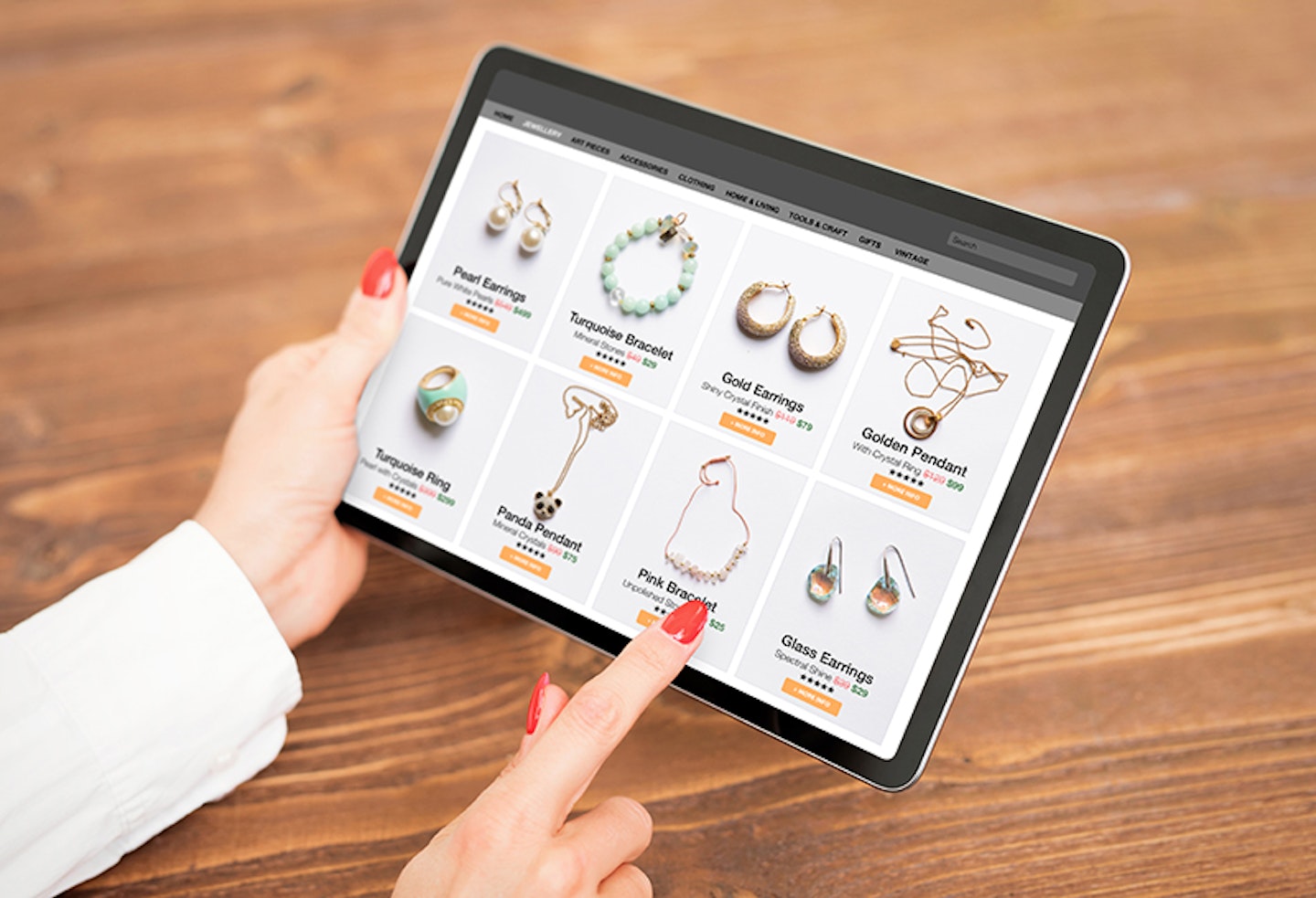 How to sell on Etsy: a beginners guide
Go to Etsy.com and click on 'sell on Etsy' in the top right hand corner and then click 'open your Etsy shop'. You may also find this by scrolling to the bottom of Etsy, as shown in the photo below.
Choose your shop preferences for your Etsy account such as country, currency and language.
Decide a name for your shop.
This is your chance to express your character and products. You can change the name as many times as you like before the shop goes live, however as soon as it does go live you can only change it once. Any changes after that will need to be sent to Etsy for review. Hit 'save and continue' when you're done.
Upload your products.
Follow these steps to upload your products:
Add photos - keep the style of photo consistent so that your shop has a clear theme and take it in good lighting. You can find more information on photo sizing here.
Add your thumbnail image - this is the first image people will see when searching on Etsy, so make sure it's your best one! Drag this image to the front of all your other images and it will become the thumbnail image.
Fill out your listing information - add a title for your product and description. You can also add tags (these are keywords people will search for when trying to find your product). Etsy allows you to add up to 13 tags, so make the most of them.
Put on your price and add variations - add how much your item will cost. If you're selling an item that you have different variations of, for example a dress that comes in different colours, you will also need to add this. Etsy have a great video explaining how to do this here.
Set your shipping price - choose how you would like to ship your items and how much it will cost. You can also include the weight of your item, processing time, size and country of origin.
Save and publishing your product - you can preview your listing before you hit publish to check out what it will look like on the website. If it looks good and you're happy, hit 'publish' and you're done.
Choose your payment method.
After you have set up your account you will be prompted to select a payment method. Your customers can either use: Etsy payments, which means you'll offer customers to pay using a debit card, credit card or any other bank cards as well as Etsy gift cards, PayPal, Apple Pay, and Android Pay. Or you can also choose to receive payment by cheques or money or PayPal.
When considering the prices of your products keep in mind this handy Etsy-seller formula: Materials + Labour + Expenses + Profit = Wholesale X 2 = Retail
Upload your billing details and make your shop go live by clicking 'open your shop'.
Fill out your profile.
You will be asked to write a shop bio, an 'about your page', photos, policies, sections, shipping and your social media profiles that are linked to your products.
This video shows a simple explanation of how you can open your first Etsy store
How much does it cost to sell on Etsy?
Etsy listings cost £0.15 to publish onto the Etsy marketplace. A listing lasts for four months or until the item is sold.
When you have sold the item there is a 5% transaction fee, or payment processing fee, on the sale price which includes the delivery price you set up.
Etsy seller tips and tricks
Your username is important. Your username can never be changed on Etsy even if you haven't opened a shop yet.
Don't list all your products at once. It is best to spread them out, that way your newest items will be higher ranked in the Esty searches and will make your items more visible to buyers.
Provide good customer service. Imagine you were the one buying the product. How would you like to be responded to? Don't leave queries unanswered for too long or they may lose interest.
Where can I get to the Etsy app?
If you have a mobile or tablet, you can also access Etsy on their app which is available on the Apple App Store and Google Play.
Popular articles to read next
[Wall art ideas to spice up your kitchen](http://Wall art ideas to spice up your kitchen)
[10 best knitting kits for beginners](http://10 best knitting kits for beginners)