Gumtree is a popular online selling website where people can sell their unwanted belongings for cash, from furniture to cars, and Christmas decorations to clothing. Similar to selling platforms like Etsy, it provides a great opportunity whether you're making and selling crafts as a hobby or looking to make thrifting your full time job.
Like with any online platform, it can take some getting used to before you start making some money which is why we've put together a useful guide about buying and selling on Gumtree including how to use Gumtree and make sure your products appeal to potential buyers.
How to sell on Gumtree for beginners
Firstly you'll need to set up your account, this is made simple by following the instructions on the Gumtree website. A few things to bear in mind are:
1 - Once you know what you want to sell, you'll need to choose which category your item best fits into. This will help people find what they're looking for and hopefully stumble across whatever you're hoping to sell.
2 - You'll also want to enter your postcode too - this allows Gumtree buyers to only see items local to them so they won't have to travel across the country to pick up your item.
3 - Next, you'll need to fill out the advert. First, fill out the title with exactly what the product is you're selling. Then add some more detail in the description box. In here you can detail exactly what condition the item is in, the size of it and any other useful information you think the buyer should be aware of.
4 - In this step, you'll also need to add any images of the item to the advertisement. Ideally, these should be clear, high-quality images where Gumtree buyers can clearly see what they're buying, and the more images, the better. You can even add YouTube videos of the product if you fancy!
5 - Lastly, on the product description, you'll need to add the price you're selling the product for. If you're not sure what price you should sell for, it's a good idea to have a look at similar items for sale on the site to give you an idea of what other sellers are selling at.
All you need to do now is post your ad and see what offers come through!
If you'd like more information about how to sell on Gumtree UK, watch the helpful video below...
Tips for successful selling on Gumtree
• Ensure your photos are high quality so they stand out from competitors selling the same things as you. You also want to make sure they are accurate so when the buyer turns up to collect the item, they know exactly what they're getting.
• Don't be afraid to list your item at a higher price. It's expected that Gumtree buyers will try to haggle you down so this gives you a good starting point to negotiate.
• Consider whether you can post the item or if there are other places the buyer can collect the item from that may be closer to them such as your place of work.
• Include all the details you can about the product such as full product name, model number and all the specifications. This will really help the potential buyer build a full picture of the product.
How much does it cost to sell on Gumtree?
It's free to post on Gumtree however there are additional charges for certain services. But don't worry, if the service you use incurs a fee, you'll be able to review and accept terms that will be clearly marked at the time of posting your ad.
If you do want to sell your goods as soon as possible, you do have the option of choosing from three paid options to increase your ad's exposure to potential buyers. The three options are urgent, featured and spotlight.
The cost of these ad packages varies depending on the category you're posting your ad in but this normally ranges from £5-£8 per ad per week.
Is there anything I can't sell on Gumtree?
While most things can be sold on Gumtree, from property to cars, there are a few things that you can't sell on Gumtree.
• Alcohol
• Counterfeit products
• Electronic surveillance equipment
• Fireworks
• Hazardous materials
• Illegal drugs
• Lottery tickets
• Pornographic material
• Tobacco products
• Used cosmetics
• Weapons
Is Gumtree safe?
Millions of people use Gumtree every day and the vast majority have a safe and successful experience. The site is committed to educating the communities who use the platform and to keep the site as safe as possible.
While Gumtree doesn't sell anything directly itself, the site is developing new ways to educate its customers on best practices for safety, payments and personal information, with extensive online tips and information.
More tips on how to spot Gumtree scams and keep yourself safe while shopping or selling online.
The Gumtree app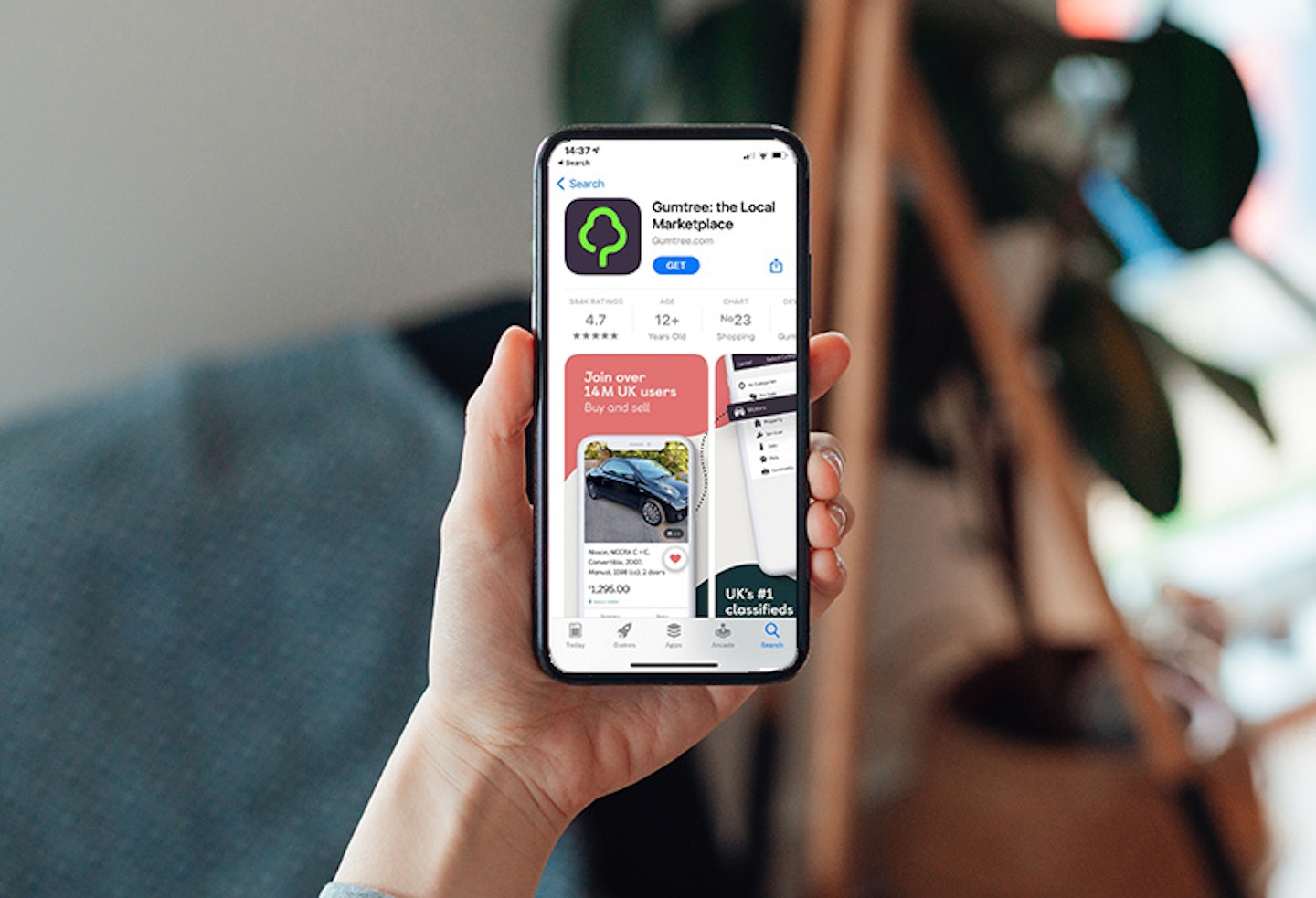 If you have a mobile or tablet, you can also access Gumtree via their app which is available on iTunes and Google Play.