Thermal blankets have long been recognised as an essential for outdoor enthusiasts, emergency responders, and anyone braving the cold - indoors or out. Whether it's winter and you're heading outdoors with your fire pit, or you're going out for a summer evening stroll, and the temperature is dropping, having some hand warmers and a thermal blanket to hand can be extremely useful.
Unlike a standard blanket, thermal blankets are lightweight and compact and are often made of heat-reflective, thin plastic sheeting, which helps reduce body heat loss. You've most likely seen them used by people working in the emergency services, but if you're someone who regularly spends time outdoors or on the road, then a thermal blanket is a pretty handy thing to have on hand. Most of them are very portable, too and fold up small enough to fit inside the smallest of rucksacks or even your pocket.
Thermal blankets are mostly used for outdoor use, but there are also blankets made to keep you warm at home too. Although electric blankets have become a staple for those who want warmth without the bulk. These blankets come equipped with heating elements that can be adjusted to your desired temperature, ensuring a cosy sleep environment during colder nights. Also, weighted blankets offer a unique sensation of being hugged or swaddled, keeping you cosy and warm.
Best weighted blankets at a glance
• Best fleece thermal blanket: Milestone Camping 24680 Thermal Polar Fleece Blanket - View now on Amazon UK
• Best thermal sleeping bag: EEEKit Emergency Sleeping Bag - View now on Amazon UK
• Best cotton thermal blanket: The Towel Shop Cotton Thermal Blankets - View on the Towel Shop
On this list, we have featured fleece, cotton and foil thermal blankets so you can make a choice that best suits your needs, ensuring comfort, warmth, and peace of mind during those chilly walks or cold nights at home.
Best thermal blanket
Best fleece thermal blanket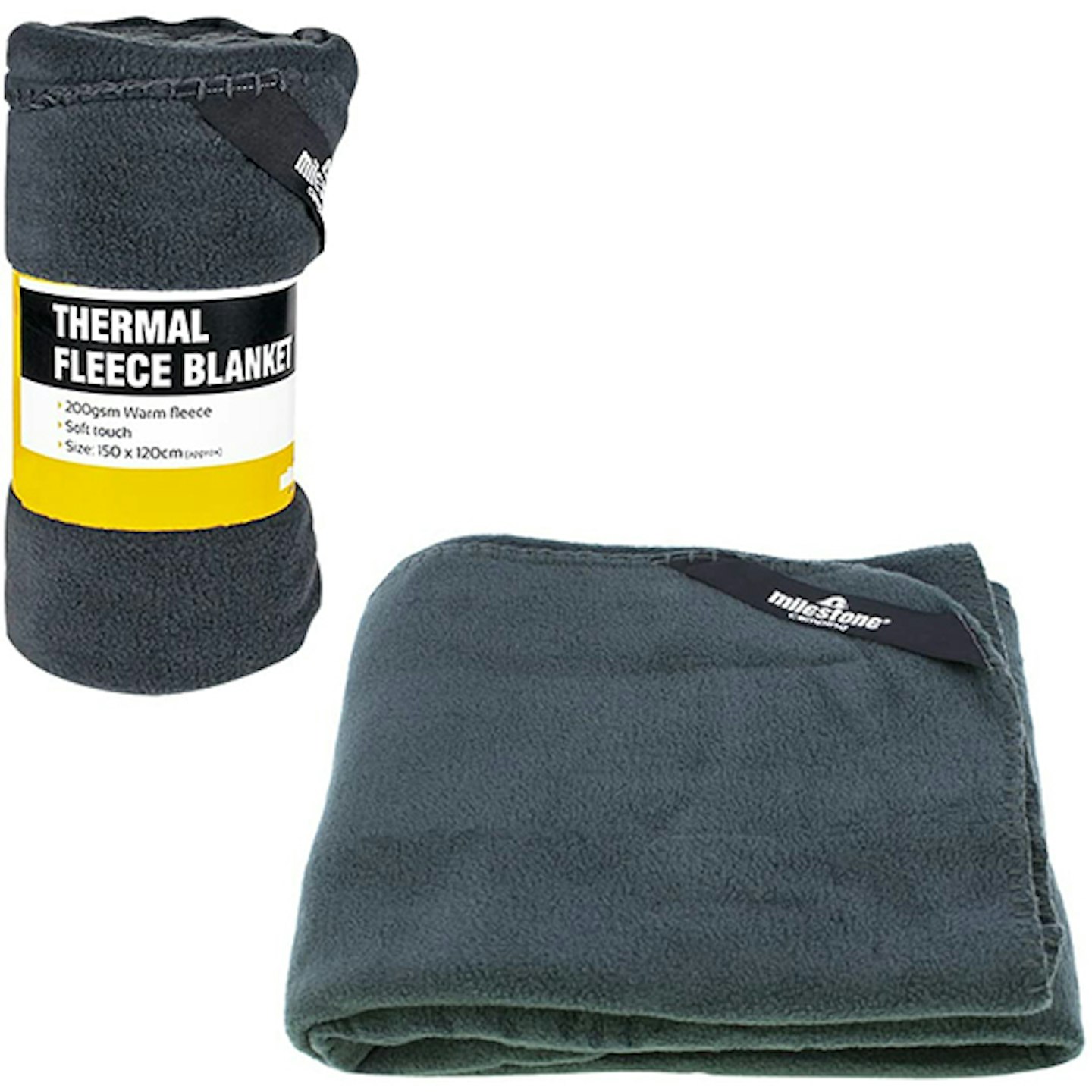 Amazon
Description
If you fancy something a little snugglier, then opt for this thermal fleece blanket instead. The
Pros
A thermal fleece blanket
Contains air pockets to trap body heat
Plush 200gsm fleece material
Compact travel essential
Cons
Not large enough for some
Best thermal sleeping bag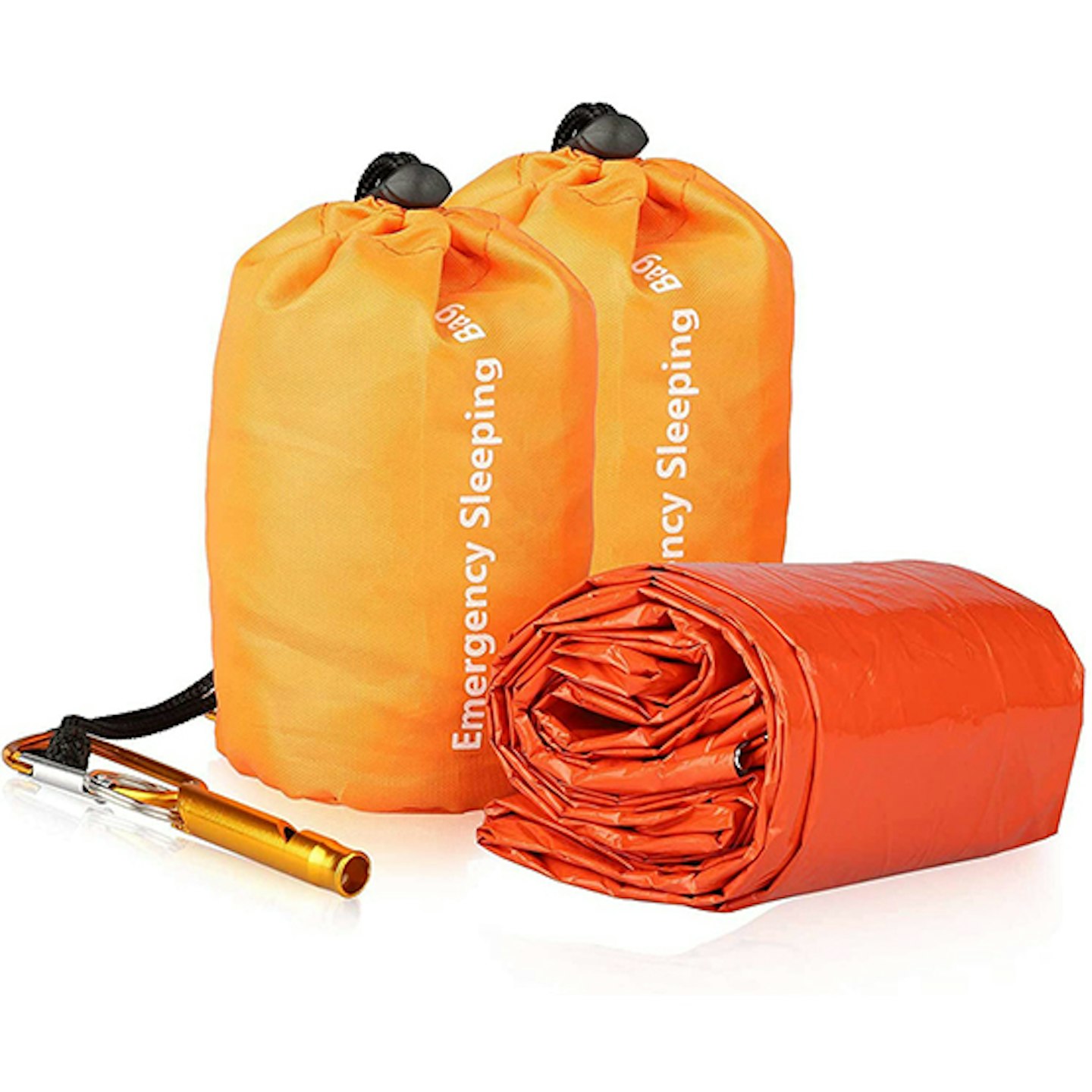 Amazon
Description
As well as coming in a handy little drawstring bag, this thermal blanket also comes with a whistle
Pros
The sleeping bag comes with a handy drawstring bag
Doubles as a blanket
Includes a whistle for emergencies.
Extremely lightweight
Best thermal blanket for emergencies
Description
These pocket-sized thermals may not be the prettiest, but they're great for if you are out and
Pros
Heavy-duty puncture and tear-resistant aluminized PE material
Pocket-sized thermals
Dual-sided
Pack of four
Cons
Single blanket
More for emergencies
Best cotton thermal blanket
Description
Experience year-round comfort with our 100% cotton thermal blanket. Its unique weave offers warmth
Pros
100 per cent cotton
Three colours
Machine Washable
Best foil thermal blanket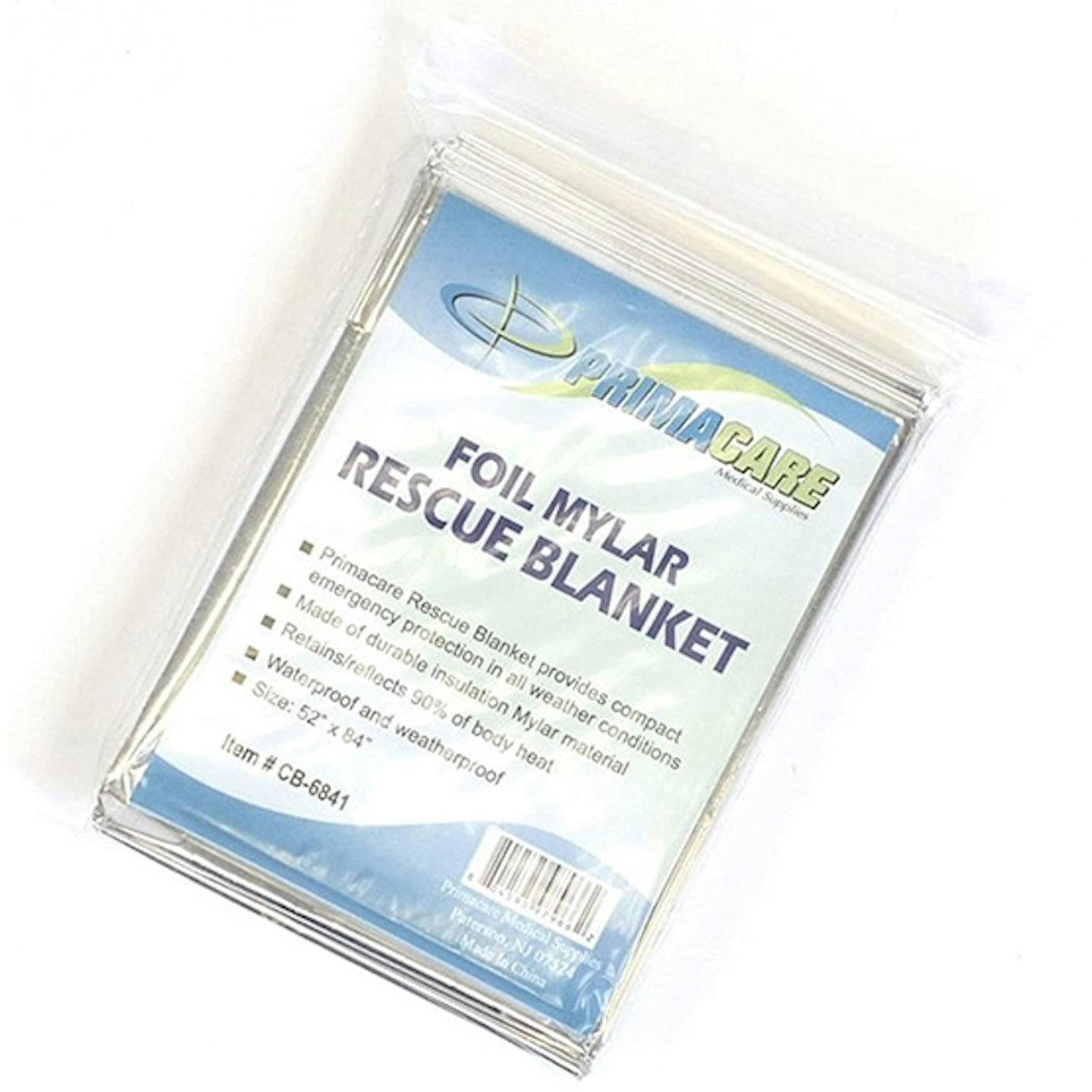 Amazon
Description
Made of durable insulated Mylar material, this blanket is perfect for any emergencies or loss of
Pros
Made of durable insulated Mylar material

Reusable

Waterproof and windproof
Cons
Mainly used for emergencies
Best fluffy thermal blanket
Description
If you love Heat Holders' socks then you will love this thermal oversized blanket. Crafted from a
Pros
Super soft
Super warm and cosy
Large size
Five colours
Best fleece blanket
Description
Ok, so technically, it's not a thermal blanket but we could not include this fleece blanket from
Pros
A fleece blanket from Trespass
Thermal blankets
Comes with a bonus 120 dB whistle
Cons
Not strictly a thermal blanket
FAQs: Best thermal blanket
What is a thermal blanket?
A thermal blanket is a special type of blanket designed to retain heat and prevent body heat loss. It's often made of heat-reflective materials, such as thin plastic sheeting, to provide warmth in cold conditions.
How do thermal blankets work?
Just like thermal socks, thermal blankets work by reflecting back the body's own heat, preventing it from escaping. The heat-reflective material acts as a barrier, trapping warmth and keeping the user warm.
Are thermal blankets the same as emergency blankets?
Yes, thermal blankets are often referred to as emergency blankets, especially when used in survival or emergency situations. They are commonly used by emergency responders and are included in many first-aid kits.
Can I use a thermal blanket as a regular blanket at home?
While thermal blankets are primarily designed for outdoor use or emergencies, they can be used at home, especially in situations where extra warmth is needed. However, they might not provide the same comfort as traditional blankets depending on what type of thermal blanket you have.
Ellen Kinsey is a senior health and wellness product writer for Yours, specialising in natural health and beauty. She lives and breathes all things food, travel and wellness.