Whether you are looking for the best womens thermal socks for hill walking or braving a winter's day - we are here to help you find the right pair for your needs. As much as we love a good hand warmer to heat us up there's nothing worse than having cold feet because when your feet are cold, the rest of your body usually is too. A simple solution to keeping your feet nice and toasty is to opt for a pair of women's thermal socks.
Thermal socks are essential for your colder-weather wardrobe. They can be worn with anything from walking trainers to wellies. They're made from thicker material than your normal cotton socks too. Usually made from wool or wool-blend fabrics, they cushion the feet and maintain breathability without letting heat escape.
They're great for a range of activities and come in lots of different styles too. From long to short and even with little grips on the bottom, stopping you from slipping on flooring at home. Then when you get back, you can put your feet up and warm up with some heated electric foot warmers.
Best womens thermal socks at a glance:
• Best overall thermal socks: ElifeAcc 5 Pairs Thermal Women Socks – View on Amazon UK
• Best walking socks: Ladies Pink Wool Coolmax Walking Socks – View on Amazon UK
• Best value: MOSOTECH 5 Pairs Ladies Thermal Socks – View on Amazon UK
Thermal socks are a great way to keep your feet warm while out and about on a chilly day. Check out our pick of the best women's thermal socks that cover everything you need, from winter sports to walking and lounging around the house paired with an electric blanket. So let's get into it, here are the best womens thermal socks for your every need.
Best womens thermal socks
Best overall thermal socks
Description
If you're someone who loves to have fun with their socks, these thermal gems are the ones for you.
Pros
Cute après ski style print
Available in a range of different colours/prints
Five pairs of socks in a pack
Fluffy wool lining
Best walking socks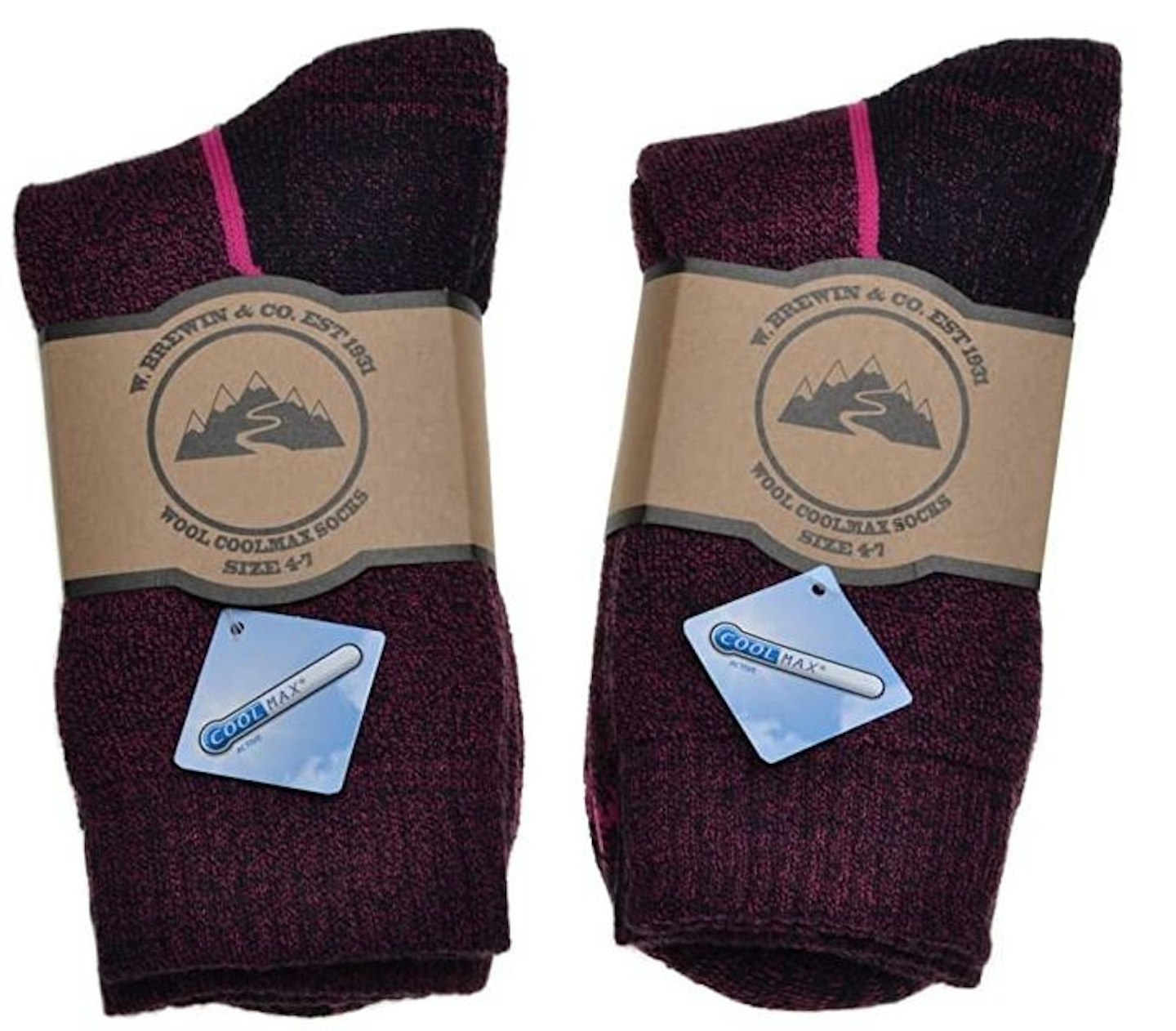 Amazon
Description
While this material combo isn't quite as insulating as those with a higher wool count, it'll keep
Pros
Ideal for walking, hiking, or wearing with boots
Ankle support and arch support sections
Cons
Only available in one colour
Best sleeping socks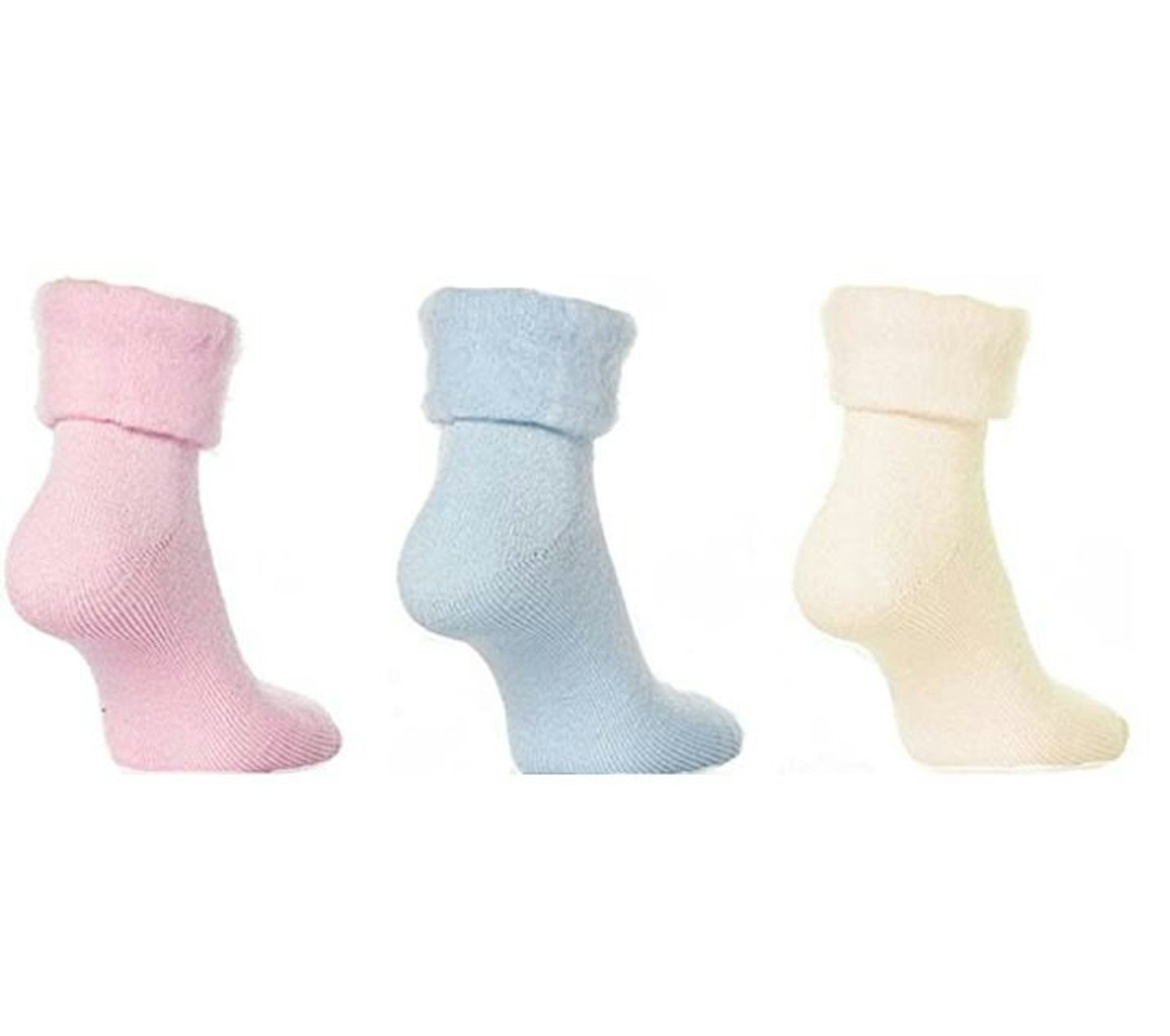 Amazon
Description
Sleep in bliss with these super soft, fleecy-lined bed socks. Never again will your cold feet keep
Pros
Good alternative to putting the heating on at night
Come in three pastel colours
Wash well
Cons
Not really suitable for wearing outdoors
Best Value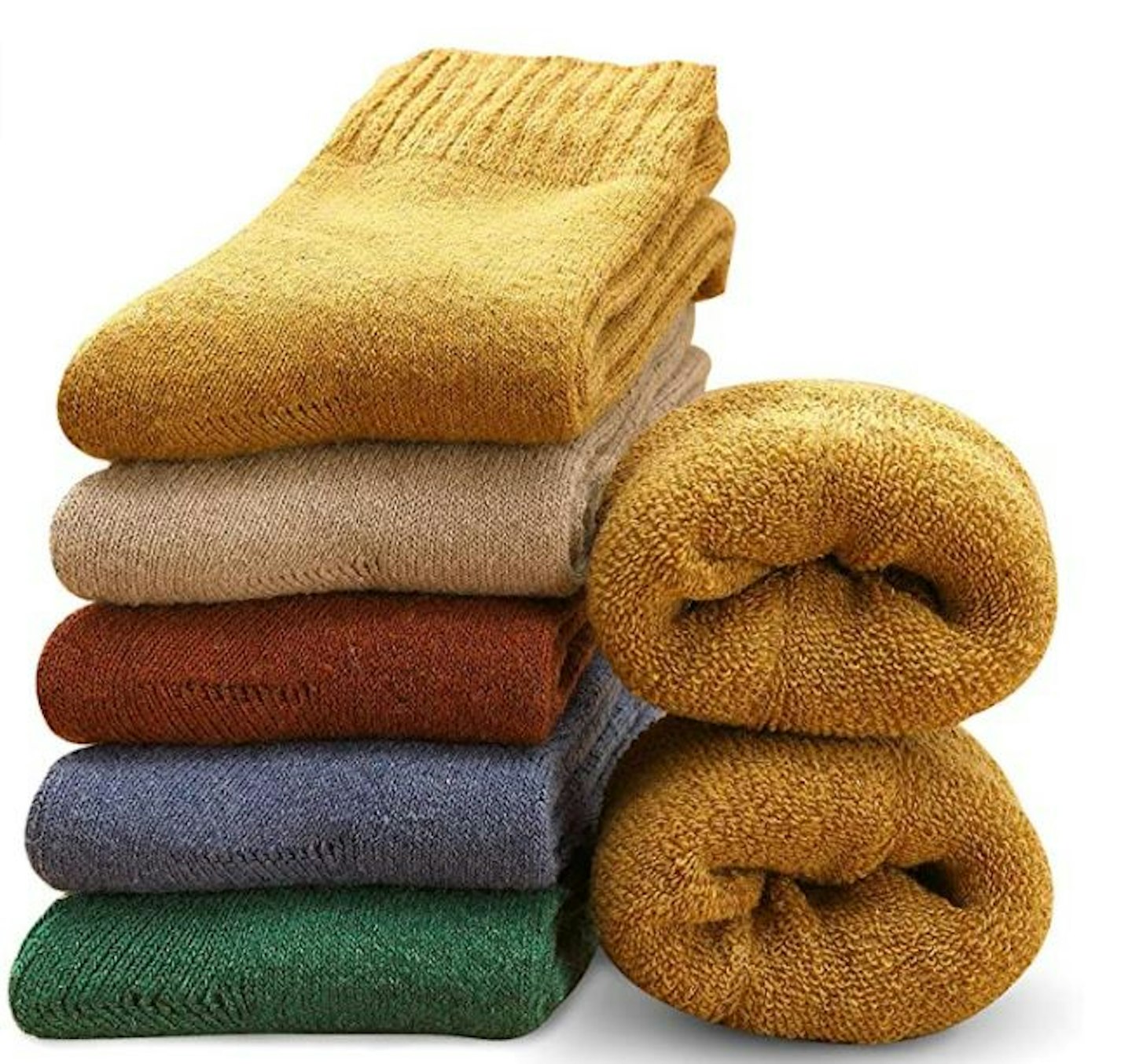 Amazon
Description
These socks provide great value, with five thick, warm, and breathable socks available at a low
Pros
Great value for money with five in a pack
Come in five different colours
Elastic around the top isn't too tight
Perfect for outdoor activities
Cons
A little slippy on non-carpet floors
Best extra long
Description
The name Heat Holders says it all! These specially developed thermal yarn socks will keep your
Pros
Great for keeping the heating off for longer
Made from heavy bulk yarn for extreme thermal qualities
Extra long to keep legs toasty too
Cons
Length may make them difficult to wear underneath certain types of clothing
Best everyday socks
Description
Described as sumptuously soft, these socks will feel luxurious on your feet. Not only will you
Pros
Cute twisted cable design
Comes in three colours
Great for indoor and everyday outdoor wear
Cons
Not as thick as other thermal sock competitors
Best ankle socks
Description
Another great option for wearing with trainers. These thermal ankle socks are cushioned and
Pros
Lightweight but extremely warm
Comes in a pack of three
Have a non-binding top so won't leave marks around your ankles
Best womens thermal socks FAQs
Do thermal socks really keep your feet warm?
Wondering if thermal socks really keep your feet warm? They're literally designed to help your body retain heat in freezing temperatures so they're the best for the job at hand. Thermal socks are thicker and sweat-wicking so they'll keep your feet warmer than traditional cotton socks. Commonly made with polyester, nylon, acrylic or wool, these materials will provide warmth and absorb moisture to stop your feet from feeling damp.
Alternative cold feet remedies
Keep moving to get your blood circulating around to your extremities. Even just a gentle walk or jog on the spot should help.
Raise your feet. As hot air rises, elevating your feet on a stool while you're sitting down can help keep them out of the coldest part of the room.
Make sure to wear waterproof shoes when out and about to prevent your feet from getting chilly from the damp.
If one pair of socks just aren't doing the trick, try multiple!
Try using foot warmers to apply heat directly to your feet. The insole warmers are designed to be worn in your shoes and heat up automatically when unwrapped and activated in the air. With up to eight hours of warmth, they're sure to help you out of a chilly situation.
Knit your own woolly slipper socks
If you'd like a winter project that'll end in some toasty socks for you or a friend to enjoy at home, try your hand at knitting your own! Watch the below video for a beginner's guide to knitting a cosy pair of slipper socks...
Eleanor Weaver is the Deputy Homes & Garden Product Editor for Yours, specialising in home décor, furnishings and appliances. Having worked commercially on Yours magazine and Yours.co.uk for the past six years, she's previously hosted Yours Live events and loves looking for home inspiration online.