Let's be honest, vacuuming is nobody's favourite chore, but we always enjoy the end result of our floors looking spotless - that's where the best cordless vacuum cleaner in. As vacuuming is one of those jobs that needs doing on the regular, you'll want to make sure you've got the best vacuum cleaner to tackle everything from crumbs to cobwebs. If you're after something that's lightweight and can easily be moved around your home, why not consider a cordless vacuum?
The best cordless vacuum cleaner will offer more flexibility with how it can be used, enabling you to get to those hard-to-reach places, such as under the sofa or the corners of your ceiling. The majority come with a range of attachments and power modes too, so you can suck up dirt and dust in the easiest, most effective way possible.
Last chance Black Friday deals on cordless vacuums
We interrupt the regularly scheduled content to let you know that although Black Friday is over, there's still time to grab some last-chance Black Friday deals on cordless vacuums. Want to grab a bargain? These are the retailers that still have the best deals live, or keep scrolling to continue reading our buyer's guide.
Explore cordless vacuum deals on: Amazon UK | Shark | Dyson | Hoover | Samsung | Very | ao.com | John Lewis
Save 24%: Hoover Cordless Vacuum Cleaner, WAS £129.99, NOW £99
Save £70: Henry Quick Cordless Vacuum Cleaner, WAS £299, NOW £229
Save 31%: Bosch Unlimited S/6 BCS612GB ProHome 18V Cordless Vacuum, WAS £329.99, NOW £228.30
Save £100: Dyson V8 Vacuum, WAS £329.99, NOW £229.99
For those after a vacuum, they can whip out for those smaller countertop messes and crumbs in between the sofa, a handheld vacuum cleaner may be what you need. It certainly won't replace the need for a bigger vacuum, but it's certainly handy for all manner of messes, from pet hair to car cleaning and tackling cobwebs in the garage.
We know that buying a vacuum can be an expensive purchase, so we've looked for all the best vacuum deals before compiling our roundup. We've made sure to look at factors like run time capacity, weight and even noise level as well as other practical features they come with to help you get the most for your money.
The best cordless vacuum cleaner at a glance
• Best for cleaning hair: Shark Anti Hair Wrap Cordless Stick Vacuum Cleaner [IZ202UK] – view on Shark
• Best for homes with pets: Dyson V8 Cordless Vacuum Cleaner - View on Currys
• Best for constant performance: VAX Blade 4 Cordless Vacuum Cleaner – View on Amazon UK
• Best for allergy sufferers: Miele Triflex HX2 Cat & Dog Vacuum Cleaner – View on John Lewis
Best cordless vacuum cleaners
Want to see more options from Shark? We've rounded up the best Shark vacuums, which include both cordless and corded models.
Best cordless vacuum cleaner for homes with pets
Description
Engineered for low noise, the Dyson V8 may be quiet but that doesn't mean it's not powerful. It
Pros
Comes with a wall-mounted charging dock
Great for homes with pets because of its de-tangling technology
Three power modes
Cons
Some reviewers found the battery drained quite quickly when using it on MAX power
Best cordless vacuum cleaner for constant performance
Description
The VAX Blade 4 is controlled by VAX Core Technology, which is continually working to maximise
Pros
Brushless motor
LED light to help you see the dirt
Three-year guarantee
Cons
No additional attachments
Best simple cordless vacuum cleaner
Description
Looking for a no-thrills cordless vacuum cleaner that's lightweight and easy to use? This one by
Pros
LED lights in the floor nozzle
Can be used for cleaning worktops or inside your car too
Easy to use
Cons
Could have a better run time
Best cordless vacuum with bags
Description
We're sure everyone's heard of a Henry, but did you know that this much-loved and well-known
Pros
Pods (also known as bags) provide multi-layer filtration with dust-lock seal
No filter to clean
Large capacity
Cons
Some people may not like the idea of a cordless vacuum with pods/bags
Best cordless vacuum for allergy suffers
Description
The advanced filtration system on the Miele Triflex makes this vacuum a great choice for pet
Pros
Comfort, reach and compact modes so you can clean every part of your home with ease
Ultra-wide brush that adjusts speed and power to suit your floor type
99.999 per cent filtration for capturing fine dust, allergens and viruses
Cons
The capacity is smaller compared to others
Best for tackling hard-to-reach places
Description
The compact and lightweight design of this Bosch vacuum makes cleaning easy and effortless. It can
Pros
Comes with two batteries
Choice of tools
Wide brush diameter for intense cleaning on every surface
Cons
Some reviewers thought the suction could be more powerful on the standard mode
FAQs
What are the advantages of a cordless vacuum cleaner?
With the help of Gtech, we've rounded up some benefits of cordless vacuum cleaners to help you decide whether a cordless cleaner is the right one for you.
Easy to move around
Short cables and cylinders won't get in your way with a cordless cleaner. Everything you need for a speedy cleaning job is contained in a cordless vacuum, so you don't have loads of additional components to carry around the house with you.
Low maintenance
Corded cleaners come with fiddly and often dirty filters, whereas cordless ones are much less hassle. Filters on cordless models are usually easier to pull out, wash, and slot into place. Cordless cleaners also offer easy dirt disposal too. With most of them, you can just simply eject the compressed dirt straight into the bin without the need of changing a bag.
Super lightweight
Another bonus of cordless cleaners is that they're much lighter than corded models. This is because they don't use heavy AC motors and have lightweight Li-ion batteries to power them instead. This combined with ergonomic attachments means you can tackle hard-to-reach places without getting achy arms.
You can clean anywhere
One of the biggest benefits of a cordless vacuum is that you can clean anywhere and everywhere in your home, or even outside your home, with them. You haven't got to reach for your nearest plug socket every time you move rooms and no cords to restrict your movement.
Cordless cleaners can come with a range of attachments too. So whether you've got cobwebs sitting in the corners of your ceiling, crumbs collecting in the crevices of your sofa, or an awkward angle that a standard head can't reach, you can pop on the appropriate attachment and you're good to go.
What are the different types of cordless vacuum cleaners?
There are two main formats to the best cordless vacuum: cleaner: A stick and an upright.
The differences are mainly related to design. Sticks usually offer more versatility as they can be used as both a standard vacuum and a handheld, coming with a variety of tools to help make the chore of keeping your home spick-and-span that little bit easier. Uprights don't tend to offer these extra features but come with the benefit of being able to stand, as the name suggests, upright, which can make storage easier if you've got an airing or hall cupboard to put it in. For this reason, many stick vacuums come with wall docks as they can't support themselves. This way, you can store your vacuum off the floor while charging it at the same time.
We've concentrated on stick and uprights in this roundup but, of course, there are other types of cordless cleaners which you may want to consider depending on your needs.
If you'd prefer to get your floors cleaned completely hands-free, you may want to consider a robot cleaner. The best robot vacuums offer a range of clever features such as voice command, side brushes, and fancy navigation systems. However, these are probably best suited for smaller messes and rooms as they don't have as big a capacity as other cordless vacuum cleaners.
For those after a vacuum they can whip out for those smaller spaces handheld vacuum cleaner may be what you need.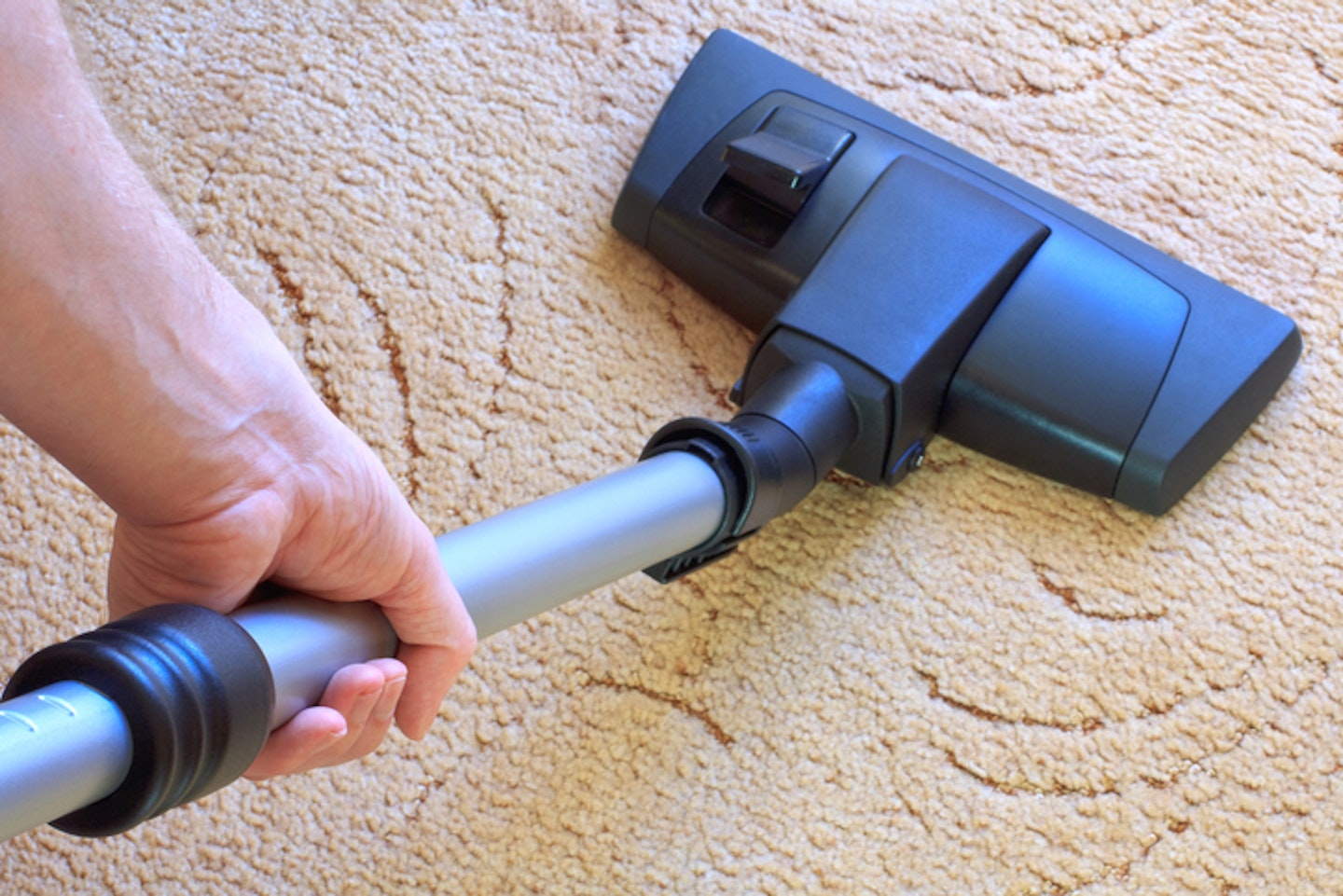 Are cordless cleaners good for the whole house?
There's no denying the power of a cordless cleaner but you may be concerned about whether you'll be able to get around the whole of your house before the battery runs out. Of course, this will all depend on how many rooms your house has, how often you vacuum it and the battery life of your chosen cleaner.
If you're wanting to give your rooms a quick once over, we think you could do it on one charge. However, if you're wanting to vacuum those areas that might not get a regular cleaning, like under the sofas and sideboards, these may require your vacuum to run on a more powerful setting, which will make the battery run out more quickly. For those days when you want to do a deeper clean of your home, you may need to stop for a battery recharge.
Rosie Floyd is a Pets, Homes and Garden Product Writer for Yours, specialising in home appliances, décor and furnishings, as well as all things dogs. After completing her Journalism & Media degree from Coventry University back in 2015, she started her career writing about must-visit holiday destinations, moving on to creating content around outdoor living and garden buildings, before joining the team at Bauer.