Whether you're looking to change up your go-to makeup look or are looking to revamp the retro makeup in your cosmetics bag, we've created a guide to the best makeup for older women to achieve a luminous look that accentuates your natural beauty. This is probably very different to the makeup you wore in the '80s when you were younger and wanted more of a bold look. As we age, our skin naturally changes, and with that, the way makeup sits and feels on the skin is different, too.
Generally speaking, the more moisturising products are, the better, as mature skin tends to be on the more delicate side. Natural oils in the skin decline as we age, so we recommend choosing formulas that are creamy and rich in texture, such as a BB cream or CC cream, versus oil-absorbing and mattifying. This is especially important when choosing the best foundations for mature skin.
Best makeup for mature older women at a glance:
• Best foundation for mature women: Giorgio Armani Luminous Silk Foundation
• Best concealer to treat dark circles for older women: Trinny London BFF Eye
• Best plumping primer for older women: Bobbi Brown Vitamin Enriched Face Base
• Best water-based powder for older women: REFY Skin Finish Powder
• Best long-lasting mascara for older women: Clinique Lash Power
In this guide, we have rounded up the best makeup for older women for the entire face and to suit every budget. If you're looking to find the best concealer, eye or brow product, you've come to the right place. We've even found the best cc creams if you're looking for something lighter. Keep scrolling to read our essential makeup frequently asked questions and expert commentary.
Best foundation for older women
Shopping for a new foundation for mature skin can seem complicated. From different price points to formulations available, you want to know you're buying the right foundation for you. Whether you prefer to wear a lighter base or prefer more coverage, we have listed our makeup for older women, foundation picks for you to shop.
Best overall foundation for mature women
On sale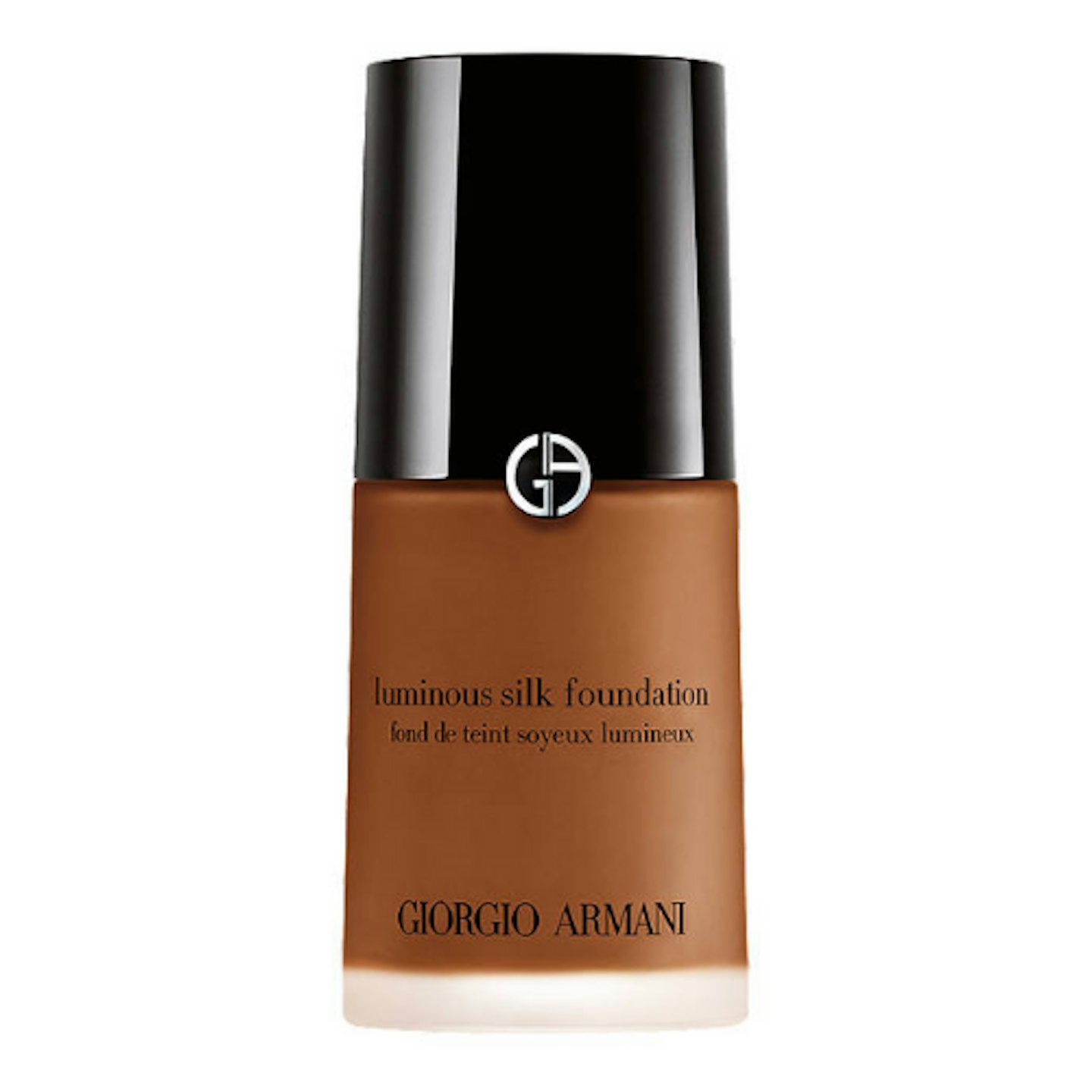 John Lewis
Description
With many awards to its name, the Giorgio Armani Luminous Silk Foundation has the best shade range
Pros
Lightweight
Available in 40 shades
Best foundation on the high street for older women
On sale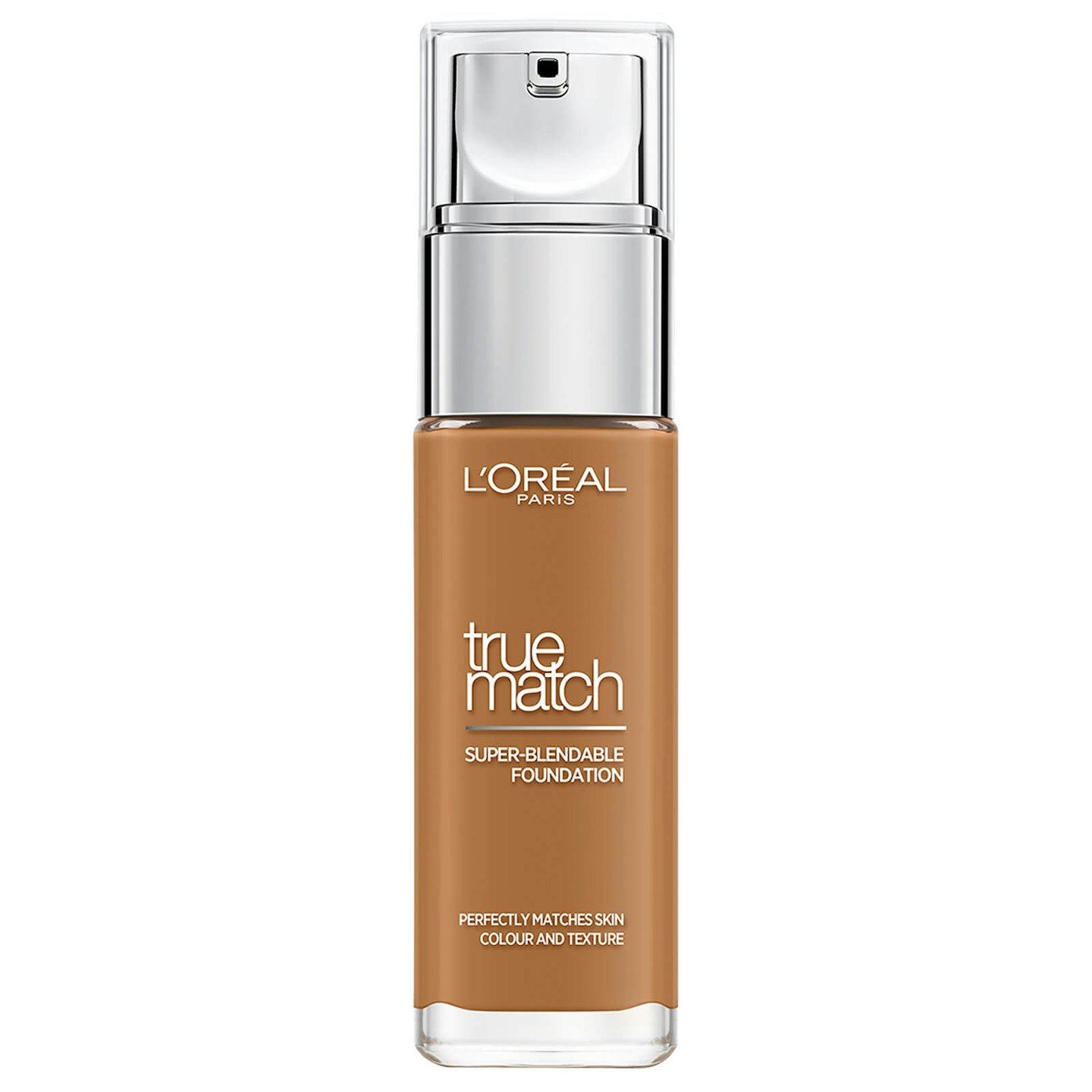 Look Fantastic
Description
A high-street favourite that has stood the test of time, L'Oréal True Match Liquid Foundation is
Pros
Hydrating
Available in 29 shades
Best foundation for sensitive skin for older women
On sale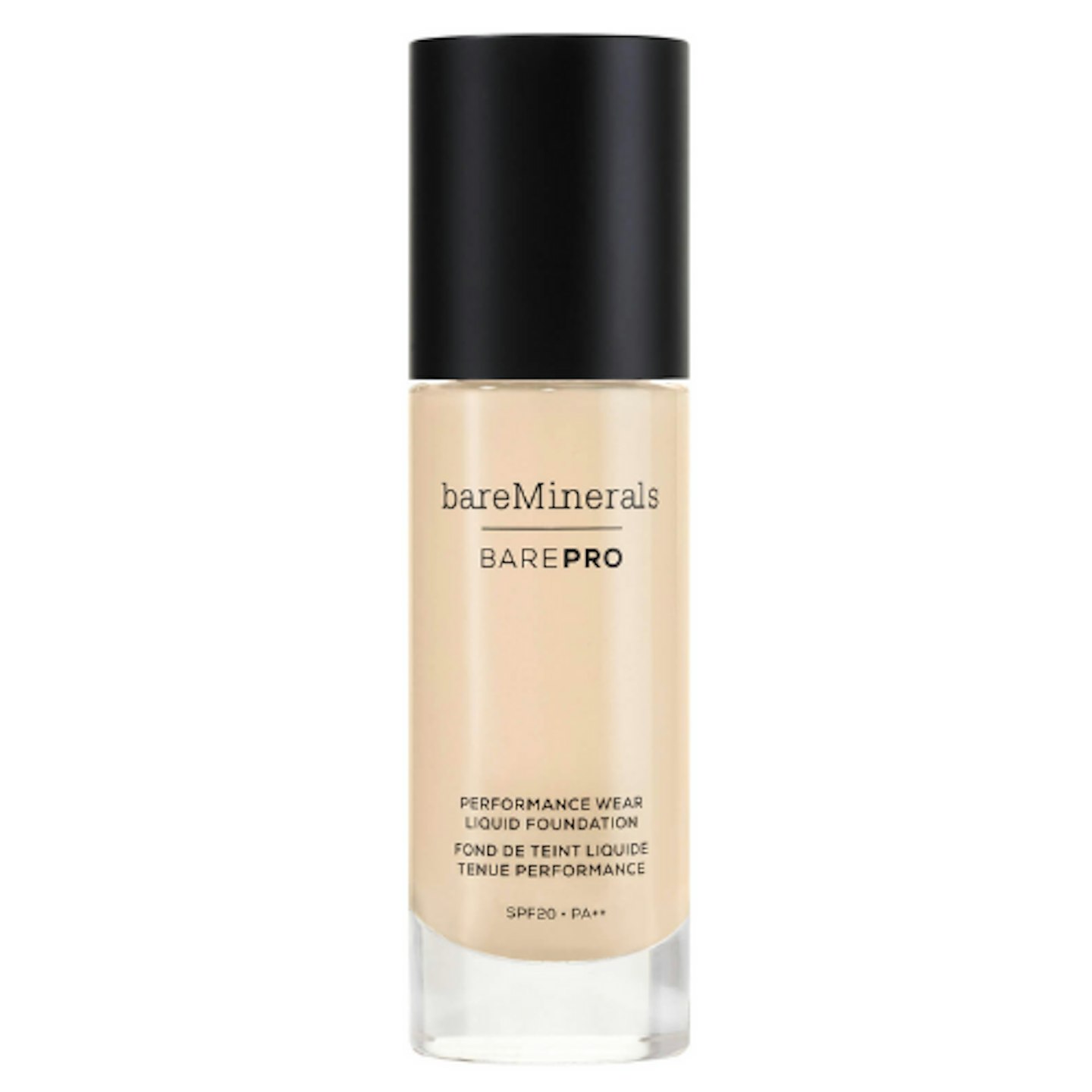 LookFantastic
Description
Suitable for all skin types, bareMinerals Barepro 24-Hour Full Coverage Liquid Foundation has been
Pros
Good for sensitive skin
Available in 17 shades
Cons
Sometimes can be a little patchy
Best CC cream for older women
Description
Pros
Available in 11 shades
Replaces the need to use a foundation
Cons
May not suit if you are looking for a lightweight finish
Best full-coverage BB cream for older women
Description
Pros
Great for all skin tones
High coverage for blemishes
Cons
Quite a thick consistency
Best glowy tinted moisturiser for older women
Description
The YSL Nu Bare Look Skin Tint can be used as a tinted moisturiser or as a buildable light
Pros
Hydrating and lightweight
Available in 20 shades
Best concealers for older women
When shopping for makeup for older women, can't go wrong with initially mastering a flawless base. Once you've discovered a foundation that perfectly suits your skin, the next step is to compliment it with a concealer for mature skin.
Best concealer to treat dark circles for older women
On sale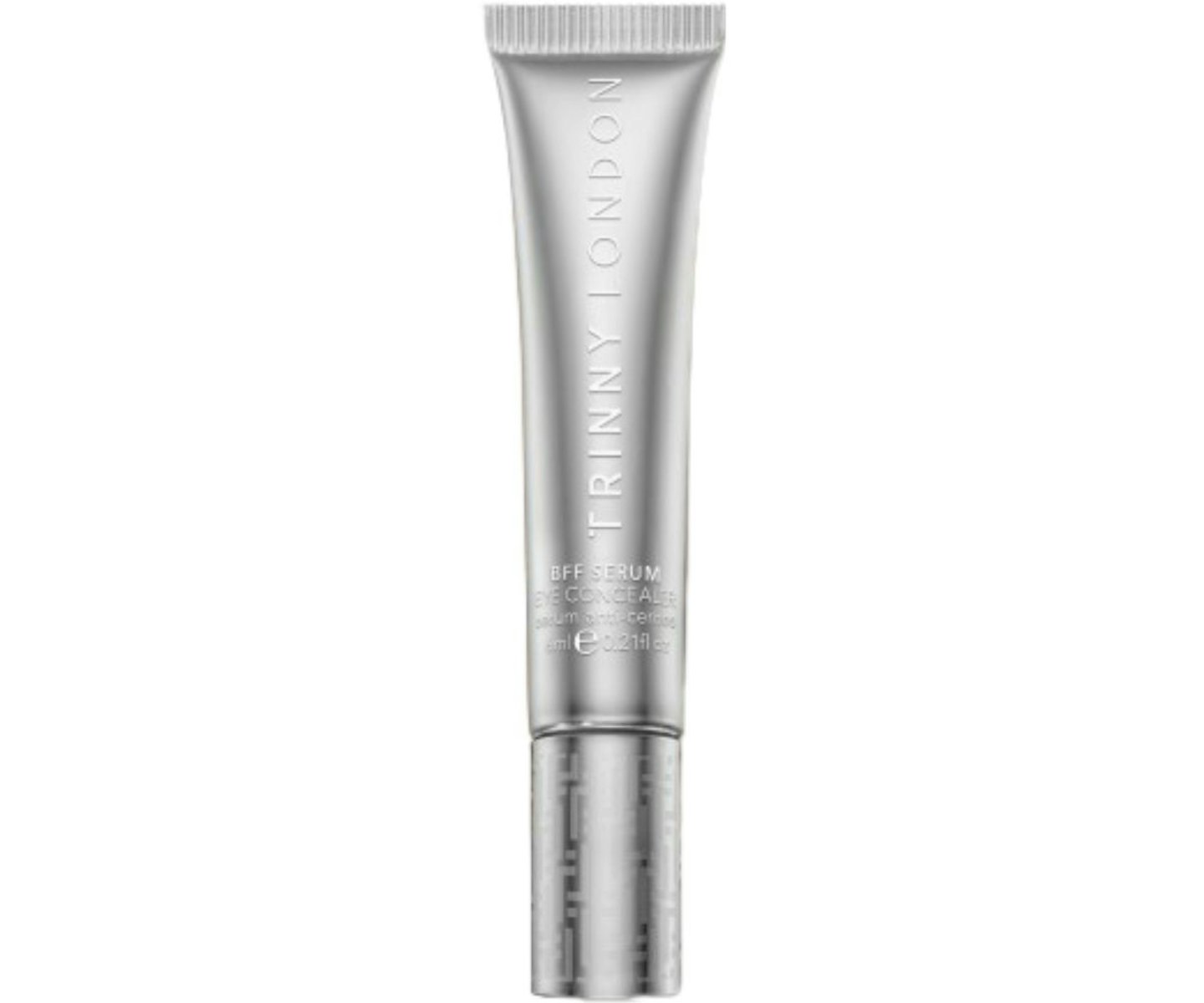 Trinny London
Description
Trinny London's BFF Eye Serum Concealer combines a hard-working, medium-coverage concealer with an
Pros
Available in 12 shades
Super hydrating formula
Best hydrating concealer for older women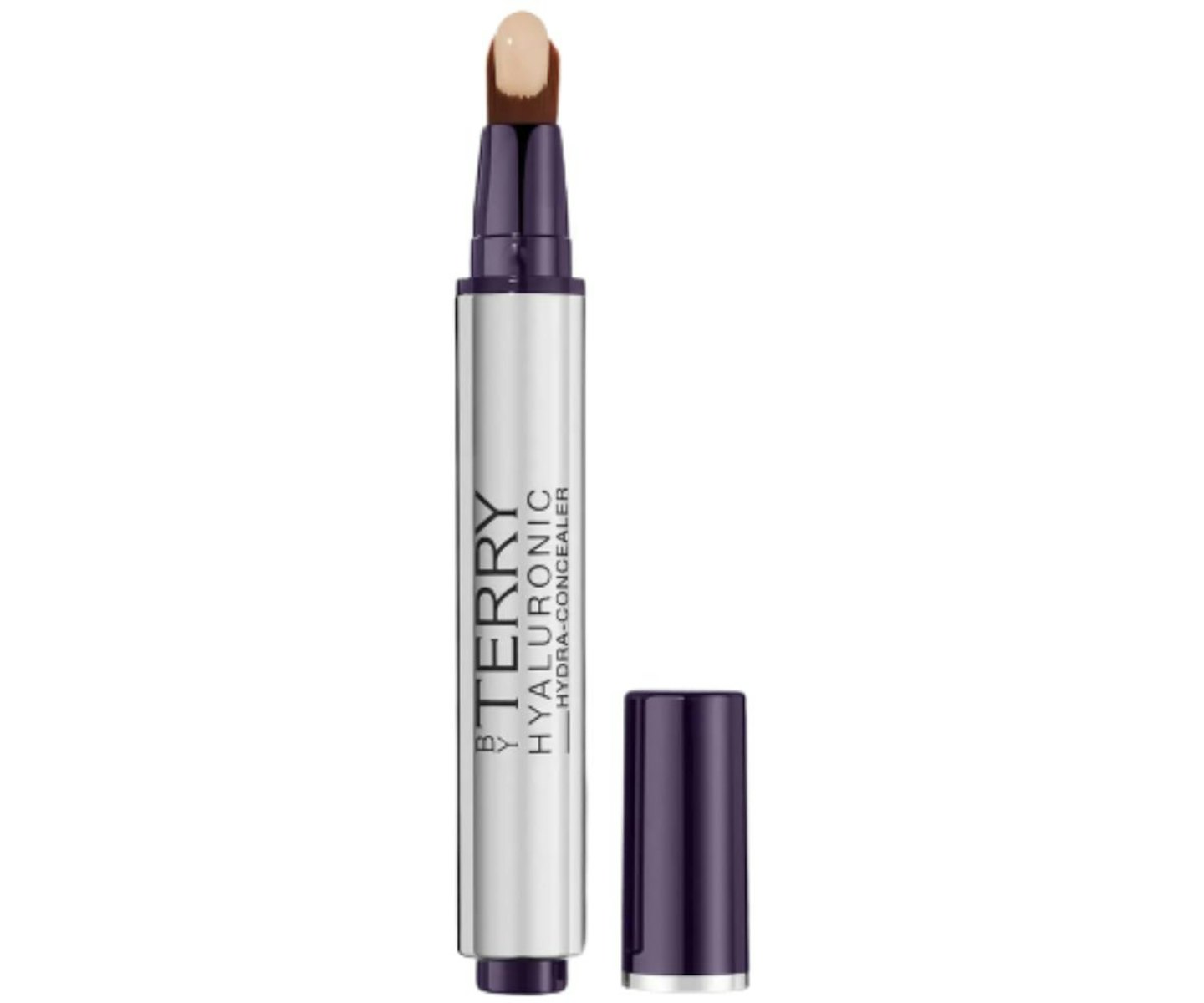 By Terry
Description
As we mature, the skin tends to feel drier, so choosing a concealer with moisturising properties
Pros
Lightweight texture adapts to skin tone
Full of hyaluronic acid
Cons
Applicator may need regular cleaning
Best brightening concealer for older women
Save £6.75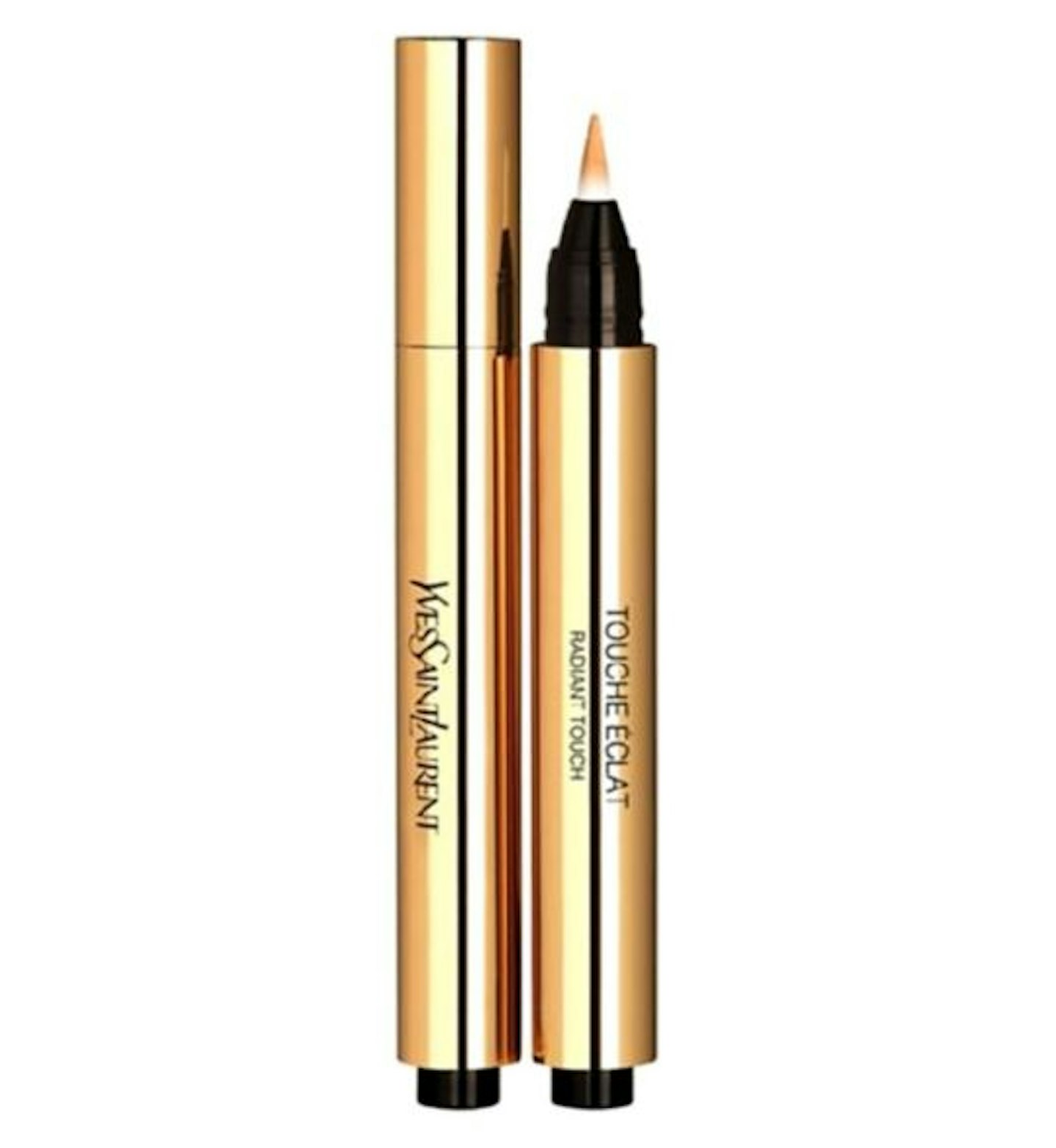 Boots
Description
The cult classic YSL Touche Éclat Illuminating Pen will always be a must-have in our makeup bag
Pros
Available in 12 shades
A little goes a long way
Best primers for older women
Priming your skin is an essential step in your skincare routine. Ensuring your makeup look lasts all day depends on your skin prep. Choosing the right primer for mature skin that suits your skin type will help your makeup look fresh.
Best plumping primer for older women
Description
The viral primer from Bobbi Brown doubles as a moisturiser and leaves your skin looking plump and
Pros
Works as a moisturiser and primer
Full of hydrating skincare properties
Cons
Glass tub not ideal for travelling
Best primer to reduce redness for older women
Description
Designed to target those who suffer from any redness or rosacea, Erborian's Red Correct's glowing
Pros
Acts like a nourishing primer
Can be worn alone to naturally colour correct
Cons
Not the best for full coverage
Best glowing primer for older women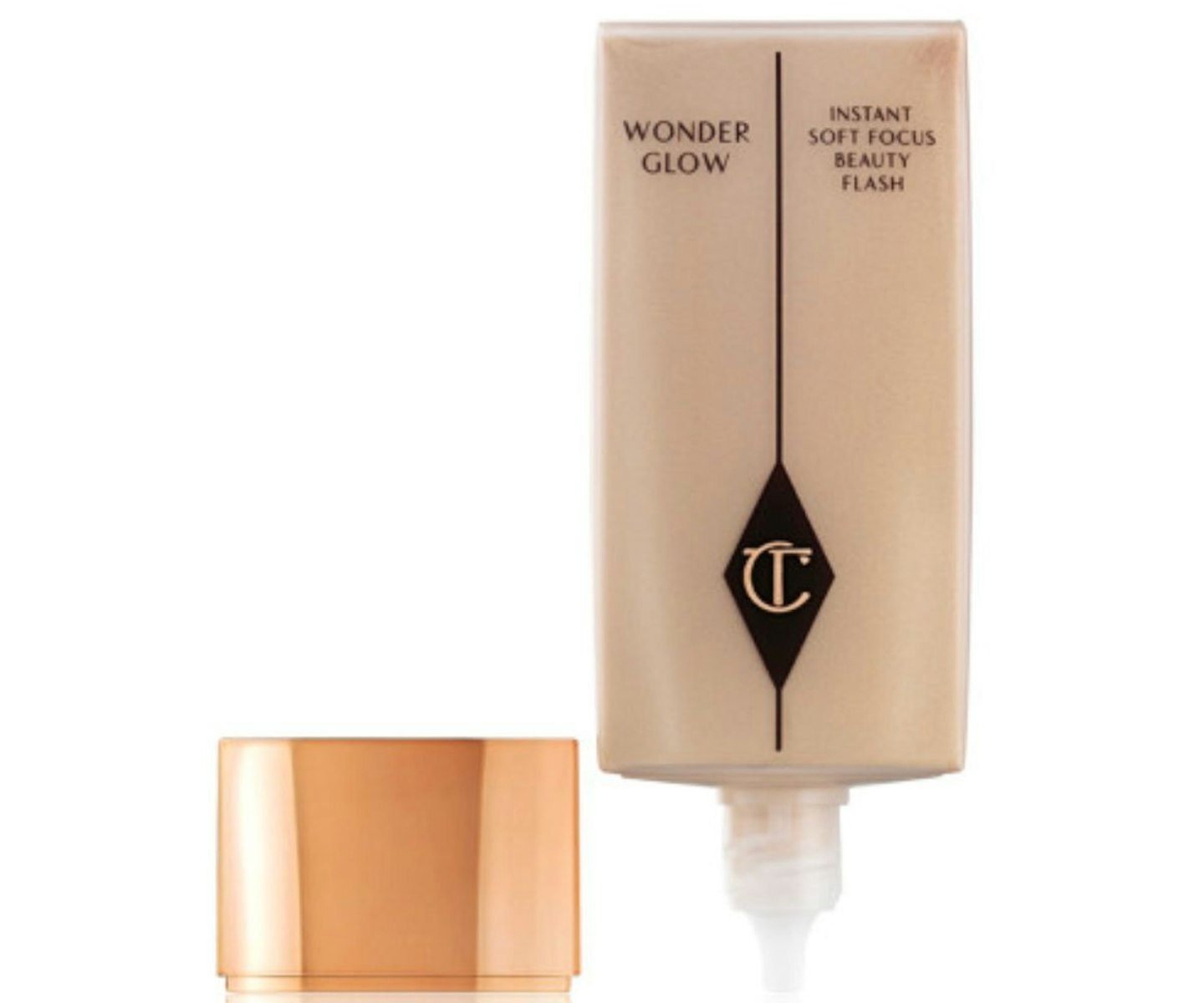 Charlotte Tilbury
Description
When it comes to glowing skin, Charlotte Tilbury knows a thing or two. Wonderglow Primer can be
Pros
Can be worn alone or under make-up
Champagne tint blurs and adds radiance
Cons
Some people may prefer fragrance-free
Best powders for older women
Applying a face powder for mature skin is an essential step in your make-up routine to set the skin and minimise the appearance of pores. When shopping for a new powder, it's important to avoid a powder with a chalky finish to stop the skin from looking cakey. Keep scrolling to shop for the best powders for mature women.
Best mattifying powder for older women
Description
If you need your base to stay set in place or want to reduce shine, this loose powder blurs
Pros
Long-lasting
Great blurring results
Best high street powder for older women
Save 20%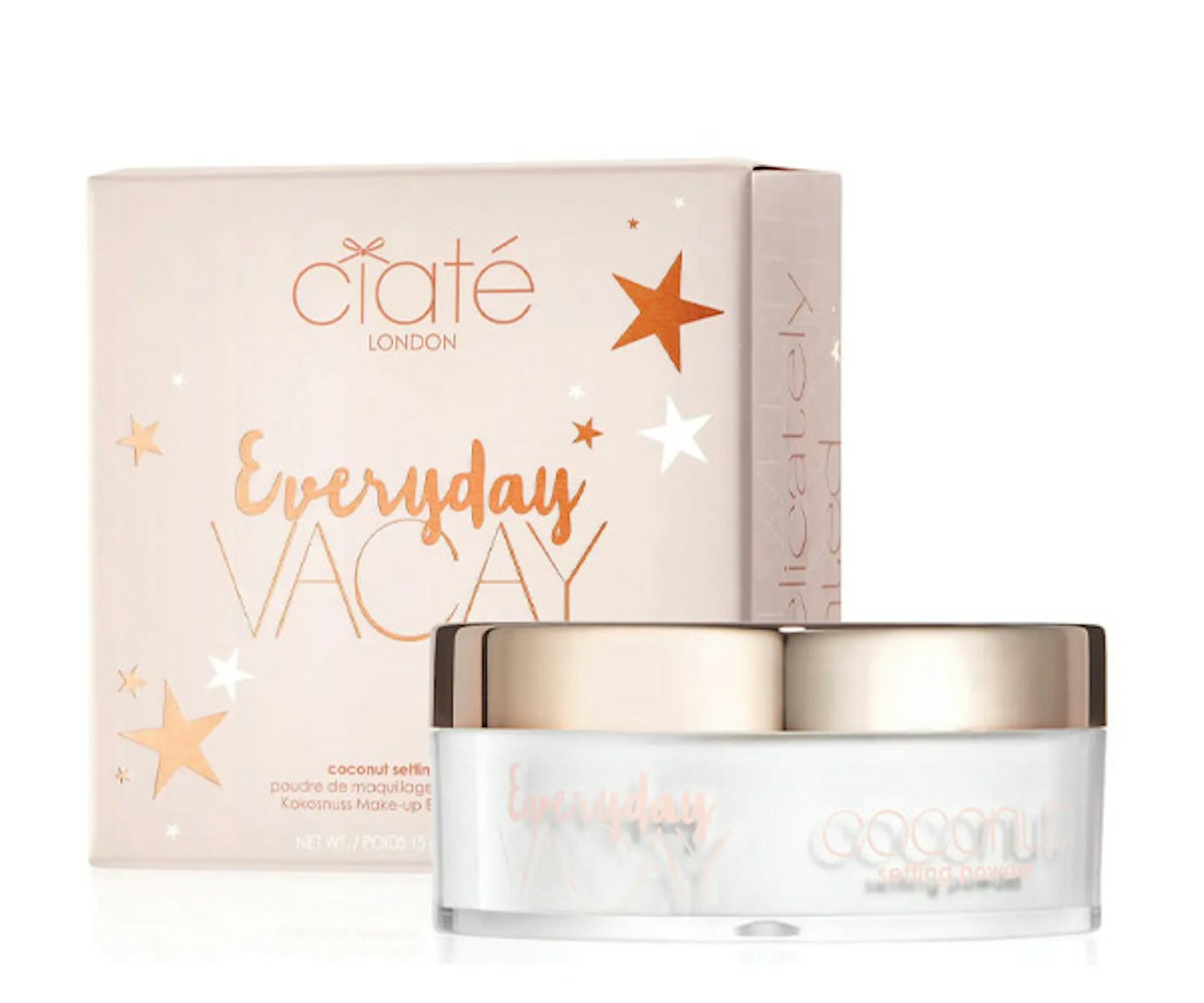 Ciaté London
Description
The Ciaté London Everyday Vacay Coconut Setting Powder helps to reduce shine and sets your makeup
Pros
Finely-milled formula sits comfortably on the skin
Reduces shine
Cons
Coconut scent may not be for everyone
Best water-based powder for older women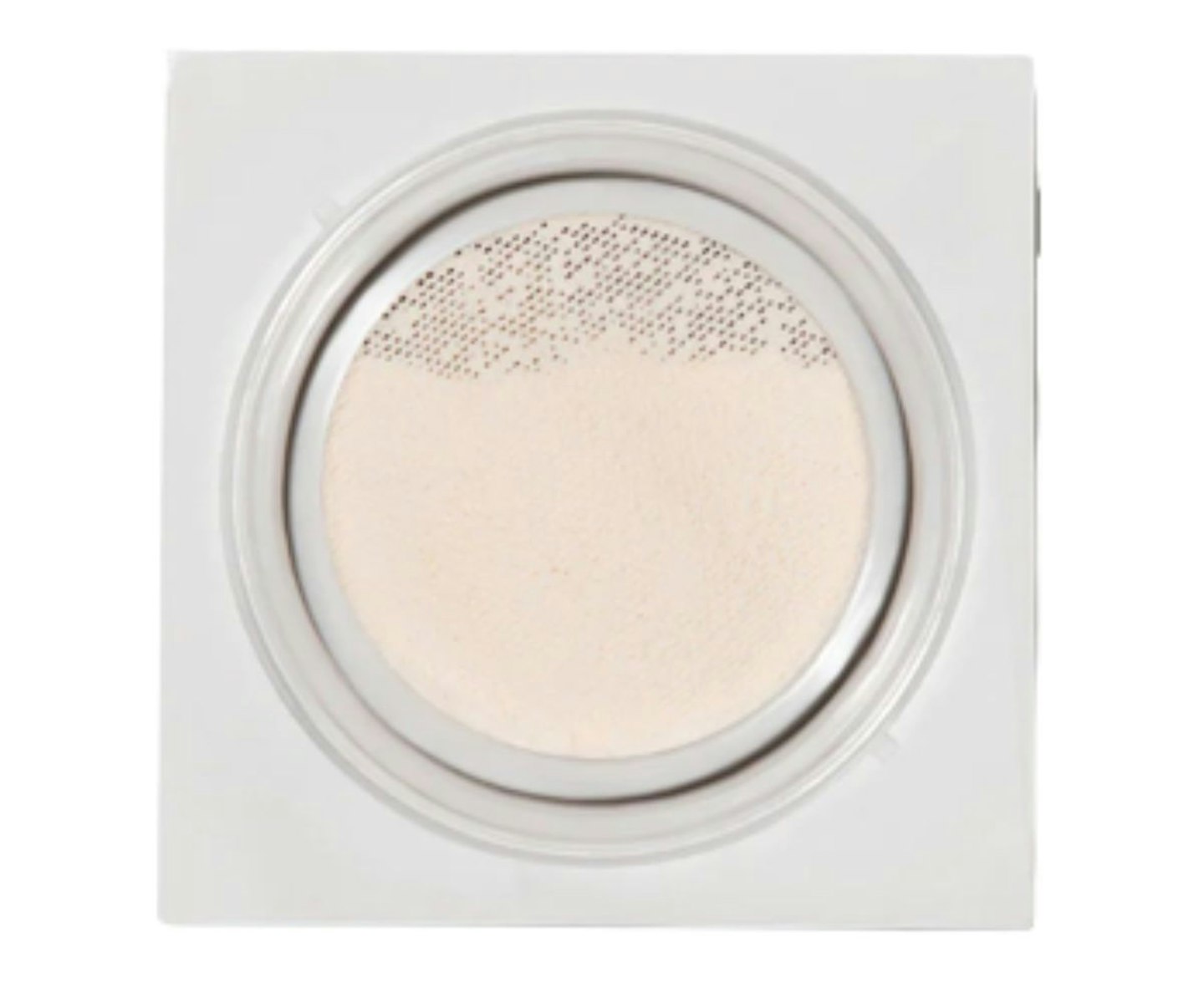 REFY
Description
Skin Finish Powder from REFY is made up of water to gently mattify and minimise any oiliness
Pros
Powder feels weightless on the skin
Skin instantly looks blurred and poreless
Best mascara for older women
Similar to our hair thinning, as we get older, our eyelashes begin to thin. If your eyelashes are thin, you probably don't want to opt for something like fake eyelashes, as these can be quite heavy and irritate sensitive eyes. Shopping for mascara for older women is, therefore, a great way to naturally add some volume and thickness.
Best long-lasting mascara for older women
Description
There's nothing worse than mascara that gives you 'panda eyes', especially as mascara can tend to
Pros
Very long-lasting
Ophthalmologist tested
Cons
Not recommended for use with lash-building primer
Best mascara for lash growth for older women
On sale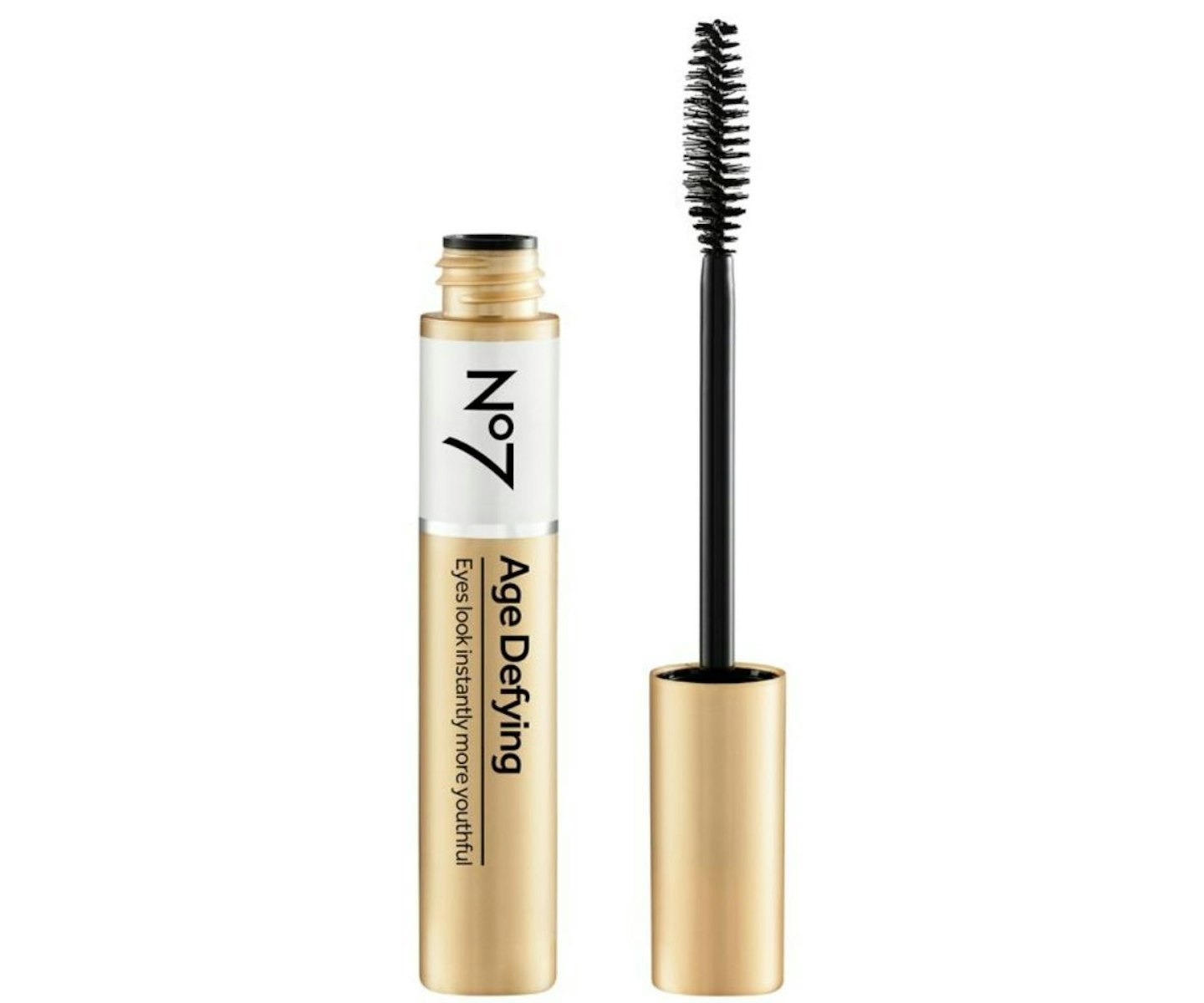 No7
Description
The No7 Age Defying All-In-One Serum Mascara combines a nourishing lash serum with a volumising
Pros
Two-in-one formula nourishes lashes over time
Available in either black or black/brown
Cons
Bristle brush if you prefer a plastic wand
Best budget mascara for mature women
On sale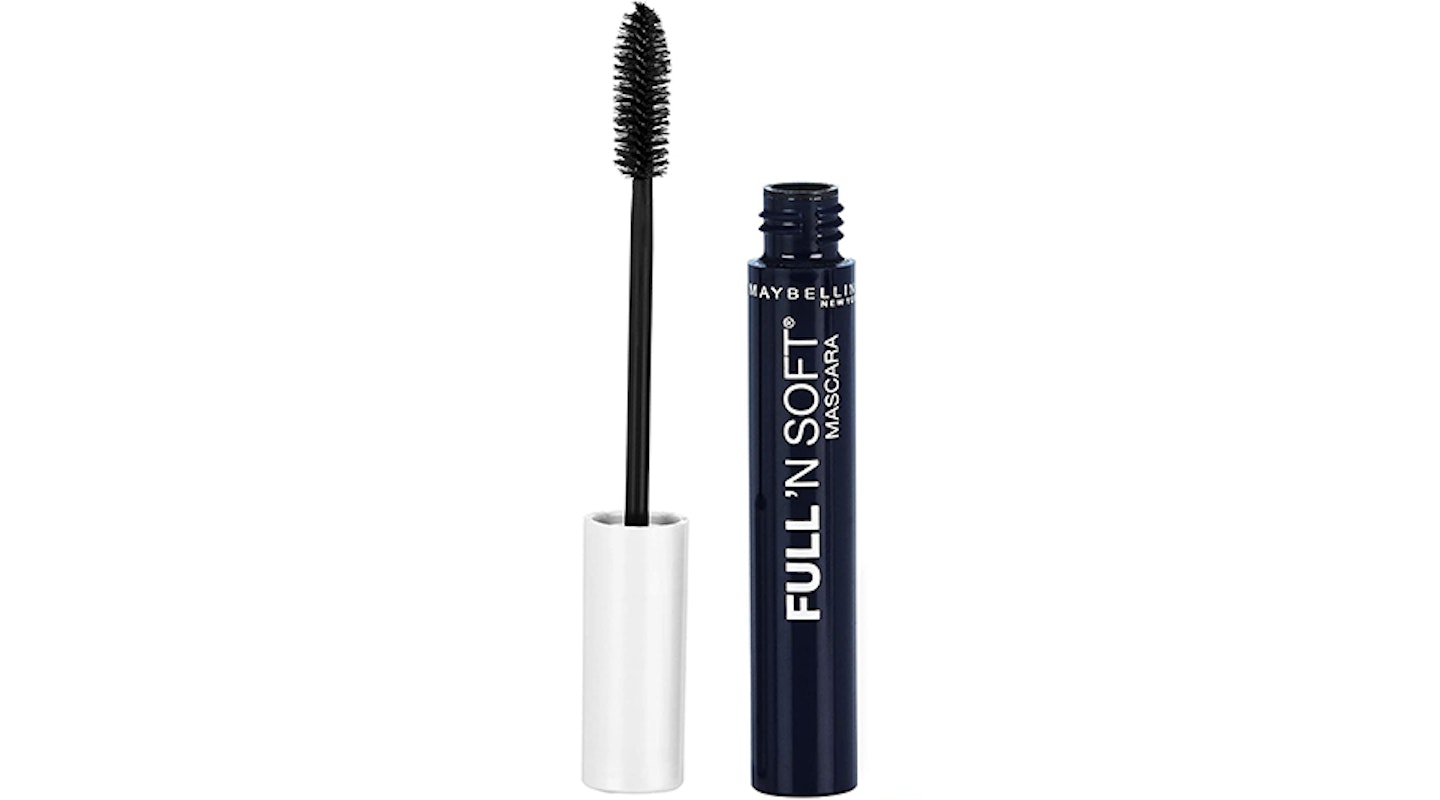 Maybelline
Description
If you're looking for a more affordable mascara, then the Maybelline Full N' Soft Waterproof
Pros
Enriched with vitamin E for healthy-looking lashes
Ophthalmologist tested and suitable for contact lens wearers
Cons
Waterproof mascara can be harder to remove
Best eye makeup for older women
From eyebrows to eyeshadow, the list is endless when shopping for the best eye makeup for mature women. It's important to look for products designed to last on the skin. We recommend, that before applying any eyeshadow to prime your eyelids to ensure the product stays on - much like cream blush, a cream eyeshadow works best on mature skin to ensure any powder eye makeup stays in place.
Best natural brow pencil for mature women
Description
The Precisely, My Brow Pencil from Benefit is available in 12 shades so that you can find the
Pros
Easy to apply
12 shades to choose from
Cons
Takes precision to mimic brow hairs
Best cream-based eye shadow pot for mature women
Description
If you are looking for an eye product that can do it all, Trinny London's Eye2Eye range of
Pros
Excellent value and long-lasting.
Available 58 shades
Cons
Packaging makes it harder to reach the remaining product
Best cream eyeshadow stick for mature women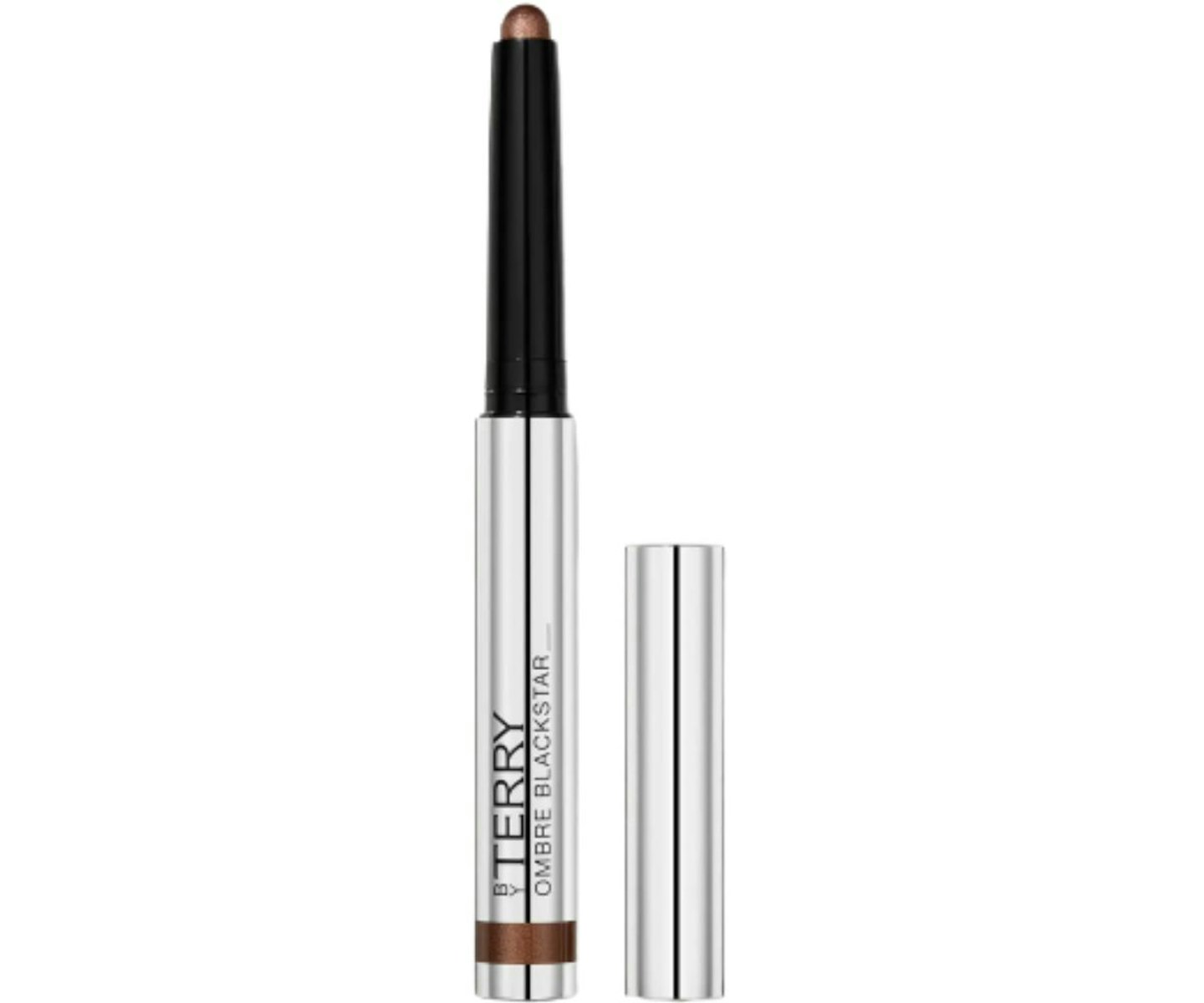 By Terry
Description
By Terry's Ombre Blackstar Eyeshadow pencils gently glide onto the eyelid and blend seamlessly.
Pros
Flattering selection of colours available
Super blendable formula
Cons
Not suitable if you prefer a matte eye
Best blush and bronzer for older women
When it comes to blush, it's always best to opt for cream. This is a fabulous way to brighten up your face. Then finish the look with a little powder. When applied correctly, it will bring a healthy vitality to an older woman's overall look.
Best makeup set for mature women
Description
Trinny London's Start Stack is a stack of cream-based essentials for low-maintenance glamour
Pros
Versatile products
High quality
Best cream blush for mature women
Description
Cream blushes are excellent for mature skin and will leave you with a radiant, healthy complexion.
Pros
Easy to apply and long-lasting
Available in 4 shades
Best affordable face palette for mature women
Description
Pros
Good value
Versatile and can be used as multiple-face products
Best makeup for mature skin FAQs
How to choose the best makeup for mature skin?
A good makeup base is key to achieving a flawless, naturally radiant finish. Therefore, we asked experts Tammy Richards, a qualified health practitioner and skin specialist at dispensary brand PureOptical as well as Hannah Lally, Avon UK's Head of Beauty, for their tips on how to achieve a youthful glow with foundation.
Established in 1886, prestige makeup brand Avon knows a thing or two about makeup and have been a trusted source of inspiration and expertise for women of all ages for many years.
What is the best way to prep mature skin before applying foundation?
"When shopping for makeup, it is common practice for consumers to jump straight into believing product claims and neglect to consider their base," says Tammy.
"Foundations and concealers can sit in fine lines, especially around the forehead ('number 11s') and eyes ('crow's feet'). A primer that includes silicone will work to disguise fine lines and serve as a base for foundation to lay, without sinking."
Look for a product with an SPF option and start with primer for mature skin to help give even coverage and improve the longevity of your makeup; it'll help protect your skin from the sun and revitalise dull and fatigued skin.
"When it comes to foundation for mature skin, preparation is key," Hannah says. "Always start by applying your moisturiser and primer to a freshly cleansed face, allowing each product to sink into the skin before you apply foundation. When you take the time to prep your skin, you'll notice your foundation glides on smoother and lasts longer.
"Add a couple of pumps to the back of your hand and apply with a fluffy buffing brush. Start in the centre of the face and work your way outwards to achieve a natural look."
Are there certain skin types that will benefit more from a tinted moisturiser than others?
Fred Letailleur, YSL BEAUTY National makeup artist, tells us that a tinted moisturiser, or bb cream, is suited for all skin types as long as the skincare ingredients within their formula do not overload the skin with too much hydration.
"Ingredients such as hyaluronic acid or mallow extract found in the YSL Bare Look Tint are great to plump, hydrate and add brightness to any skin type. Tinted moisturisers are not as perfectly suited for occasions requiring fuller coverage or flawless skin. Medium to full coverage foundations will be more adequate for those occasions."
Which ingredients have anti-ageing benefits?
Some foundations, and other skincare and beauty products for that matter, contain ingredients to boost collagen production, improve the appearance of wrinkles and brighten your complexion. These are some of the best ingredients you might find in your make-up to help with 'anti-ageing':
Vitamin A helps to rebuild collagen and repair sun damage.
Vitamin C and E are antioxidants that may help protect the skin from sun damage and reduce fine lines and wrinkles.
Niacinamide helps reduce water loss in the skin and may improve skin elasticity. This, along with Vitamin C, can help brighten dull skin.
Glycolic Acid and Polyhydroxy Acids (PHAs) help to aid collagen production, restoring skin barrier function and targeting signs of ageing.
Hyaluronic Acid is found naturally in the body and can help bind moisture and improve skin hydration and skin repair.
SPF protects the skin from sun damage and prevents ageing as a result. You should always use some form of SPF as part of your routine and aim for SPF30 or higher.
Best makeup tutorial for older women to get started
Love makeup but not sure how to apply it to best suit your complexion and skin tone? Then, this video from The Beauty Protocole is a fantastic makeup tutorial if you are over 50. Much like the products we have selected for this roundup, these products will create a more youthful look. Designed to give a fresh, natural and radiant makeup effect which is perfect for mature skin.