Call The Midwife is a TV show much-loved by the British public. It tells the story of midwives working in 1950s/1960s London. It's kept viewers on the edge of their seats since 2012, with riveting storylines and emotional scenes.
Series 12 of Call the Midwife came to an end at the end of February, but don't worry, as we'll be able to watch the show until 2026, so plenty to look forward to. In fact, series 13 of Call the Midwife has just started filming, and we can expect to see the new series in 2024! Until then, we've rounded up your ultimate guide to the series, with everything you need to know about the cast, news and Christmas specials.
Who wrote Call The Midwife?
The show is based on the Call the Midwife books - the memoirs of Jennifer Worth who wrote a trilogy about her work as a nurse and midwife practising in the poverty-stricken East End of London in the 1950s. These books were: Call the Midwife, Shadows of the Workhouse and Farewell to The East End. Jennifer sadly passed away in 2011.
Who narrates Call The Midwife?
The show has been narrated by actress Vanessa Redgrave CBE since it started back in 2012. Vanessa narrates the show as "older Jenny" – the older version of one of the series' previous main characters, Jennifer 'Jenny' Worth.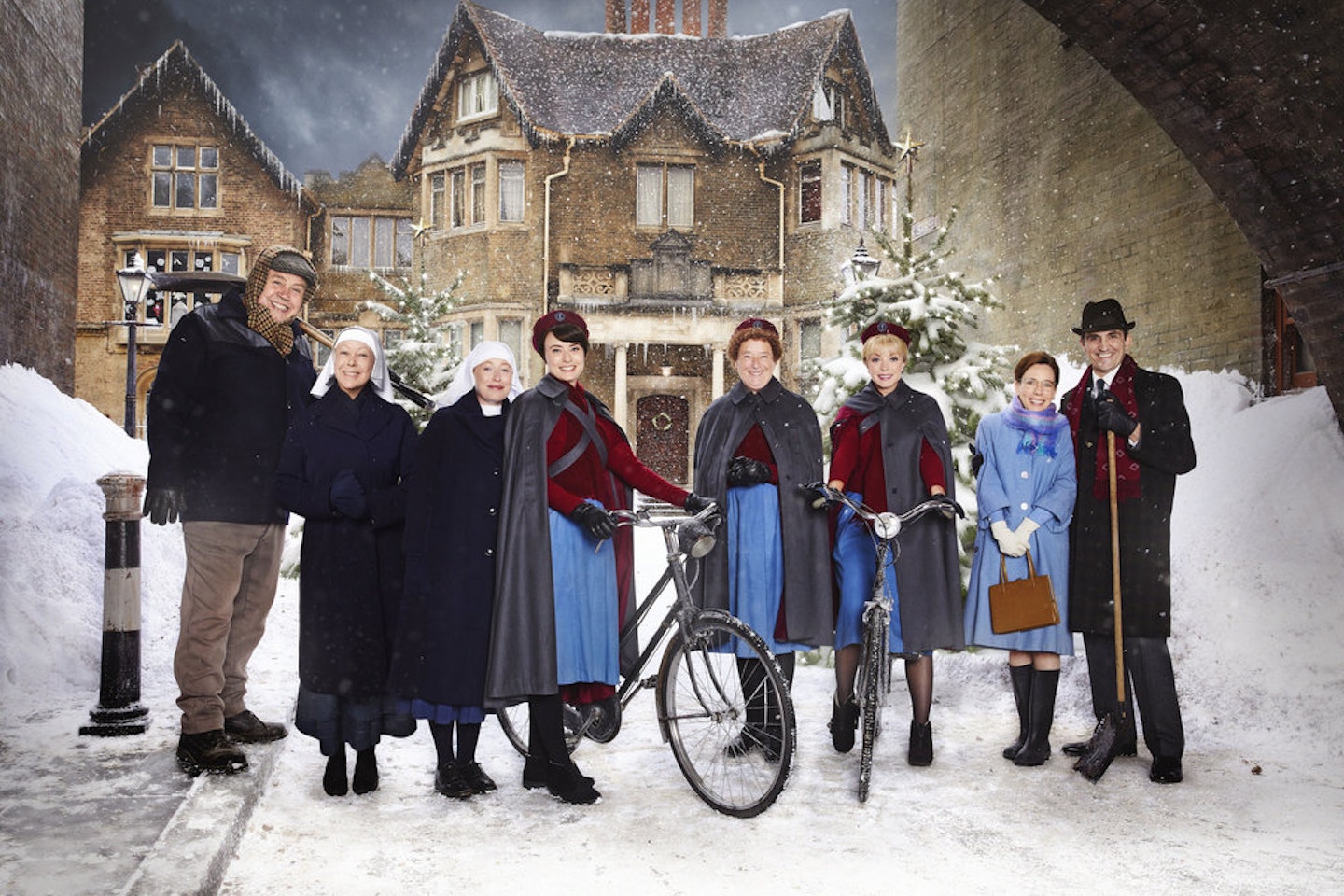 How many Call The Midwife series are there?
There are currently 12 series of Call The Midwife, with the 13th series confirmed to be filming already. This also includes Christmas Specials.
Call The Midwife will air until at least 2026!
In February 2023, the BBC confirmed that the medical drama would be returning for two more series: series 14 and 15, meaning it'll be on our screens until at least 2026! Series 14 and 15 will include eight 60-minute episodes each, along with Christmas specials as well.
Is Call The Midwife on Netflix?
The first ten series of Call the Midwife are available to watch on Netflix, however, you can watch the full 12 series on BBC iPlayer.
Call the Midwife tour
Did you know you can take a trip to the Call the Midwife Official Location Tour? A must for all fans, you'll visit sets from Fred Buckle's shop to Dr Turner's waiting area and get to peruse costumes, props and unique artefacts.
Call The Midwife cast: past and present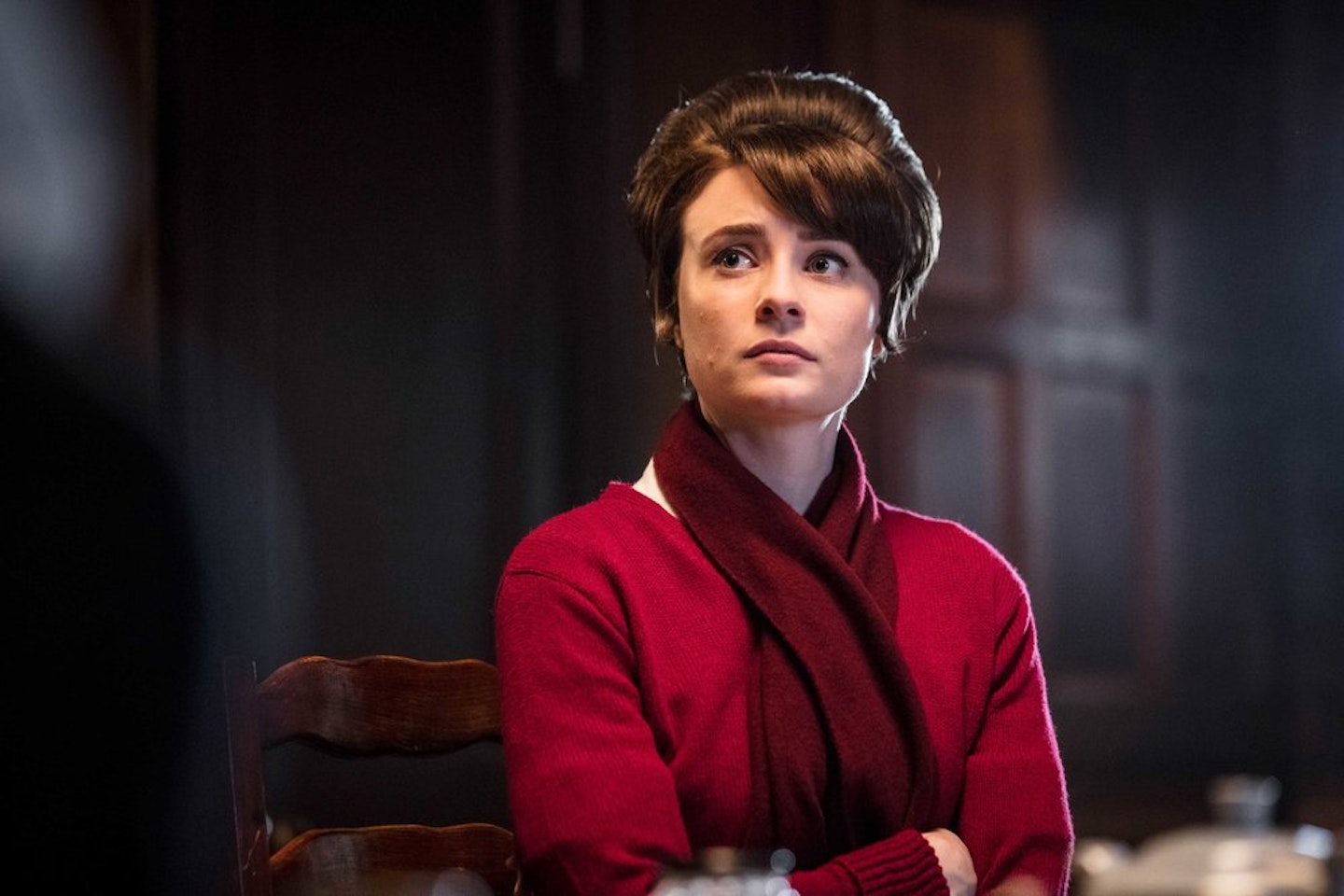 Introduced to us in series six, Valerie's natural nursing instinct meant that she was successful in securing the role of the new district nurse at Nonnatus house.
Nancy Corrigan, Megan Cusack
Megan Cusack joined the cast as midwife Nancy Corrigan in series 10 of Call the Midwife. The young actress has also confirmed that she'll be staying in the role for series 11 too, which we cannot wait for.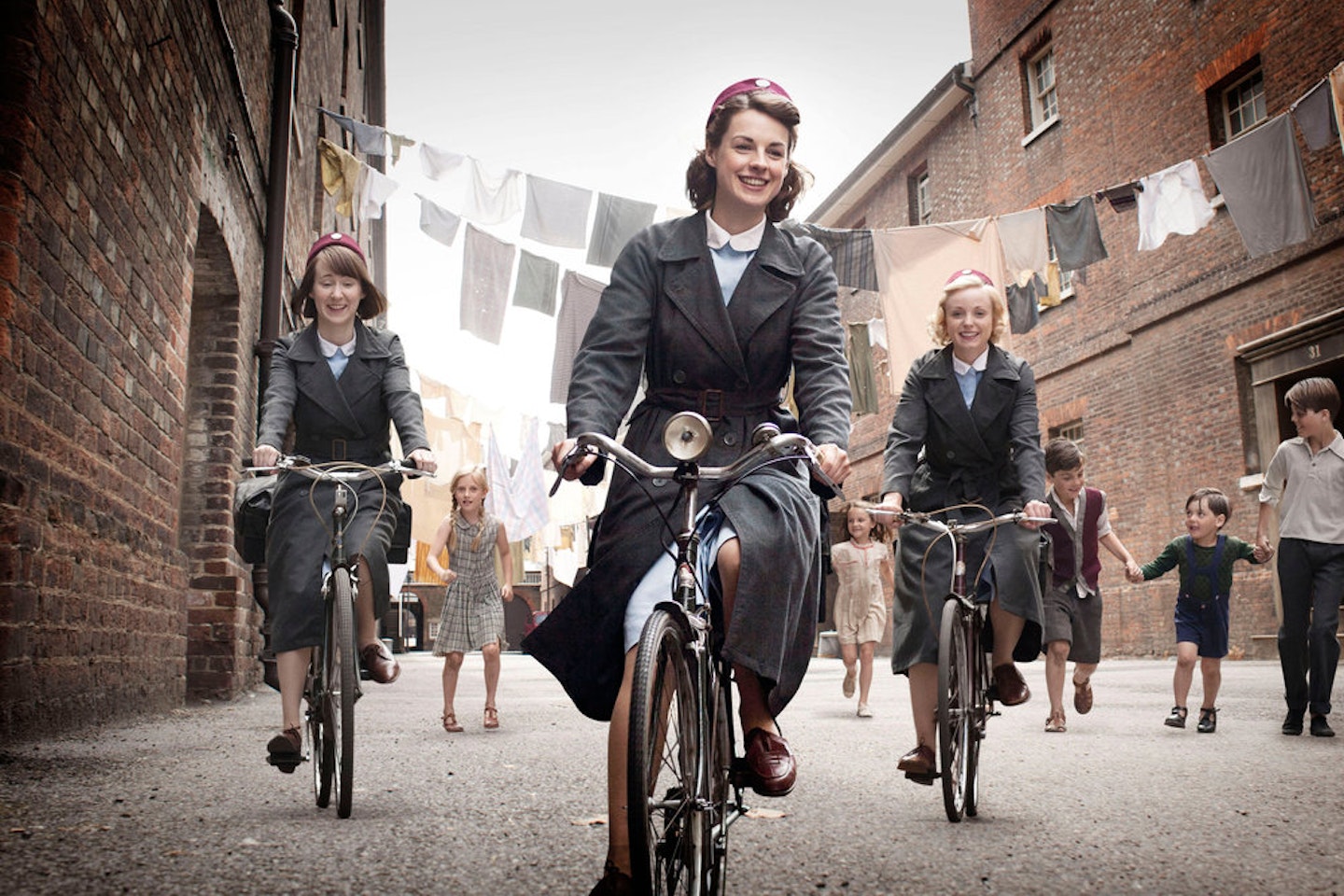 Jenny Lee, also known as Nurse Lee, was originally the main role in Call The Midwife, and was played by Jessica Raine from series 1 to 3. Jenny was based on Jennifer Worth, who wrote the Call The Midwife memoir. She lived at Nonnatus House with the nuns and midwives Trixie, Cynthia and Chummy. She left at the end of series 3 to work in hospice care, having cared for Chummy's dying mother.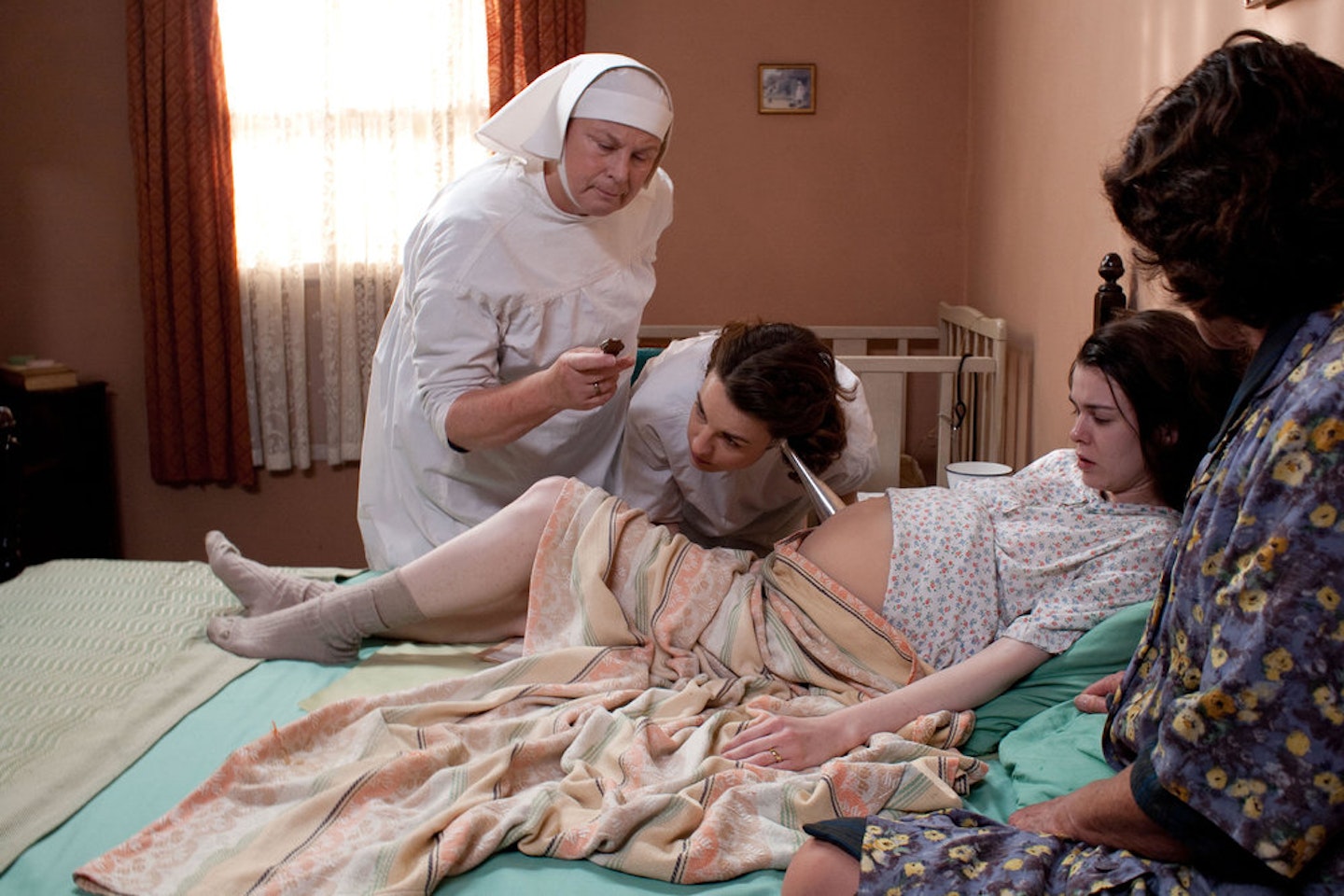 Sister Evangelina, played by Pam Ferris, was part of the show from series 1 until series 5. Sister Evangelina's time on Call The Midwife was filled with drama, including a hysterectomy in series 4, and falling out with new nurse Phyllis Crane (who she later warmed to). After a fire in the maternity house, she accidentally gave two babies to the wrong mother, a mistake which devastated her. Sister Evangelina later suffered a stroke, and then died after a second stroke at the end of series 5 – leaving not a dry eye in the house!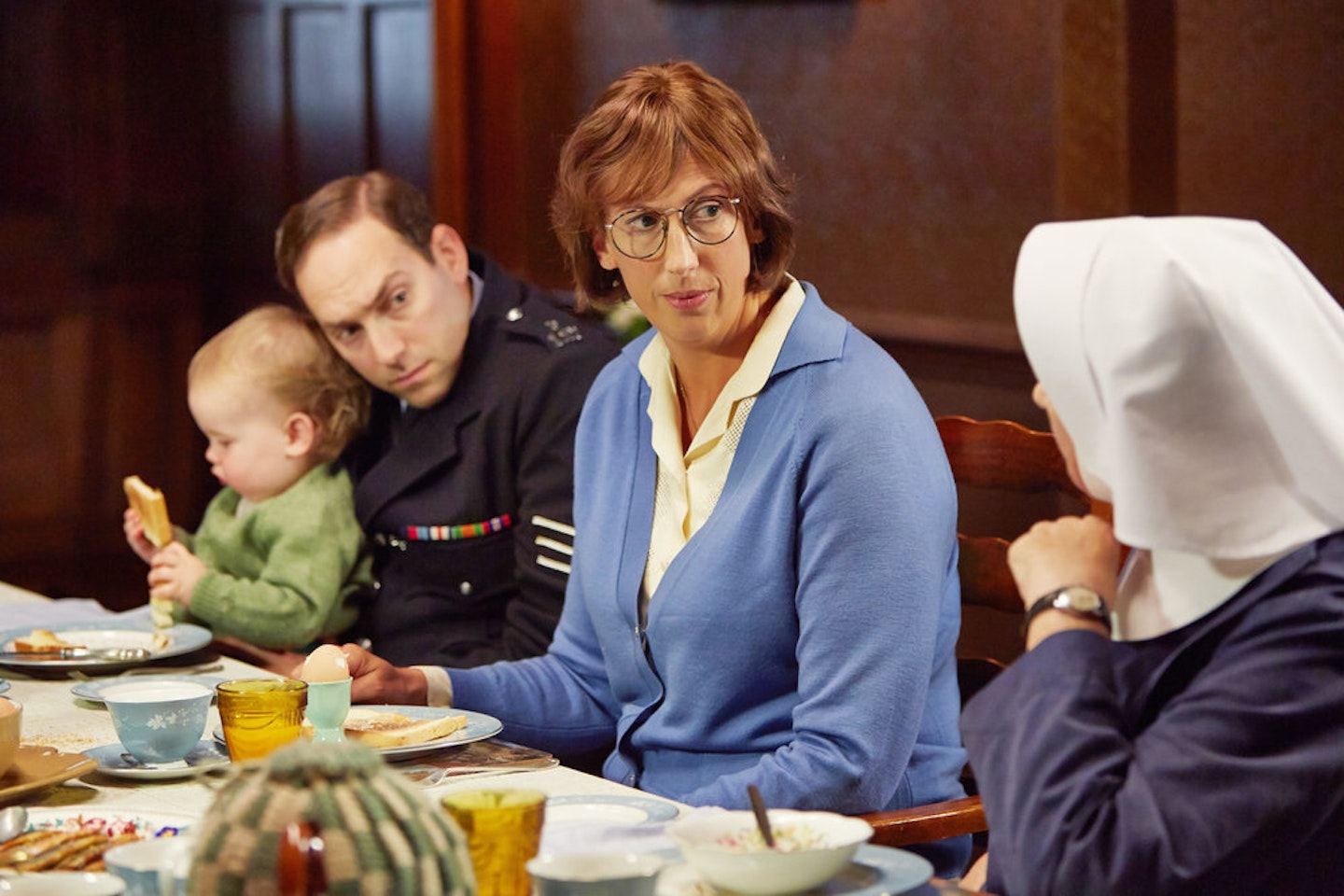 Chummy Noakes – or Camilla Cholomondely-Browne, as she begins in the series – is played by Miranda Hart. She is the daughter of a prominent family, and is known for her kindness and good nature. Despite being well-loved, Chummy is very hard on herself, and self-conscious about her height and clumsiness – famously, she couldn't ride a bike when she started work.
She often got up Sister Evangelina's back for her lateness and untidiness, but thanks to her obvious skill as a midwife, this was soon forgotten. She turned her back on her posh roots by marrying East-End policeman Peter Noakes. In series 2, the pair travelled to Africa to complete missionary work, and returned with Chummy nine months pregnant. After a difficult and dramatic birth, she delivered a healthy baby boy – Freddie. Chummy was due to make an appearance in the 2016 Christmas special, but Miranda Hart had to pull out because of illness.
Sister Winifred, Victoria Yeates
Sister Winifred joined the Call The Midwife flock at the start of series three, and is the same age as other young characters Jenny, Trixie and Cynthia. She's already had an interesting past as a head inspector at a village school, where she was known as 'Nitty Nora the Scalp Explorer'! She also worked as a teacher before becoming a midwife, and looks back fondly at that time, initially feeling uncomfortable about midwifery. In series 6 she asked Nurse Crane to teach her to drive, and happily the start of series 7 shows her passing her test!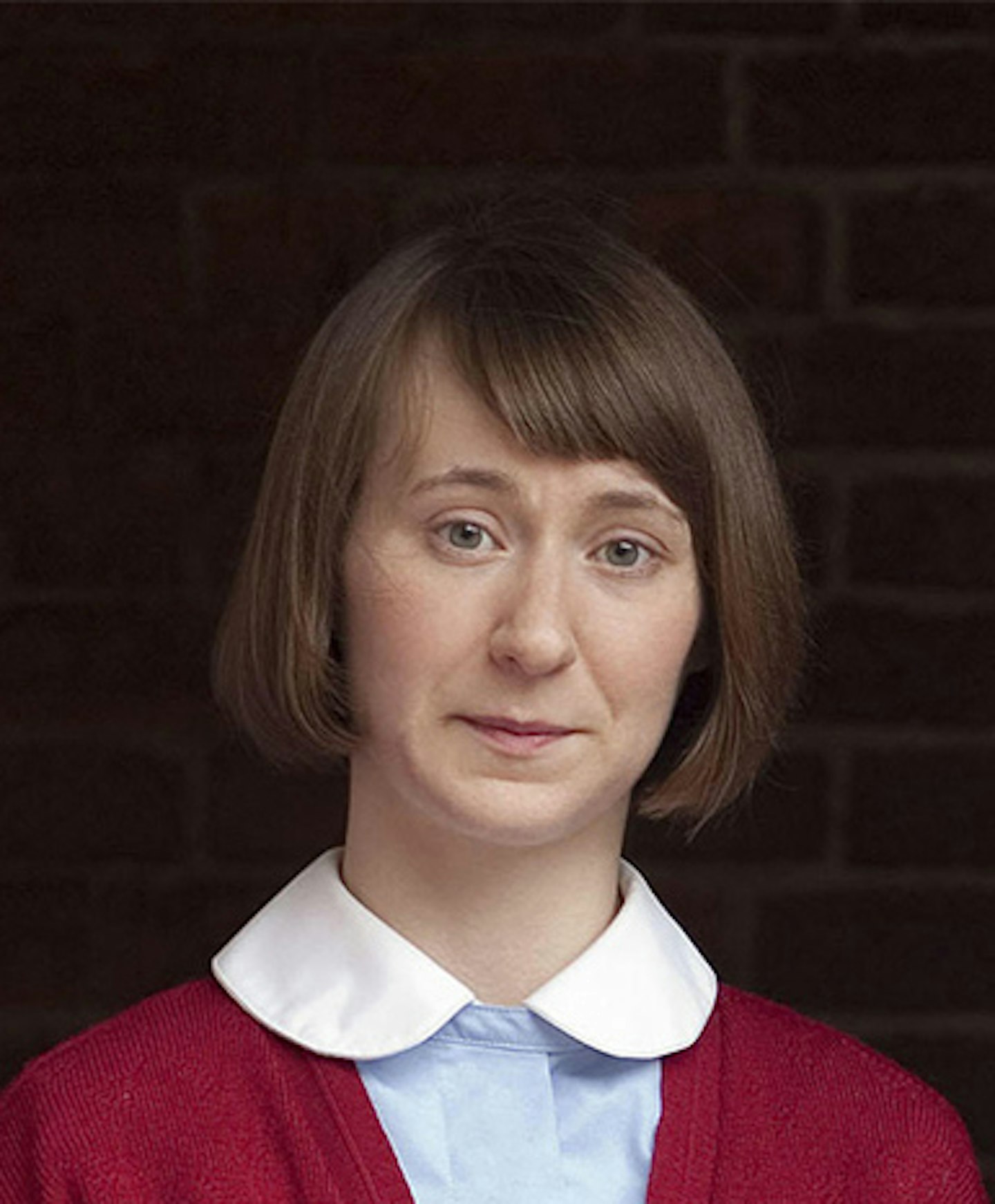 Nurse Cythia Miller, later Sister Mary Cynthia, was played by Bryony Hannah and appeared in Call The Midwife series 1 to 6. She was already a resident of Nonnatus House when Jenny arrived, and the two became firm friends. In the 2014 Christmas special, she decided to become a nun, returning in series 4 as Sister Mary Cynthia.
Poor Cynthia was attacked by a strange man (who had been attacking other women in the streets) and was left unconscious. This horrible experience caused her to question how God had let this happen. She tells the nuns she's going to the Mother House to recuperate, but it later becomes apparent she's at the Linchmere Hospital – a mental institution, receiving electro-convulsive therapy for depression.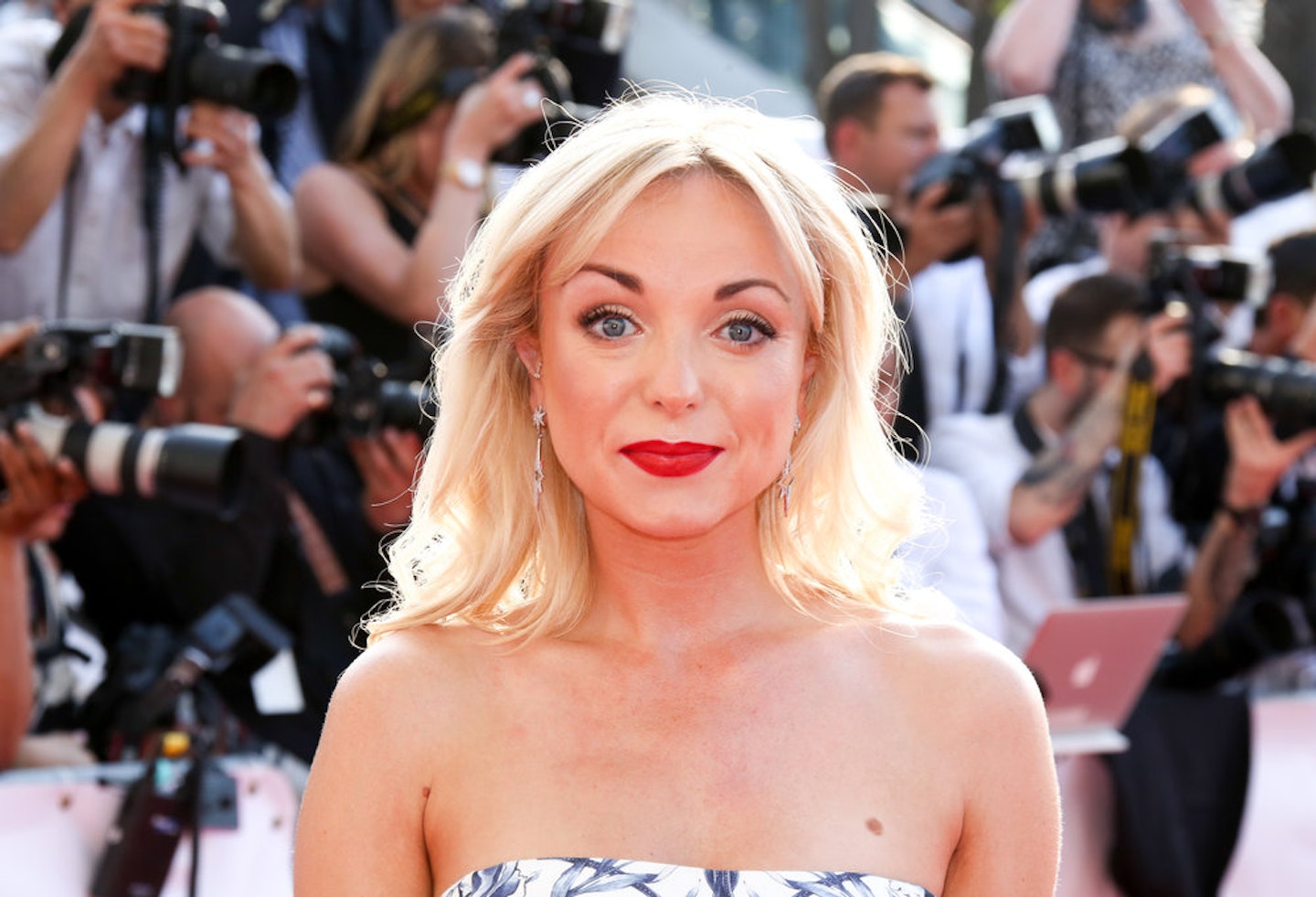 Trixie Franklin, played by Helen George, has been a core member of Nonnatus House. She appeared in series 1 and is still going strong! Trixie brings a touch of glamour to midwifery, with her passion for jazz, smoking and flirting…not necessarily in that order! She's had various love interests throughout her time on the show, including the seedy Clifford Raines, former fiancé, vicar, Tom Hereward and dentist Christopher Dockerill. She's been through various dramatic storylines, including an addiction to alcohol and travelling to South Africa to deliver a baby alone by c-section. In series 11 of Call the Midwife, Trixie met her now husband Matthew, and the pair married in season 12.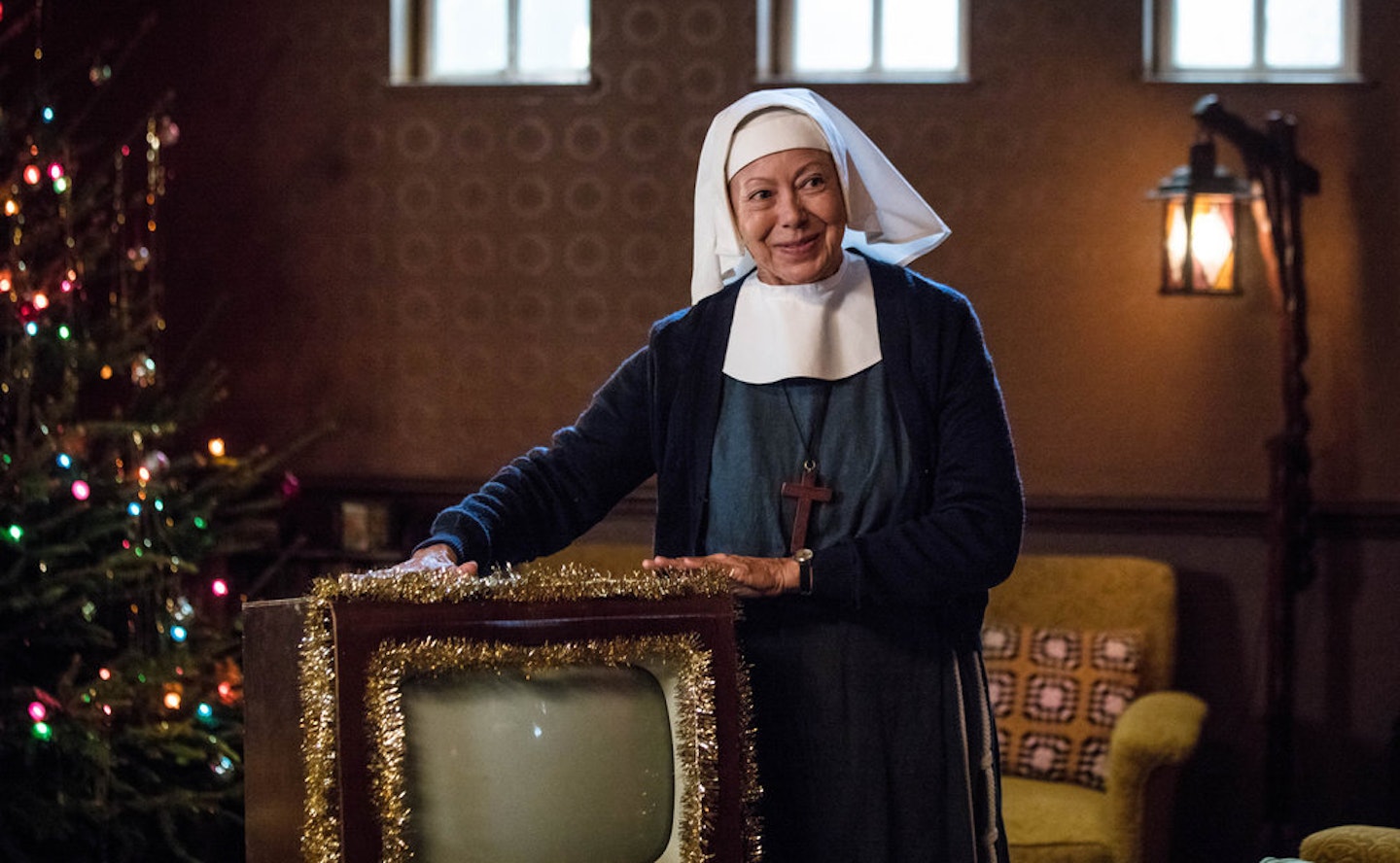 Sister Julienne, played by Jenny Agutter, is the Sister-in-Charge of Nonnatus House. She is a kind and generous character, much loved by the other sisters and midwives. She briefly lost her status after being demoted in favour of Sister Ursula, however the sister's new rules mean a baby suffering with carbon monoxide poisoning slips through the net, and Sister Julienne is soon back in charge. "We're very supportive of each other – rather like ordinary sisters are in real life," Jenny told us in an interview about the cast of Call The Midwife.
"The fact that our characters are completely different helps. That's not to say we don't drive each other mad at times. We can't hear each other when we're wearing our wimples, for instance. We're constantly repeating 'What? What? What?' That gets irritating but then the wimples are irritating in themselves – you get very hot. All in all, though, we do have a wonderful time together."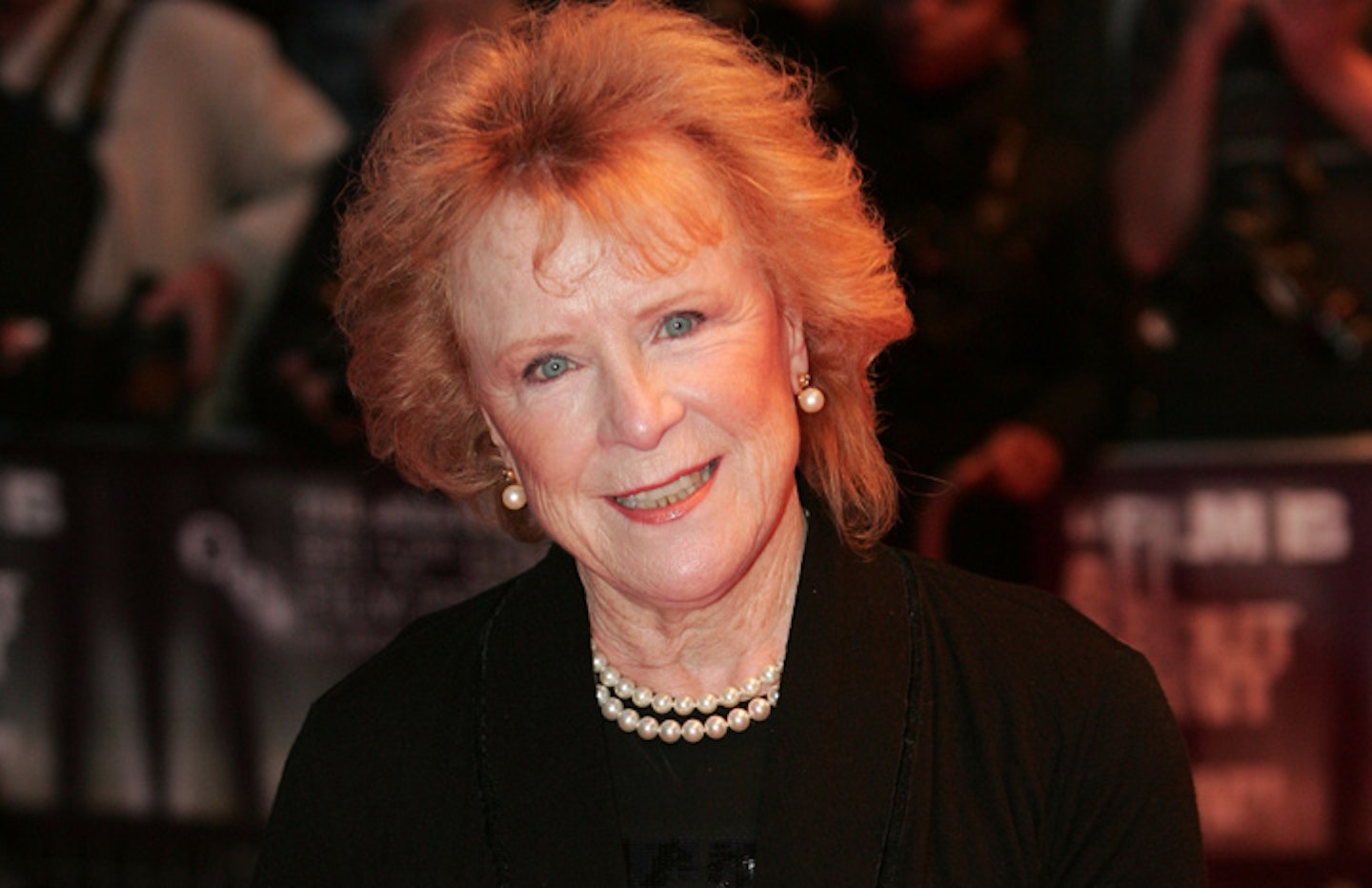 Sister Monica Joan, played by Judy Parfitt, Sister Monica Joan, played by Judy Parfitt, was one of the first women in the UK to qualify as a nurse midwife. She has a deep love of astrology and cake (not necessarily in that order!) Her age means she often gets confused and worries she can't be of use, but has always risen to the occasion when the others have needed her.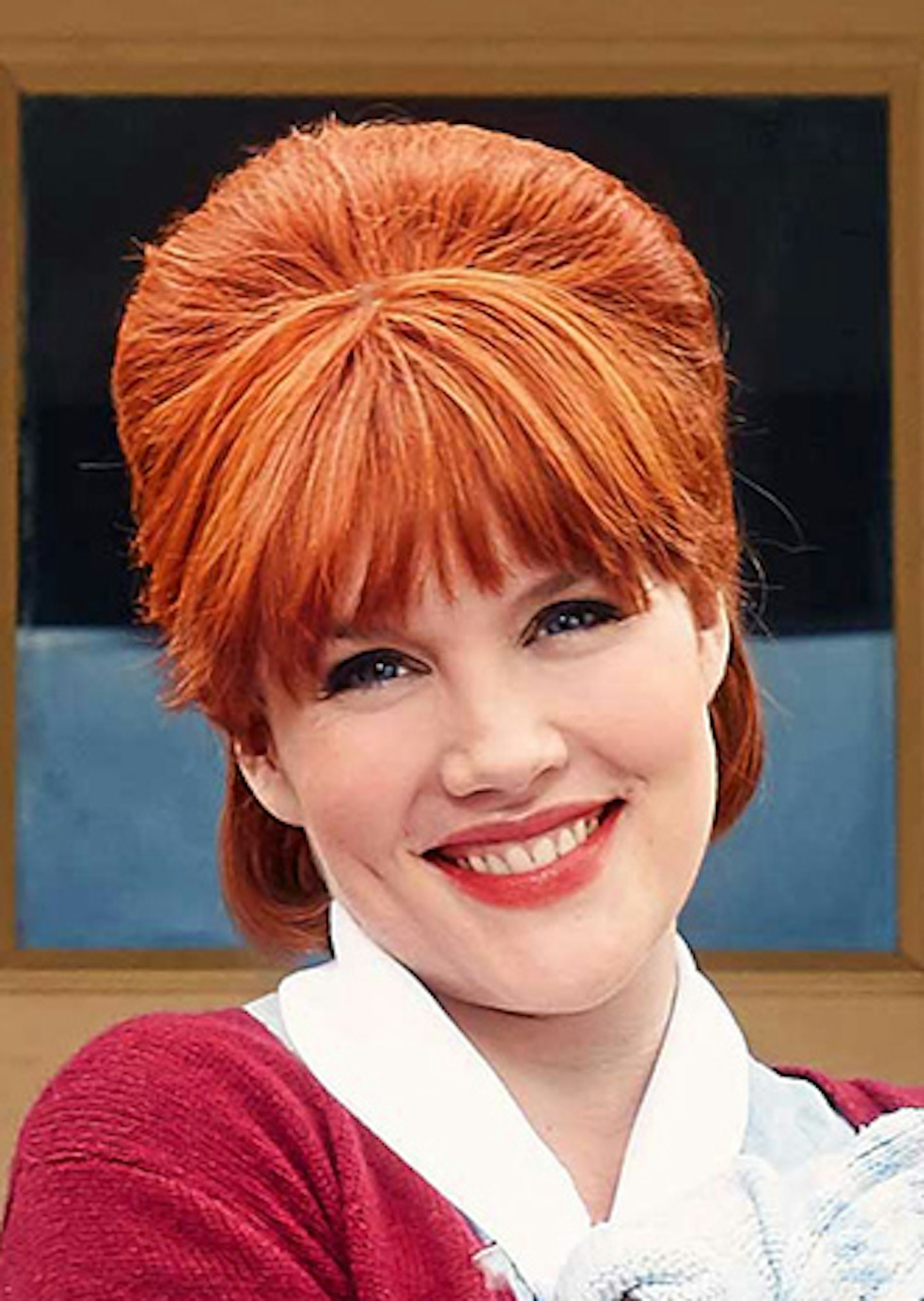 Nurse Patsy, played by Emerald Fennell, first appeared in series 3. Born in Shanghai, she arrived at Nonnatus house to help cover Jenny's workload. Full of beans, she quickly befriended roommate Trixie - the pair enjoyed a late-night cigarette or two!
In series 4 it's revealed that Patsy is in a lesbian relationship with nurse Delia Busby, who she previously worked with. As was the case in the 1960s, the two had to keep their relationship a secret, but they eventually managed to find a flat together and Patsy left Nonnatus house.
The path of true love never did run smooth (especially on TV!) and sadly Delia then had an accident that left her with amnesia - and unable to remember Patsy. After a few months, however, her memories returned and the pair moved together back into Nonnatus house. In series 6, Patsy left the nuns to go to Hong Kong to visit her dying father, but returned to be with Delia.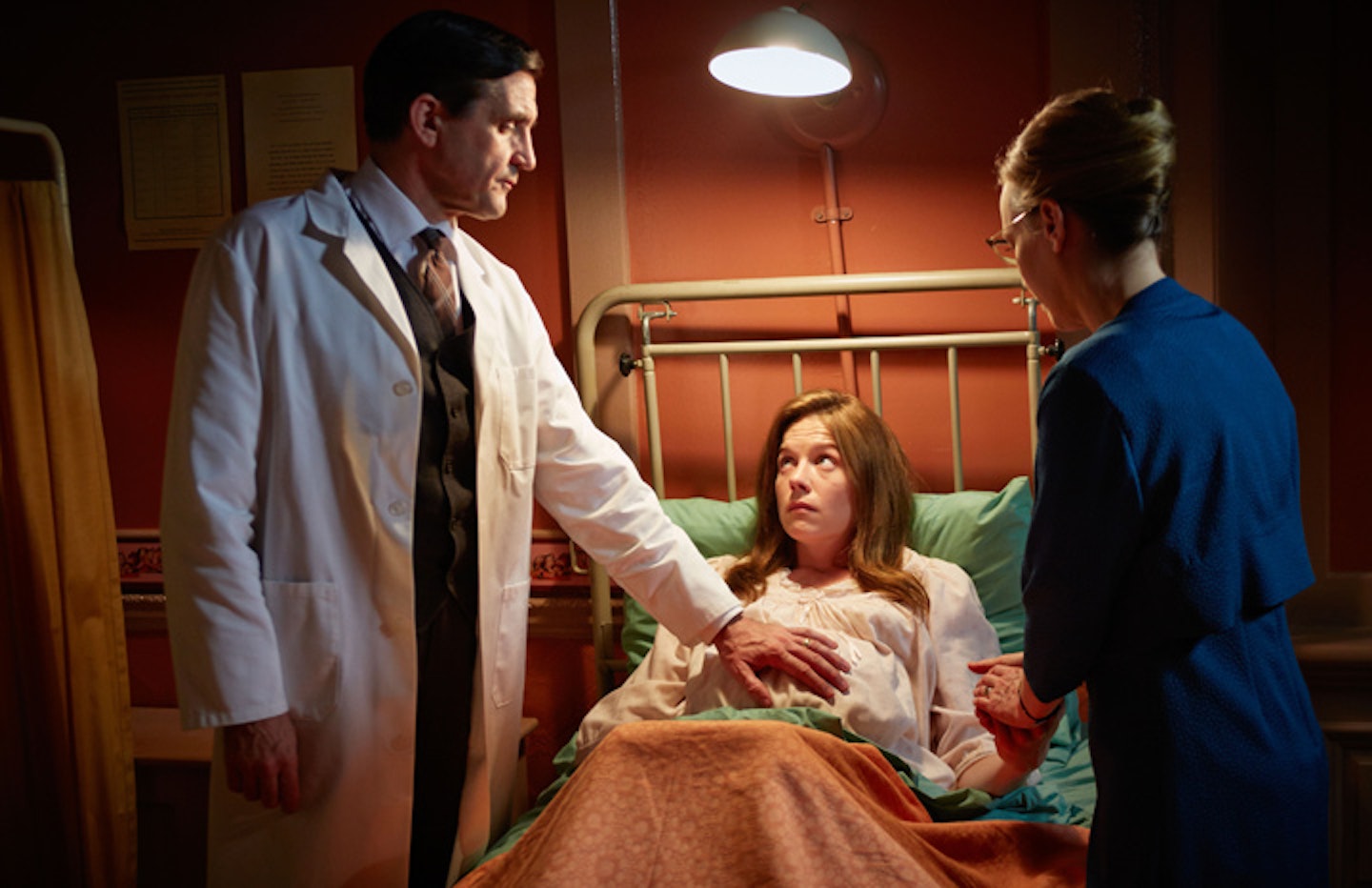 Dr Patrick Turner, played by Stephen McGann, is a GP who works closely with the midwives of Nonnatus House. He served as a doctor in WWII and suffered a mental breakdown in 1945.
After the war, he married and had a son Timothy, but Mrs Turner died in 1957. During his work with the midwives and nuns, he became close to Sister Bernadette – causing her to revoke her vows! She left the order and became Shelagh and the pair were married in the 2013 Christmas special. The pair adopted a daughter, Angela Julienne Turner.
Nurse Barbara, Charlotte Ritchie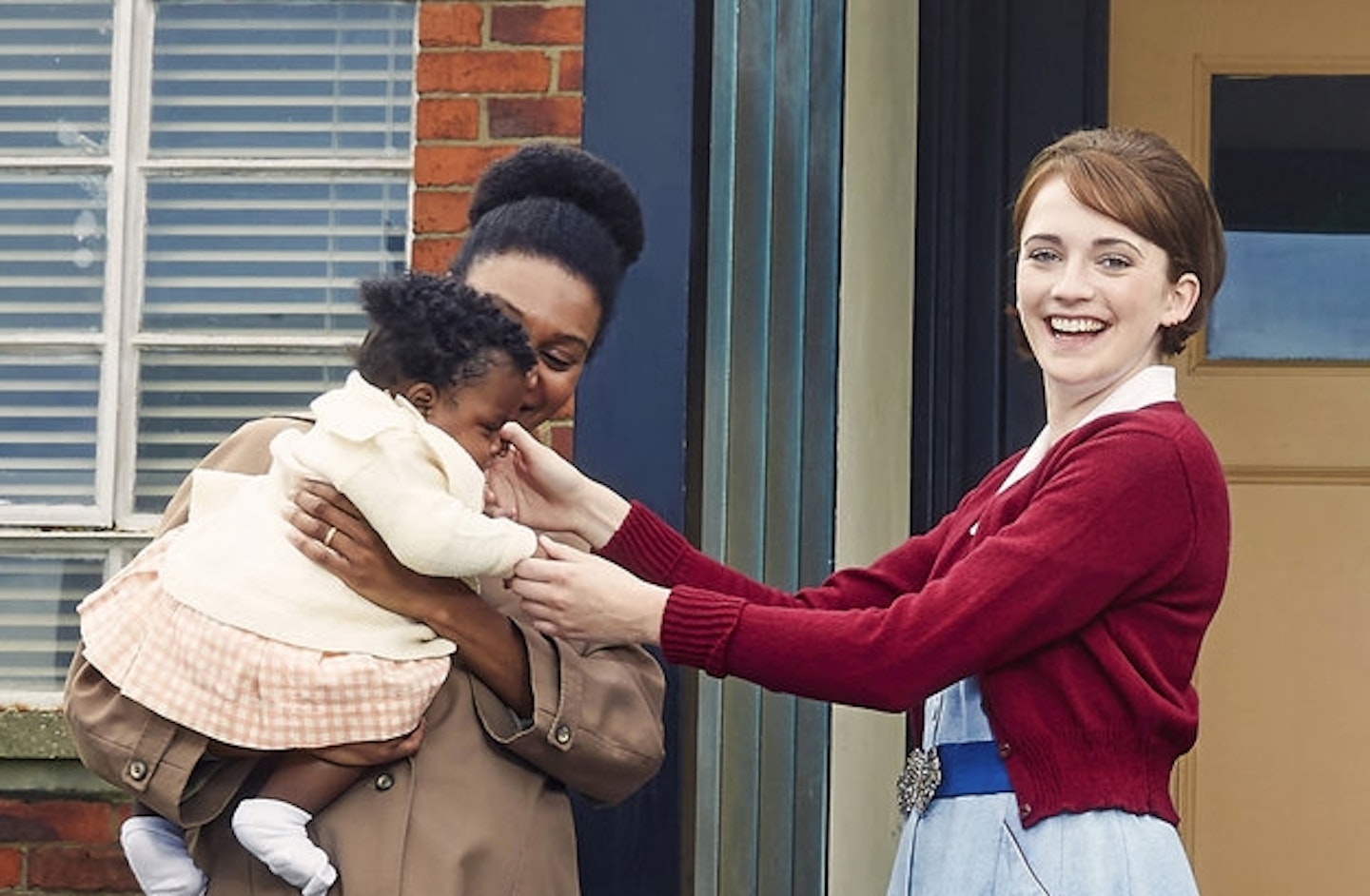 Barbara Gilbert, later Barbara Hereward, is played by Charlotte Ritchie. After joining Nonnatus House in series 4, she was instantly popular with the other midwives and nuns – despite a boozy start on her first night. She's an impressive midwife, once delivering three babies in one day, and started seeing Trixie's ex-fiance, Tom Hereward, in series 5.
After Trixie gave the relationship her blessing, the pair got engaged and married. But our joy for Barbara was short-lived, as tragedy struck in series seven when the newly-wed contracted septicaemia and died. There weren't enough tissues in the world to deal with our sadness and shock.
Sister Bernadette aka Shelagh Turner, Laura Main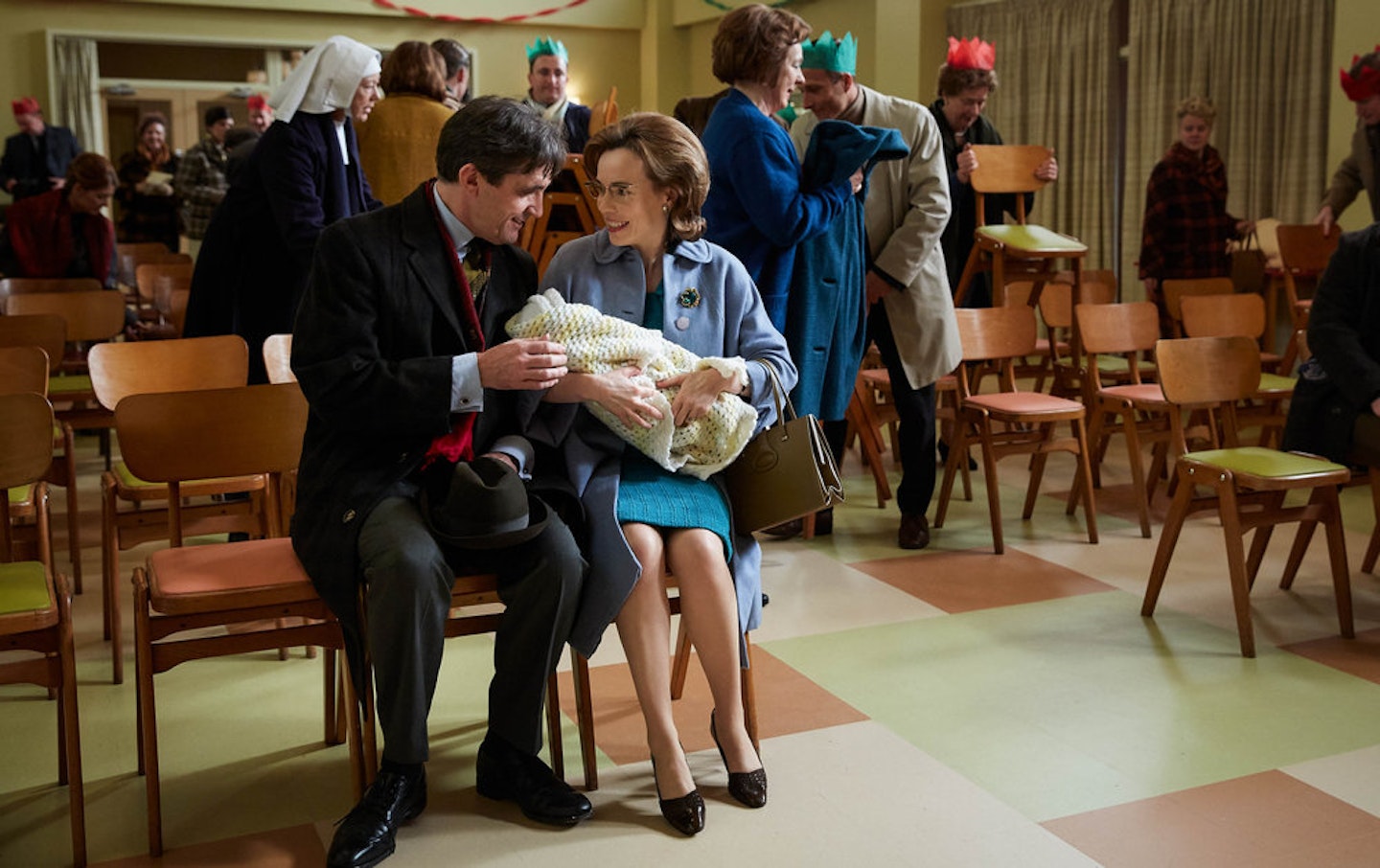 Originally known as Sister Bernadette, she appeared in series one, but by series two was questioning her vocation. After a nasty bout of illness, she decided to leave the order to marry the dashing Dr Turner. The pair adopted baby Angela after it was revealed that Shelagh was infertile.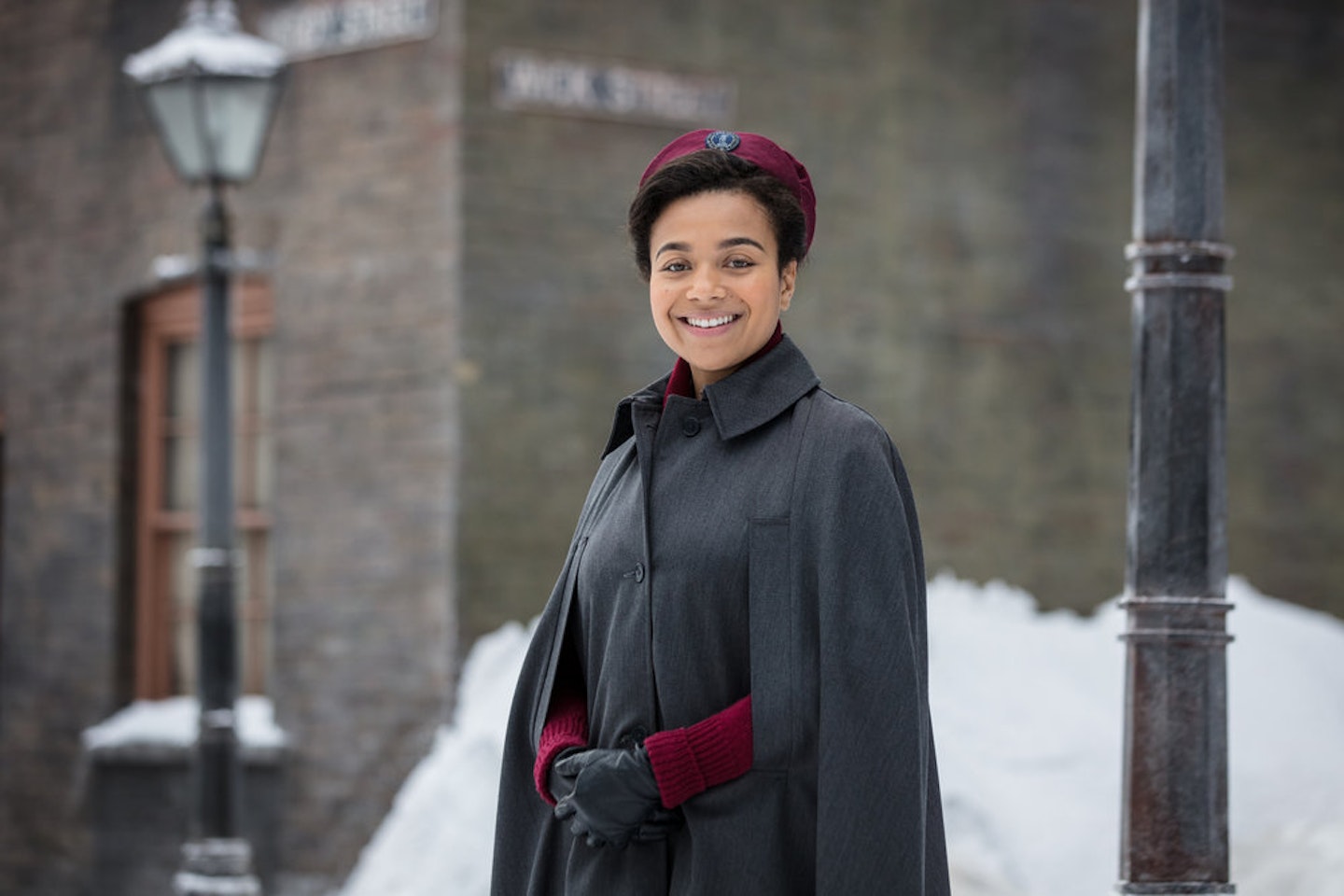 Leonie Anderson has been signed up to star in series 7 of Call The Midwife. She'll be playing Nurse Lucille Anderson, the show's first West Indian character.
"Elegant, funny and clever, Lucille is swift to settle in and bring a fresh new energy to life at Nonnatus House," says the programme's creator Heidi Thomas. We're so excited to see Leonie's character shake things up at Nonnatus House!
Did you know that Jack Ashton and Helen George are in a relationship together? The pair have a daughter together.
Tom is first introduced in the third episode of Season Three and he soon becomes a regular character from that point on and becomes close to Trixie.
At the beginning of Season Four, Tom proposes to Trixie and she accepts, but later breaks off the engagement.
In Season Five, Tom starts dating Trixie's colleague Barbara though Trixie is not best pleased about this and she seems unable to let Tom go. She later gives the relationship her blessing, although she is still sad not to have anyone of her own.
He and Barbara get married in the last episode of Season Six with Barbara's father, himself a clergyman, conducting the service.
In Season 7, Barbara soon becomes very ill with meningococcal septicemia and dies, Tom and Phyllis were at her bedside.
Tom does not appear in any future series after Barbara's death as he joined Barbara's father on his mission in New Guinea.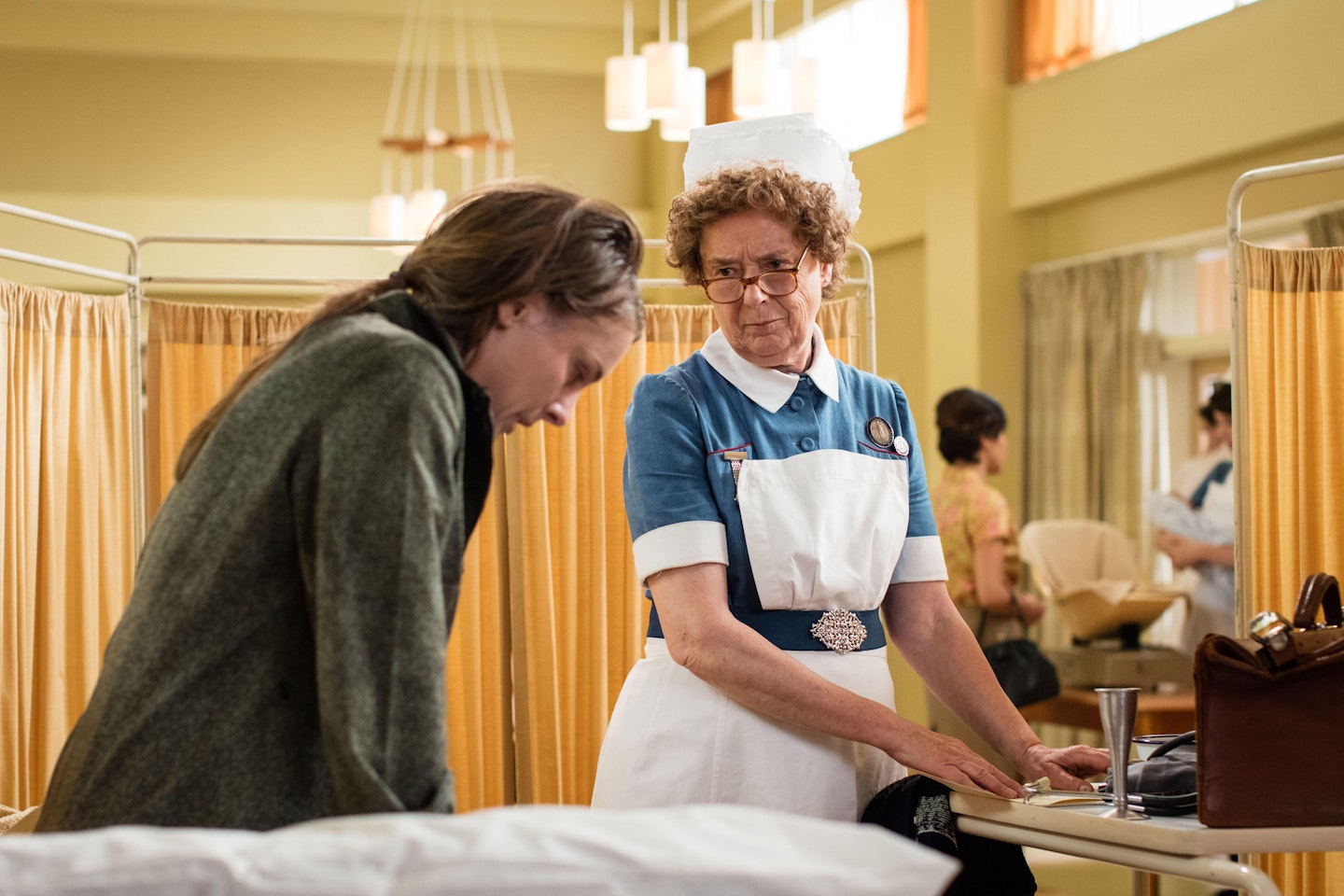 Fenella Woolgar as Sister Hilda
Sister Hilda was introduced in the 2018 Christmas special and previously worked with the Women's Auxiliary Air Force in the Second World War.
Ella Bruccoleri as Sister Frances
Sister Frances is also introduced in the 2018 Christmas special. She's a fairly inexperienced midwife and it took her time to find her feet at Nonnatus house.
Other Call the Midwife stars you may recognise...
Annette Crosbie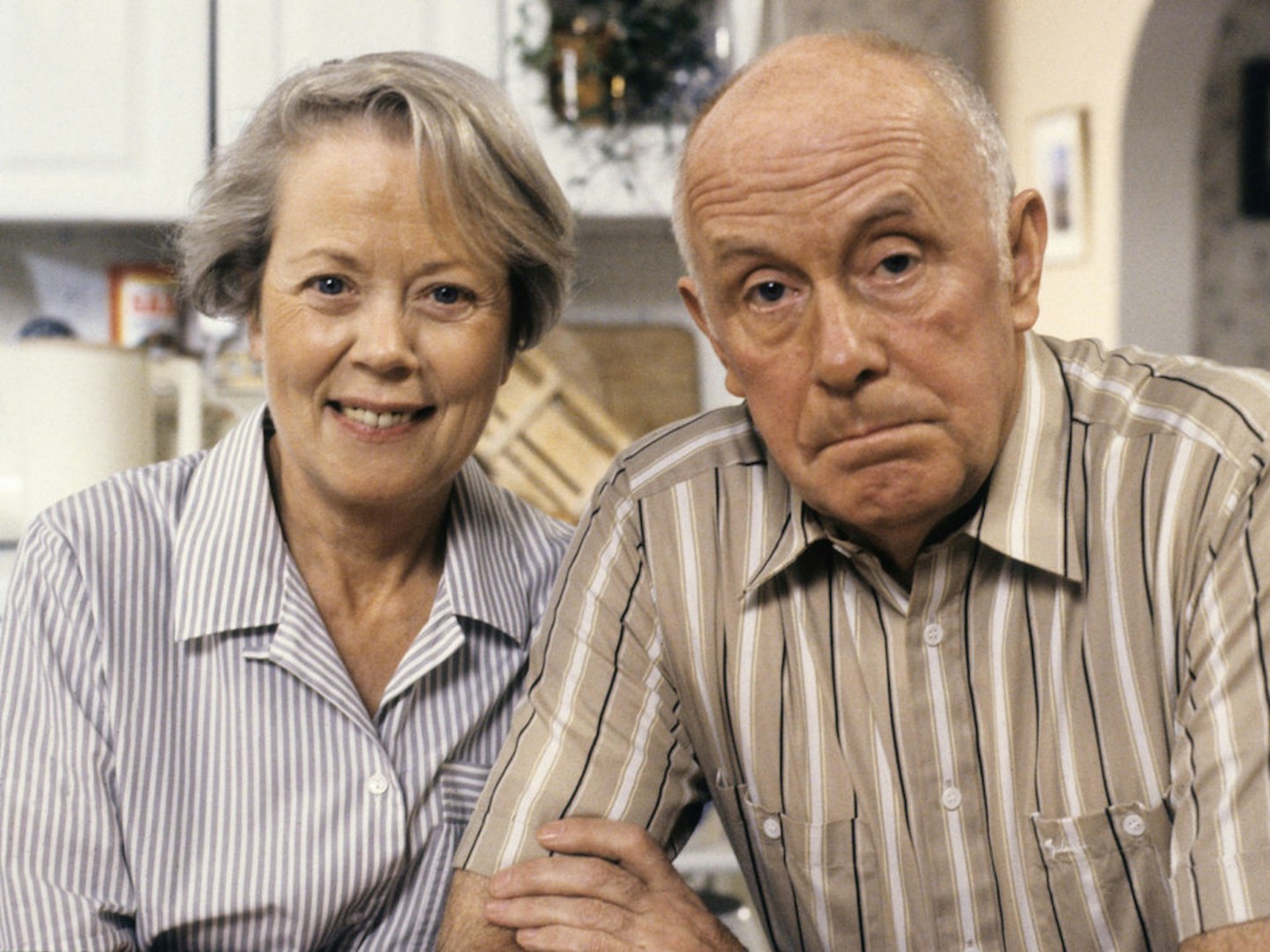 You may recognise Annette from the popular sitcom, One Foot in the Grave where she played Victor Meldrew's long-suffering wife, Margaret Meldrew. But the actress also appear in the festive episode of Call The Midwife.
When asked about appearing in the medical drama on Loose Women, Annette, 84, joked: "Yes, I am. Not as an expectant woman.
"A friend said to me, 'You're not pregnant are you?' "
Annette played Clarice Millgrove in the special Christmas episode.
Call The Midwife viewers were "moved to tears" by Annette's performance as an elderly suffragette who is struggling to keep her independence.
Sarah Gordy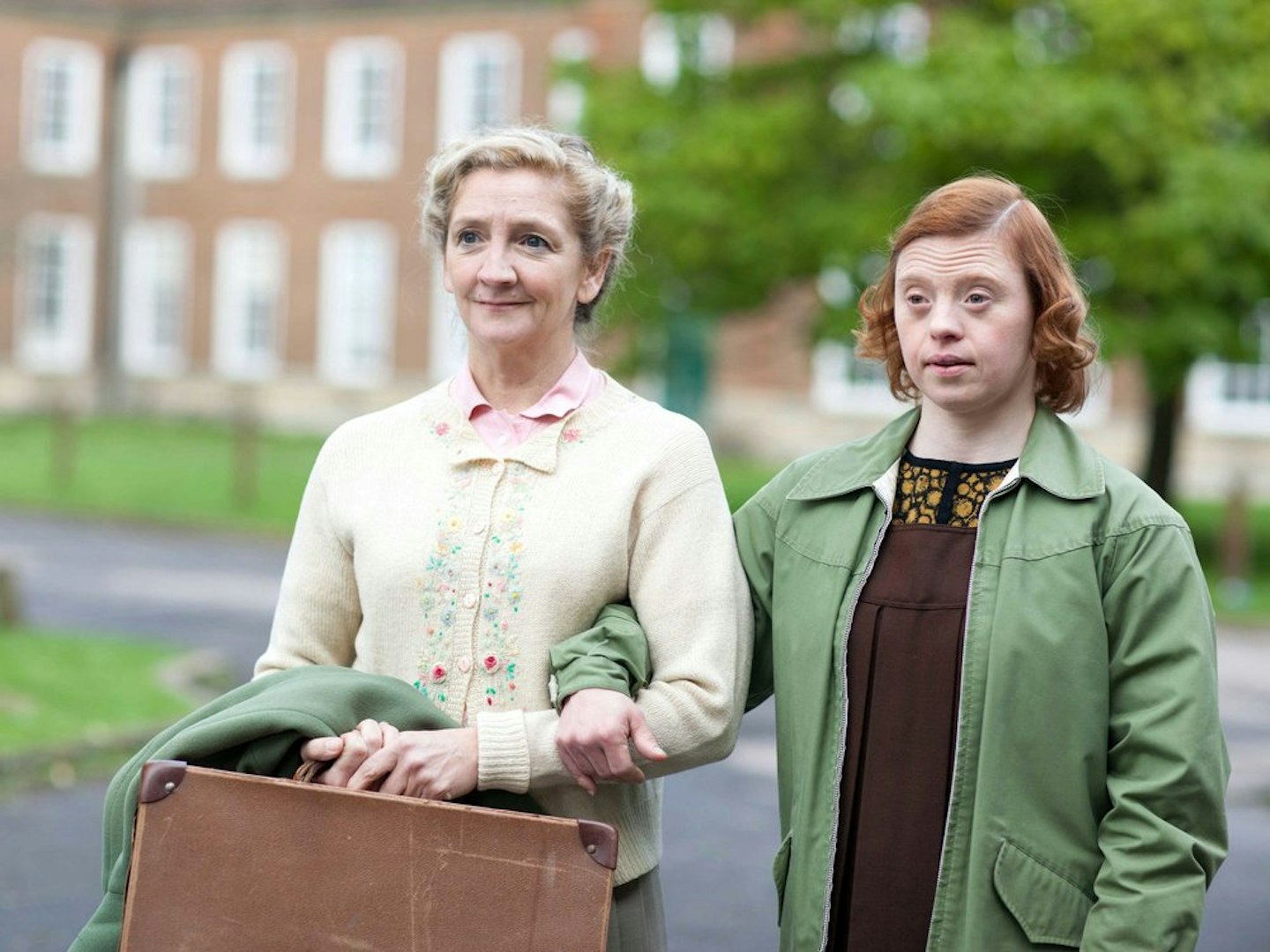 The Call The Midwife actress who you may recognise as Sally Harper was awarded an MBE, making her the first woman with Down's syndrome to be awarded the honour. The actress has also starred in Upstairs Downstairs and Peak Practice but was awarded for her charity work for her services to arts and people with disabilities.
Speaking about her achievement, she said it was "just fantastic" to be awarded by Prince William in the ceremony and admitted she got a little emotional when she found out about the award.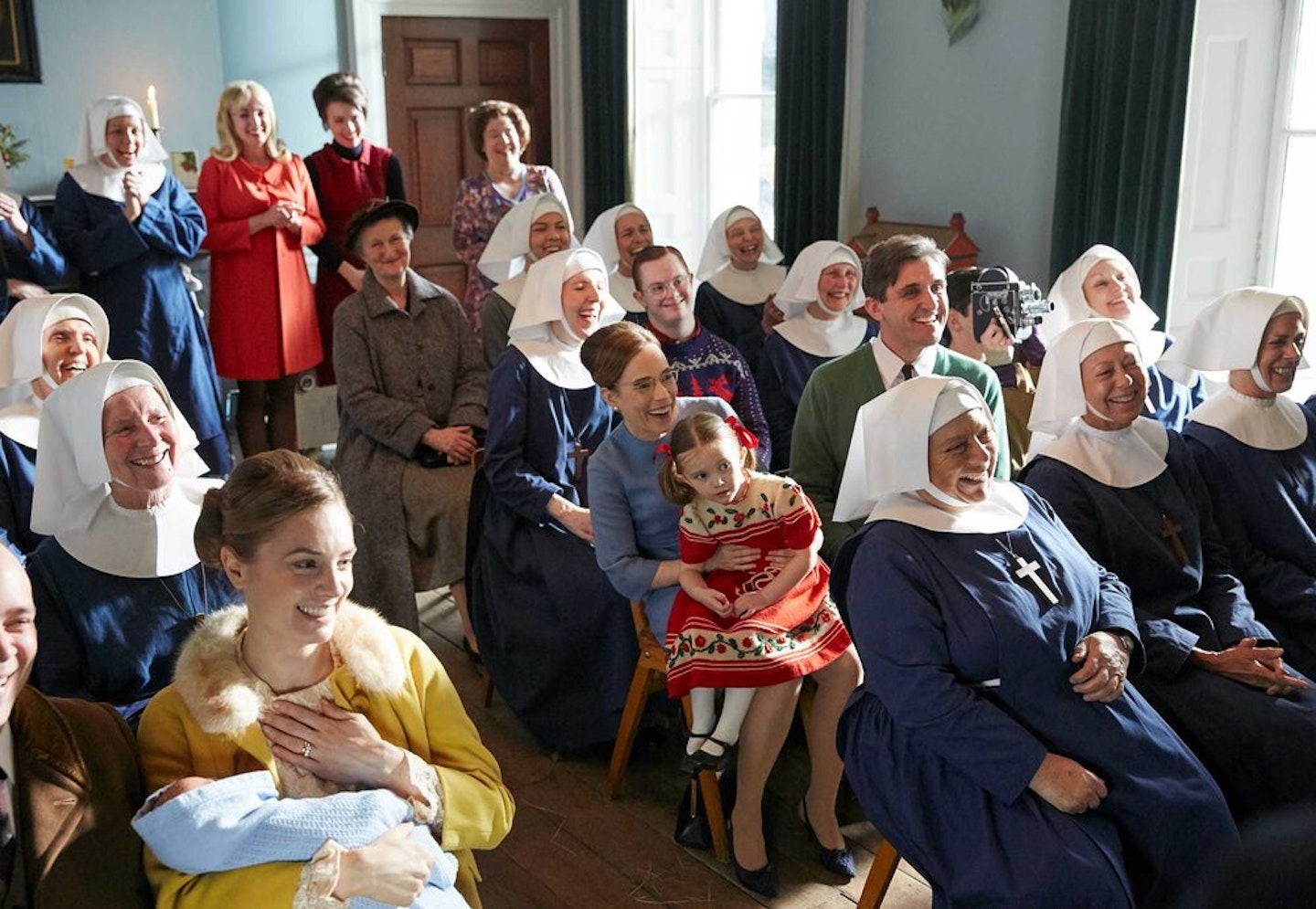 Speaking about her work, she said, "I'd like to inspire others and empower others to believe in themselves, especially people with Down's syndrome. The world is their oyster."
Miriam Margolyse
Harry Potter star Miriam Margolyse joined the cast of Call The Midwife for a Christmas special in 2018 as well as episode one of series eight, which picked up in spring 1964. She played the part of Sister Mildred.
Mildred surprised Nonnatus House at Christmas time, with four Chinese orphans on her arrival. The child refugees who accompany her had fled China and were found abandoned in Hong Kong. They are being adopted in the UK as part of the World Refugee Project.
We imagine working on the Call The Midwife set is a wonderful experience but Miriam has admitted that there was one thing she struggled with, revealing that performing while wearing the cloth headdress, which covered the head, neck and sides of her face was very difficult.
Appearing on ITV's 'This Morning', Miriam told Holly Willoughby and Phillip Schofield: "I think you'll be rather impressed with how I look in my wimple.
"It was rather a struggle to get it on. It's a bit restricting, you can't open your mouth or do anything that you might want to do."
Despite this, Miriam admitted that she loved her time on the set of the show, praising her co-stars as a "fabulous" group of actresses. Miriam is particularly a fan of Jenny Agutter, describing her as the "leader" of the team.
She said: "It's lovely to be with all of those fabulous actresses. It's a very happy company and Jenny Agutter - who is the leader, really - she's such an amazing person."