The best foot massagers are the perfect way to unwind after a long day. They work by using vibrations, kneading and massaging away those pesky pains just like massage guns. Even if you've been embarking upon your daily exercise in some of the best walking boots on offer, there's still a good chance you're experiencing a bout of dryness and aches from all that movement and the change in weather.
Wellness technology make excellent gifts to help your loved ones (or you) unwind. That's where the best massagers come in. Massage guns help to target aches and pains in the body. Face massagers help relieve tension and puffiness. Foot massagers help to stimulate your muscles and improve your circulation, and foot massagers can even be critical for hose with long-term conditions such as diabetes. You no longer need to take a trip to the spa to give your body the treatment it deserves.
Best foot massagers at a glance
• Best foot massager: RENPHO Foot Massager with Heat - View now on Amazon UK
• Best foot massager on a budget: Snailax 2-in-1 Shiatsu Foot and Back Massager - View now on Amazon UK
• Best foot massager for larger feet: HoMedics Shiatsu Foot Massager with Heat - View now on Homedics
However, like most things, they come in all shapes and sizes, and knowing which one is right for you can be the challenging part. So, we've come up with the ultimate list of the best foot massagers to suit every budget, need, and lifestyle.
The best foot massagers
Best foot massager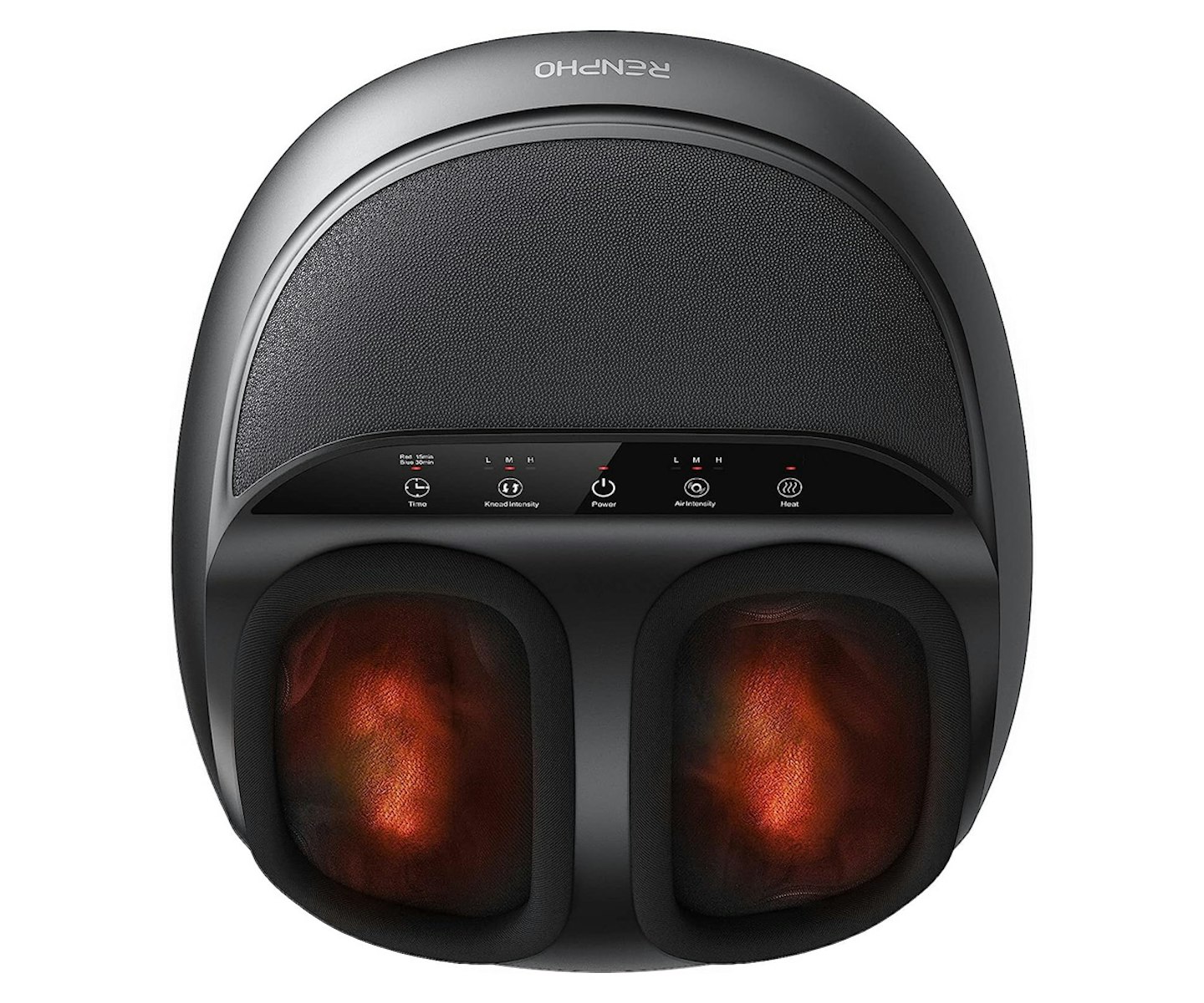 Amazon
Description
This panel-controlled massager from RENPHO has arguably the sleekest design of all. With the touch
Pros
Sleek design
Air compression
Multiple kneading intensities
Touch button which can be controlled by your feet
Cons
Most suitable for medium to larger feet
Best budget foot spa
Description
The SENSIO HOME Foot Spa is a foot spa designed to alleviate foot aches making it the perfect
Pros
Comes with a luxury pedicure kit
Comes with multiple attachments
Good value
Cons
May not be as premium as other options
Best foot massager on a budget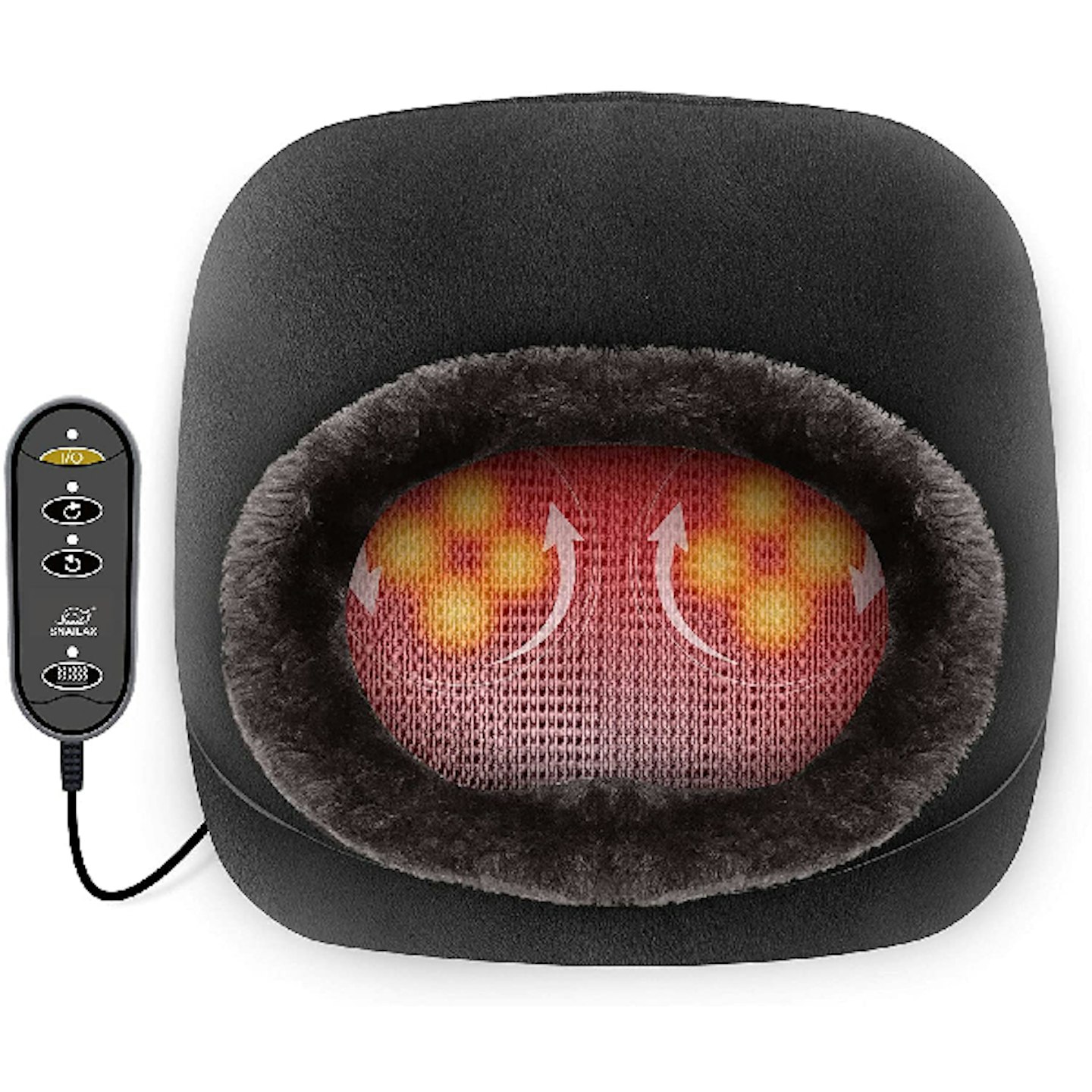 Amazon
Description
The Snailax 2-in-1 is a great budget option for anyone looking for relaxation. Its versatile
Pros
Well-priced
Can be used on other parts of your body
Best foot massager for larger feet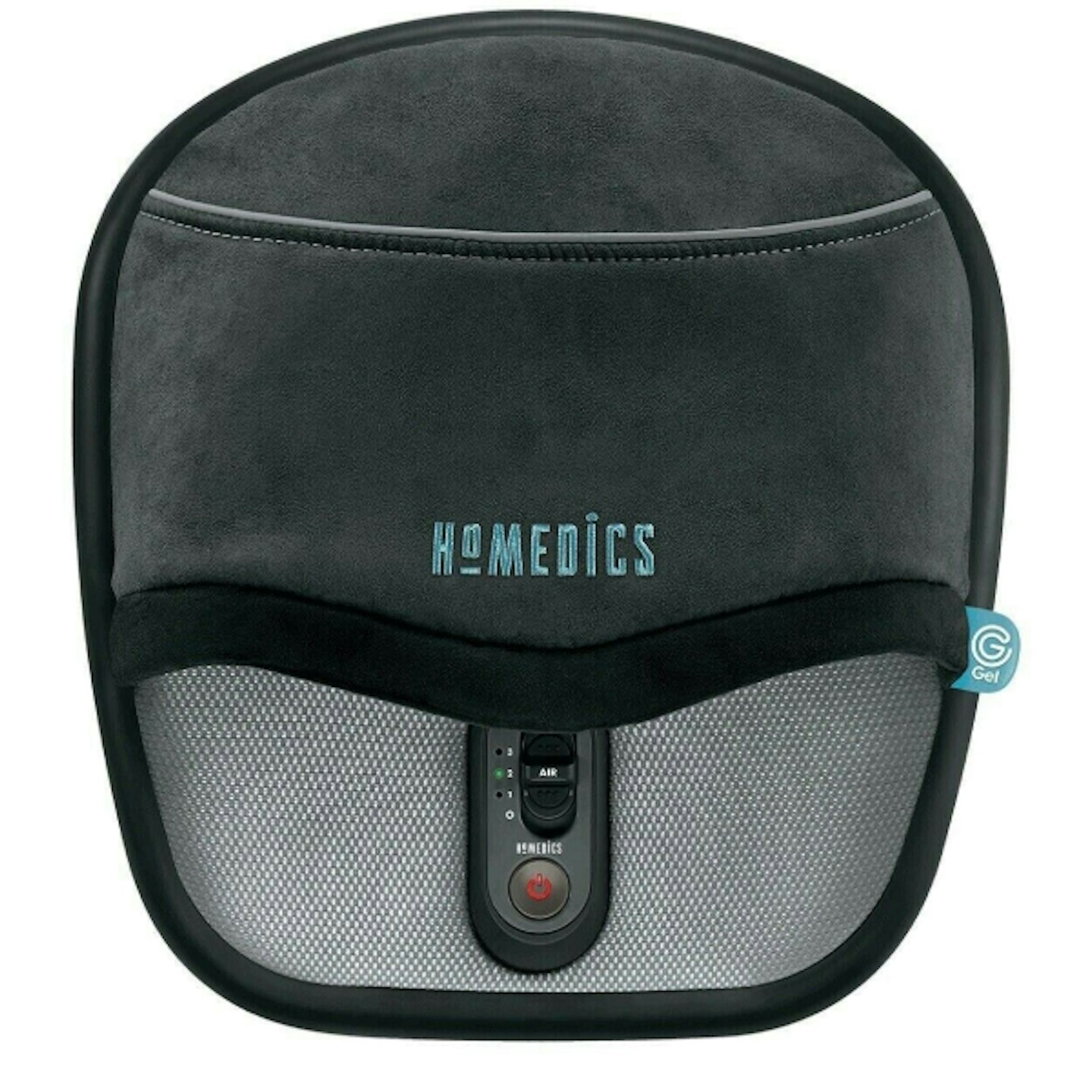 HoMedics
Description
A slightly more industrial style of foot massager, the HoMedics device offers six rotating massage
Pros
Hands-free
Suited for up to size 12 feet
Best adjustable foot massager
Amazon
Description
The biggest selling point of the Nekteck foot massager is being able to adjust its height –
Pros
Adjustable height
Portable
Heat function
Cons
Not great for smaller feet
Best foot massager for on-the-go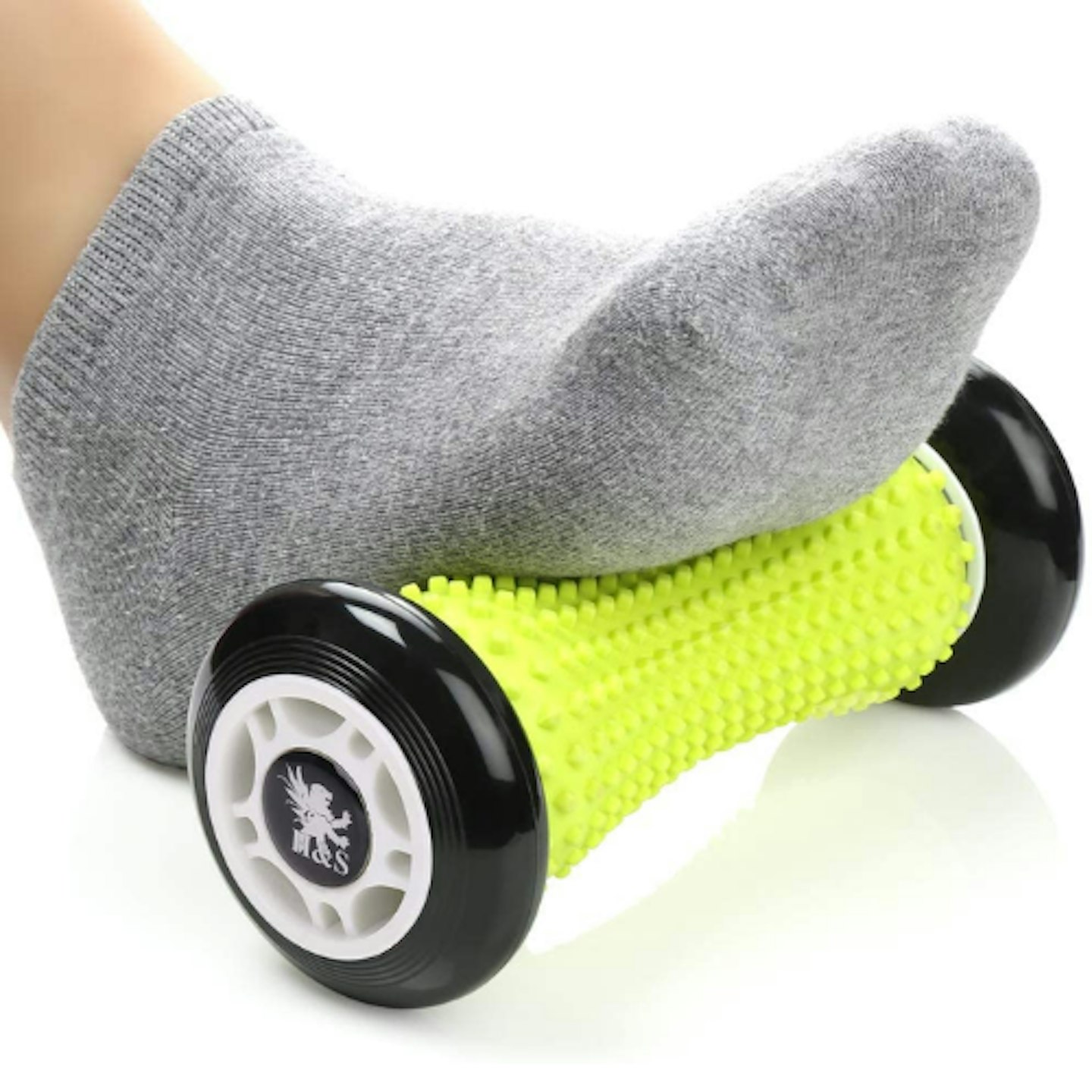 Amazon
Description
This electric-free choice is super popular with athletes, with its super portable and lightweight
Cons
Not suited for relaxation as you have to put in the work!
Best circulation booster
Description
The Revitive Essential Circulation Booster is simplicity and efficacy combined. It's designed to
Pros
Good for pain relief and circulation
Reduces the swelling in the ankles
Good value
FAQs: Best foot massagers
What are the benefits of using a foot massager?
Foot massagers can help alleviate pain, reduce stress, improve circulation, and promote relaxation. Regular use can also aid in the recovery of foot injuries and reduce muscle soreness.
Are foot massagers suitable for people with medical conditions?
While foot massagers can be beneficial, those with certain medical conditions such as deep vein thrombosis, blood clots, or diabetes should consult with a healthcare professional before using one.
How often can I use a foot massager?
For most people, using a foot massager daily for 10-30 minutes can be beneficial. However, it's essential to listen to your body and avoid overuse.
What's the difference between a manual and an electric foot massager?
A manual foot massager requires you to move your feet over the device to get the massage, while an electric foot massager typically has automated nodes and rollers that provide a more intense and consistent massage.
Ellen Kinsey is a senior health and wellness product writer for Yours, specialising in natural health and beauty. She lives and breathes all things food, travel and wellness.