There is nothing quite like a cup of tea - whether you love a cup of milky English Breakfast or a rejuvenating herbal brew, we are here to help you find the best teabags to keep your cupboard stocked. While we might not all agree on the milk-first or milk-last debate, there's one thing we can agree on - the healing powers of tea. Whether you're curling up with a book or catching up with friends, the right tea bag can make the experience. From your beloved kettle to cup, the therapeutic benefits of a pot of tea can not be underestimated.
The world of tea is vast and varied. From strong black tea to the earthy notes of green tea, there's a flavour for every occasion and preference. With a vast number of choices available, we are here to help navigate you through our favourites. So whether you're searching for the perfect gifts for tea lovers or looking to restock, we are here to guide you.
Best teabags at a glance:
• Best tasting teabags: Twinings English Breakfast Tea - View on Amazon UK
• Best rich teabags: Barry's Gold Blend - View on Amazon UK
• Best blend for sleep: Clipper Organic Infusion Snore and Peace - View on Amazon UK
• Best for detoxing: Traditional Medicinals Tea Organic Dandelion - View on Amazon UK
With so many types, including green tea, herbal infusions, and classic black teas, there's always a new flavour waiting to be discovered. You could also consider trying a monthly tea subscription box to help you discover new types. When it comes to teabags, it's not just about the tea inside but also the bag itself. Traditional paper teabags have been a staple for years, offering convenience and simplicity. On the other hand, silk teabags are often found cradling premium blends and are entirely free from microplastics.
We've explored the best on the market and tried and tested blends to bring you a list of the best teabags on the market. From household names to artisanal brands, there's something here for everyone. Whether you're sipping from a classic cup and saucer or on the go with your trusty travel mug, let's get into it.
Best teabags
Best tasting teabags
Description
Twinings English Breakfast Tea is celebrated across the UK for its rich flavour and subtle
Pros
Biodegradable plant-based tea bags
320 tea bags
Great flavour
Assam tea
Cons
Stronger than most English Breakfast teas
Best value teabags
Description
Let's start with a classic Yorkshire Tea - a household staple for some. This bulk bag of black tea
Pros
Great value
Bulk item
Household classic
Cons
Some may prefer other black tea brands
Best rich teabags
Description
You will love Barry's Gold Blend if you like rich, malty flavours. This blend is popular in
Pros
Strong, rich flavour
Most popular brew in households across Ireland
It has dark malty flavours 
Biodegradable bags,
Cons
It can be too intense for some
Best decaf teabags
Description
Clipper's Decaf Everyday Tea is an organic Assam tea specially selected to retain full flavour
Pros
Plastic free teabags
Organic tea
Decaf
Best earl grey teabags
Description
Twinings Earl Grey is a classic blend with a citrusy twist of bergamot - whether you prefer it
Pros
Delicate and refreshing
You can have it with or without milk
Tastes of bergamot and lemon.
Biodegradable
Cons
It may not be to everyone's taste.
Best chai teabags
Description
This blend marries the aromatic spices of ginger and cinnamon with a robust Assam base. Inspired
Pros
It contains ginger root and cinnamon for medicinal properties
Delicious with or without milk
Cons
It may be too spicy for some
Best green tea
Description
The earthy Chinese green tea with Teapigs Mao Feng is made with whole leaves. This blend offers a
Pros
The packaging is certified plastic-free by A Plastic Planet
Silk tea bags casing loose-leaf
Great taste
Cons
Make sure you brew at slightly lower than boiling to ensure it's not too bitter.
Best herbal teabags
Best white teabags
Description
Clipper's White Tea is an organic Chinese tea that is light, refreshing and filled with
Pros
Great for detoxing the body
Filled with antioxidants
Caffeine free
Less bitter than back tea
Cons
Some may prefer a stronger taste
Best tea blend for sleep
Description
If you need a little help to get some shut-eye, this chamomile tea is a classic choice for
Pros
Made with organic chamomile and lavender
20 individually wrapped tea bags
Good for sleep
Cons
Some reviewers found the flavour to be weak - depending on preference
Best tea for calming properties
Description
When it comes to reducing anxiety, chamomile tea is a familiar favourite. Its calming effects can
Pros
Made with organic chamomile flowers
Good for sleep and relaxation
50 individually wrapped silk tea bags
Best tea for bloating
Description
Peppermint tea is known for its digestive benefits, and this blend of three mints is an absolute
Pros
Great value
Strong flavour
It helps with bloat and digestion
Best tea for detoxing
Description
If you are looking for a tea that supports kidney function and healthy digestion - dandelion is a
Pros
Supports urinary health
Detoxifying
Organic
Buyer's guide: Best teabags
What materials are commonly used for teabags?
Teabags come in a variety of materials. However, they are often made from paper, which is biodegradable and affordable. For a touch of luxury, some premium brands opt for silk, which ensures they are entirely microplastic-free. It's always a good idea to check the packaging if you're environmentally conscious, as many brands now offer compostable or biodegradable options.
How much caffeine is typically in black tea?
Black tea does contain caffeine, but the amount can vary based on factors like the brand, blend, and brewing time. On average, a mug of black tea has between 40-70 mg of caffeine. It's worth noting that this is less than a typical cup of coffee, making black tea a moderate choice for those monitoring their caffeine intake.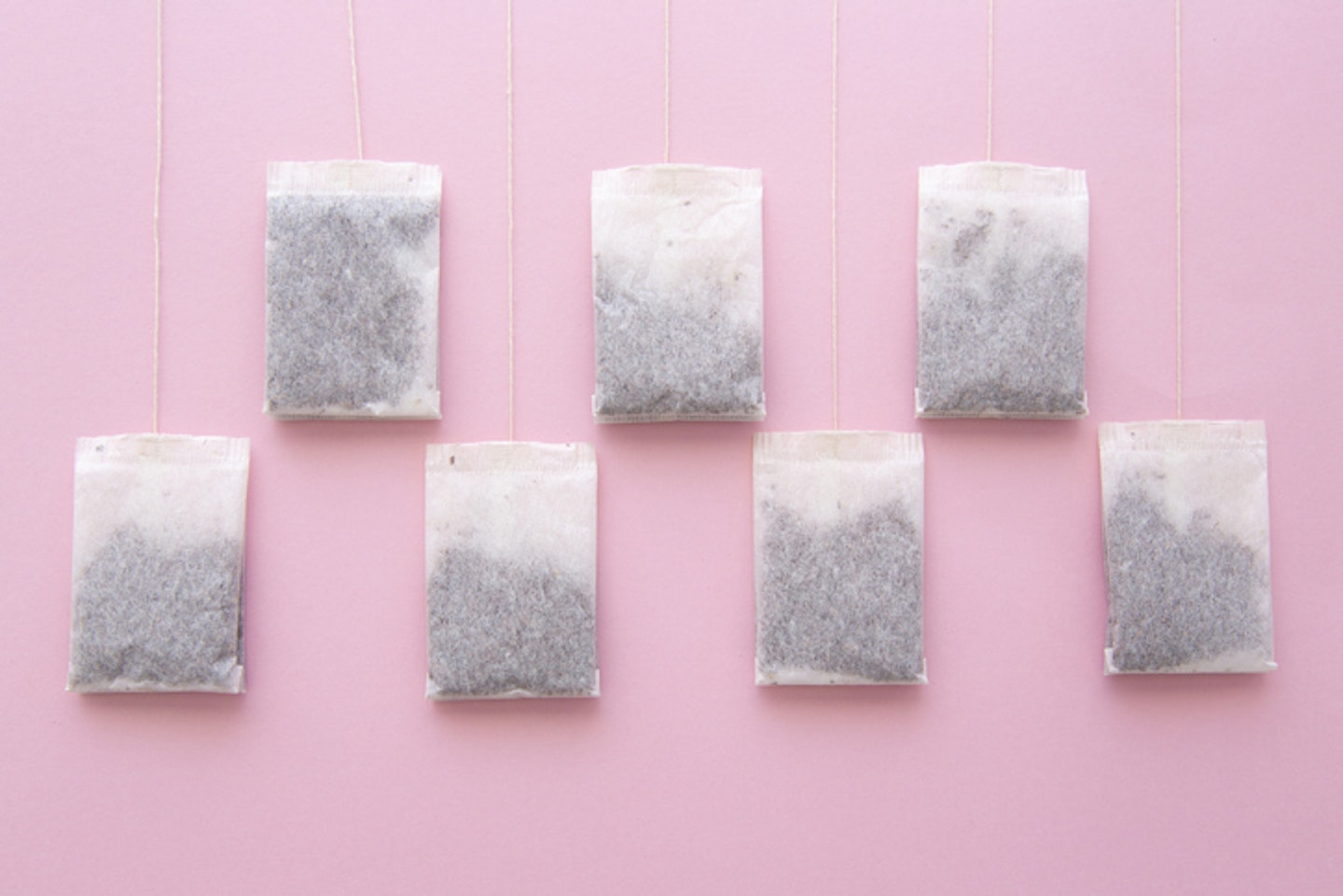 What are the benefits of drinking herbal tea?
Cara Shaw, Nutritional Therapist at CRS Nutrition, tells us that plants or plant parts found in herbal teas can be highly concentrated in phytochemicals with numerous beneficial therapeutic effects. She says: "These include reducing feelings of stress, relieving stomach gassiness, boosting immunity, or invigorating and refreshing the body and mind, resulting in an energy boost." Here is our guide to the best herbal tea.
How do the medicinal properties of herbal tea work?
"Each herb contains a variety of phytochemicals that offer a range of effects or 'actions' which can help with a range of health and wellbeing issues", says Cara. "For example, chamomile can reduce feelings of stress and anxiety by relaxing the nervous system. It is also anti-spasmodic so that it can give relief from gas and bloating. Lastly, it is also anti-inflammatory."
What are the ingredients to look out for in a tea :
Cara says that certain herbs have specific healing properties. Here is a quick guide to which herbs could target specific areas of your health.
Sleep – chamomile and lavender.
Anxiety – chamomile, valerian, and passionflower
Digestive issues – peppermint, fennel, chamomile, and ginger
Energy – liquorice and ginseng
Cold/ Flu – fennel, ginger, liquorice, echinacea and turmeric
Skin – nettle and spearmint
Meet the experts:
This article contains expert advice from Cara Shaw, Nutritional Therapist at CRS Nutrition, specialising in Women's health, covering hormone balance, PCOS, fertility, weight loss, skin health and gut health.
Ellen Kinsey is a senior health and wellness product writer for Yours, specialising in natural health and beauty. She lives and breathes all things food, travel and wellness.