Many of us are lucky enough to have coffee pod machines at home to get our daily caffeine fix. But are they as good as the rich, roasted goodness we get from our favourite coffee vendors? Well, having the best coffee pods and capsules will elevate your coffee machine and your morning routine.
As Brits, we are quite literally obsessed with coffee - consuming around 95 million cups every single day. That's around four cups per person, per day. Thanks to the likes of George Clooney and Sofia Vergara with their celebrity endorsements, luxury coffee pods and machines have become quite the craze for hard-core coffee lovers, many of whom even have their own coffee bars at home. Which is no surprise when you consider the health benefits of black coffee
Best coffee pods and capsules at a glance:
• Best overall: L'OR Espresso Supremo Intensity 10 - view on Amazon UK
• Best value: NESCAFE Dolce Gusto Cappuccino Coffee Pods, 30 Capsules (45 Servings) - view on Amazon UK
• Best eco-friendly: Lavazza A Modo Mio Eco Caps Coffee Pods - view on Amazon UK
There's no better time to go in search of the best coffee pods and capsules that are still available online. So, fear not, coffee lovers, here are the best coffee pods and capsules that will give even the coffee shops a run for their money – all of which can be safely delivered directly to your door.
Best coffee pods and capsules
Best overall
Credit: Amazon
Description
A slightly pricey option for just ten capsules, but treat yourself - plus, they're Nespresso
Pros
Great taste
Good value for money
Tastes great every time
Recyclable
Best eco-friendly coffee capsules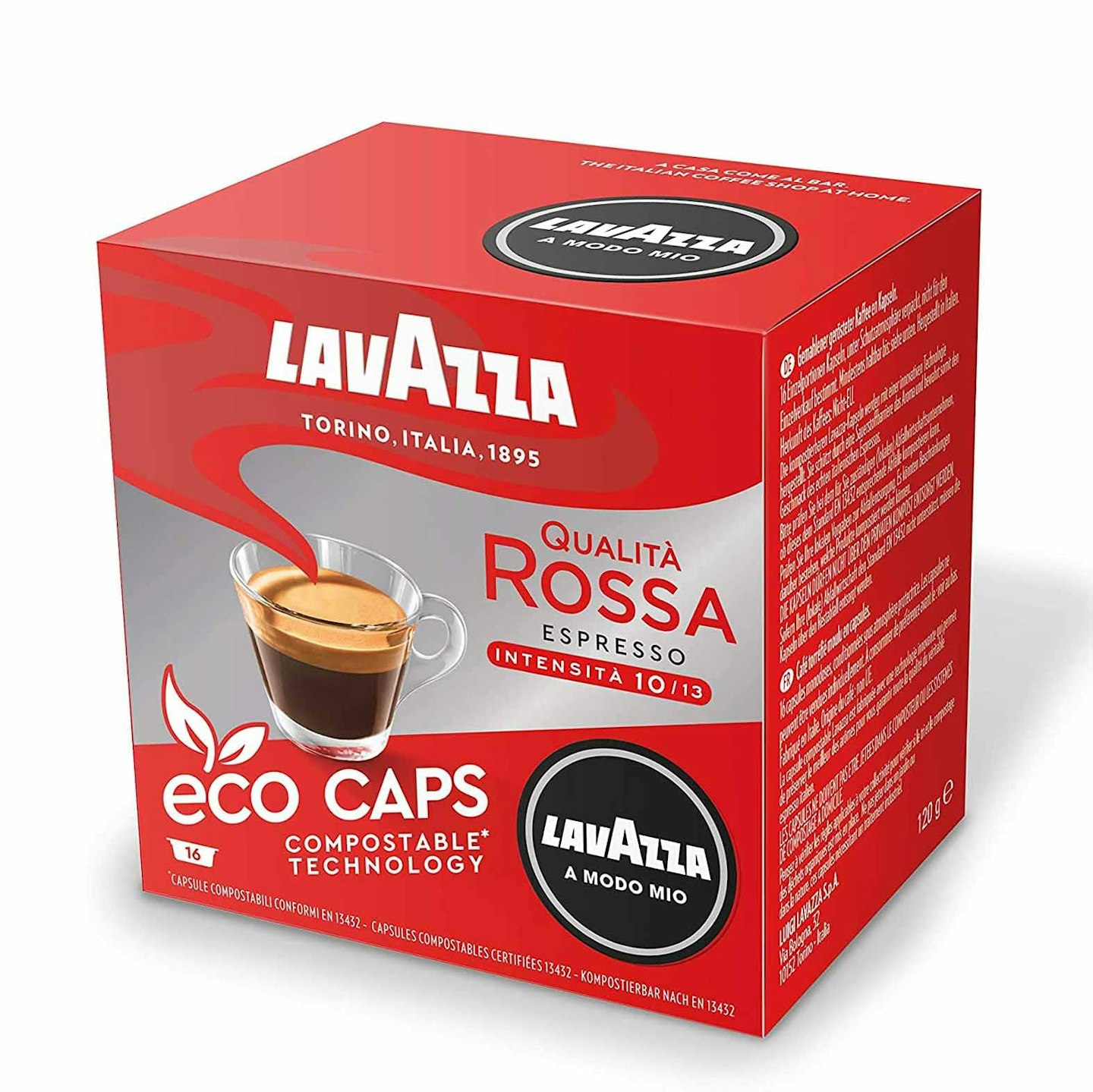 Credit: Amazon
Description
These little eco-pods come in a selection of flavours and are made in a bio-gradable capsule -
Pros
Eco-friendly
Eco caps go into household food waste
Subscription service available
Cons
Only fits Lavazza machines
Best value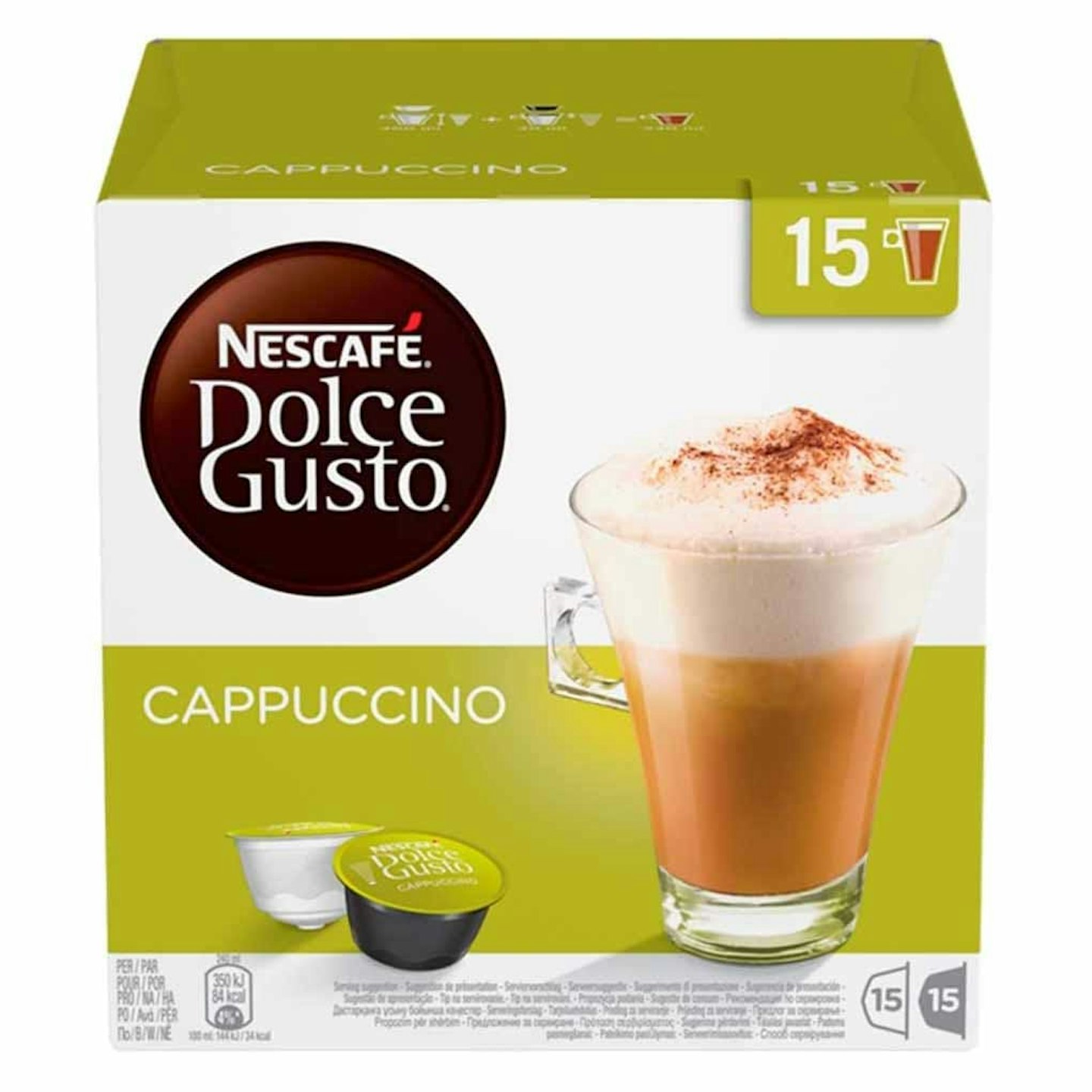 Credit: Amazon
Description
Your cup of coffee shouldn't cost the earth. In today's finical climate value for money is king.
Pros
Inexpensive
A good variety
Lots of hot drink brands and supermarkets produce compatible pods
Cons
Not the best quality coffee
Best premium coffee capsules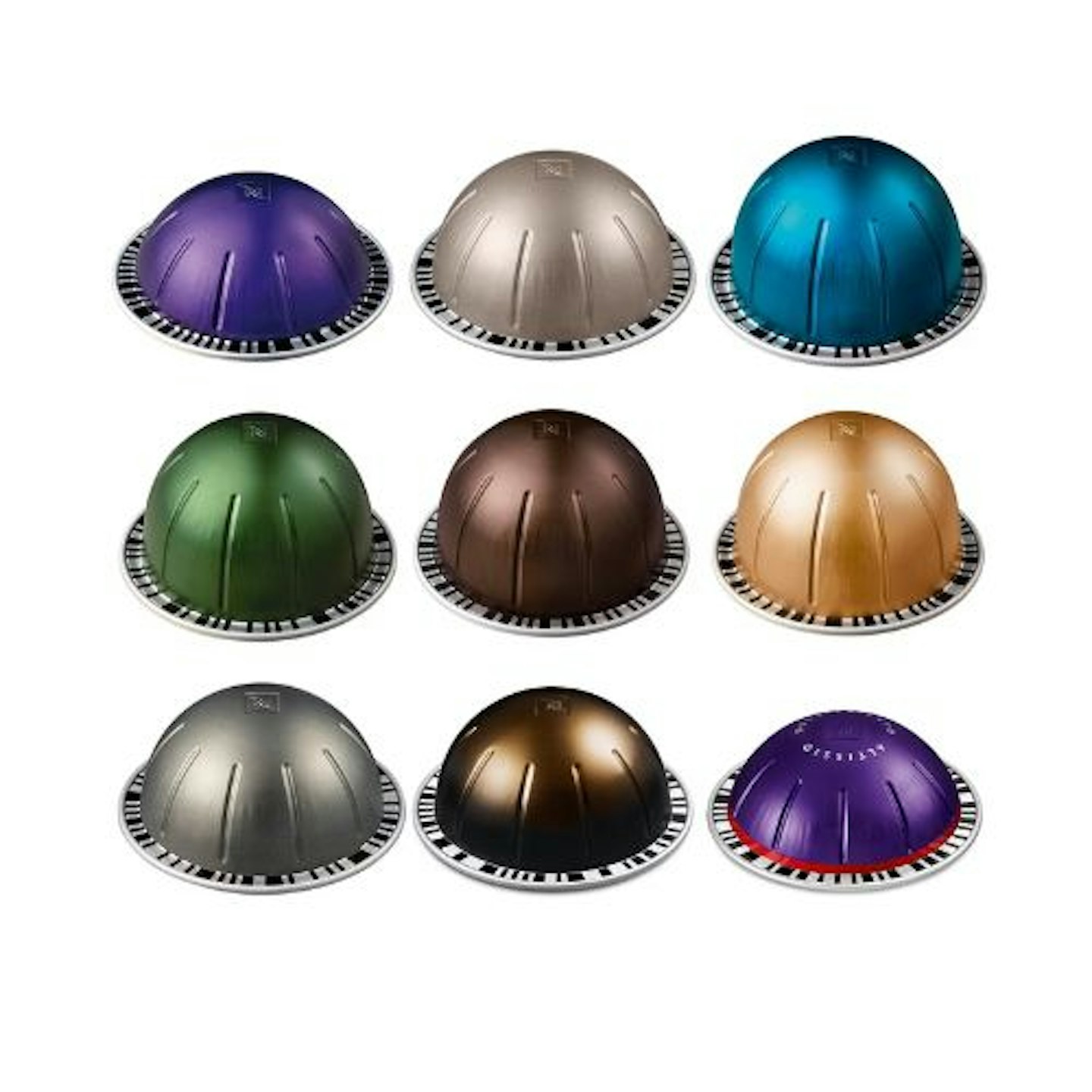 Credit: Nespresso
Description
The closest you'll get to barista-style coffee, delivered right to your door. We love this large
Pros
Incredible crema
Tastes delicious
Excellent information on provenance and notes
Mug-sized luxury coffee
Recyclable
Cons
Only works with Nespresso Vertuo machines
Best branded favourite coffee capsules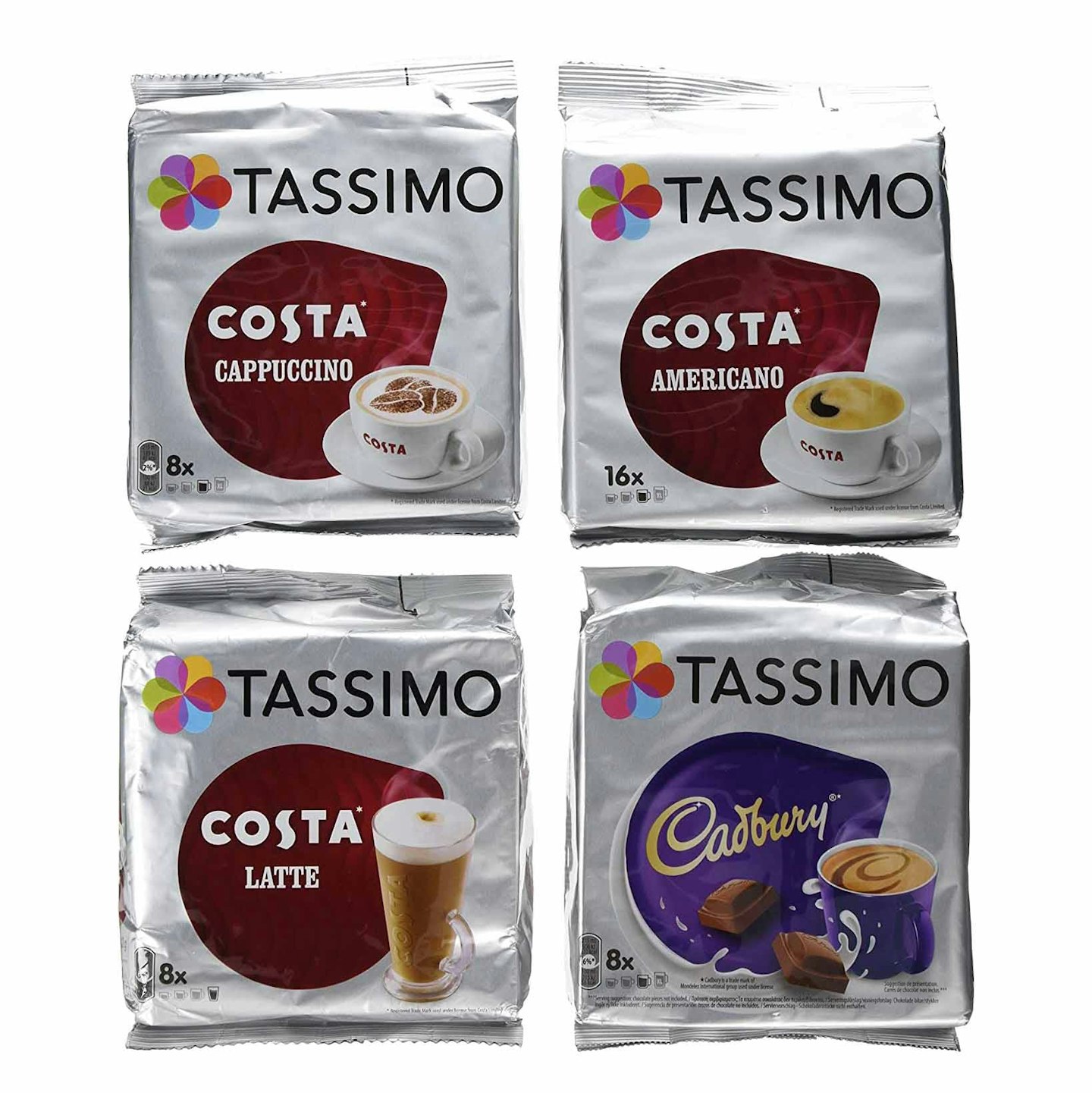 Credit: Amazon
Description
These best-selling, silky-smooth little pods of joy are available in over 50 different flavours
Pros
Selection pack
Good value
Great for hosting guests
Best affordable coffee capsules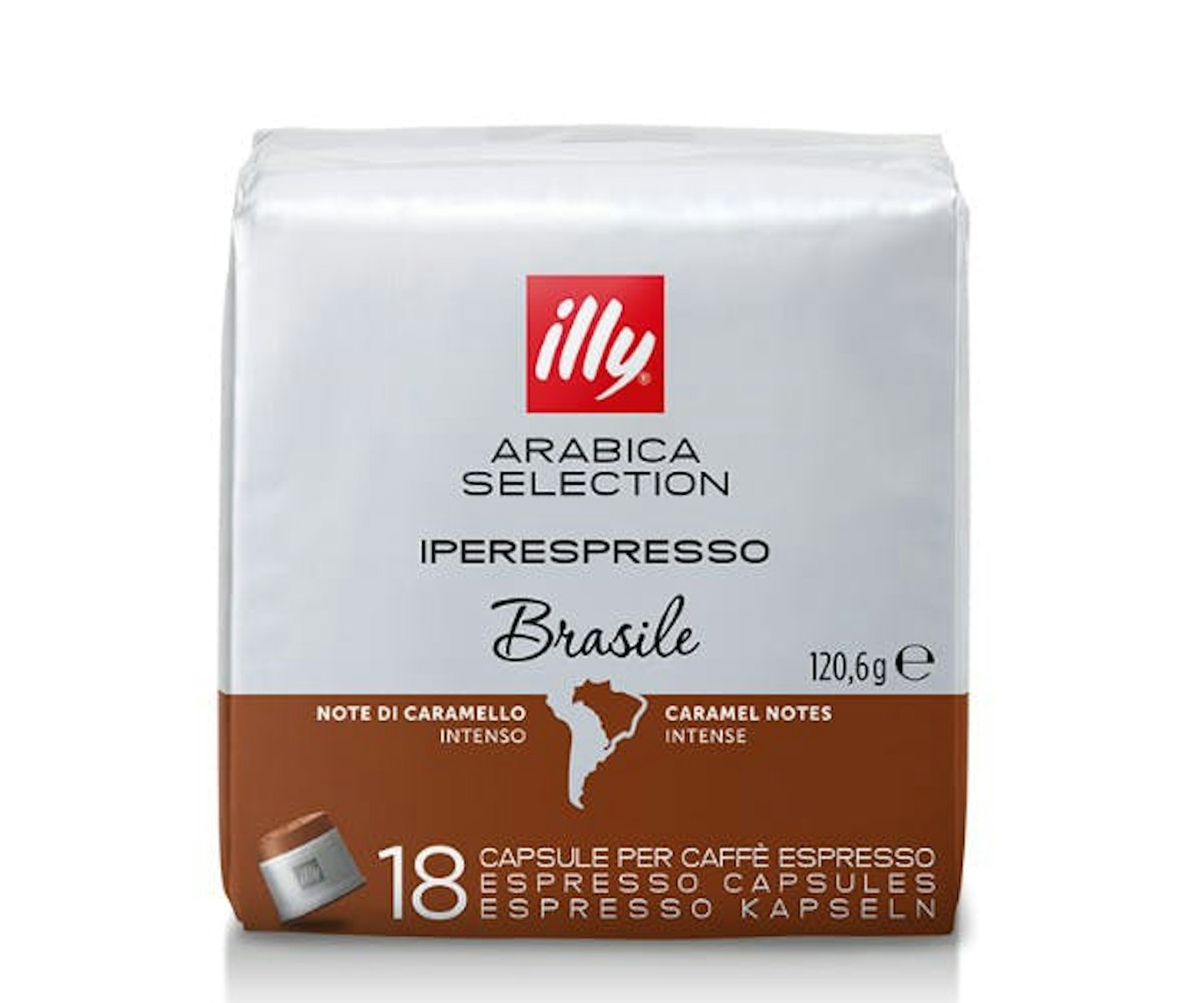 Credit: Illy
Description
illy packs an impressive 18 capsules into a tin, making the capsules an affordable option. This
Pros
Coffee pod recycling programme
Sustainable coffee supply chain
Less bitterness
Best Nespresso-compatible coffee pods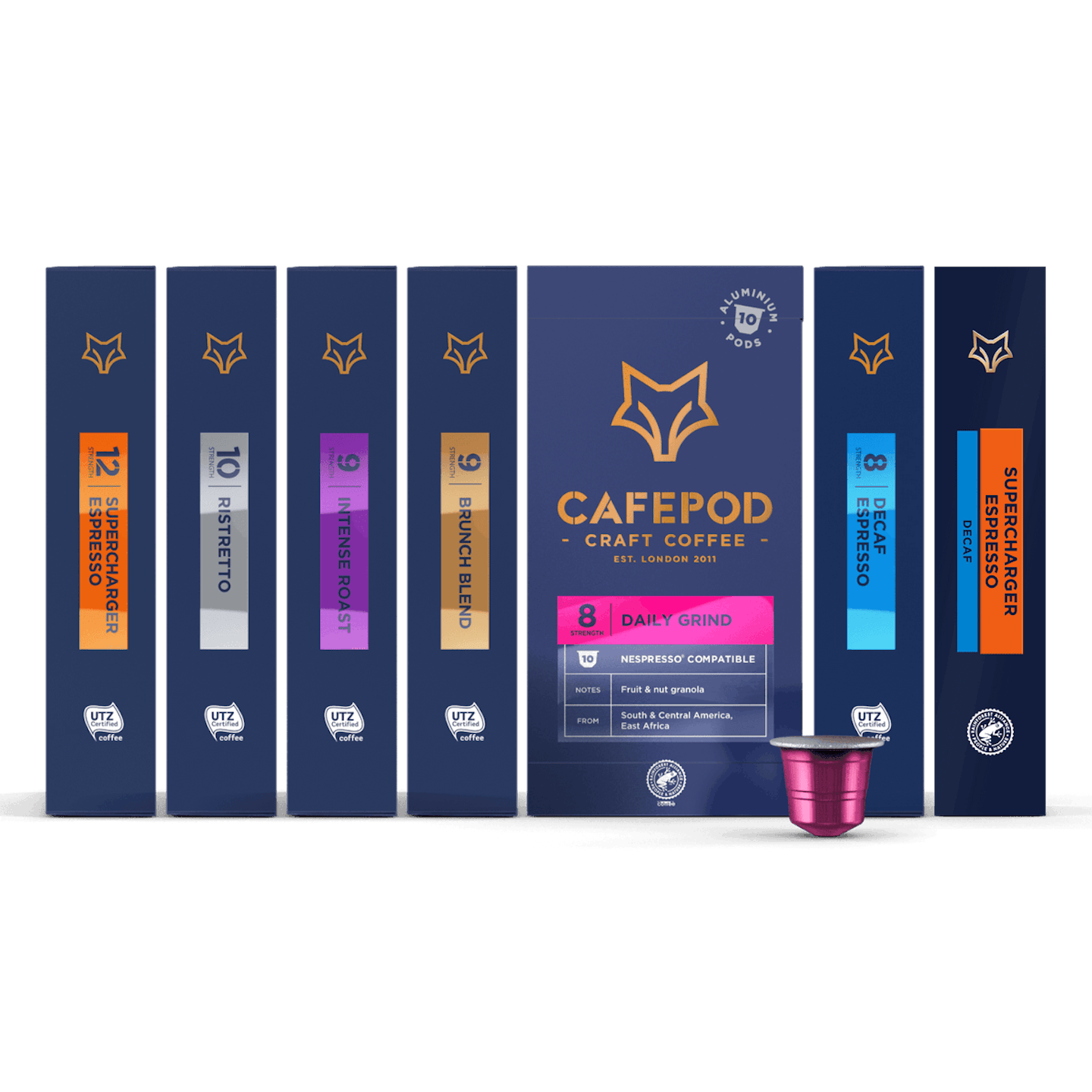 Credit: Cafepod
Description
Made from aluminium and designed for Nespresso® Original machines, this London-based brand has a
Pros
Great tasting coffee
Pods are compatible with Nespresso Original machines
Great branding and information design
Recyclable aluminium pods
Decaf options
Cons
Will not be suitable for all coffee machines
What type of coffee pod should I choose?
Ultimately the right type of coffee pod depends on your personal preferences and needs as well as, brewing equipment. Here are some factors to consider when making your decision:
Coffee machine compatibility: Ensure that the coffee pod you choose is compatible with your coffee machine. Different coffee machines require specific types of pods or capsules.
Coffee taste and variety: Consider the flavour and variety of coffee you enjoy. We love variety pod packs as it means you will always have something for guests or when you fancy something a little different.
Environmental impact: Take into account the environmental impact of the coffee pod. Some pods are made from recyclable materials, such as aluminium or are biodegradable. Avoid single-use plastic pods if you are concerned about waste.
Brewing size and strength: Check the brewing size and strength options available with the coffee pod. Some pods offer different cup sizes or brewing intensities, where possible we have included this in our specifications.
Coffee pods and capsules FAQs
Do coffee pods fit all machines?
Different brands have different types of coffee pods and coffee capsules that are not compatible with all kinds of coffee machines. Pods are usually used with a particular coffee maker, but it is possible to use them in a regular drip coffee maker as well.
What is the difference between coffee capsules and pods?
The main difference between pods and capsules is that capsules can contain around five grams of coffee while pods contain seven grams. This means that the coffee extracted from pods is more full-bodied. Additionally, pods are more sustainable, can be easily recycled, and have less of a negative environmental impact.
Do all pods work in Nespresso?
It is good to remember that all pods are designed differently. However, the simple answer is yes – most pods will work in your Nespresso machine.
Hannah James is a Senior Home, Parenting and Lifestyle Product writer for Yours, specialising in product testing and reviews. As a mother of three, Hannah loves finding clothes that makes her feel fabulous and products that are great for large families.