We're all aware of the various text scams and email scams out to steal our money and data, and the latest is rather scary.
While we're all feeling the pinch and the rise in energy bills, many of us will be finding some relief in the Government's Energy Bills Support Scheme. If you're not familiar with the scheme, it's a £400 non-repayable discount to eligible households to help with energy bills over winter 2022 to 2023.
This payment is automatic. You do not need to apply for the discount, and there's no need to contact your energy supplier.
According to the Government website, the discount will be applied to your monthly household electricity bill for 6 months starting in October 2022. You'll get:
£66 in October and November
£67 in December, January, February and March
You'll get the discount monthly, even if you pay for your energy quarterly or use a payment card.
Energy Bills Support Scheme scam text
As this discount is applied automatically, you won't be contacted to apply. If you do get contacted via text, email or telephone, you should ignore this message and report as it is a scam.
You can report any suspicious scam messages via the Government website where there are instructions on how to raise your concerns for these messages and they will be investigated further.
The kind of text message you're looking out for will be similar to the below.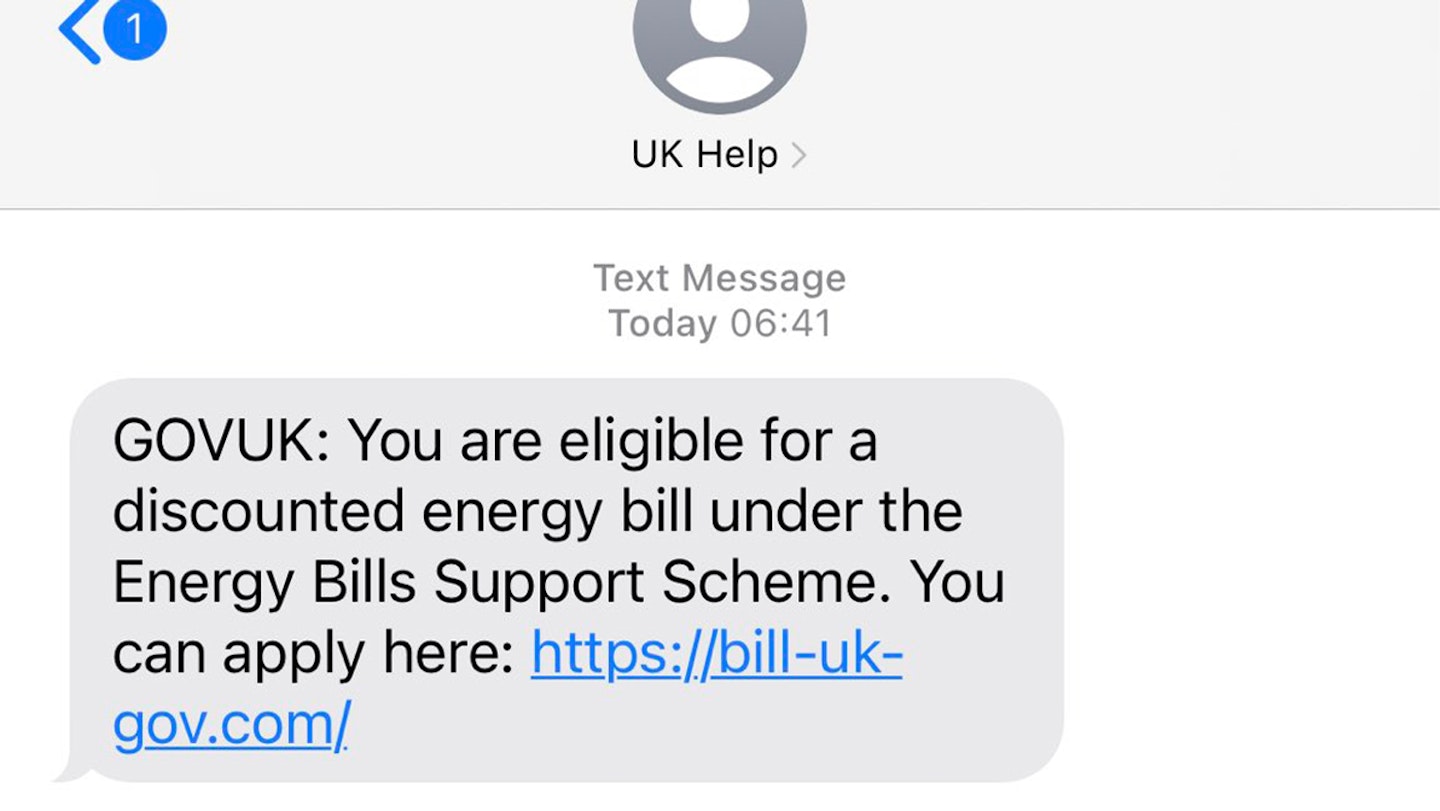 Do not click on the link or enter any of your details as this is a scam.
If you're concerned about any other scam text messages, emails and telephone scams currently circulating, including online shopping scams and Covid vaccination scams we've rounded up some of the most prominent to be wary of.