Have you ever received a text message about an item you never ordered or someone telling you that you owe them money? If so, the chances are this could be a scam text message from a criminal who are looking to take money from you.
While scamming criminals also target people on email and via the telephone, scam text message have recently become increasingly popular.
To keep yourself safe from scamming criminals, it's important to know how to spot a scam text message and what to do if you think you've received one. Read on to find out how.
How to spot a scam text message
Scam text messages may look incredibly convincing, but Which? Says there are often things you can look out for that give criminals away.
If the message is from an unknown number
A lot of organisations protect their 'Sender ID' so they won't come through from a generic mobile number.
However, some criminals can hijack a company's Sender ID on smartphones.
If you're in doubt, reach out to the organisation by contacting them via a number from their website.
Putting pressure on you for payment details
Scamming criminals often try to tell you that you have a limited time to pay them or that you must pay immediately, otherwise you may face a 'fine'. This is just a scare-tactic to try and make you act fast. Remember, a genuine company would rarely ask you to make changes to your account or ask for payment over text message without asking you to log into your account first.
Fake website address
If you're sent a website address check that it matches that of the organisation. Again, this could look very similar to the real thing, so always look up an organisation's details independently to double check.
Spelling mistakes and odd wording
This is one of the biggest giveaways of a scam text message. Government departments, banks and couriers will rarely often make spelling mistakes or grammatical errors, so if you spot one it's a strong indication that it's a scam.
How to report a scam text message
The National Cyber Security Centre advises forwarding any suspicious text messages to the number 7726.
This is number is completely free-of-charge and it will alert your network provider who will investigate the origin of the text and take action, if it's found to be malicious.
What to do if you've already responded to a scam text message
If you fall victim to a scam text message follow these the National Cyber Security Centre suggests doing the below…
• If a scammer has tricked you into providing your banking details, contact your bank immediately and let them know.
• If you think you've accidentally given out your password to a scammer, quickly change the passwords on any of your accounts which use the same password.
• If you notice that you've lost money, report it to Action Fraud(for England, Wales and Northern Ireland) or Police Scotland (for Scotland) and tell your bank.
If you fear your account has already been hacked, the National Cyber Security Centre has a guide here on how to recover a hacked account.
Scam text message examples
Here are a few common scam text message examples you might have come across...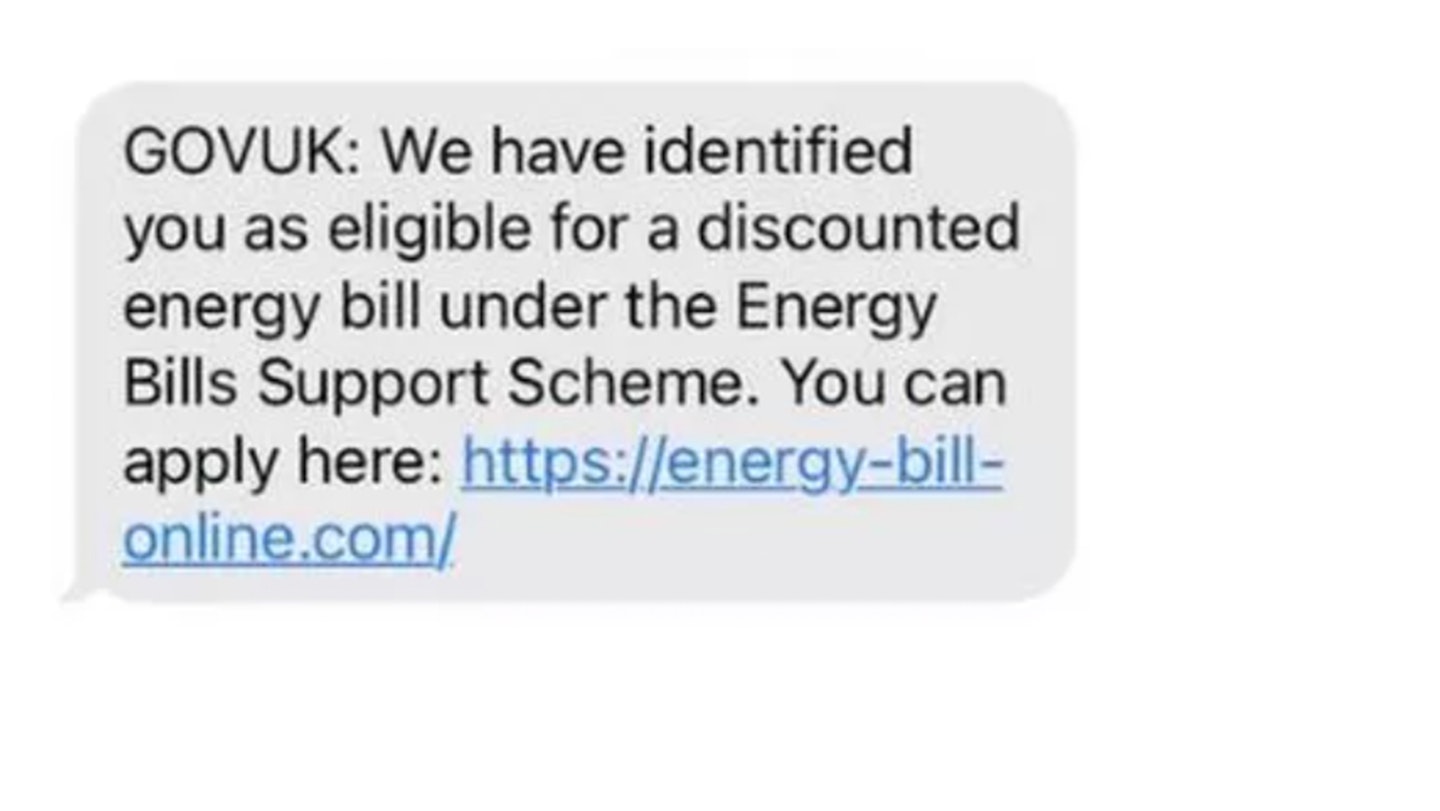 Most recently, we are being warned to look out for scam texts and emails claiming to offer discounts on our energy bills under the Government's Energy Bill Support Scheme. These discounts will be automatically applied, so you won't receive any text or application form to fill out.
The scam messages in question instruct people to apply for the £400 "non-repayable discount" and to follow a link to a fake website to then provide personal details and set up a direct debit to receive the money.
The advice is to ignore these messages. If they claim to be from Gov UK, you can forward them to report@phishing.gov.uk.
Paypal scam text message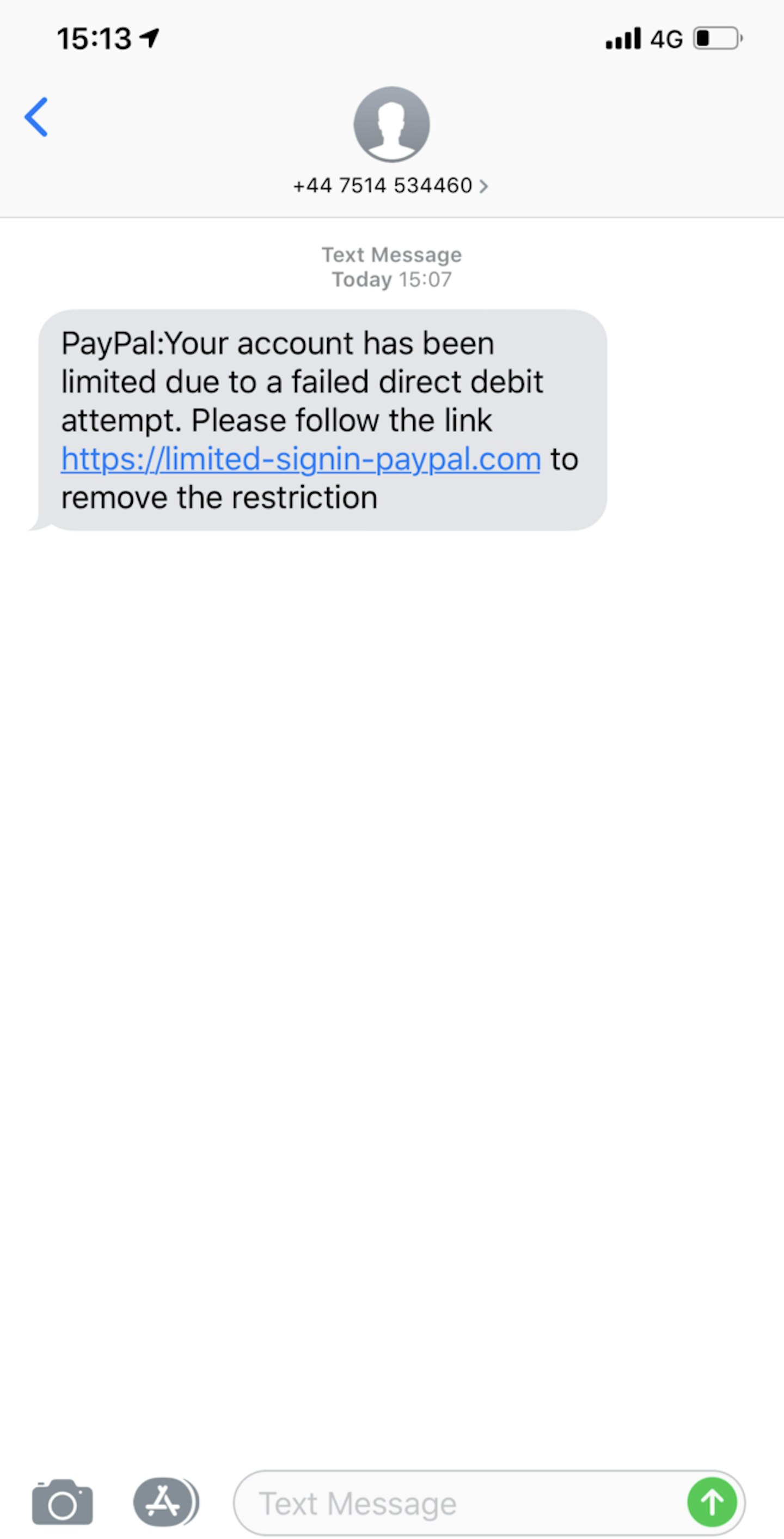 If you come across a suspicious link or website, simply copy and paste the site's URL into an email message and send it to spoof@paypal.com. Paypal's security experts will investigate, and if it's a bad website, will get it shut down. Reporting a suspicious link helps protect yourself and other users too.
Lloyds text message scam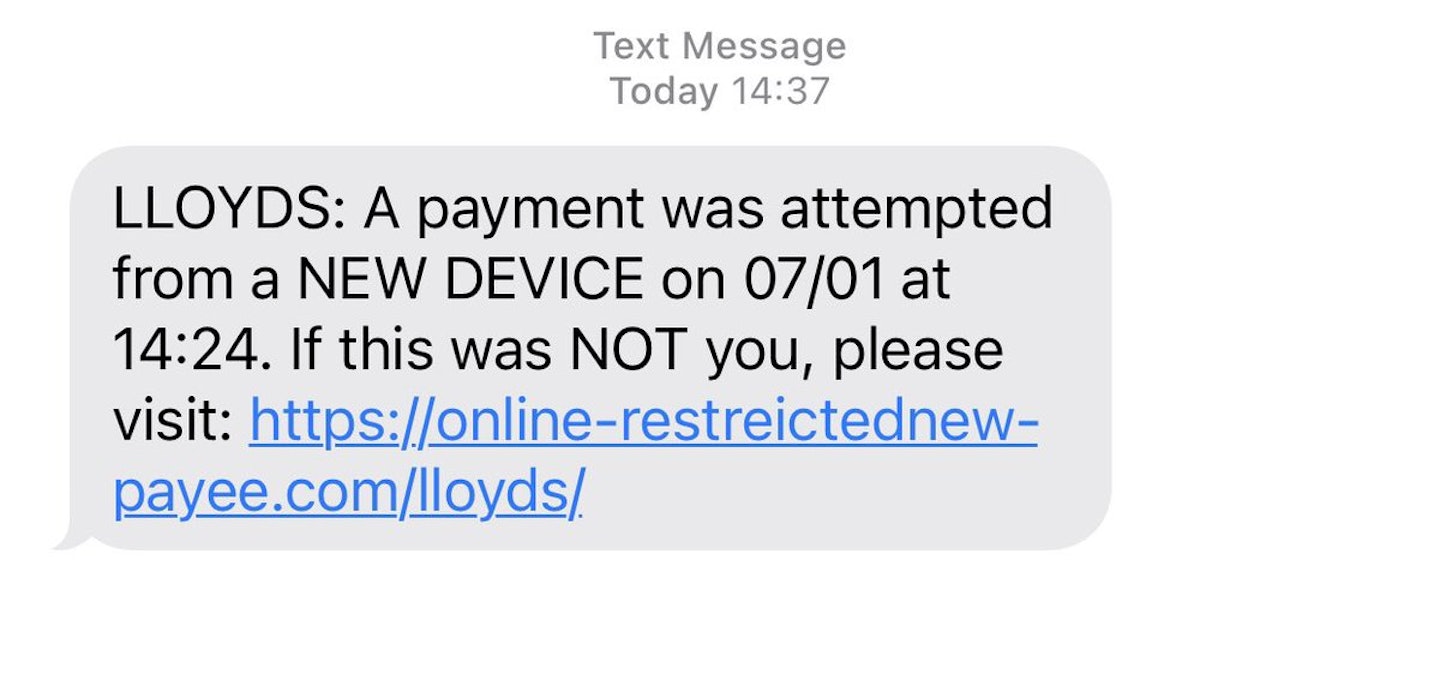 Lloyds Bank will never ask you to:
• Share your account details like user ID, password and memorable information.
• Tell us your Personal Security Number (PSN) for Telephone Banking.
• Tell us your PIN code or card expiry date.
• Move money to another account.
Halifax scam text message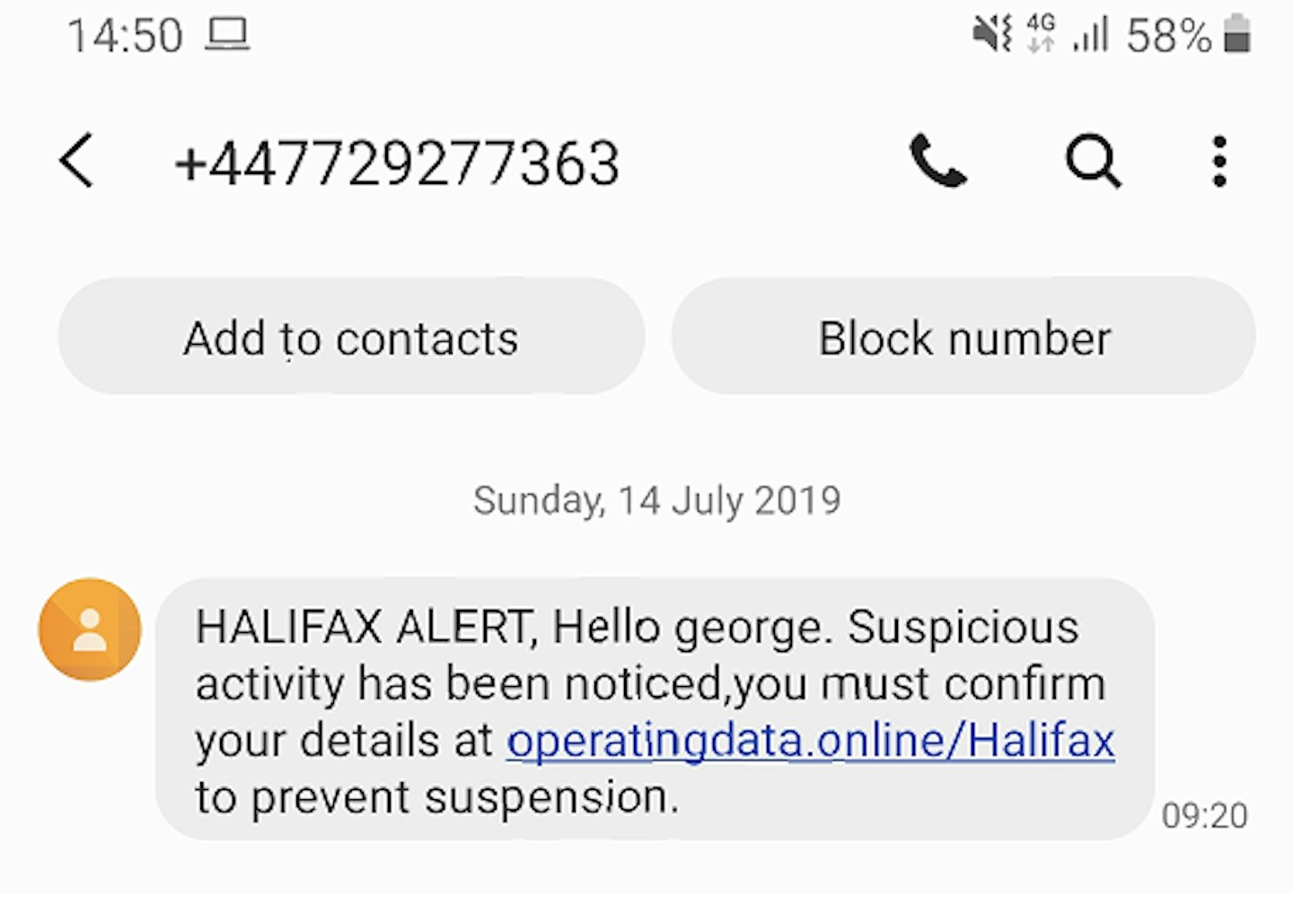 A genuine Halifax text will include part of your name, account number or post code.
They will never text you to make a test payment online or to move money to a new sort code and account number. They will never ask you to move money to a secure, safe or holding account.
You can use 7726 to report the scam text for free to your network provider.
HMRC text message scam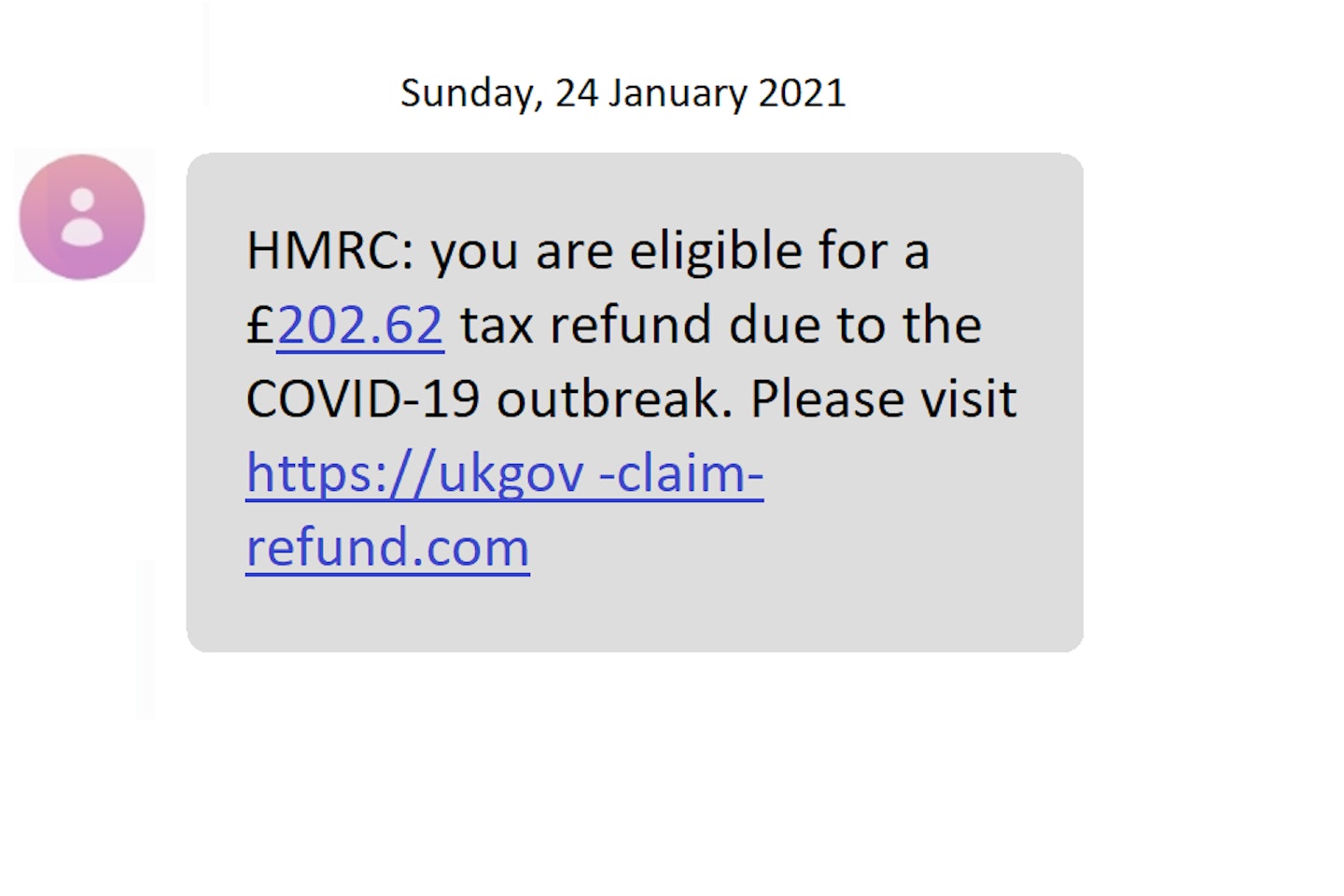 HMRC will never ask for personal or financial information when we send text messages.
Do not reply if you get a text message claiming to be from HMRC offering you a tax refund in exchange for personal or financial details. Do not open any links in the message.
Send any phishing text messages to 60599 (network charges apply) or email phishing@hmrc.gov.uk then delete the message.
In recent months, there has been a huge increase in the number of people receiving these Royal Mail scam texts. To keep your on the alert and safe from these scams, we've put together a guide of the kinds of messages you need to be aware of and how to report them.
Popular articles to read next