As soon as the warm weather hits, us Brits love nothing more than getting the BBQ on, but after months of neglect, knowing how to clean a BBQ successfully can be tricky.
If you're planning a BBQ party with friends or family, the first thing you'll want to do is give your outdoor BBQ area and BBQ a good clean ready for all your delicious BBQ food. You might find meat grease from last year, ash and grime in there, so we'd suggest you get a pair of good washing-up gloves on to protect your nails and hands.
From cleaning different surfaces to keeping your grill clean all year round, we've compiled a list of some of the easiest ways to keep your gas or charcoal BBQ clean.
Check for damage
If you've not touched your BBQ for some time, you'll want to start by checking for any damages such as broken pieces, rust and damaged hinges. You'll also want to brush away the cobwebs and remove any insects. Once you've done this, remove the grates and internal components from your BBQ.
How to clean a BBQ grill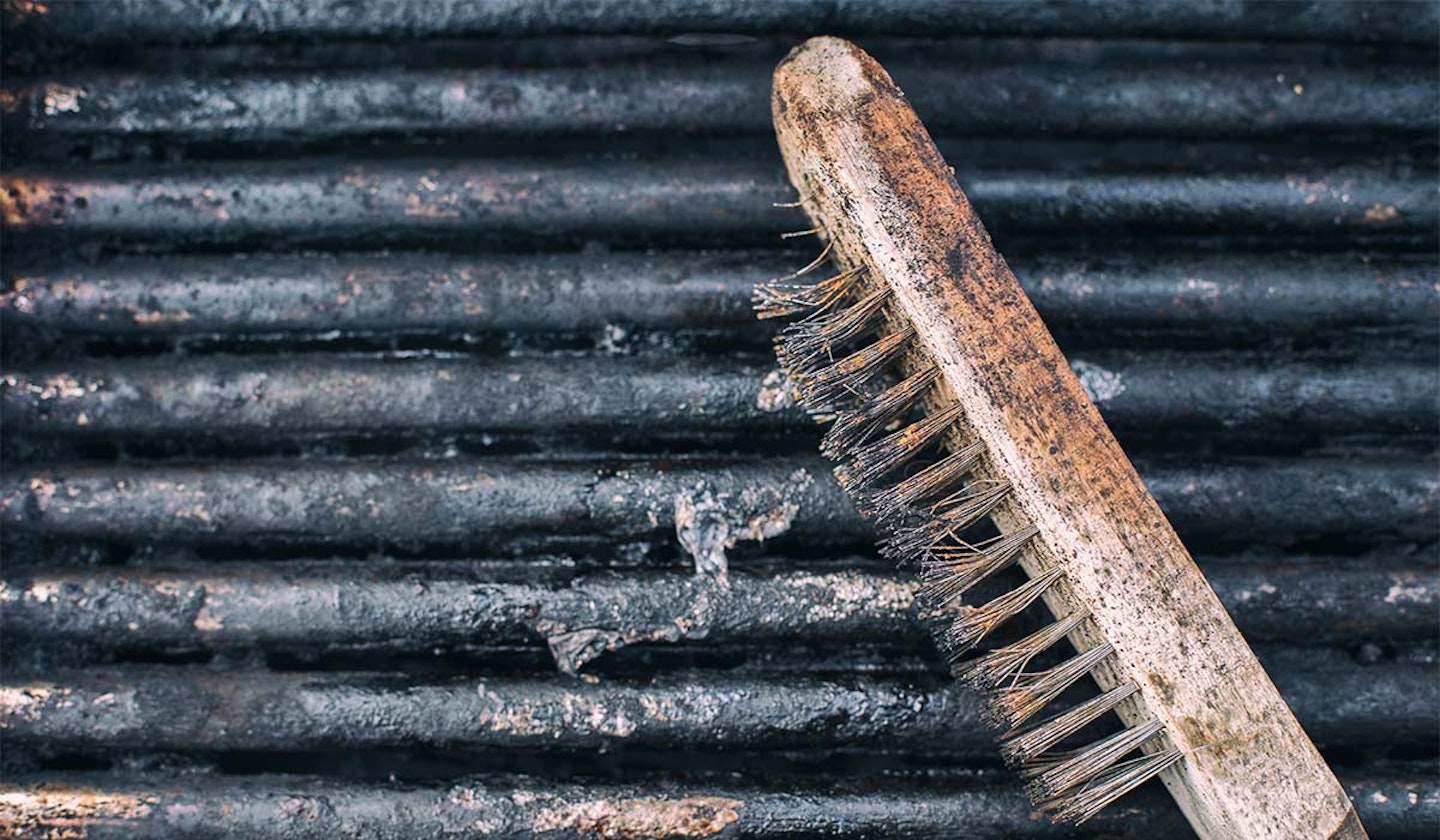 Heat it up
If there's still stubborn food and grease on your BBQ, then you'll want to heat it up on high for around 30 mins to help burn off the remains. Once the grill stops smoking, any food should be burned off. Now, leave to cool before touching it.
Get scrubbing
Using a strong wire grill brush, give the grill a good scrubbing. If you don't have a grill brush, screw up a ball of aluminium foil to scrub the grill. Once you've removed all the tough dirt, get some hot soapy water and a dishcloth to wipe the grill clean.
You should be able to shift any dirt without using chemical cleaning products, but if you're struggling, we'd advise getting a BBQ cleaner specifically formulated for the job.
Cleaning the BBQ base
After your BBQ has cooled, dispose of the leftover ash. For any leftover ash that doesn't tip out, use some damp kitchen roll you can dispose of to pick up the remaining ash. Once cleared, give the base of the BBQ a good wash with some warm soapy water and a cloth.
Cleaning the outside of your BBQ
Using warm water and washing up liquid, wipe the exterior of the BBQ with a dishcloth before buffing the outside with a dry cloth. For stainless steel BBQs, we'd advise using a polishing spray.
For BBQs that are kept outside all year long, add a light coating of baby oil to protect it from the elements throughout the year when it's not in use.
Natural cleaning hacks for BBQs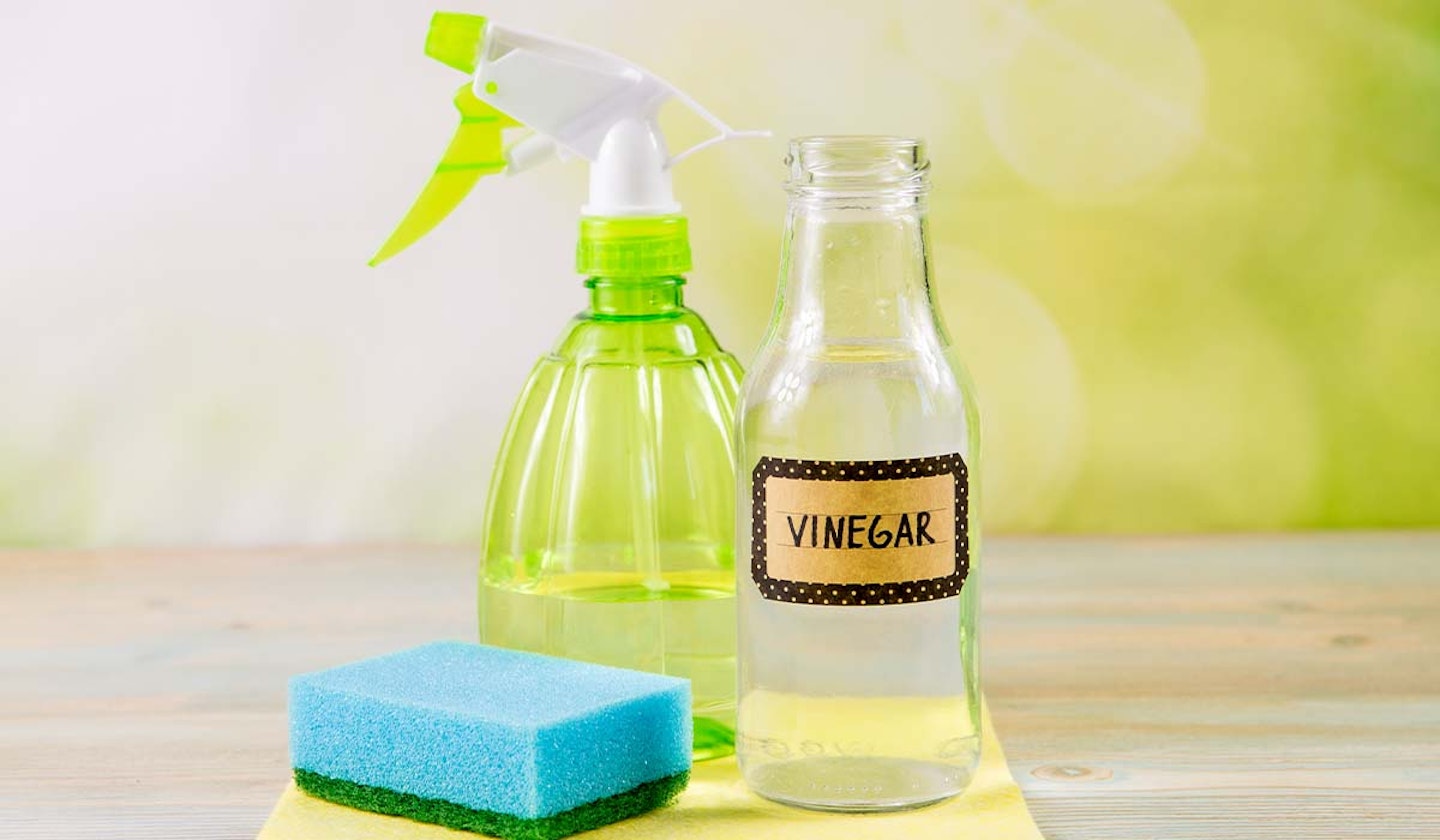 White vinegar – This is a staple cleaning solution and it works great on stainless steel. Simply fill a spray bottle with half water and half white vinegar before spraying over the grill, leaving five minutes and wipe off with a dry cloth.
Ketchup – To help remove rust naturally, pop some ketchup on the spots of rust and leave for a few minutes before wiping away.
Beer – You'll no doubt have some leftover beers after your BBQ, so while the BBQ is still warm, pour over the grill and scrub with a wire brush. The acid in the beer will help leave your BBQ grill sparkling clean.
Coffee – For cleaning your BBQ utensils, fill a jug with instant coffee and boiling water and mix before popping your utensils inside.
Keeping your BBQ clean
Coat the grill in cooking oil – To help prevent food from sticking, give your grill a good coating of your cooking oil. When the BBQ is cooled, give it a good wipe-down.
We'd also recommend investing in a BBQ cover. Many BBQs can be purchased with a cover that fits perfectly to protect it all year round.
Lorna White is a Senior Digital Writer at Yours.co.uk. She was previously a writer at Yours Magazine writing features and news stories before joining the digital team. Lorna loves the great British countryside and likes to spend her spare time out and about in her home of Nottinghamshire walking her dog, Pippin.