Although we're renowned for our unreliable weather here in the UK, there's nothing like enjoying your favourite BBQ food in your outdoor garden BBQ area when the sun is shining during the summer months.
Whether you have a small outdoor space or a large, vast garden, there are so many different ideas to inspire your BBQ space and outdoor kitchen area to make your alfresco dinners a real treat for both you and any guests.
Creating your BBQ area
First you'll need to find the perfect spot for your BBQ. This tends to be best placed on a patio area close to the house so you can easily pop in and out for any food you might be keeping refrigerated.
If you don't already have a patio area, you might want to have a think about your garden layout to see if you could fit a small patio area in. It doesn't need to be huge, just spacious enough to place your BBQ on with a side table and maybe a few chairs.
You don't necessarily need to get a gardener in to build your patio, you could lay some slabs down yourself for a quick and simple fix.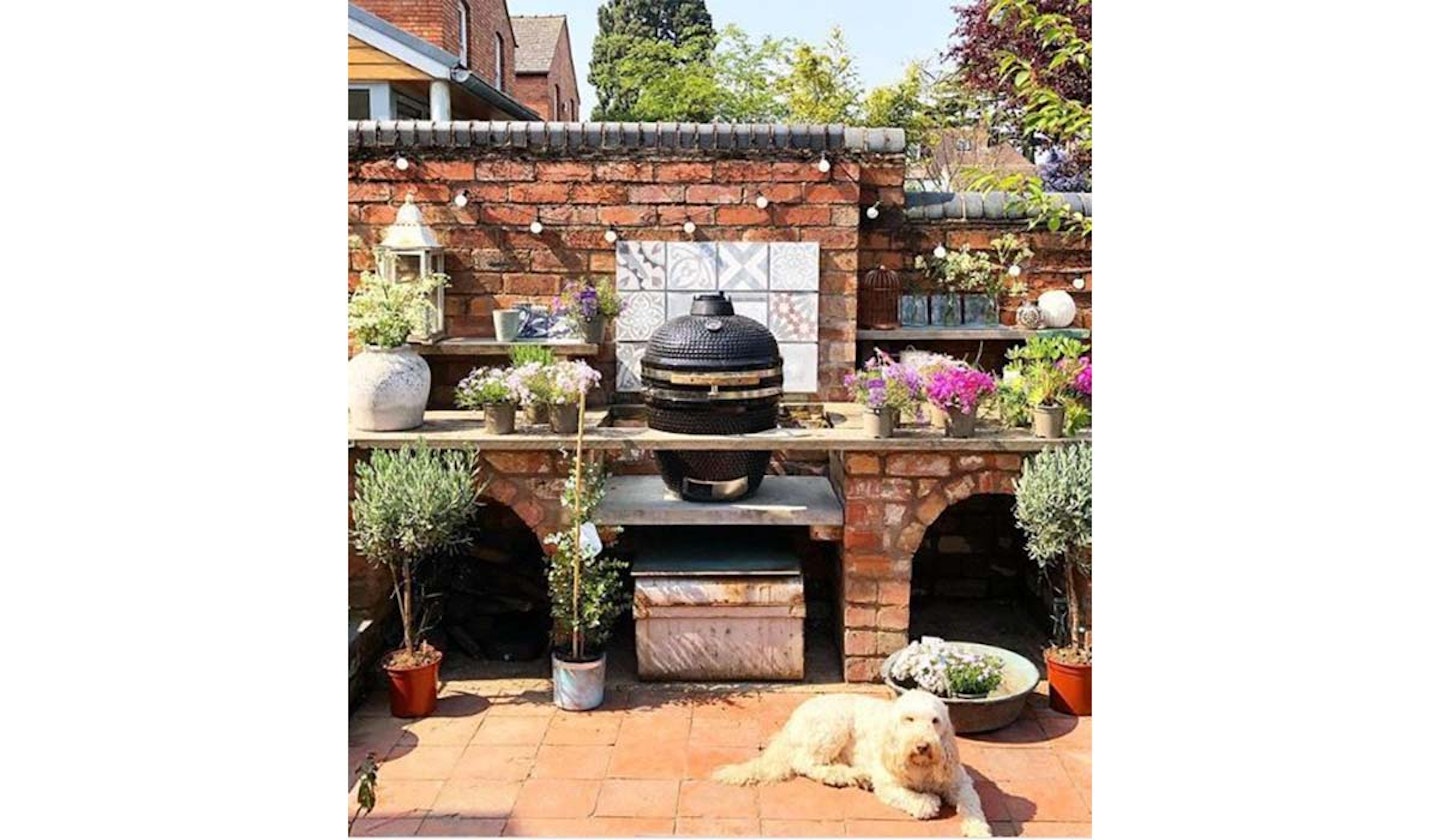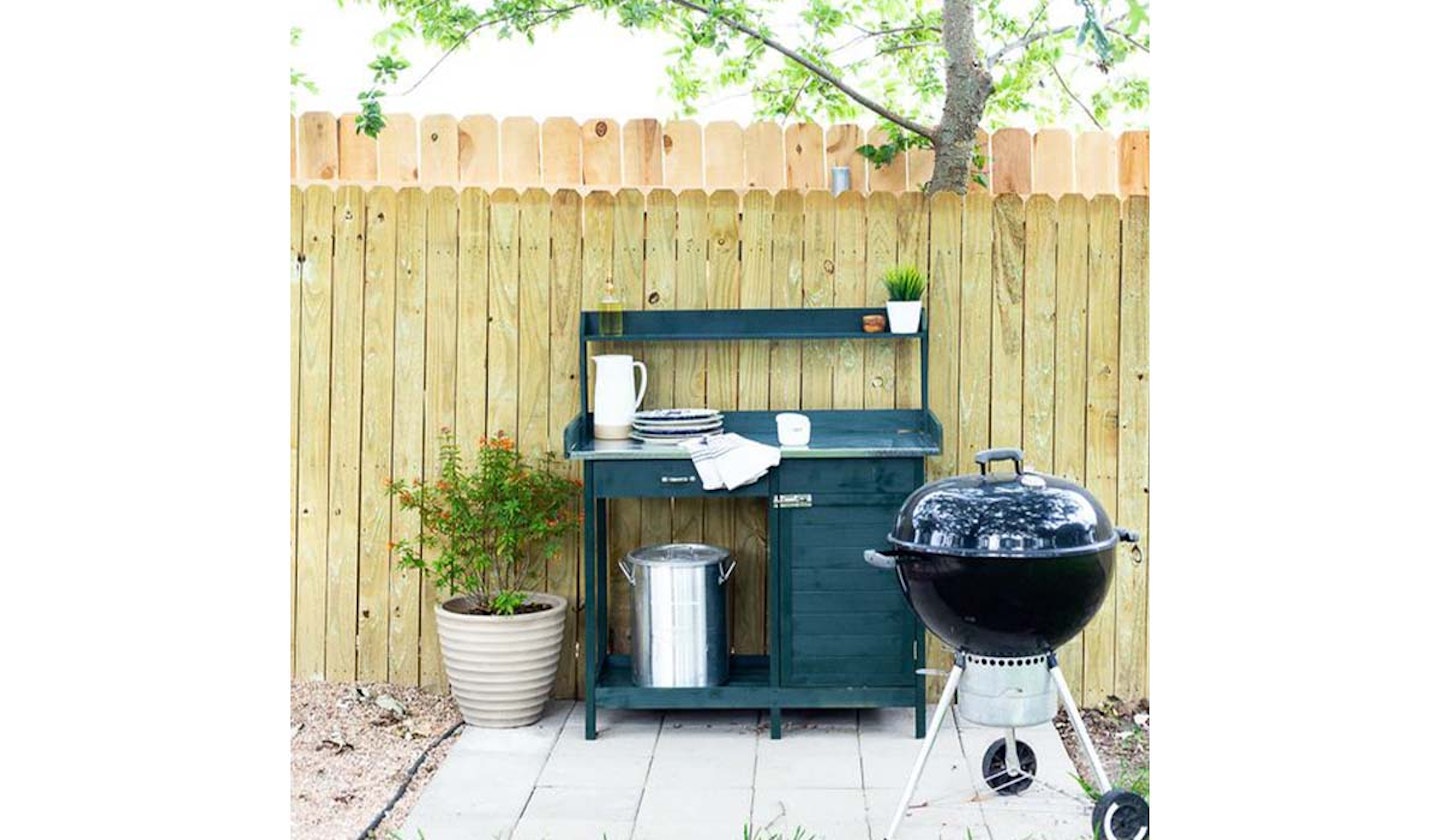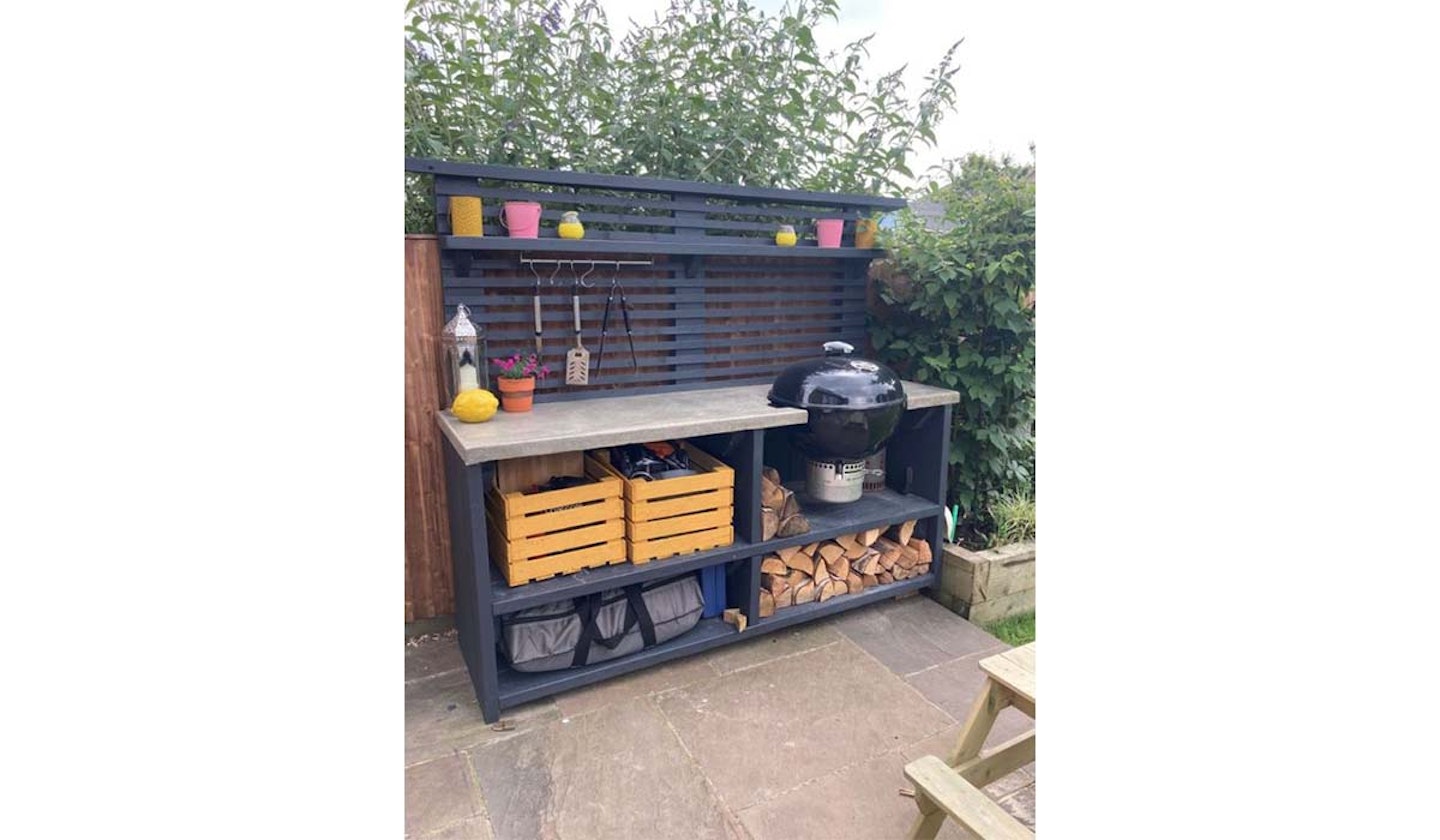 Add some shelter
With our weather being so unpredictable, it's a good idea to incorporate some sort of shelter over the BBQ area where you'll be cooking. Equally, you'll be thankful for an area of shade if you're standing in the bright sunshine too to help you feel cooler in the heat.
It could be a veranda style covering or more permanent wooden covering or temporary sun shade that can move around easily if you find the sun moves a lot in your garden space. Alternatively, there are also more affordable BBQ covers you can buy to protect your BBQ in all weather conditions.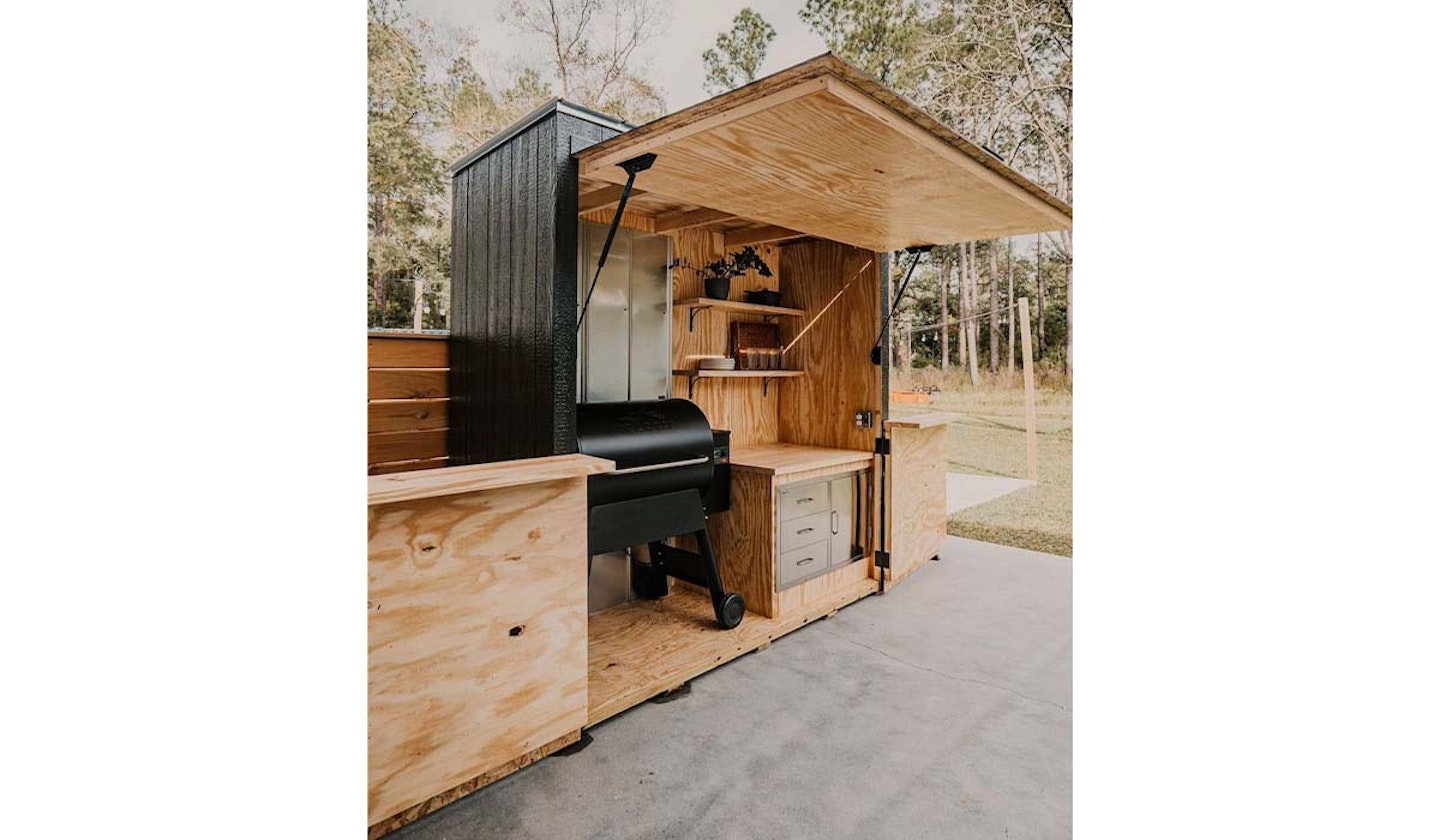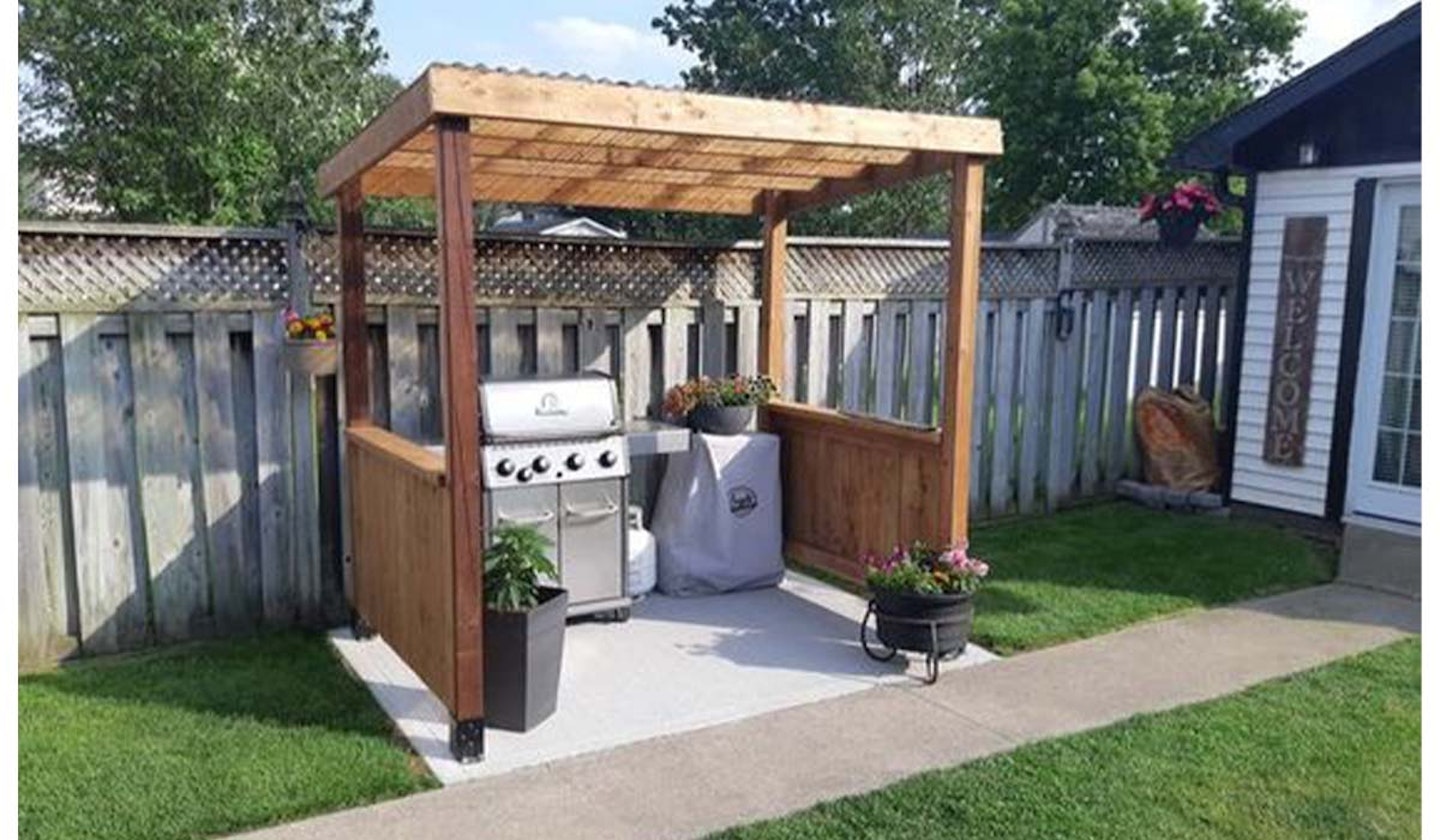 BBQ size
Before you buy your BBQ, think about the space it needs to fit into. While a huge gas BBQ looks smart and fancy, if it won't fit in your garden or patio area then it's probably not suitable for your space. You'll also want to consider how easy it is to move around, especially if you want to put it away in the winter months.
The good news is that there are many affordable and stylish charcoal and gas BBQ's that are suitable for smaller areas.
Think about your garden furniture
If you only have a small outdoor space for your BBQ set up, you'll not want to fill your space with large garden furniture that you don't have the room for.
Think about having some chairs or tables that can fold up or tables that can be extended for when you have more guests.
Ways to stay warm
For those night's when the temperature drops, you'll probably want to invest in some outdoor heating so the celebrations can continue.
Other than popping on a cosy jumper to stay warm, there are some brilliant patio heaters that can keep you nice and warm. You may also want to consider incorporating your BBQ with an outdoor fireplace.
If you're getting your fireplace built from scratch, you could build your BBQ space into a fireplace so you don't need to buy a separate BBQ. Plus, it'll also keep you nice and cosy as you settle into the evening with your favourite glass of Aldi wine.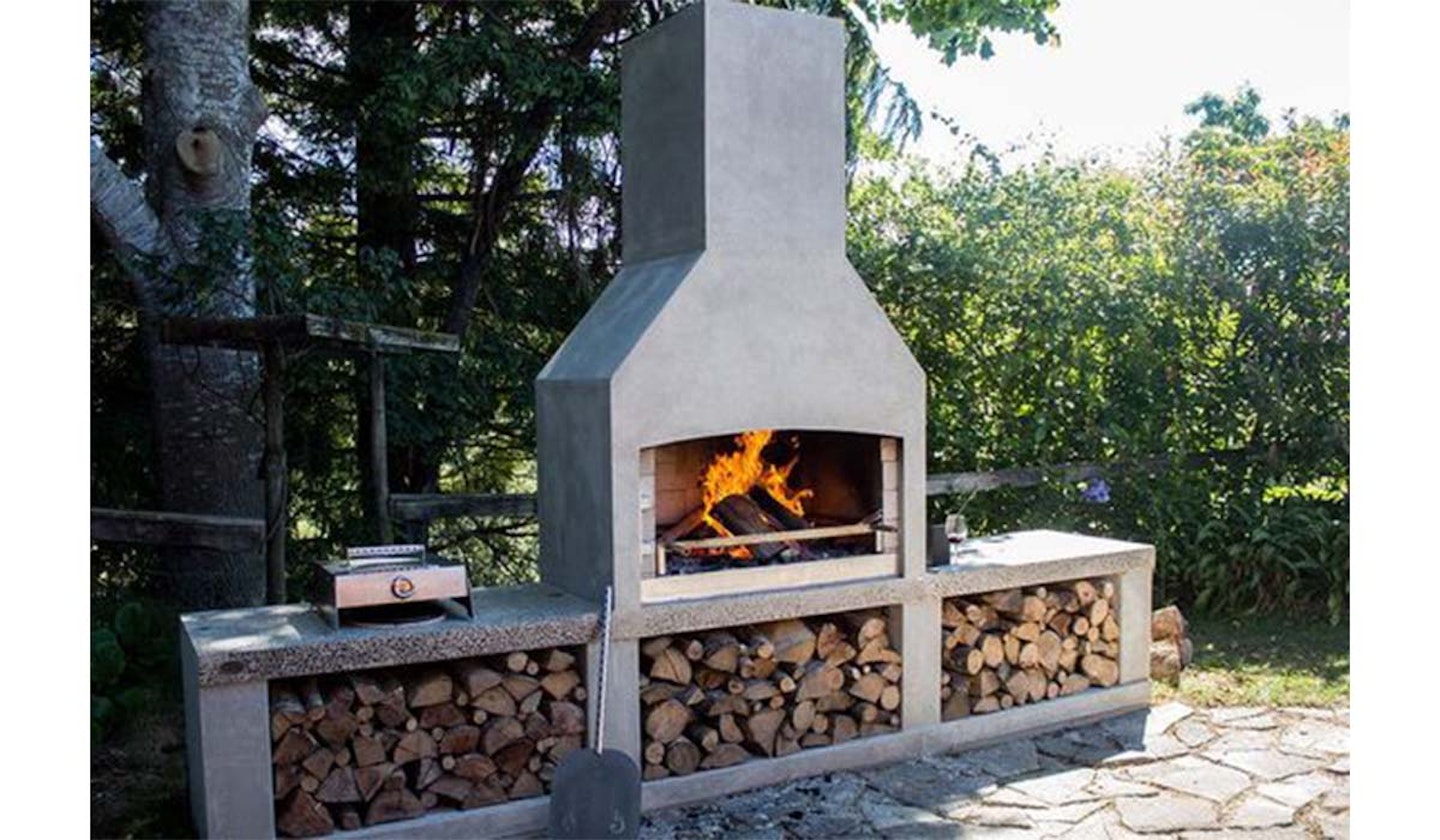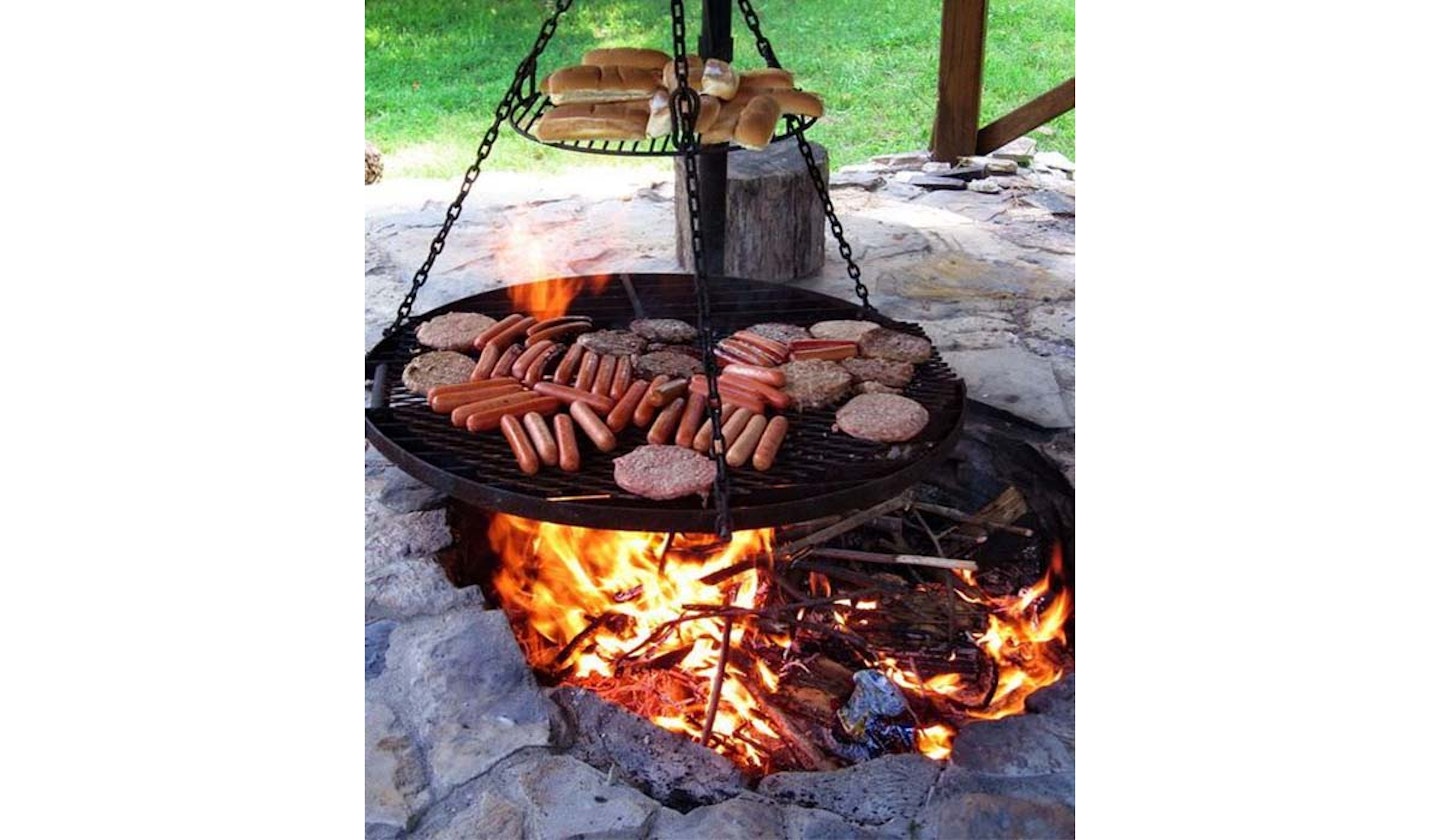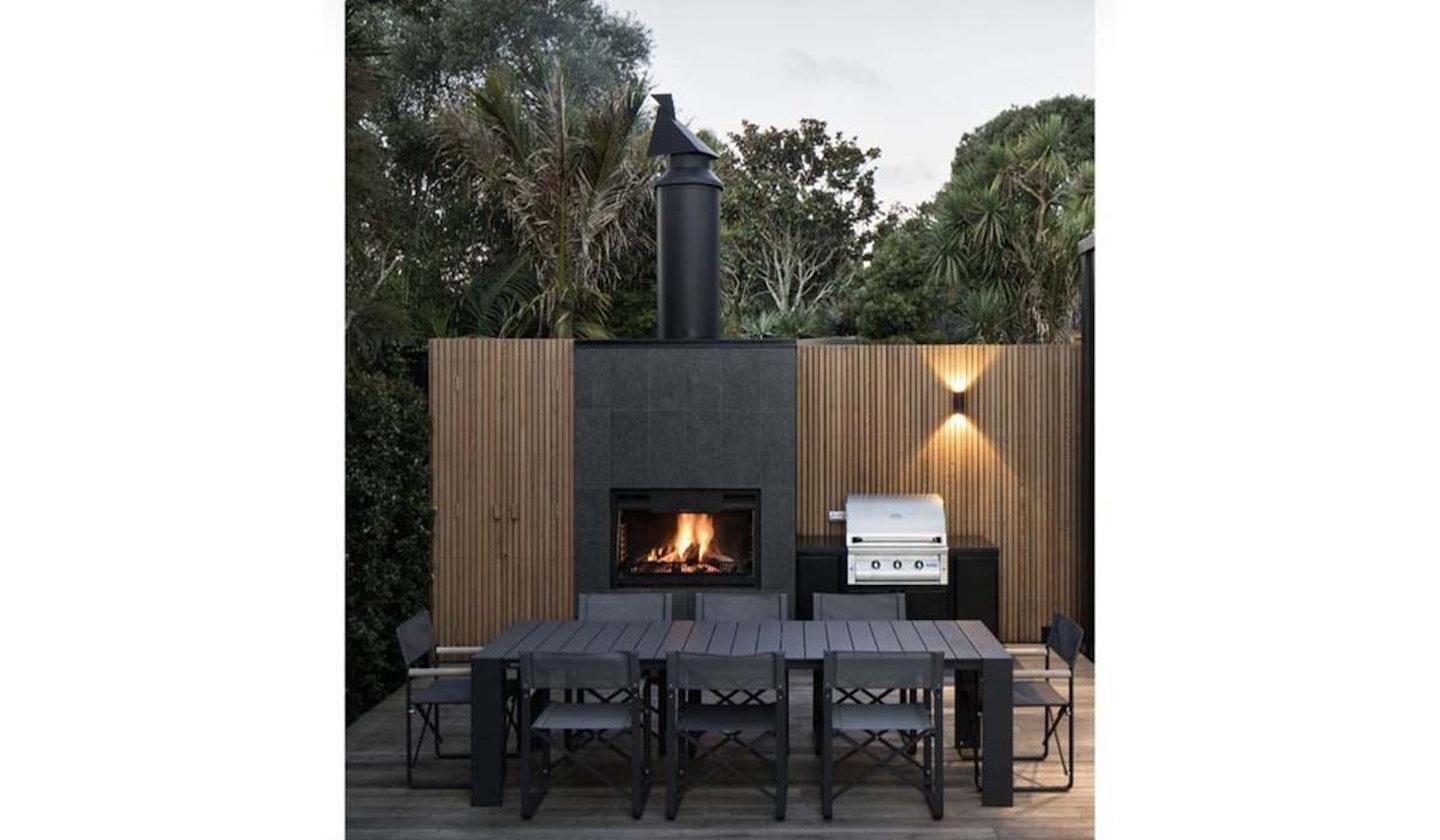 Create a sociable bar area
A BBQ is such a sociable way of cooking, it's understandable why you might want to create an intimate place for your guests to sit and chat with you while you cook.
A little bit like sitting at the chef's table at a fancy restaurant, these bar stool style BBQ seating is a fun, modern and compact BBQ area idea for any party.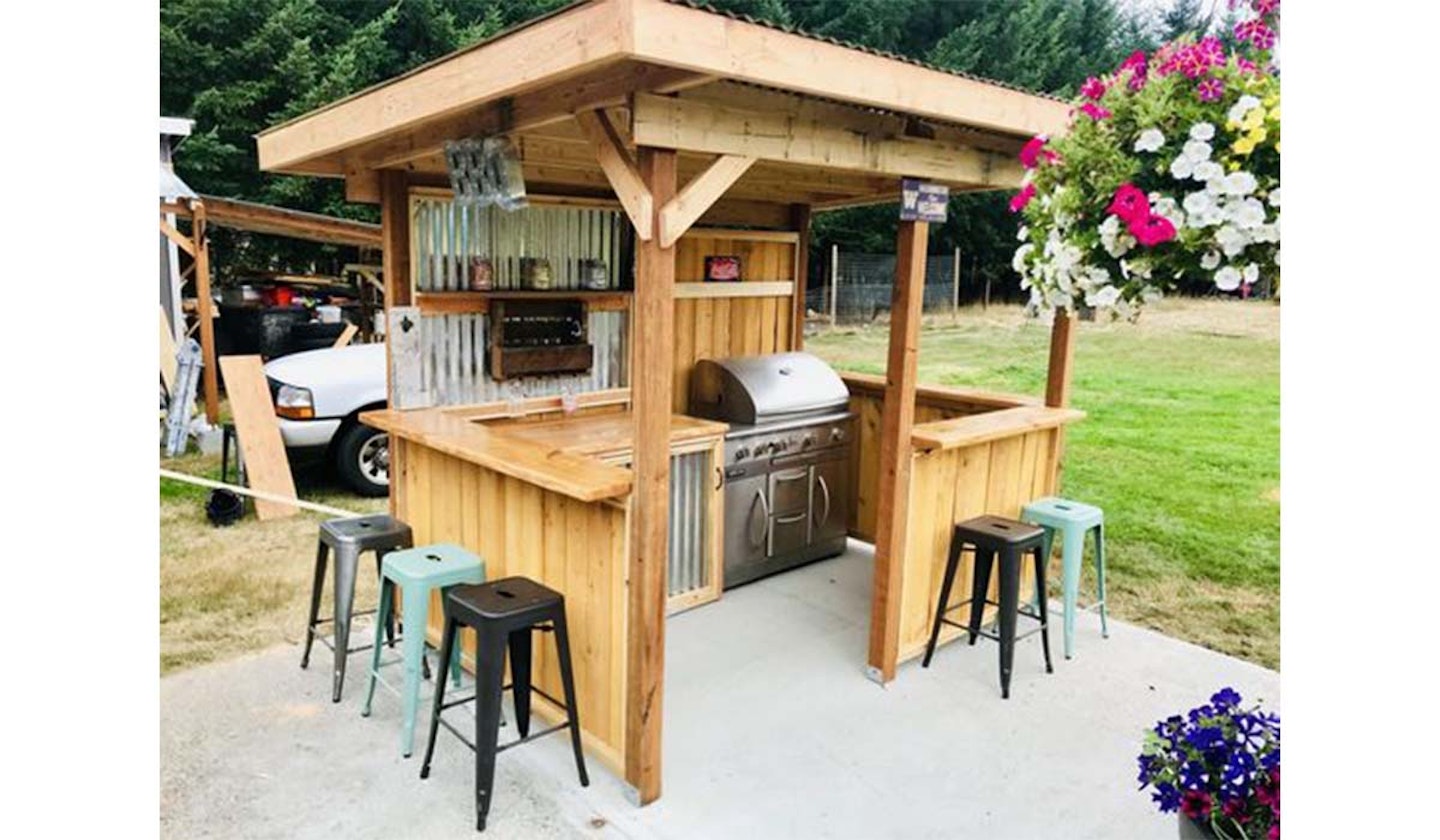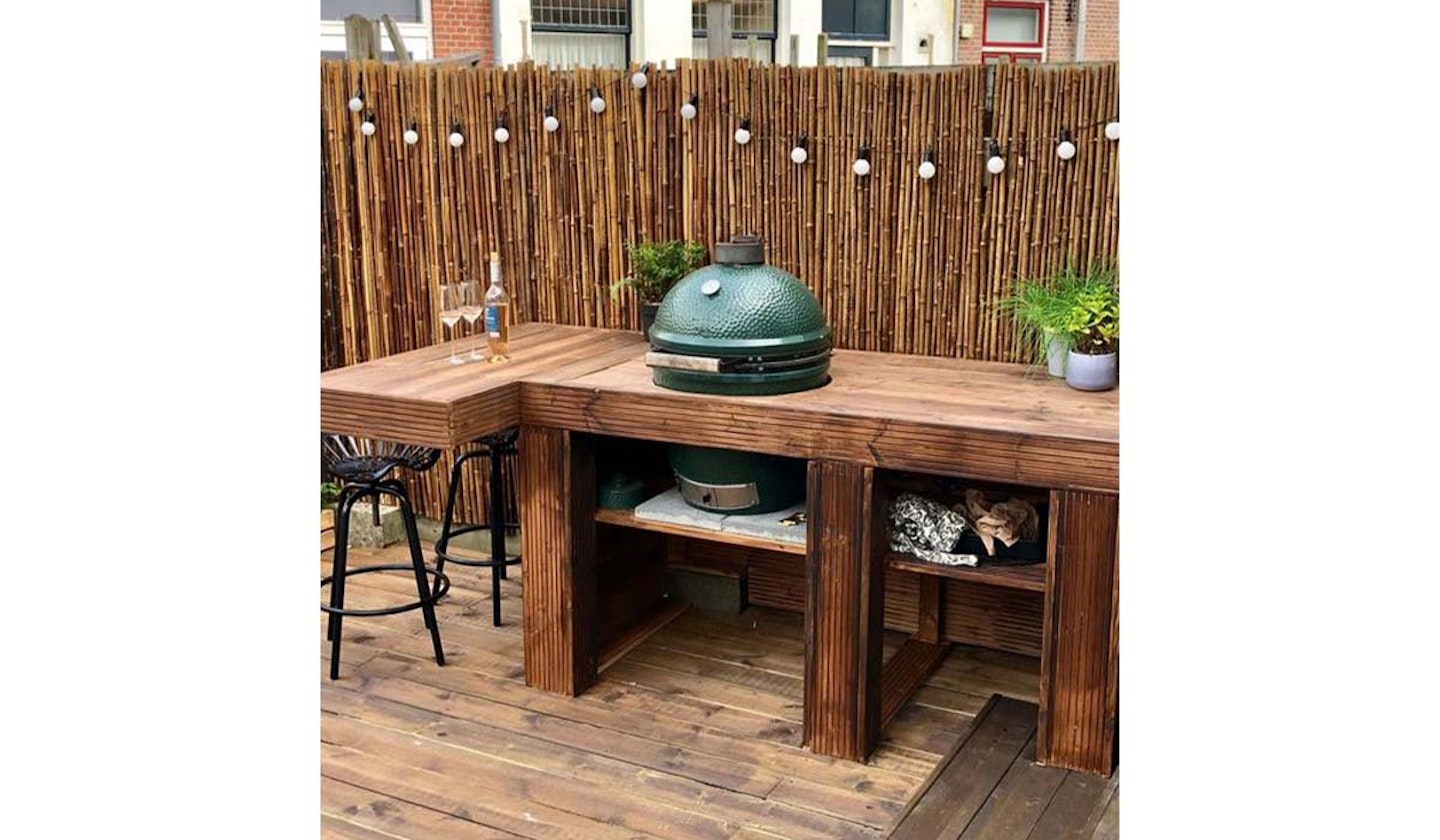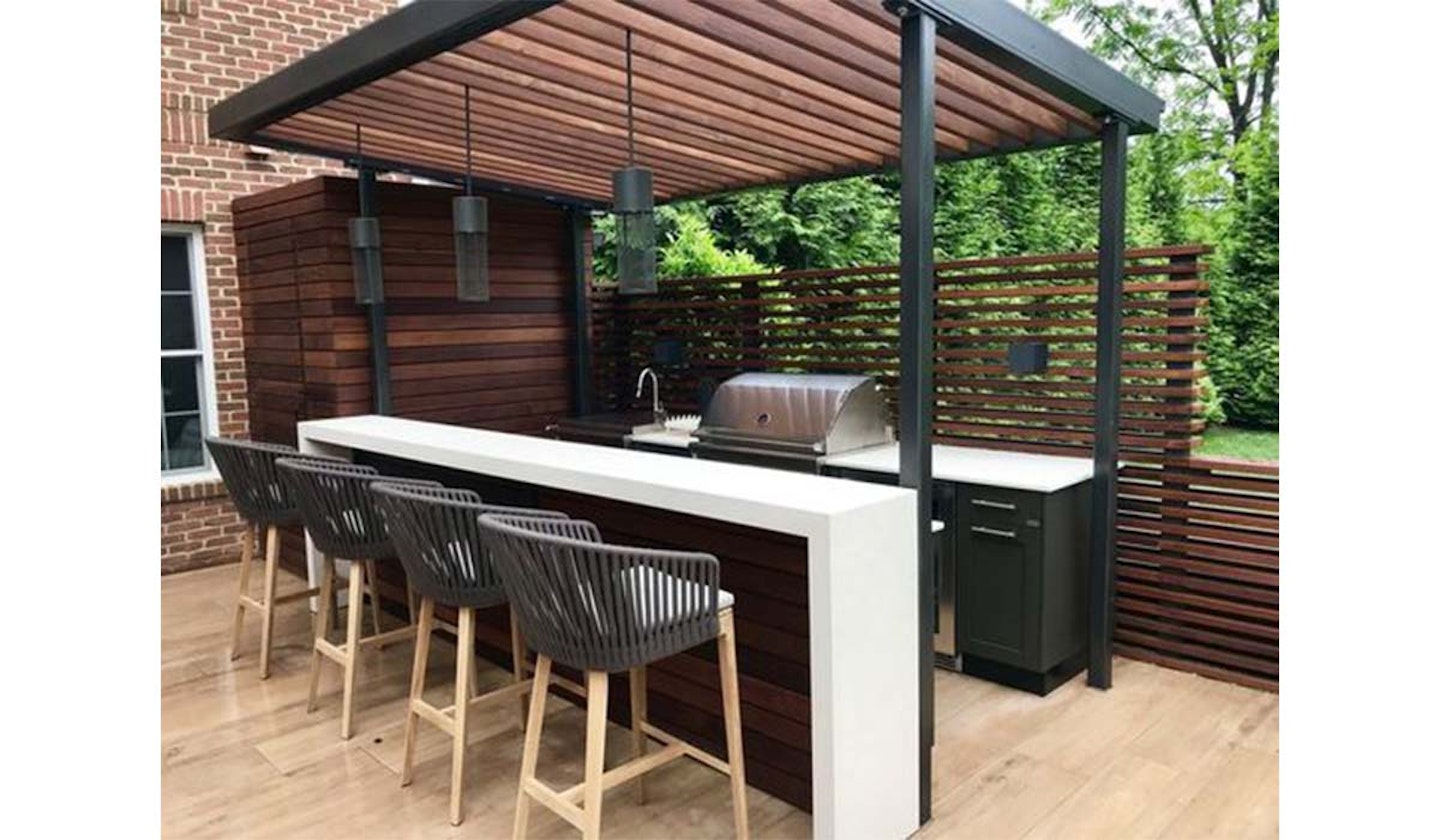 Make space for prep
If you've been to a BBQ before, you'll know how important it is to have a dedicated space for putting on all your sauces and condiments, grabbing cutlery, napkins and the sides for your BBQ like salad and burger buns.
To give your guests plenty of space to prep their food, make sure you've provided enough table space for everything including your BBQ utensil sets if there isn't space provided on your BBQ. It doesn't have to be anything fancy, it could just be a fold up table. If it's stained or damaged, you might want to cover with a table cloth or disposable table cloth if you're worried about getting sauce on it.
Where is the best place to put a BBQ?
Ideally, your BBQ area should be as close to your kitchen as possible so you don't have to carry your food far. This is particularly useful if it starts to rain and you need to dash all your food inside as quickly as possible. It's also handy for when you need to clean your BBQ.
The BBQ should be placed on a stable base so there's no risk of any accidents. You should also consider the breeze to when positioning your BBQ as you don't want the smoke to blow into your house so you don't want it directly next to any doors or windows.
Equally, you don't want smoke to blow into your neighbours garden either so you'll also want to consider this when positioning your BBQ. Furthermore, you should avoid placing a BBQ near a road, as smoke could make visibility difficult for drivers.
Are there any laws on BBQ areas in the UK?
There are no laws to stop you from having a BBQ in your garden or outdoor space such as balcony or terrace. The only issues arise if you're regularly having BBQ's that could cause smoke to affect your neighbours.
Unlike smoke that comes from a chimney, it can be ruled as a 'statutory nuisance' if it impacts your neighbours and they are within their rights to make a complaint to the council which could lead to a hefty fine.
We'd advise notifying your neighbours before lighting your BBQ to let them know that you're having a BBQ so they're expecting it and maybe advise they don't hang their washing out on that day as they won't want their fresh washing to smell of smoke.
Lorna White is a Senior Digital Writer at Yours.co.uk. She was previously a writer at Yours Magazine writing features and news stories before joining the digital team. Lorna loves the great British countryside and likes to spend her spare time out and about in her home of Nottinghamshire walking her dog, Pippin.