Since it landed on our screens in 2009, ITV quiz show The Chase has become a hit with audiences young and old, and the Chasers have become celebrities in their own right.
Hosted by Bradley Walsh, The Chase sees members of the public (and sometimes celebrity contestants in charity specials) play against professional quizzers to win a cash prize.
As one of the most successful and long-running quiz shows on TV, pulling in a regular audience of 3-5 million each episode, we have no doubt you'll already know that only one Chaser makes an appearance in each episode, and is there to beat the four contestants. The identity of The Chaser is a surprise until they are unveiled in the show.
Who are The Chasers?
With six Chasers now involved with the show, there's plenty to learn about this exciting bunch of quiz experts and their lives.
Mark Labbett AKA The Beast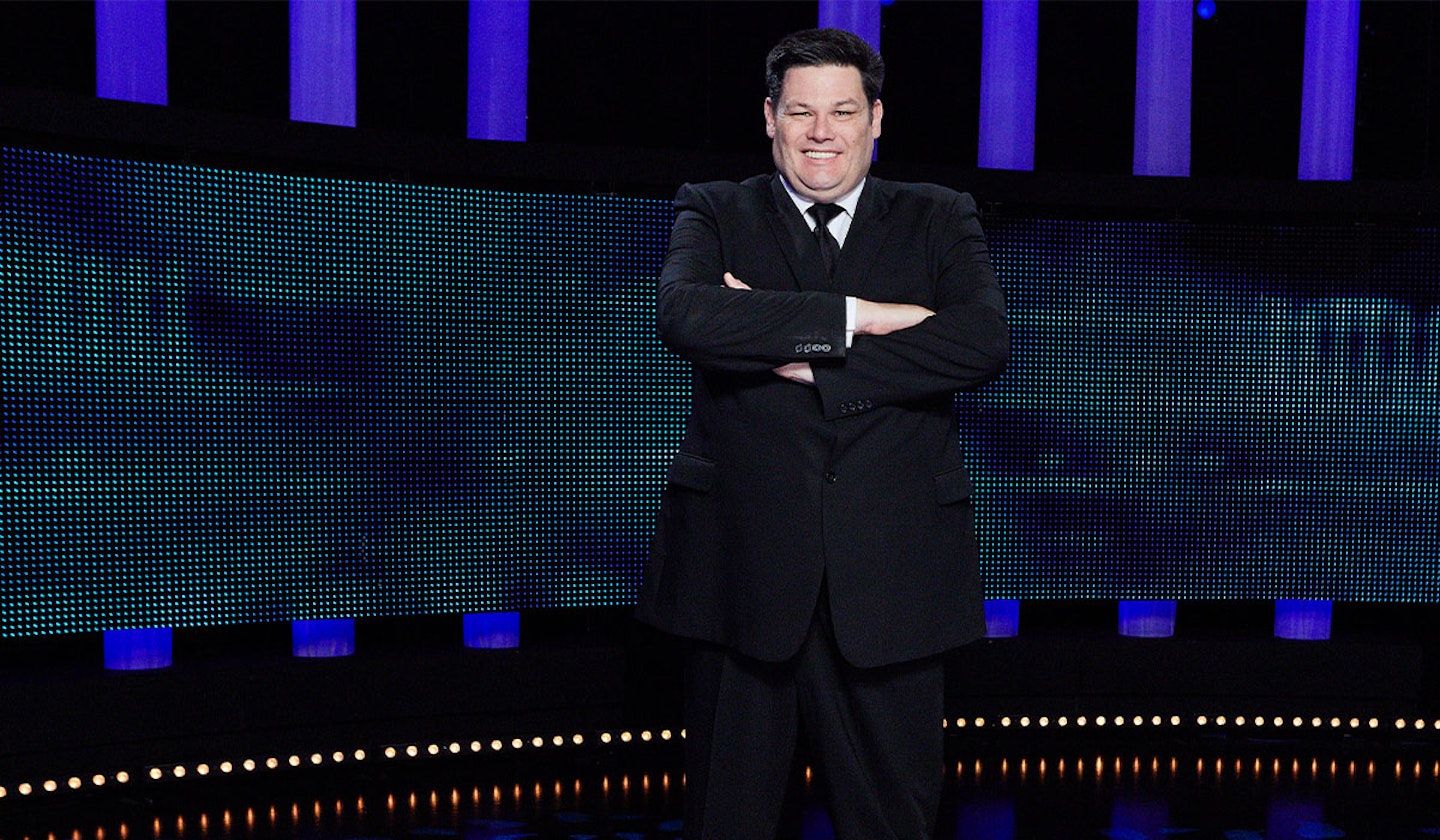 Age: 58
As the longest standing Chaser, Mark has become a regular on our screens, making appearances on Only Connect, University Challenge, Mastermind and Who Wants to be a Millionaire as well as being a chaser on the American and Australian versions of the show.
With a maths degree from Oxford University under his belt, he was a maths teacher before he appeared on The Chase, and would supplement his wages with his quiz winnings.
You can follow Mark on Instagram where he shares more about his private life as well as his weight loss journey.
Shaun Wallace AKA The Dark Destroyer
Age: 63
Shaun is also an original chaser and has also appeared on The Weakest Link, Fifteen to One, Beat the Nation and Are you an Egghead? He's also appeared as a guest chaser on the Australian version of the show.
As a qualified barrister, he has worked as a Criminal Defence Lawyer most of his career and he first shot to fame after becoming the first black person to win Mastermind in 2004, so he's always been a brilliant quizzer.
You can follow Shuan on Instagram to see more of his personal life as well as his hobbies and interests.
Anne Hegerty AKA The Governess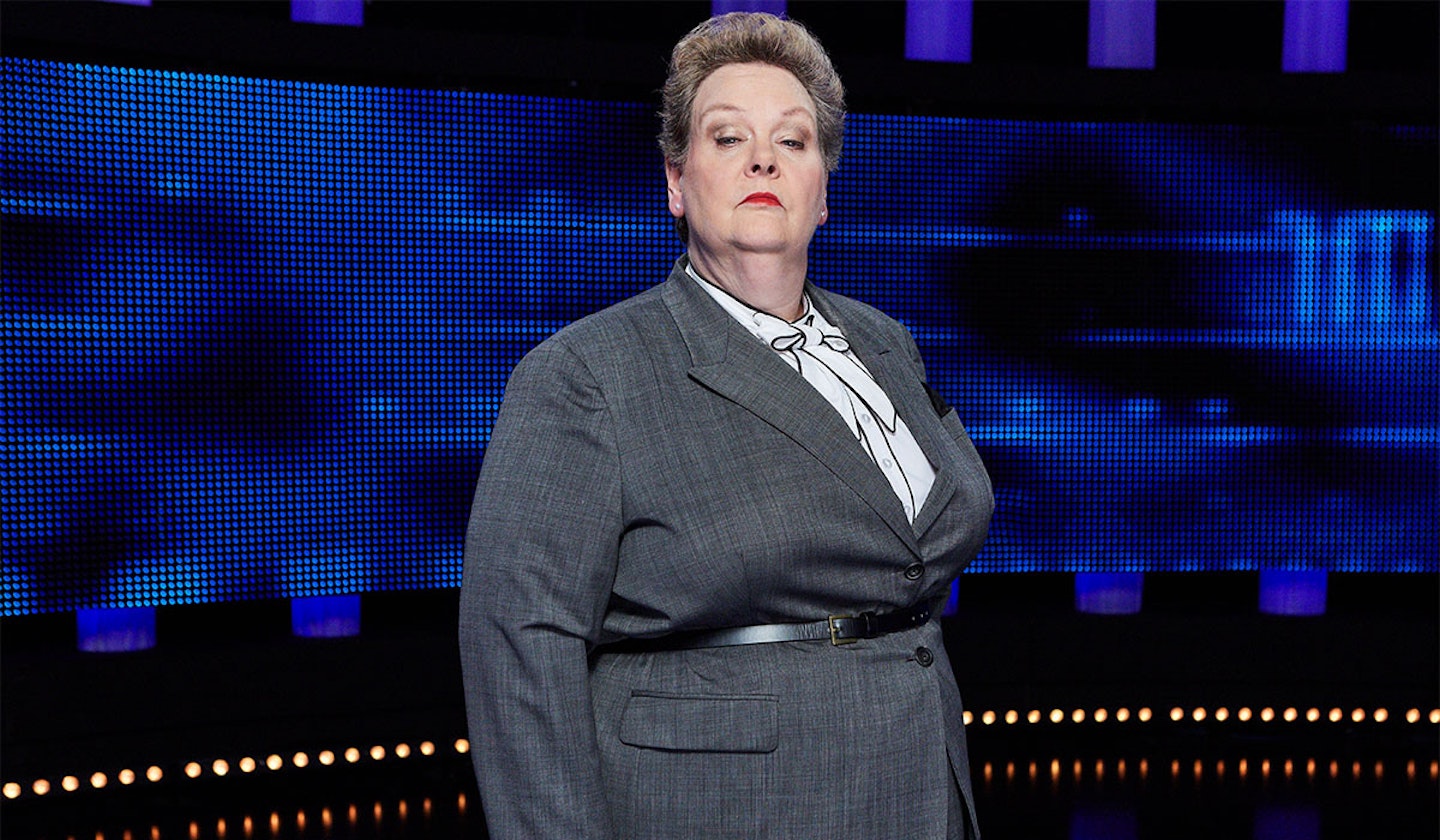 Age: 65
As well as being a chaser on the Australian version of The Chase, Anne Hegerty has also been on Mastermind, Fifteen to One, hosted Britain's Brightest Family and was even a phone a friend on Who Wants to be a Millionaire where she gave the correct answer. She joined The Chase in its second year, becoming the first female chaser.
After beginning her career as a journalist on local papers, she has also worked as a ghost writer and proofreader before becoming a chaser. In 2018, she appeared on I'm a Celebrity, Get Me Out of Here where she opened up about her Asperger's diagnosis at the age of 45, and we really got to see a softer side of the usually stern, Governess.
You can follow Anne on Instagram, although she posts very rarely.
Paul Sinha AKA The Sinnerman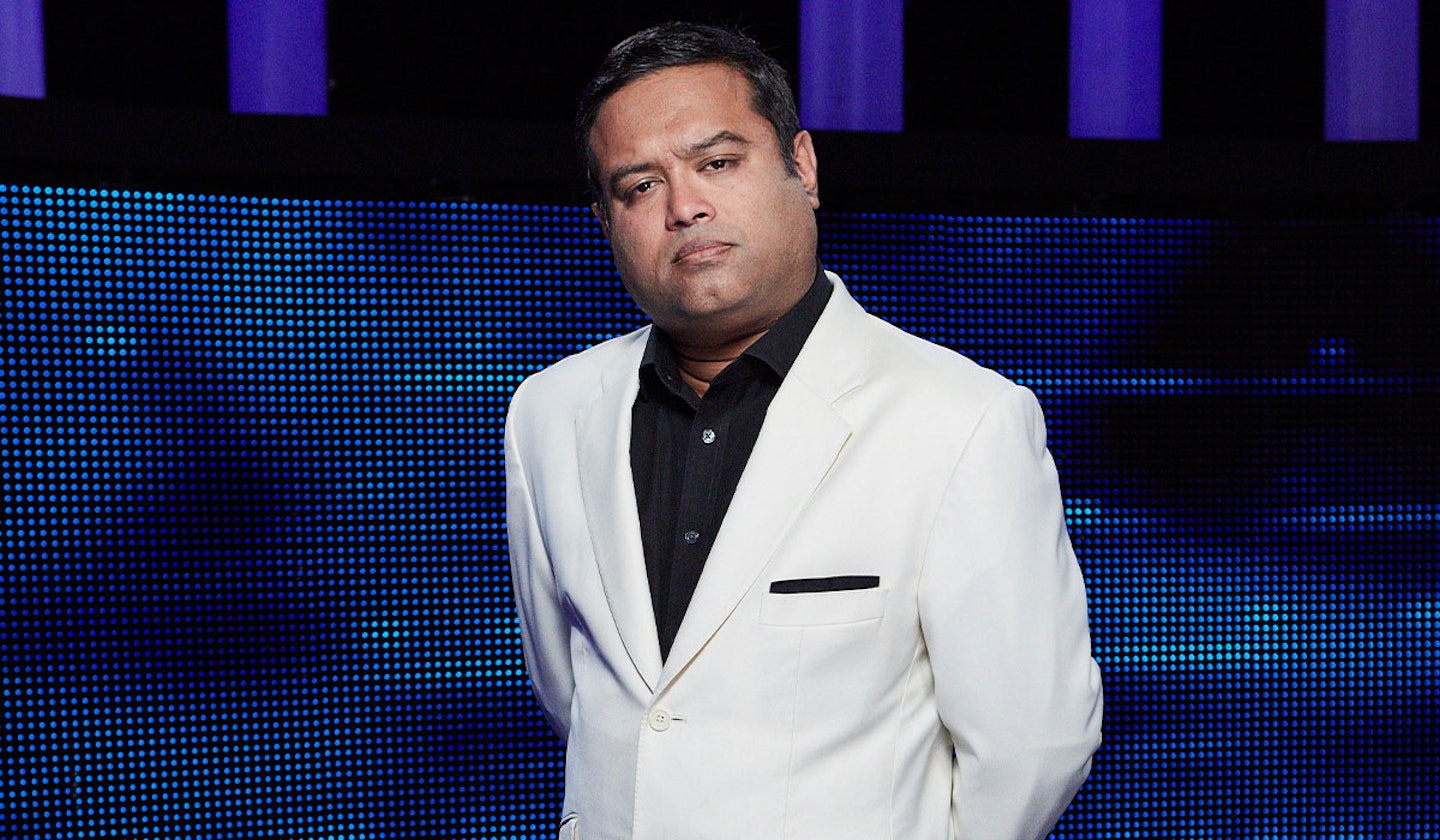 Age: 53
As one of the less stern Chasers, you shouldn't let his smile fool you, as experienced quizzer Paul has also appeared on Mastermid, University Challenge and The Weakest link as well as Celebrity Gogglebox in more recent years.
Paul was the fourth chaser to join the line up, signing up in 2011. You might not know that Paul is a trained doctor and worked as a GP and junior doctor in hospitals during his younger years, eventually swapping medicine for stand-up comedy. Despite his medical and comedy background, he has always had a love for quizzing, and took part in quizzes throughout his life including childhood.
Very sadly, Paul recently opened up about his Parkinson's diagnosis, and that he isn't sure how much longer he'll be able to continue his career as it currently is.
You can follow Paul on Instagram where he shares a lot about his comedy career and life updates.
Jenny Ryan AKA The Vixen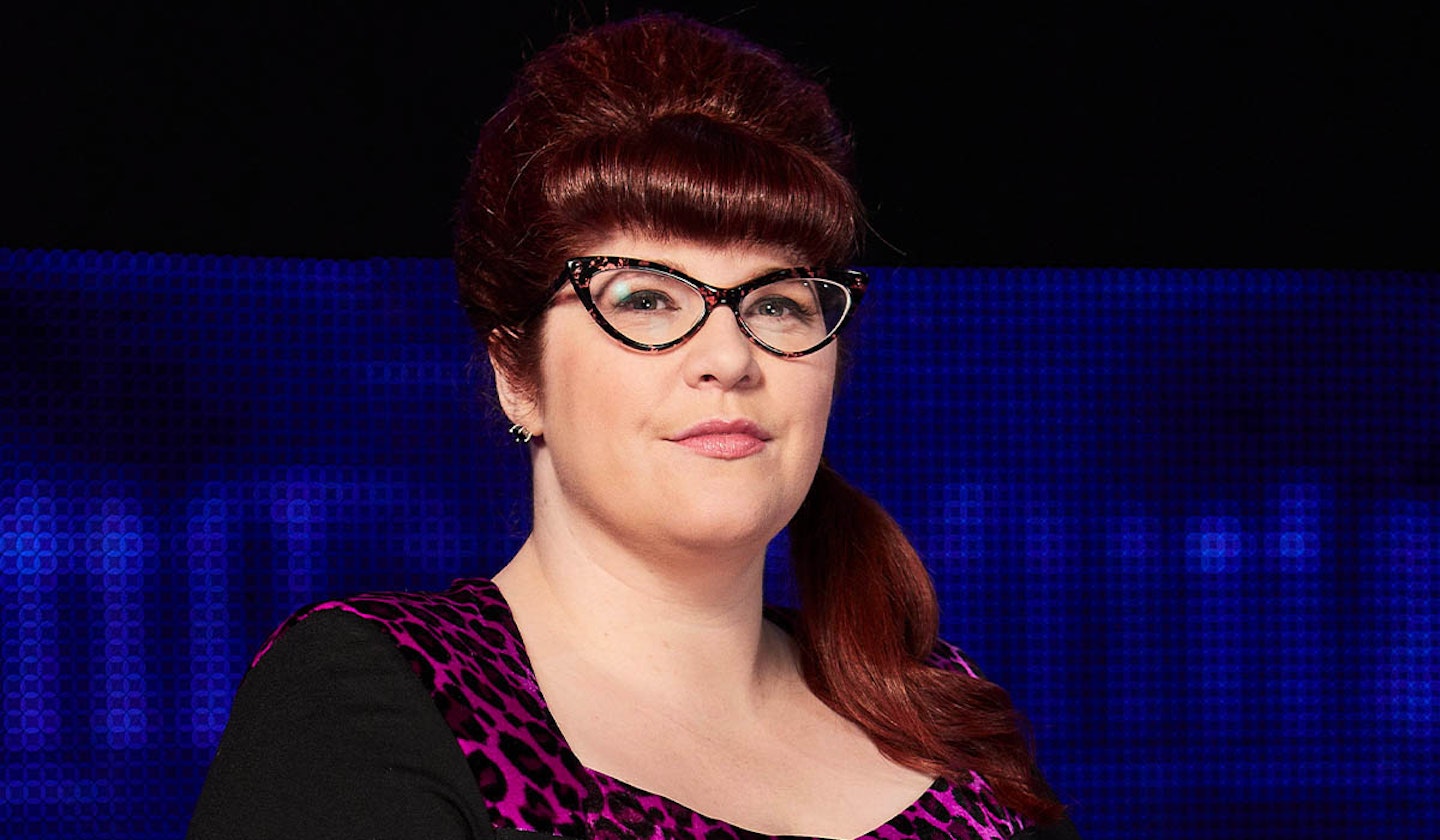 Age: 41
As the youngest and newest female addition to the chasers, Jenny is an experienced quizzer, previously appearing on University Challenge, Mastermind, The Weakest Link and Fifteen to One. Outside of quizzing, she also appeared on Celebrity X Factor in 2019, impressing the judges and being placed in third.
Although we don't know much about Jenny's career outside of quizzing, we do know that she has been closely linked to the show for some years, even writing questions for the pilot episode back in 2009, and it was fellow chaser Anne Hegerty who recommended her for the show in the first place.
Darragh Ennis AKA The Menace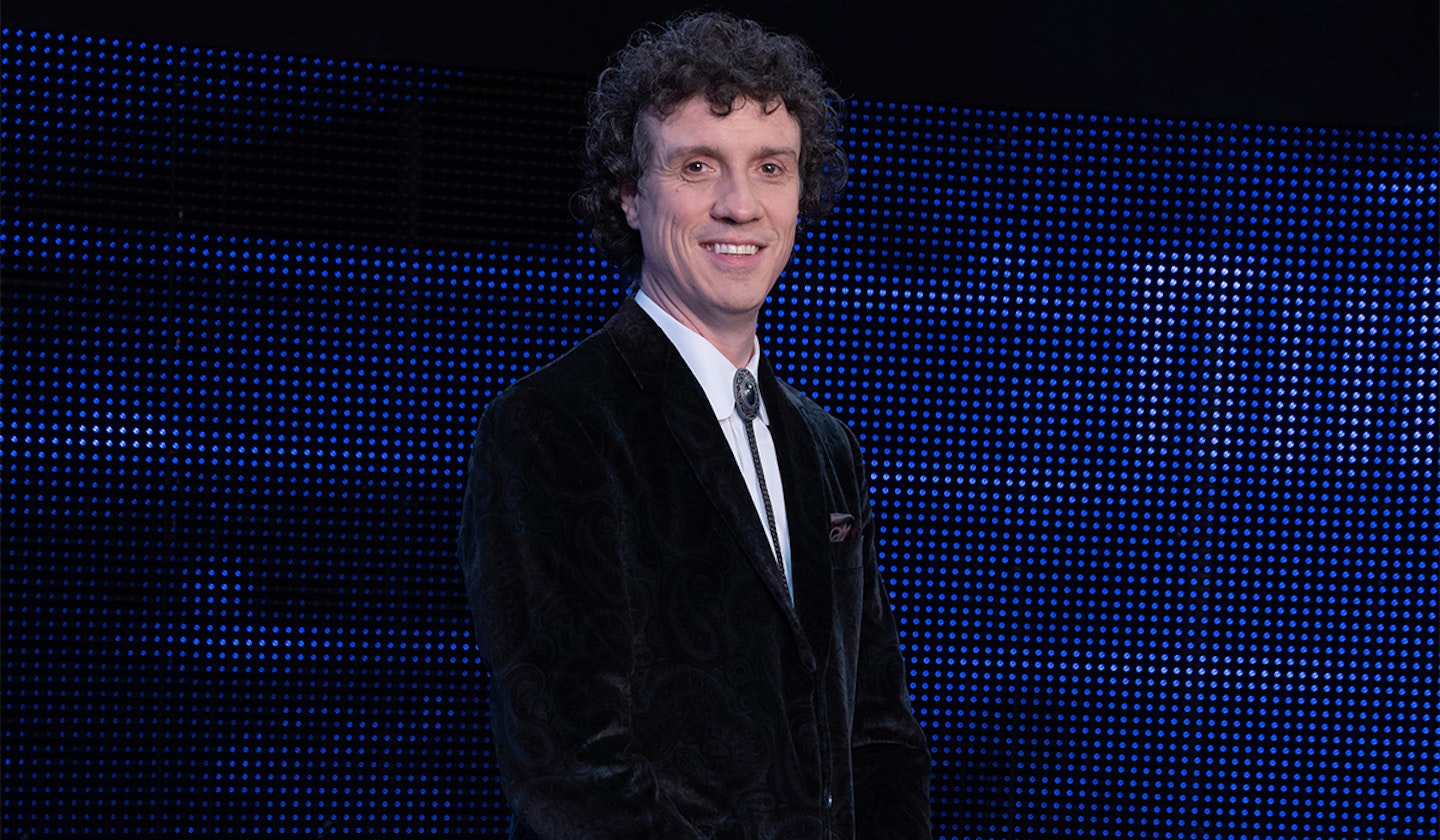 Age: 43
As the most recent addition to The Chasers line-up, he is famously the first chaser to have also been a contestant on the show back in 2017. Despite Darragh winning a whopping £9,000 on his round against Paul Sinha, his team mates decided to take minus offers, meaning when they were victorious, they only took home £1,575 each.
In his career off-screen, Darragh is a postdoctoral researcher at The University of Oxford where he studies the brains of insects.
You can follow Darragh on Instagram where he regularly shares fun facts about life!
Are any of the UK chasers married?
While some of the chasers don't share much about their personal lives, we do know the relationship status of some. Mark Labbett was previously married to his second cousin Katie who was also 27 years younger than him until the pair separated in 2020. He is now in a new relationship with presenter, Hayley Palmer.
Although we don't know much about Shaun Wallace's private live, he has previously revealed that he's never been married, and he doesn't share anything about a relationship on his Instagram account, so we can presume he's either single or keeps his private live very private.
Anne has been very open and honest about the impact her Asperges has had on her relationships over the years, because she struggles with intimacy, finding it difficult to fall in love. She is currently single and has never been married but in the past, she has shared any man she met would need to be very intelligent.
One chaser we do know more about is Paul Sinha, who married his husband, Oliver Levy in 2019. You'll have probably seen the married couple on Celebrity Gogglebox together.
Jenny also keeps things very private on Instagram, and also she has mentioned a boyfriend once, he hasn't had another mention since so it's unknown if she is in a relationship or not.
Newest chaser Darragh is married to his wife who he has to children and a dog with. The family live together in Oxford.
Do the chasers get paid if they lose?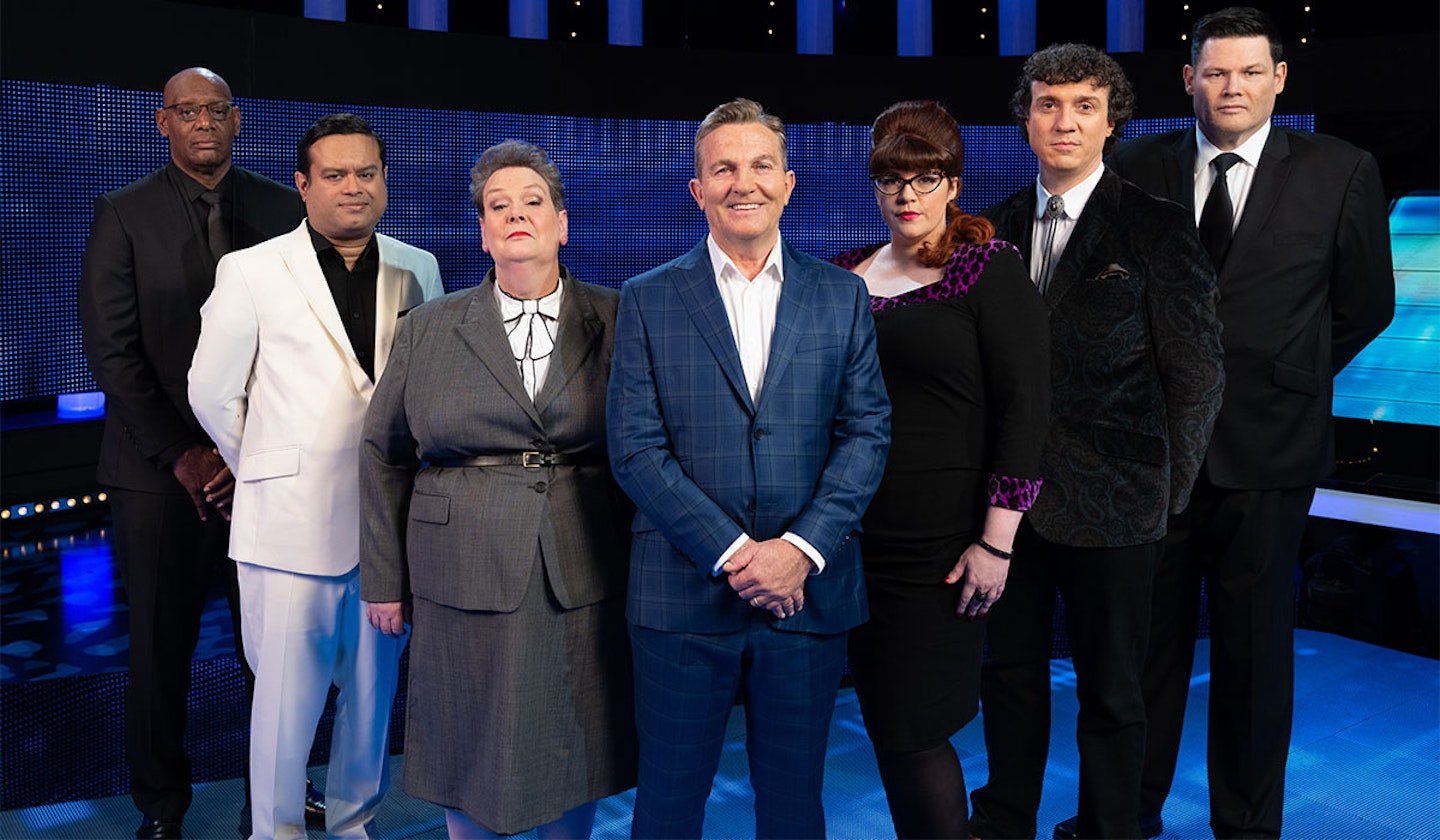 Just like any job, both the chasers and Bradley get paid a flat fee for taking part in the show, whether they win or lose.
Who is the wealthiest chaser?
While they might all be paid a flat rate per show, there's a bit of a difference between their individual net worths according to various sources.
Shaun Wallace has the largest net worth at an estimated £5 million. This is down to his career as a barrister and lecturer before the show as well as being one of the original chasers, he's even got his own autobiography.
Anne Hegerty has an estimated worth of around £2.8 million with her money from The Chase and other TV shows combined. This is the same estimated worth as her fellow chaser, Jenny Ryan.
Mark Labbett was also another original member of the show, and he is also a regular on the US version of the show too making his estimated net worth £1.4 million
Paul Sinha has an estimated net worth of £1 million with both his Chase and other TV commitment earnings contributing to his wealth.
As the newest Chaser, we know very little about Darragh Ennis' net worth.
Lorna White is a Senior Digital Writer at Yours.co.uk. She was previously a writer at Yours Magazine writing features and news stories before joining the digital team. Lorna loves the great British countryside and likes to spend her spare time out and about in her home of Nottinghamshire walking her dog, Pippin.
A Print-Plus magazine subscription to Yours includes FREE UK delivery to your door, PLUS unlock a world of extra rewards and benefits including freebie prize draws and discounts from brands you'll love on our Yours app. Subscribe to Yours today!