He's a national treasure here in the UK, and there's no denying you're very familiar with seeing Sir David Jason on your screens.
Over the years, he's starred in some of the most iconic TV shows in Britain, most famously, Only Fools and Horses. Now, Sir David is set to appear in a TV show that's rather different for him. This time, he won't be playing a character, but appearing as himself.
Sir David Jason's latest TV series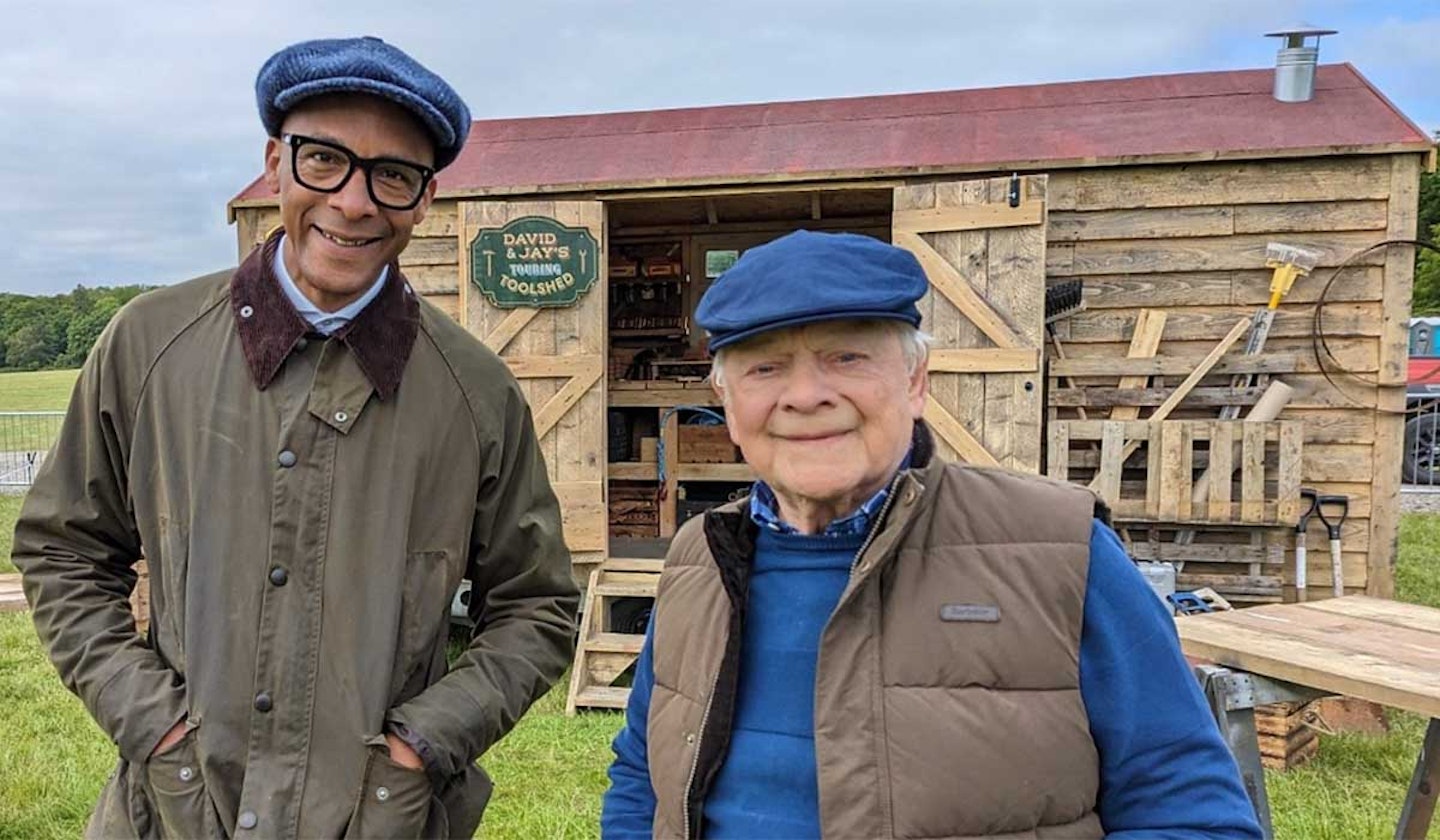 While we're very much used to seeing the actor David Jason play a variety of different roles, we're not so used to seeing him appear as himself. That's why we're really looking forward to seeing David alongside TV favourite, Jay Blades from The Repair Shop in their new series, Touring Toolshed.
This new series is set to be a massive hit with fans of The Repair Shop and sees the pair touring the UK to help members of the public with their repairing and mechanical projects.
Speaking about the new series, David said, "I've played a lot of roles in my time but, to be myself, show off my creative passion and help the wonderful people we meet along the way resolve their mechanical masterpiece issues is very rewarding.
"I've really enjoyed being on the road with Jay where we have built up a great friendship and had a lot of fun which I hope the viewers will enjoy watching when it airs."
David Jason's health
David has recently revealed he was forced to cancel some of his work commitments including an Only Fools and Horses convention to undergo a hip replacement.
Writing on Facebook, he said "I am so very sorry for the disappointment and all the inconvenience it may cause but we are having to change the date of the forthcoming Only Fools and Horses Convention.
"Unfortunately, I have just been advised I need a new bionic body part fitted. I won't tell you which part it is, or you will all want one!
"And don't worry it's not being supplied by Monkey Harris, it'll be the pukka gear".
What else has David Jason been in?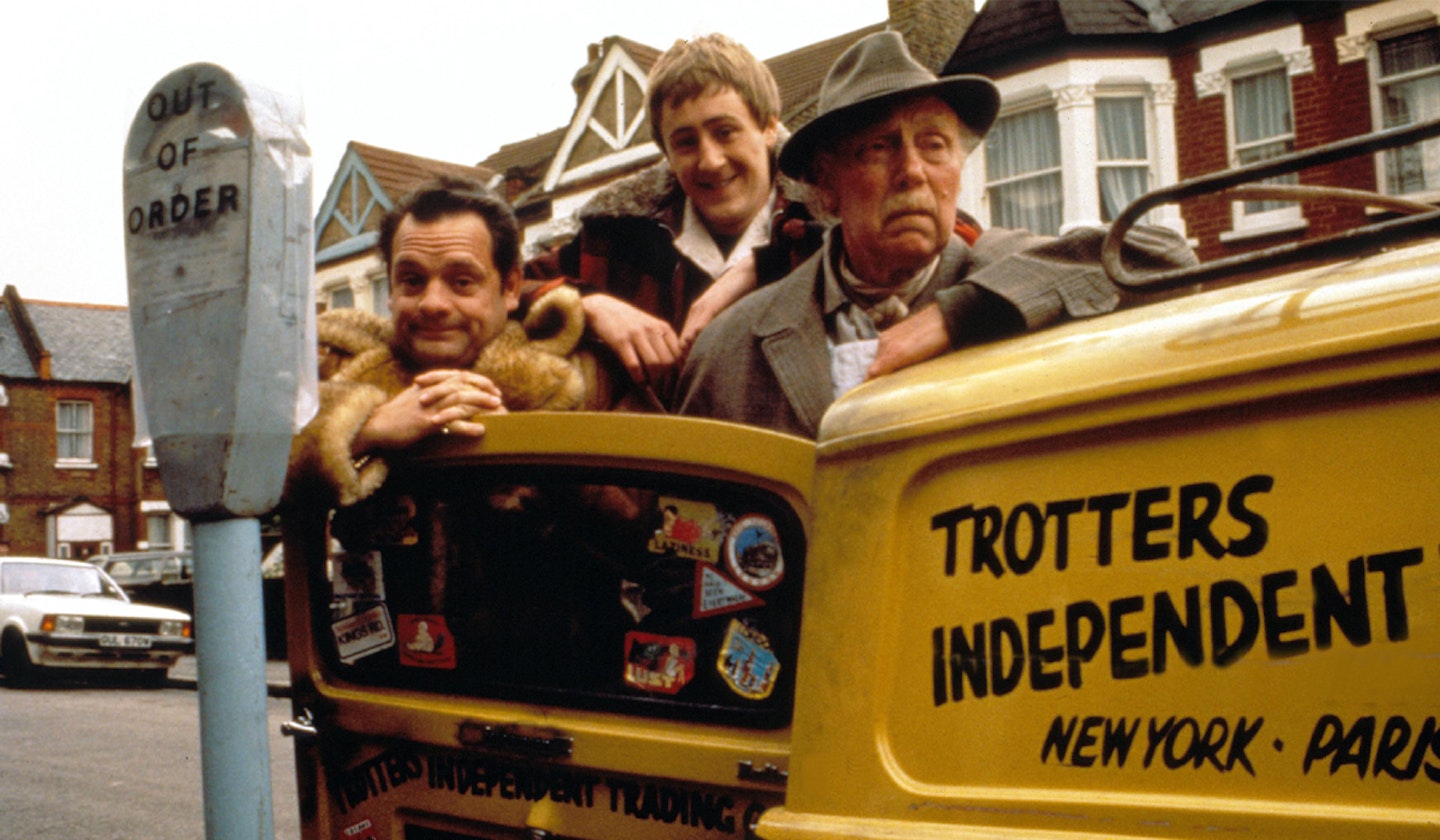 He's been on our screens since 1965, so Sir David has played a fair few roles in his time.
Only Fools and Horses
Perhaps his most famous role was playing Derek "Del Boy" Trotter in the BBC sitcom, Only Fools and Horses. The show ran for ten years from 1981 to 1991 with some special episodes and Christmas specials too. Set in South London, it follows the story of Del Boy and Rodney and their plot to become millionaires by buying and selling poor quality or stolen goods. The series has now even been turned into a musical!
A Touch of Frost
Between 1992 to 2010, David played Jack Frost in ITV detective series, A Touch of Frost. Originally based on the Frost novels by R.D Wingfield, it follows the story of Police Detective Inspector Frost and his wider team of officers.
The Darling Buds of May
David Jason also famous for starring in The Darling Buds of May as Pop Larkin along with Pam Ferris. First broadcast in 1991, it ran until 1993. The show recently had a revamp as The Larkins and Bradley Walsh now plays Pop Larkin.
Open All Hours
BBC sitcom, Open All Hours ran from 1976 to 1985 and was set in a small grocery shop in South Yorkshire. David Jason played the part of Granville and the show also starred comedians Ronnie Barker and Lynda Baron.
How old is David Jason?
Sir David Jason was born February 2, 1940, making him currently 83 years old. He was born in Middlesex as David John White. The name David White was already taken as a stage name so he chose David Jason as he was a fan of the 1963 film, Jason and the Argonauts.
Does he have a family?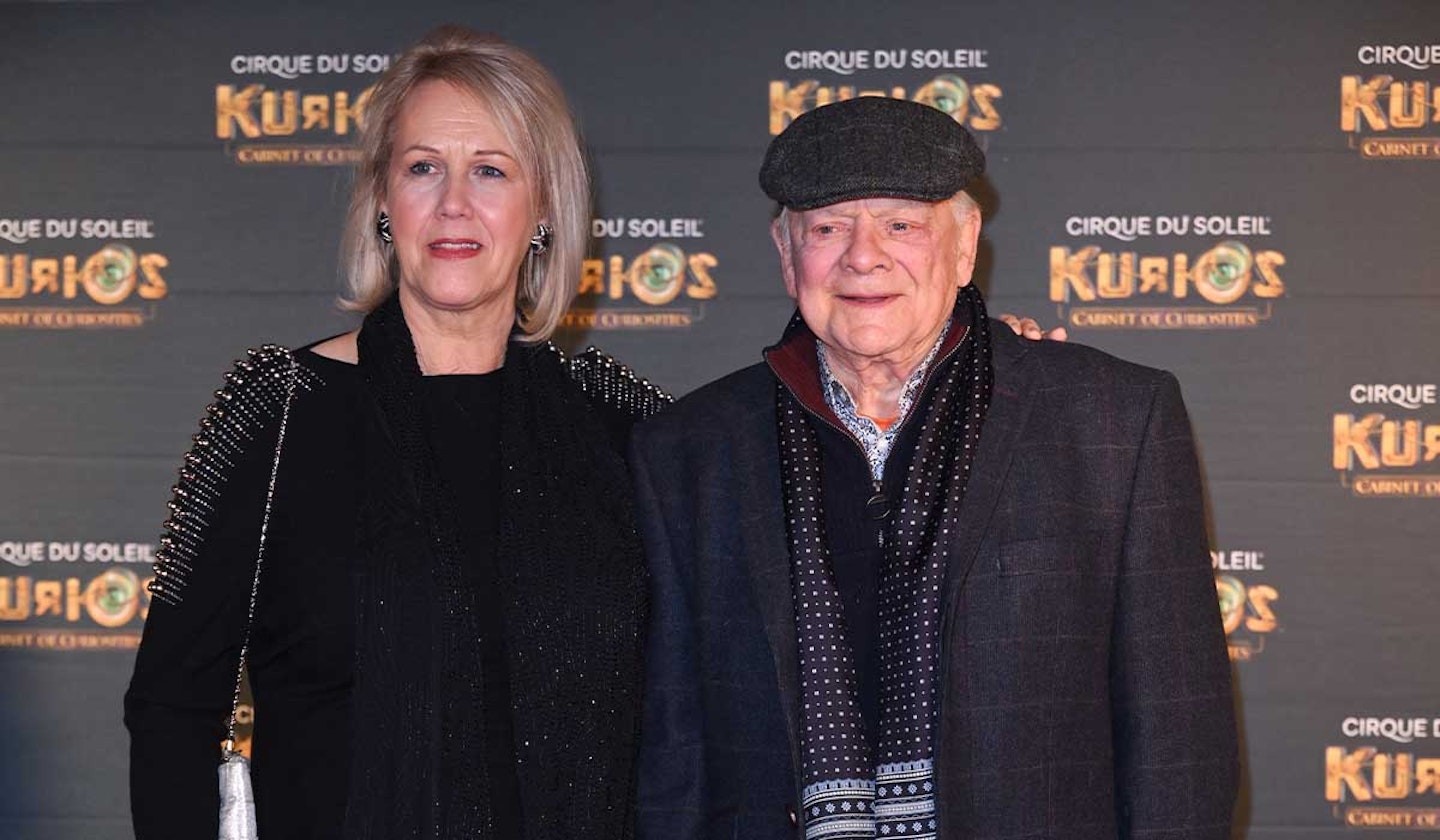 David was with his first partner, Myfanwy Talog for 18 years, and nursed her through her battle with breast cancer until she died at the age of 50 from breast cancer in 1995.
By 2001, he'd found love again with Gill Hinchcliffe and became a father for the first time after Gill gave birth to their baby girl, Sophie Mae. In 2005, David and Gill got married and the pair now live together in Buckinghamshire.
In 2022, David found out Sophie wasn't his only daughter, after discovering Abi Harris was his daughter. Born in 1970, Abi is the daughter of Jennifer Hill, whom David had a brief relationship with in his younger years.
David Jason's books
Description
This is the story of Sir David in his own words with his autobiography. From personal struggles to
Description
This Sunday Times Bestseller is filled with fond memories, lessons he's learned and his favourite
What is David Jason's net worth?
According to CelebrityNetWorth.com, David's net worth is estimated to be around $10 million. That's around £8 million in British pounds.