Call the Midwife Season 12 first aired January 1, 2023 with the addition of the Christmas special a week before this on Christmas Day 2022. Season 12 of Call the Midwife came to an end on February 26, 2023, and now we're patiently waiting for season 13 to hit our screens soon.
Whether you want to recap what happened in season 12 ahead of season 13 of Call the Midwife or you're new to the series and want to know more about the most recent series, we've rounded up all the important story lines to save you having to watch it.
What happened in Call the Midwife season 12?
After forming a relationship in season 11 of Call the Midwife, the first episode (the Christmas special) kicks off with a surprise proposal between Nurse Trixie (played by Helen George) and Matthew and season 12 follows Trixie's rather nervous lead up to her wedding which involves meeting Matthew's former in-laws and his difficult relationship with his father, Sir Brigham. Their wedding finally takes place in the final episode of the series surrounded by all their closest family and friends.
We're also introduced to a new face early on in season 12 with their new recruit, Sister Veronica. It soon becomes clear that Veronica isn't one to shy away from conflict and soon starts to rub some of Nonnatus House up the wrong way, particularly with Nurse Crane.
Season 12 of Call the Midwife is a difficult one for Nurse Lucille (played by Leonie Elliott) who continues to struggle with her mental health and eventually seeks help from Doctor Turner (played by Stephen McGann) as she spirals into depression. Her husband Cyril soon takes matters into his own hands, taking them both on a trip to Jamaica. Later on in the series, Cyril returns without Lucille.
Contraception continues to be a talking point in this series as the world learns more about the different ways of avoiding unplanned pregnancies including steps that men can take to prevent pregnancy including vasectomies.
Later on in season 12, the spotlight turns to the homelessness crisis in London, with many pregnant women and new mums finding themselves with nowhere to live and in need of emergency shelters. The series also addresses a hepatitis outbreak and a nasty gastroenteritis outbreak in Nonnatus House.
Will there be a season 13 for Call the Midwife?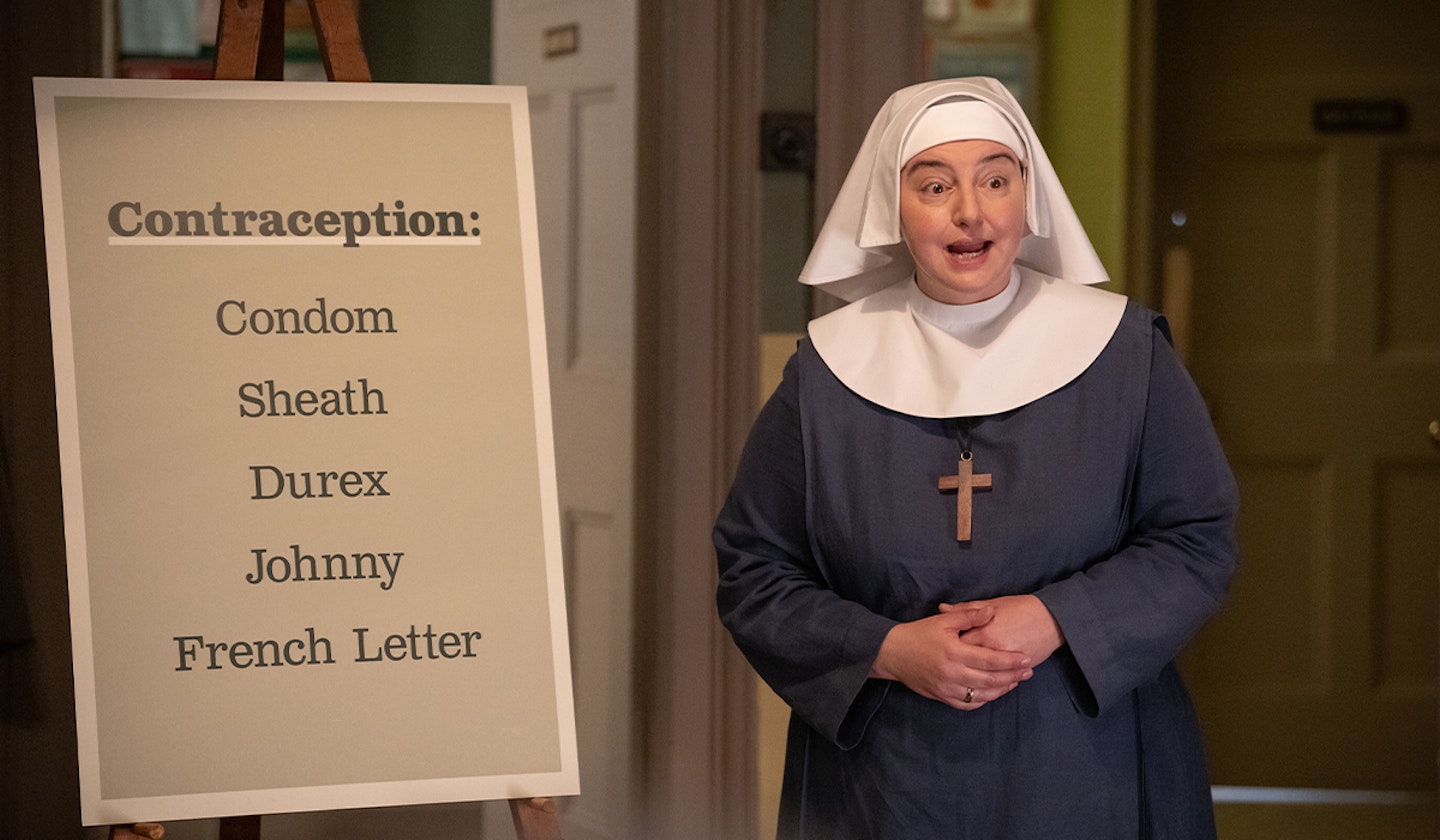 Yes, if you're all caught up on Call the Midwife, you'll be pleased to know there's not long to wait until season 13 of Call the Midwife will be on our screens. We can expect the new series of the show to premier on Christmas Day, 2023 with the rest of the series continuing in the new year in 2024.
How many episodes are in Call the Midwife season 12?
There are eight episodes in total in series 12, plus the Christmas special.
Where can I watch season 12 of Call the Midwife?
The best place to catch up on all episodes of season 12 of Call the Midwife is on the BBC iPlayer.
Those overseas without access to iPlayer can watch the series on Amazon Prime.
Is there a trailer for season 12 of Call the Midwife?
Yes, you can have a preview of what to expect from season 12 of Call the Midwife from this BBC trailer.
Lorna White is a Senior Digital Writer at Yours.co.uk. She was previously a writer at Yours Magazine writing features and news stories before joining the digital team. Lorna loves the great British countryside and likes to spend her spare time out and about in her home of Nottinghamshire walking her dog, Pippin.