Over recent years, Autumn has become synonymous with cosying up on the sofa each weekend to watch all the glam, glitter, sequins and sparkle of BBC's Strictly Come Dancing.
It's now an unbelievable 21 years since the BBC first had the inspired idea to bring celebrities together with the Strictly professional ballroom dancers and let the great British public, guided by a panel of expert Strictly judges, decide on which couple would go the distance and ultimately lift the coveted glitter ball trophy. Since then we've seen celebs show off their moves on the dance floor and some have even gone on to appear in the Strictly Come Dancing tour.
If you're keen to make sure your favourite celebrity doesn't get voted off, make sure you know the different ways you can vote on Strictly each week and make your vote count.
When will Strictly Come Dancing 2023 start?
The BBC have finally confirmed that this year's series will begin September 16th at 6:35pm on BBC One.
As always, this very special first episode will be the launch show where we'll get to see who is partnered up with who and we'll get to see last year's winners, Hamza and Jowita perform once again.
Strictly Come Dancing 2023 line-up
Angela Rippon CBE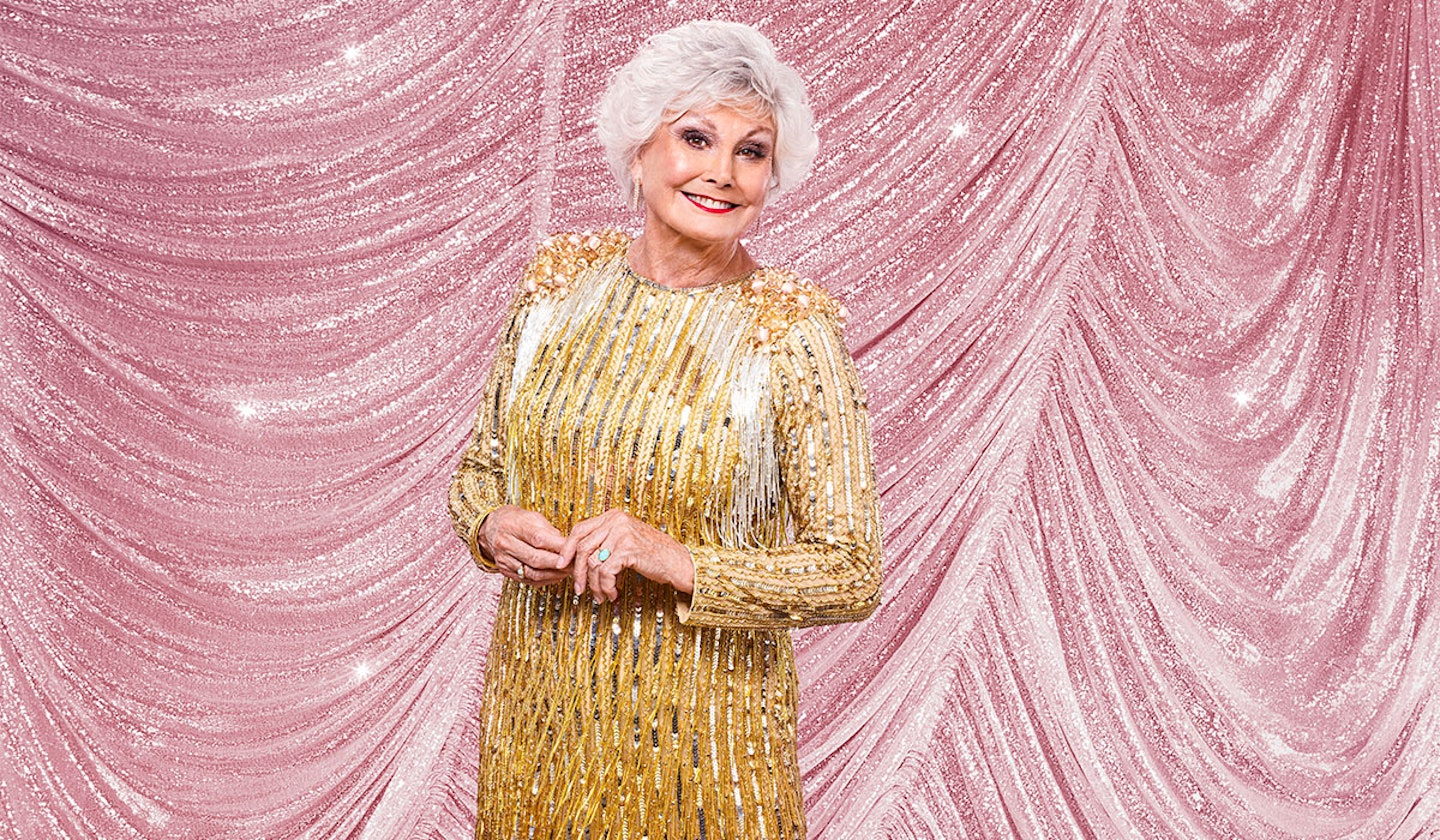 Angela Rippon has been on our screens for over 50 years, presenting a wide variety of different shows including quiz shows as well as news and current affairs shows. The news of her joining Strictly was announced on The One Show.
Speaking to Yours, Angela said: "I'm still pretty apprehensive but I feel much better now I've met my partner and I at that moment you think 'I can trust this person', of course I have anxieties, I think we all do, but every time we go in and do anything together, it becomes a bit more fun.
"At the end of the day, I've just decided I'm going to have fun. I look at the skill and youth and quality of the other performers and I keep saying to everybody 'don't have exaggerated expectation of what I'm going to achieve. My mantra is I'm going to do what I know I can do, as well as I can do it for as long as I can do it."
Les Dennis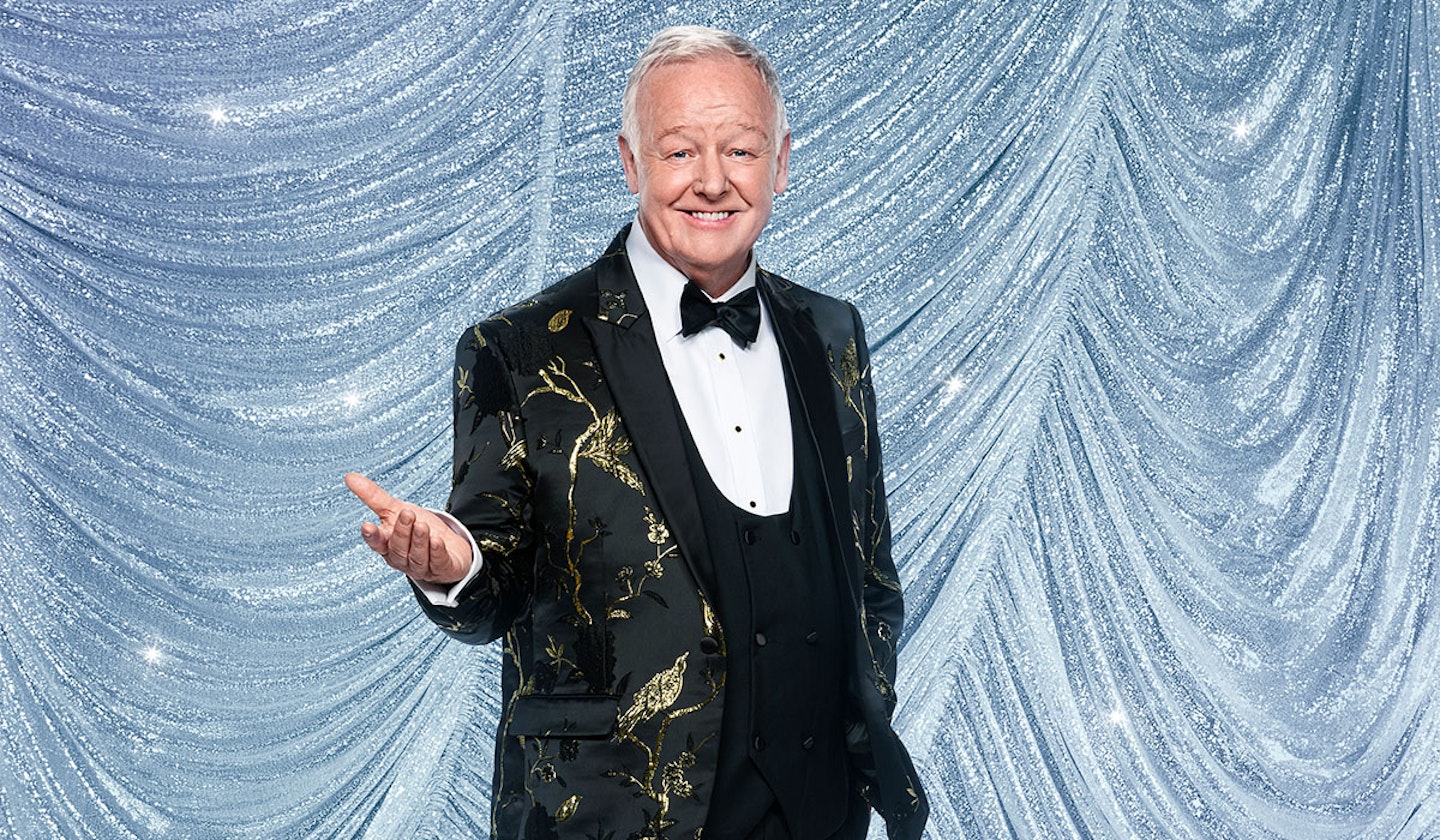 Les has had a long career in showbiz spanning over 50 years and most famously hosted Family Fortunes for 16 years. His TV career includes roles in Extras, Brookside, Death in Paradise and Midsomer Murders and two years in Coronation Street. The news was announced on ITV's Good Morning Britain.
Speaking to Yours, Les said: "At the beginning it was nerves and excitement but now it's just pure excitement. I consciously decided to put my Fitbit back on to get my 10,000 steps in a day so I've been working hard to try and get fit for it. I got asked to be on it and thought yeah why not? It's my 70th birthday in October – Angela Rippon and I have the same birthday – and I love a challenge!
"I want to get to movie week cos I love movies. I love the film The Godfather, maybe a bit of Marlon Brando? When people come over and ask for a selfie it's usually the mums and dads and the kids are looking like who is it? So hopefully, they'll now know who it is."
Krishnan Guru-Murthy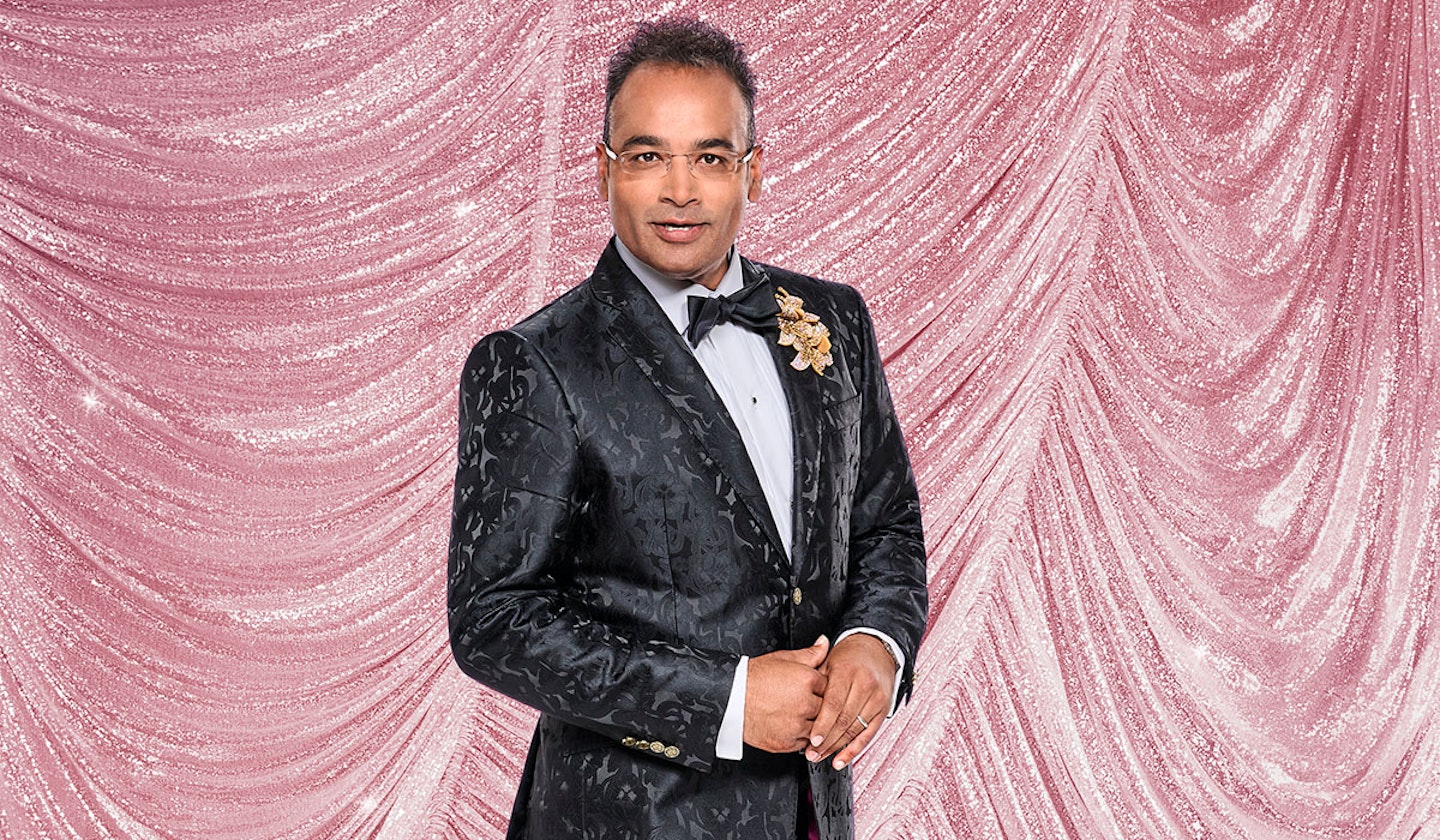 You'll no doubt recognise Krishnan as the leading news anchor on Channel 4 news. The journalist and broadcaster has reported on a number of major world events and on foreign affairs over the years. He revealed the news on BBC Radio 2.
Speaking to Yours, Krishnan said: "The choreographer doesn't mess around, and it's a bit bewildering to be honest. They're straight into it, and some of us can do it and some of us can't, and you just have to hope that it'll be alright on the night. I think I finally realised that a chance to do Strictly was an opportunity to inject some joy into my very serious career, and I think the news has been especially serious the past few years with Covid, Ukraine and all the political chaos we've been through, and you feel quite at the centre of it when you're doing the news as it's quite high-pressure.
"My mum is normally the one who is really like 'don't cycle for too long, you shouldn't go to the gym you should be worried about your heart.' But she has actually been really enthusiastic about me doing strictly and thinks it's fantastic. Everyone has been really positive about it in my family except my son who is 16-years-old who is as embarrassed about it as you'd expect a 16-year-old to be."
Nigel Harman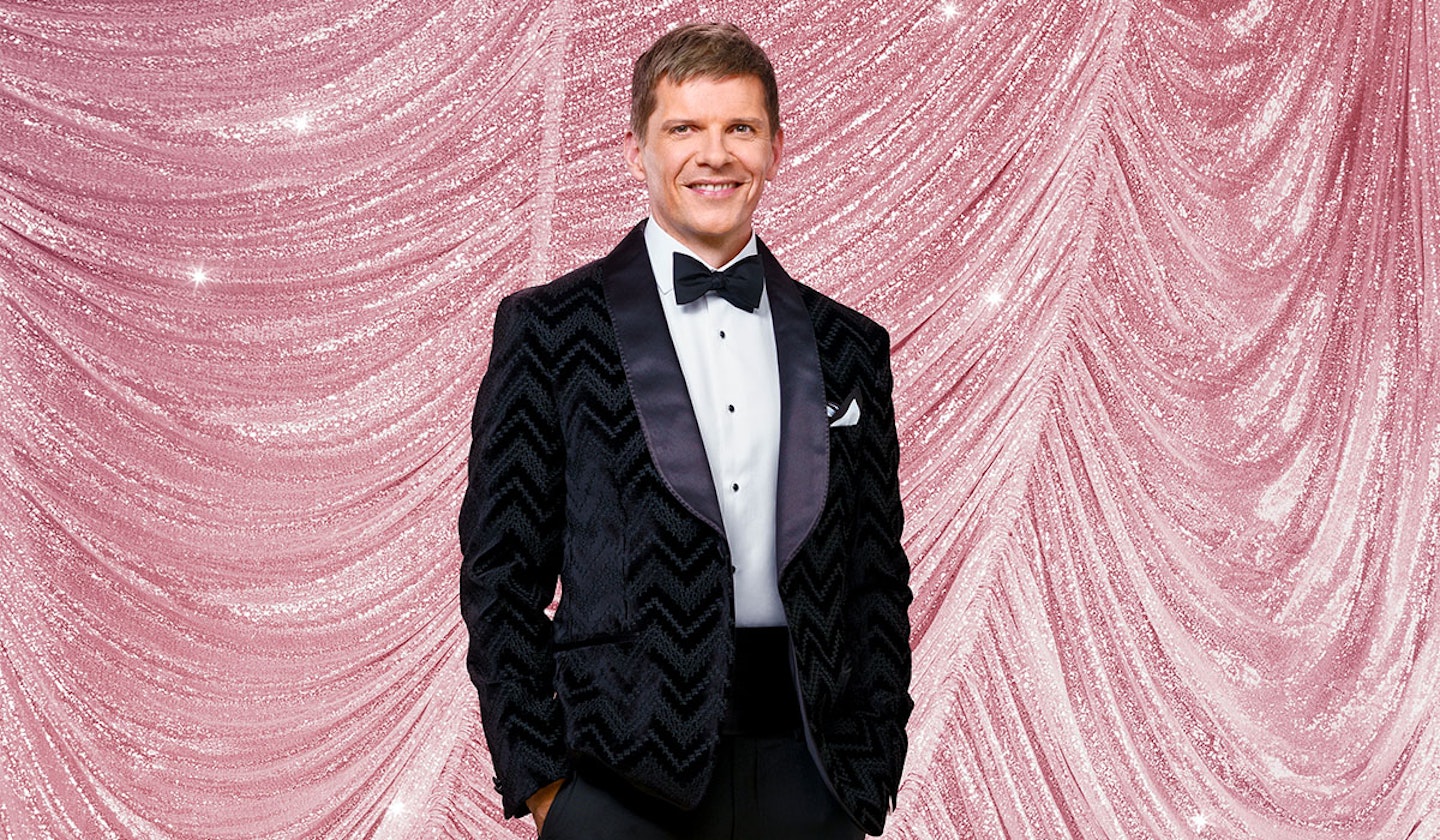 You'll no doubt recognise actor Nigel from his time on Casualty and Eastenders as Dennis Rickman. The news was announced on ITV's Lorraine.
Speaking to Yours, Nigel said: "I haven't been this nervous in quite some time. I love live theatre, I've done loads of it, but this is a whole other level. My head is going, 'you're going to be a really good dancer', and then you see something back and you think, 'it looks like that? But it feels like this?'
"I had a chat with Charles Venn who I know from Casualty and we were both sitting in wheelchairs on set and I thought, 'is this sign?' He gave me two bits of advice, be yourself and let what happens, happens. Also Charles is really fit, going on set with Charles you've got to really suck it in, and he said to me cardio, cardio, cardio, I said, you're saying that? He said he was absolutely knackered, so he's terrified me!"
Angela Scanlon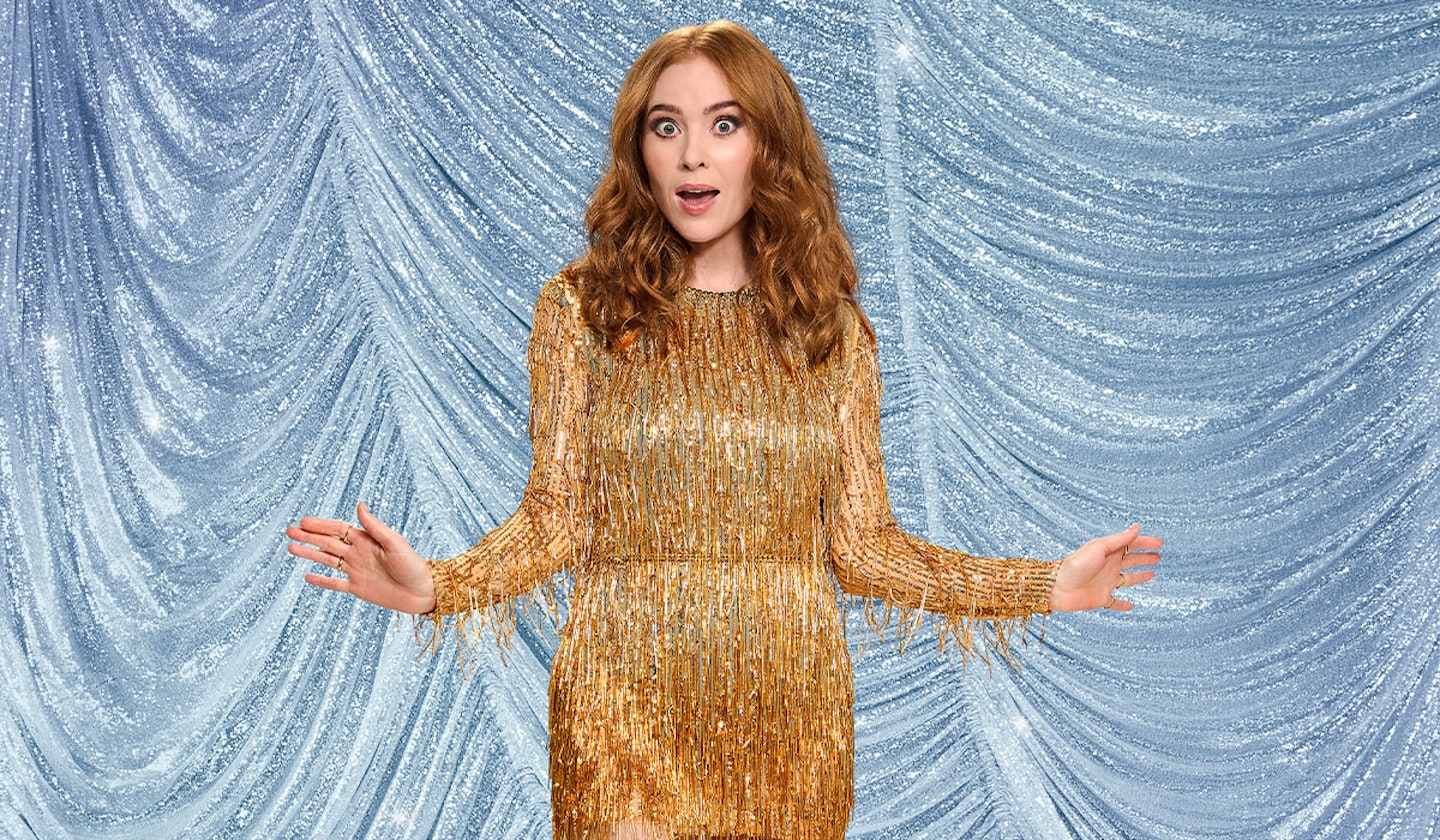 Irish TV presenter Angela Scanlon is most famous for presenting the BBC Two interior design show series, Your Home Made Perfect. The exciting news was announced on BBC Radio 2 Breakfast Show.
Speaking to Yours, Angela said: "I wake up in the middle of the night and think is it too late (to pull out of strictly)? It is apparently! I think anything that makes you a bit frightened and uncomfortable is a good thing and I feel like I haven't really done that in a long time. This time I think I'm ready to be pushed and properly challenged. And how lucky to get to do something where you're really physically challenge and taught by some of the best (dancers) in the world. I think we've all been taken a back by how pacey it is. I've currently got plasters on every area of my feet."
Annabel Croft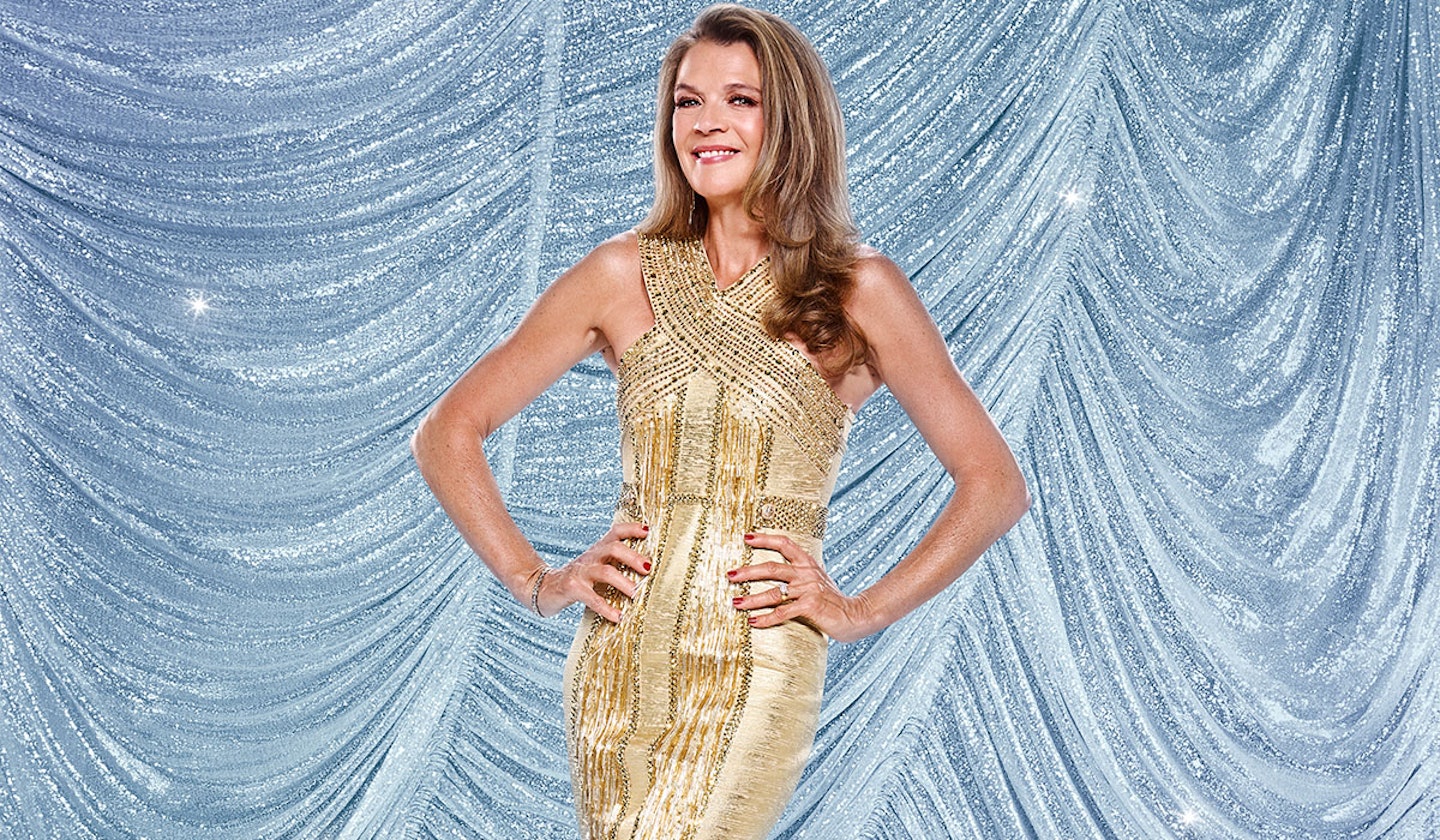 The former British Number One tennis player is now a regular on our screens and also presents the Wimbledon coverage each year. The news was announced on Virgin Radio's Breakfast Show.
Speaking to Yours, Annabel said: "I'm so excited to be doing it and and be given this opportunity. I have always loved watching dancing, I could watch them all day. I can't quite figure out how they do what they do because they're so amazing and even when you watch them all together they all have their own style and it's quite mesmerising. I don't want to think of it as a competition, I just want to learn how to get better myself. I feel a bit sick, a bit terrified by the moves and trying to remember everything.
"My two daughters are amazing dancers so I kind of wish they were doing the moves for me. They're beyond excited and they've always loved the show. My son is actually quite excited too, which I was surprised at. He's 27 but he's excited about coming and watching!"
Amanda Abbingdon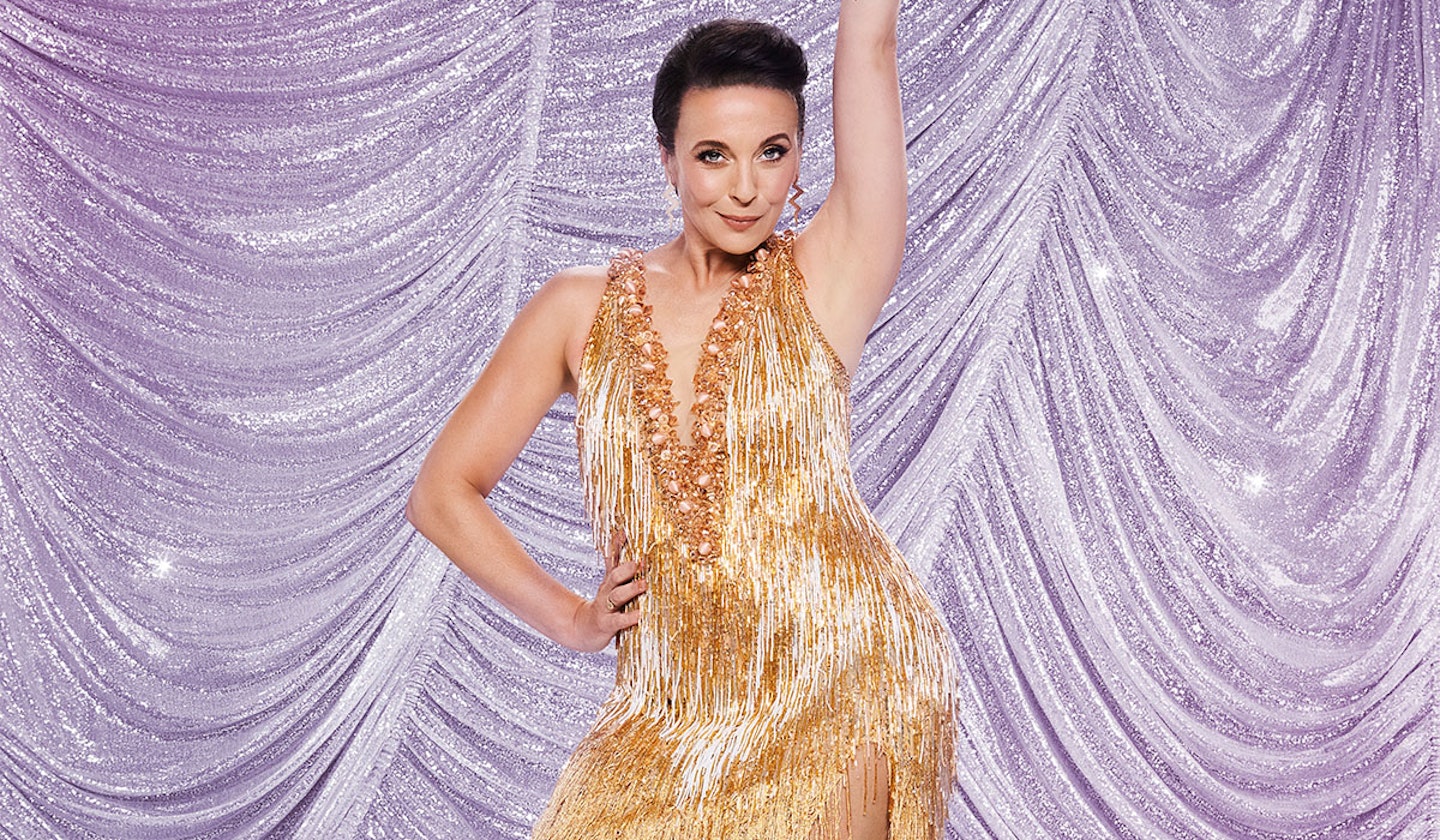 Actress Amanda has appeared in a range of TV dramas over the years including Sherlock and Mr Selfridge. She also revealed the exciting news on The One Show.
Speaking to Yours, Amanda said: "One of the dancers said to me 'you need to smile a bit more' and I thought I was! I'm peri menopausal and I don't like the idea of women becoming invisible at a certain age so I'm going to stand up for the 50 plus women and go and have a little dance for them and to embarrass my two teenagers. They want to come and see it but only because they love Zara!"
Adam Thomas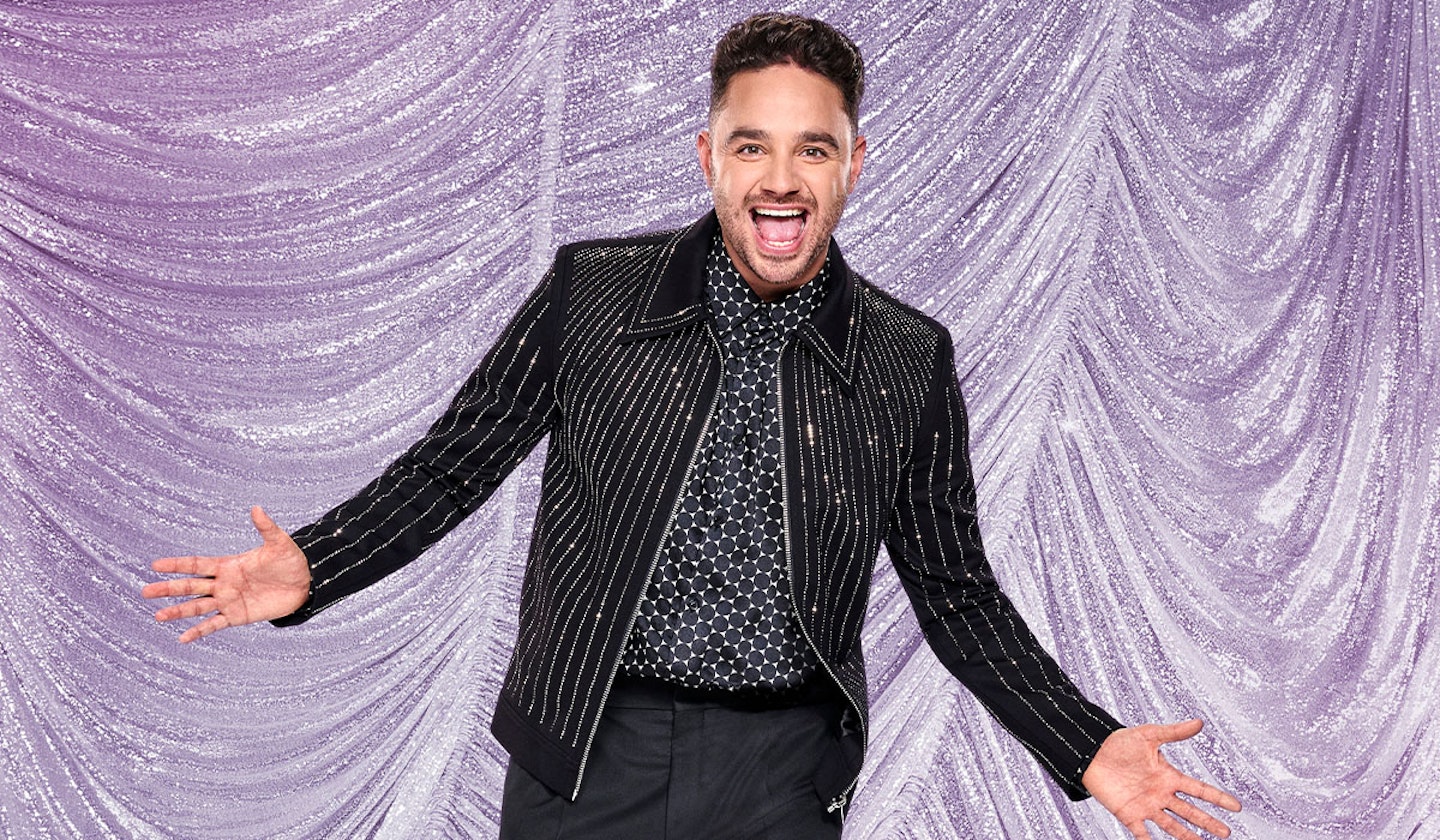 Actor Adam is most famous for playing Adam Barton in popular ITV soap, Emmerdale. More recently, he's appeared as Donte Charles in Waterloo Road. His Strictly news was revealed on The Hits Radio Breakfast Show. He's also recently been diagnosed with rheumatoid arthritis, which we hope won't impact him too much on the show.
Speaking to Yours, Adam said: "A couple of months ago I couldn't walk but I'm on medication now and I'm going in the right direction and things are looking up. There's been a few niggles but so far so good, hopefully we can get through it as pain free as possible.
"My family are very nervous, it's been a bit of a tough year and they're happy i'm doing this and they're going to be rooting for me – my brothers, my wife, my kids especially are huge fans of the show. My little boy is nine, my little girl is five so they're very excited. Everyone who's done the show says they've had the best time ever and it's going to be over in the blink of an eye."
Ellie Leach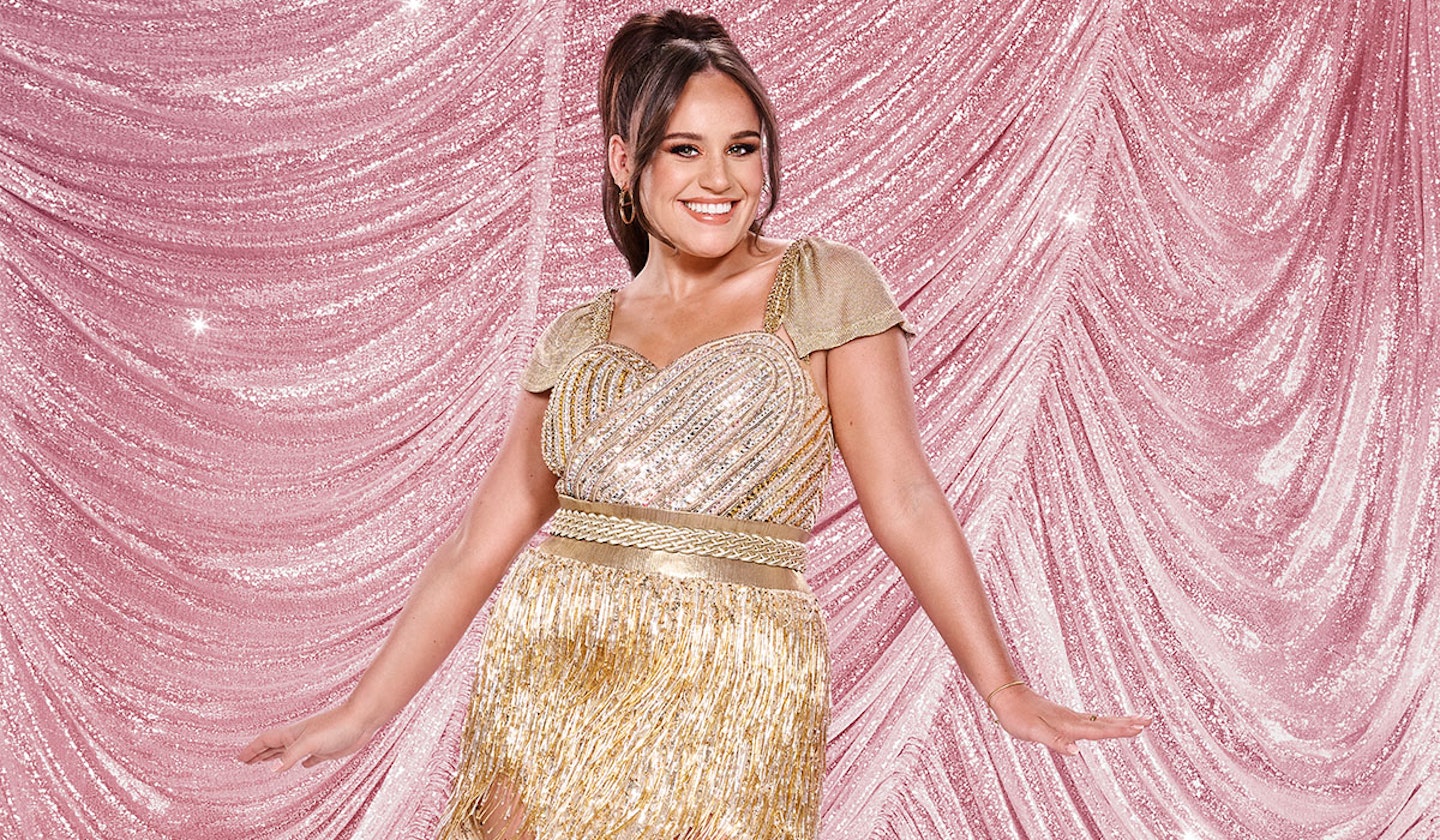 Actress Ellie is best known for playing Coronation Street's Faye Windass, covering some difficult times. The news was revealed on BBC Breakfast.
Speaking to Yours, Ellie said: "My family are literally buzzing, my mum's like 'I can't wait for you to wear all the dresses!' I was super nervous but I think the excitement is getting there. Kym Marsh says it was amazing and you'll have so much fun but cherish the moments because it goes so quick. I've played a character all my life so I'm excited to let people see my own personality."
Bobby Brazier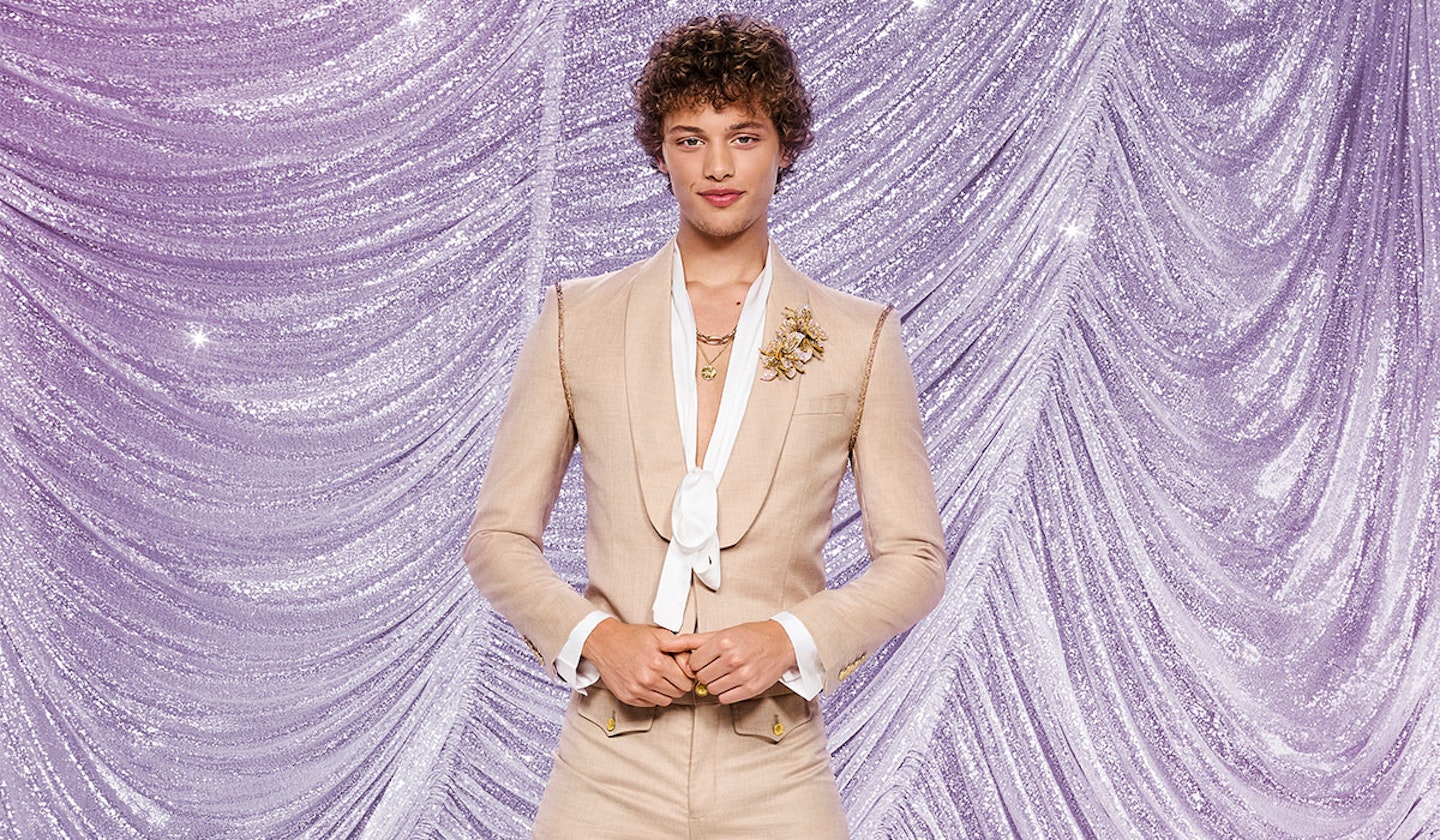 The young model and actor is best known for playing Freddie Slater in BBC soap, Eastenders. He's also the son of TV presenter Jeff Brazier and the late Jade Goody. The news was revealed on BBC Breakfast.
Speaking to Yours, Bobby said: "There's gonna be lots of ups and lots of downs, and I'm ready to feel all of it to the fullest extent. I'm the baby of the group and I think I kind of fall into that. Everybody that knows and loves me is really happy for me because they know I'm going to really enjoy myself and that I love to dance, so if there's any show I'm going to do, it's Strictly. I like to move my hips and my shoulders. I want to make people feel whatever I'm feeling, whether it's fun or emotional."
Layton Williams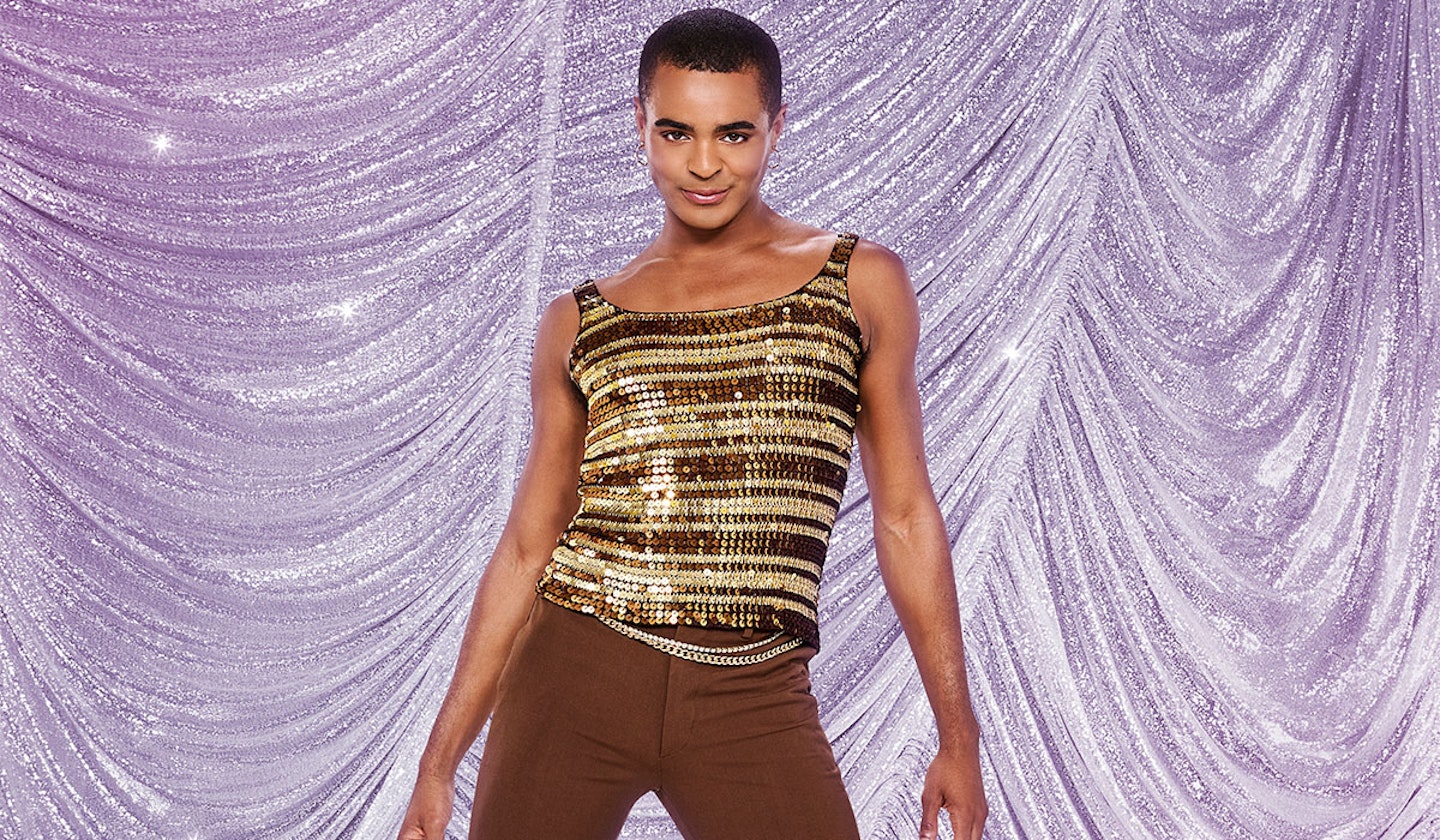 Layton Williams is a well-known stage and screen star and has previously starred in Billy Elliot and more recently, Everyone's Talking About Jamie. The exciting news was announced on The One Show.
Speaking to Yours, Layton said: "Luckily the first week no one gets booted out, so you can just go and enjoy the vibes! Week two I'll probably more nervous. I'm really excited to be myself and show however I would dress in normal life, so I'm ready to be Strictlyfied. My mum is buzzing – she thinks she's going to be here every week but I need to spread the tickets!"
Jody Cundy CBE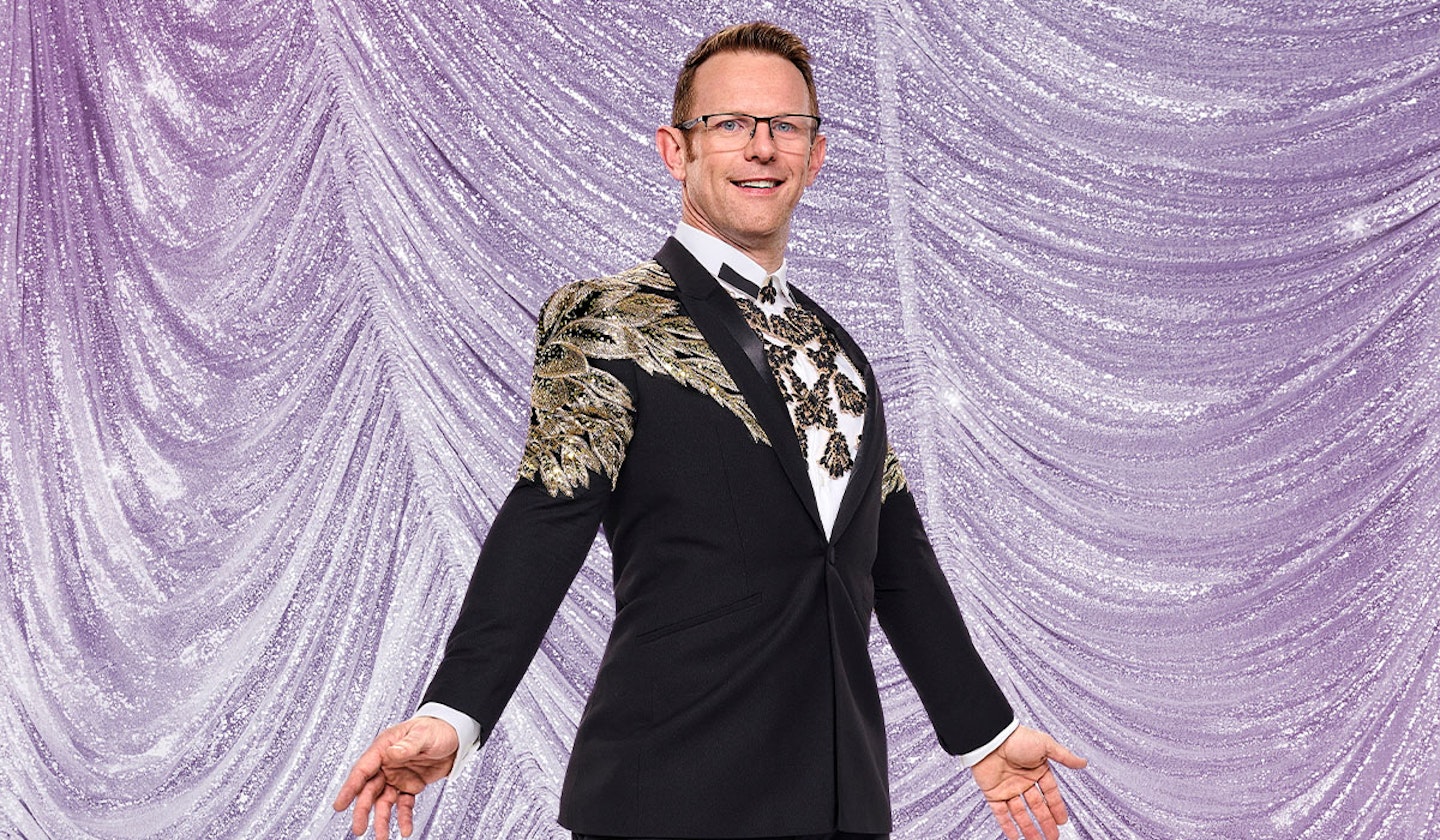 Jody is a World and Paralympic champion, representing Great Britain at seven summer Paralympics winning eight Gold, one Silver and three Bronze medals across swimming and cycling events.
Speaking to Yours, Jody said: "I'm literally the last person to be dragged on the dance floor, so the fact I'm doing this out of choice is going to be an experience. I'm really not confident in myself, so I'm doing this so I can find some confidence in me and have the ability to get out there and go I can do this."
Eddie Kadi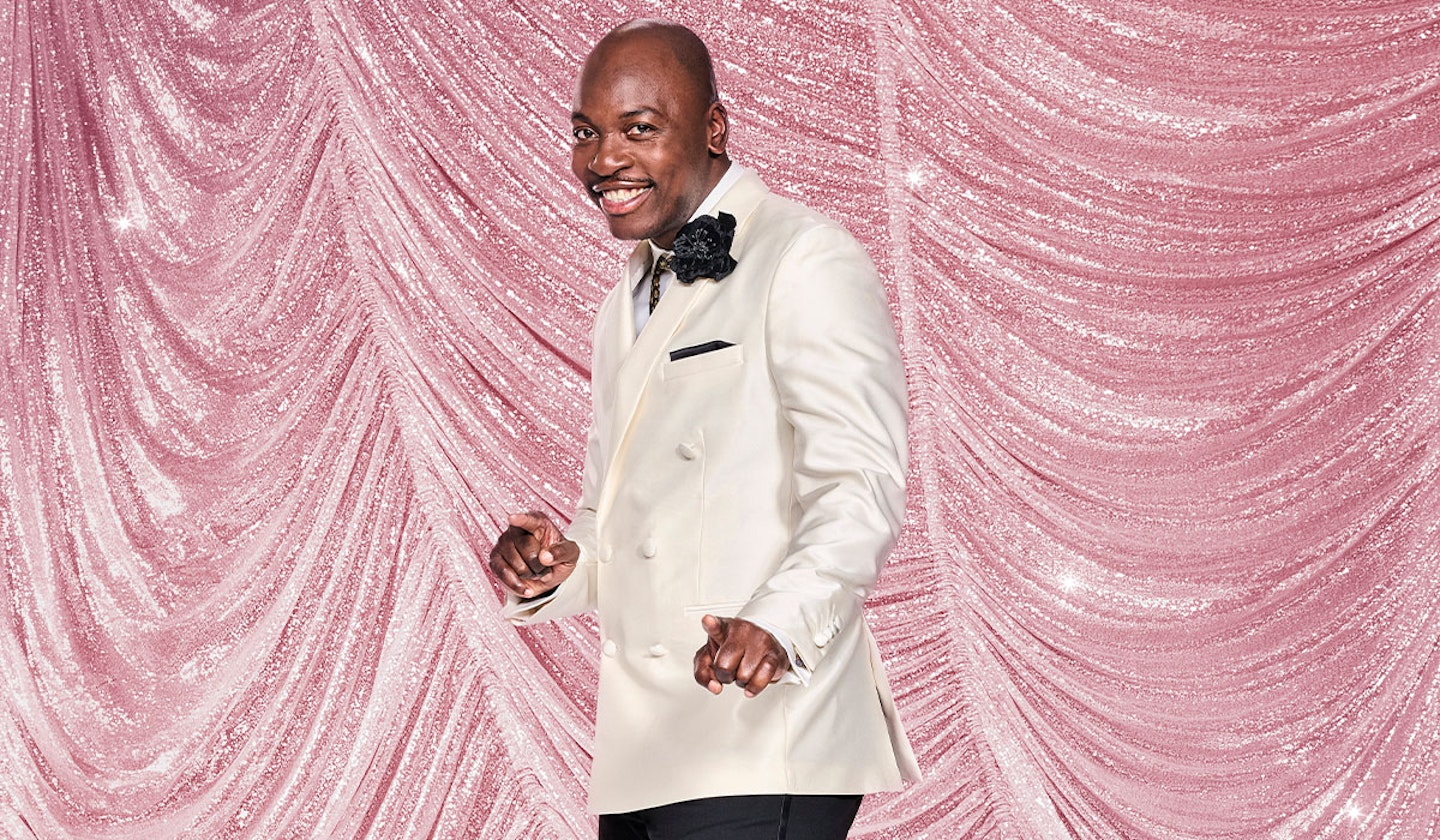 Stand-up comedian and radio presenter Eddie Kadi who has not only headlined the O2 in his own show, but he also presented the MOBO Awards. The news was revealed on the Official UK Afrobeats Chart Show with Eddie Kadi, on BBC Radio1Xtra.
Speaking to Yours, Eddie said: "I have to bring some African rhythm, if I don't I've let a whole generation down! My dad is like 'I'm waiting for those moves'. It's a part of me so if I get any opportunity I'm bringing out those dance moves. My dad said 'I've always waited for you to be on Strictly' he's my biggest fan so it's very emotional for me and my dad.
Zara McDermott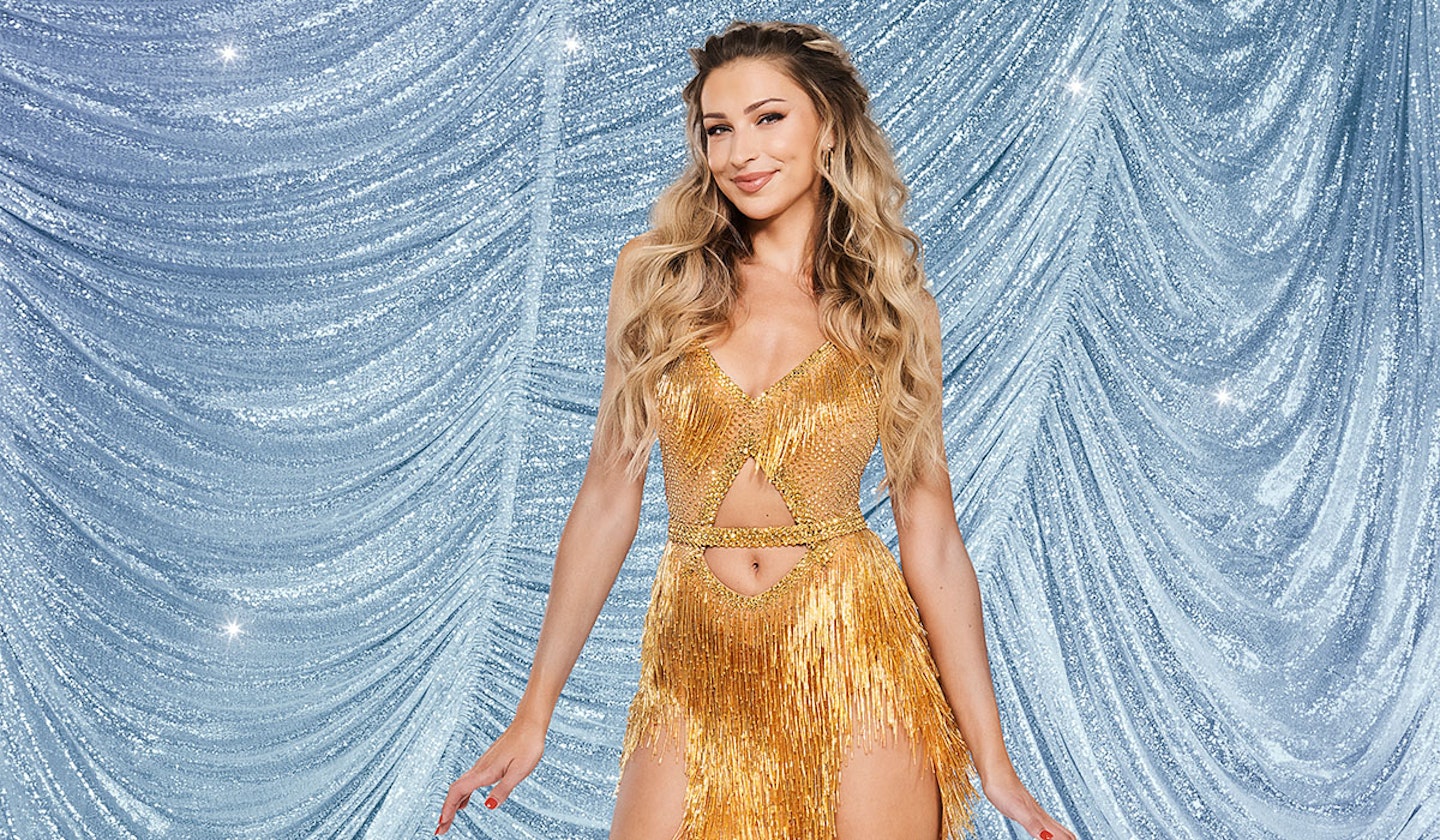 After her time working in Government for the department of energy and climate change, Zara appeared on reality TV series Love Island in 2018. She has now turned her attention to presenting documentaries and working as an ambassador for various charities and campaigns. The news was announced on BBC Radio 1.
Speaking to Yours, Zara said: "I don't necessarily define myself as a reality star, I took a couple of opportunities when I was young and it's given me the incredible platform I have now to be able to get really important messages out to young people in my documentaries, so as much as it is my background and I'm not ashamed of it in any way it isn't all of me. For me I'm already doing my dream job and what I love so this is an experience and opportunity for me to learn a new skill that I would never otherwise learn.
"I've watched the show since I was seven years old. I watched the first season with my nan and we would dance around the living room and try and learn all the dances together so this is a dream for me. I'm feeling nervous about seeing my parents and grandparents in the audience and trying to hold it together. It's probably going to be the best moment of my life, seeing them there, how proud they are. I'm not just doing it for me, I'm doing it for them too. I'm so grateful to be here."
Nikita Kanda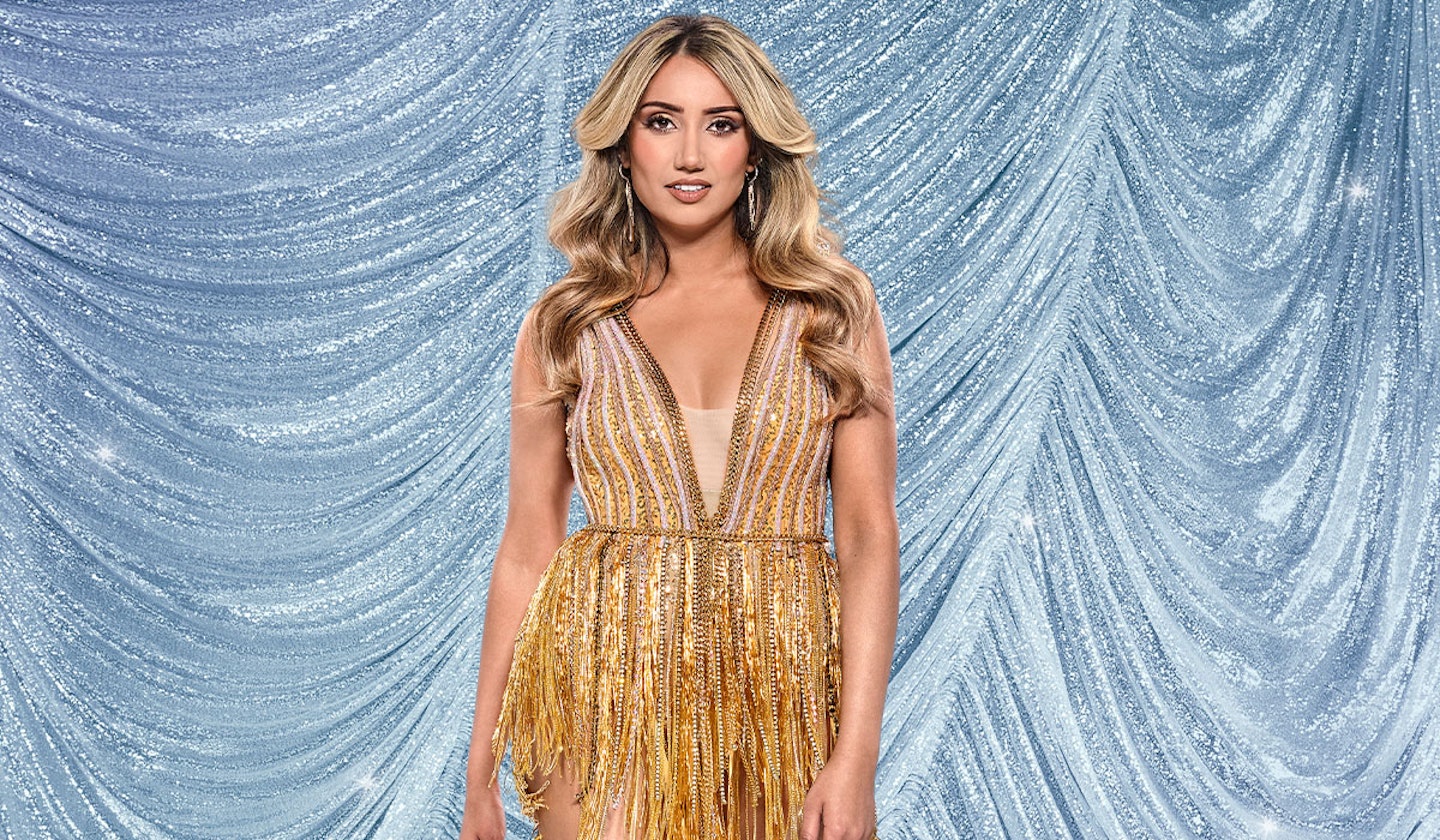 Nikita is best known for being the current host of the BBC Asian Network's Breakfast show. She announced her exciting Strictly news during her BBC Asian Network Breakfast Show.
Speaking to Yours, Nikita said: "It's so different to radio, I'm used to being behind a mic so this is going to be a whole different ball game. I've done bits on The One Show and other TV shows, but there isn't a show like Strictly. It's always nerve-racking to put yourself out there on one of the biggest shows on TV but I'm also excited because people will get to see a different side of me."
Strictly Come Dancing 2022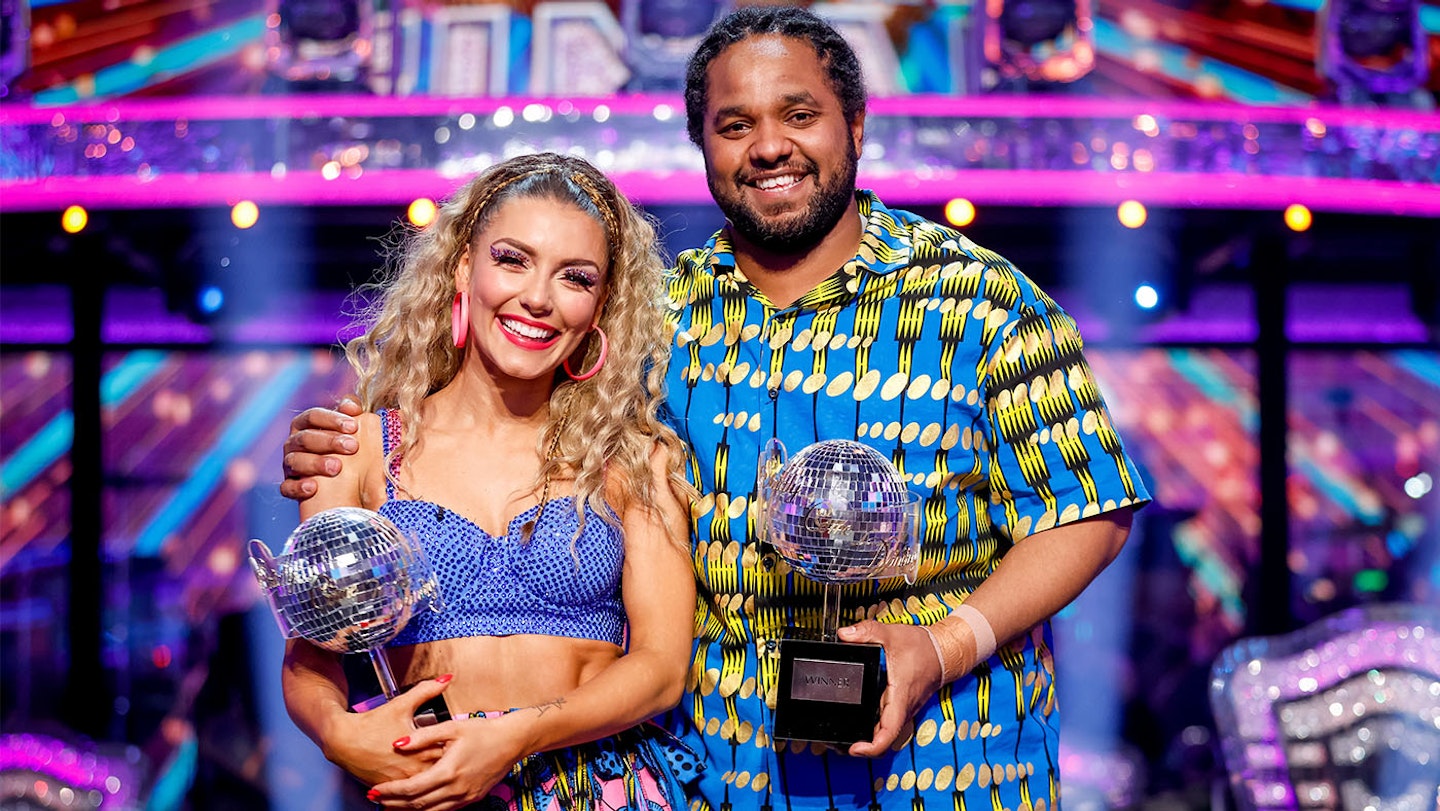 Hamza Yassin was announced the winner of Strictly Come Dancing 2022, beating Molly Rainford, Fleur East and Helen Skelton to lift the Glitterball. Although Hamza and his dance partner Jowita Przystal were bottom following the judge's points of 113 points, it was the public vote that decided he had won the title for 2022.
Speaking of his win, the Countryfile host said: "I am absolutely over the moon, I can't believe it. I didn't believe I would make it past week one, let alone make it to the final and lift that Glitterball. This wouldn't have been possible without Jowita, she has been my absolute rock through this entire experience and I wouldn't have wanted this journey with anyone else, and for that, I will be eternally grateful. I can't put into words what this means to us and I'm so thankful for everyone who has voted, it's made the long hours of training and hard work worthwhile. Everyone deserved to win tonight, the performances were outstanding, and it was such a brilliant final which topped off the most amazing experience."
Strictly 2023 launch date
An official launch date hasn't yet been announced, but last year, it was September 23, 2022. That's why we're predicting a similar start date this year for the 2023 series.
Tess and Claudia will be returning to host along with Shirley Ballas, Motsi Mabuse, Craig Revel Horwood and Anton Du Beke as the Strictly judges. We don't yet know if there will be any new professional dancers joining the cast.
Lorna White is a Senior Digital Writer at Yours.co.uk. She was previously a writer at Yours Magazine writing features and news stories before joining the digital team. Lorna loves the great British countryside and likes to spend her spare time out and about in her home of Nottinghamshire walking her dog, Pippin.