There are many different DIY beauty trends out there from egg-white and avocado hair masks to apple cider vinegar treatments.
People have been using these homemade solutions for centuries, and one of the oldest hair remedies is olive oil.Olive oil is not only good for drizzling on your salads or using in the frying pan but also an amazing hair treatment.
Here we break down your pending questions on olive oil for hair. What are the benefits? Does it work on all hair types? And how is it applied?
The benefits of olive oil for hair
There are many benefits of using olive oil on your skin and hair. It can reduce frizz, ease an itchy scalp, deep condition and works as a sealant to lock moisture into dry hair. A little goes a long way as too much of it can weigh down your hair or give it a greasy appearance.
A 2015 review of studies stated that oil has an important role in protecting your hair from damage. The oils can enter your hair strands and reduce water absorption, which in turn helps detangle the hair and minimise frizz.
Dr Isfahan Chambers-Harris, trichologist and founder of Alodia Hair Care told Byrdie Magazine that, "most of the commonly used multi-purpose oils (like avocado, coconut, and jojoba oil) don't do much to moisturise the hair. Instead, they work as sealants to help lock in and retain moisture (which should really come in the form of water and using water-based hair care products).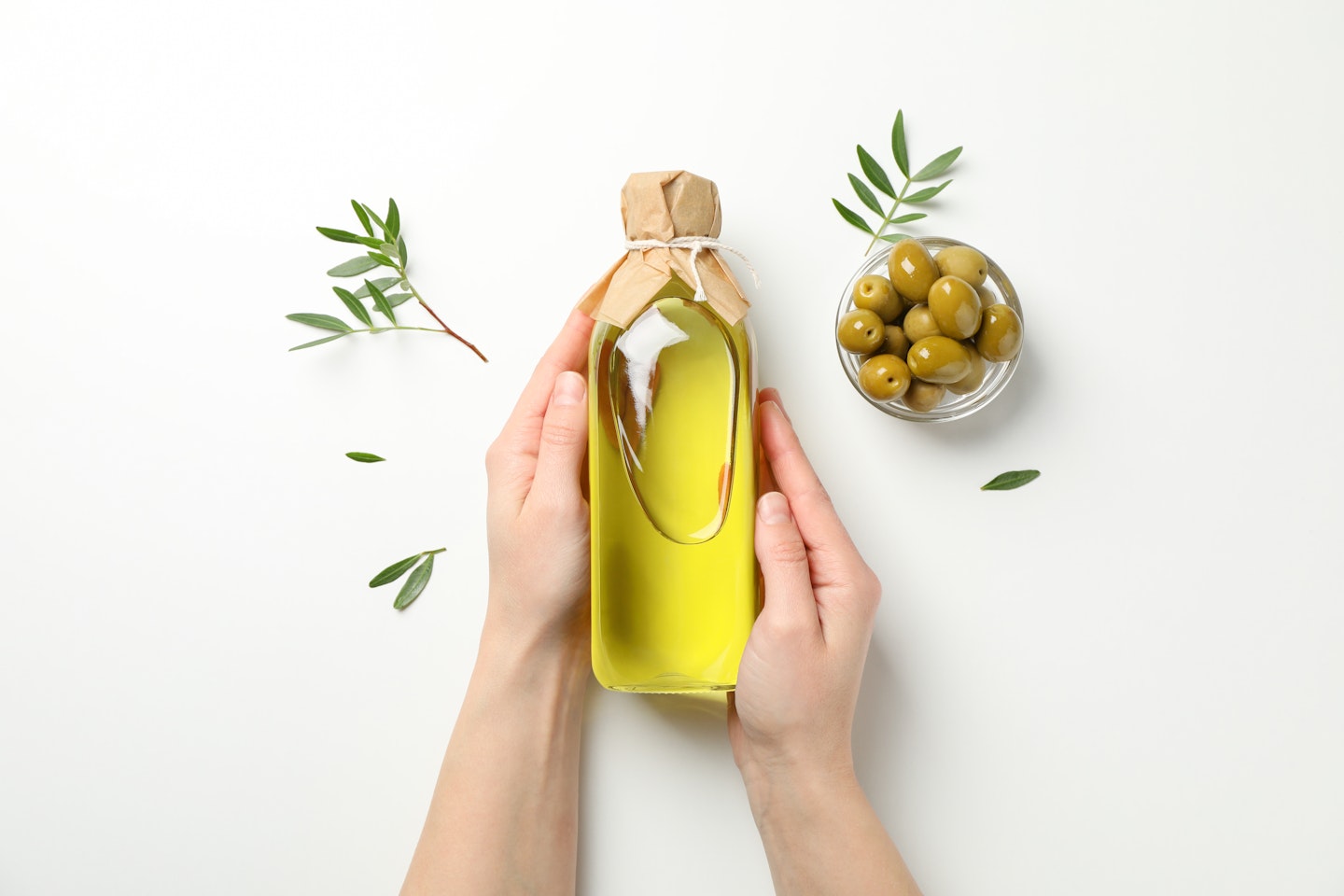 What type of olive oil should I use?
Extra virgin olive oil will be the best as it is made in a way that enables the oil to retain more of the olives' minerals and vitamins.
Dr Isfahan recommends going for "an organic, extra-virgin olive oil (EVOO) that's unrefined and not treated with any chemicals or heat—it's the highest-quality available, and much healthier for your hair."
Does it work on all hair types?
Not entirely. Olive oil works best for those with thick, dry, wavy, curly or damaged hair. The oil will benefit these hair textures as they tend to lose moisture faster.
If you have thin, straight or fine hair, the oils may be too heavy which allows it to travel down the hair faster and may make it look greasy. For those with thin hair, the more effective option would be oils like argan or jojoba. Another thing to add is that olive oil isn't proven to promote hair growth.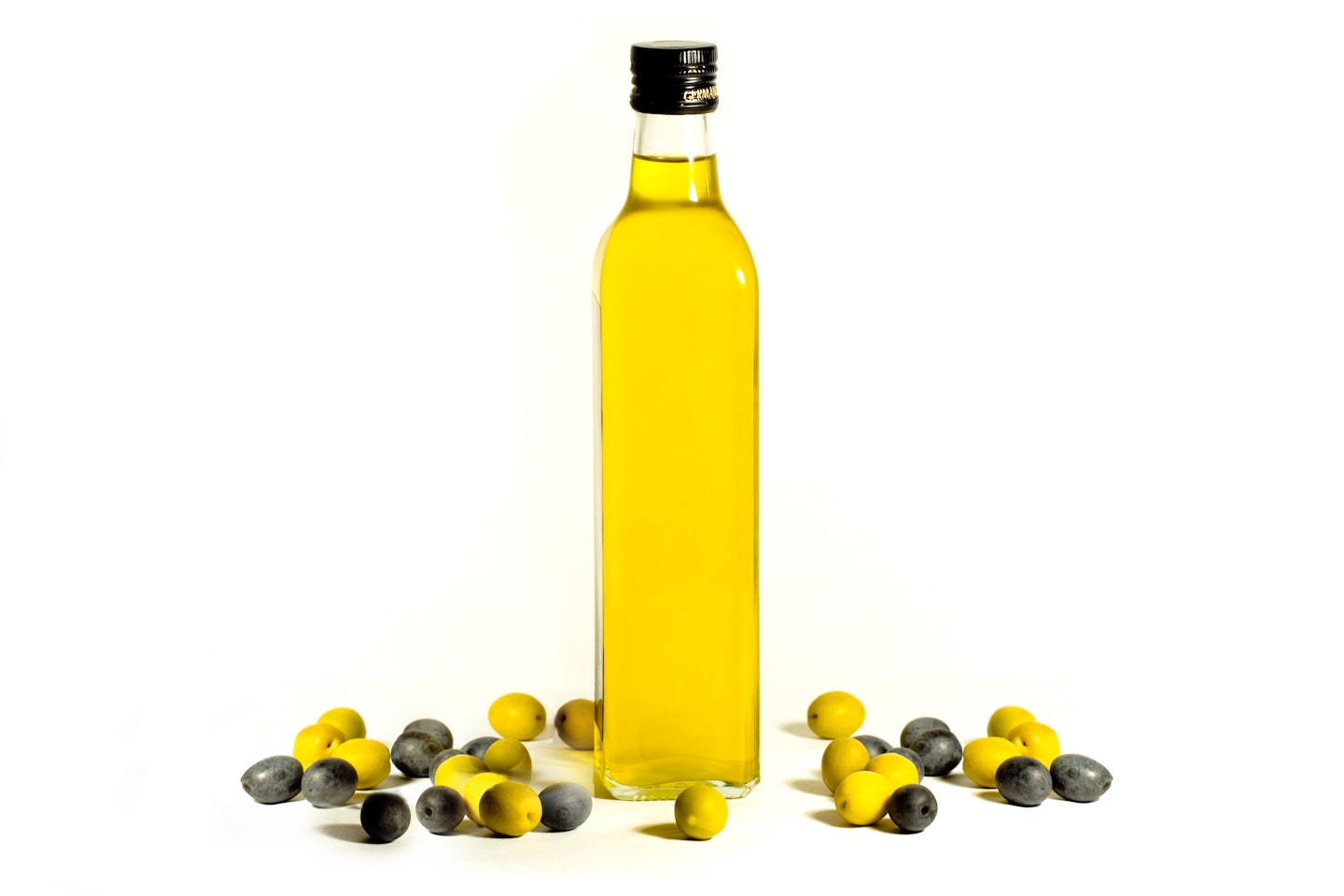 What are the downsides?
As with many beauty solutions, olive oil doesn't work for everyone, and there are some things to be wary of before you start using it.
Firstly, if you're prone to acne breakouts, especially on your neck and upper back, the oil from your hair may cause your pores to get clogged and make the acne worse, so be mindful of this if you have long hair.
You should also remember that olive oil makes the burning temperature of something lower (which is why many people hoping to tan use a tanning oil). If you're out in the hot sun or using heat styling tools on your hair, you shouldn't be using olive oil on your hair.
If your hair is on the thinner side, the oil will probably be too heavy for your hair, and it may make your hair appear greasy which is not a good look!
How to use olive oil for your hair
Pre-wash treatment
Before you wash your hair apply a small amount of oil to your hair. If you have dry thick hair then apply it from root to ends, however, if your hair is on the oily side then apply it from the middle of the strand to the end. This is a great way to achieve healthy hair.
Dry and split-end treatment
Olive oil is a great remedy for helping to smooth damaged or burnt ends of your hair. To benefit from this, apply the oil to the last two inches of the damaged strands.
Frizz control
You can combat frizz with olive oil as the oils enter your strands of hair and reduce the water, which reduces the frizz.
Deep conditioning
For an all-over treatment, apply the oil to your scalp and massage it all the way to the ends. Make sure to use a towel or something to protect your clothes. First, warm it up for a few seconds in the microwave or in hot water. Then apply it generously to the ends of hair and scalp. Leave it in for up to 10 – 20 minutes, and then wash with shampoo.
Hair masks
You could try a DIY hair mask by mixing honey and olive oil. Dr Isfahan recommends mixing olive oil and honey. "Honey is a humectant, so it helps to seal in the moisture for dry, dehydrated strands and can also help reduce split ends."
She swears by these home remedies: "Add about three tablespoons of olive oil and one tablespoon of honey into a smooth mixture. After shampooing, apply to damp, sectioned hair. Cover with a plastic cap and let it sit for about 30 to 60 minutes, then rinse."
Dr Isfahan recommends incorporating this treatment once a week for optimal results.
The best olive oil products for hair