Whether you tend to overheat during the night or just like the sensation of a cool pillow on your cheek, the best cooling pillows will enable you to have a fantastic night's sleep. There's something calming and comforting about how cooling pillows quickly regulate your temperature - especially on a hot night. It will quickly become the best pillow to use when temperatures are high.
Whatever position you find yourself most comfy in, whether you're a side sleeper, back sleeper or front, stomach sleeper, it's important to find the right type of pillow that works for you and won't end up giving you neck and shoulder pain. We have even found the best orthopaedic pillows with cooling properties.
The best cooling pillows at a glance:
• Top pick: The Simba Hybrid Pillow - view on Simba
• Best Memory Foam cooling pillow: Coolmax® Contour Extra Firm Memory Foam Pillow - view on M&S
• Best orthopaedic cooling pillow: Cooling Cervical Memory Foam Pillow for Neck Pain Relief - view on Amazon UK
Although a cooling pillow might cool you down, be sure you're not sacrificing on comfort. After all, even if you're at the perfect temperature, if you're not comfortable, it's unlikely you'll get a good night's sleep. For example, if you are someone who needs a pillow for back pain then we have found a memory foam cooling pillow which will offer added support.
Top Pick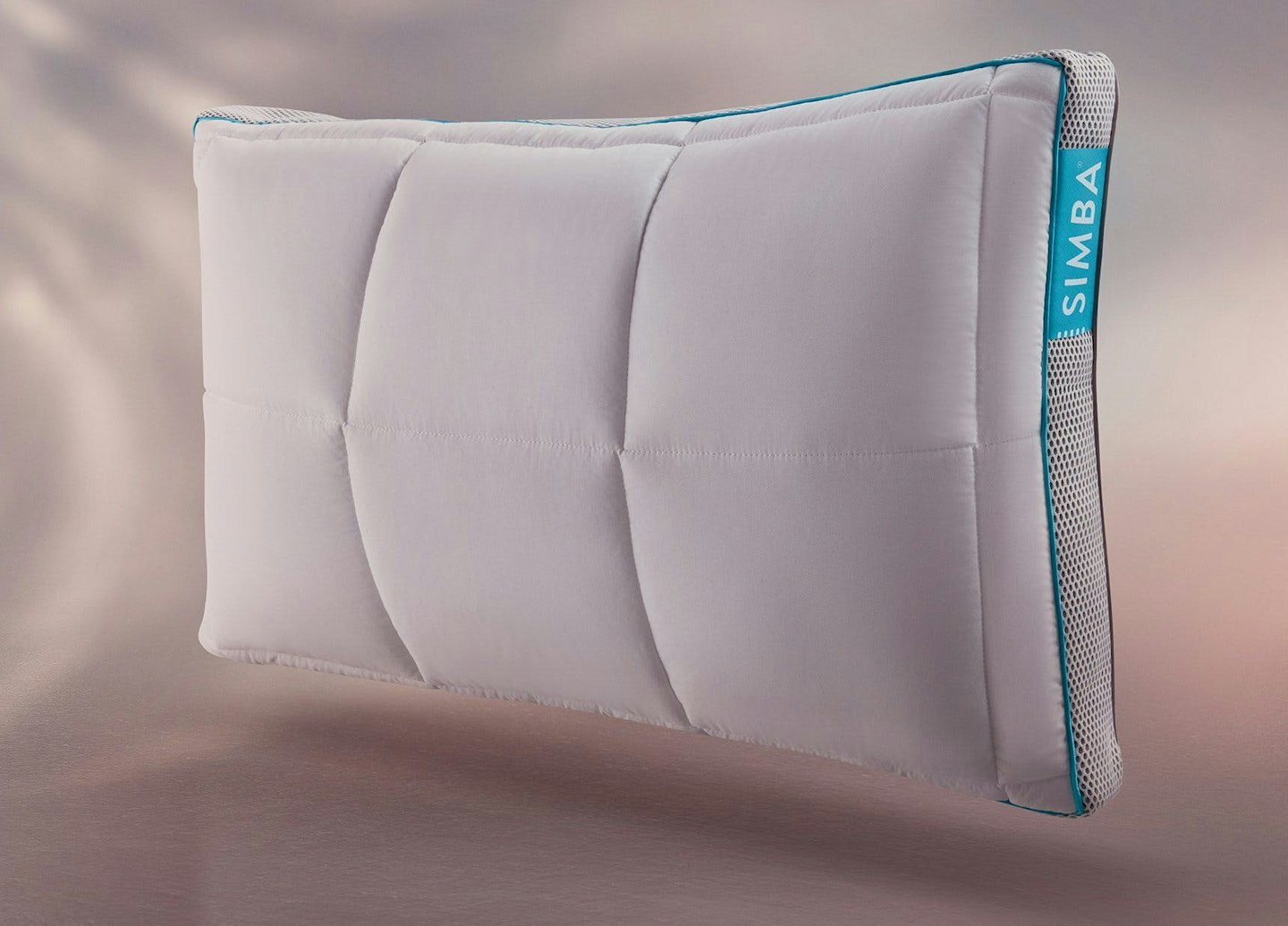 Credit: Simba
Description
With adjustable height and firmness, you can genuinely adapt this pillow to your sleep. It's ideal
Pros
Machine washable
Supportive
Great quality
Cons
A more expensive option compared to some of the pillows on our list
Best Memory Foam cooling pillow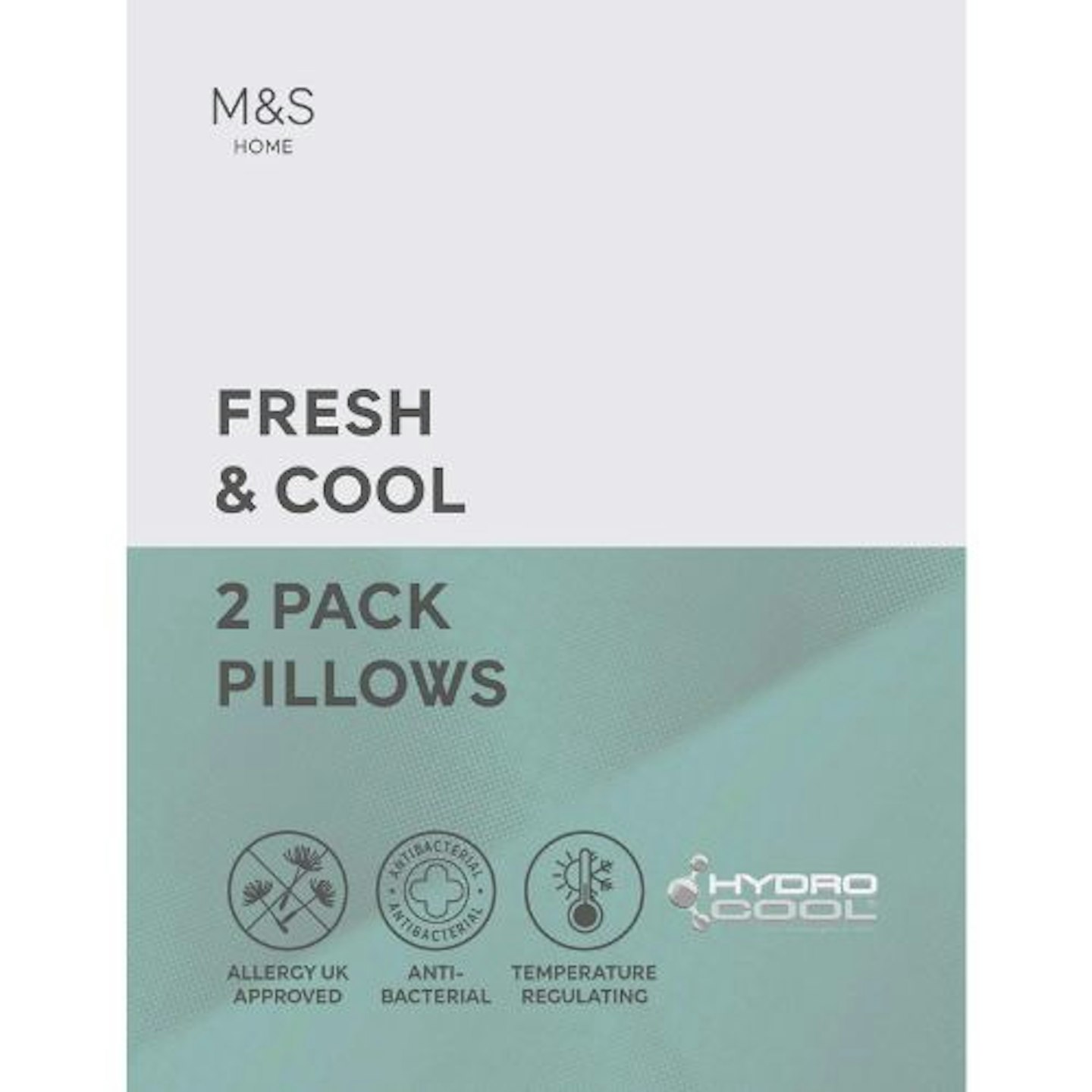 Credit: M&S
Description
Stay cool with this pillow from M&S. It's great for support and can be used and positioned in
Pros
Perfect for side, back and front sleeper
Firm pillow
Pillows keep shape
Cons
Some reviews mention the pillow had a strange smell when it first arrived
Best orthopaedic cooling pillow
Credit: Amazon
Description
Ideal if you suffer from neck and back problems (especially if you often wake up with aches and
Pros
Relieves cervical fatigue and pain, improve sleep
Suitable for summer
Comes with a pillow case
Cons
Might be too firm for some sleepers
Best firm cooling pillow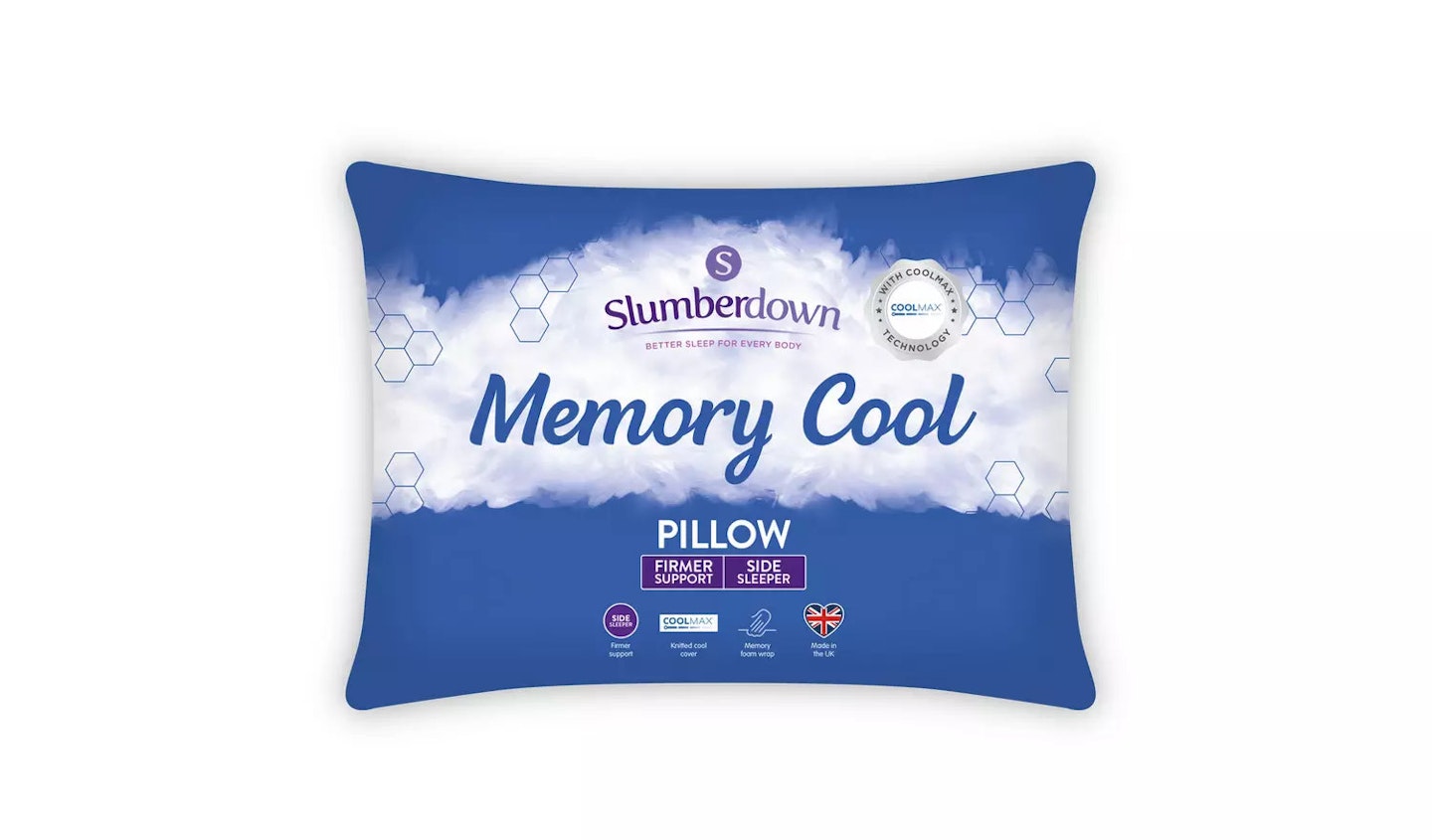 Credit: Argos
Description
The supportive memory foam wrap gently moulds around your head and neck to help relieve pressure
Pros
Really affordable option
Good for side sleepers
Anti-allergy
Cons
Best suited for side sleepers, so may not be as effective for front or back sleepers
Best natural cooling pillow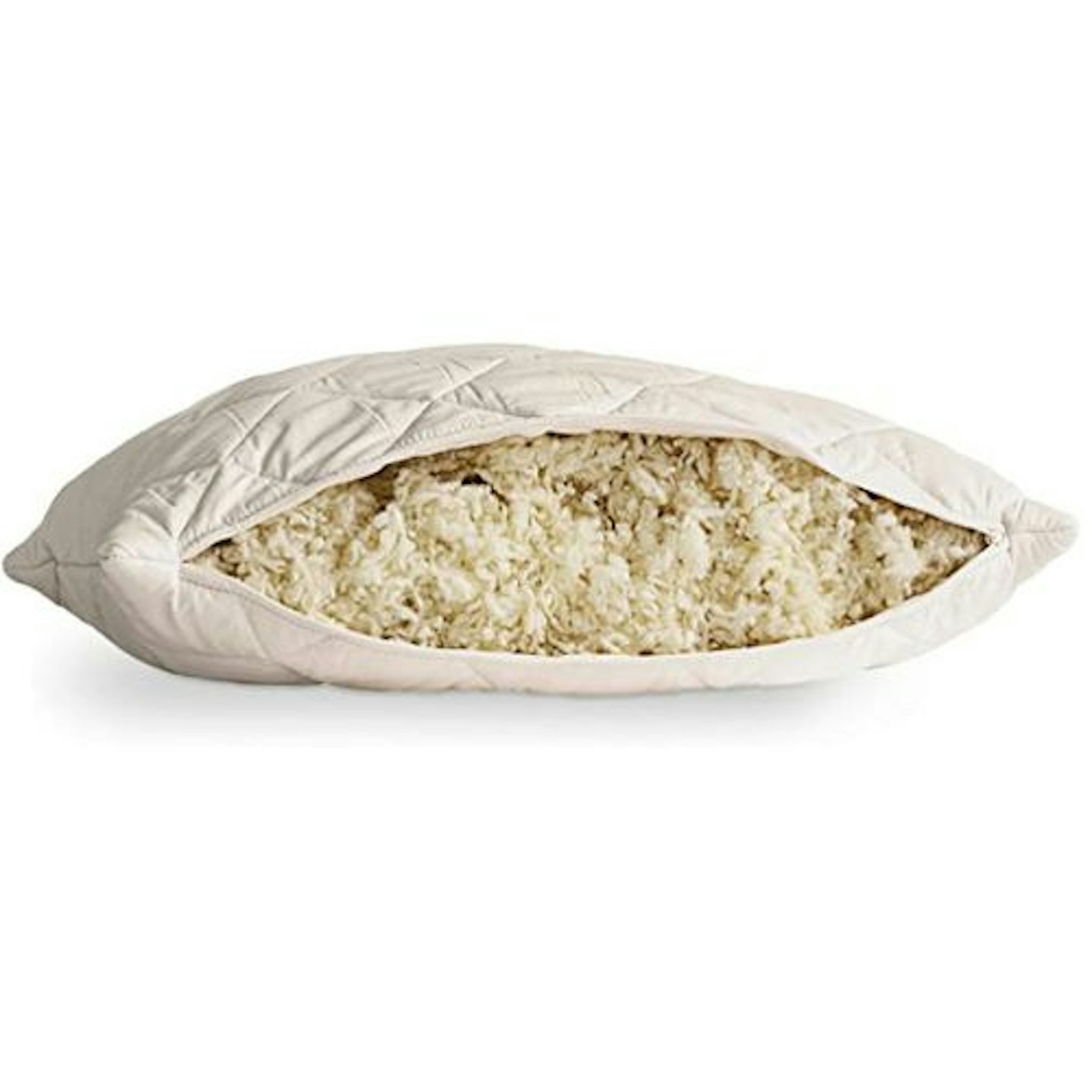 Credit: Amazon
Description
This pillow is a brilliant, natural alternative to feather pillows making it ideal if you suffer
Pros
Hand-crafted from 100 per cent traceable British wool and organic cotton
Moisture wicking
Hypoallergenic
Best thermo-regulated cooling pillow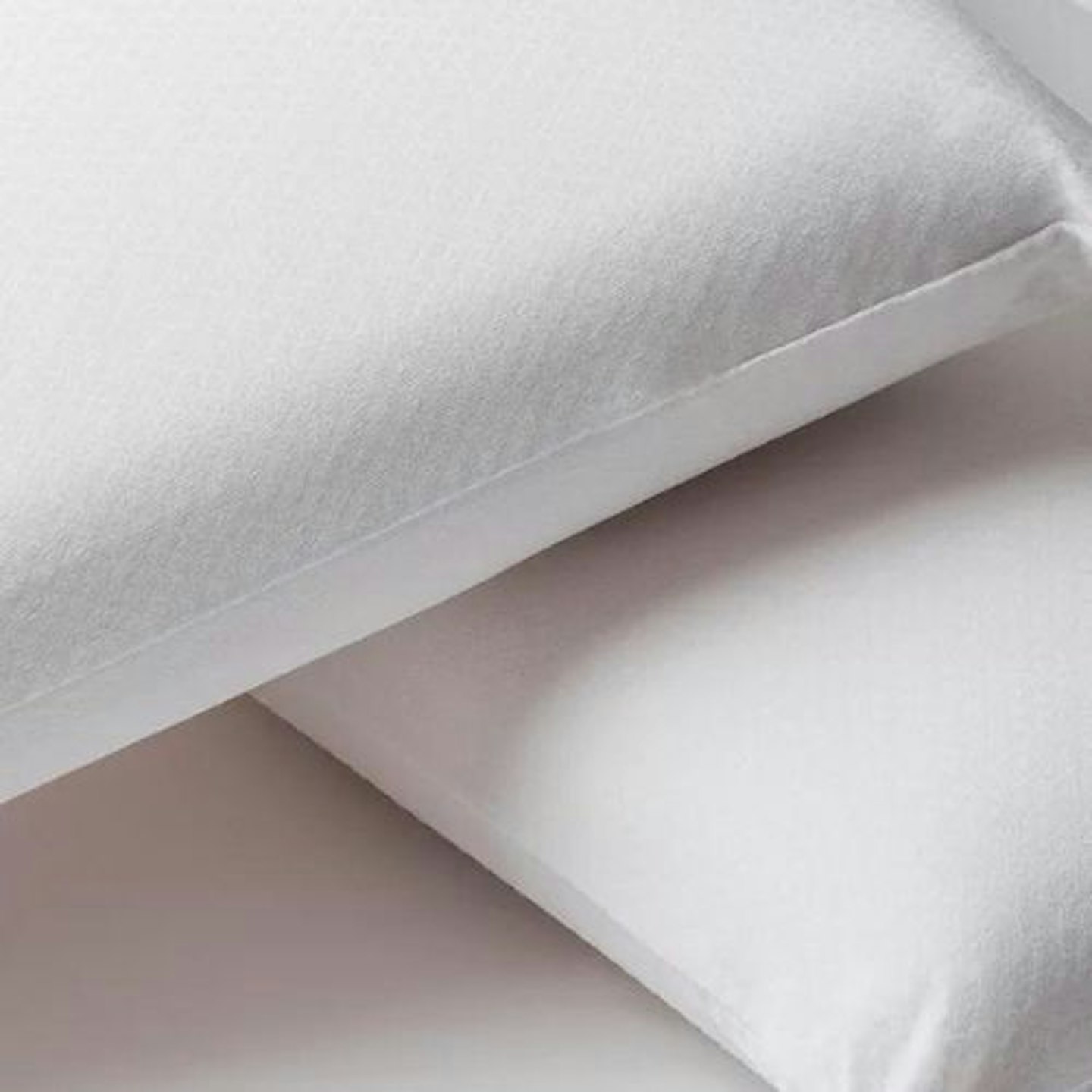 Credit: John Lewis
Description
This innovative pillow uses Outlast technology to ensure you experience a well-regulated climate
Pros
Perfect for back or side sleepers
Temperature regulating
Lightweight
Cons
Some customers wished it was a little firmer
Best cooling pillow for comfort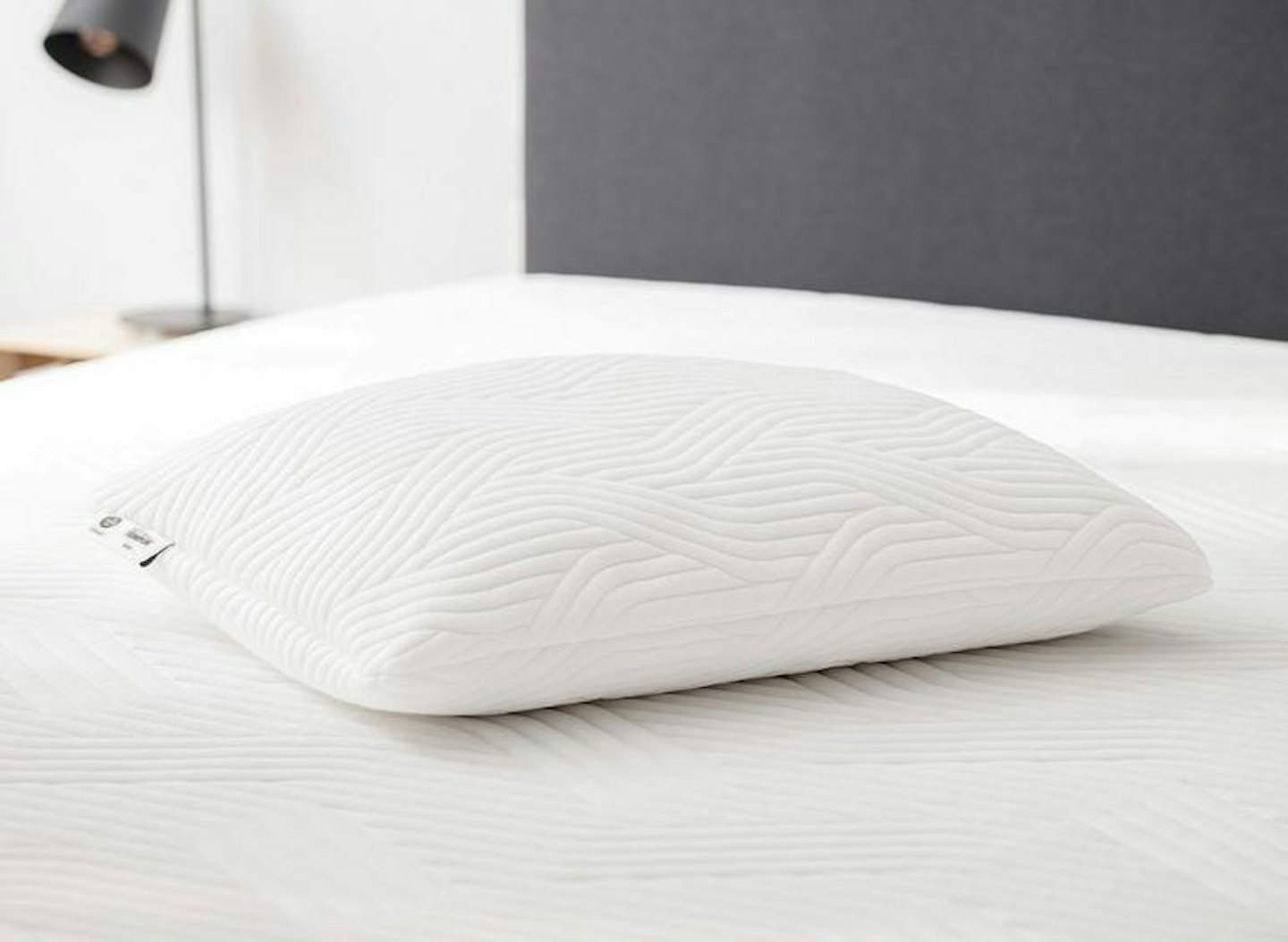 Credit: Feather and Black
Description
There's no compromising on comfort when it comes to this luxurious, TEMPUR pillow. Using specially
Pros
Suitable for all sleeping positions
Removable cover
Extra soft material
Cons
At a higher price point than other pillows
Best adjustable cooling pillow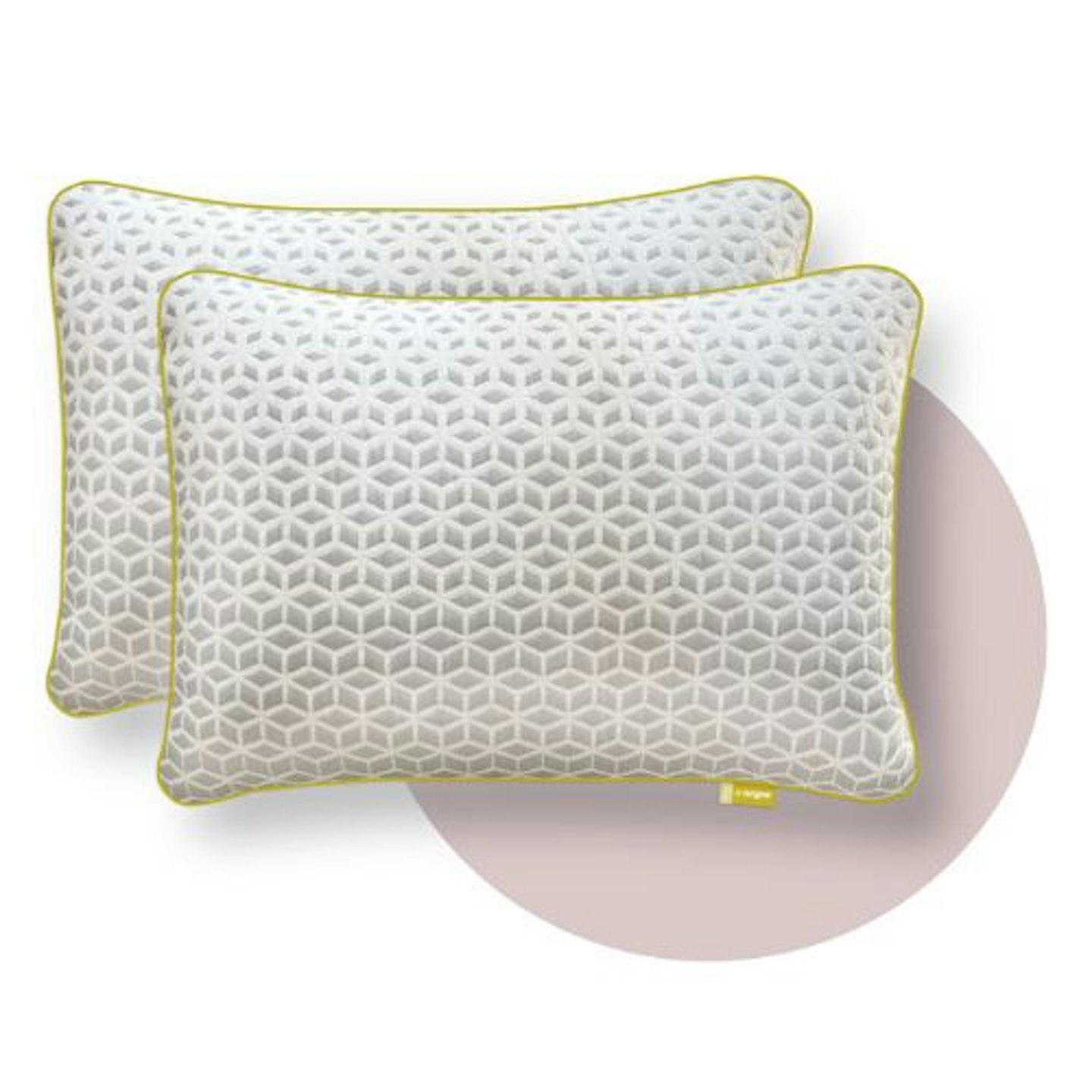 Credit: brightr
Description
Wanting a cooling pillow for you and a loved one? You can't do wrong with this duo. The graphene
Pros
Contains premium copper fibres to protect you from allergens
Ideal for those with sensitive hair and skin
Recommended by Osteopaths
Cons
The foam layer can only be spot cleaned
Best Queen-sized cooling pillow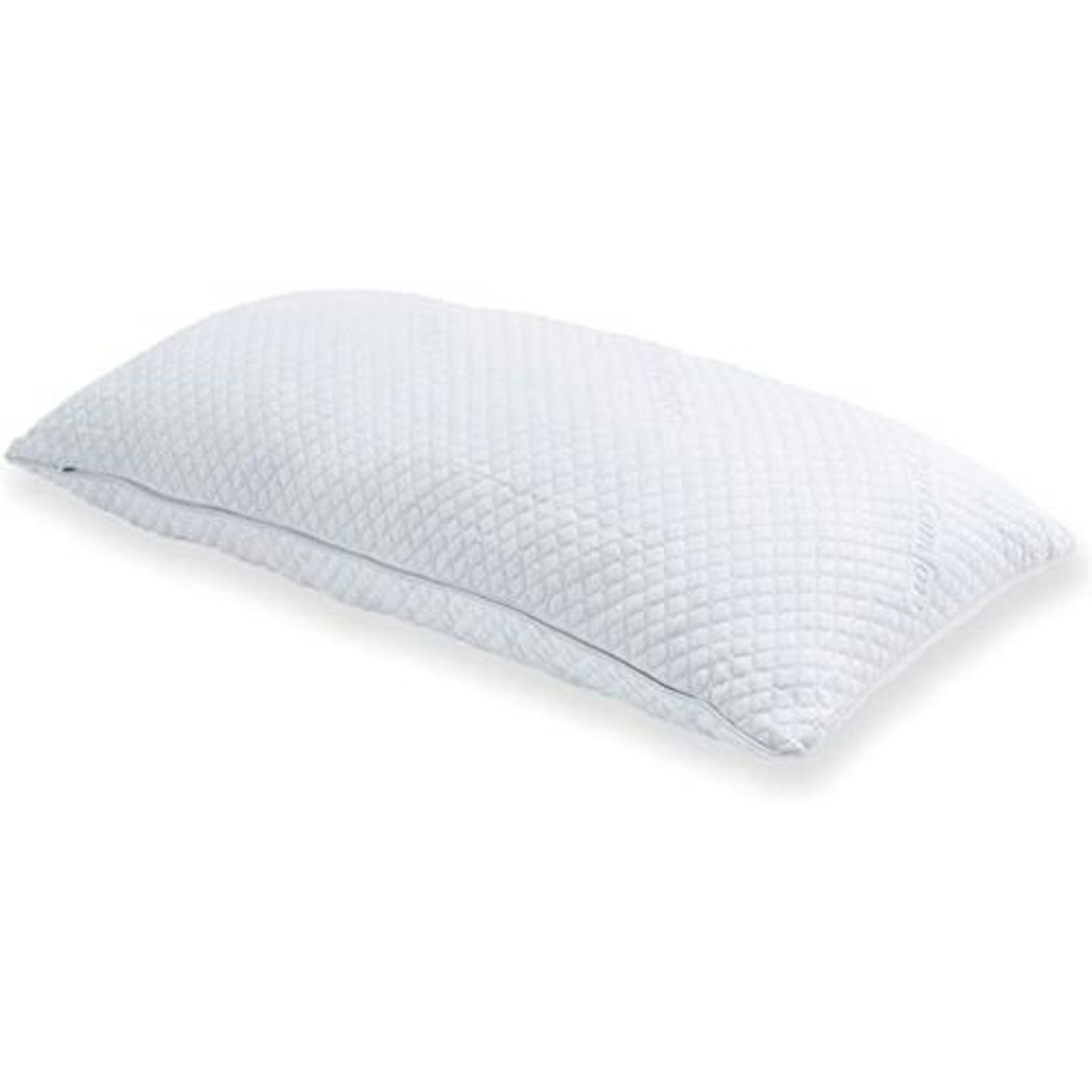 Credit: Amazon
Description
Whether you prefer a firm pillow for side sleeping or a flatter pillow for stomach sleeping, this
Pros
Molds to your body to protect your spine
Add or remove our gel-infused visco elastic memory foam 
Greater air ventilation
Cons
Some people may not like that they have to add and remove the inner stuffing to adjust the height
FAQs
Do self-cooling pillows work?
The ideal temperature for sleep is 15.6 to 19.4 °C, so on those hotter nights, it's understandable why sleep is so difficult. Cooling pillows are designed to release heat more effectively than regular pillows and in turn, can help you sleep better, especially if you're someone who regularly wakes up all hot and bothered.
They work to wick away any moisture quickly but it's worth noting that they do begin to warm up after 10 minutes, in which time you should have hopefully fallen asleep!
What to look out for in a cooling pillow
Sleeping position - Be sure to opt for a pillow that will work for your ideal sleeping position. Whether you're after a pillow for front sleepers, side sleepers or back sleepers, the right pillow for your sleeping position will help give you the neck support you need and avoid any aches and pain in the morning.
Ease of washing - Sweating during the night is very common, especially in the summer months. It's important to choose an easily washable pillow. Alternatively, you'll want one with a removable cover that can be washed and used alongside a mattress protector.
Cooling technology - Opt for a pillow that uses smart, cooling technology to regulate your temperature and create a more stable body temperature throughout the night.
Is sleeping on a cold pillow good for you?
If you're someone who experiences hot flushes at night or generally feels the heat more when you're trying to sleep, you'll reap the benefits of a cooling pillow.
"A cooling pillow can instantly lower the temperature around your head, neck, and shoulders so you'll fall asleep faster and experience a deeper, more restful sleep," says Muse Sleep. They're designed to combat heat retention, creating a more breathable surface to prevent that dreaded warming sensation you get when you've laid on your pillow for too long. They'll absorb the ambient temperature, making your sleep surface feel noticeably cooler so you'll fall asleep faster and stay sleeping for longer.
Why do cold pillows feel so good?
Nothing beats the feeling of resting your head against a cold pillow, but why does it feel so good? REM-fit has the answer to why we prefer the cold side of the pillow. They state that keeping your head cool will help your body regulate its core temperature. If we heat up too much, our bodies try to dissipate the heat by pumping blood to our hands, feet and head. By transferring the heat through to the pillow, our bodies cool down and allow us to sleep more deeply.
How can I stay cool while sleeping?
If you're fed up with restless nights because you're too hot to sleep, we, with help from Casper, have got some tips on how you can stay cool while sleeping.
Take a warm shower or bath before bed
Taking a warm shower or bath before bed can lower your core body temperature. While your body temperature will initially rise, once you get out, your body will begin to cool down. On top of that, taking a warm bath or shower can also help you fall asleep faster.
Freeze a washcloth
One of the most common places people sweat is on their head and face, so it's important to keep this area cool. In order to do that, freeze a washcloth before bed and use it as a cold compress when you're trying to fall asleep.
Freeze a water bottle
Along with a washcloth, place a water bottle or two in the freezer. Before bed, take it out and use it as a cold compress. You can use it to cool off your face and neck, or you can place it in the bed around you to keep you cool.
Cool off pulse points
Cooling off your pulse points will expand the cooling effect to the rest of your body. To do this, use ice packs to cool off your various pulse points such as your ankles, wrists, the backs of your knees, and the crooks of your elbows.
Keep blinds shut throughout the day
Keeping your blinds shut during the day when it's hot will avoid letting in excess heat. Consider investing in blackout blinds to stop sunlight from coming in.
Lorna White is a Senior Digital Writer at Yours.co.uk and MotherandBaby.com. She was previously a writer at Yours Magazine writing features and news stories before joining the digital team. Lorna loves the great British countryside and likes to spend her spare time out and about in her home of Nottinghamshire walking her dog, Pippin.
A Print-Plus magazine subscription to Yours includes FREE UK delivery to your door, PLUS unlock a world of extra rewards and benefits including freebie prize draws and discounts from brands you'll love on our Yours app. Subscribe to Yours today!