If you suffer from back pain, you've probably tried simple exercises to strengthen your neck, back and spine, used hot and cold compresses or taken painkillers. But, you've probably not thought to look into the best mattress topper for back pain.
A study conducted by Arthritis Research UK found that approximately one in six adults in England has some form of back pain and while we often retreat to bed to relax, this could be doing more harm than good. The wrong mattress for your body could be causing you aches and pains in the first place.
Black Friday deals on mattress toppers
We interrupt the regularly scheduled content to let you know that although Black Friday is over, there are still plenty of discounts to take advantage of throughout the Cyber weekend, including a whole host of Black Friday deals on mattress toppers. Want to grab a bargain? These are the retailers that still have the best deals live, or keep scrolling to continue reading our buyer's guide.
Shop for mattress topper deals on: Amazon UK | HYPNIA | Very | John Lewis | SIMBA| EMMA UK
Save 27%: Silentnight Airflow 800 Single Mattress Topper, WAS £45, NOW £33
Save an extra 20% with code BFSALE: DUSK Supreme Goose Down Mattress Topper, WAS £137, NOW £90
Save £19: Panda Bamboo Memory Foam Mattress Topper, WAS £99, NOW £80
According to SleepFoundation.org, "The right mattress topper can help relieve pressure points and support natural spinal alignment, which could also help contribute to reduced back pain.
"Too firm of a topper may not allow their hips and shoulders to sink in enough, while too soft of a mattress topper may let their hips and shoulders sink in too much."
The best mattress topper for back pain at a glance:
• Best mattress topper overall: The Simba Hybrid Topper - view on Simba
• Best value mattress topper: LUCID 5 Centimeter 5 Zone Gel Memory Foam Mattress Topper - view on Amazon UK
• Bestselling mattress topper: John Lewis ANYDAY Synthetic Soft and Light Mattress Topper - view on John Lewis
The best mattress toppers
Best mattress topper overall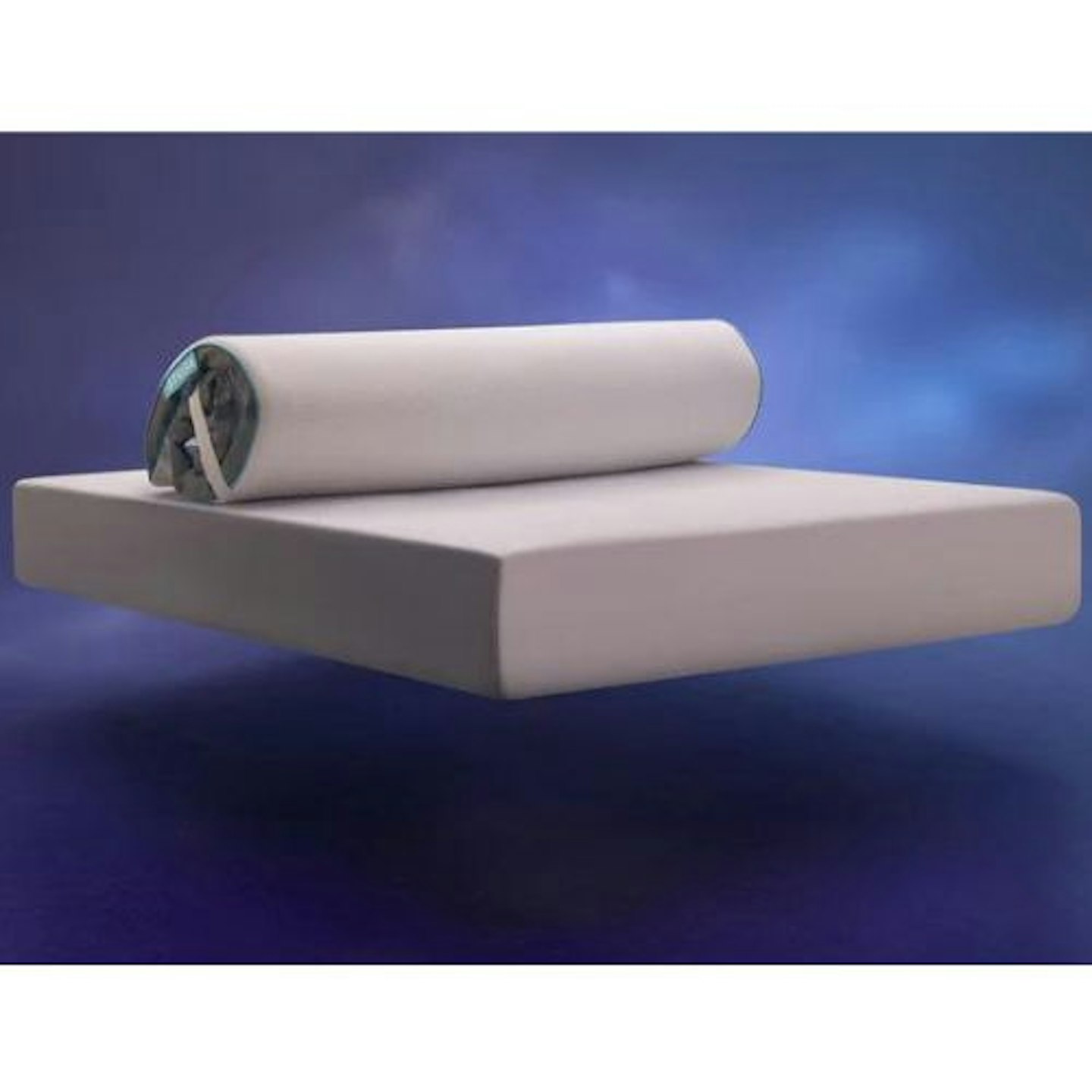 Credit: Simba
Description
Forget waking up feeling sore. Leap out of bed with a spring in your step, thanks to The Simba
Pros
Excellent temperature regulation
Hypoallergenic
Remarkable comfort
Cons
The Simba Hybrid Topper can be relatively heavy
Best value mattress topper
Description
With features like the 5cm memory foam infused with cooling gel, raised zones to reduce pressure
Pros
Supports different points of your body
Memory foam is infused with temperature regulating gel
Comes compressed
Cons
Some reviews noticed tears in it after using it for a long time
Bestselling mattress topper
Description
As you would expect, the light mattress topper from the ANYDAY John Lewis range is anything but
Pros
Machine washable
Elastic straps
Extra layer of comfort
Cons
Some reviewers mentioned it was thinner than they expected
Best mattress topper for retaining shape
Description
This mattress topper from Dunelm works to relieve tension from the pressure points, with thousands
Pros
Good quality for the price
Durable
Machine-washable topper
Cons
Some reviewers were expecting it to have more depth to it
Best highly rated mattress topper
Description
Silentnight is the sleep expert you can trust. With its air mesh sidewalls, which increase air
Pros
Hypoallergenic
Breathable
Increased airflow
Cons
Some customers thought it would be thicker
Best down mattress topper
Save an extra 20% with code BFSALE
Description
Create that hotel bed feeling at home with this luxury mattress topper from DUSK. The two-tiered
Pros
Top layer is plump with 70 per cent fluffy goose down
Breathable cotton
Evenly distribute the filling
Cons
Some customers found it flat
Best cooling mattress topper
Description
Are you fed up with tossing and turning in the night? The egg crate texture from this topper
Pros
Flat one side and textured on the other
Anti-allergy
Cons
Some reviewers felt it was too soft for them
Best sustainable mattress topper
Description
Sweet dreams are on the cards with this bamboo mattress topper. As well as being made from an al,
Pros
Made from 100 per cent bamboo
Anti-bacterial material
Temperature-regulating
Cons
Some reviewers found it to be firmer than expected
Best memory foam topper
Description
Love a thick mattress topper? This one from Dunelm will be perfect for you. It's filled with
Pros
Memory foam filling
Long-lasting polycotton
Soft
Cons
You may find the elastic that you hook around your mattress slides off from time to time
Best orthopaedic topper
Description
Your existing mattress will be transformed by adding an extra 3cm of comfort and support.
Pros
Increased airflow to keep you cool
Hypoallergenic
Fully removable cover
Cons
Some reviewers found the cover too small for the topper
Recommended for hot sleepers with back pain
Description
The GRX ZeoGravitiy foam layer on Emma Flip Topper has got your back and supports you where it
Pros
Cover absorbs excess heat and moisture
Premium materials
Good support
Cons
Some customers have reported that over time, it may lose its original shape
Best high-density memory foam mattress topper
Description
High-density memory foam moulds to your shape and contours to your body for even weight
Pros
Elastic on the corners
Microfibre layer
The mattress cover is machine-washable
Cons
Some reviewers thought it was too soft
How to choose the best mattress topper for back pain?
Before we start covering our top choices of mattress toppers for back pain, our advice is to do your research before committing. Here are four things to look for when buying a mattress topper.
Type of mattress topper
Memory foam, polyfoam, latex, wool, cotton or feather and down are the most common types of mattress toppers. The first thing you need to decide is what option is right for you. We particularly like memory foam mattress toppers as they mould around your body shape, often using gel technology to ensure you don't get too hot.
Thickness
The density of a mattress topper can make or break whether or not it helps to ease up your back pain. Most toppers range between two and six inches. When it comes to choosing the size, it's best to go thicker the older the mattress.
Firmness and support
Ensuring that mattresses are firm and supportive are vital if you want a good night's sleep without any discomfort. Memory foam and latex mattress toppers are brilliant for supporting your natural posture, which is fantastic for anyone who suffers from backache.
Reviews
This might seem simple, but reading reviews about how others got on with a mattress topper will give you an insight into sleeping on it. There's no better way to understand what a product is like than by getting a first-hand opinion on it.
What thickness of mattress topper is best for back pain?
The thickness of mattress toppers varies between brand, filling and type, but they can be as thin as 2cm and as thick as 12cm. When choosing a mattress topper for back pain, you should aim for a topper that is 7-8cm, because it will significantly relieve pressure points and you will still feel all the characteristics of your mattress.
Of course, you may want to choose one that is slightly thinner or thicker than that and it depends on the extent of your back problems as well as your preferences for the filling and mattress it is made from. If your back problems are more severe, you may want to go for a thicker mattress topper for extra support whereas if your back problems are milder, you may feel more comfortable with a topper that is slightly thinner at around 5-6cm.
How can I tell whether my mattress is causing back pain?
If you regularly wake up feeling sore with aches and pains, this could be a sign that your mattress is actually causing your back pain or making it worse. Continuous sleeping on the wrong mattress can cause your spine to lose its natural alignment and strain the muscles resulting in back pain.
Duroflex suggests that these are some signs to look out for in a mattress to know if it is the sole reason behind your back pain:
Your mornings start with pain
If you complain of back pain right after waking up, the mattress and your sleeping position are likely to be the culprits.
Tossing and turning all night
Having restless nights? This could be due to your inability to find a comfortable sleeping position, which can contribute to back pain.
Mattress is too soft or too hard
A mattress that is too soft for you can start hurting your spine sooner than you realise and a mattress that is too hard causes joint pressure.
An old mattress
When was the last time you replaced your mattress? It is recommended to change your mattress every eight years because it's likely to wear out during that time. Sleeping on an old mattress that is sagging and lumpy can be quite harmful to your spine health.
If you're not sure whether it is your mattress causing your pain, trying out one of our mattress toppers for back pain recommendations is a good place to start. They'll add a supportive and comfortable layer between you and your mattress. If you're still experiencing issues even after trying a mattress topper for back pain, this could be a sign that your mattress needs replacing. Luckily for you, we've got lots of advice on how to choose a mattress as well as some cheap mattress picks to help you feel well-rested.
Hannah Carroll is a Senior Home, Parenting and Lifestyle Product writer for Yours, specialising in product testing and reviews. As a mother of three, Hannah loves finding clothes that makes her feel fabulous and products that are great for large families.