Letterbox gifts mean that it couldn't be easier to have presents delivered to your loved ones with them fitting straight through their door. No more 'could not be delivered' cards! They're perfect for all occasions such as Valentine's Day, Mother's Day, birthdays and anniversaries, or just for sending some love and support. After all, there are so many options to choose from.
For example, you could choose from letterbox flowers much like from a flower delivery service to chocolate boxes, pamper boxes, and even afternoon tea. You're sure to find the ideal gift, whatever the occasion. Not to mention, they're bound to make your partner, friend or family member feel special and loved with a little surprise on their doormat.
So, here are some of our favourite letterbox treats that we're hoping to receive ourselves! However, if you're a little confused as to how a letterbox gift works, or want to try creating your own, scroll to the end for some insight and inspiration.
The best letterbox gifts 2023
The best letterbox gifts UK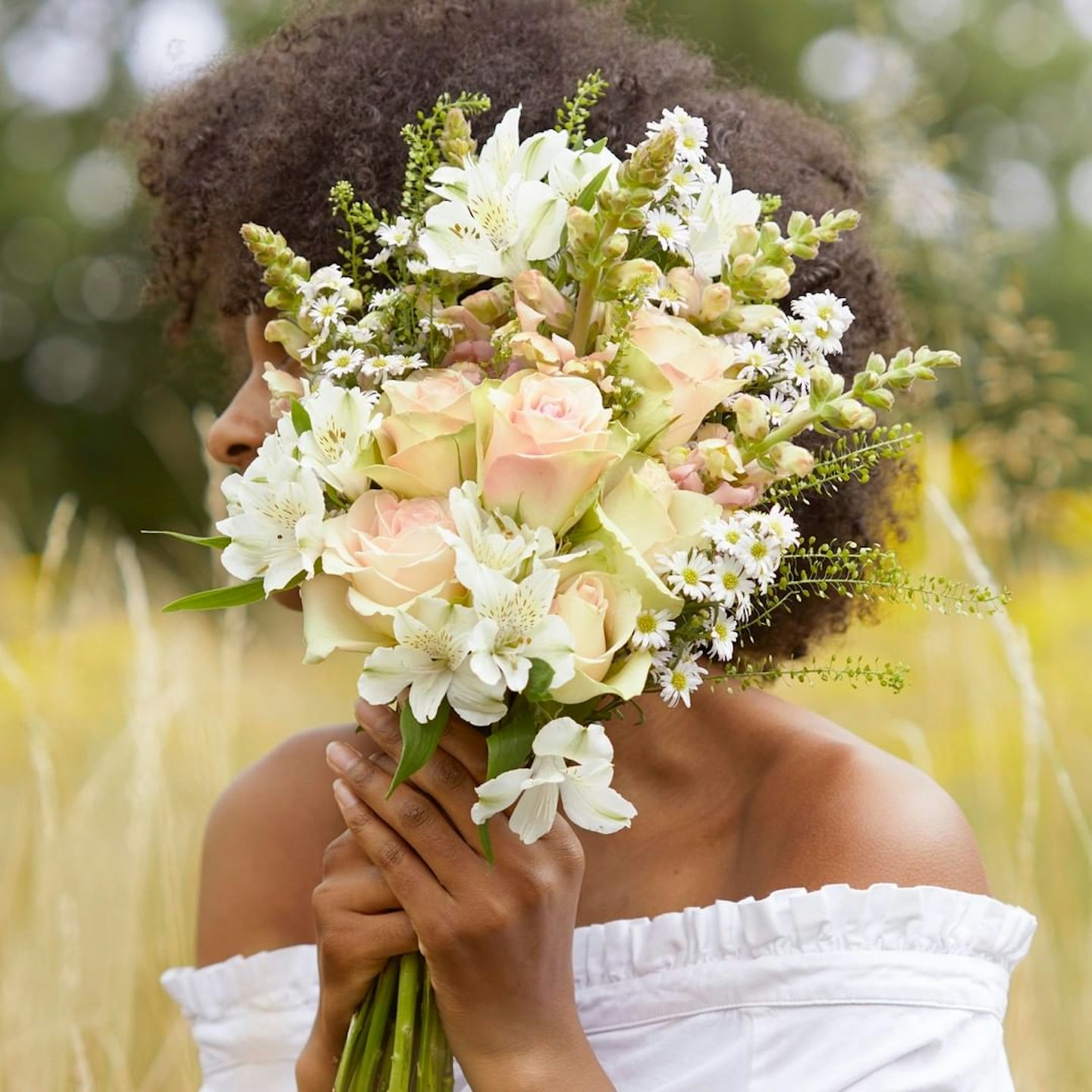 1 of 17
CREDIT: Bloom & Wild
Bloom & Wild Letterbox Flowers
Bloom & Wild is one of the best flower delivery companies in the UK, and its letterbox flowers are the perfect gift for almost any celebration. There are so many variants to choose from, so you're sure to find a bouquet that will suit your loved one.
Includes:
A bouquet of your choice
Review: "This is a great way to send flowers. The letterbox collection means the recipient doesn't need to be at home when they are delivered. The clever way they are packed is brilliant, and the great joy at watching them improve day by day. You just can't go wrong with these beautiful flowers at such a reasonable price."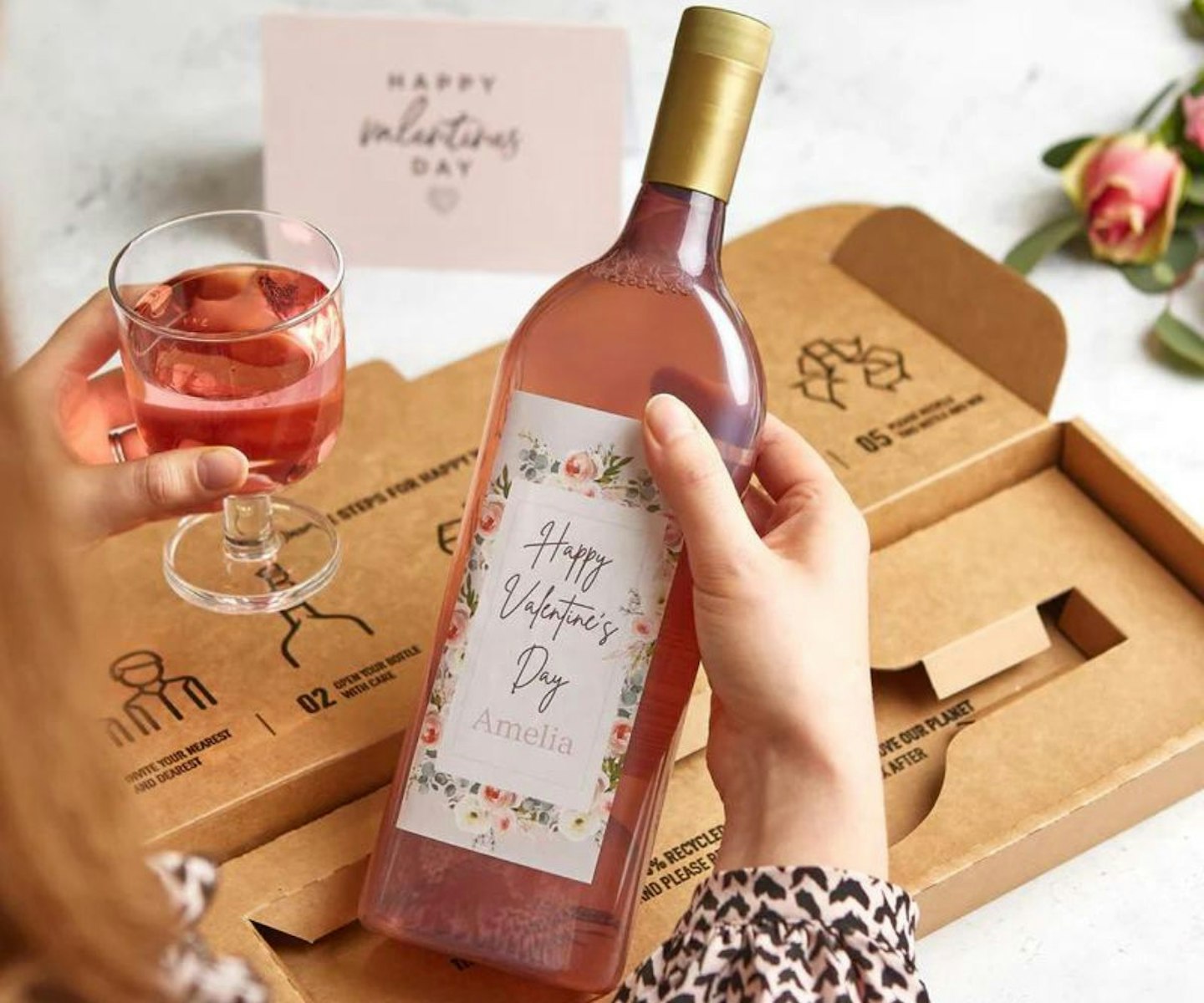 2 of 17
CREDIT: Letterbox Gifts
Personalised Valentine's Letterbox Wine
This innovative gift is a bottle of wine that comes in a flat bottle so it can be posted through their letterbox with no problem! Whether it's white wine or rose, it's sure to go down a treat with your valentine. It comes with a gift card with options for your own message, as well as a personalised label.
Includes:
A bottle of Rosal Wine or Sauvignon Blanc (75cl)
Valentine's Day card that can be personalised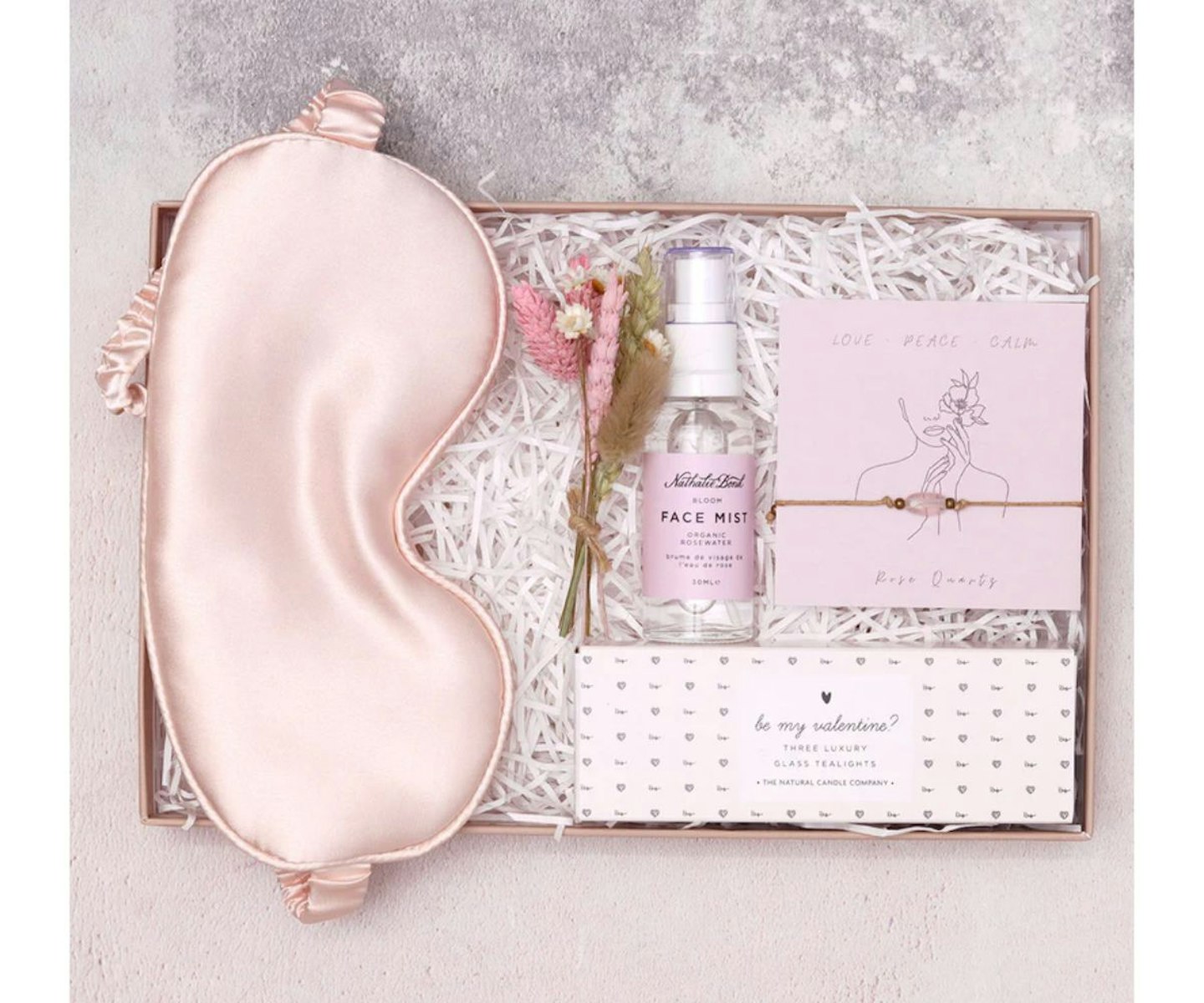 3 of 17
CREDIT: Letterbox Gifts
Valentine's Letterbox Gift Set
Treat them to this letterbox gift, designed especially for Valentine's Day. Not only will it show them how special they are with flowers, candles and a pretty rose quartz bracelet, items such as the silk eye mask and rose water face mist will allow them a moment of relaxation that they're sure to appreciate.
Includes:
Silk eye mask
Mini Valentine's dried flowers posy
Rose Quartz gemstone bracelet
Rose Water face mist by Nathalie Bond
Be My Valentine? Rose Geranium glass tealights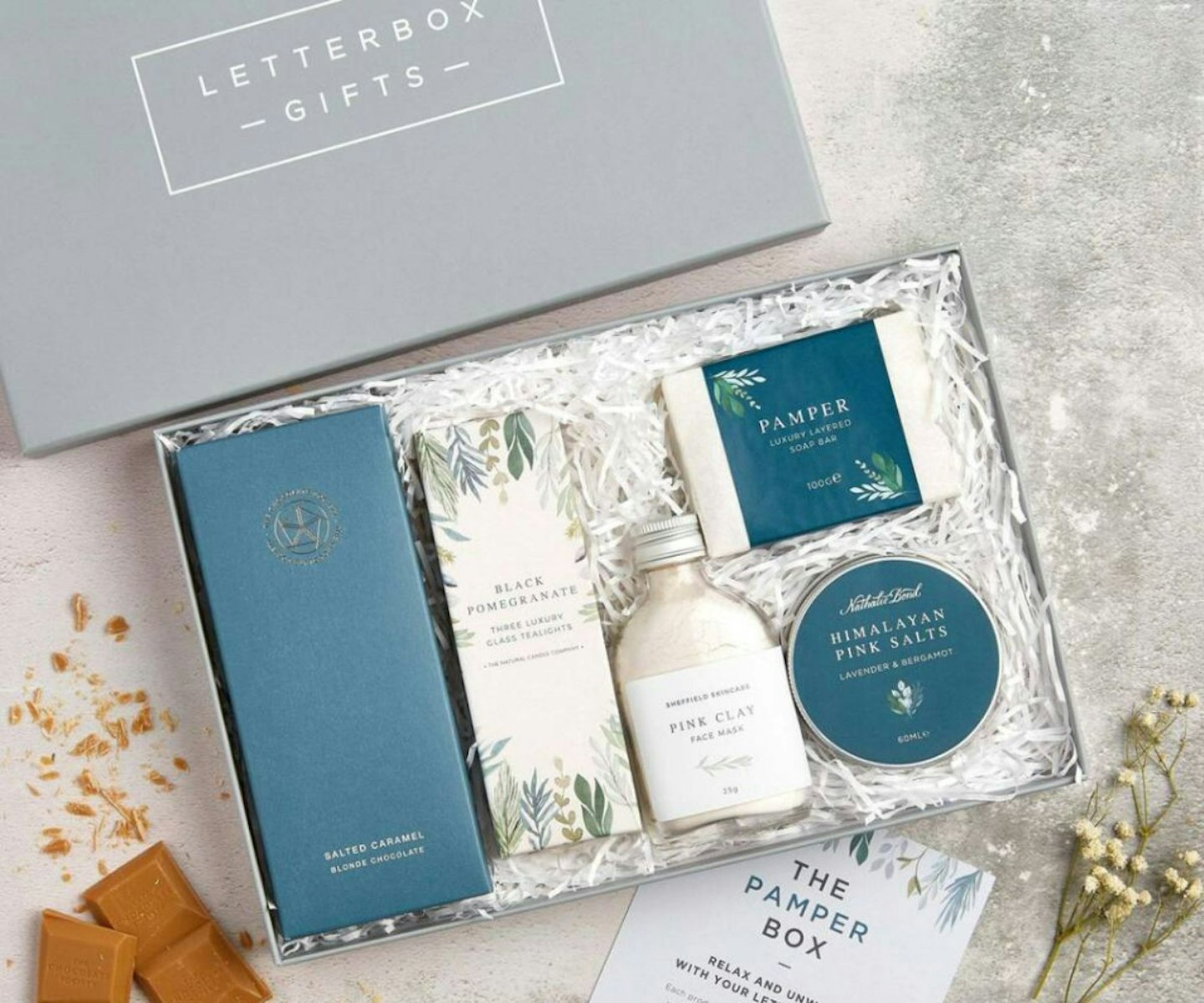 4 of 17
CREDIT: Not on the High Street
'The Pamper Box' Letterbox Gift Set
Give them the chance to relax with this Pamper Box letterbox gift set. They may want to spend the special occasion unwinding in the bath filled with lovely scented bath salts, tealights, and soap. Not to mention, indulging in a bar of chocolate while wearing a face mask. Why not show them you care with the ultimate self-care gift?
Includes:
Pamper luxury layered soap bar
The Natural Candle Company black pomegranate tealights
Australian pink clay face mask (25g)
Nathalie Bond Organics Himalayan pink Lavender and Bergamot bath salts (55ml)
Salted caramel blonde chocolate bar or sweet orange dark chocolate
A gift card for your own personal message
Review: "Excellent quality beautifully packaged. My relative was delighted. Ordered twice now and never disappoints. Would highly recommend."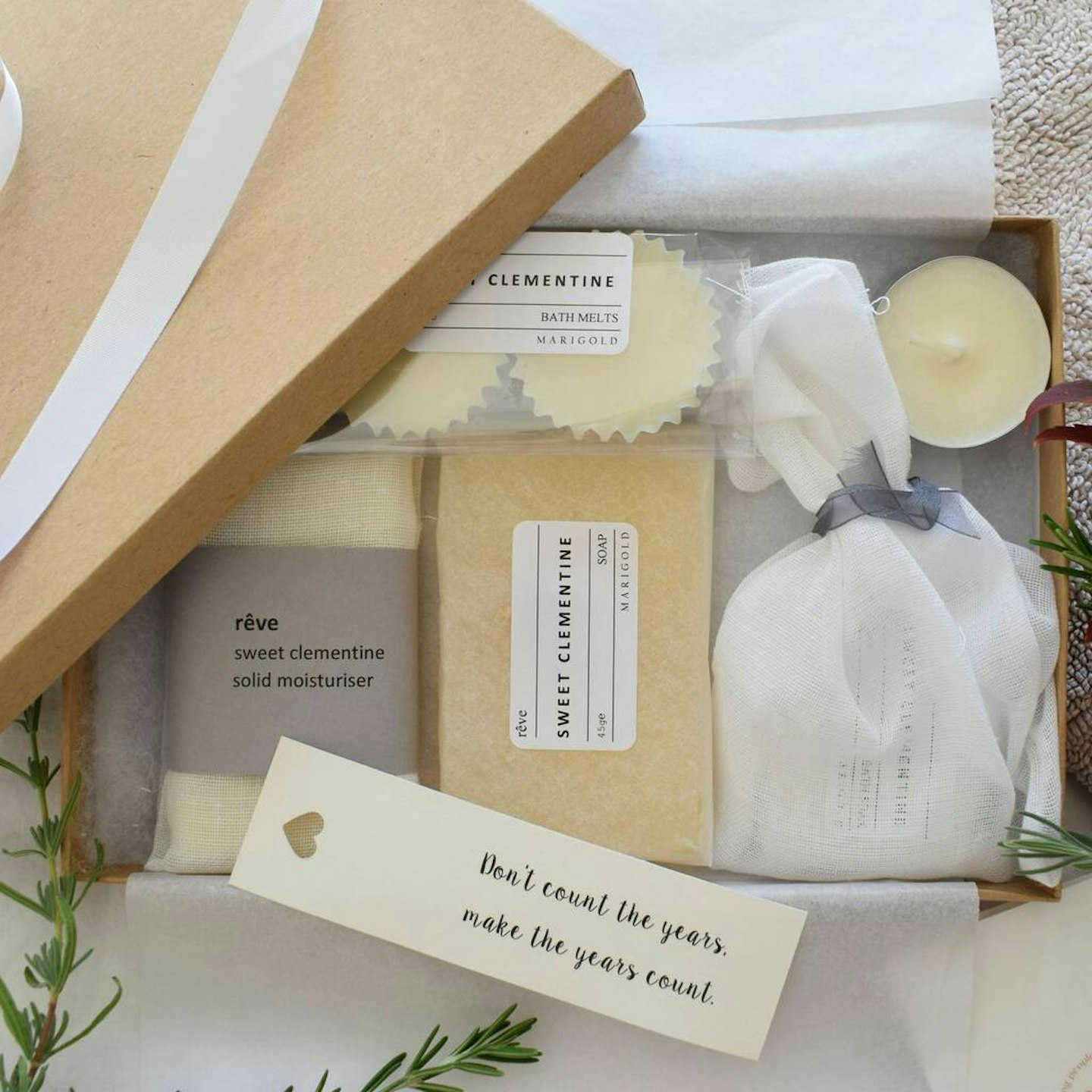 5 of 17
CREDIT: Not on the High Street
Organic Letterbox Spa Gift Collection
This Luxurious Personalised Organic Letterbox Spa contains a selection of handmade bath and body products, perfect for a relaxing pamper. Each product is lovingly handmade in Oxfordshire from carefully sourced ingredients. Choose from white jasmine, sweet clementine or rose maroc fragrances.
Includes:
Solid lotion bar (35g)
Hand poured soap (50g)
Tealight candles
Mineral bath infusion (35g)
Bath Madeleines (25g)
Review: "Bought as a present. My friend was thrilled with everything. Starting from the beautiful gift wrapping to the scents."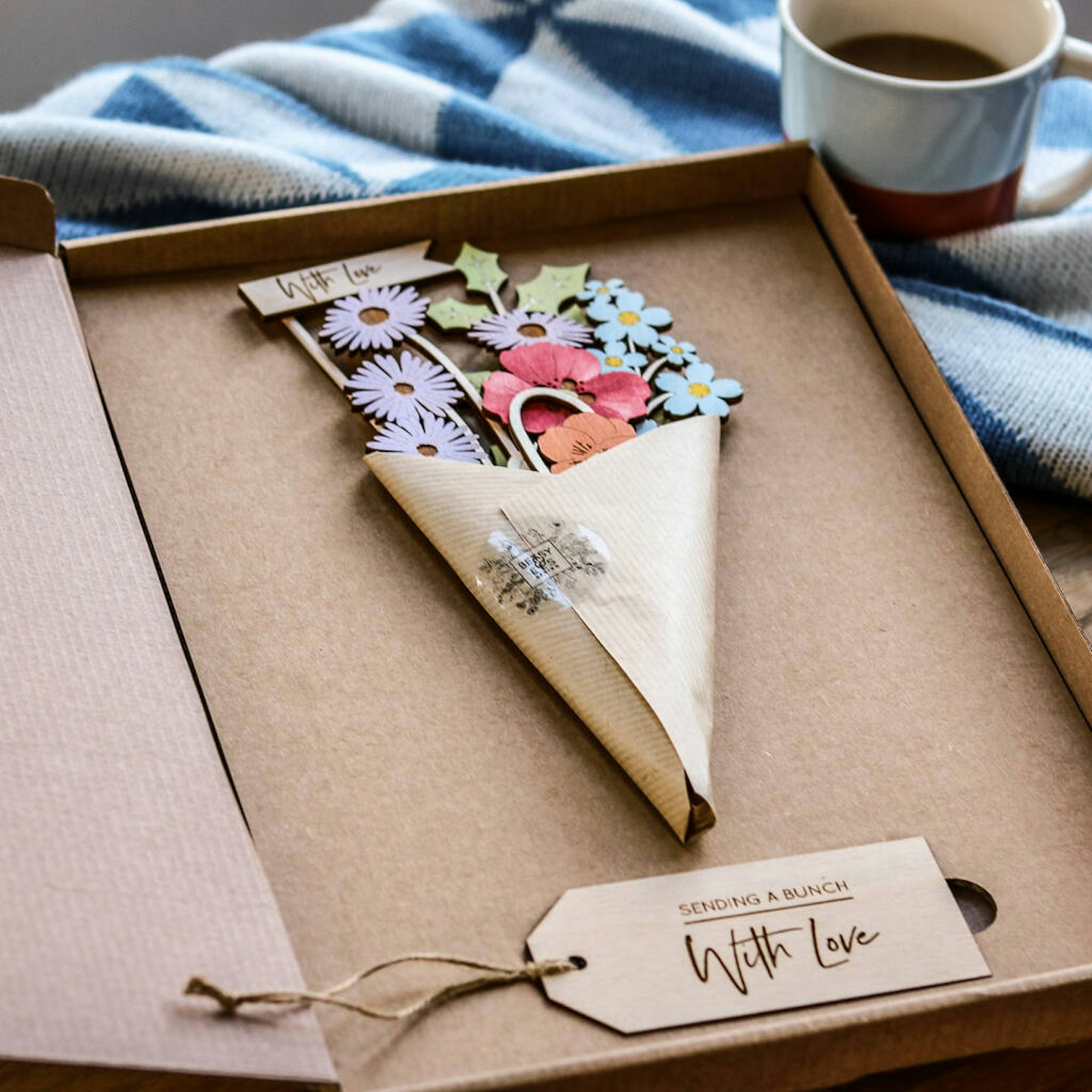 6 of 17
CREDIT: Not on the High Street
Personalised Letterbox Gift, Wooden Flower Bouquet
Flowers are a beautiful gift to send someone, but as we all know, they eventually wilt and need to be thrown away. Not with these wooden flowers! Each collection from Betsy & Els consists of five wooden flower stems that come together to create your special meaning, and the tag can be engraved with a special message.
Includes:
Hand drawn and laser cut wooden flower stems
Keepsake gift tag
Review: "Ordered two lots for friends who had just had babies, arrived when expected and they loved them. Packaged well and a lovely keepsake alternative to fresh flowers."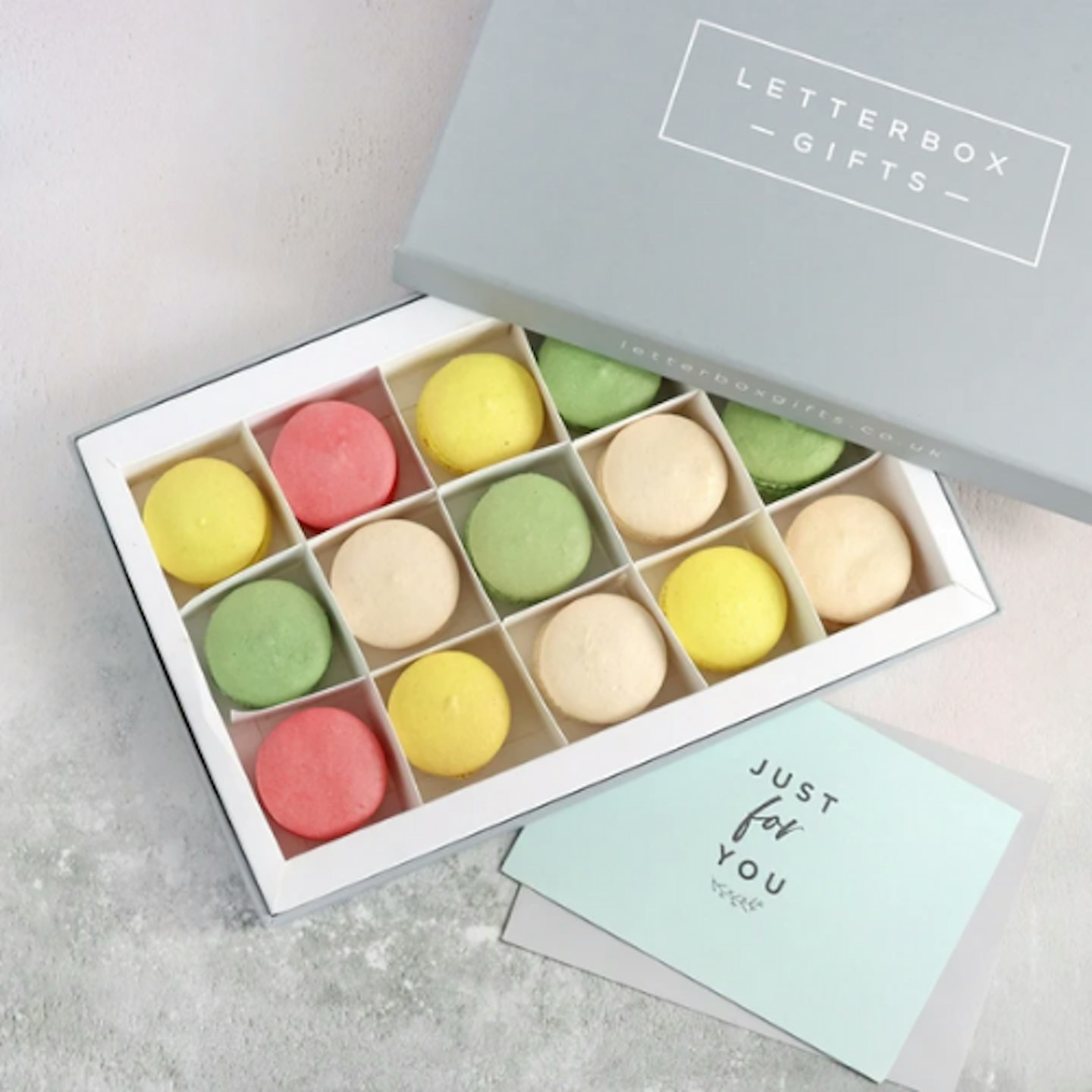 7 of 17
CREDIT: Letterbox Gifts
Letterbox Macarons
This foodie gift feels super luxurious and will make any lucky partner, family member or friend feel spoilt. They can enjoy 15 macarons in flavours of strawberries and cream, lemon, pistachio, and vanilla, and the set includes a 'Just for You' greetings card that you can personalise with a special message.
Includes:
15 macarons in flavours of rose, pistachio, lemon and vanilla
'Just for You' greetings card that can be personalised
Review: "The Box was beautiful in colour and of top quality. The macaroons themselves were a lovely size, in 4 beautiful colours and taste lovely with a firm outer shell and a gooey inner shell."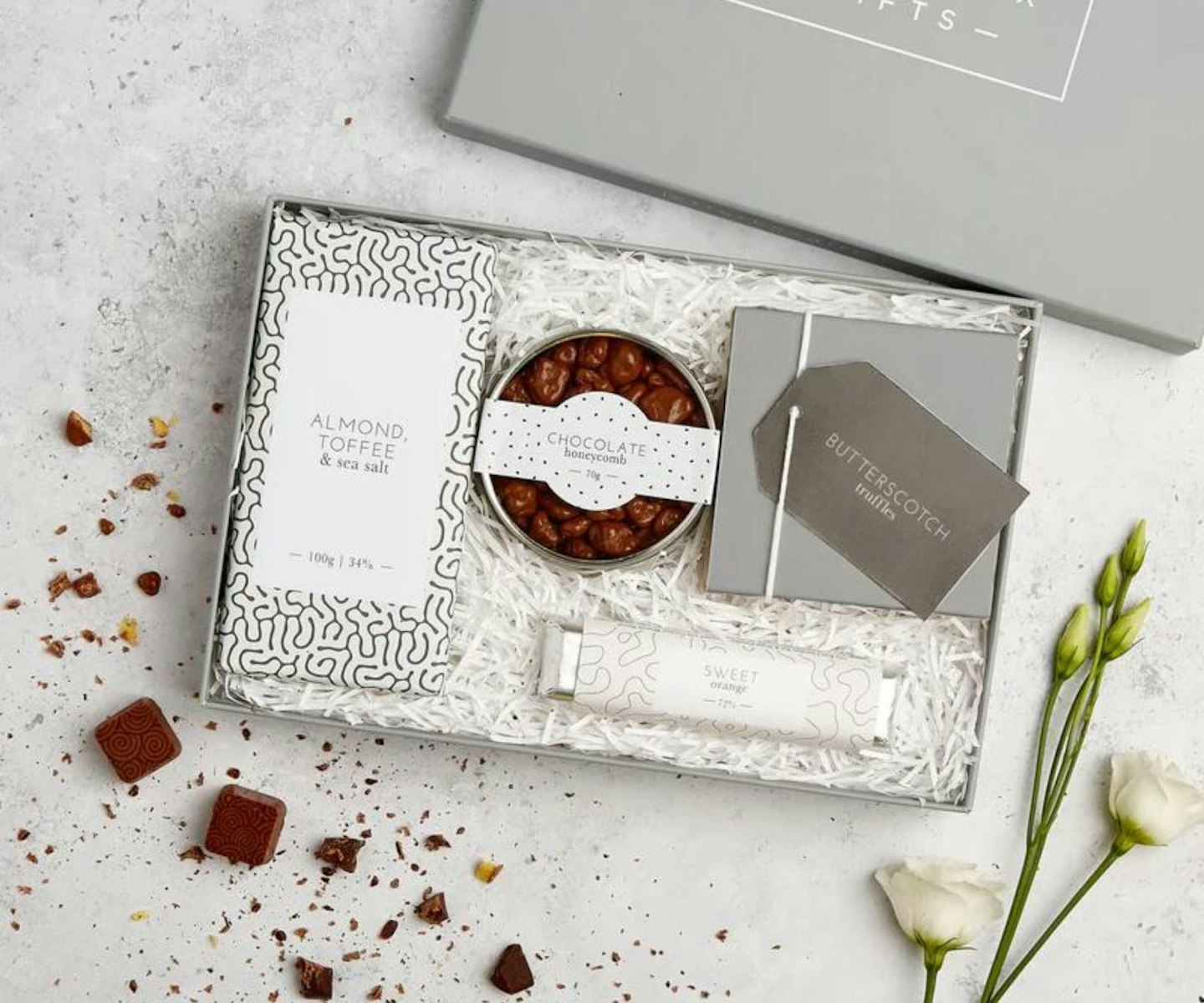 8 of 17
CREDIT: Letterbox Gifts
Chocolate Gift Set
For any chocoholic, this letterbox gift is perfect for anyone who's fond of their chocolate. The great thing about the presentation is that it's gender-neutral and appropriate for a wide variety of ages, so your recipient is sure to be pleased with this gift. Looking for gifts for him this Valentine's Day? Letterbox Gifts have you sorted.
Includes:
Almond, toffee and sea salt bar (100g)
Chocolate honeycomb (70g)
Butterscotch chocolate truffles 
Sweet Orange dark chocolate Bar (45g)
Review: "Lovely little present to give - presentation is spot on. A perfect little treat to say 'thanks' or 'I love you'!"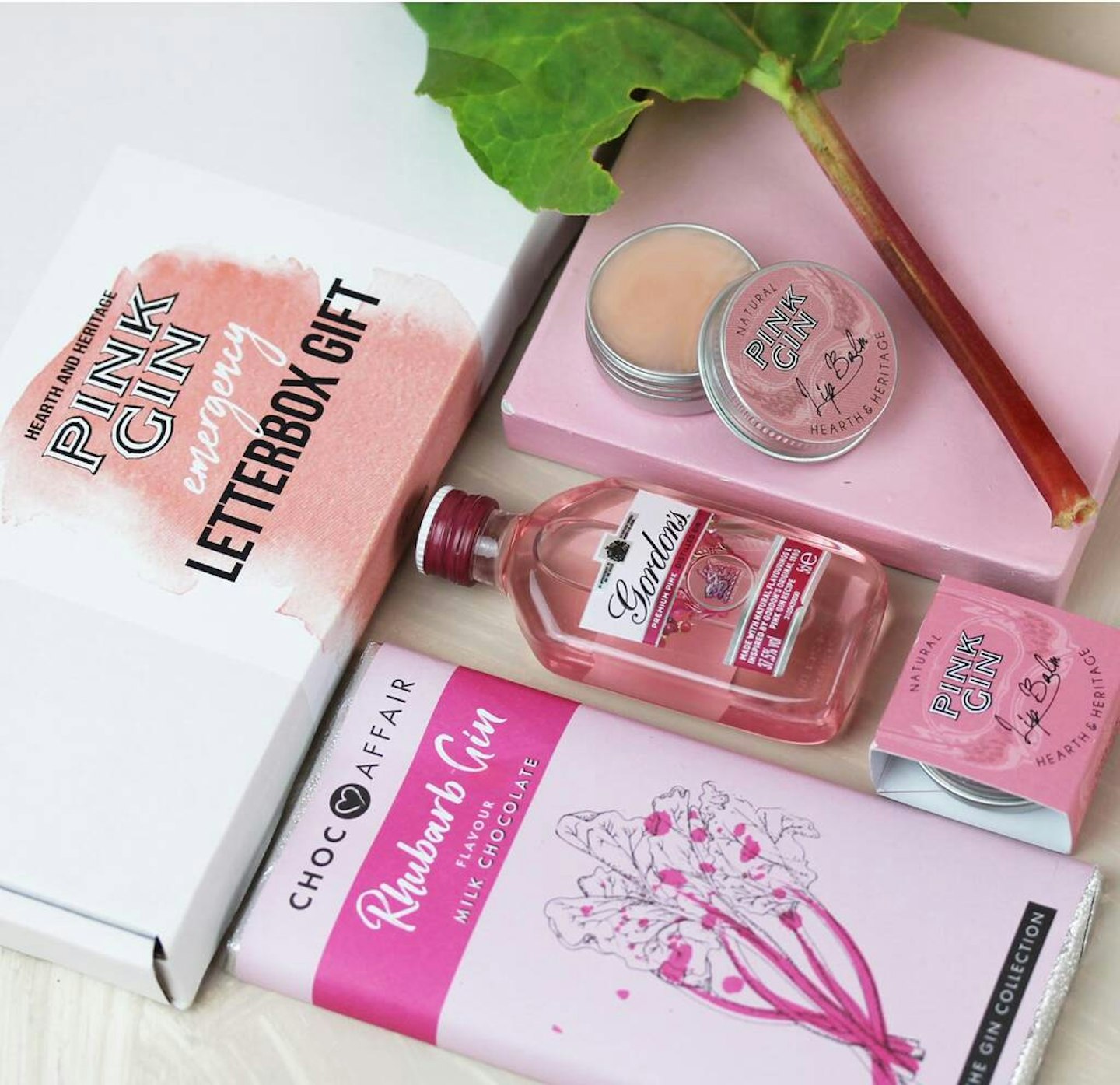 9 of 17
CREDIT: Not on the High Street
Emergency Pink Gin Letterbox Gift
An Emergency Pink Gin Lovers Letterbox, from Hearth & Heritage, for that moment when your loved one needs a Gin pick-me-up. This is such a cute letterbox gift, because who doesn't love a pink gin waiting for them when they get home?
Includes:
A bottle of Pink Gin (5cl)
A delicious bar of Rhubarb Gin & Tonic Flavoured Milk Chocolate by Choc Affairs (120g)
Pink Gin natural lip balm (15g)
Review: "A quirky gift item that was well put together and well thought of."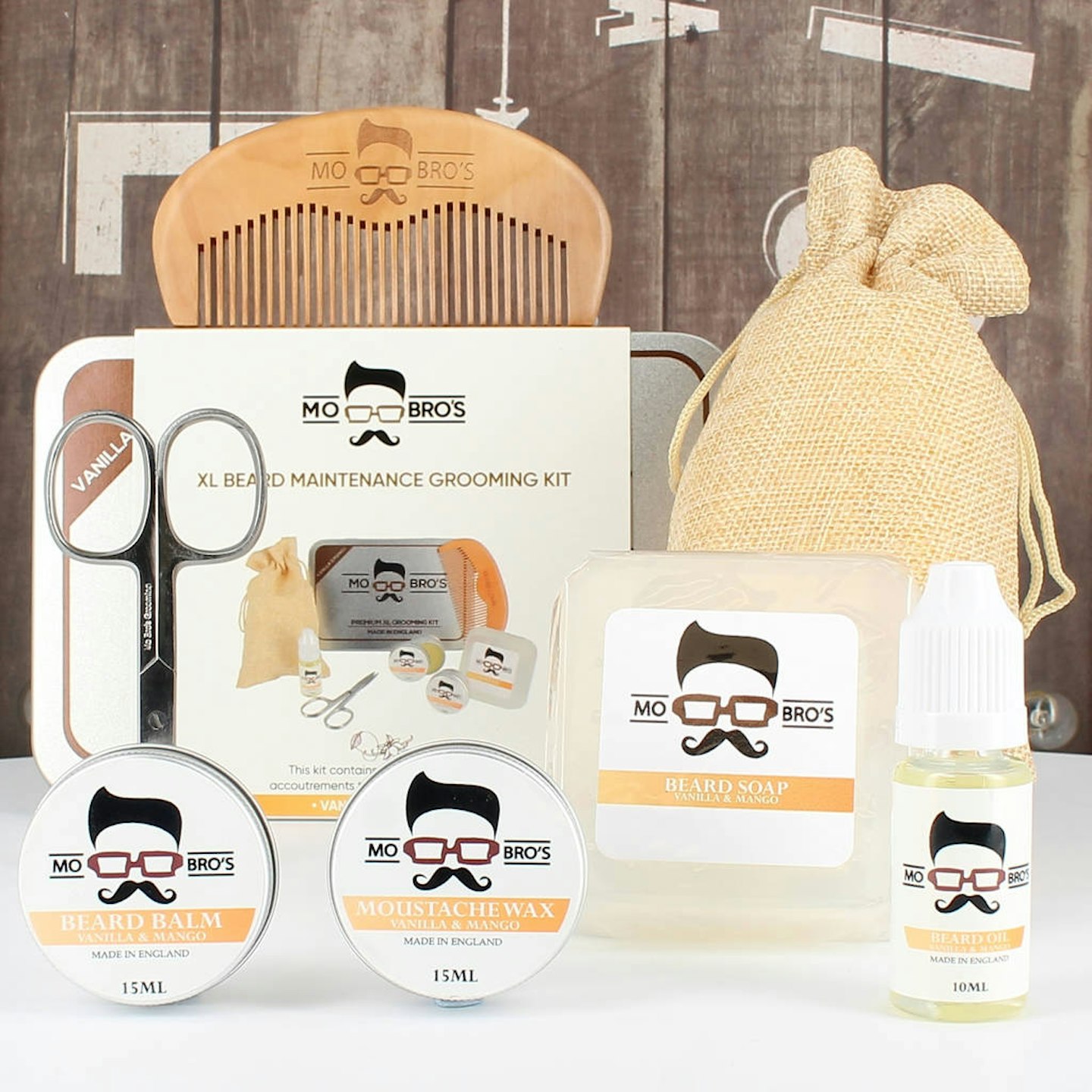 10 of 17
CREDIT: Not on the High Street
Beard Grooming Kit
This is the ultimate beard care set to gift to a friend or a loved one, styled in a keepsake aluminium tin for all of those essential bits and bobs. Treat him to this wonderful letterbox gift for him, so he can really take his time with his beard grooming routine.
Includes:
Beard oil (10ml)
Beard balm (15ml)
Beard butter (15ml)
Beard soap (80g)
Comb
Scissors
Aluminium gift tin
Review: "Nicely presented kit. Excellent value for money. Bought for a dear friend of mine for his birthday and he was delighted. Thank you."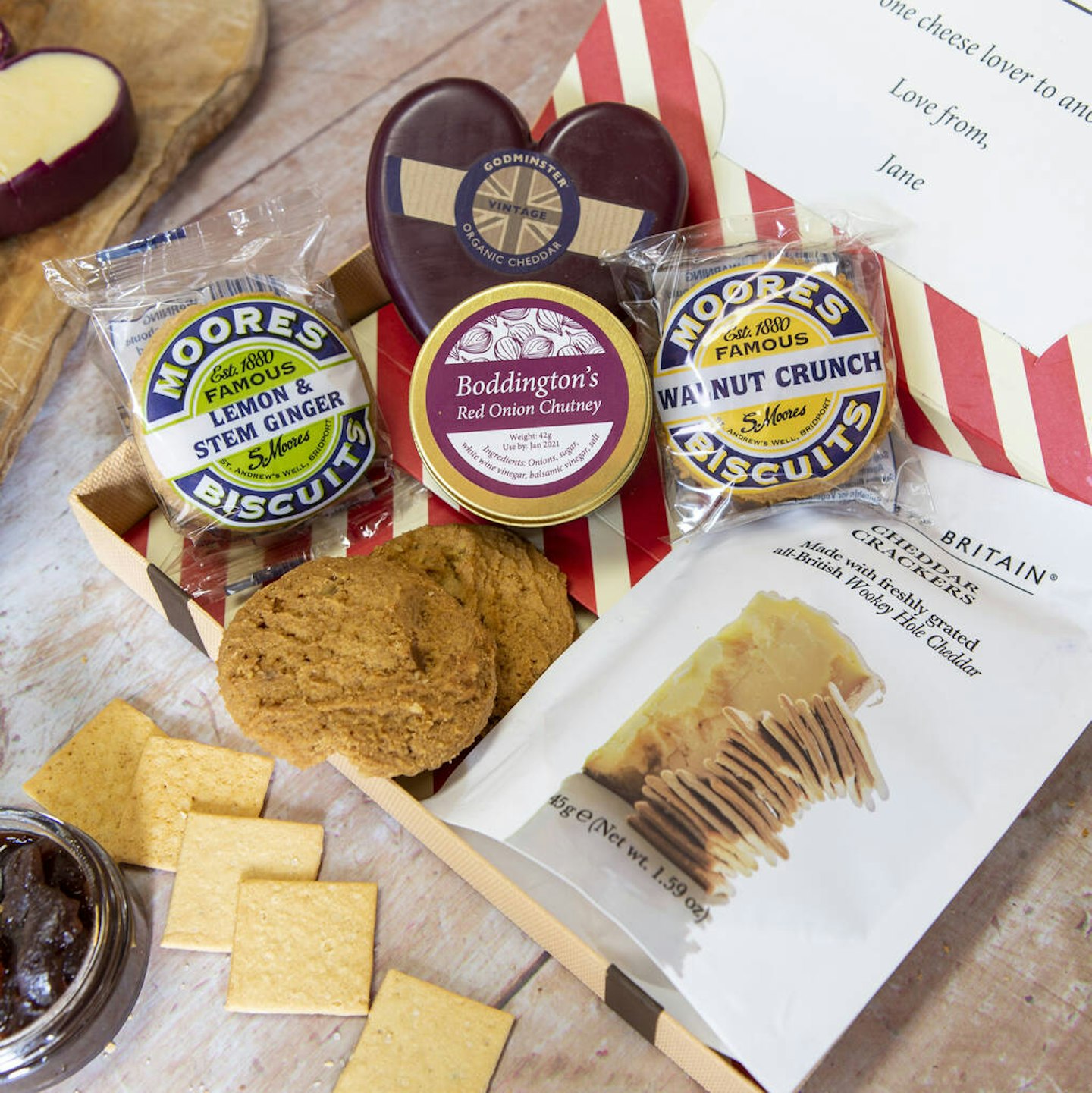 11 of 17
CREDIT: Not on the High Street
Luxury Cheese And Biscuits By Post Hamper
This special edition hamper is the UK's first ever postable cheese letterbox gift, so it's ideal for cheese lovers! It also contains chutney and biscuits to enjoy, too. A lovely little hamper filled with tasty treats.
Includes:
A personalised card with the recipient's name and your message
Godminster's award-winning Vintage Organic Cheddar (100g)
All British Cheddar Crackers (45g)
Boddington's Caramelised Onion Jam
The Famous Moore's Biscuiteers Walnut Crunch Biscuit
The Famous Moore's Biscuiteers Lemon and Stem Ginger Biscuit
Review: "This cheese box was very nicely packed and just right for a little gift, I was very pleased with it."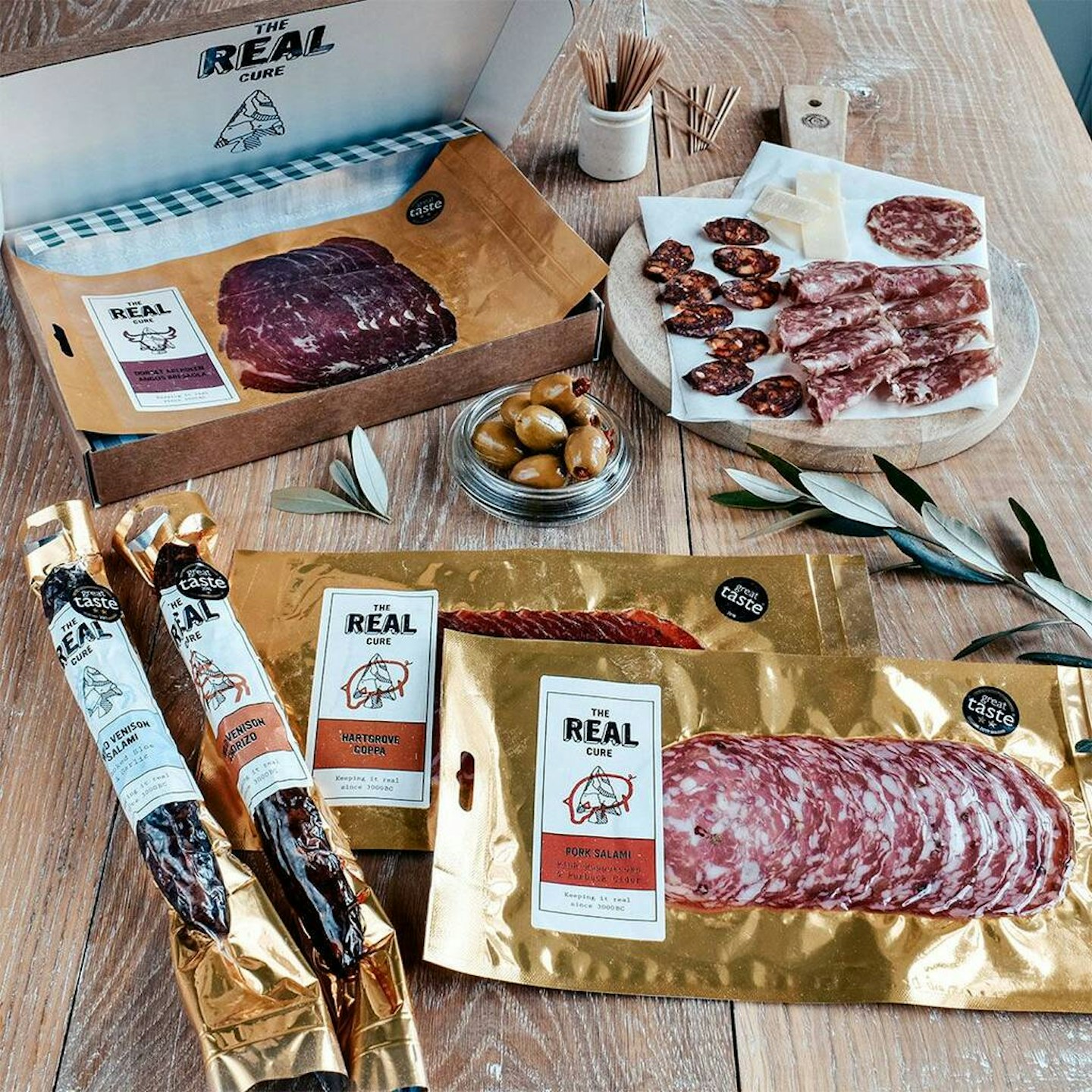 12 of 17
CREDIT: Not on the High Street
British Letterbox Charcuterie
This letterbox hamper contains award-winning, artisan British charcuterie, made in Dorset, containing five of The Real Cure's most popular cured meats. Perfect for sharing with the foodie in your life, or for gifting them an indulgent treat that they can enjoy on their own.
Includes:
Hartgrove Coppa (55g)
Dorset Aberdeen Angus Bresaola (55g)
Pink Peppercorn & Purbeck Cider Salami (90g)
Wild Venison Chorizo (110g)
Wild Venison Salami Smoked Sloe and Garlic (110g)
Review: "A great selection of meats."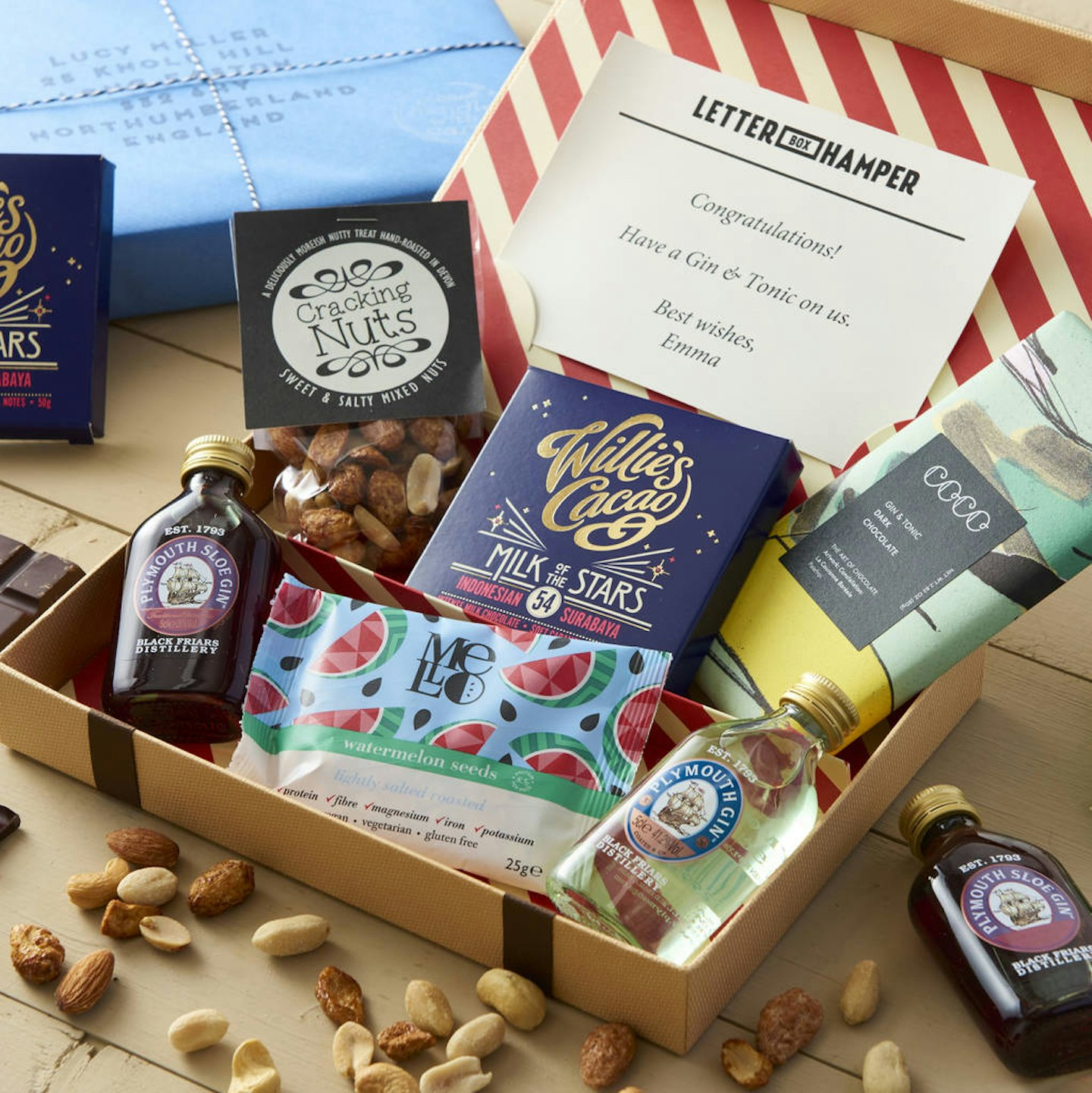 13 of 17
CREDIT: Not on the High Street
Gin And Chocolate Lovers Letter Box Hamper
Who doesn't love gin and chocolate? This special edition hamper includes two miniature glass bottles of Plymouth Gin, as well as a gin and tonic dark chocolate bar and nuts. It comes carefully wrapped by hand, using beautiful, traditional packaging, parcel paper, twine and ink stamps.
Includes:
A personalised card
Plymouth Original Gin (50ml)
Plymouth Sloe Gin (50ml)
Coco Chocolatier's Gin & Tonic dark chocolate
Cracking Nuts, deliciously hand roasted Cashews, Almonds and Peanuts (50g)
Willie's Milk of the Stars milk chocolate bar (50g)
Roasted Watermelon Seeds by Mello Seeds (25g)
Review: "Fantastic product. Perfect gift if you are looking for something a little different with a wow factor. Beautifully presented and received in good time. Great variety of products within the hamper. Recipient loved the gift, especially as it contained Plymouth gin rather than London gin."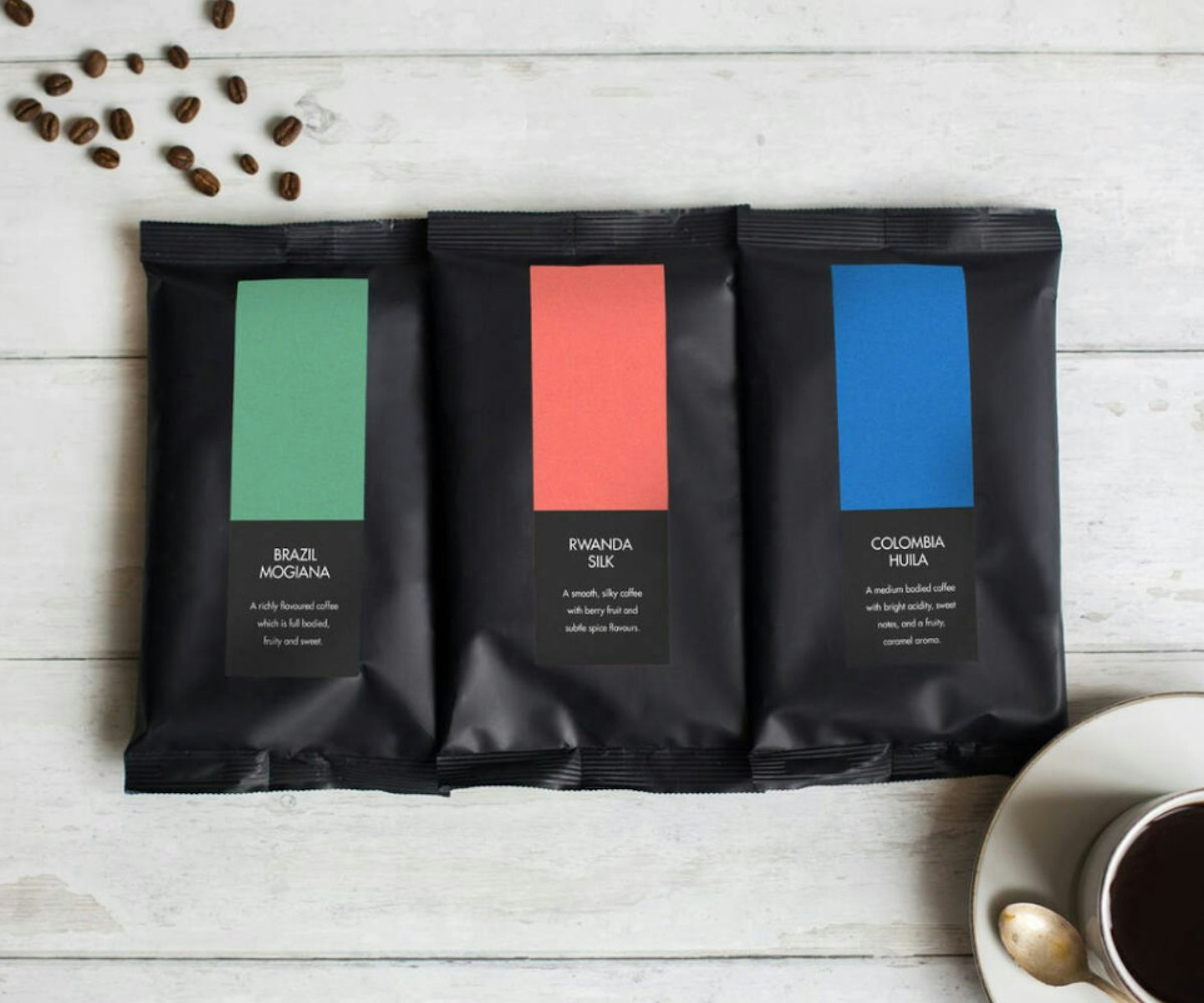 14 of 17
CREDIT: Not on the High Street
Coffee Explorer Letterbox Gift
Know a coffee lover? How about treating them to this personalised quadruple pack of rich, smooth, freshly roasted, Omni ground coffees. The coffees may differ from month to month but as an example, the pack could include a Brazilian coffee, a Rwandan coffee, or an Ethiopian coffee.
Includes:
3 coffee bags (95g)
Review: "Bought as a birthday gift and was greatly appreciated by the coffee-loving recipient."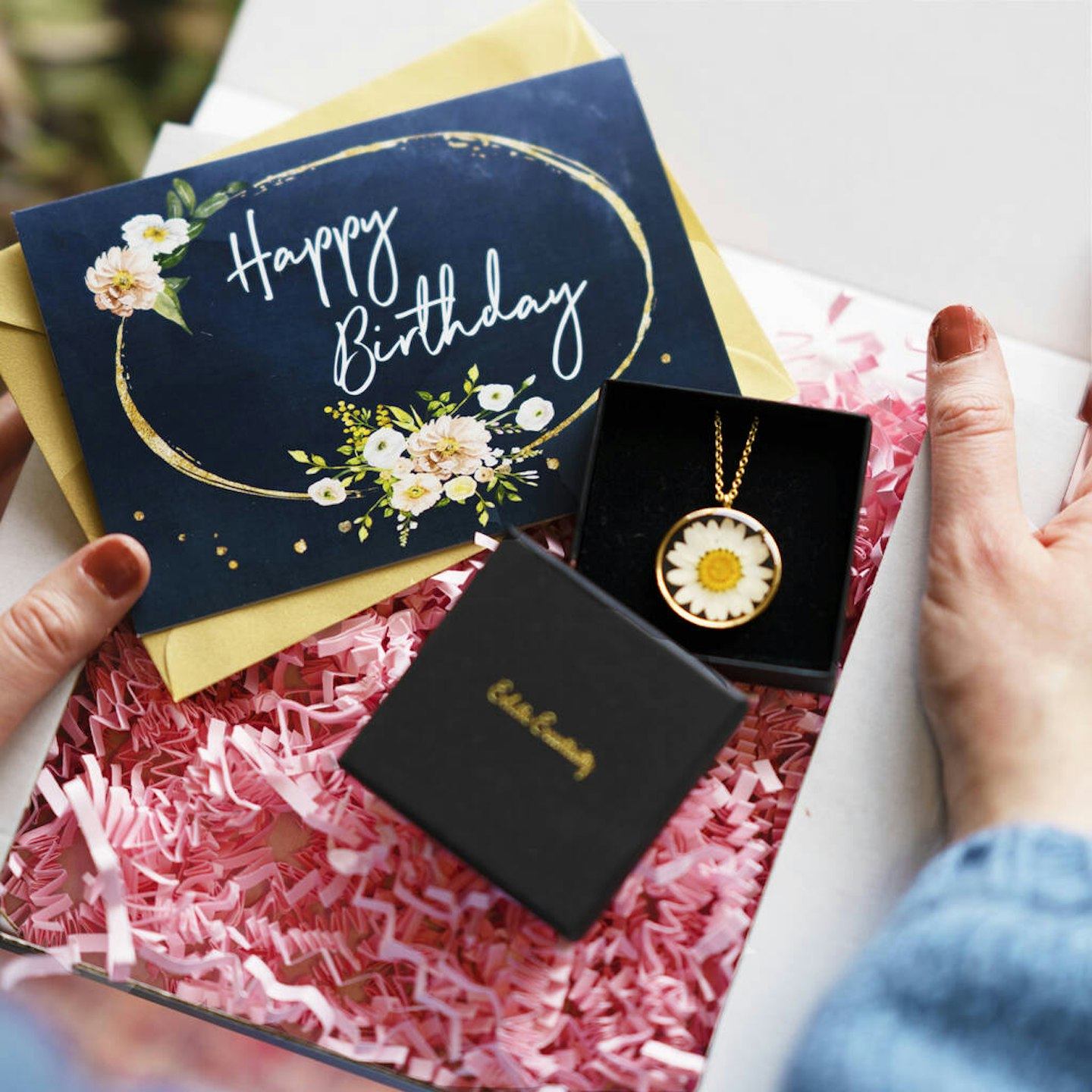 15 of 17
CREDIT: Not on the High Street
Happy Birthday Daisy Letterbox Gift Pressed Flower
If someone you know has a birthday coming up, this lovely daisy necklace will really put a smile on their face. Beautifully wrapped, the necklace contains a real pressed daisy in either silver or gold, along with a birthday card with a handwritten message, if you want to add one.
Includes:
A real pressed daisy necklace
'Happy Birthday' greetings card
Review: "Purchased as a birthday gift. I was able to have it sent straight to the person I wanted and it arrived on her actual birthday. Wonderful service."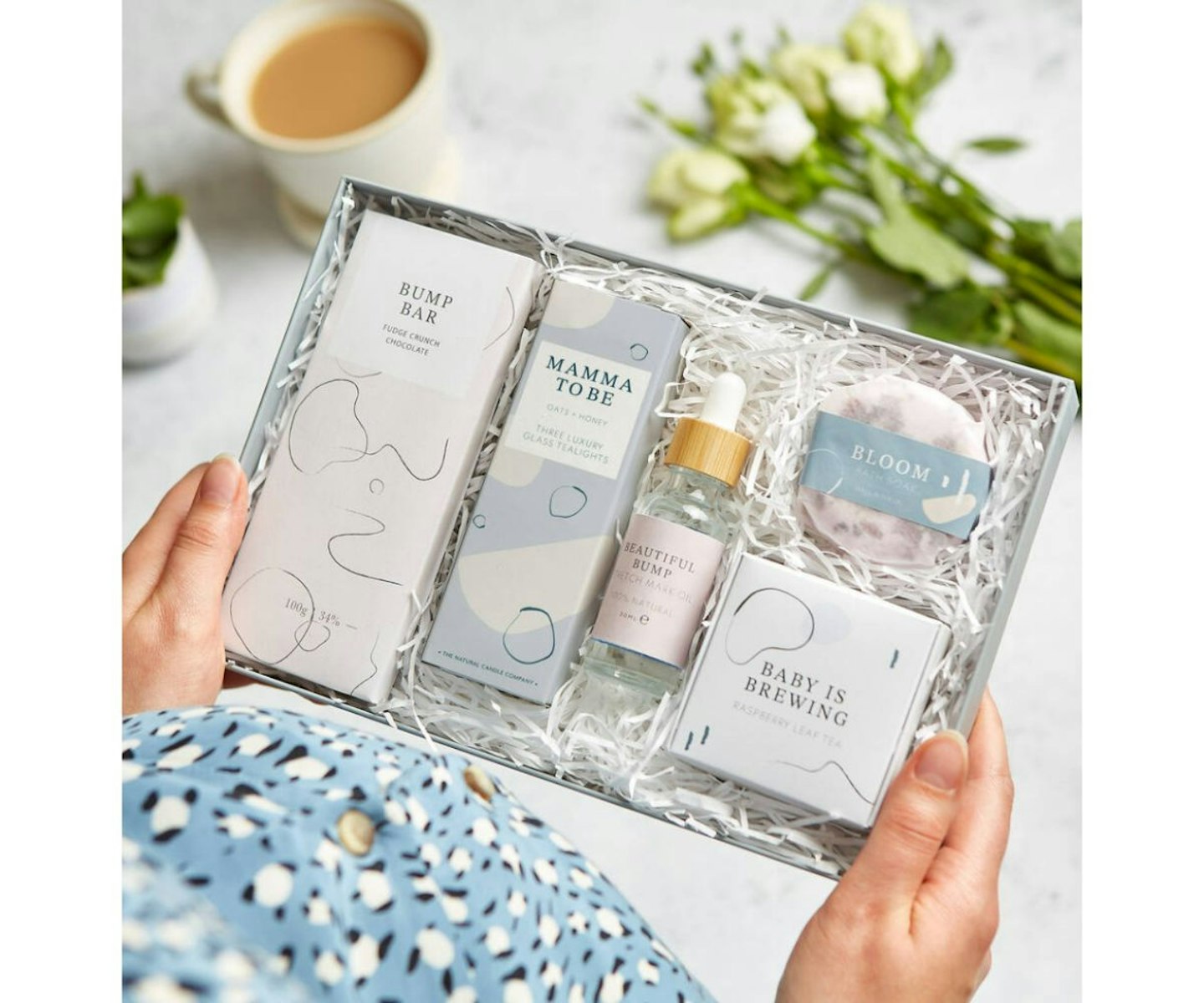 16 of 17
CREDIT: Not on the High Street
'Mum To Be' Letterbox Gift Set
Give a mum-to-be a little time off her feet with this wonderful spa set. Filled with new mum essentials such as stretch mark oil and a relaxing rose petal bath soak, we're sure they'll be grateful to spend some time relaxing before the baby is born.
Includes:
Raspberry leaf tea pyramids
Rose petal bath soak (90g)
Bump stretch mark oil (30ml)
Oat and Honey tealights
Fudge Crunch chocolate bar (100g)
Review: "Excellent gift! I love the fact that you can customise the card for the occasion, as well as customise the contents and add extras. The packaging looks great and she loved the quality of the items."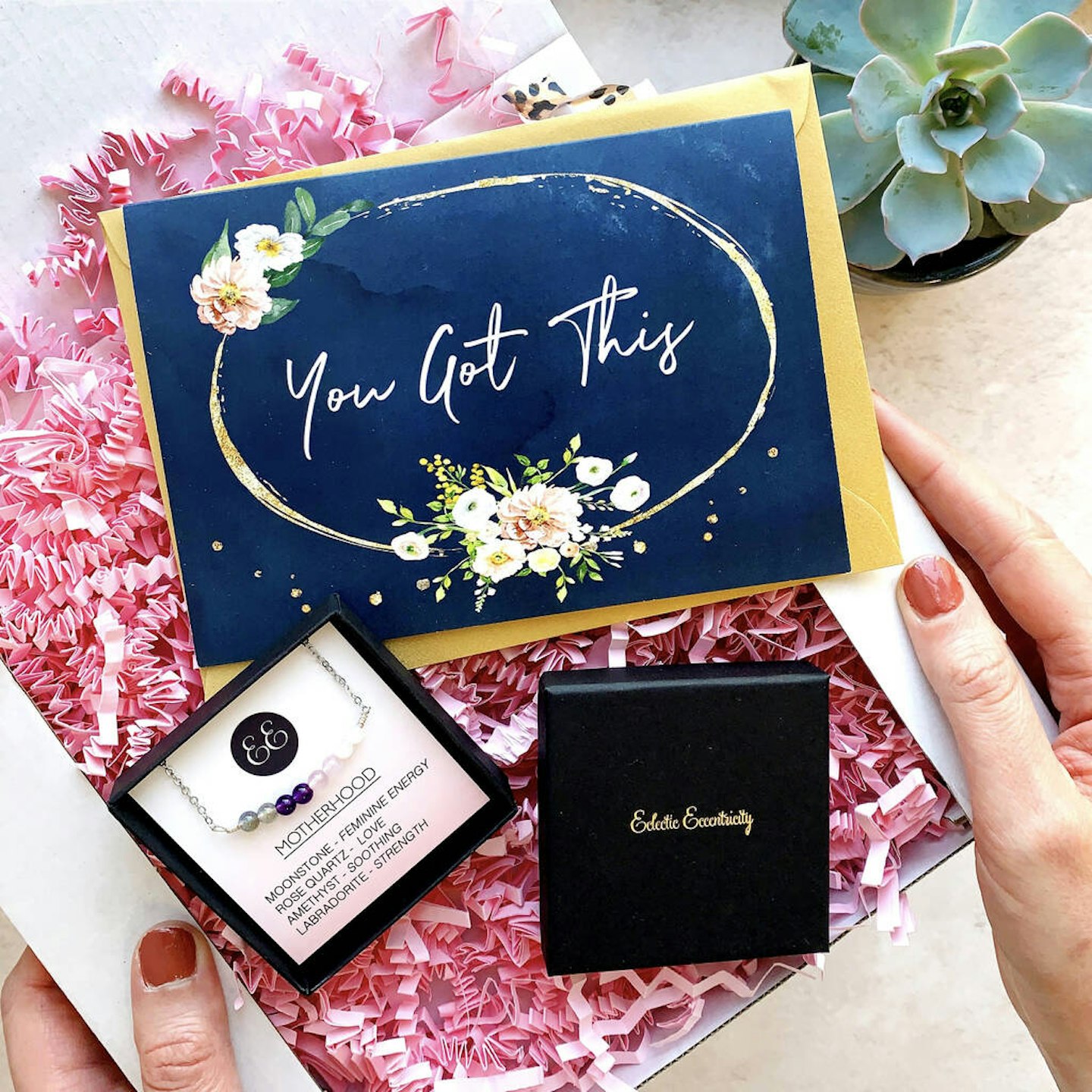 17 of 17
CREDIT: Not on the High Street
New Mum Or Mum To Be Letterbox Gift
This mum-to-be letterbox gift contains a beautiful amulet necklace, brilliant for making them feel truly special. It's available on a gold or silver-plated chain. This company will include a handwritten note for you, up to 100 characters.
Includes:
Amulet Motherhood Necklace
Crystal Kit For Mums
'You've Got This' card
Letterbox gift FAQs
What is a letterbox gift?
A letterbox gift really is just what it says on the tin - a gift that fits perfectly through someone's letterbox. They're useful for when someone is at work during the day, as it'll be waiting inside for them on their return.
The industry has exploded in recent years, with everything from flowers, to gin, to coffee kits and even mens' grooming kits. The options are endless. Want to try making your own? Keep scrolling for our top tips.
How do you send a letterbox gift?
Luckily, it couldn't be easier to send a letterbox gift. The website you order from takes care of all the details, sending it directly to them. Just make sure to input their address on the checkout in the delivery details box.
Will they fit through every letterbox?
The majority of letterbox gifts will fit through a standard letterbox, but if your recipient has something out of the norm, it may need to be handed to them in person.
DIY letterbox gift: Create your own
If you're quite crafty and enjoy making your own gifts, you can easily create your own. The best thing about this is, this will be totally personal to you and your loved one. Most UK letterboxes measure in at 254mm x 38mm (10 x 1.5in).
Here's what you'll need:
• Twine (optional)
You can fill your box with pretty much anything, but here are a few ideas we like: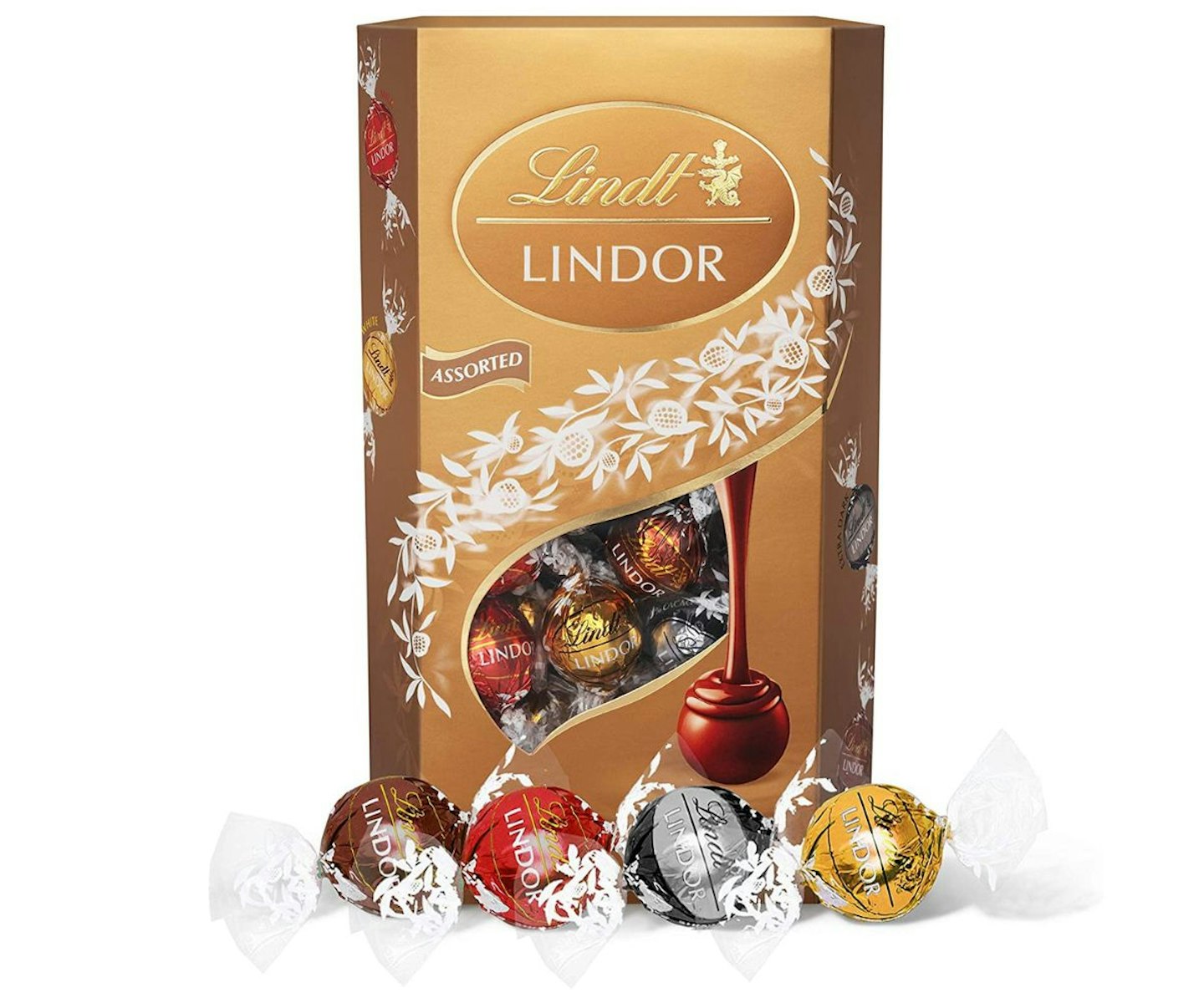 Amazon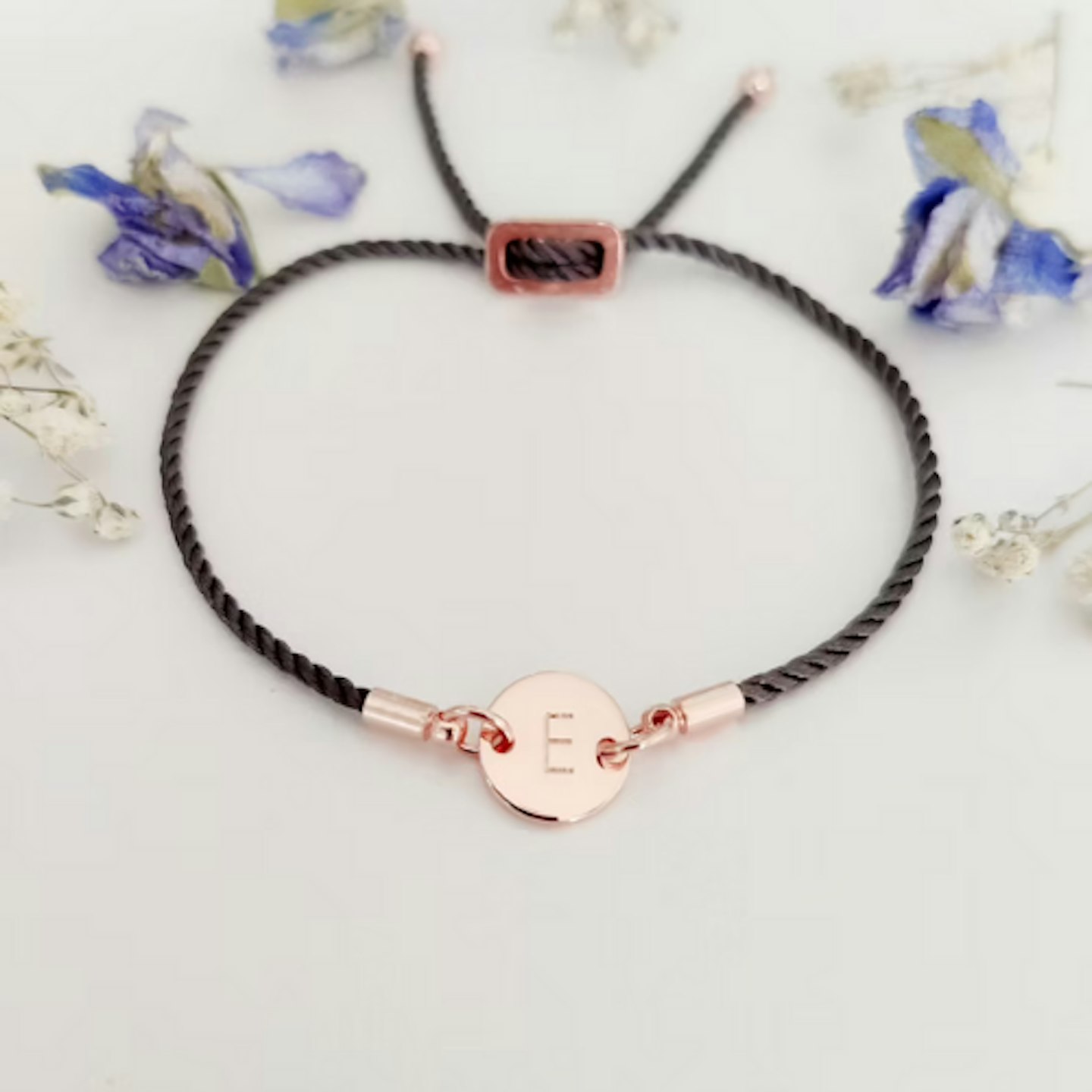 Etsy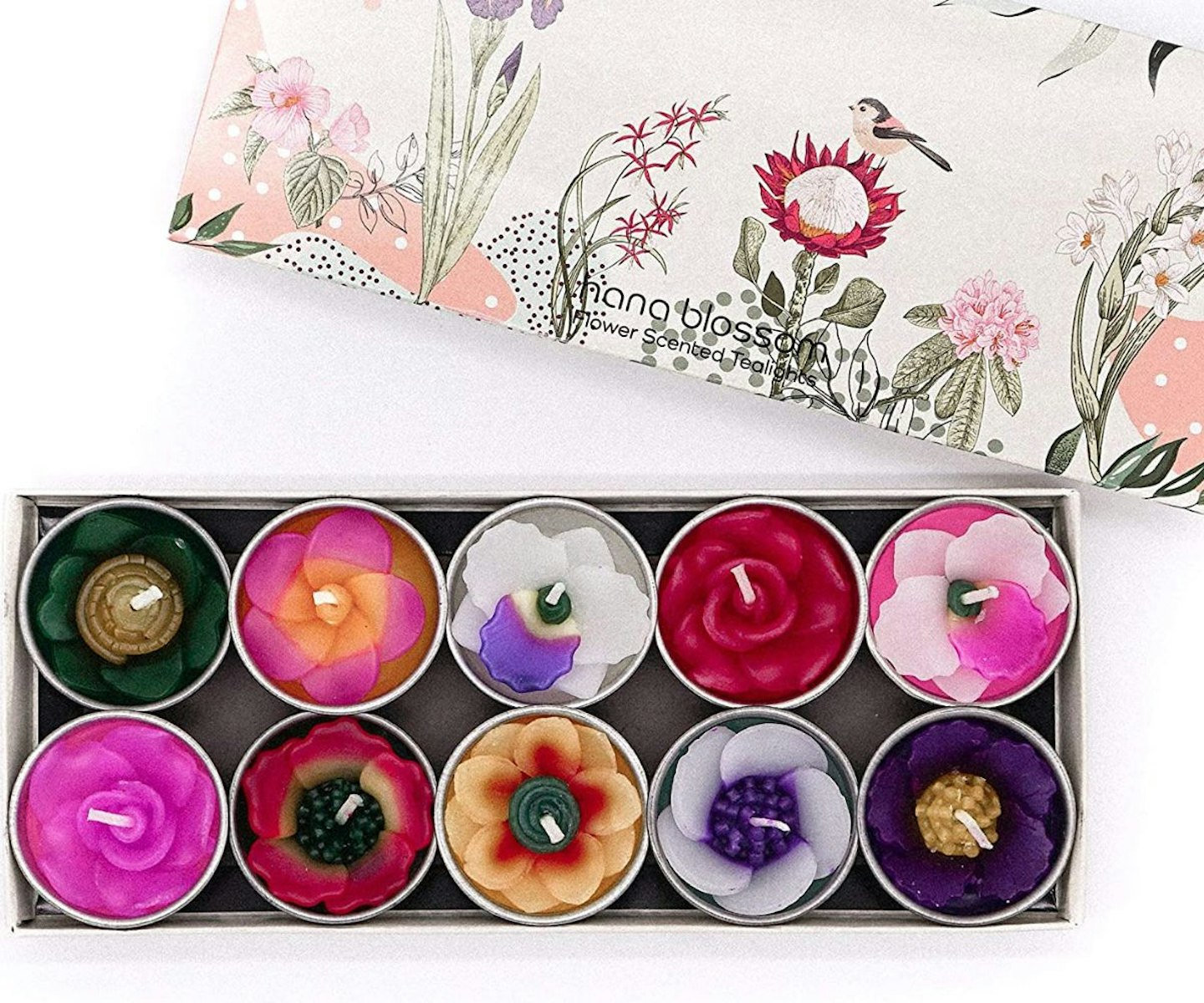 Amazon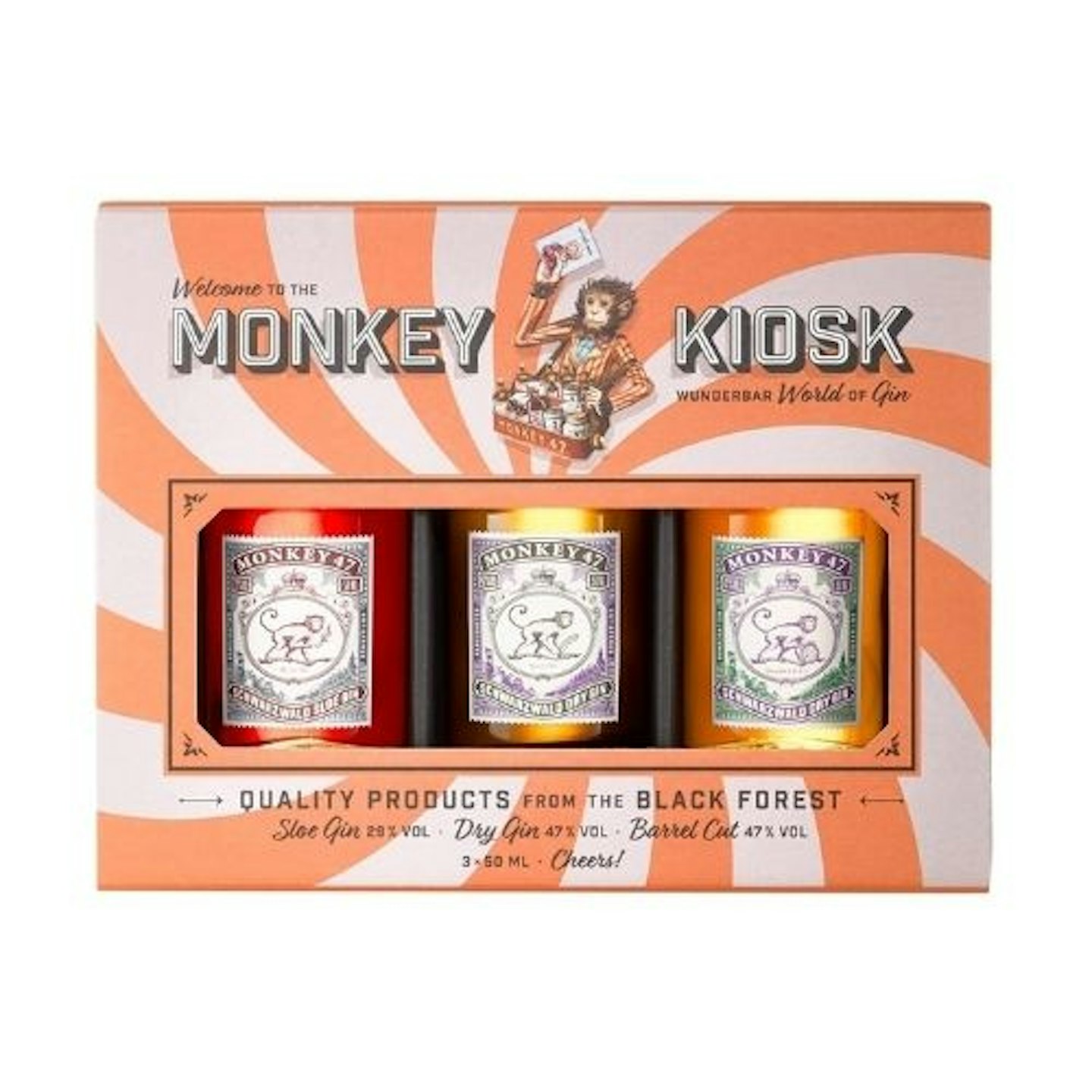 Amazon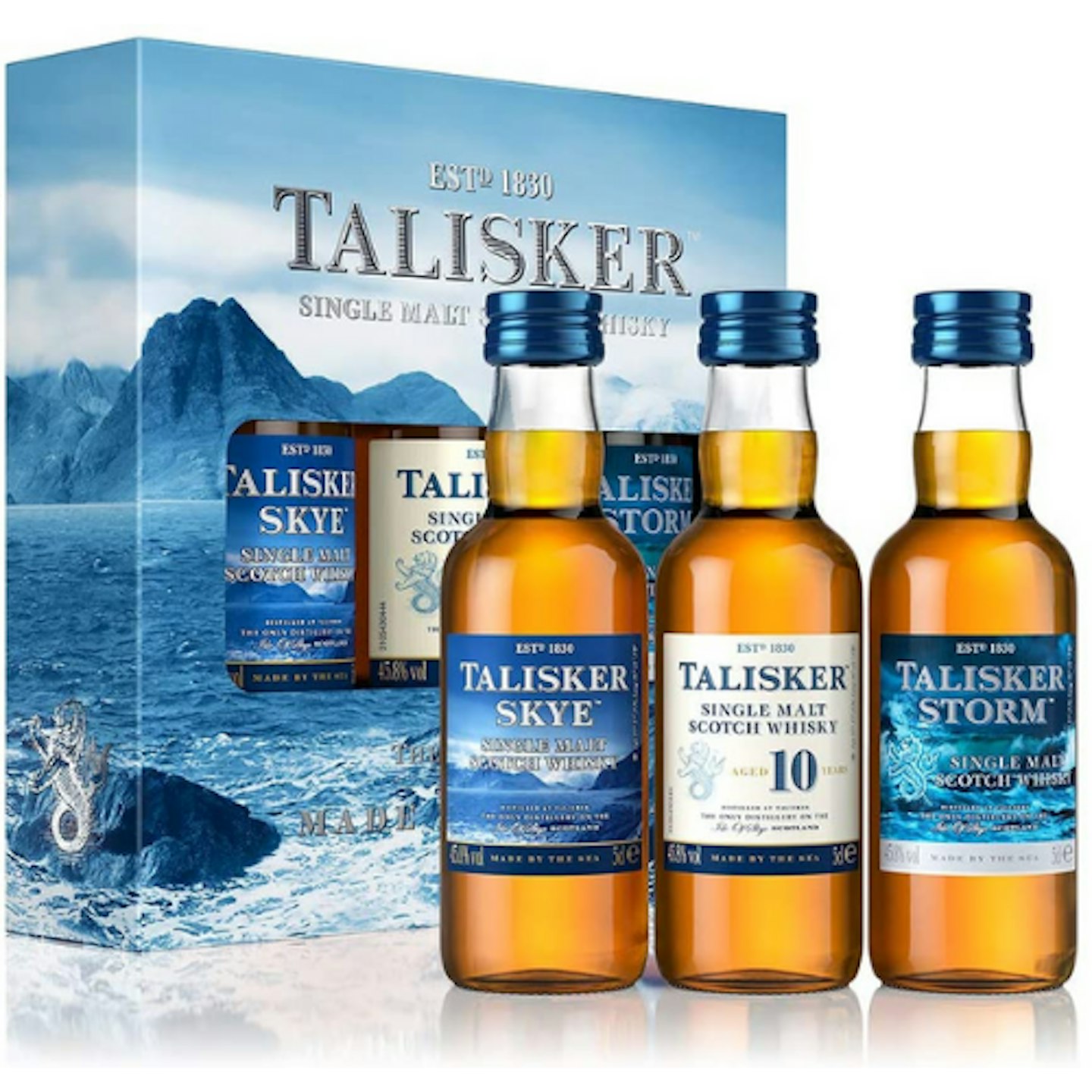 Amazon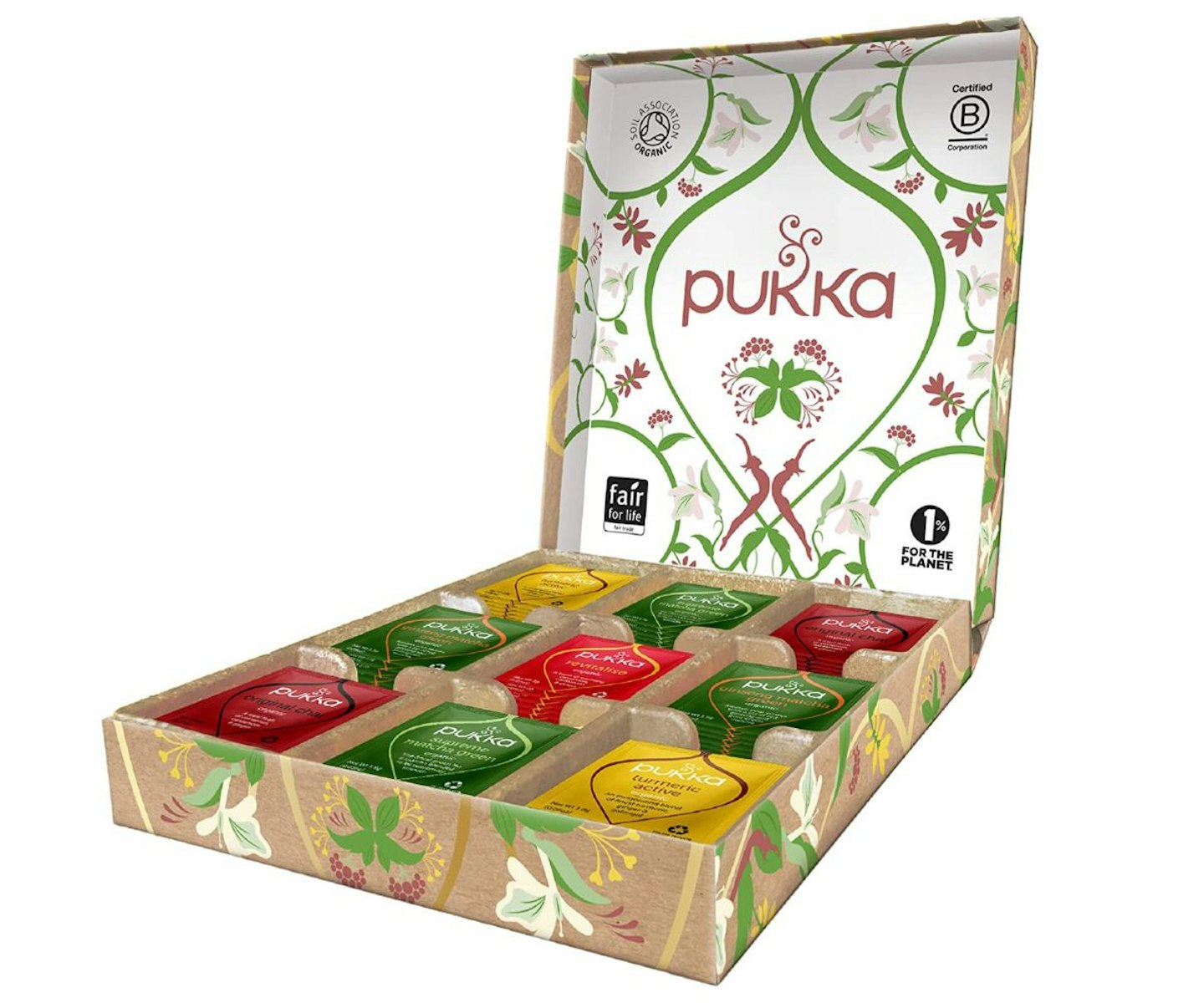 Amazon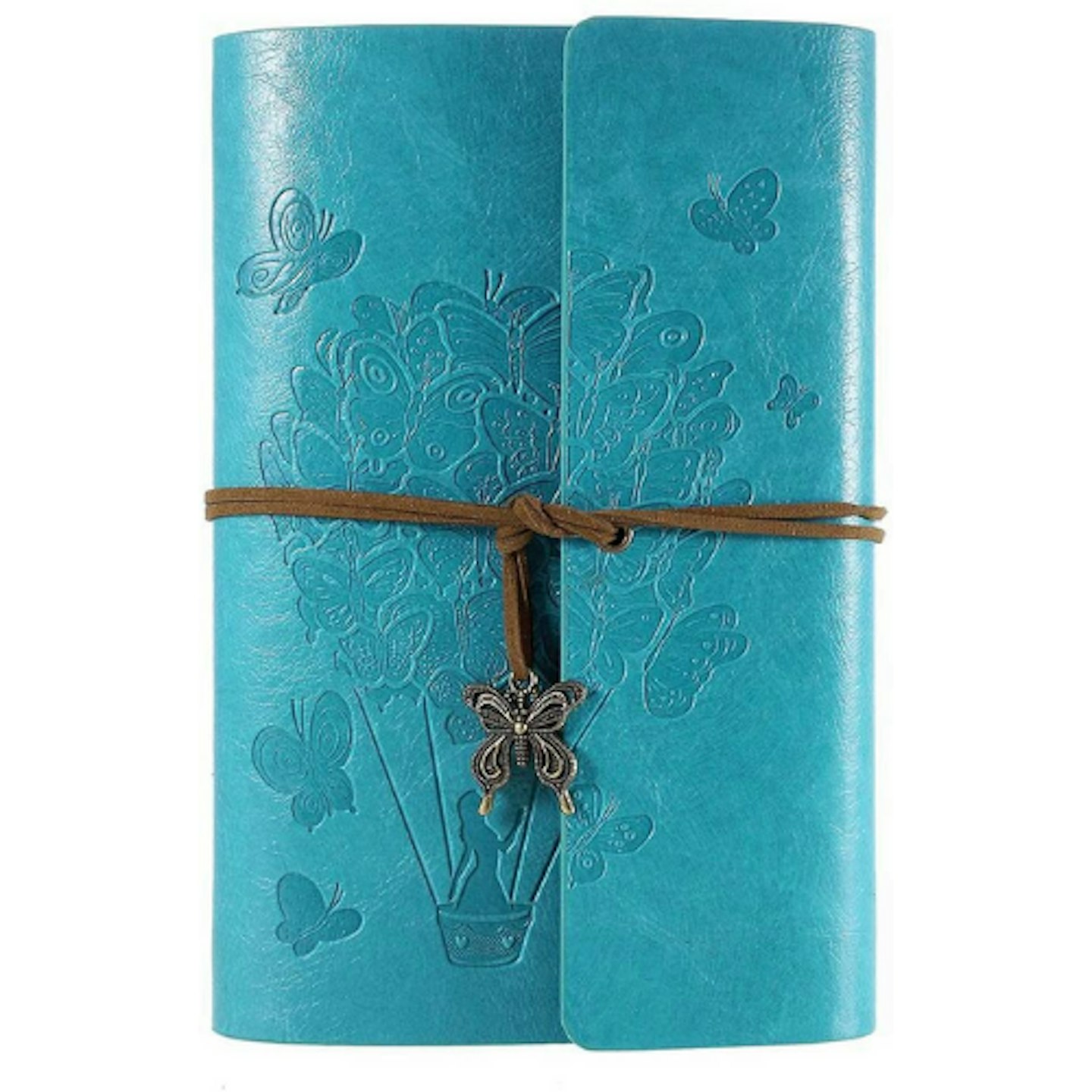 Amazon
Whatever you decide to do, we're sure that whoever you're sending it to will be delighted with their thoughtful gift.