There are many benefits to signing up for a Marks and Spencer Sparks card loyalty account. If you love M&S and you're a regular shopper there, it's definitely worth signing up.
Whether you're a fan of M&S food offers(how could you not adore Percy Pigs?), love the fashion or picking up a bargain in an M&S sale, or love a fresh bouquet of M&S flowers, here's how you can be a part of the Sparks loyalty scheme and make the most of your membership.
What is the M&S Sparks card?
After months of research, redesigning and feedback from its seven million Sparks members, the Sparks customer reward scheme for M&S has had a makeover. The old points system that most other supermarket loyalty schemes use has been replaced with a fully digital system, operated through the M&S app.
This scheme is designed to be a lot more personalised to shoppers, giving you the chance to receive little treats, thank you offers and more, plus, once a week, one lucky shopper in the UK will get their shopping for free in every store.
How does the Sparks scheme work?
M&S relaunched its Sparks card back in July 2020, and it's all about rewarding loyal M&S customers. Getting a Sparks account is free, and there are many ways you can redeem deals and offers online or in-store.
The more you shop at M&S, the more personalised offers you'll receive based on what you like to buy, making it ideal for regular Sparks customers.
So, whether you love to order your Christmas dinner essentials from M&S, a shoe-a-holic, or can't resist treating yourself to some gorgeous M&S grub like some tasty M&S Chinese food at the weekend, you'll get instant rewards you'll actually want to use!
M&S will also donate to your chosen charity every time you shop with them - with 35 charities to support, you're bound to find one close to your heart and make good things happen every time you shop. Since 2015, M&S has raised almost £7 million for the charities.
As well as this, shoppers are now offered even more. Every week M&S surprise some lucky customers by sending a wonderful gift, like having their shopping for free and getting it paid for at the checkout, to bagging free gifts. Some lucky Sparks members will also receive money to spend in-store.
How to join the reward scheme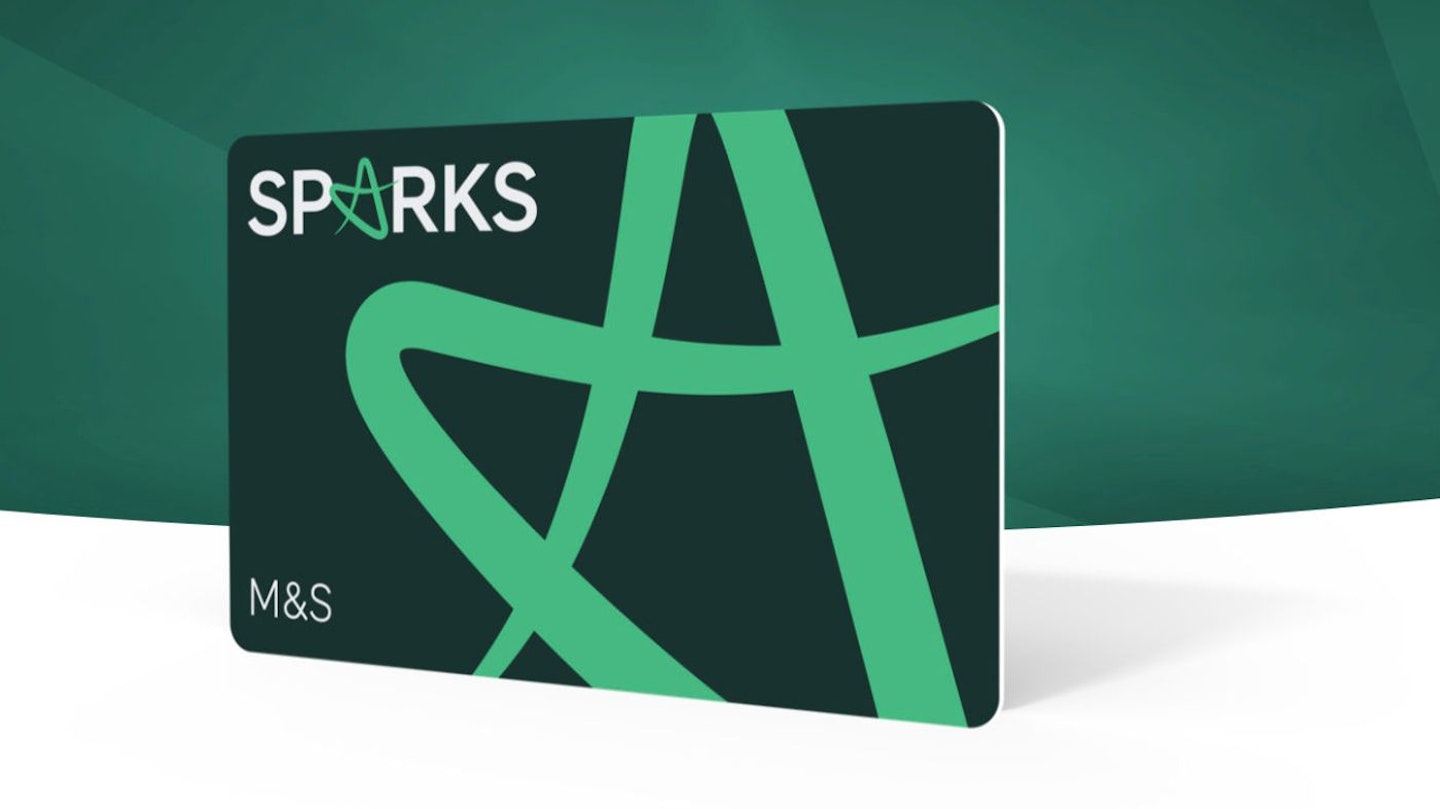 When you visit the Marks and Spencer Spark joining page, you will be presented with a screen that allows you to 'Sign in' for returning customers or 'register' for new customers.
You'll then need a Marks and Spencer online account to be able to sign up and log in. If you have any difficulty setting this up, a Customer Assistant can help you do this in-store.
The Sparks scheme is designed to be digital, and customers are encouraged to download the M&S app onto their phone to keep up with the latest deals and offers that can be added to their shopping basket, whether shopping online or in-store.
If you prefer to use a physical card they are available - just ask in-store.
How to download the Sparks app
It's available to download via Google Play if you have an Android device, or the Apple App Store if you have an iPhone.
If you've got a smartphone, using the M&S app is a really quick and easy way to activate your Sparks offers on-the-go.
For more information on the M&S Sparks loyalty card, visit theM&S website and FAQs page or call 0333 014 8423.
Shop easier than ever with M&S Pay Go
As well as having access to the latest deals and offers, you can also use the Mobile Pay Go option to quickly checkout without having to queue again!
Simply use your phone to scan the barcode of the products you're buying and pay from your phone using a card or Apple Pay. This will make shopping easier if you're in a rush and packing easier too as you won't need to repack at the checkout.
Marks & Spencer special offers
You can get different special offers that change from week to week in every store. We've handpicked some of the best savings you can find at M&S online:
Best M&S offers available now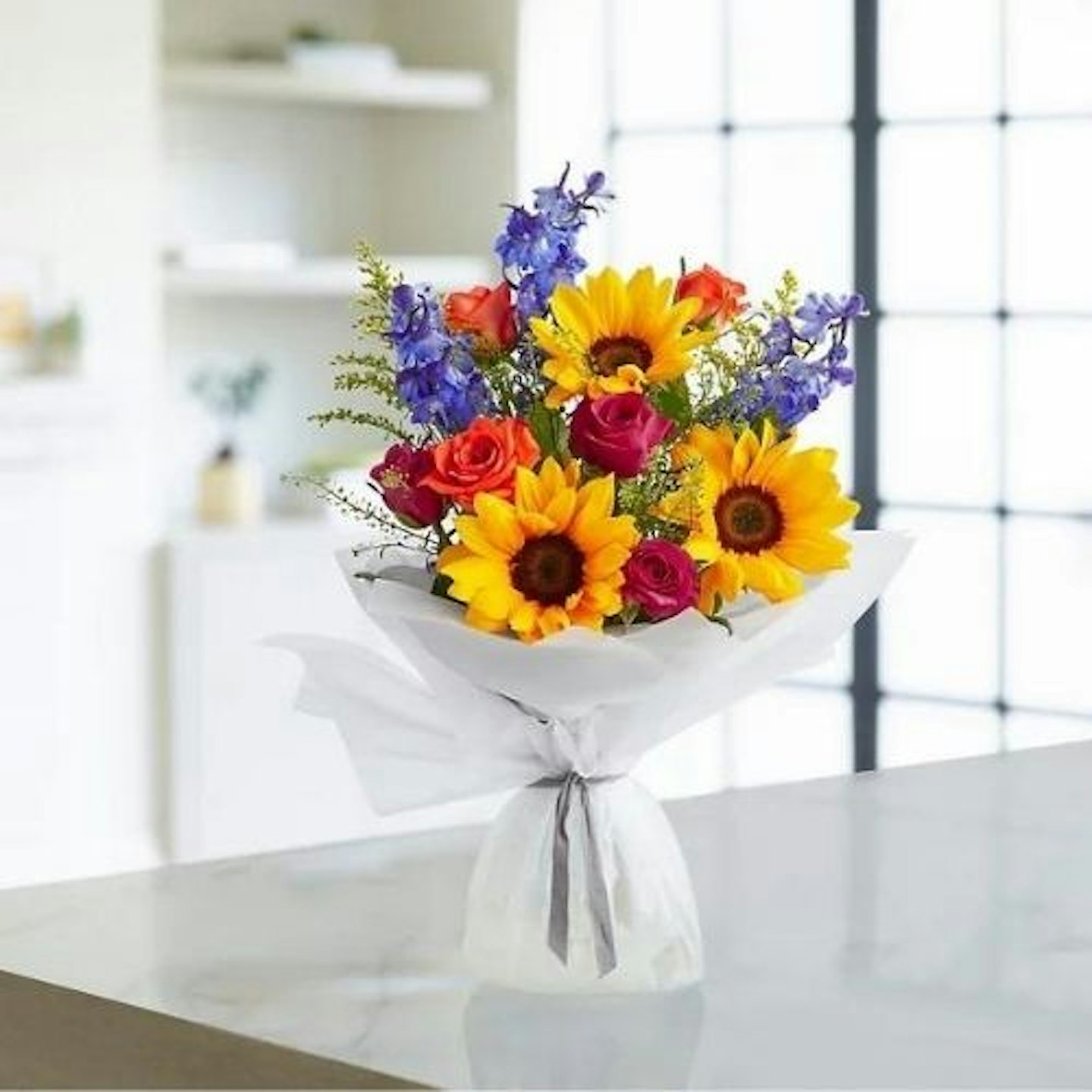 1 of 5
£5 off Selected Flowers
Save money on some beautiful seasonal bouquets, perfect as a gift for a loved one, or a treat to brighten up your own home. We love this beautiful Summer Sunshine Bouquet, perfect for adding a burst of vibrant colours to your home!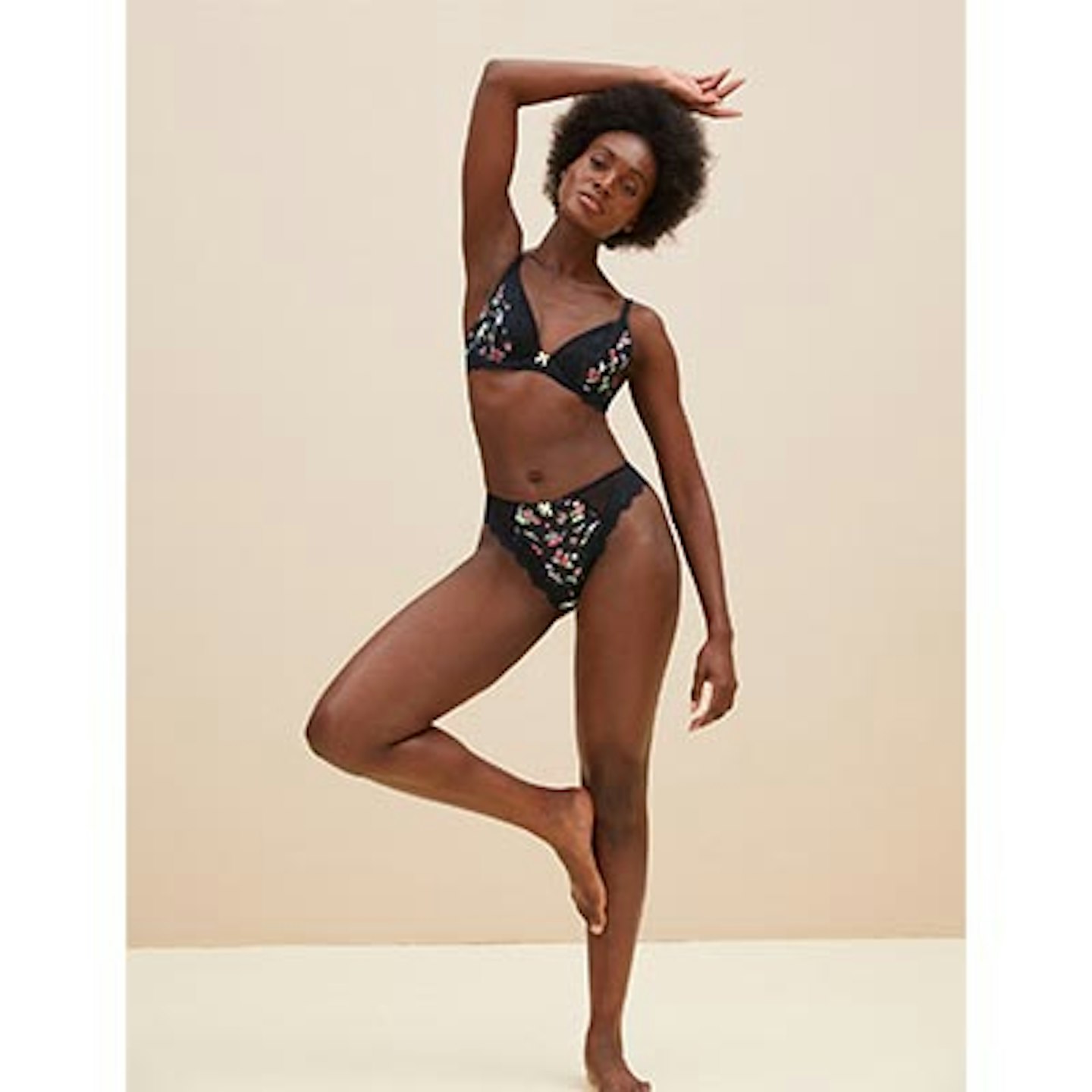 2 of 5
30% off selected lingerie
It's amazing how great a good set of underwear can make you feel. We like this satin floral set, perfect for summer.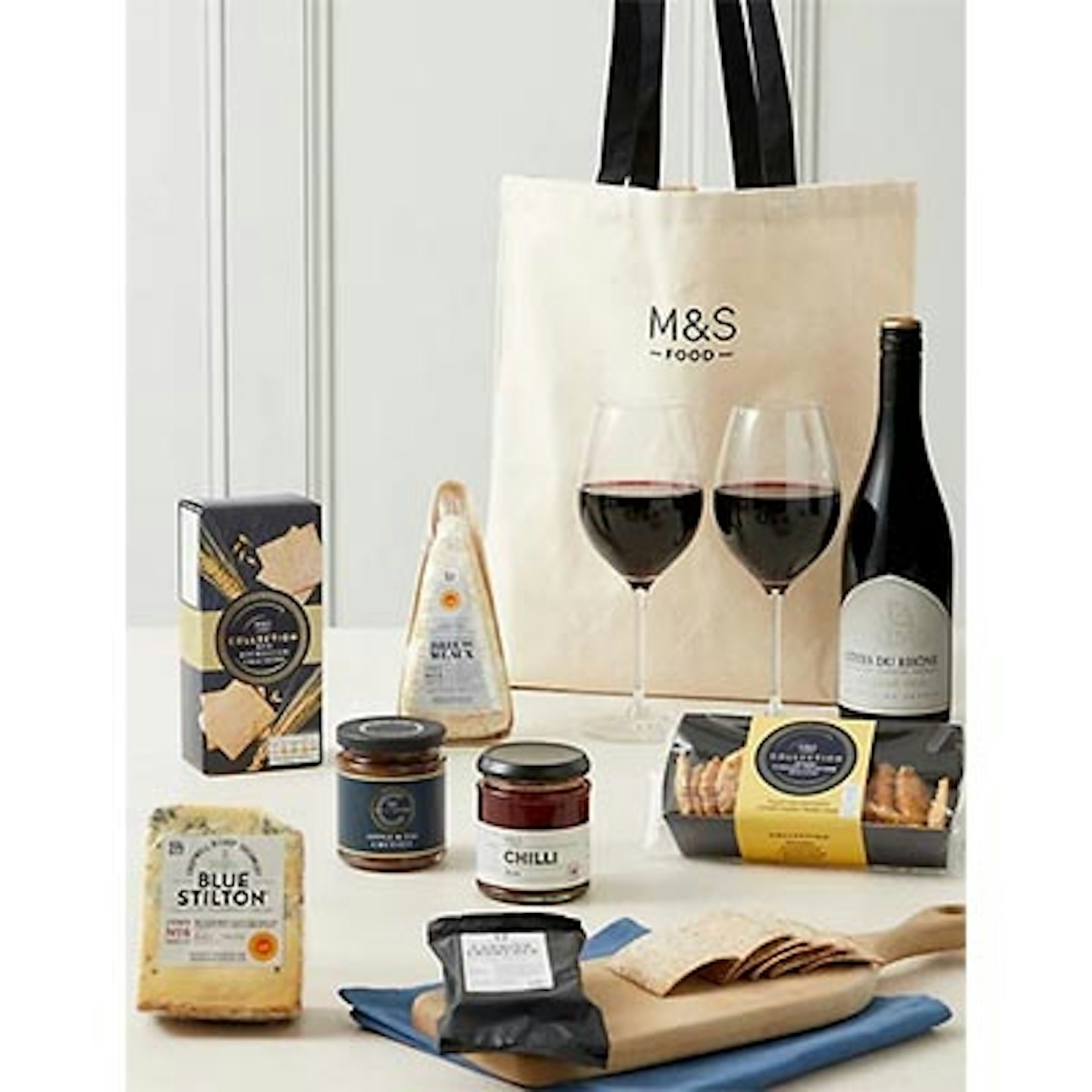 3 of 5
Up to 30% off selected hampers
From wine to cheese, pancakes and even sleeping essentials, there's an M&S hamper for every occasion. It's the perfect gift for a
special occasion or why not simply treat yourself?
4 of 5
3 for £18 on Selected Men's T-Shirts
Get three men's t-shirts for just £18! Something easy to throw on whenever you need a quick and stylish layer, this crew neck t-shirt has a plain, adaptable design, and hides a whole host of benefits.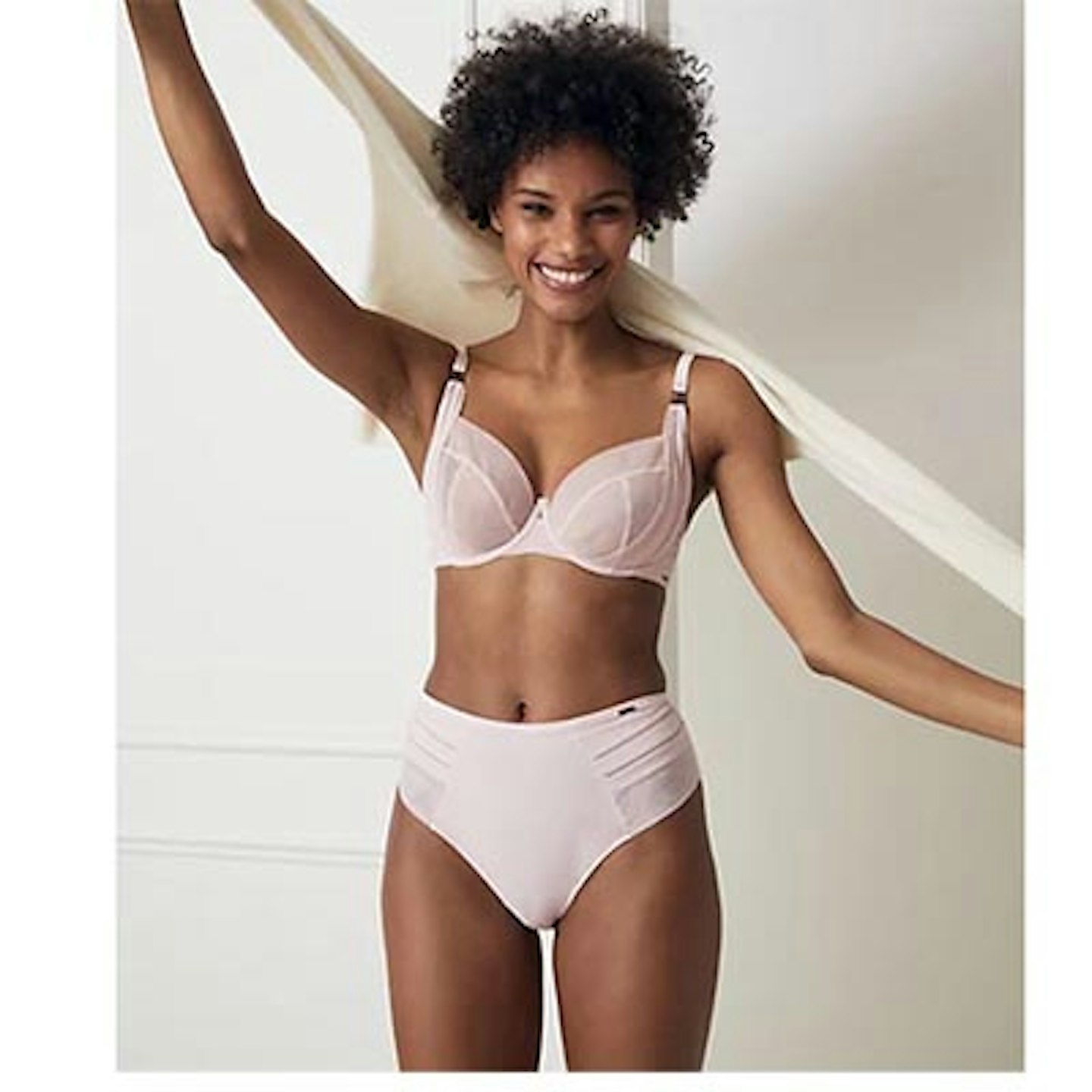 5 of 5
3 for 2 on selected hosiery
Stock up your knicker draw and get one pair free when you buy three. From lacey knickers to high waisted Brazilian briefs, you can fill up your lingerie drawer with all the basics.