A good night's sleep is guaranteed with the Simba Hybrid Pro Mattress. Getting some well-needed shuteye is essential for us. After all, any disturbance to our cycle can cause stress, and impact our mental health, overall mood, and (not to mention) our daily routine. Finding the best mattresses for our sleeping habits is essential – and the UK's first B Corp sleep brand, Simba is second to none. And - luckily for you, it's almost half-price this Cyber Week.
What is a Simba Hybrid Mattress? Well, Simba's tip-top mattress tech combines extreme comfort with tailored support. From the double layer of Simba Aerocoil® micro springs to the ReGen™ foam, Simba has thought about every detail and is going for gold. The eight-layer model features a surprisingly feather-soft topper to the mattress, which is breathable and anti-allergy, and a stability layer - so, there's no rolling off the bed.
In our quest to find the best mattress deals for your bedroom, we found Simba. It's safe to say, we're very impressed. Since April, Home, Garden & Wellness Product Writer, Piper Huxley, has been spending nights on a Simba Hybrid Pro® Mattress. A religious side sleeper and long-time allergy sufferer, Piper put this mighty mattress through its paces through very drowsy testing… Here are her thoughts.
If you missed the big day, but still looking for a mattress deal, we wholeheartedly recommend the Simba Hybrid Pro. It's a fantastic (and revolutionary) mattress, guaranteed to help even the fussiest of sleepers get some kip.
Simba Hybrid Pro Mattress Overview
Description
Sleep like a pro with this extremely comfortable and breathable mattress...
Pros
Medium firm for comfort and support
Washable, anti-allergenic sleep surface
Cooling materials for temperature regulation
100 per cent recyclable; partially made from surplus foam
Key features
Anti-allergenic
Aren't allergies just the worst? We've reached allergy season, and the pollen count is keeping me stocked up with medication and my trusty air purifier is finding lots of use. What really enticed me to pick Simba was the anti-allergy ethos. Not only are the soft, recycled covers anti-allergy, but the soft layer of UK-sourced wool enhances breathability and has temperature control capabilities.
Eco-ethos
Getting B Corp certification is no easy task, which proves how committed Simba is to helping us sleep – and keeping the planet happy. As they say aptly, there's no time to waste – literally. With the Hybrid Pro, you're treated to recycled fibres in the mattress covers and the Simba ReGen™ base layer is made from suitable, surplus foam. So, less for landfill and a bonus for your sleep…
Supportive
From temperature regulation to a layer that helps you stay put; all eight layers of the Simba Hybrid Pro Mattress have the goods to keep you dreaming. The Aerocoil™ layer comprises cooling, patented springs to provide extra cushioning needed for your hips and shoulders. Whereas, the No Roll-Off Supportcore™ layer has barrel springs to prevent any accidental journeys to the carpet.
Testing the Simba Hybrid Pro Mattress
I must admit – I am a deep sleeper and can sleep just about anywhere. But, I was feeling wheezy at night and unsupported on my previous mattress. So, I decided to research Simba. The Hybrid Pro seemed like the perfect fit, as I was looking for somewhat firm support and an anti-allergy solution to ensure I could breathe well when I'm in bed.
When I finally managed to unbox the mattress, I left it in my bed to rise to the occasion. Simba says that it's ready to sleep in as little as three to six hours after unboxing. However, it is recommended to leave it for 72 hours if you can. I was very eager to test and snuck on as soon as I could... Comfy doesn't come close. It was bliss.
Even though it was bare and still rising, I was sold on this mattress from the moment I laid down.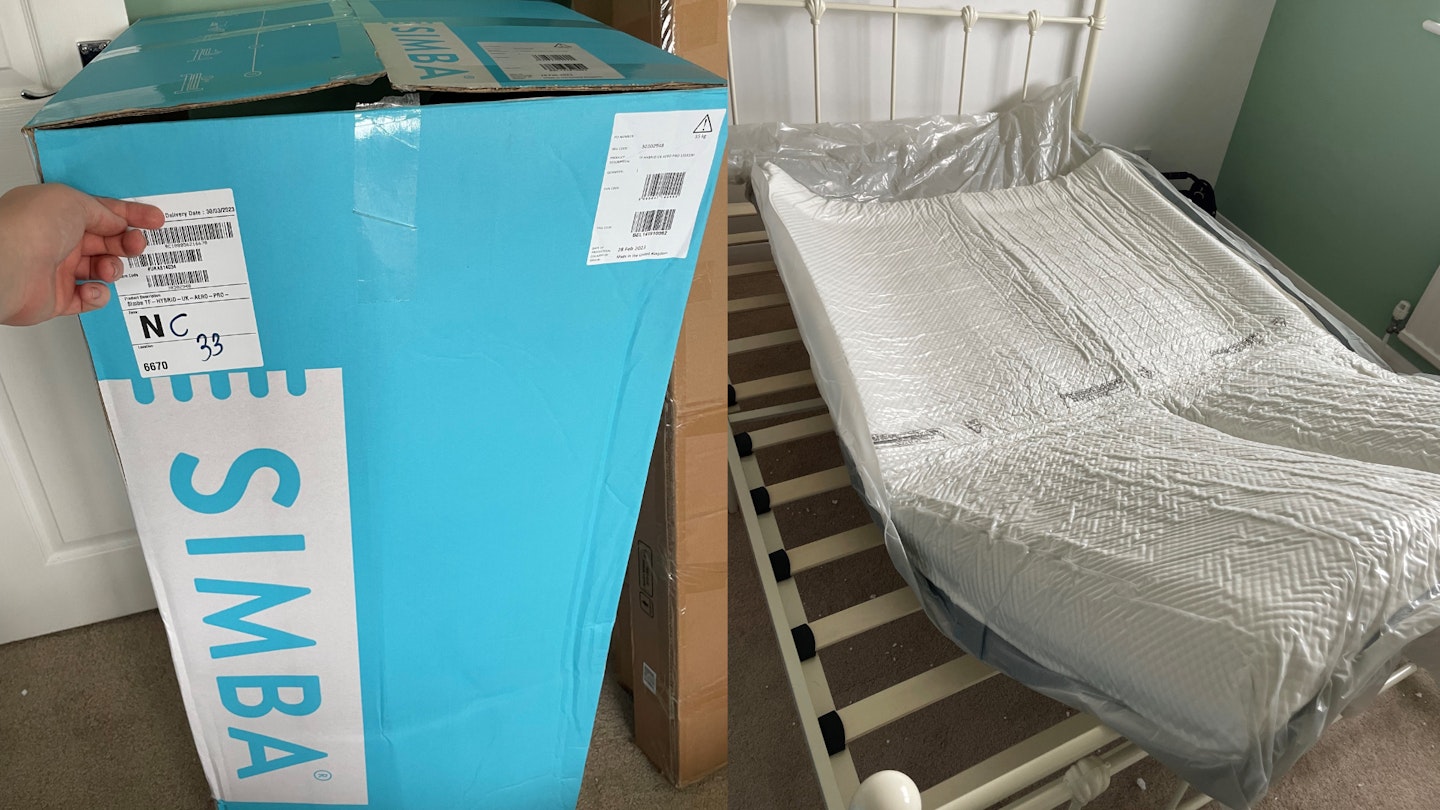 Since spending nights on the Simba Hybrid Pro, I've had months of dreamily comfy sleep. Most days, I actually don't want to leave my bed. I'm very prone to snoozing the alarm and whispering to myself: five more minutes… to my detriment, of course.
Throughout this time, I've rarely woken up in the night and found myself settling on a side of my body much more quickly than my last mattress. I don't particularly appreciate spending half an hour tossing and turning. I've even been spending a few nights under the covers whilst we're experiencing hot nights in the UK. This is startling since I hate being too warm and overheating, preferring the cold.
Build
Eight layers, you ask? Yes – we can't believe it either. And every single element plays its part effortlessly to help you sleep better, not to mention being very sustainable and anti-allergy. With help from Simba, we've broken down every layer in detail, with some additional thoughts…
Cover – is made from GRS-standard materials, says Simba. It's a soft, knitted sleep surface (which zips off when you need to clean your mattress) and keeps your mattress fresh, as well as cool. Smart, the inner cover protects the internal elements whilst the cover is in the washing machine.
Wool layer – as discussed earlier – is anti-allergy and made from UK-sourced natural wool. So, this soft layer helps with breathability, temperature regulation and comfort. It keeps you warm or cool, depending on the season.
Open Cell Graphite Infused Simbatex – is number three, expertly designed to tackle overheating, which is perfect for me. It has up to 30 times more airflow than memory foam, which is very impressive. Not only that, but this layer offers "comfort with superior elasticity," says Simba.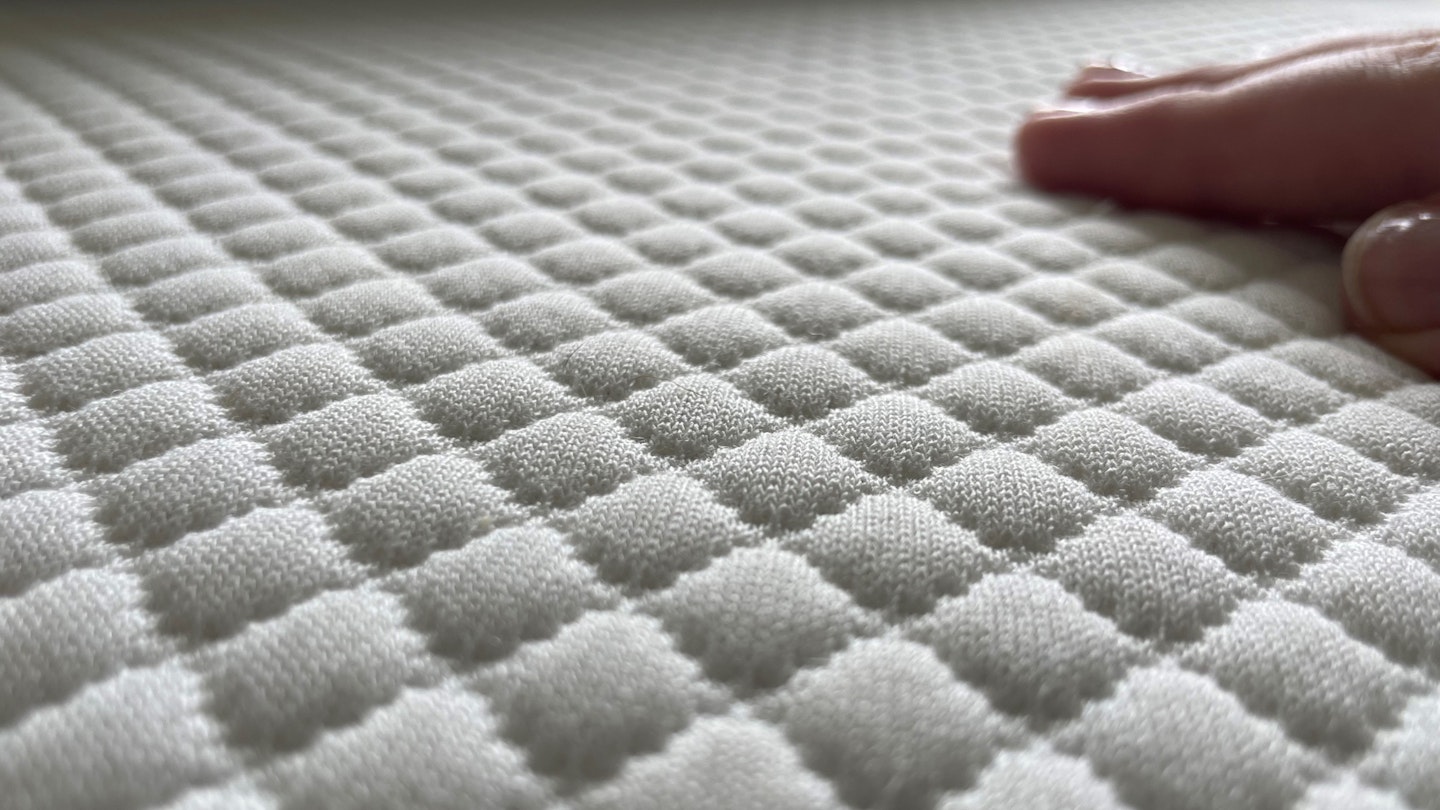 Aerocoil – titanium springs make up this layer of the Simba Hybrid Pro. These "cooling, patented springs," offer thirteen zones of tailored support, claims Simba. All of these cone-shaped springs contour to the body, providing extra cushioning to areas that may need a little extra help – like hips.
Certipur® stability – is a foam layer, that equips your body with support. Sat between the spring and Supportcore base, this layer is vital for comfort, as well as facilitating airflow.
No-Roll Supportcore™ – feels like the most innovative element of this mattress, surprising me when I researched Simba's technology. A durable Supportcore™ base has the edge, with up to 1000 deep springs, delivering support right up the edges with no roll-off. Plus, it aids even more breathability.
ReGen™ Base – lastly – has been constructed from recycled, surplus foam, which is a fabulous and innovative way to tackle waste. The ReGen™ provides an eco-friendly foundation, delivering the stability needed for a decent night's kip, not to mention support for your body. Win, win.
Performance
Now, it's nap time. Just kidding. Affordable mattresses may not boast half of Simba's innovative features and technology. And – honestly, I didn't know what to expect from this high-tech sleep aid. My previous mattress had been broken for a few months and I was desperate to not feel any more springs in my back. It no longer felt supportive of my neck, also, which I sometimes have trouble with.
There are a few differences between the Simba Hybrid and Hybrid Pro. Unlike the Pro, the regular Hybrid mattress has only six layers of Simba's patented (and dreamy) technology, guaranteed to give you the best sleep ever. Specifically, it's missing the Aerocoil® and Wool layer, which provide that extra bump of support, breathability and temperature regulation that I rather like.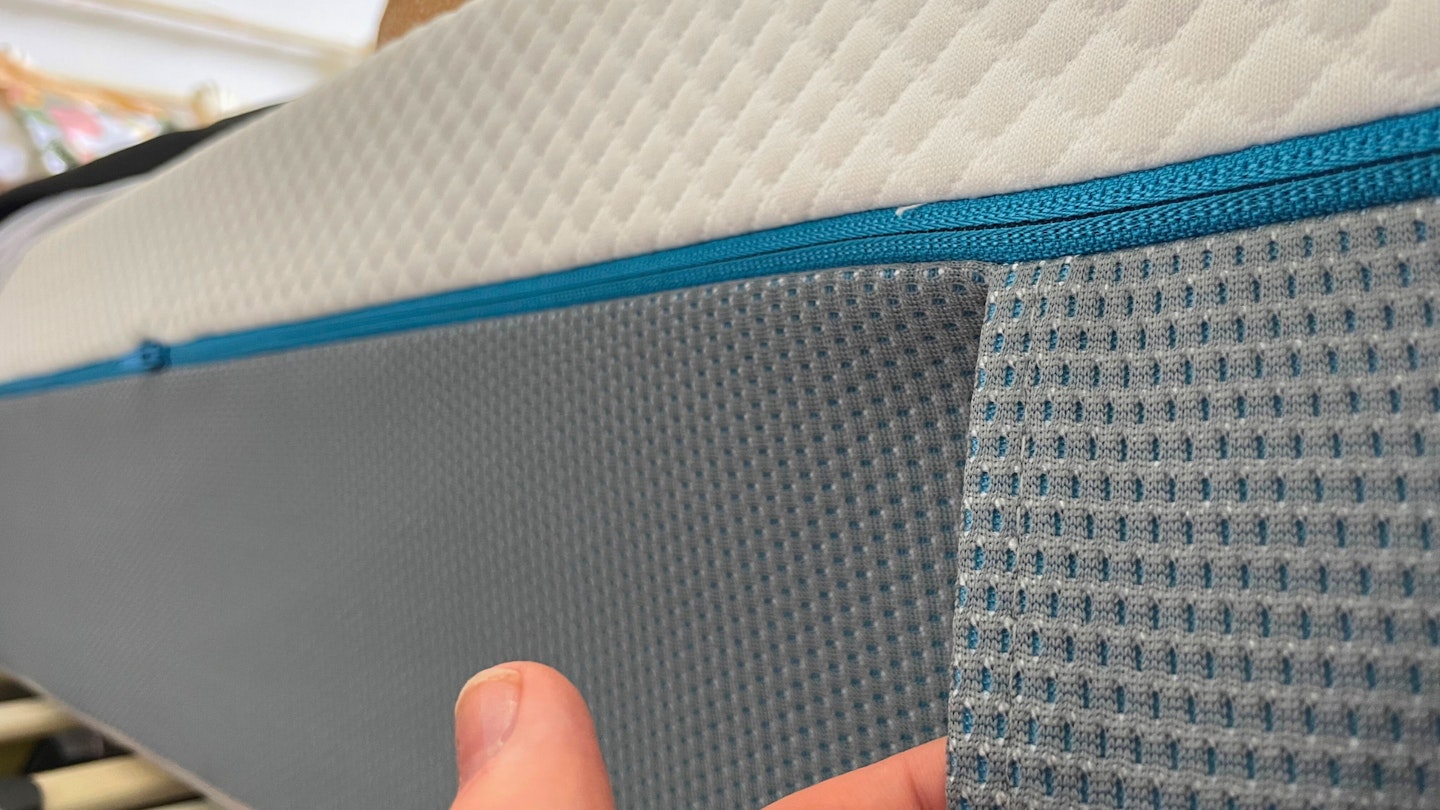 When it comes to comfort, the Simba Hybrid Pro Mattress is faultless. With just the right degree of firmness, the Simbatex technology seems to cater to my body, supportive. I don't sink into the mattress or feel like I'm going to roll off any second. It's a really good fit, in terms of how I prefer to sleep – which is usually on my side. Having said that, I have been known to starfish occasionally, taking up every inch of a double bed.
Unfortunately, I suffer from bad night sweats and dread summer for that very reason. However, I'm pleased to say that this has lessened, and I've been kept cool, despite the ongoing warm weather we're having this summer. In fact, the mattress is cool to the touch, which is fresh and inviting.
Usability
When it came to ensuring the mattress was protected, I decided to buy an anti-allergy topper from Aldi, paranoid that I was going to damage the mattress. I'm not sure I really needed to, since the top cover can be removed by a zip and is machine washable. But, to be on the safe side, I still sleep with the topper. Actually, both the topper and my deeper bottom sheets seem to slip on with ease.
However, I do have a small criticism. As this mattress is unbelievingly well-made, it is quite heavy. It has some handles, but, nevertheless, it was still tricky to manoeuvre the mattress into the right position. It's a little deeper than my last mattress, also – so may require slightly larger sheets. Having said that, these are all very minor issues. Just make sure you have some help moving it around.
Final Verdict: Simba Hybrid Pro Mattress
I love the Simba Hybrid Pro. Though it's a little pricier compared to its competitors – for example, the iGel mattress range comes with superior temperature regulation and cutting-edge moisture wicking, the Advance sits around £1,300. Whereas, the Silentnight Studio Memory model is a cheaper option, if you're looking for a softer feel with great sink-in memory foam technology, at £450, respectively.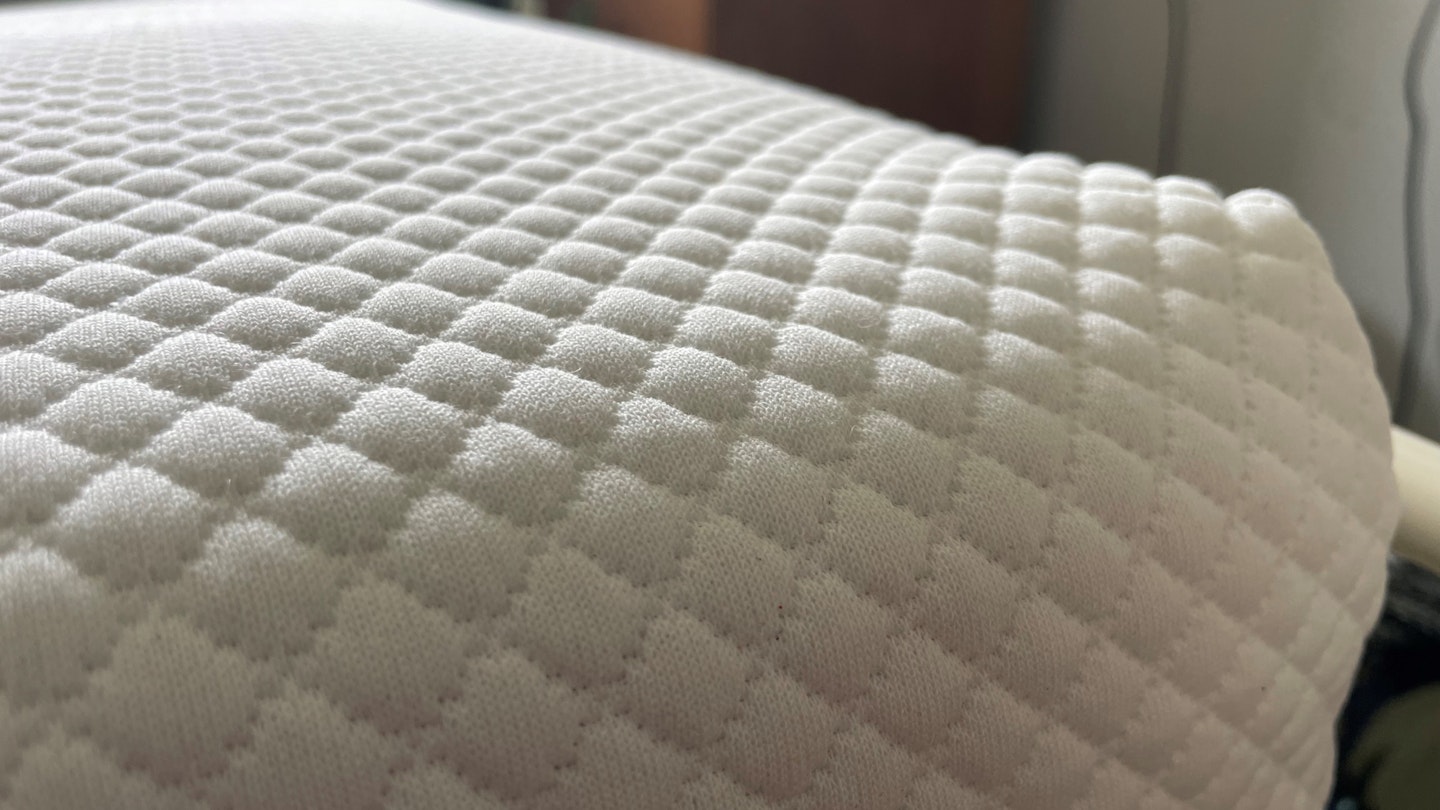 Despite being a pricier mattress option, it's hard to ignore the positives. Not only is it decked out with the latest mattress technology, but Simba also seems dedicated to funding its own research and finding new ways to ensure comfort, with the planet in mind. All the while, with each night, I am more and more impressed. It's impacted my time away from the mattress, too, as I'm waking up refreshed to start my day. For sleep and beyond, Simba is revolutionary.
Simba Hybrid Pro Mattress FAQs
How firm is the Simba Hybrid Pro Mattress?
Simba's Hybrid Pro Mattress comes as a medium-firm sleep aid. After all, independent studies have suggested that medium-firm mattresses, for the most part, can promote sleep quality and comfort.
Is the Simba Hybrid Mattress any good?
Without a doubt, the Hybrid range is fantastic, curated for bettering our well-being and the planet.
Alternatives to the Simba Hybrid Pro Mattress
Alternative Simba option
Description
The original Simba Hybrid Mattress is a five-layered hybrid offering gravity-defying comfort and
Pros
Free, carbon-neutral delivery
Risk-free 1-year trial
Supports a variety of sleep types
From a B Corp-certified company
Cons
Price could be beyond some budgets
Hybrid can be too firm for some
Budget-friendly alternative
Description
Cocoon yourself in complete comfort with the Silentnight Studio Memory Mattress. It's made from
Pros
Cosy memory foam layer cocoons you
Great all-round medium-firm support
The comfort layer gives you soothing pressure relief
A budget-friendly and affordable option
Cons
Not made from recycled materials
No handles to assist with moving/turning
Best for temperature regulation
Description
For those who experience aches and pains, iGel claims their mattresses are the best for pressure
Pros
Superior temperature regulation
iGel 10-year guarantee
Enhanced and press-relieving comfort
FreshNow advanced moisture wicking
Piper Huxley is a Homes, Garden and Wellness Product Writer for Yours, an all-rounder who will write on anything from décor to wellness. When not scouring the net for the best home bargains, Piper is listening to a musical soundtrack and tending to her houseplants.