When it comes to bedding, the best silk pillowcase can make all the difference. Why? Because silk, unlike other materials, ensures your precious night creams are absorbed by your skin and not lost on your pillow. Beyond the sheer luxury of resting your head on a silky surface after a tiring day, this fabric paired with your best pillow has a range of health and beauty benefits for your hair and skin.
Silk is more than just a luxurious and soft fabric - it is made of natural fibres that are gentle and naturally cooling on the skin. Unlike its counterparts, like polyester, silk preserves your skin's natural moisture. This makes it a dream for those with sensitive skin. And for those of us tired of waking up with that dreaded bedhead, silk ensures no more hair tugging or static.
Best silk pillowcases UK at a glance:
• Best value: Marks and Spencer's Pure Silk Pillowcase – view on Marks & Spencer's
• Best silk pillowcase for hydration:  ESPA Silk Pillowcase – view on ESPA Skincare
• Best for luxury: The White Company Audley Pure Silk Oxford Pillowcase – view on The White Company
But let's talk sleep. Sleep is our natural reset - and a quality night's sleep should not be understated. Wellness really starts in the bedroom, as we spend around one-third of our day in our bedding. Therefore having quality, breathable bed sheets, pillowcases and duvets are important. The type of pillow you choose plays a starring role. For those hot summer nights, the best cooling pillows are a godsend. Or, if you are looking for the best orthopaedic pillows tailored to you, there are certainly options to choose from. Optimising your bedroom is an easy way to improve your health.
So if you are looking for the best silk pillows, we have done the homework for you. In our guide, we'll delve deep into the world of silk pillows. From understanding the importance of 100 per cent mulberry silk to the significance of the momme level, we've got you covered. So, prepare to transform your sleep experience and wake up refreshed and rejuvenated with hydrated hair and skin.
Best silk pillowcase UK
Best value pure silk pillowcase
Description
You can always count on M&S for timeless elegance. Crafted from 100 per cent silk and priced at an
Pros
Made from 100 per cent silk
Affordable price
Available in a variety of colours.
Cons
Requires a delicate 40°C wash
Tumble drying is not advised
Best silk pillowcase for hydration
Description
There is nothing quite like the luxurious embrace of an ESPA silk pillowcase. Coming in a striking
Pros
Glossy surface
Beautiful colours
22 momme silk
Cons
Needs to be washed on a delicate cycle
Best silk pillowcase for luxury
Description
Experience hotel-like luxury every night with The White Company's Audley Pure Silk Oxford
Pros
Made from 100 per cent Mulberry silk
Availability in multiple sizes for varied pillow shapes.
The elegant border design adds a touch of luxury reminiscent of hotel stays.
Cons
It is only available in white
Best silk pillowcase set
Description
The Slip silk pillowcase is crafted from 100 per cent Mulberry silk. Presented in a stunning box,
Pros
Made from premium 100 per cent Mulberry silk.
Scientifically proven to reduce friction.
Beautiful packaging makes it an ideal gift option.
Cons
Lighter colour options might show makeup or tan stains.
Features a specific 'Slip' logo, which might not be liked by everyone
Best silk pillowcase for colours selection
Description
John Lewis's Ultimate Collection silk pillowcase is made from the finest Mulberry silk. This
Pros
Made from Mulberry silk, ensuring a luxurious feel.
Effective in reducing hair friction and preventing tangles and breakage.
Improves sleep quality
Cons
Some reviewers said that was that it didn't last very long. We would recommend reading the washing instructions to ensure longevity
Best silk pillowcase for 30-night guarantee
Description
LilySilk's Mulberry silk pillowcase offers excellent value for money. Available in a range of
Pros
Offers great value for money.
Available in various colours.
Comes with a 30-night guarantee.
Cons
Available in only one size.
Best silk pillowcase for skin
Description
Your nighttime routine has never looked so good with the Silk Works London Mulberry silk
Pros
Exceptionally non-absorbent, ensuring skincare products remain on the skin.
Noted to enhance skin's smoothness and reduce wrinkles.
Premium quality
Cons
Might require more delicate care due to its fine quality.
Best silk pillowcase alternative
Description
The Beauty Bay Satin Pillowcase is soft, cruelty-free, and vegan satin. It's durable, and even
Pros
Made from soft, vegan, and cruelty-free satin.
Likely to outlast silk counterparts, especially with frequent washing.
Offers a smooth texture for a comfortable sleep.
Cons
Lacks the full beauty benefits associated with 100 per cent silk
Best organic silk pillowcase
Description
Made from organic mulberry silk, this pillowcase is a dream to sleep on. Whether you're a fan of
Pros
Made from 100% organic mulberry silk,
Hypoallergenic and moisture-wicking, ideal for those with sensitive skin or allergies.
Durable and available in a variety of appealing colours.
Cons
Only available in a standard size, which may not fit all pillow types.
Best budget satin pillowcase
Description
If you are looking for an affordable choice, satin is the next best thing to silk. The envelope
Pros
Premium quality satin
Reduces hair breakage and friction, promoting healthier hair.
A budget alternative to pure silk
14 colours
Cons
Not made from natural silk, which means it might lack some of the natural benefits of silk.
What to consider when buying a silk pillowcase
Understanding momme: Think of momme as the thread count for silk. For that luxurious feel, aim for a count between 19, which is soft and more affordable or opt for a 25 momme if you are aiming for true luxury. When it comes to top-tier silk - mulberry silk is your best bet with its long, uniform fibres.
Washing: Before you toss your pillowcase in with the weekly wash, pause and check the care label. While some can brave the delicate cycle, others may need a hand wash. Tumble drying isn't advised. If wrinkles bother you, a gentle steam will do the trick.
Satin vs silk: Silk is a natural protein fibre renowned for its smooth, soft texture and natural temperature-regulating properties. Satin, on the other hand, is a weave, not a natural fibre, and can be made from a variety of materials, offering a glossy surface with a smooth feel - it is also much cheaper than silk.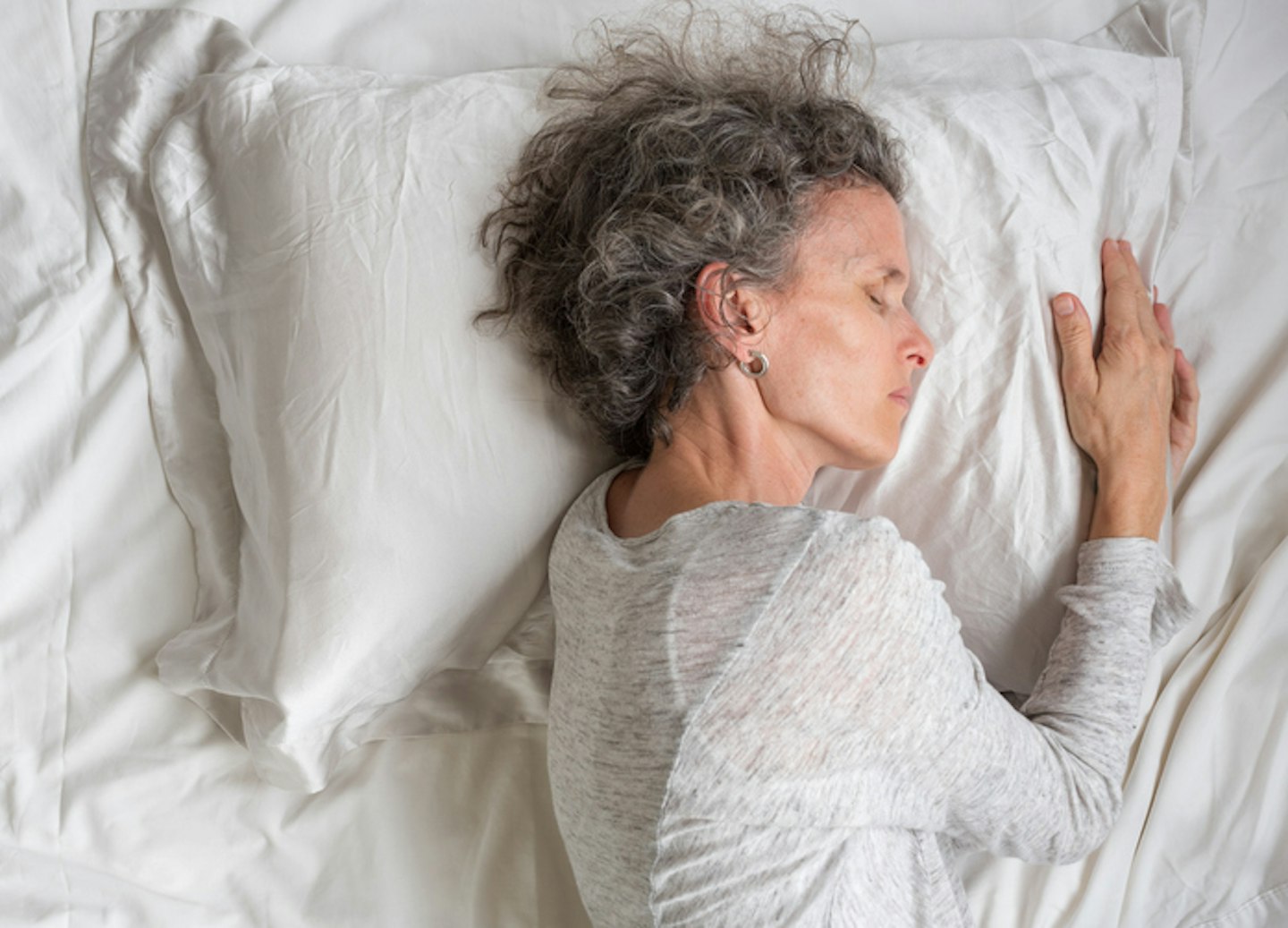 FAQs
Are silk pillowcases hypoallergenic?
Yes, high-quality silk pillowcases are naturally hypoallergenic. This means they resist dust mites, fungus, and mould, making them suitable for individuals with allergies or sensitive skin.
How does mulberry silk differ from other types of silk?
Mulberry silk is a special type of silk made by silkworms that are fed exclusively on leaves from the mulberry tree. It's considered the highest quality of silk due to its long, consistent fibres, resulting in a smoother and more durable fabric. However, it is not vegan.
How do silk pillowcases benefit skin and hair health?
The smooth texture of silk reduces the tugging effect on hair and skin, leading to fewer split ends and reduced potential for wrinkles too. Also, silk doesn't strip the skin of its natural oils, maintaining its hydration.
Ellen Kinsey is a senior health and wellness product writer for Yours, specialising in natural health and beauty. She lives and breathes all things food, travel and wellness.