Keeping your dog entertained and happy is no easy task. Dogs are like humans, they have likes and dislikes and can even become bored if they aren't stimulated. This can lead to negative behaviours such as chewing, barking, digging and more. Bred to spend their days working, many of our pampered pooches don't have a full-time job any more, which can lead to excess energy in their bodies and brains.
As well as ensuring they get plenty of exercise, attention and TLC, keeping your pet's toy and treat cupboard varied is a great way to awaken the spark in them. An easy and affordable way to do this is via a dog subscription box, which delivers hand-picked goodies and accessories for your pooch every month. What's more, you can even have their food and medicine delivered to make your life easier, and theirs more fulfilling.
Related: The best dog walking bags
Here's a round-up of some of the best dog subscription boxes on offer.
The best dog subscription boxes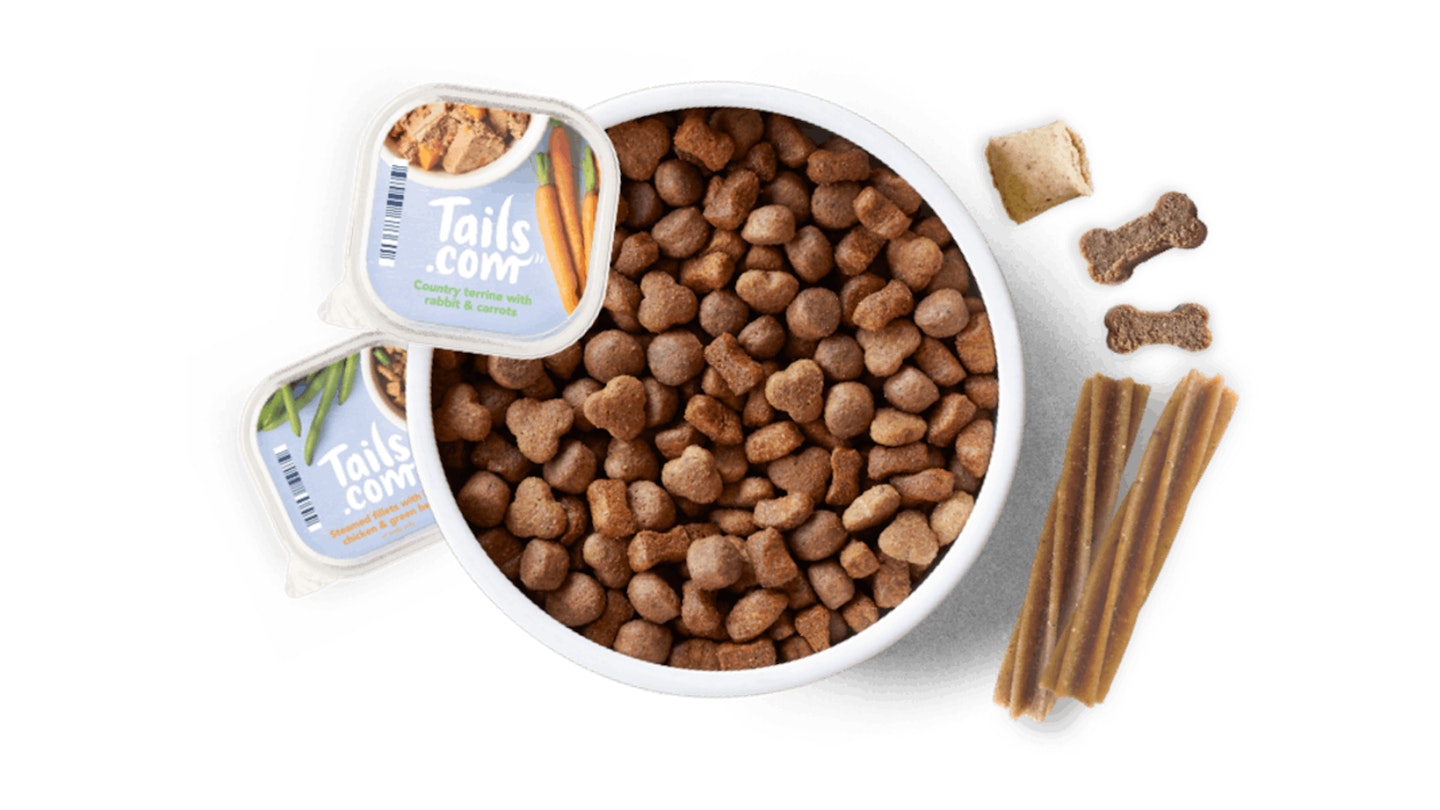 1 of 16
CREDIT: Tails
Tails.com
Best for overall dog health
Every pet owner wants their pet to have great food and getting food delivered to your door makes life A LOT easier. Tails.com creates a dedicated feeding plan for your dog and delivers everything you need to keep them well-fed. The food is delicious (as decided by our very own in-house Alaskan Malamute), full of only good stuff and with no nasties. The special scoop (included) and small trays means you'll never overfeed them and you can rest assured that your dog is getting the very best. If you're a new customer, you can get 75 per cent off tailored dry food, wet food and treats by using the code 75OFFFIRSTBOX or by clicking the link.
Want to read our in-depth review? Check out how we got on with the tails.com subscription box here.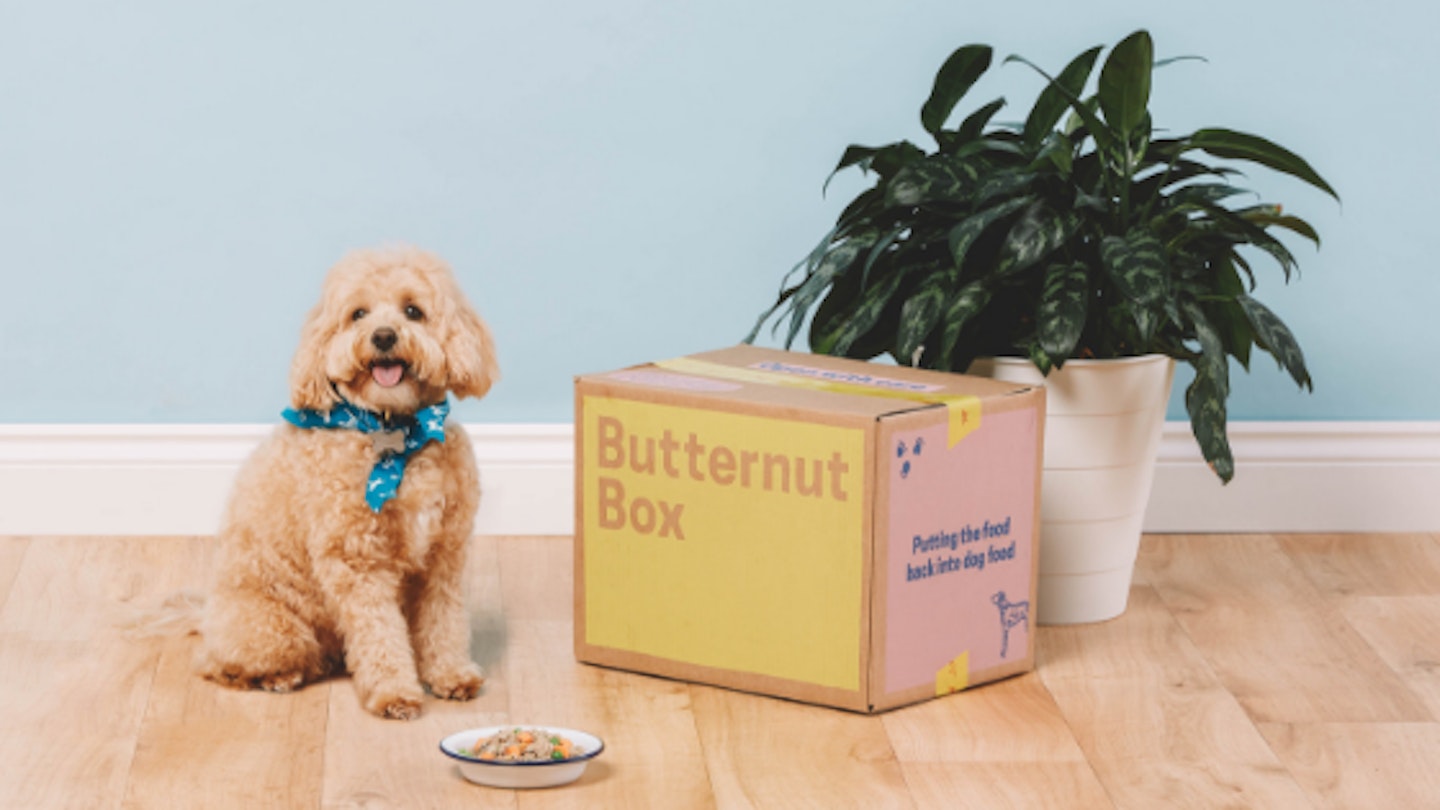 2 of 16
CREDIT: Butternut Box
Butternut Box
Best for all-natural dog food
At the Butternut Box team's core, they believe that dogs should be eating better food. 60 per cent meat, 40 per cent vegetables. Simple as. That's why their focus is on human-grade food that contains no nasties and is vet approved. The pre-portioned daily meals can be squeezed straight from the pouch, or heated up depending on your pet's preference. Tailor-made to your dog's specifications, you can skip or stop your subscription at any time.
Want to read our in-depth review? Check out how we got on with the Butternut box here.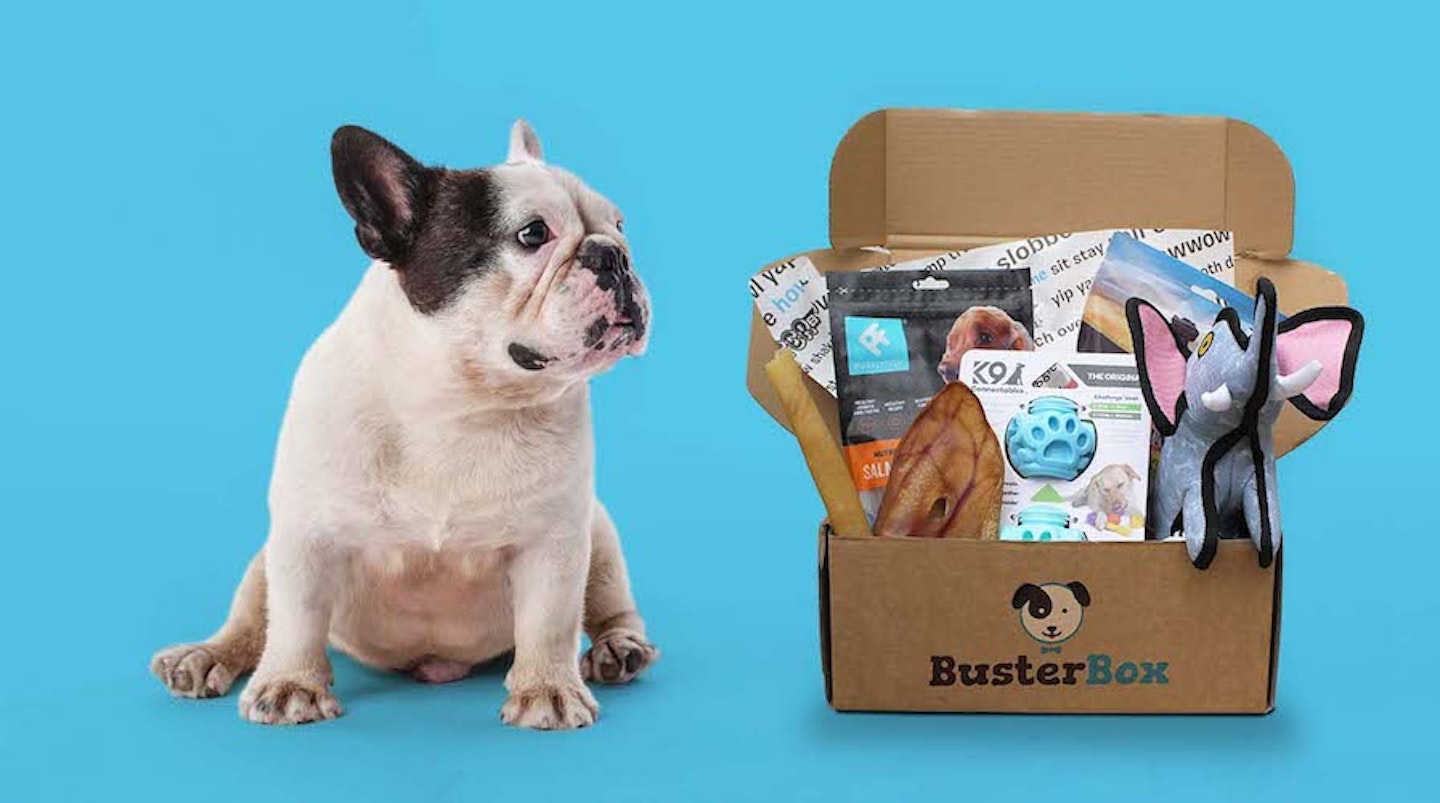 3 of 16
CREDIT: BusterBox
BusterBox
Best for variety
Built from a love of wanting to entertain the founders' own dogs, BusterBox is the brainchild of Gary, Liam and Paul from Ireland. In these monthly boxes, you'll find high-quality toys, healthy organic treats sourced from the UK and Ireland, plus some cool accessories. Each box is valued at more than £25 and they have special summer, Halloween and Christmas boxes to make the year even more exciting.
Your subscription not only makes your dog happy but dogs across Ireland and the UK, as BusterBox supports awesome dog charities when you buy from them.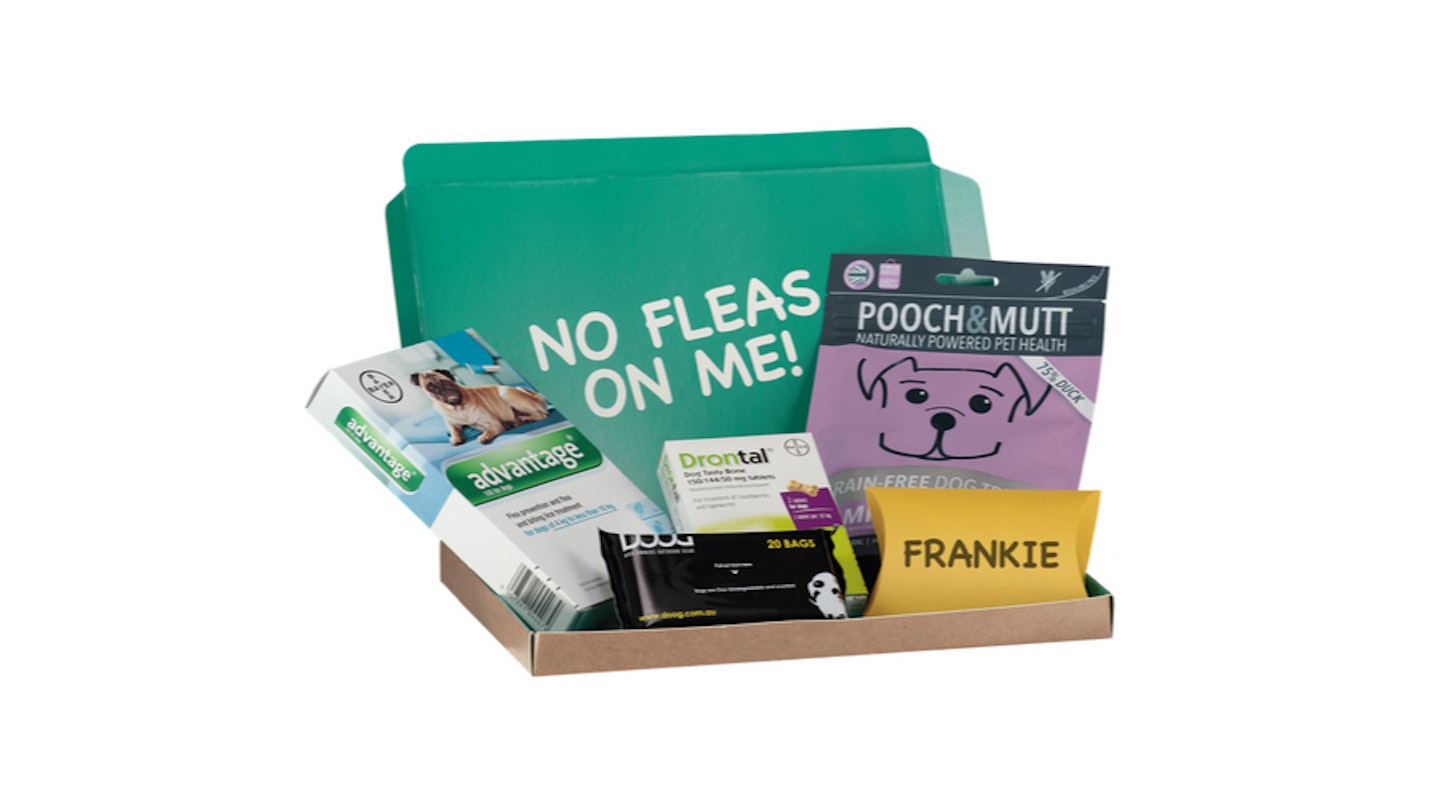 4 of 16
CREDIT: Protect my pet
Protect My Pet
Best for pet protection
We lead busy lives and as much as we love our pets, sometimes things, like parasite control, slip through the net. With Protect My Pet, you no longer have to think about it because they make keeping your pet safe easy and convenient. Simply enter your pet's details and their fully qualified veterinary team will send the correct dose of market-leading flea, tick and worming treatments through your letterbox, exactly when they're due.
For those of you lucky enough to have more than one pooch, Protect My Pet offers excellent multi-pet discounts to make protecting your home, pets and family more affordable. Add some delicious healthy treats and biodegradable poo bags to your monthly box to show your pet just how special they are. It couldn't be simpler!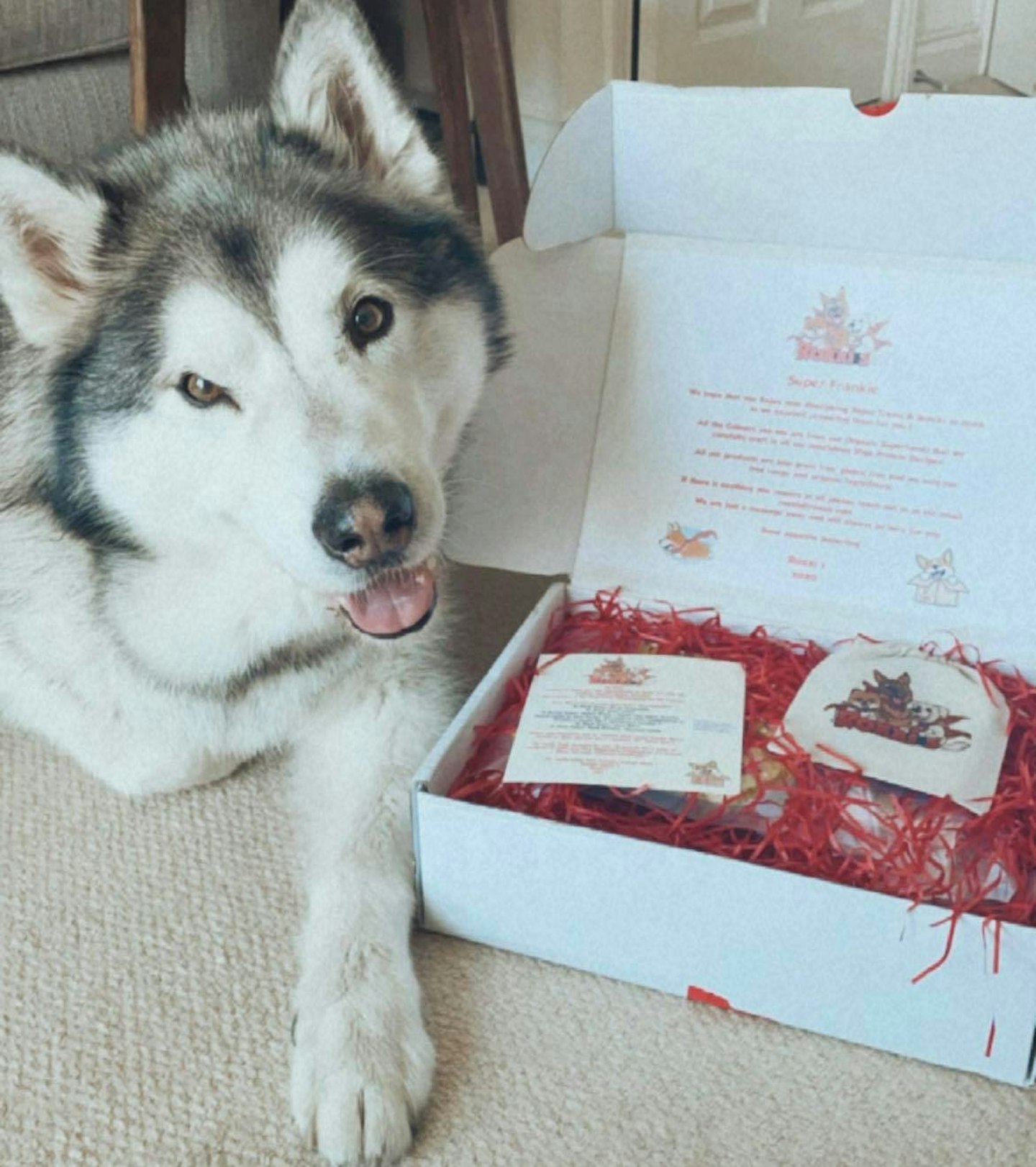 5 of 16
CREDIT: Roxxis
Roxxi's Super Box
Best for treats
Roxxi's is a Defra-licensed 'superfood' company that specialises in healthy treats and snacks for dogs of all ages. With a truly customer-focused service, your dog can enjoy unique superfood recipes which are made from free-range, organic and grain-free ingredients. You can select from the Silver, Gold or Diamond Super Boxes, which contain a selection of delectable treats, meaty pastes and natural chews.
If you're looking for a treat-based box, this is perfect. A unique feature of this subscription box is that members can choose their pack of treats each month via email, or be surprised. For the price, the packs of treats are really generous, and our tester dog, Frankie, loved every single morsel - especially the famous meat paste.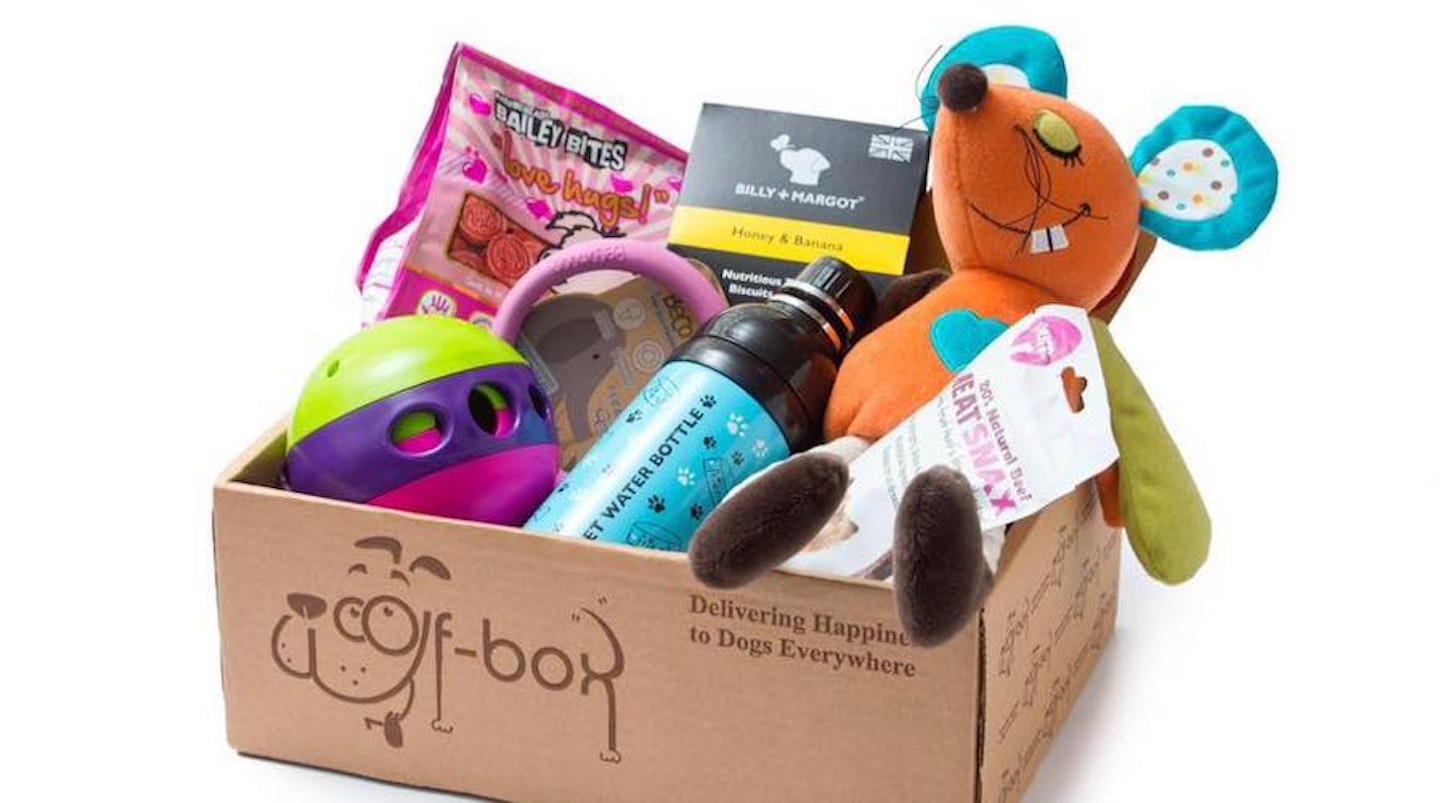 6 of 16
CREDIT: Woof-Box
Woof-Box
Best for customisation
Woof-Box states that it's the only monthly subscription box that handpicks and customises its boxes to suit your pet's individual needs. There are plenty of options to choose from, depending on what you're looking for. Select from a puppy box, subscription box, treat bag or a one-off gift box.
You can even customise your box as per what your dog loves, or opt for a surprise box each month. Everything is tested by their in-house pooch, Fooney.
7 of 16
CREDIT: Vivadogs
Vivadogs
Best for unique toys and treats
If it's unique and interesting pet gifts you're looking for, look no further than Vivadogs. The subscription boxes from these guys are sure to put a smile on your face. From beach-themed to Mexican-themed, each month brings something new (and hilarious). At least 10 per cent of their profits go to dog shelters, meaning that you'll be helping other dogs while making yours happy.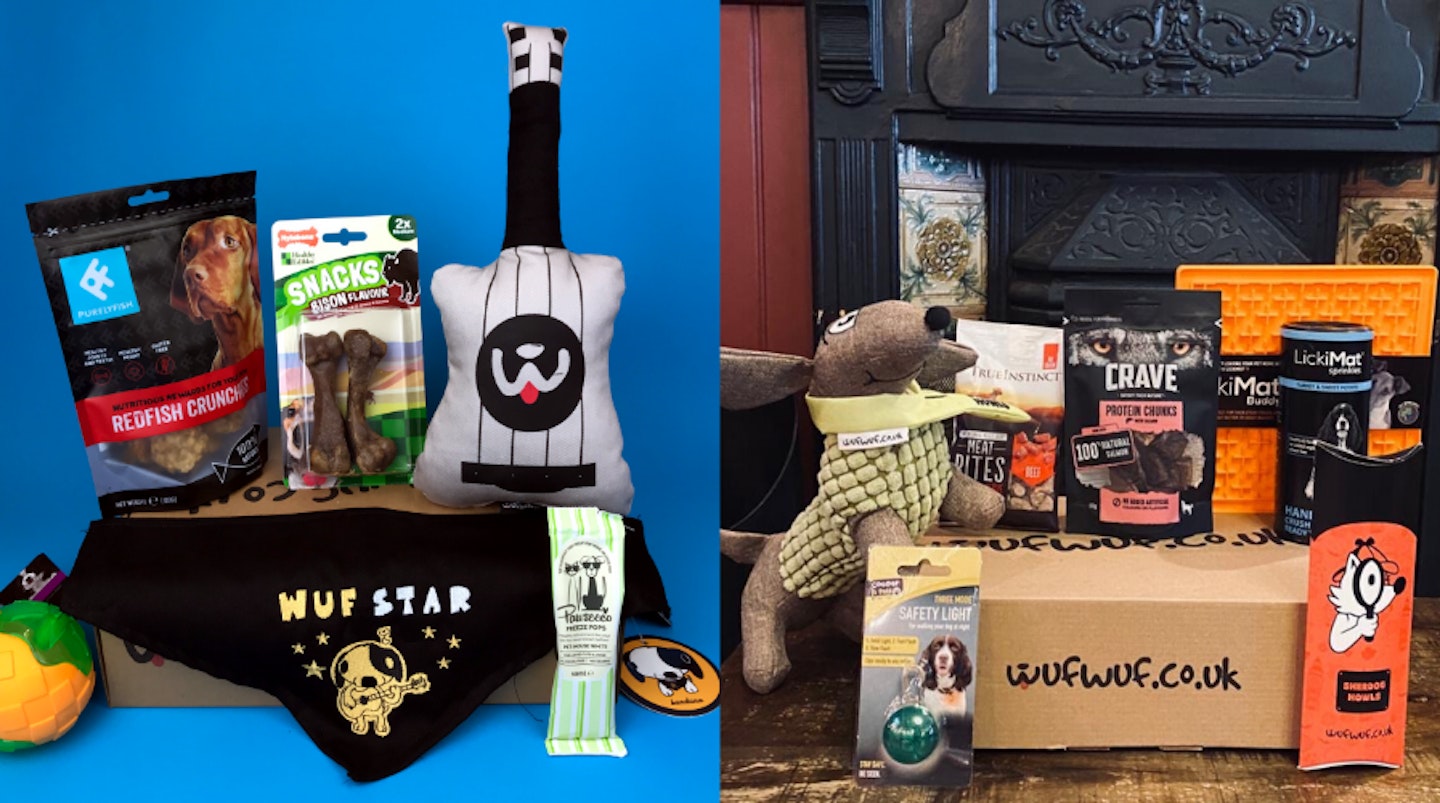 8 of 16
CREDIT: WufWuf
WufWuf Box
Best themed boxes
For a mixed box at a great price, WufWuf has got you covered. Simply select the size of your dog, its preferences, any allergies and enter its name, and you'll receive five or more items valued at over £40, including treats, toys and surprises. Shipping is free and you can cancel anytime.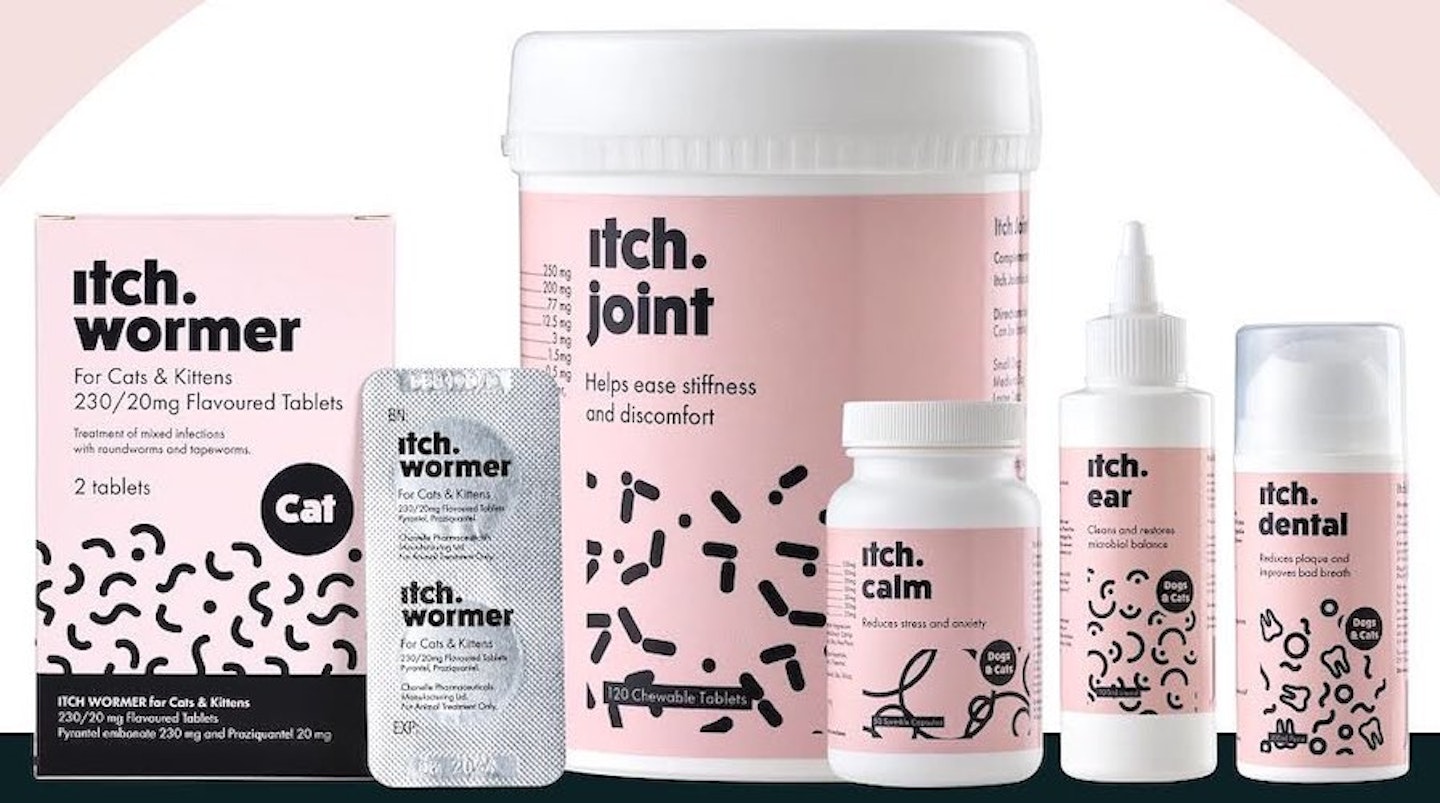 9 of 16
CREDIT: ITCH
ITCH Pet
Best for tick and flea protection
Ever forgotten to give your pet their regular worm and tick medication? You're not alone! Keeping your pet protected from fleas, ticks and worms couldn't be easier with an ITCH Pet subscription. Created by a team of experts who've been in the pet care industry for 10 years, ITCH products are developed alongside vets, scientists and chemists. All you need to do is fill in your pet's details and they'll let you know which box suits you. You can then add on other products, such as dental and joints treatments or a calming remedy.
Each month, your box serves as a reminder to protect your pet, so you'll never forget again. You can cancel your subscription at any time, and ITCH also offers a free trial month to get you started.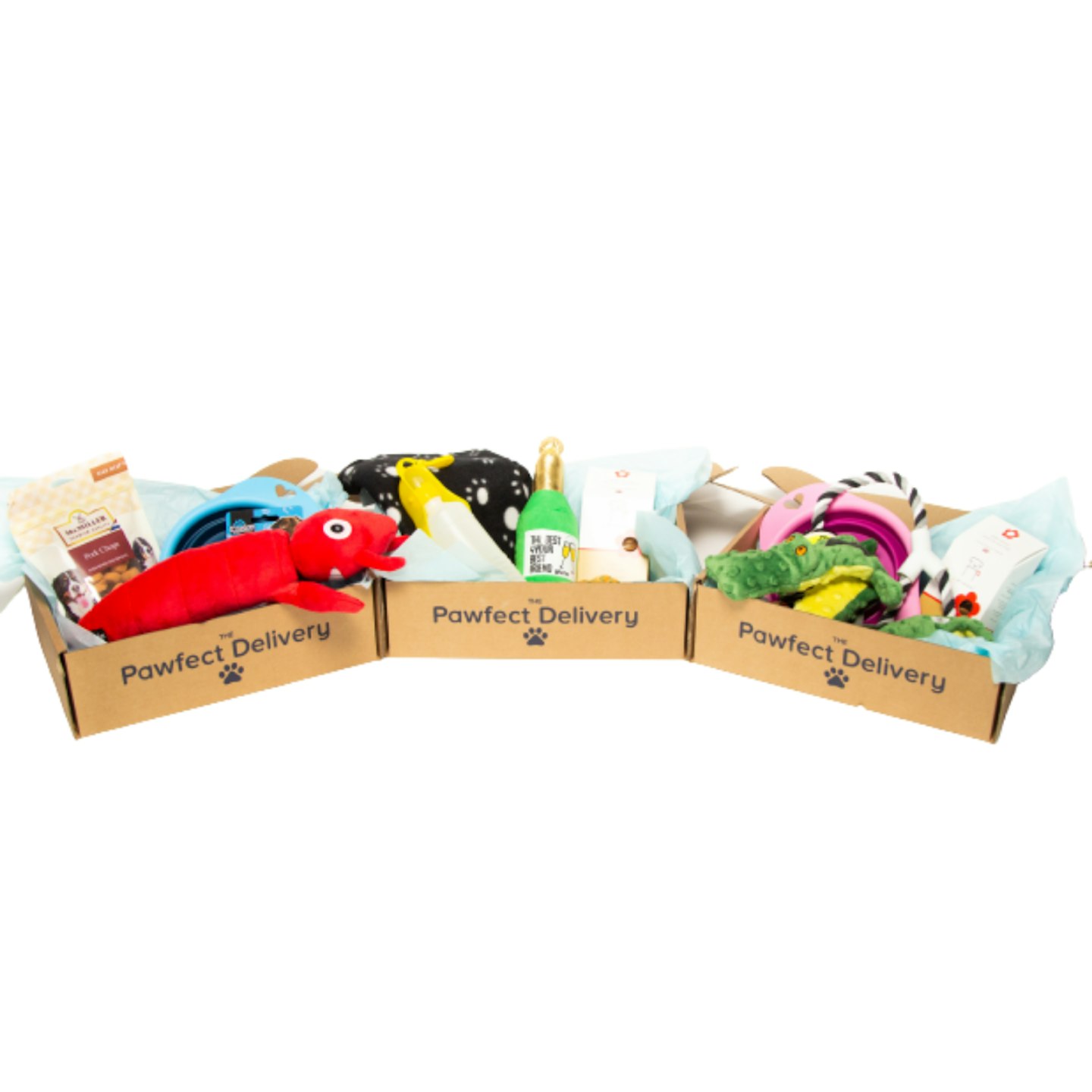 10 of 16
CREDIT: The pawfect delivery
The Pawfect Delivery
Best for toys
The Pawfect Delivery was founded in the northeast of England and aims to bring a monthly dose of cheer into your dog's life. Once you've signed up, you're asked a couple of questions about you and your dog, to make sure the boxes are suited to your tastes. You can select from a variety of different subscriptions, including one month, six months or 12 months, which vary in price.
In the box, you might find a selection of toys, some treats and a water bowl, for example, and all the items are high quality and well-packaged.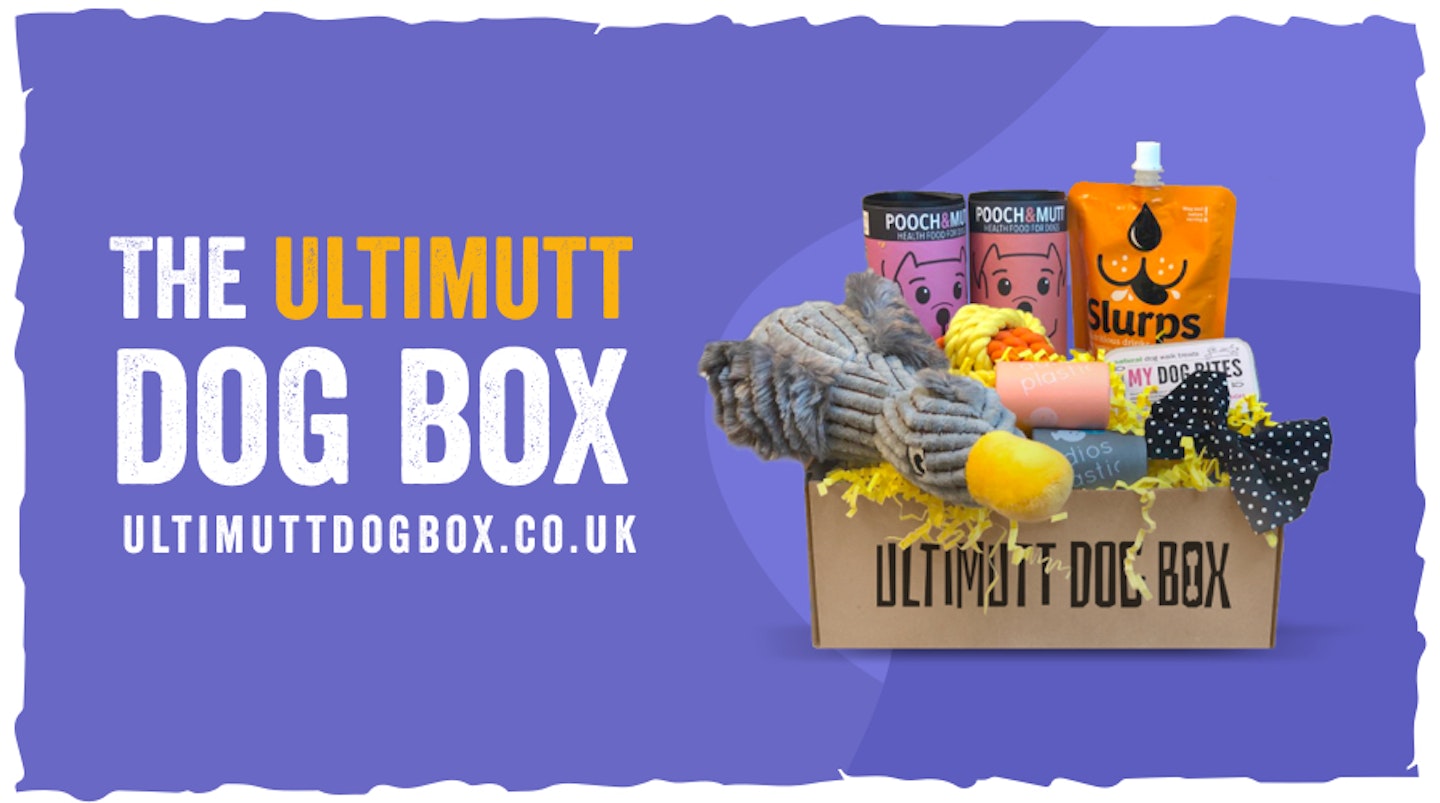 11 of 16
CREDIT: Ultimutt dog box
The Ultimutt Dog Box
Best for customer service
From plush toys to funky accessories, this company searches high and low to bring your pup the very best products on offer. With flexible, contract-free monthly and bi-monthly subscriptions as well as one-off surprise boxes, there's something for everyone.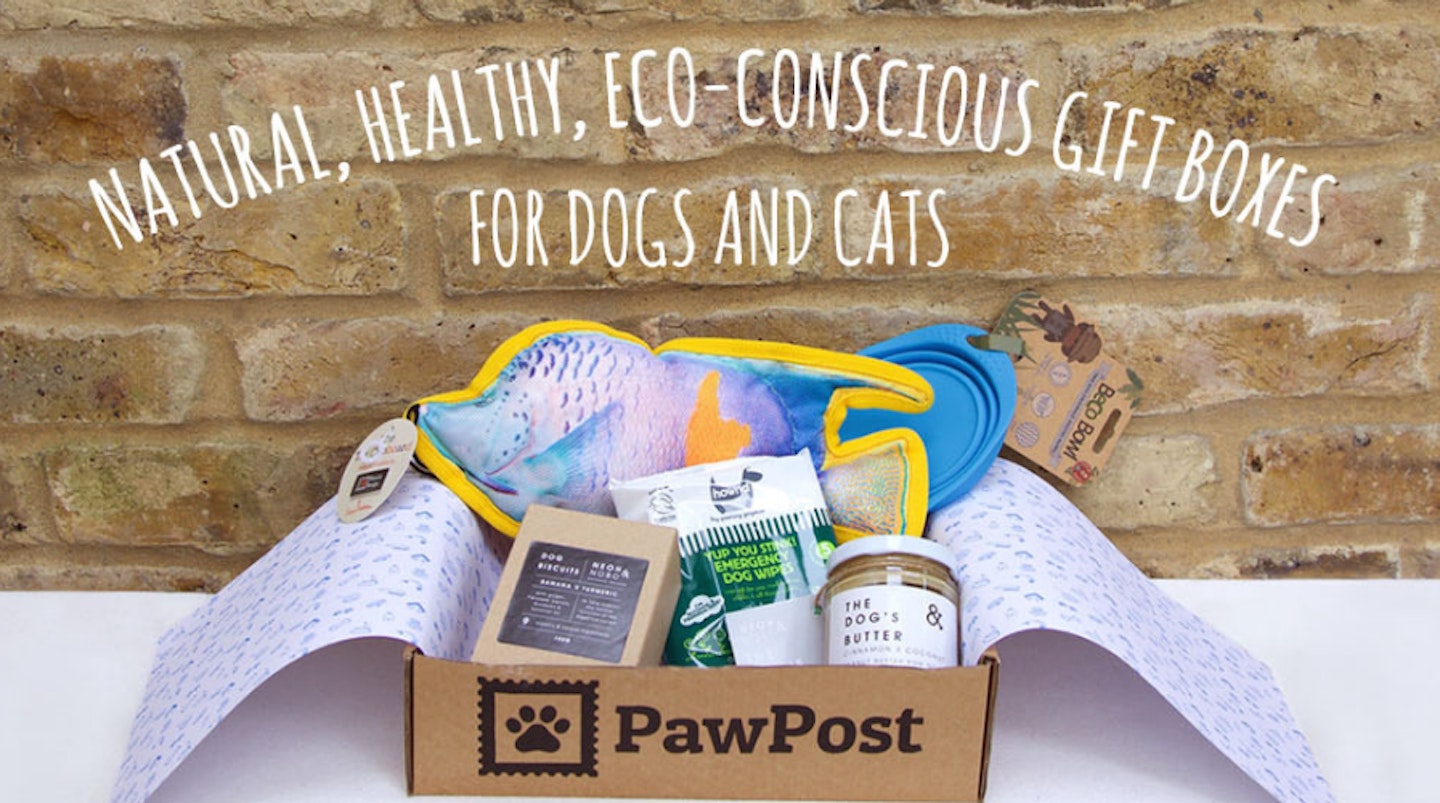 12 of 16
CREDIT: PawPost
PawPost
Best for eco-warriors
If being sustainable is a passion of yours, these healthy and eco-conscious monthly dog boxes will be right up your street. All their meat is sustainably sourced, the toys are ethically produced and many of their brands give back to their communities or charities. PawPost was born after the founders brought home their pup Oscar, who not only was fussy with his food but had some health issues that needed to be taken into account. After realising how difficult it can be to find great, grain-free alternatives, they launched a solution to help other owners in the same position.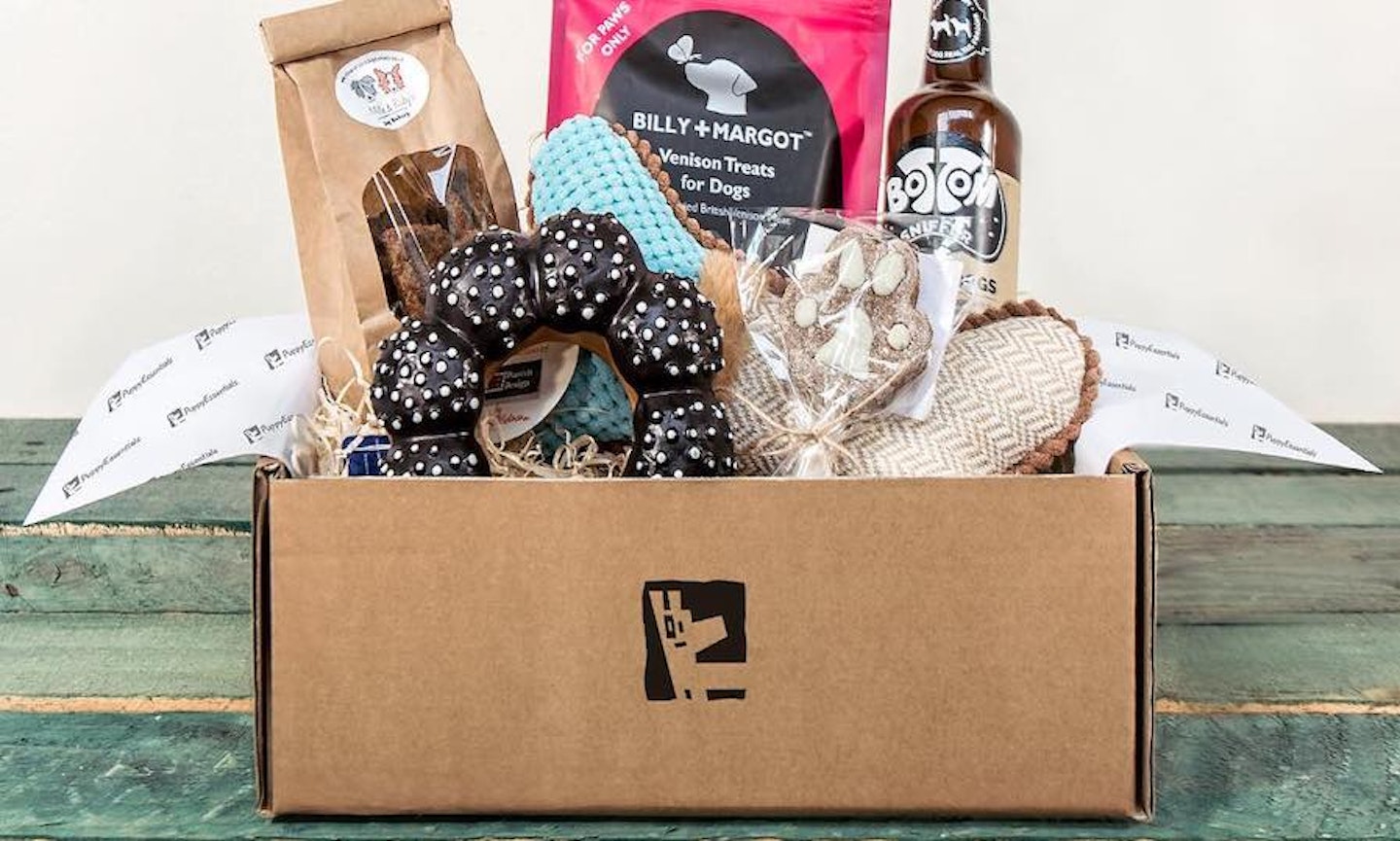 13 of 16
CREDIT: Postman Pooch
Postman Pooch
Best loyalty scheme
Postman Pooch was created by a chap called Ben (and his dog, Duke). When he found out that dogs get bored (sob), he wanted to positively impact his own dog's quality of life. That inspired him to create a monthly dog box, bringing joy to dogs through tasty treats, exciting toys and accessories which he tests on his own pup. Enjoy three, five, seven or ten items in your box each month, as well as a free, handmade bow tie with your first box.
Five themes are celebrated throughout the year: Christmas, birthdays, Valentine's Day, Easter and Halloween. The longer you're subscribed, the more rewards your furry friend receives and if they don't like a certain treat, they'll send out a replacement free of charge.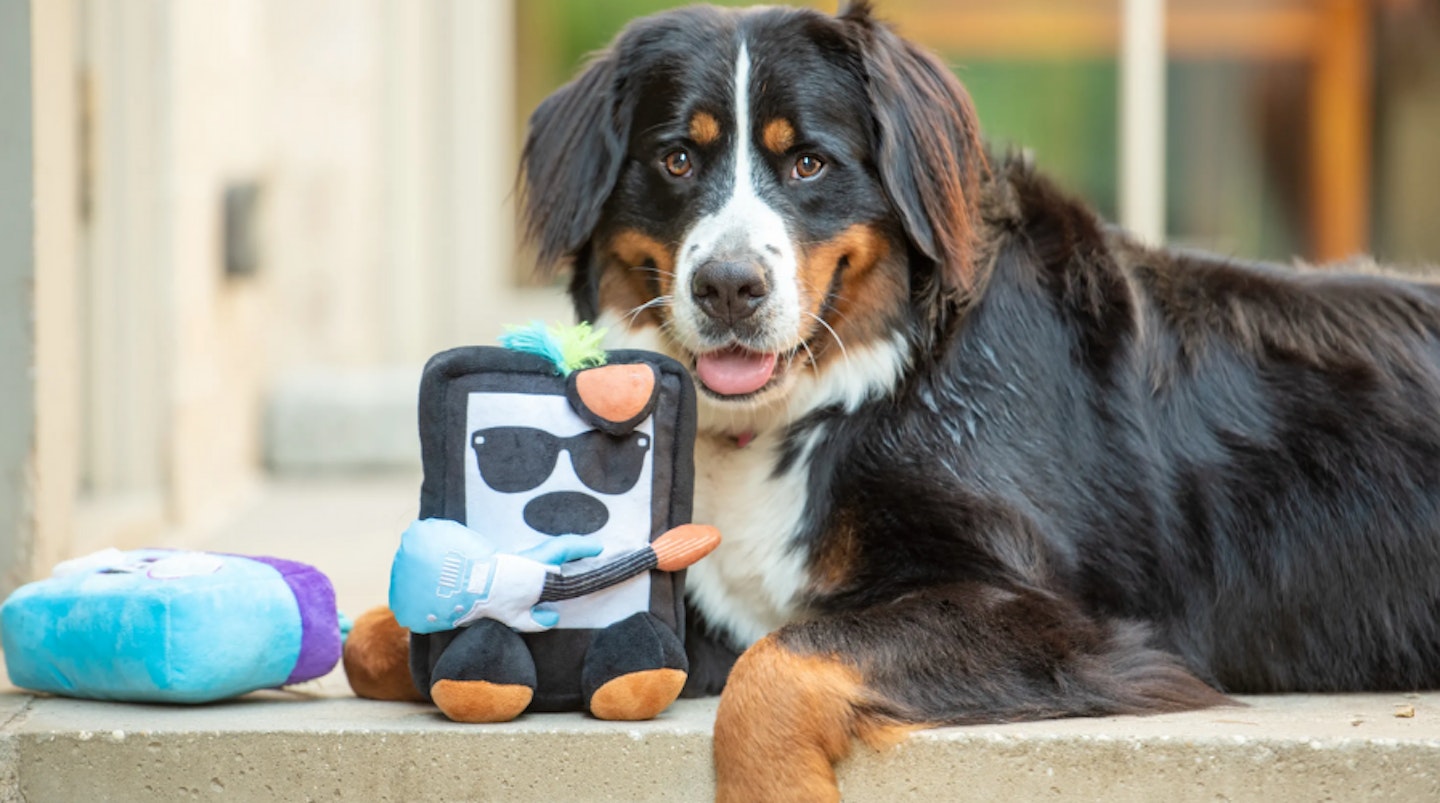 14 of 16
CREDIT: Box dog
BoxDog Seasonal Boxes
Best value
If you think your dog would benefit from a giant box of goodies every quarter rather than a smaller one every month, then Box Dog could be the one for you. The US-based brand supplies great value boxes which you can customise yourself. Packed full with toys, gadgets, handmade treats, vegan skincare items, and any of your premium item choices, it's like Christmas for your dog, but four times a year.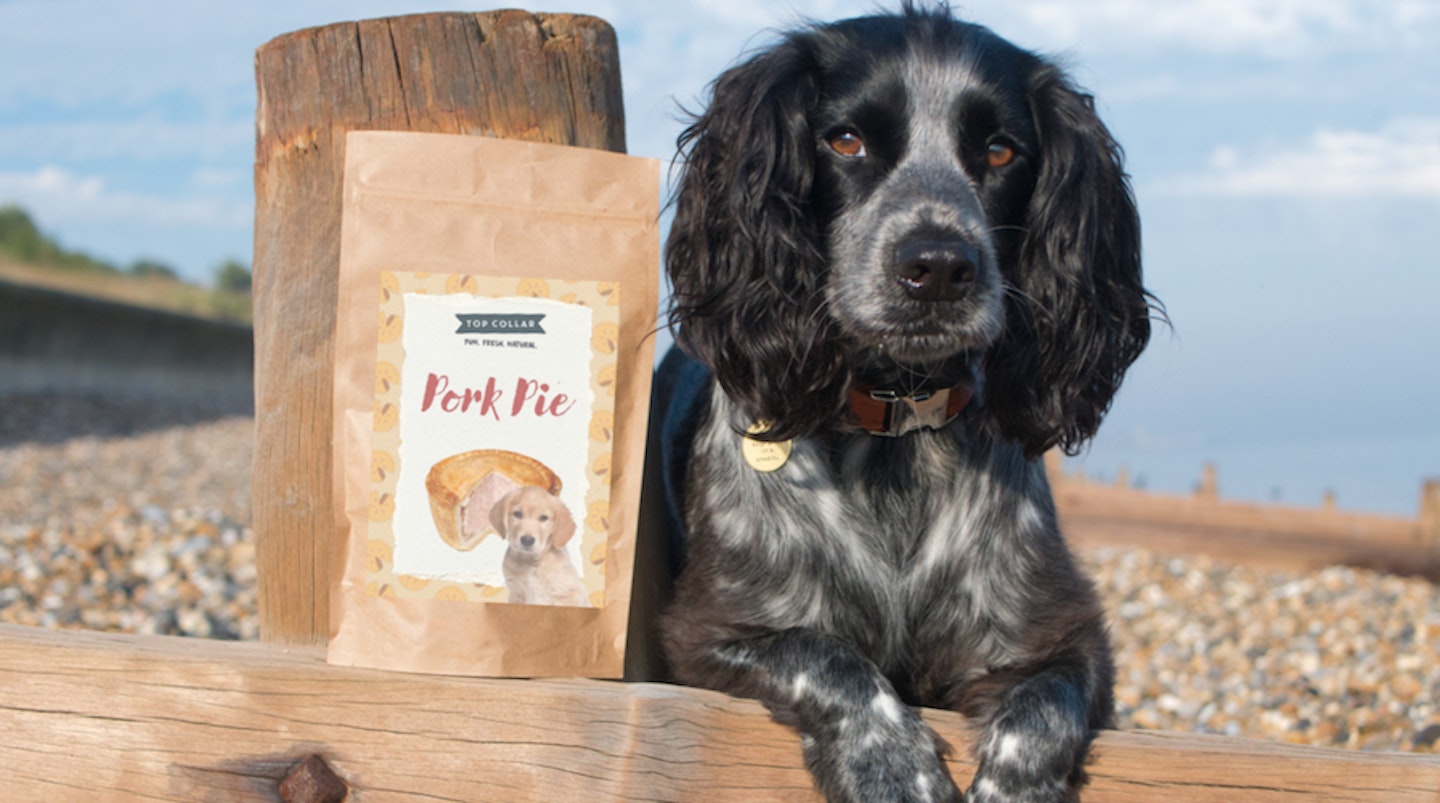 15 of 16
CREDIT: Top Collar
Top Collar
Best for homemade treats
If you love feeding your pooch home-made treats but don't have the time to make them yourself, Top Collar could lend you a helping hand. Created by owner Sophie, the hand-baked treats will be delivered to you every month in letterbox friendly packaging, so you'll never miss a box.
Their range of recipes includes fish and chips, Sunday roast and full English, lovingly crafted with human-grade ingredients and no nasty additives. We can't deny, they do sound tasty...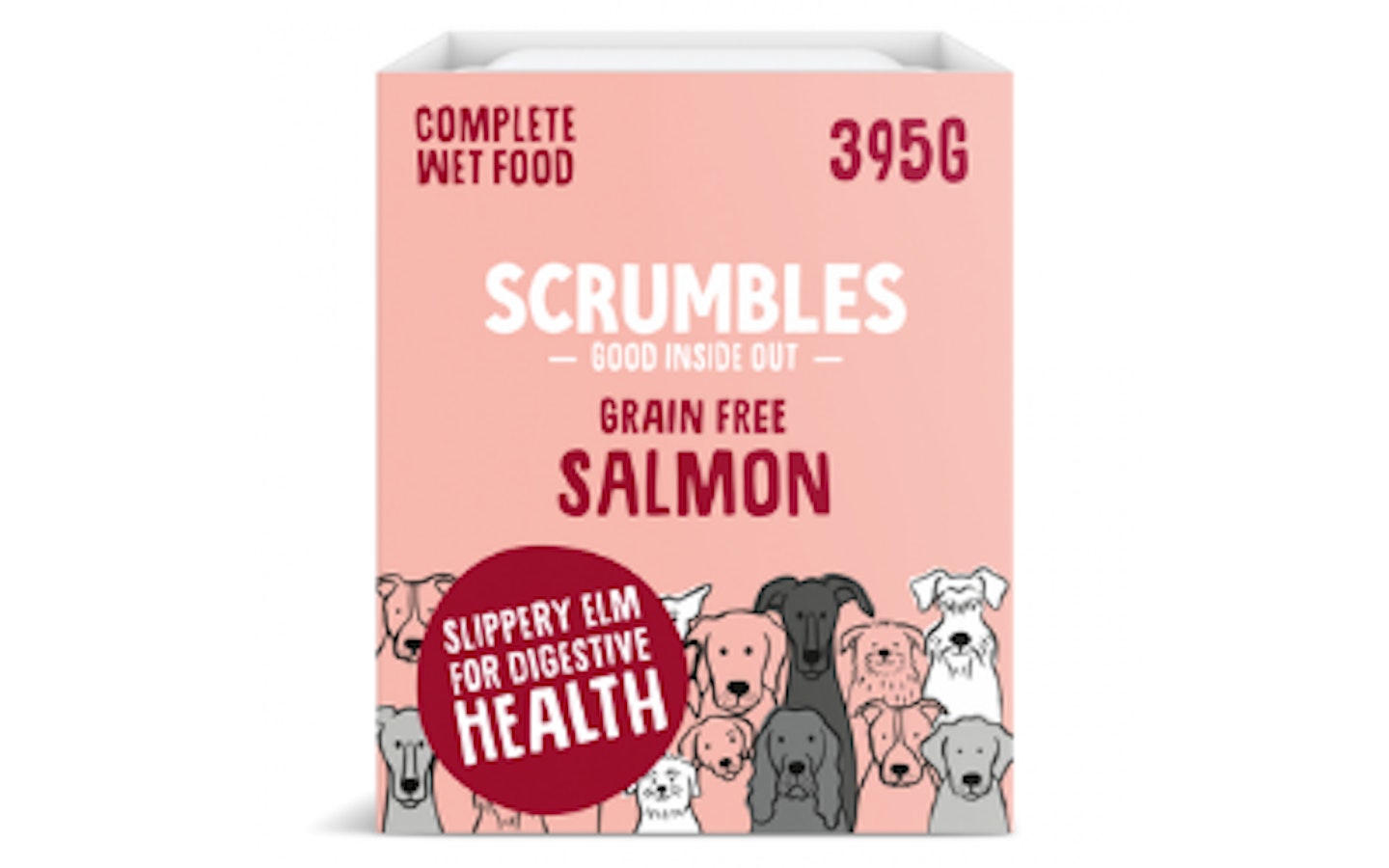 16 of 16
CREDIT: Scrumbles
Scrumbles
Best for most diet options
Don't fancy giving your dog turkey or chicken? With Scrumbles, you can choose between a range of different flavours, including salmon and plant-based options. Most of them are grain-free and you can select from a variety of different dietary requirements, including low-fat, gluten free, vegetarian, hypoallergenic and more.
Should I buy a dog subscription box?
A subscription box is a great way to introduce your dog to different types of streets. Whether you have a puppy or an older dog is great for them to try different textures and flavours. Trying to source the best treats and toys can be difficult. The benefit of buying a subscription box is your canine can try a whole host of different goodies each month. Delivered directly to your door.