We've all heard the annoying sound of a smoke alarm when a Sunday fry-up doesn't go to plan, frantically opening windows to make the beeping go away. Much like a smoke alarm, a carbon monoxide detector operates by alerting us of the presence of lethal gas, which is crucial to ensure the safety of any household.
When it comes to choosing the right detector, there's no room for error. For that reason, we've rounded up the best carbon monoxide detectors in terms of quality, longevity, and price.
Best carbon monoxide detector at a glance:
• Top pick: Google Nest Protect - view on Amazon UK
• Best for volume: Honeywell XC70 Carbon Monoxide Detector Alarm - view on Amazon UK
• Best for energy-saving: X-Sense Carbon Monoxide Alarm - view on Amazon UK
But what causes carbon monoxide in the home? Appliances such as boilers, gas fires, central heating systems, and open fires can all lead to carbon monoxide exposure, where gas does not burn fully. If a household appliance, like a cooker or boiler, has not been installed or maintained adequately, this could lead to the presence of carbon monoxide. Camp stoves, charcoal grills, and burning fuels in an enclosed space can also lead to the build-up of carbon monoxide in your home.
Luckily, there are plenty of things you can do to prevent the release of carbon monoxide (CO), the main one being installing a carbon monoxide detector.
Remember, if your CO detector ever sounds, leave your house immediately and call 999.
The best carbon monoxide detectors
Top pick
Description
A truly 'smart detector', this device uses a friendly human voice to give you an early warning of
Pros
Tells you what's wrong and where the problem is
Phone alerts include for low-battery, smoke, carbon monoxide, sensor failure
Detects smoke and carbon monoxide
Cons
Requires wired installation
Recommended
Description
Fireangel's multi-function carbon monoxide detector will provide audible and visual warnings of
Pros
Automatic self-diagnostic check
Multi-function digital screen and room thermometer
Large test and silence button
Cons
Doesn't display all the functions at once - need to cycle through with the button
Best for portability
Description
With a seven-year lifespan, the Mercury alarm is a fantastic and reliable carbon monoxide
Pros
LCD display with continual readout
Tested in an approved lab
Easy to set up
Best for energy-saving
Description
Not only is this device modern-looking and sleek, but it's also highly accurate and efficient.
Pros
Low energy consumption
Large LCD display
Easy to set up
Cons
Not made to be freestanding
Best for versatile positioning
Description
We love that this energy-saving carbon monoxide detector is battery-powered and provides a precise
Pros
Compact size
Option to be wall-mounted, ceiling-mounted or freestanding
Large LCD display
Cons
Instructions aren't the best
Best twin pack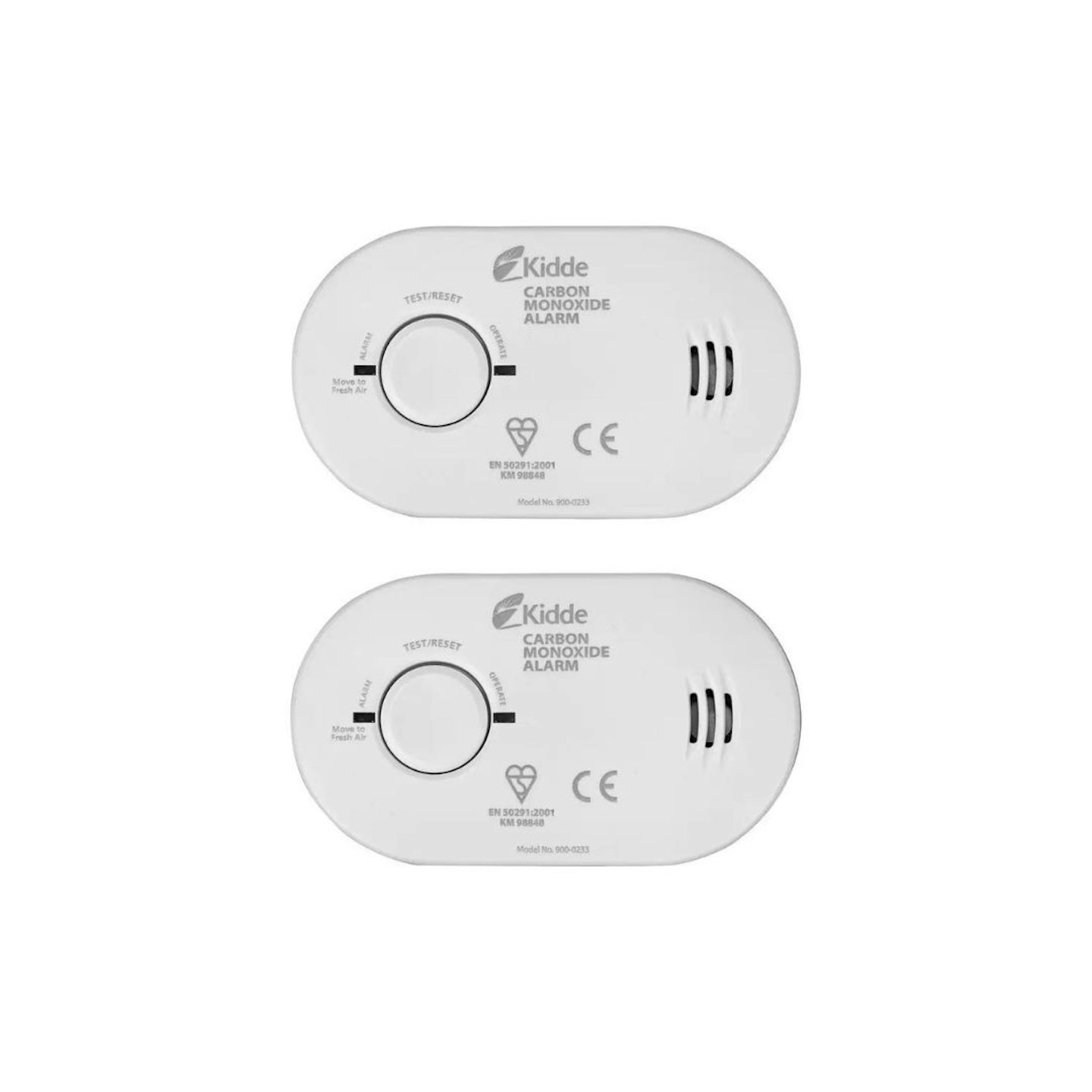 Credit: Argos
Description
Ensure the safety of your home by equipping it with a crucial defence against the 'silent killer,'
Best easy to use carbon monoxide alarm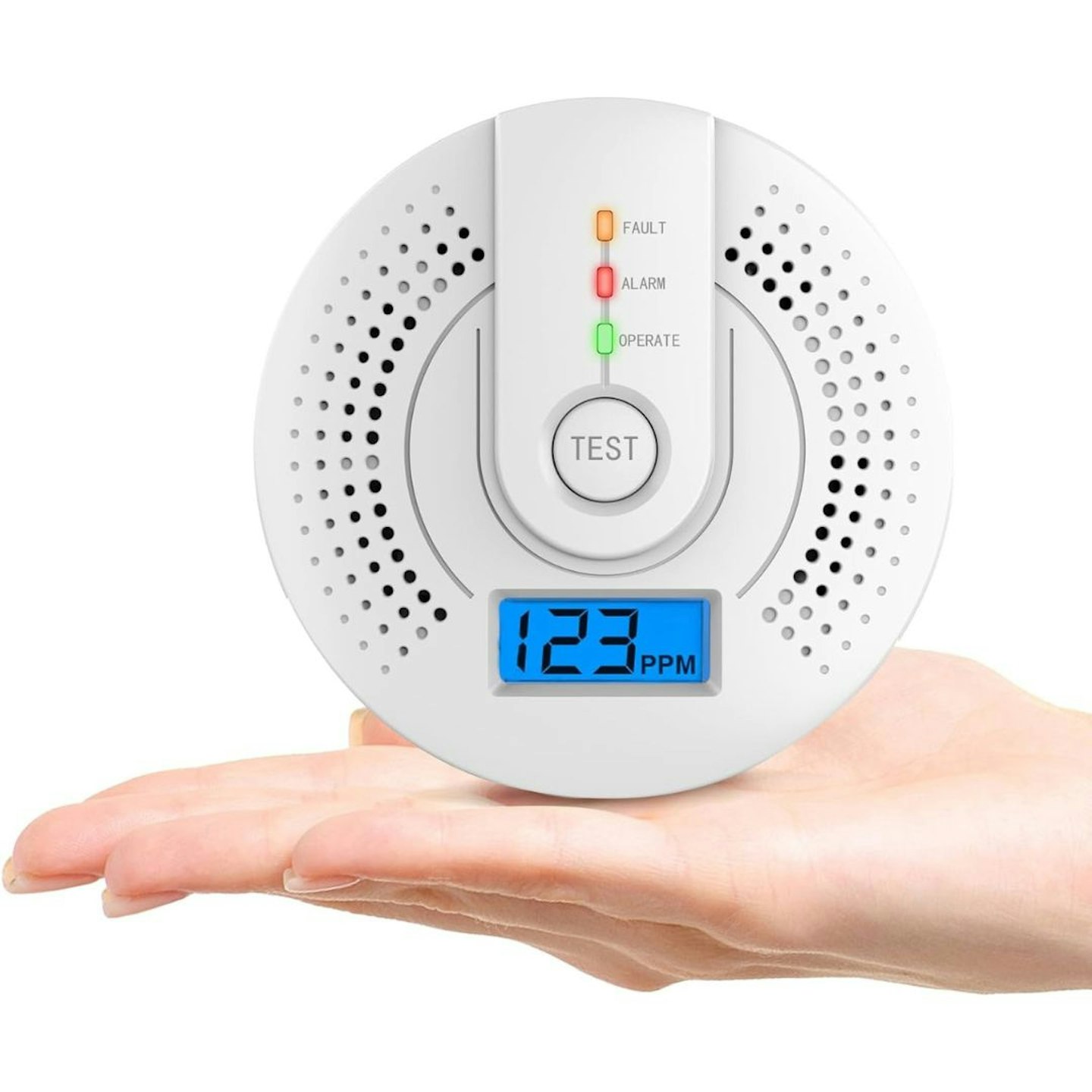 Credit: Amazon
Description
When the concentration of carbon monoxide reaches the alarm value, the red LED flashes and
Best carbon monoxide detector FAQs
Where should I install my CO detector?
Place your carbon monoxide detector high on the wall in any room that contains a fuel-burning appliance. You should also place a detector on every floor of your house in the hallways, close enough to bedrooms so that you can be alerted should the detector sound in the middle of the night.
How to prevent carbon monoxide poisoning
Prevention is key when it comes to carbon monoxide, and these are a few things that will help hinder the chance of exposure.
• Install battery-powered carbon monoxide detectors and place them in hallways close to bedrooms or spaces where people sleep. Make sure to change the batteries once or twice a year, and replace your CO detector every five years.
• Have appliances regularly serviced by qualified professionals.
• Make sure your chimney is swept thoroughly once a year.
• You should never burn charcoal inside your home.
• Never use a gas appliance that isn't properly vented.
• You should never use a generator in your home or within six metres of a window or vent.
What causes carbon monoxide in the home?
Carbon monoxide can result from fuel-burning appliances such as boilers, gas fires, heating systems, cookers, open fires, and water heaters.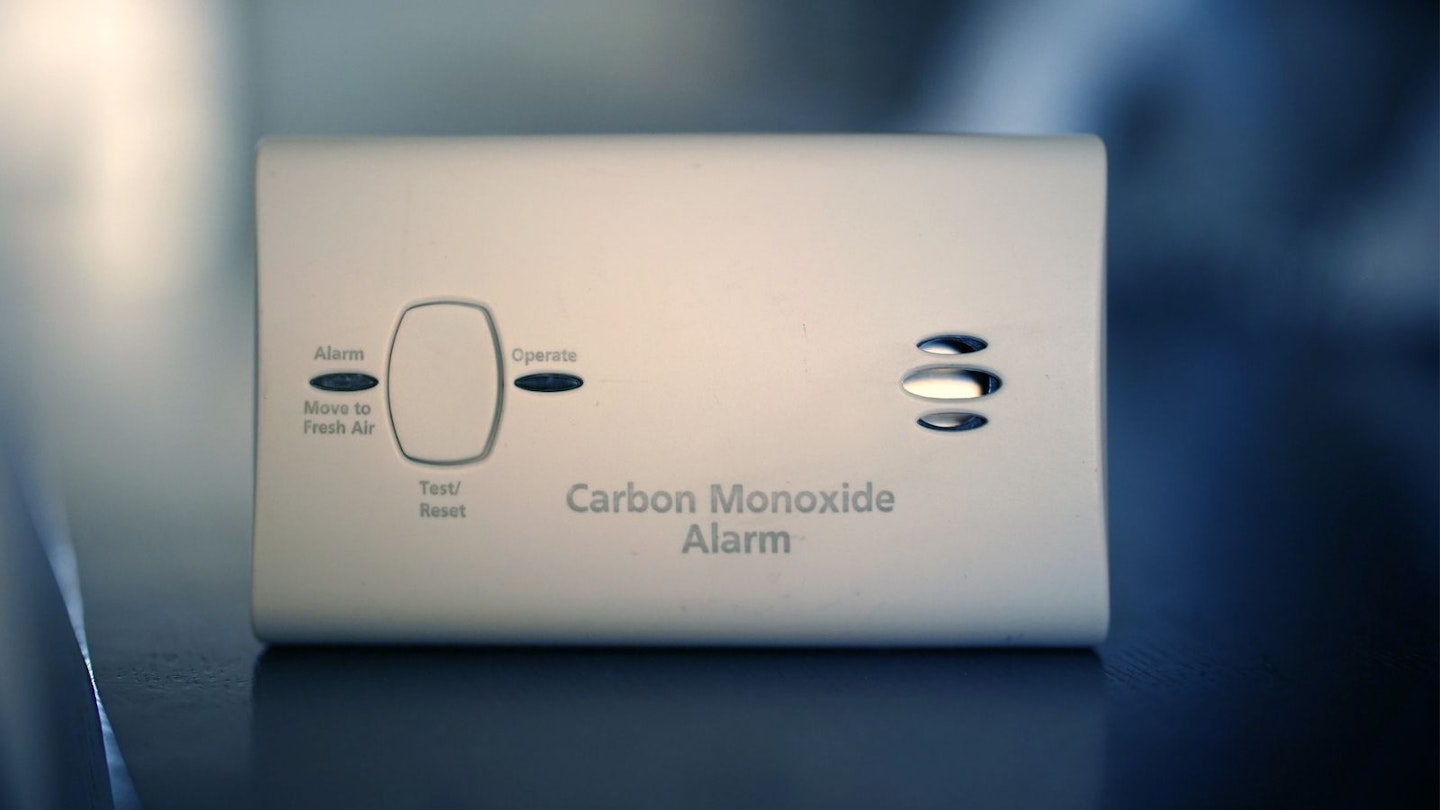 How can you tell if there is carbon monoxide in your house?
Carbon monoxide is both odourless and colourless, meaning you can't see or smell it. This is part of what makes CO so dangerous and hard to detect.
The best, most effective way to tell if there is carbon monoxide in your home is by installing a CO detector. Having said that, there are some tell-tale signs which might let you know that something is wrong.
Things like heavy condensation in a room where there's an appliance or brown-yellow stains or soot around a fuel appliance are both signs of dangerous carbon monoxide levels.
If you have any concerns about CO exposure, leave your home and call the emergency gas number at 0800 111 999.
How does carbon monoxide affect the body?
According to the NHS, symptoms of mild carbon monoxide poisoning are as follows:
• Tension-type headache
• Dizziness
• Feeling and being sick
• Tiredness and confusion
• Flu-like symptoms
• Shortness of breath
• Stomach pain
Eleanor Weaver is the Deputy Homes & Garden Product Editor for Yours, specialising in home décor, furnishings and appliances. Having worked commercially on Yours magazine and Yours.co.uk for the past six years, she's previously hosted Yours Live events and loves looking for home inspiration online.