Cocktail parties are a fabulous excuse to dress up and enjoy delicious drinks and nibbles with friends, loved ones, colleagues or associates. Dressing up from time to time can be fun. So, to help you find the best dresses for mature women, we have selected our favourite cocktail dresses for over 50s that are flattering, versatile and can be worn again and again.
One question you may be asking yourself is, 'what is a cocktail dress?' Well, the modern definition has come to mean a shorter, above-the-knee style that is sophisticated but party-ready. We often associate cocktail dresses with darker colourways and tailored designs but the truth is, cocktail dresses can come in such variety.
As your designated special occasion dress, it might be best to select a dress that's versatile. That way, you can wear your cocktail dress to more than one event. A simple trick you can use is switching up your accessories to keep your outfit feeling brand new every single time. But, what exactly should you look for in a cocktail dress?
The Best Cocktail Dresses For Over 50s At A Glance:
• Our favourite cocktail dress: Phase Eight Piper Ombre Maxi Dress - View offer on Phase Eight
• Best popular cocktail dress: Satin Jacquard Green Floral Keyhole Maxi Dress - View offer on JD Williams
• Best versatile cocktail dress: Karen Millen Soft Tailored High Low Midi Dress - View offer on Karen Millen
A cocktail dress can be similar in style to dresses worn to the races, so, picture an Ascot-ready number when you're thinking of a dress to wear to your next cocktail party. Anything that's smart, sophisticated and polished will mean you're dressed for the occasion. So, here are the best cocktail dresses for over 50s for your next party.
Best cocktail dresses for over 50s
Our favourite cocktail dress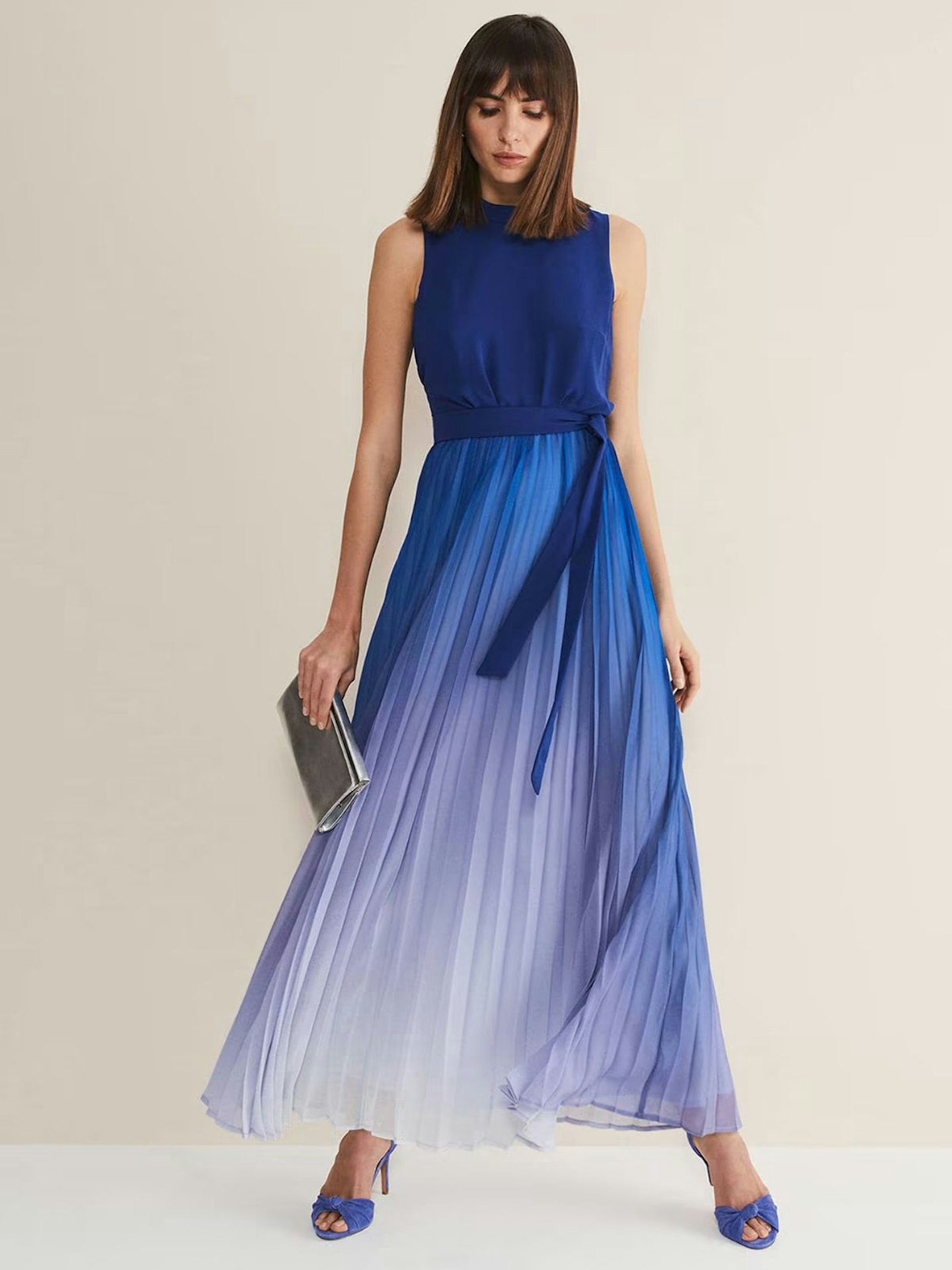 Phase Eight
Description
If blue is your colour, this ombre dress with cascading blue hues will surely make a statement.
Best popular cocktail dress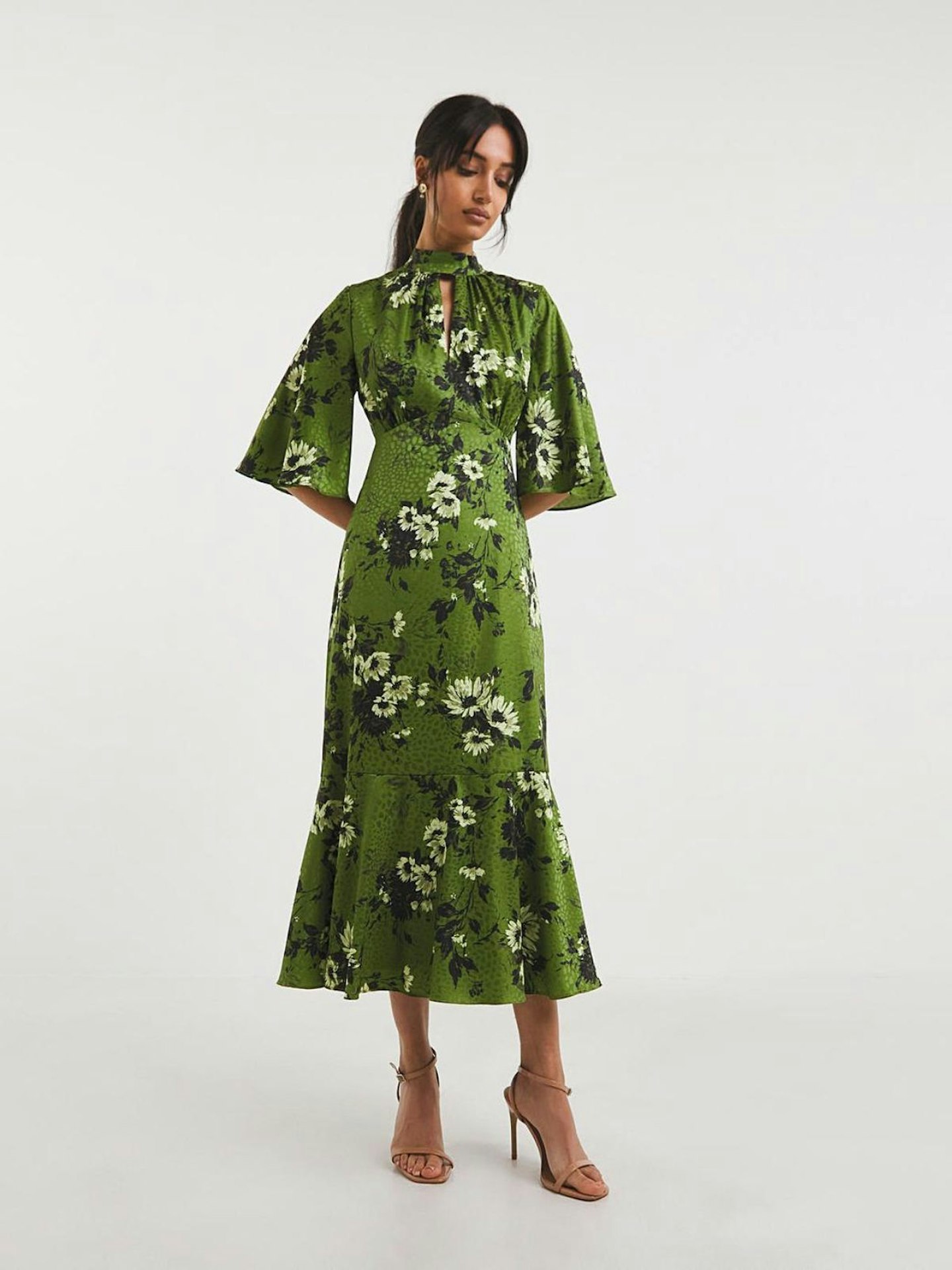 JD Williams
Description
Crafted from a premium satin fabric with a subtle animal jacquard finish - the Joanna Hope Satin
Best versatile cocktail dress
Karen Millen
Description
Karen Millen never disappoints when it comes to elegant high-quality dresses, and this Soft
Best affordable cocktail dress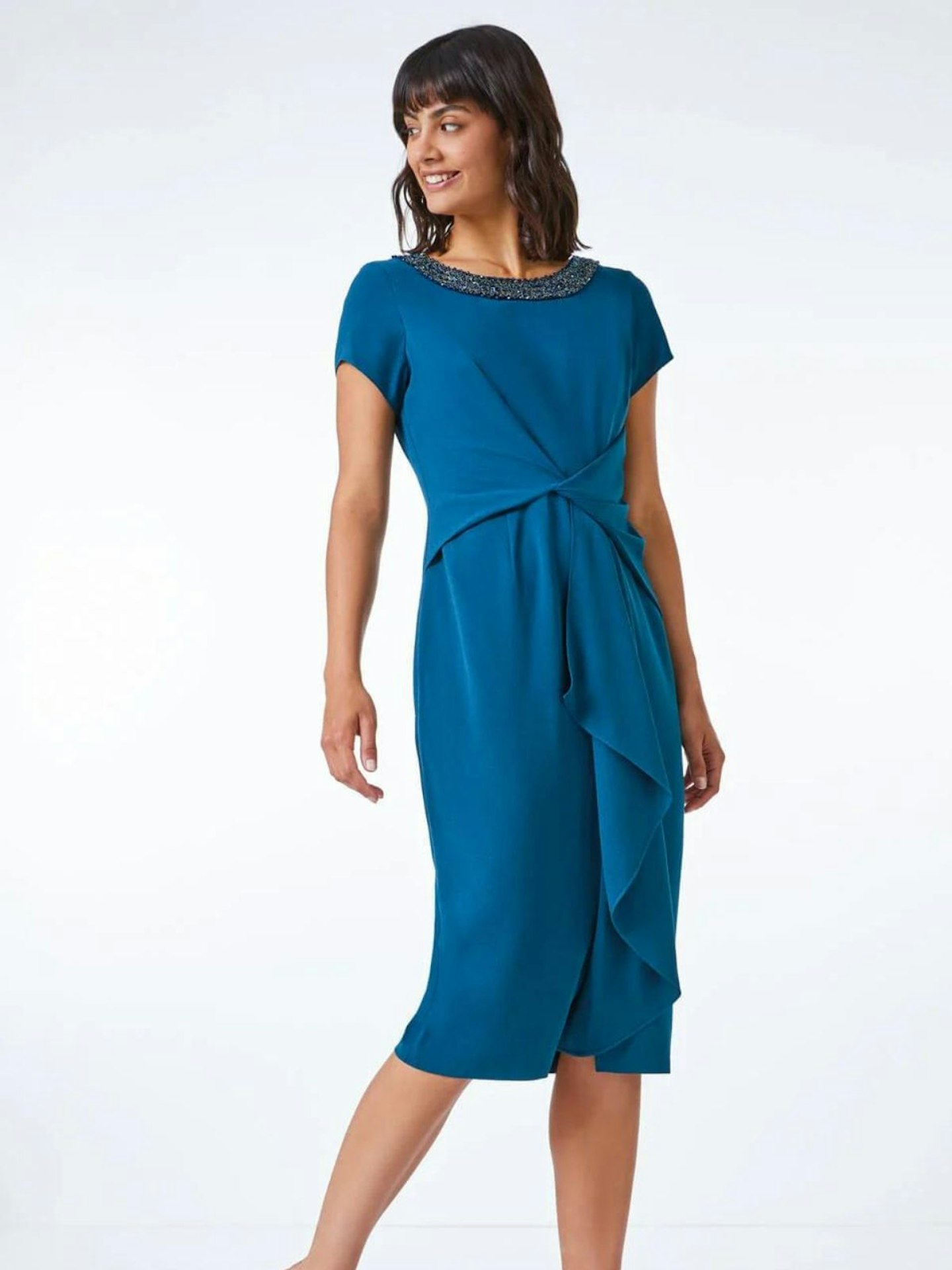 Roman
Description
This stunning Teal Embellished Twist Waist Stretch Dress from Roman comes in three bold colours
Best occasion cocktail dress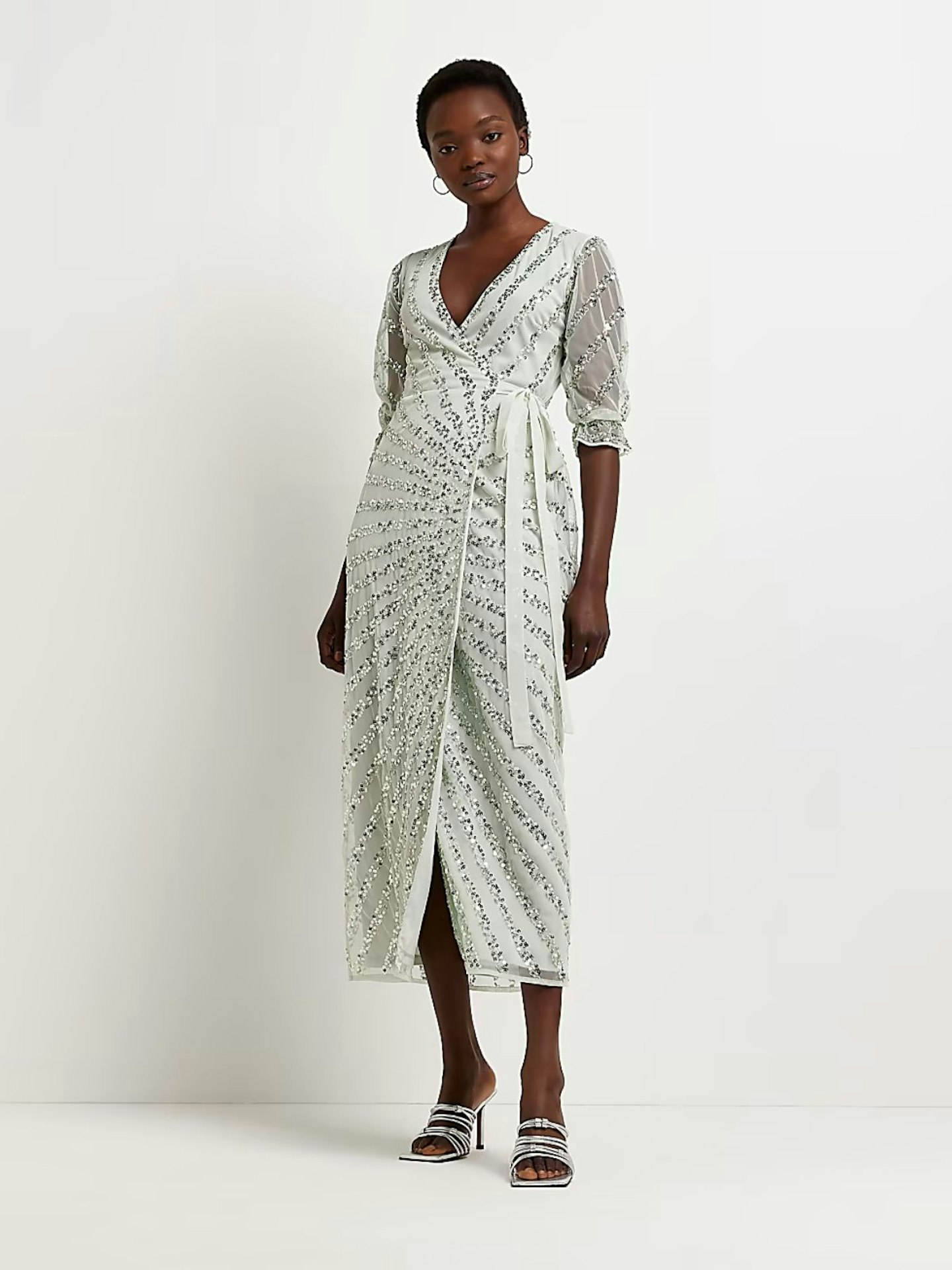 River Island
Description
Available in three pastel colours, this beautiful Green Sequin Wrap Maxi Dress is perfect for
Best glamorous cocktail dress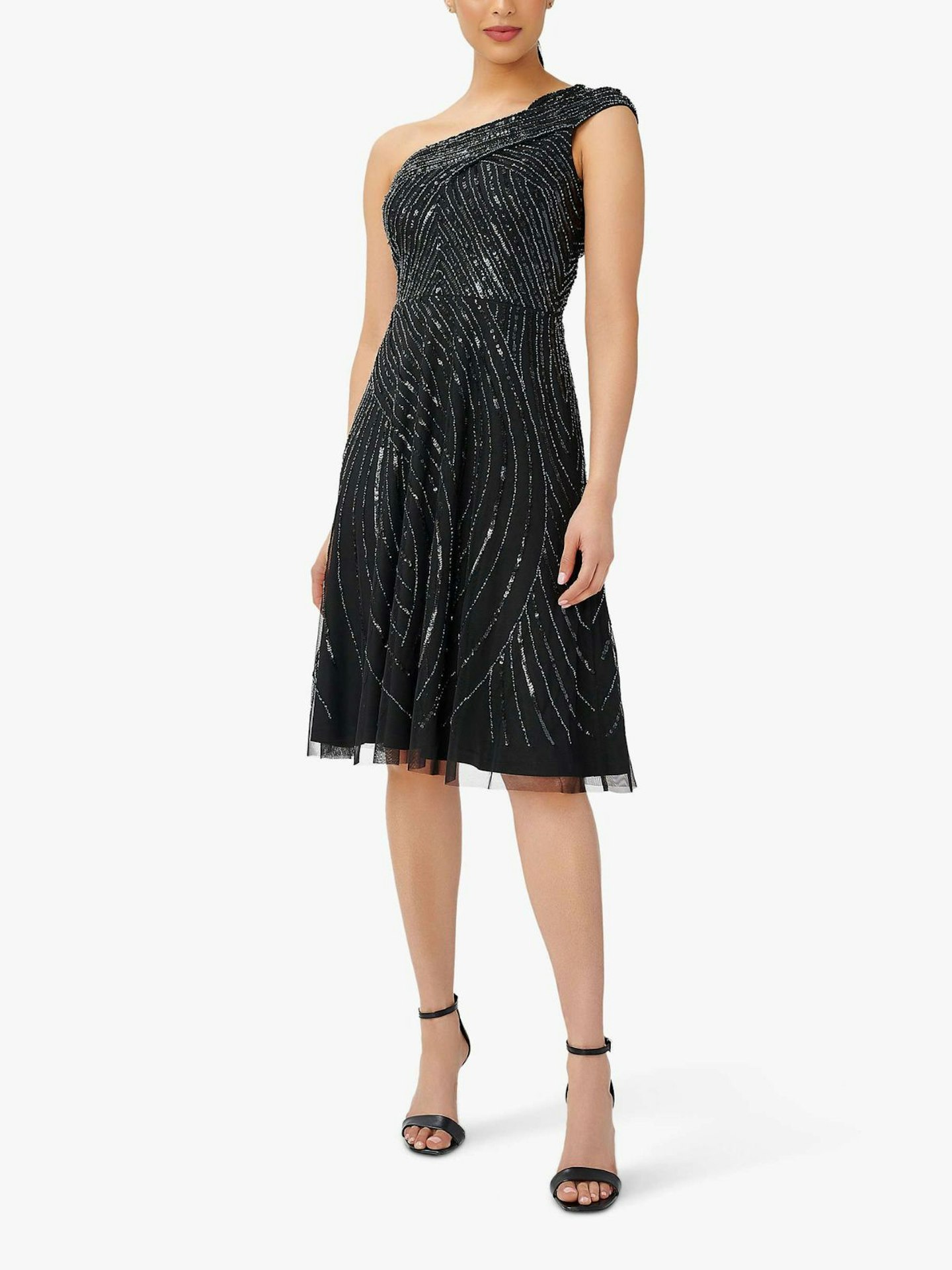 John Lewis
Description
This stunning Adrianna Papell Beaded One-Shoulder Dress is the perfect way to make a statement if
Best standout cocktail dress
Description
The Bailey Pleated Dress, another showstopper from Phase Eight, is perfect for your next cocktail
Best classic cocktail dress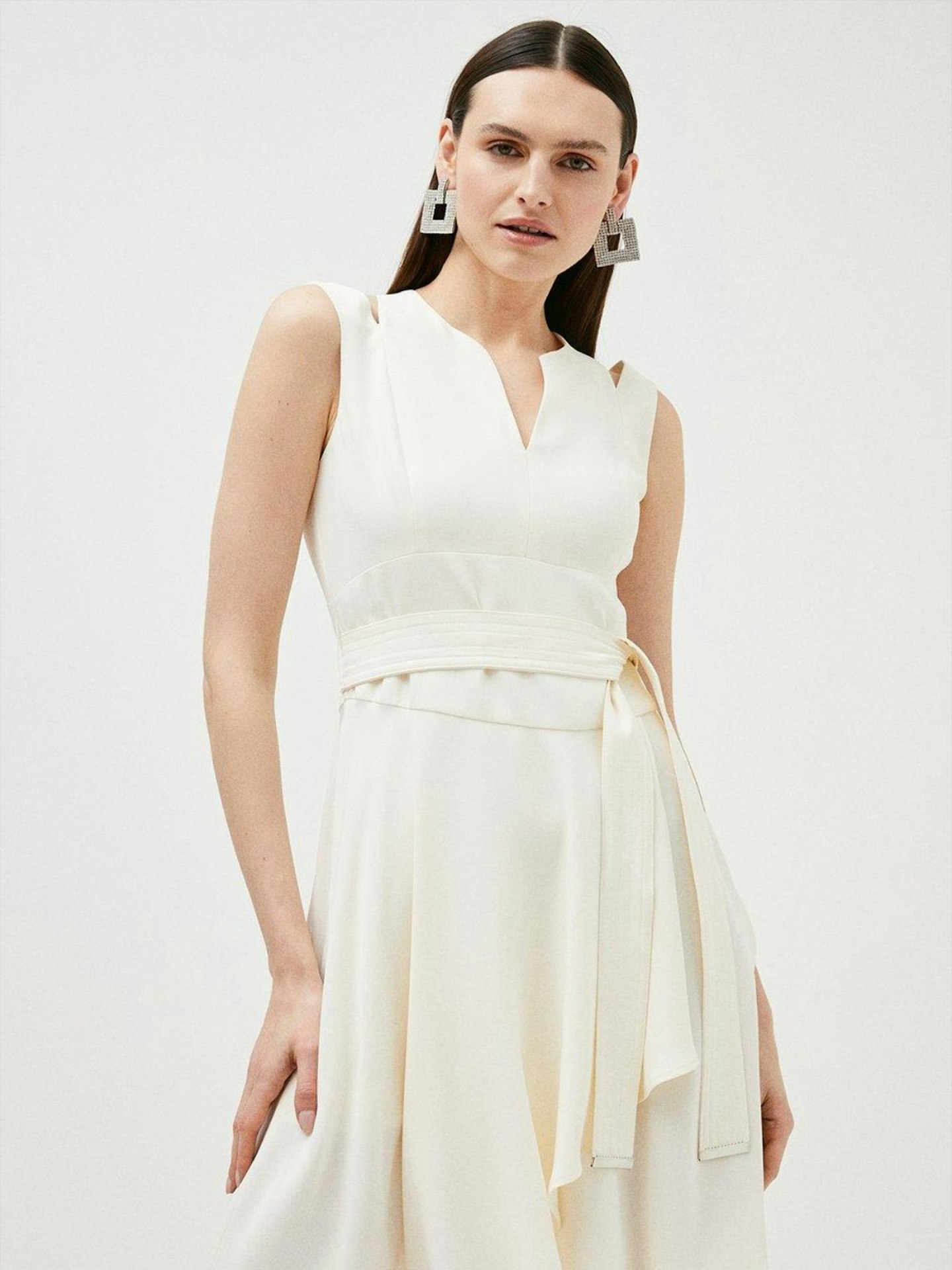 Karen Millen
Description
Perfect for summer functions, this gorgeous Soft Tailored Short Waterfall Mini Dress from Karen
Best traditional cocktail dress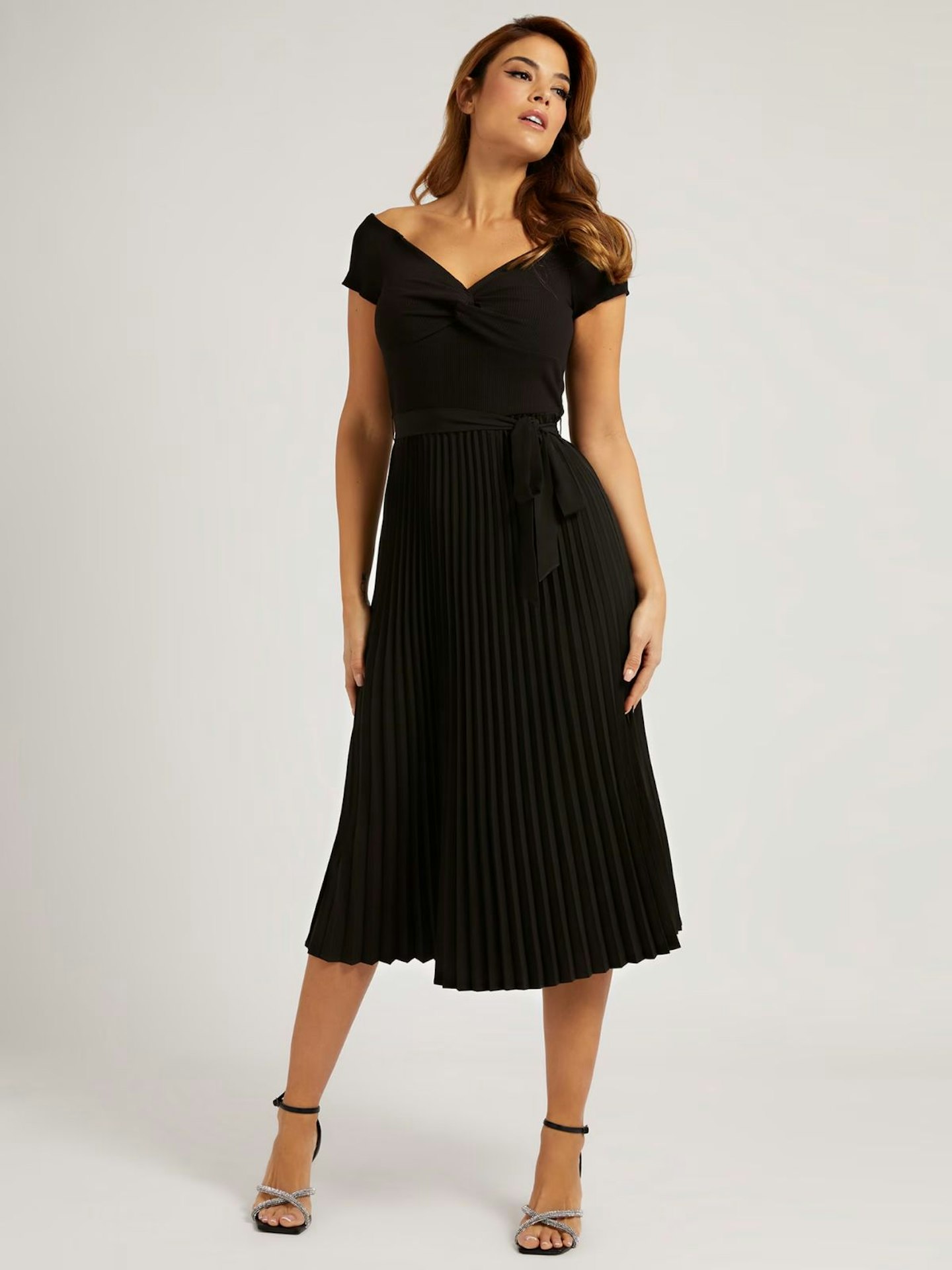 Guess
Description
This gorgeous off-the-shoulder, fit-and-flare Pleated Sweater Dress from Guess is a staple that
Best printed cocktail dress
Description
Looking for a sophisticated dress with a funky fresh print? This cobalt blue Clarisse Jacquard
FAQs
How to choose the best cocktail dresses for over 50s
We firmly believe in wearing what makes you feel good over what is traditional. So, if you would rather opt for a longer dress or trouser suit, then absolutely wear what makes you feel best. A cocktail dress could be anything from a simple silk shift, perfect for a summer dress look, or an embellished skater dress – it is totally up to you.
Don't be afraid to pull out flashier pieces, like sequins and beaded items for fancier events. If you want to look to celebrities for inspiration for a cocktail dress look, Royals such as Kate Middleton frequently wear these types of dresses for their engagements, and look good doing it.
Another Royal we've had our eye on lately is Sophie Wessex for her smart sense of personal style, and someone to look to for some style inspiration. If your event is during the chillier months, be sure to finish your cocktail dress with a nice blazer to keep warm. So, feeling party-ready yet? All you need to do is RSVP 'yes'. Cheers to that!
Ellen Kinsey is a senior health and wellness product writer for Yours, specialising in natural health and beauty. She lives and breathes all things food, travel and wellness.