Finding the perfect fit for your silhouette is essential when selecting the best petite dresses, especially for women seeking style and comfort. Embracing your unique body shape is key to exuding confidence and elegance. With so many dresses for mature women out there, let's explore some beautiful top picks from your favourite retailers that complement your figure and make you feel fabulous.
Embrace your individuality by choosing dresses that highlight your best features while providing comfort and support. Remember, confidence is the key to making any outfit look exceptional. So without further ado, let's take a look at the best petite dresses to fit your frame.
With many renowned brands introducing a petite section, there should be plenty of options for women under 5'4. From the best M&S dresses to beautiful Boden picks - there are countless chic, stylish and high-quality options that cater to various shapes and sizes.
The best petite dresses at a glance:
• Best polka dot petite dress: Roman Black Petite Polka Dot Tiered Midi Dress - View offer on Roman
• Best petite formal dress: Oasis Petite Cluster Floral Lace Tiered Dobby Midi Dress - View offer on Debenhams
• Best petite everyday dress: Wallis Petite Chiffon Spot Midi Dress - View offer on Debenhams
From sophisticated midi-length designs to playful patterns, there's no shortage of perfect ensembles for your next gathering. So whether you are looking for some of the best summer dresses for when the hot weather approaches or a wardrobe staple - we are here to help you find some trendy pieces. So let's get into the best petite dresses.
Best petite dresses
Best polka dot petite dress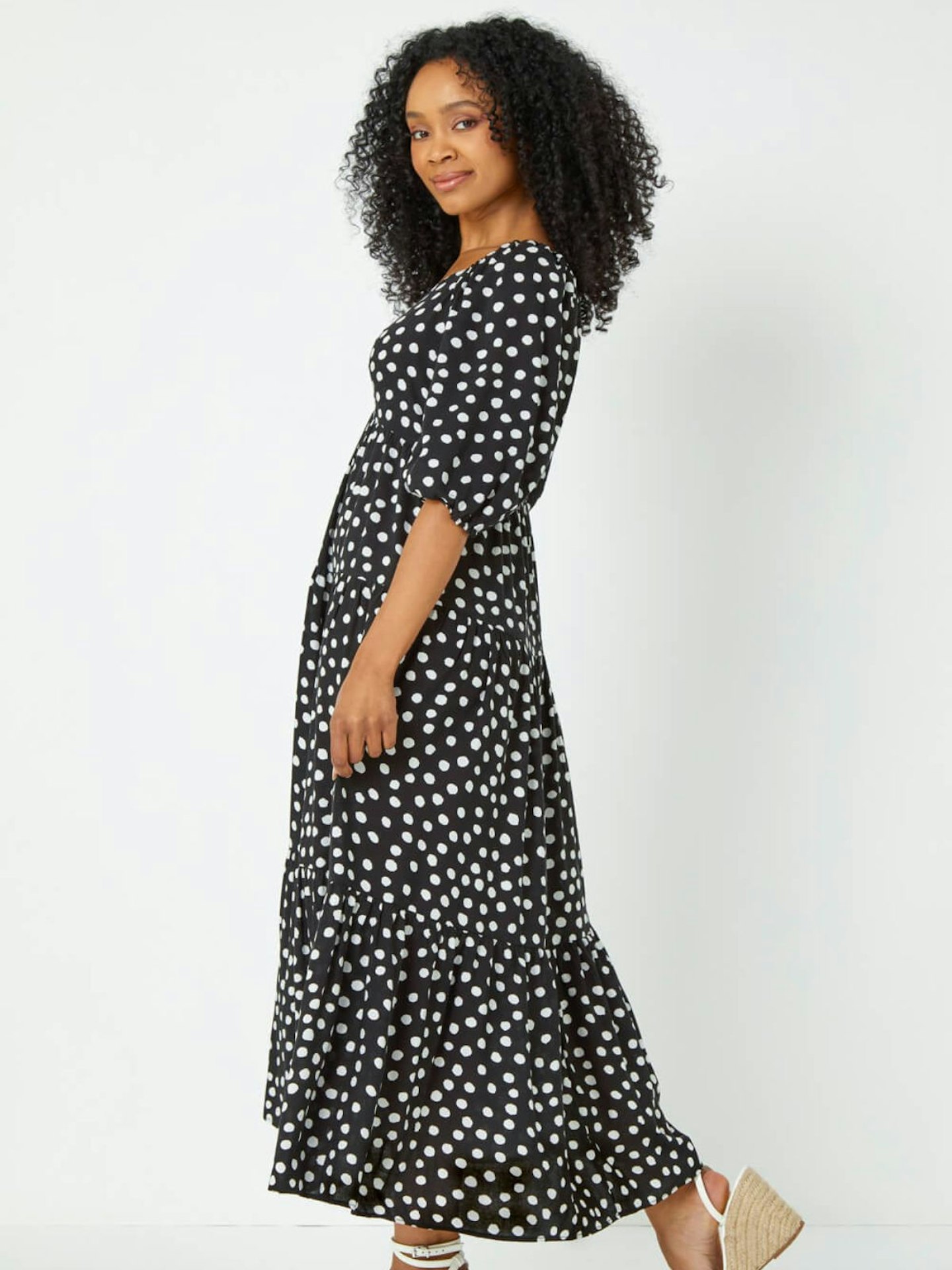 Roman
Description
You can't go wrong with a polka dot dress, and this Petite Polka Dot Tiered Midi Dress from Roman
Best petite dress with long sleeves
Debenhams
Description
This Wallis Petite Chiffon Spot Midi Dress is a delightful addition to any wardrobe, featuring an
Best workwear petite dress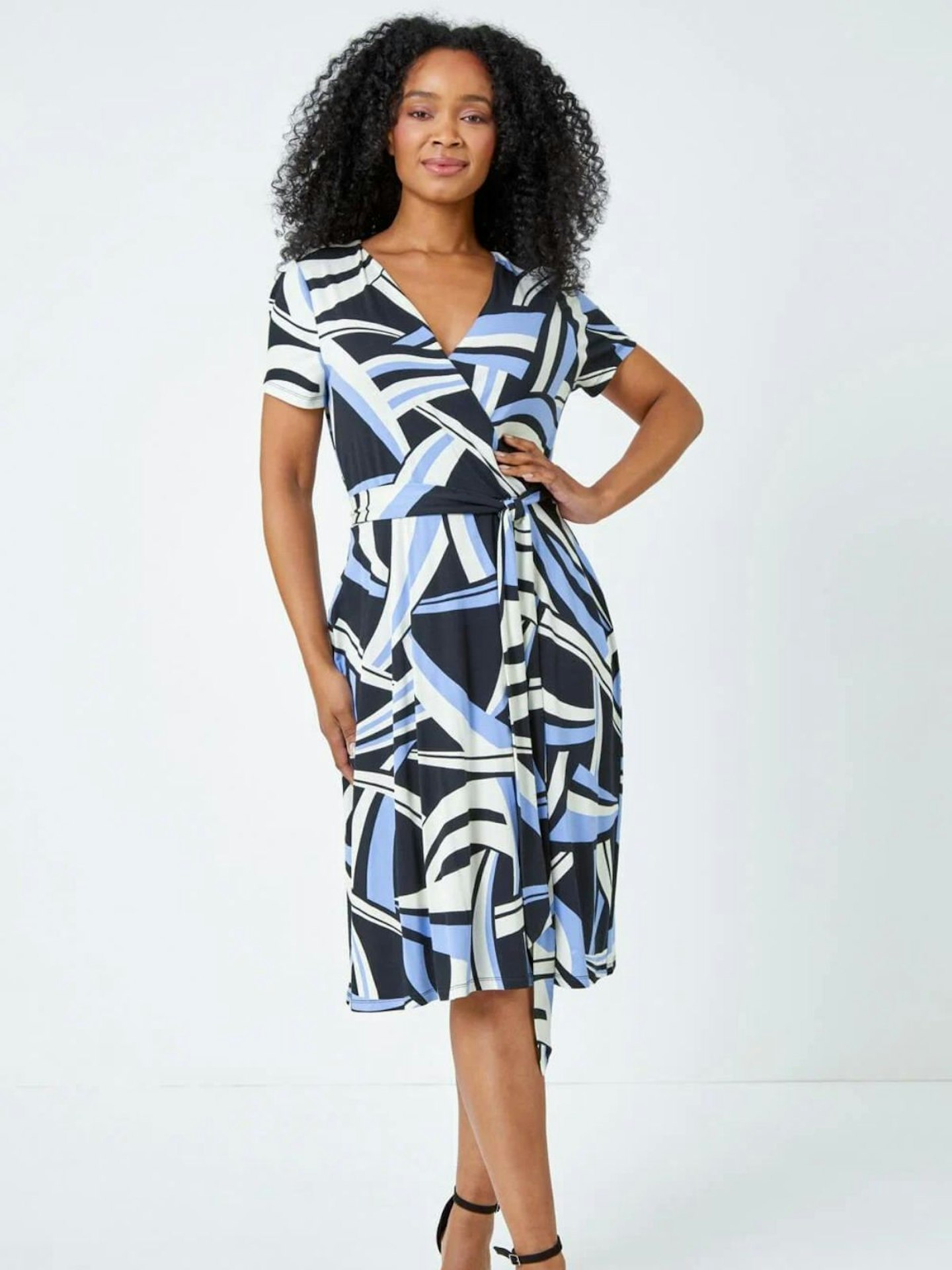 Roman
Description
If you are looking for a fun and sophisticated dress, this Blue Petite Abstract Print Stretch Wrap
Best keyhole petite dress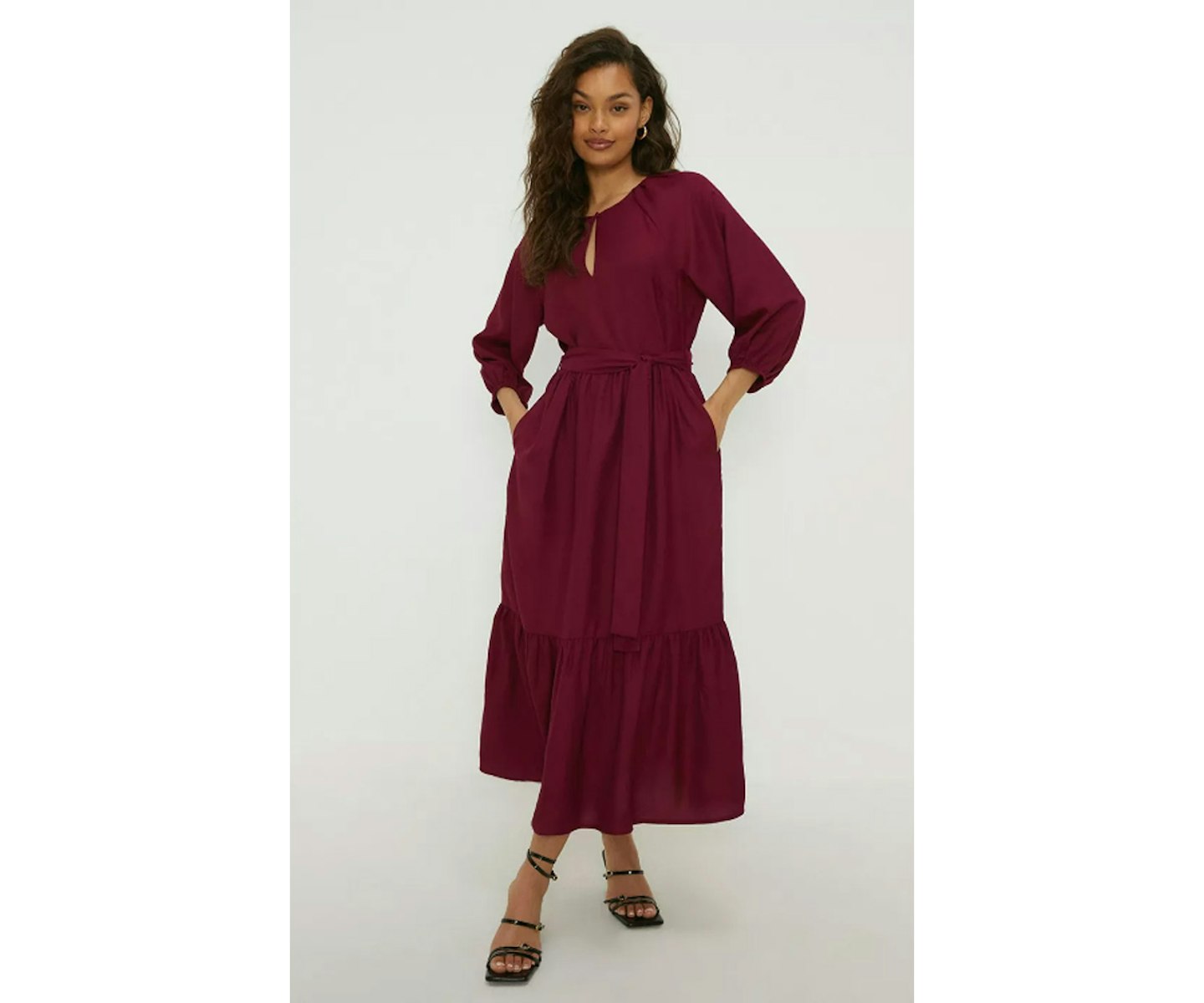 Dorothy Perkins
Description
This beautiful deep pink midi dress from Dorothy Perkins is available in a range of sizes and is
Best formal petite dress
Debenhams
Description
Embrace the elegance of the Petite Cluster Floral Lace Tiered Dobby Midi Dress, made from 100%
Best value petite dress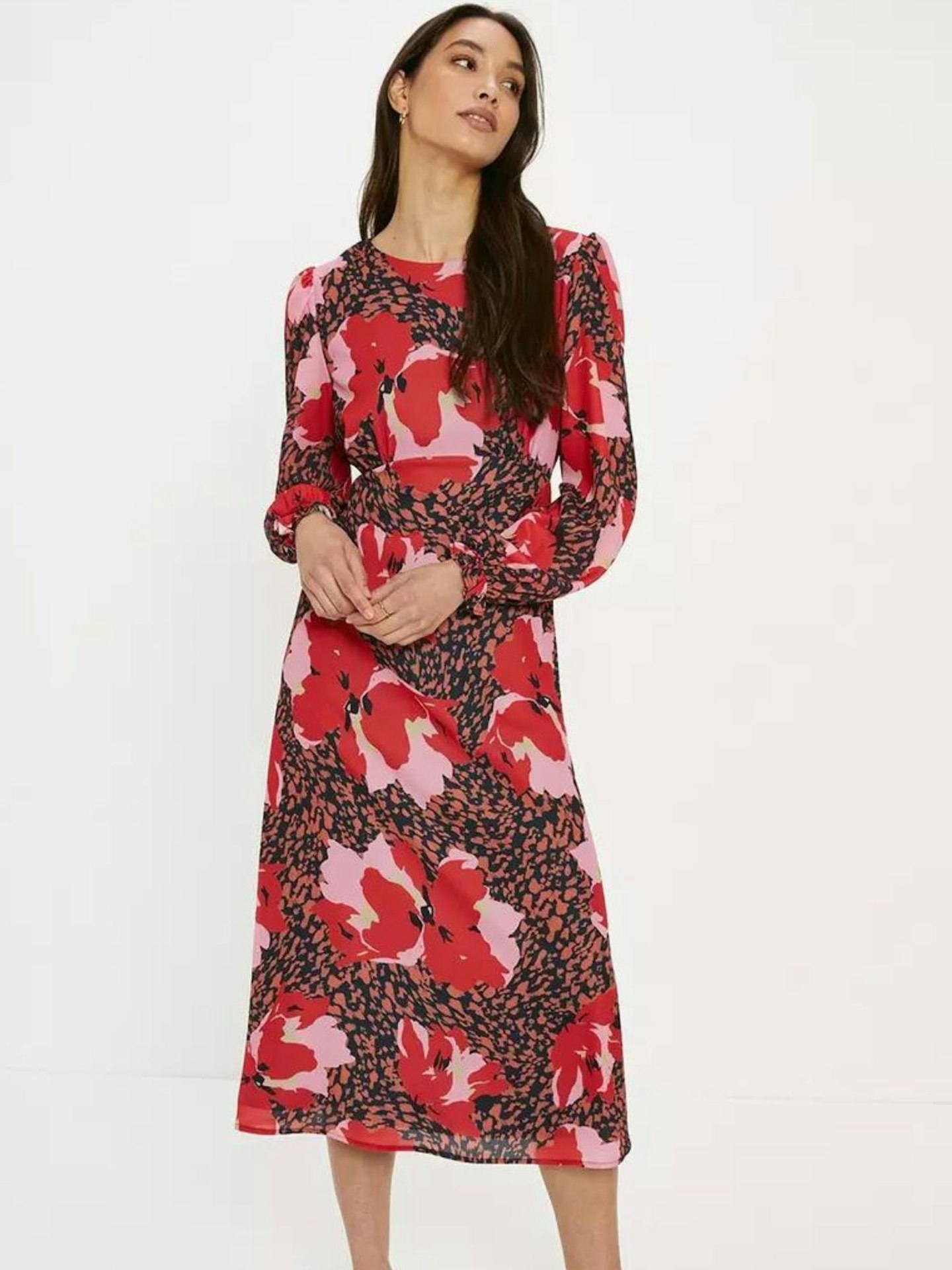 Oasis
Description
Crafted from 100 per cent recycled polyester, this Petite Long Sleeve Printed Midi Tea Dress from
Best summer petite dress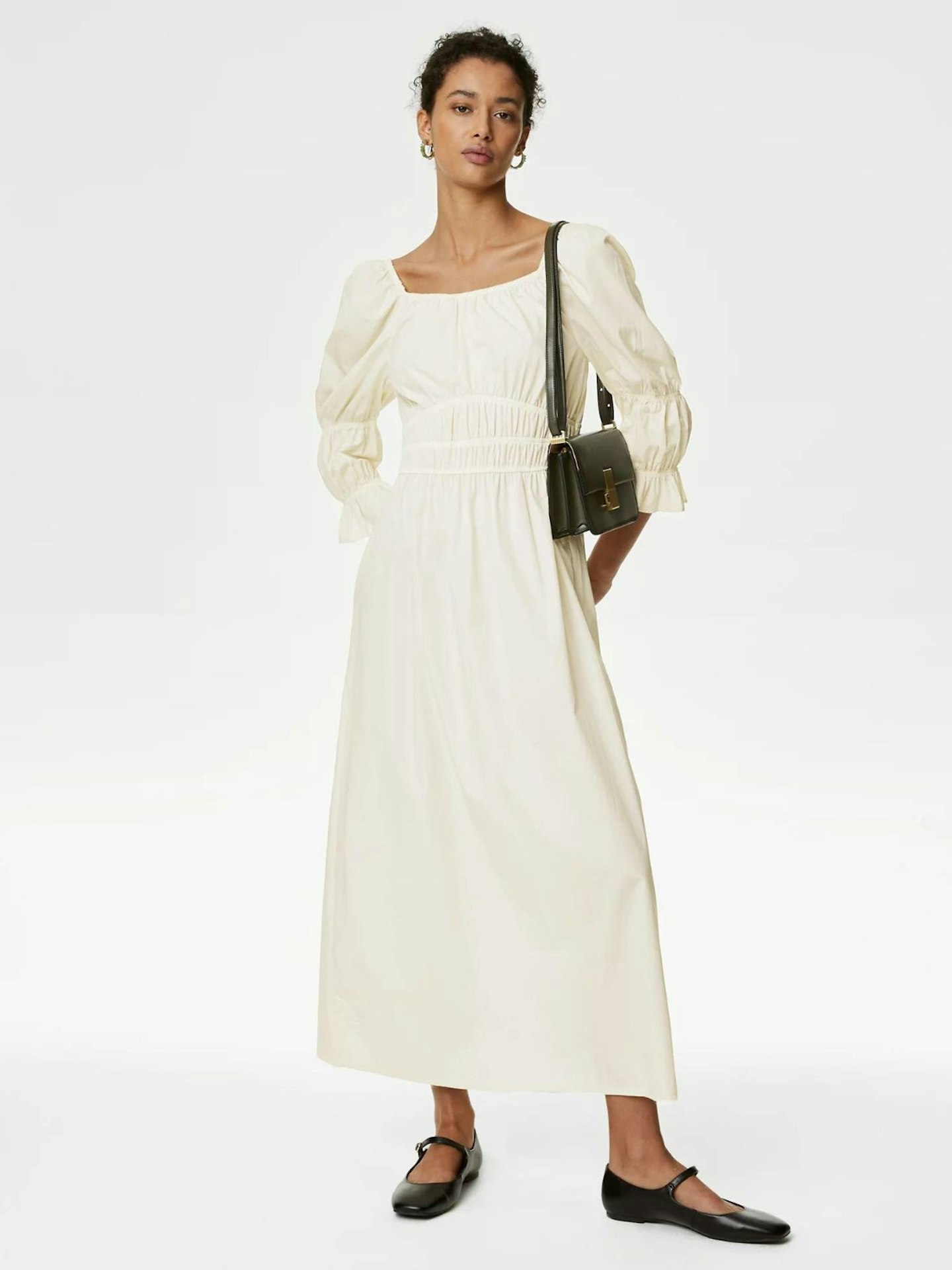 Marks and Spencer
Description
A new design from Marks and Spencer, this Pure Cotton Square Neck Midi Waisted Dress comes in a
Best flattering petite dress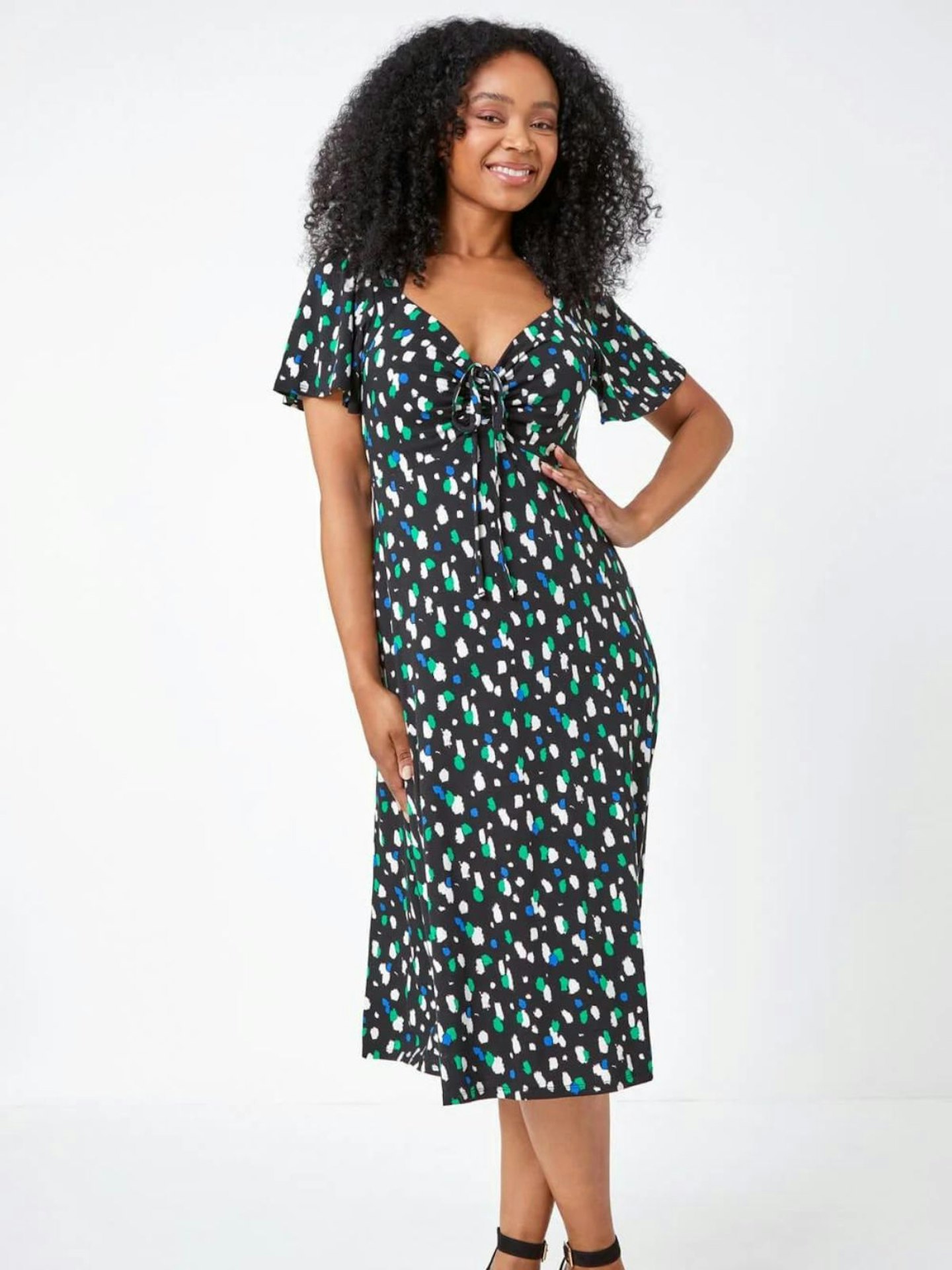 Roman
Description
Make a statement with the Black Petite Spot Ruched Stretch Midi Dress, adorned with a charming
Best petite wrap dress
Description
The Wallis Petite Aqua Animal Midi Wrap Dress is a stylish and versatile piece made with an animal
What is petite clothing size?
Petite sizes are designed for women 5'4" and under, regardless of their size. In the petite category, dresses can range in size from extra-small to plus-size. They tend to be shorter in length than regular clothing ranges so that the fit is proportionate. Sometimes there will be a 'P' on the clothing label to illustrate a smaller fit.
Do petite dresses cater only to smaller sizes?
Petite sizing focuses on height and proportions, not weight. These dresses come in a range of sizes, just like regular dresses, to accommodate different body types.
Where to buy the best petite dresses online?
If you haven't quite found the petite dress of your dreams, you can count on these retailers to have wonderful dresses available. Alternatively, why not consider renting a dress? Not only will you be able to wear a dress that you might not have been able to afford originally, but you'll be helping the planet too. Win-win! Here are some of the places we would recommend to get the best petite dresses.
Description
From elegant evening dresses to more formal frocks to wear to the office, Wallis' petite range
Description
We don't think you can go far wrong with M&S dresses. The brand says the pieces in their range are
Description
John Lewis is home to a vast collection of petite dresses and clothing from a range of popular
Description
If you're a fan of vibrant colours and pretty patterns in complimentary cuts, look no further than
Description
Seasalt Cornwall stocks UK sizes 6-20, with over half of their dresses coming with petite options
Ellen Kinsey is a senior health and wellness product writer for Yours, specialising in natural health and beauty. She lives and breathes all things food, travel and wellness.
A Print-Plus magazine subscription to Yours includes FREE UK delivery to your door, PLUS unlock a world of extra rewards and benefits including freebie prize draws and discounts from brands you'll love on our Yours app. Subscribe to Yours today!