Hair - we all have it - and for those of us who choose to maintain it, or aim to remove the hair completely, laser hair removal devices are your best way forward. Now available from the comfort of your own home and much more affordable than a fancy treatment centre and much less painful than a Brazilian wax, laser hair removal devices are giving us control of our body hairs without the hefty price tag. It's both cost-effective and can be done all from your own sofa with the telly on as a part of your self-care routine.
Essentially laser hair removal works by emitting pulses of laser light onto your targeted areas to absorb the pigment (melanin) from the hairs. This light energy works to destroy hair follicles and will delay future hair growth. Laser hair removal used to only be available in specialised salons, but now it's available to everyone. Some of the best are available from online retailers like Amazon, along with home waxing kits if you prefer that method.
The best laser hair removal devices at a glance:
• Top pick: Philips Lumea IPL Hair Removal 8000 Series - View offer on Amazon UK 
• Best laser hair removal device for the whole body: Braun IPL Silk Expert Pro 5 PL5137 Generation IPL - View offer on Amazon UK
• Best affordable option for laser treatment: IPL Laser Hair Removal with Cooling System- View offer on Amazon UK
Despite being initially more expensive compared to razors and creams, laser hair removal devices come with a wealth of benefits. Firstly, laser hair removal is really precise and lets you target specific areas of hair growth, even just a few hairs. This makes it great for facial hair removal and bikini lines. Common issues with waxing and shaving are ingrown hairs, but laser hair removal destroys hair from the root. There's little to no chance you'll get those pesky little ingrown hairs. For most people, laser hair removal is a permanent solution for hair removal.
After a necessary amount of sessions, you should see lasting results. Some may need a touch-up in a few months, but it is still the best long-term solution available today. It's also considered to be a less painful method of hair removal. Of course, this depends on the individual's pain threshold, and it may still be slightly uncomfortable, but sessions are usually quick so you're not uncomfortable for long.
Get ready to throw out your razors and waxing kits and bring in the laser hair removal device. Shop our selection of the best laser hair removal devices available in the UK. Furthermore, scroll down to find out more about their safety and how you can get the most from your device at home.
The best laser hair removal devices 2023
Top pick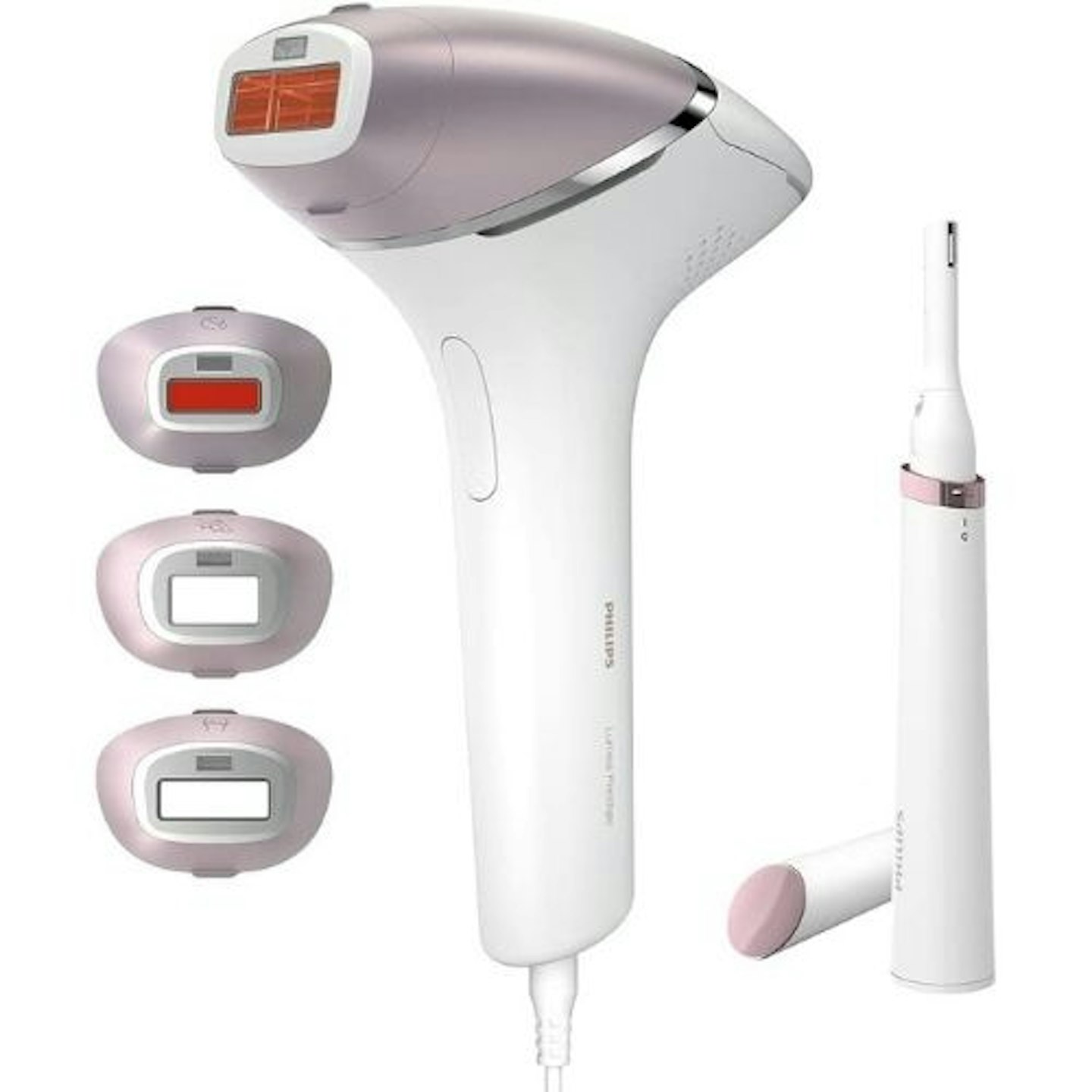 amazon
Description
This highly-rated IPL device by Phillips ticks all the boxes when it comes to at-home laser hair
Pros
Ergonomic - easy to hold and contoured to the body
Attachments for different areas of the body
Cons
Corded, some may prefer cordless
Best laser hair removal device for the whole body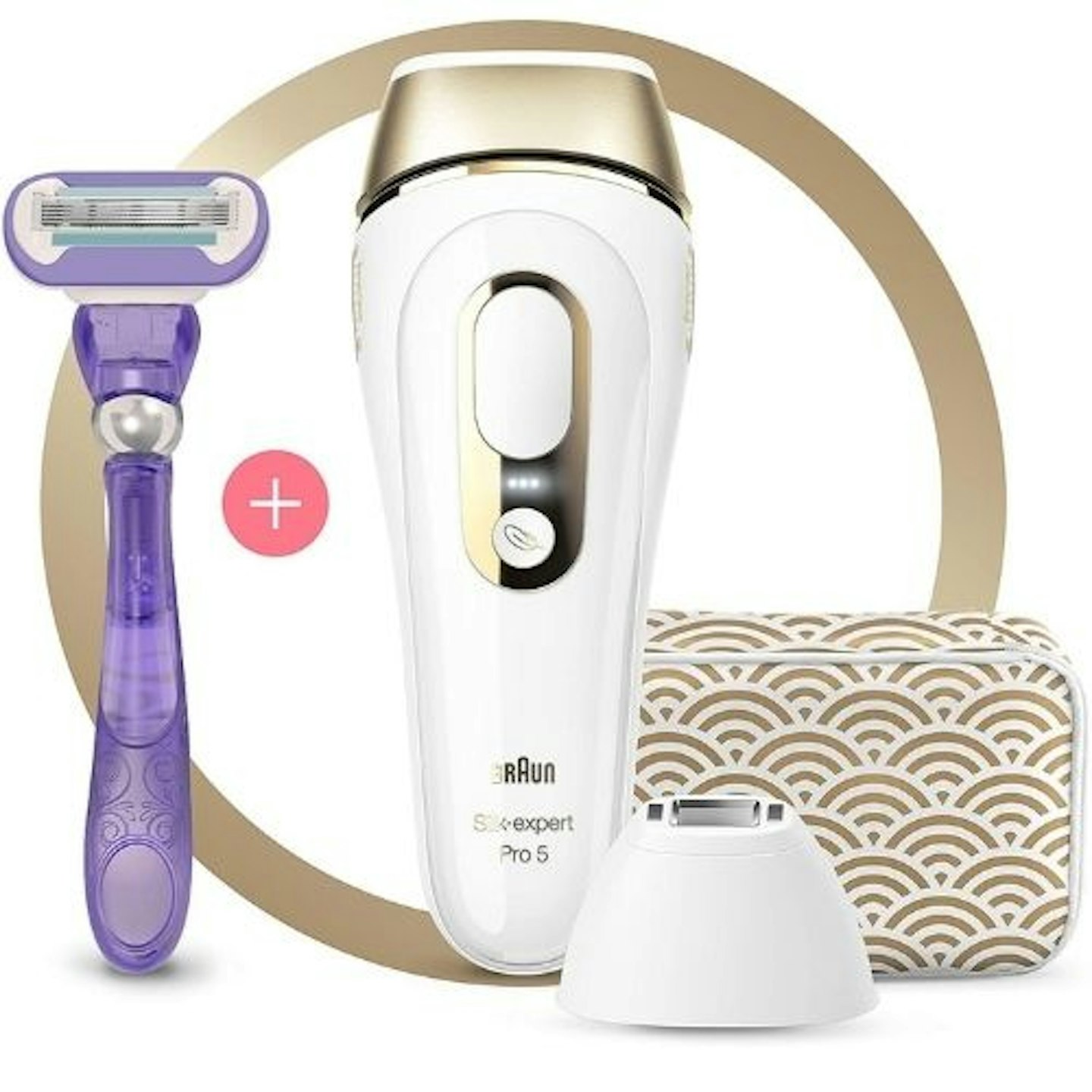 amazon
Description
Bring the beauty salon straight to your home with Braun's Silk Expert IPL device. Clinically
Pros
Great gift set with pouch and razor included
Easy to use with great results
Cons
Can't be used over tattoos
Best laser hair removal device for painless hair removal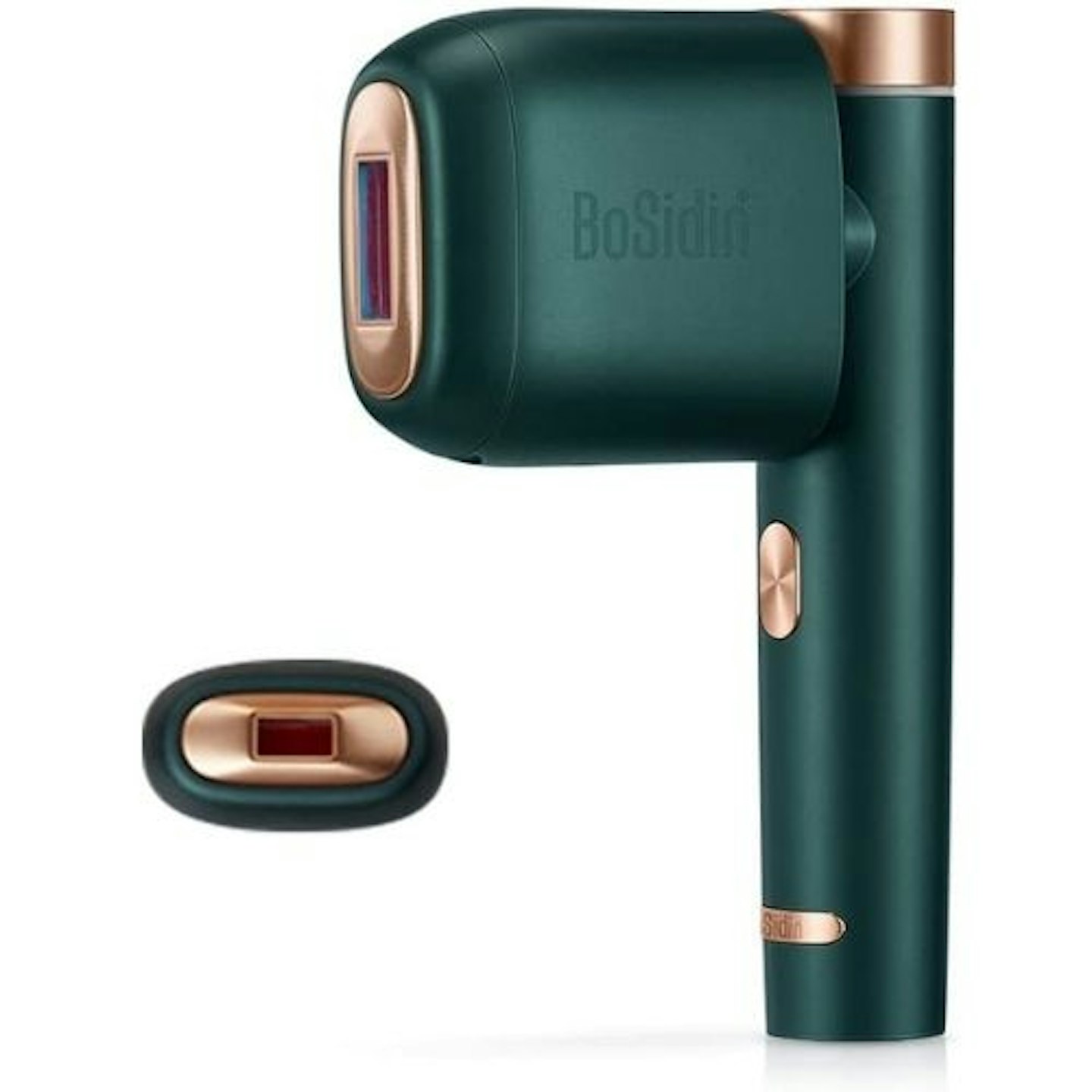 bosidin
Description
Another greatly reviewed laser hair removal device, the BoSidin Permanent Hair Removal Laser
Pros
Easy to use with minimal pain reported
Effectively removes and reduces hair growth
Best affordable option for laser treatment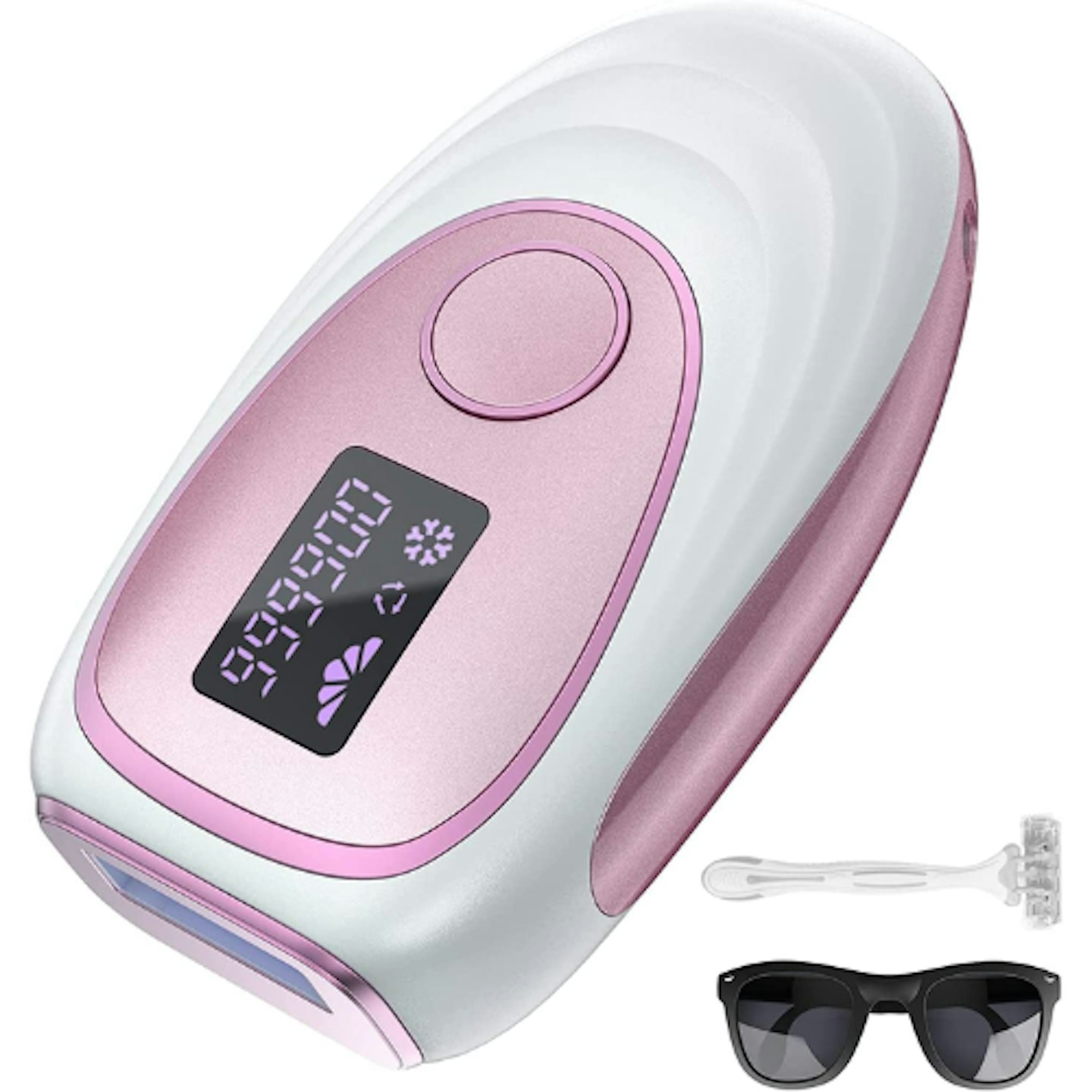 ebay
Description
If you're looking for at-home laser removal that won't break the bank, this AMINZER IPL Hair
Pros
Cooling function is effective
Lightweight and comfortable to use
Cons
People with thicker, darker hair may only find it effective on the highest setting
Best for clinic-standard laser hair removal
Description
The E-One Clinic Permanent Hair Removal Device is the first clinic-level IPL (Intense Pulsed
Pros
Long-lasting
Effective results, even on blonde hair
Cons
A bulkier tool compared to others
Best for longer-lasting effects
Description
The Ulike Laser Hair Removal Device can deliver salon results in four weeks. Suitable for
Pros
Lightweight and easy to use
Slows down regrowth effectively
Cons
No built-in skin colour sensor
Laser hair removal device FAQs
Are at-home laser hair removal devices safe?
According to Dr Ross Perry, Medical Director of Cosmedics skin clinics, at-home hair removal devices can be regarded as safe, due to lower levels of energy - but this will also impact the outcome.
"At-home devices emit less power so most are safe to use, but with less power you're not going to end up permanently hair-free, only reducing the amount of hair and thinning it."
What steps should I take to ensure a safe at-home laser?
First and foremost, it's important to always wear protective eyewear when performing laser hair removal. This is because the laser can cause permanent damage to your eyes.
A patch test is another important step to take prior to lasering a larger area. This avoids potential blistering, irritation, or any other side effects that can happen if your skin reacts badly to the laser treatment.
If you are going into your first at-home laser session, we also recommend avoiding sensitive areas such as your face or intimate areas until you've got to grips with your machine.
How to use an at-home laser hair removal device?
1. Start by exfoliating the area that you are planning on lasering. This will help remove all the excess dirt and oil from your skin and help you get the best results.
2. Shave the area thoroughly, preferably with a brand-new razor.
3. Perform a patch test by starting with a small area. Wait a few weeks to ensure there is no adverse reaction.
4. Off you go. Make sure to start with a low-energy setting and work your way up. Remember, laser hair removal is a process, so don't expect immediate results.
Eleanor Weaver is the Deputy Homes & Garden Product Editor for Yours, specialising in home décor, furnishings and appliances. Having worked commercially on Yours magazine and Yours.co.uk for the past six years, she's previously hosted Yours Live events and loves looking for home inspiration online.