Sometimes all you need is a little UK staycation to rest and recuperate in the stunning English countryside, and the Retreat at Elcot Park offers that and more to its visitors. The 18th century country house is nestled in the rolling West Berkshire countryside, oozing traditional English style alongside modern quirks to make your stay as comfortable and relaxing as possible.
Location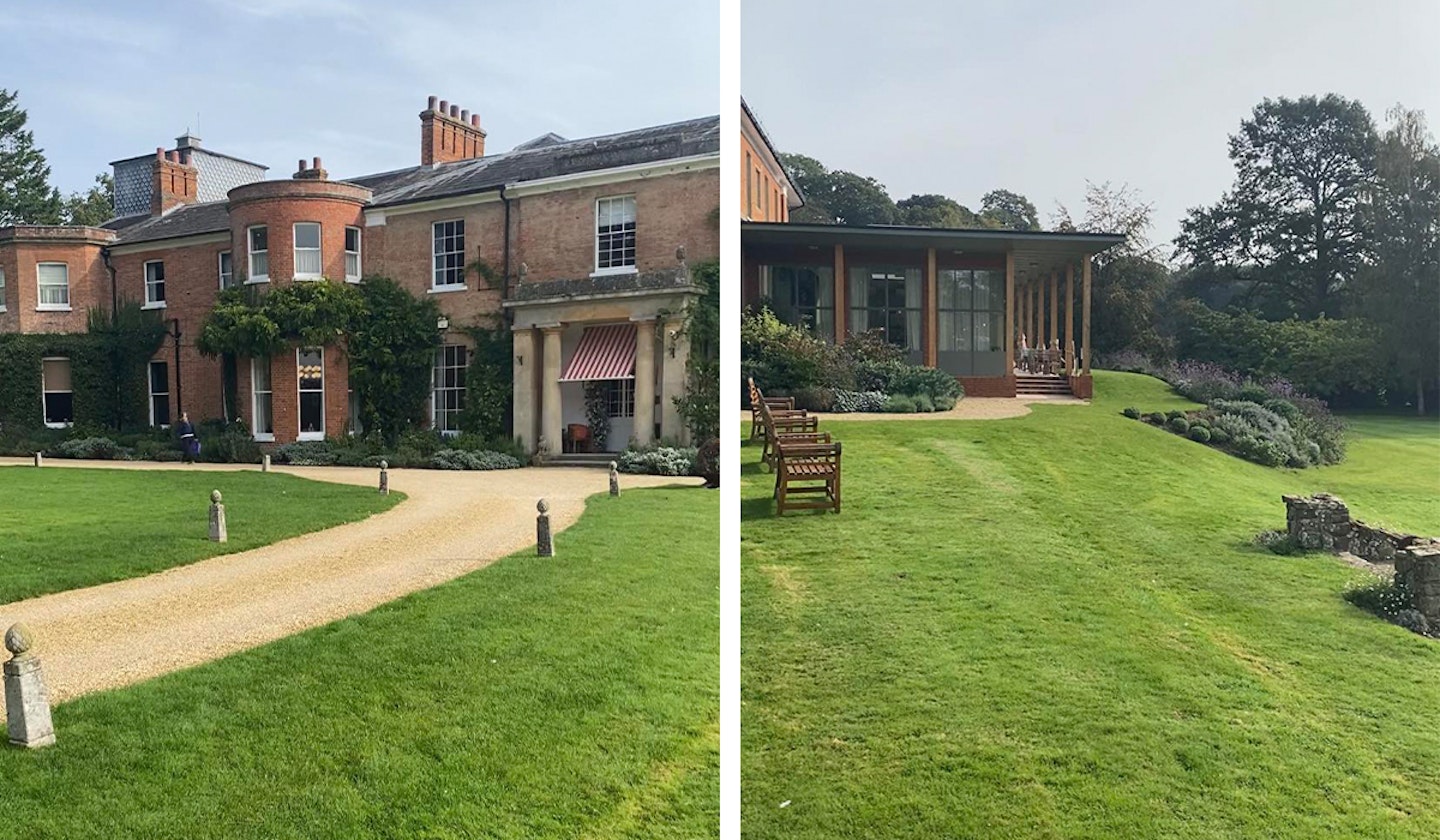 You'll find Elcot park just off the M4 near Newbury. On arrival, you'll be greeted by a stunning driveway up to the building before being treated to a delicious welcome drink on arrival in the comfortable and cosy reception area. Before being shown to your room, a friendly member of the team will show you around the hotel to help you get your bearings of where everything is which is a really helpful touch if it's your first time staying there.
Style and design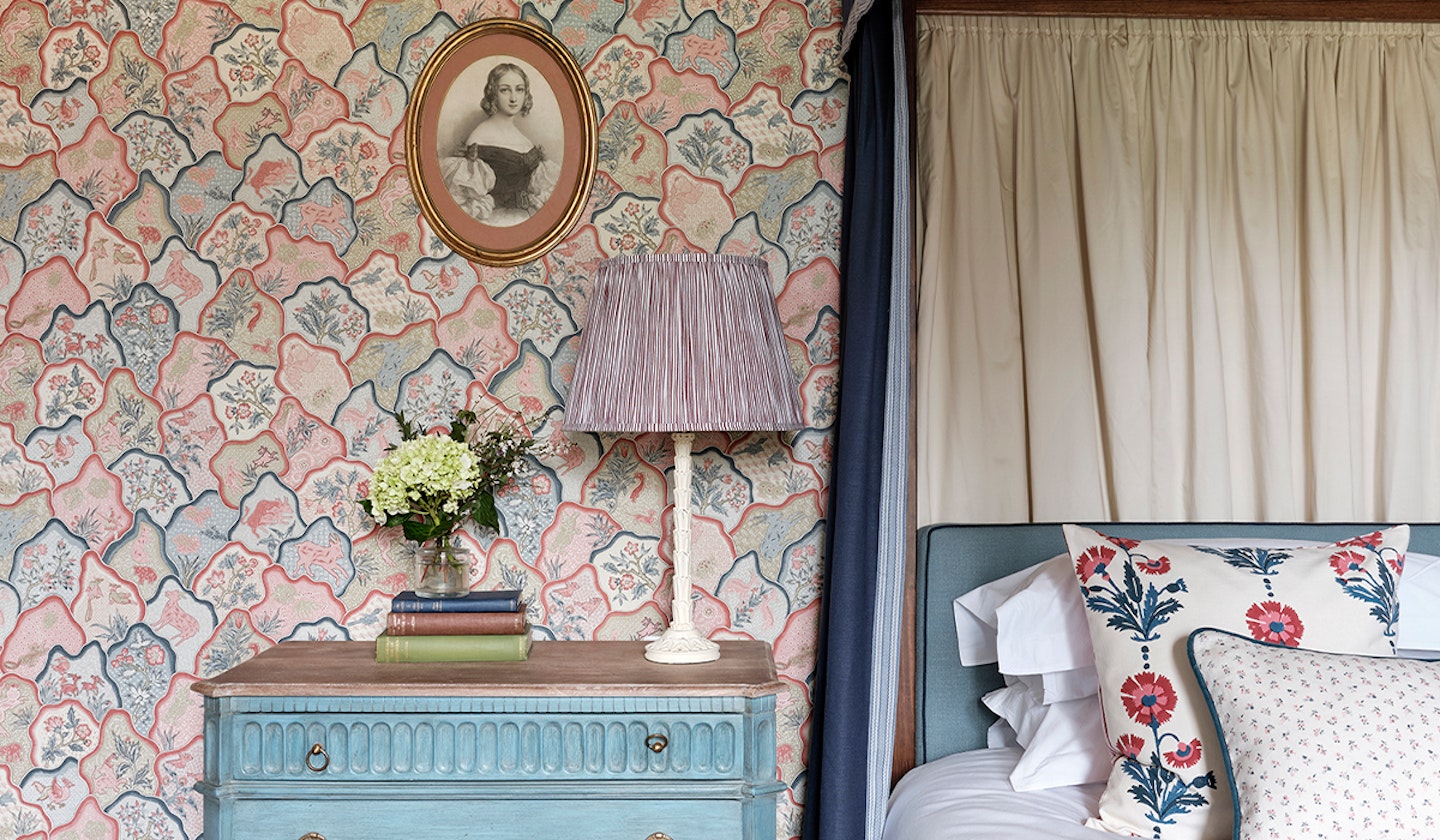 With a rich history, it's no surprise the decor is very traditional at Elcot park. Whatever room you decide to stay in, expect warming colours, high ceilings and classic furniture as well as plenty of art hung on the walls to give a timeless feel that really doesn't date.
With its stunning setting really being the main focus of the hotel, it's no surprise much of the decor and interiors are inspired by nature and the beautiful setting of Elcot Park.
Rooms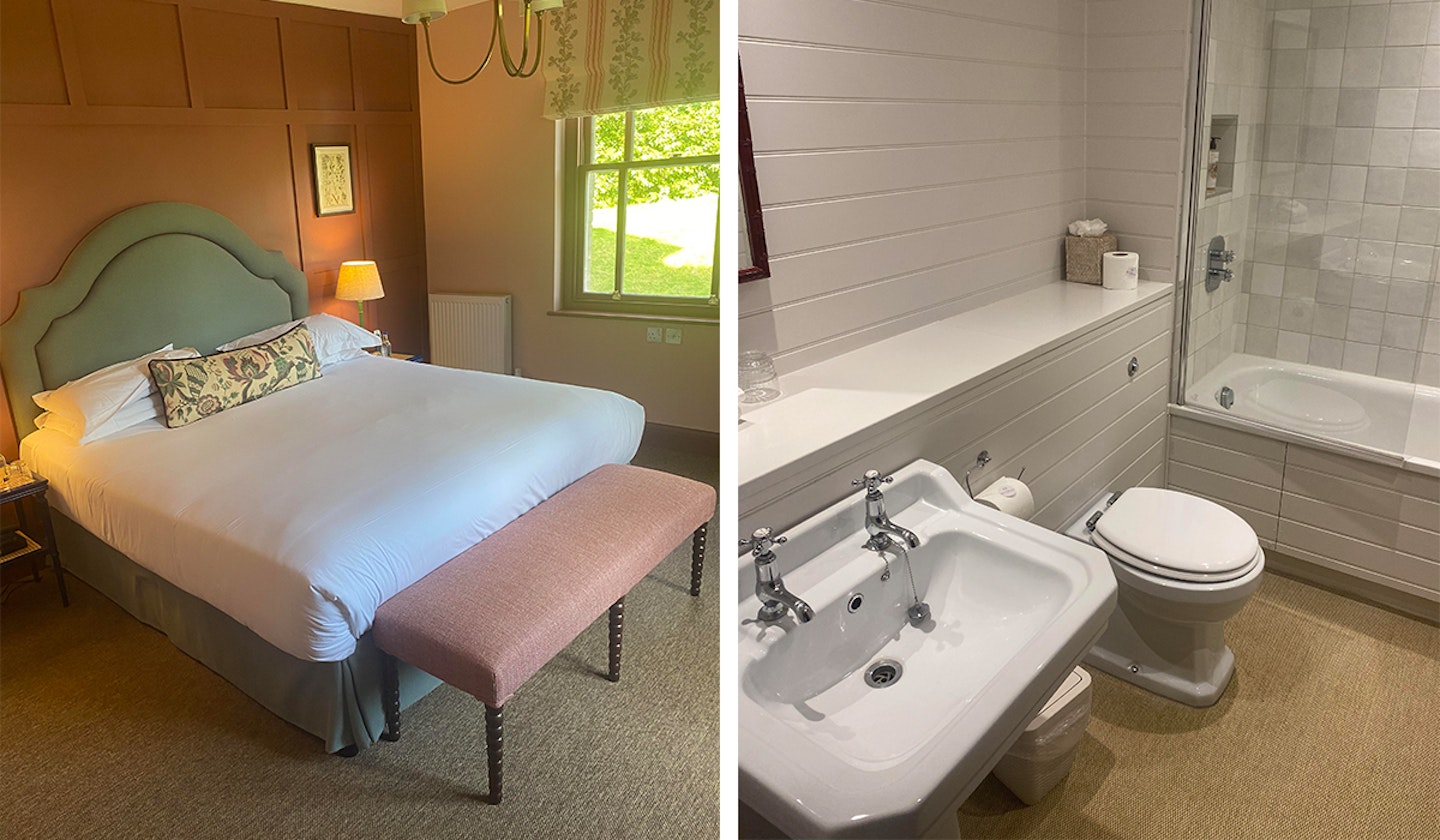 There are a range of different room options to choose from at Elcot, from smaller classic rooms to luxurious large suites all bringing that traditional English countryside feel in its decor. Each room is not only numbered but has its own unique name too. We stayed in a Culture room (room 18) which also had a spacious balcony. This room type starts from £232.50. The only issue was that the doors out to the balcony didn't seem to lock. Inside the room was a small wall-mounted TV with plenty of channels to choose from, tea and coffee making facilities complete with a modern coffee machine and a range of different tea blends to enjoy. There's also some new magazines to read, bottles of fresh water and a dressing gown to keep you cosy as you relax. In the bathroom was a small bath, shower over the bath and a range of toiletries including shampoo, conditioner, body wash, hand wash and lotion from the Signet range which smelt absolutely beautiful.
While the decor and facilities were ideal in the room, there were some things which could have been cleaner. For example, the windows were a little dusty with cobwebs and the outdoor furniture hadn't been cleaned and was covered in spider webs which was disappointing on such a sunny day. Having said that, everything else was immaculate, and the big king size bed was very comfortable for two rather tall guests. It's also understandable that sound proofing can be an issue in older properties where the changes you can make to a building are limited, however, I did find it very clear to hear other people's conversations inside their rooms when walking through hallways, and similarly, inside our room when other people were outside our room. Being a dog-friendly hotel, a must-have here for us at Yours, you could regularly hear dogs barking in rooms which really didn't bother us, but is worth noting for your stay. Importantly, the sound certainly didn't bother us at night, and it couldn't have been more silent. We got to sleep almost instantly in the very large bed with comfortable pillows. The mattress was firmer than we'd usually like, but still very comfortable, and the bedding felt soft and luxurious.
Services and facilities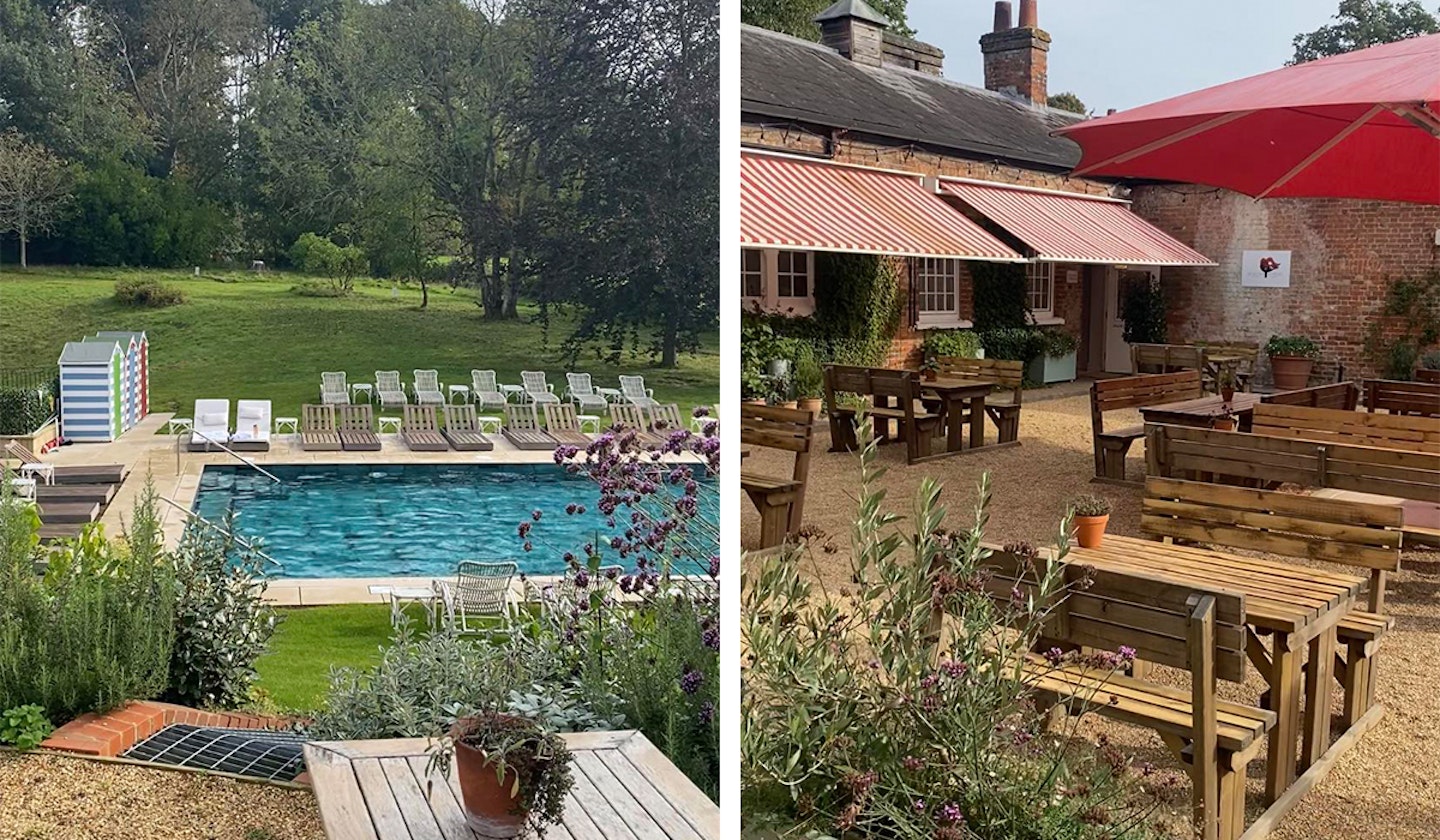 One of the main focuses of the hotel is the Signet Spa. Inside, you'll find the hydrotherapy pool, Himalayan Salt Sauna and Aroma Steam Room. Compared to other spa hotels, it was a very small spa area and unfortunately, the spa was rather busy when we arrived there, with no loungers available for us to sit and relax on. It was the same for the sauna and steam room too, and these were full every time we went to go in them. With it being such a small space, it would make sense for guests to be given allocated time slots to use the spa to avoid overcrowding. Although the indoor hydrotherapy pool wasn't too busy, it was quite small in size. We found some of the buttons for the hydrotherapy features didn't work and it felt a little bit too lukewarm in temperature to fully relax.
Luckily, the day we visited was a very sunny and warm day outside, so we were able to make the most of the outdoor sun loungers and outdoor heated pool. Despite the outdoor pool being heated, it was very cold in temperature with many guests including ourselves finding it colder than expected for a heated pool. One area we were impressed with was the changing facilities at the spa, with plenty of showers, private changing cubicles, secure lockers and vanity areas available. To make your stay extra special, there are a range of spa treatments on offer that can be booked at the spa reception.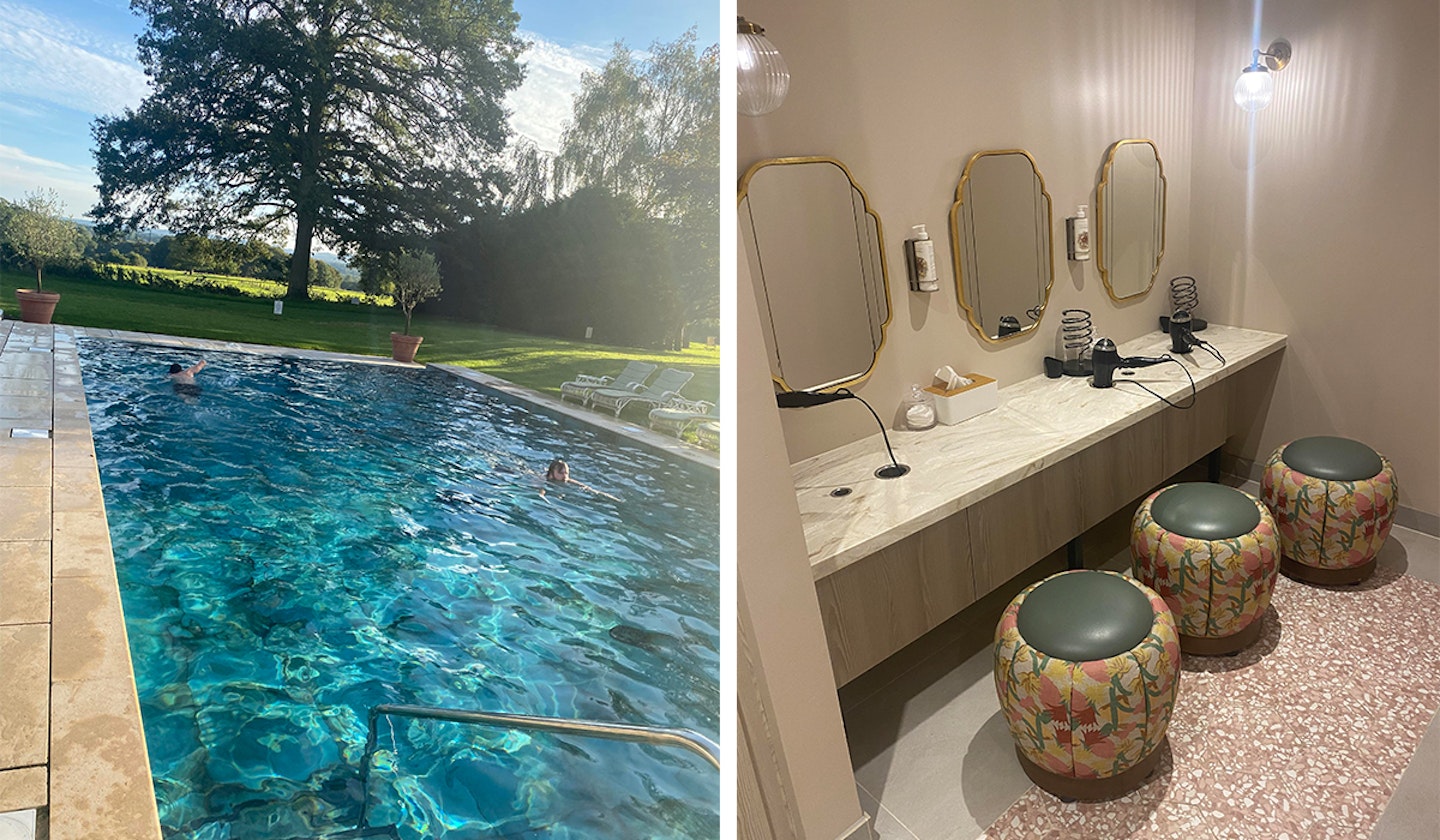 In the spa, you'll also find the hotel gym which felt spacious and airy, full of the latest modern equipment. Luckily when we used the gym, we were the only ones in there as there is only one of each machine, so I imagine it could feel quite crowded at busier times.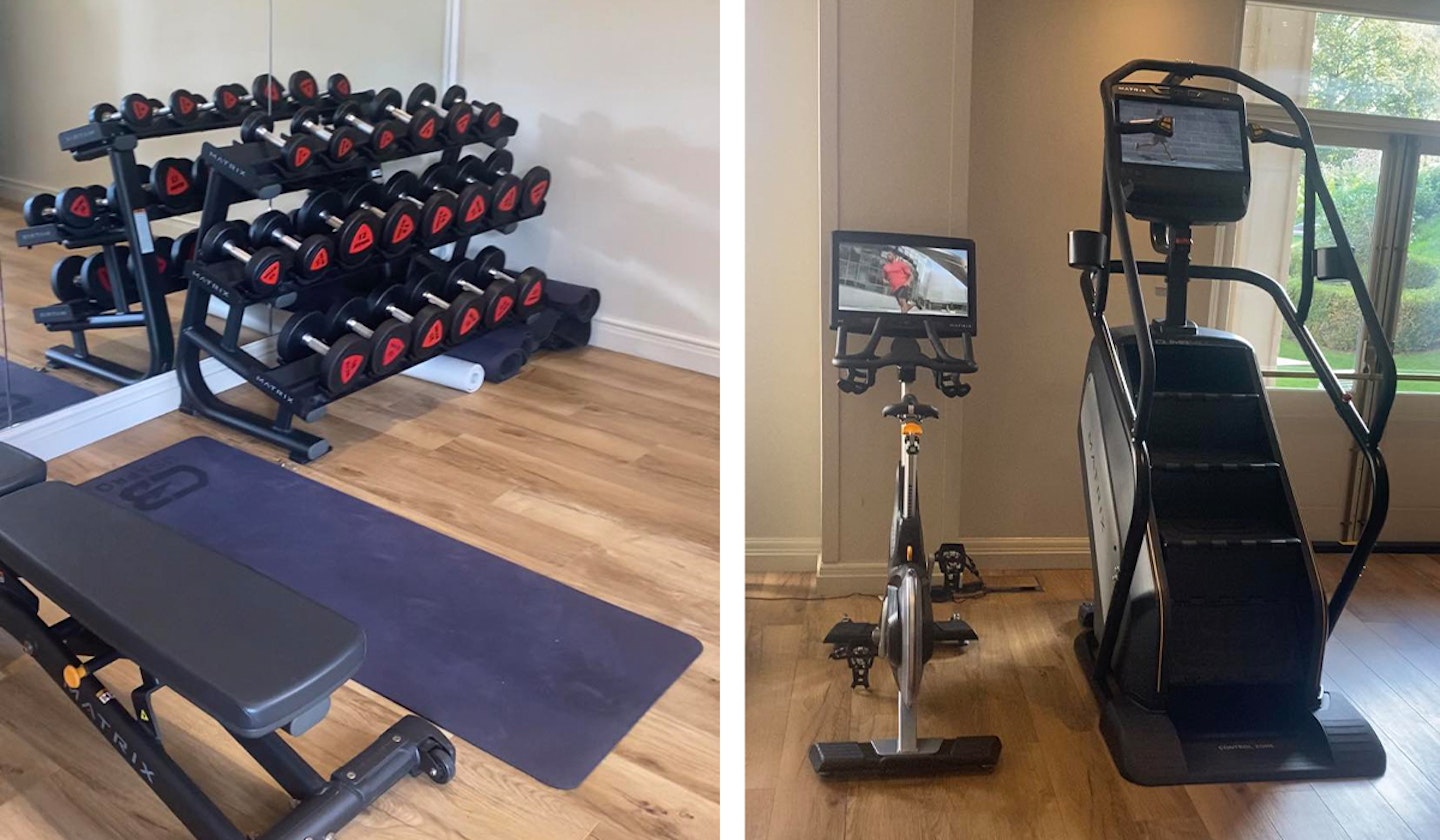 There is a lot of attention to detail at The Retreat, and although there were no refrigerators in the rooms, there was a pantry near every room fully stocked with a fridge of cold drinks including milk for tea, along with a range of tasty snacks for peckish moments which we thought was a really lovely touch and not something we'd seen before at other hotels.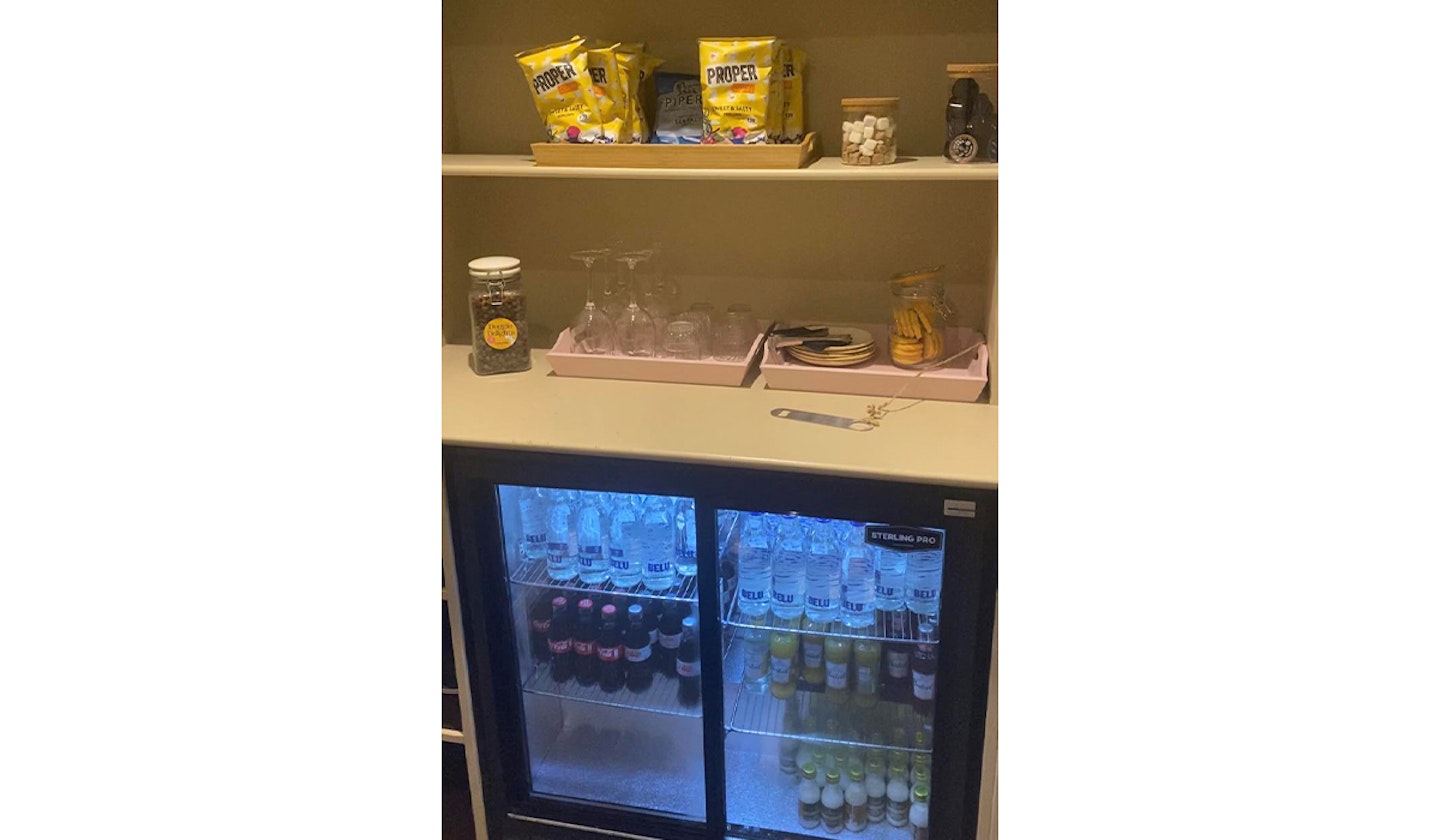 Being dog-friendly and located in the heart of the countryside, it's no surprise there are a wide range of walking routes to take from the hotel in a range of distances depending how much of a walk you like. We were very impressed to find the hotel offered a range of detailed maps for different walking routes. We tried the 5k walk and it was great to see some of the surrounding areas and scenery. There's also no need to worry if you've forgotten your walking boots as the hotel offers wellington boots in a range of sizes for guests to borrow.
Food and drink
Elcot offers two different restaurants to eat in, the 1772 Brasserie serving more traditional British food and YU, a fine dining Pan-Asian Restaurant, serving a huge range of delicious sushi dishes.
We had dinner at the 1772 Brasserie and were very impressed. The staff were extremely accommodating throughout, explaining the different dishes and very attentive throughout our meal.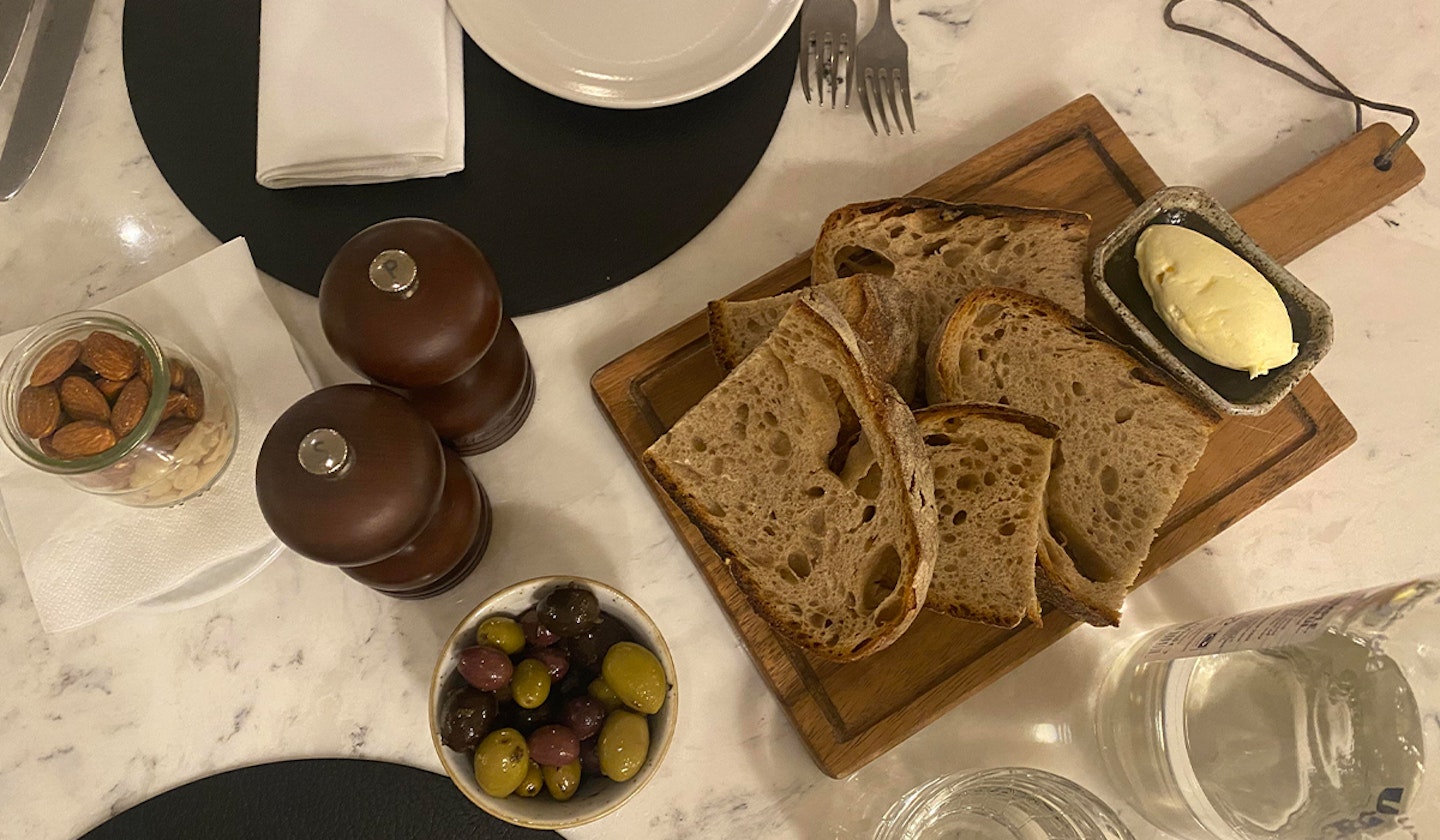 After choosing a drink from the lengthy wine and cocktail list, it was time to choose our food and we really were spoilt for choice. Although the menu wasn't huge, each option sounded delightful. In the end, we decided to go for some nibbles to start, with some sourdough, nuts and olives and then the beef bavette and grouse special for our mains.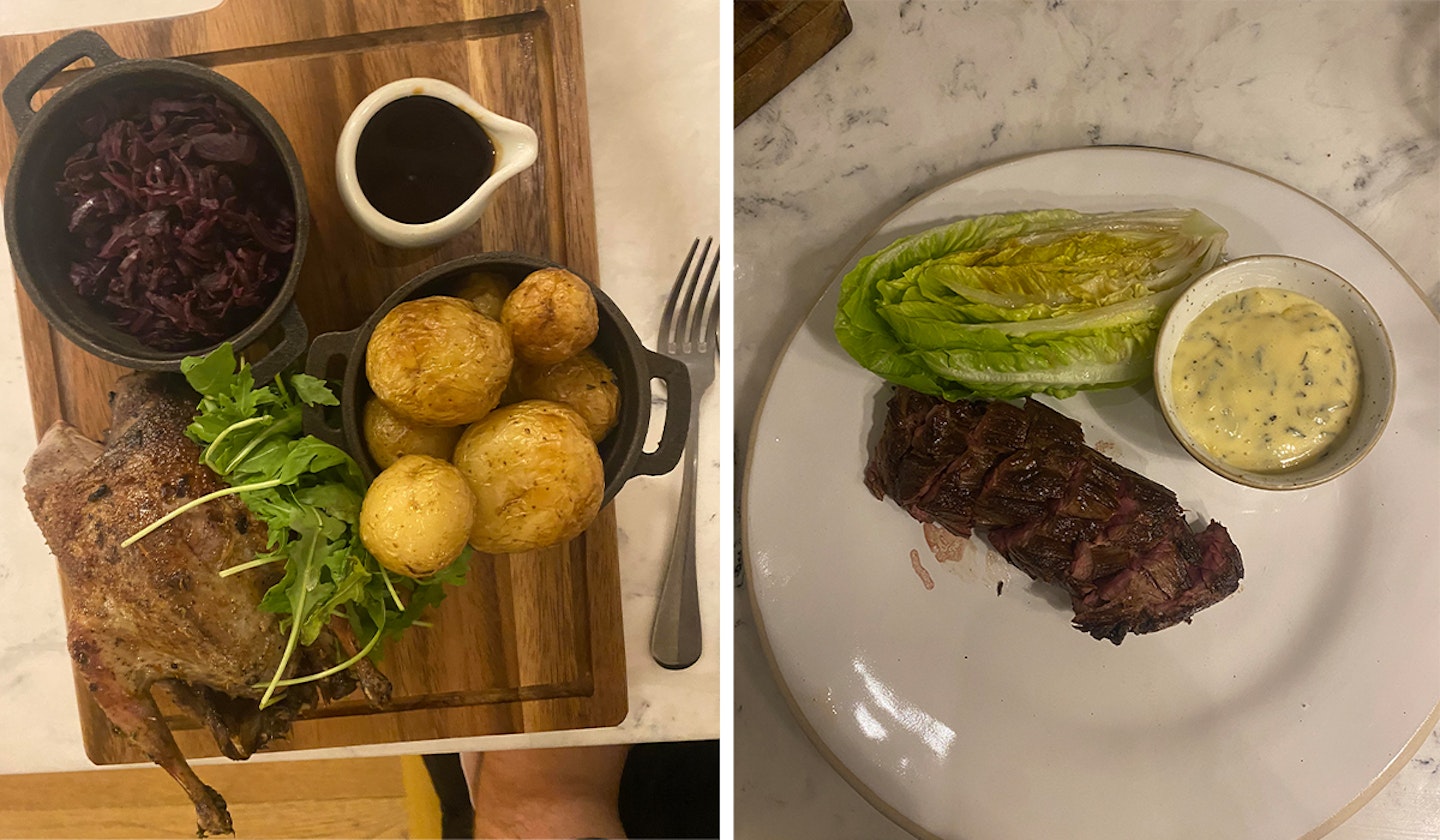 All the food tasted fresh and delicious and the portion sizes were very generous. So much so that we really couldn't manage a dessert, which I was very disappointed in myself about as they all sounded so tasty!
We seriously couldn't fault the whole restaurant experience, from the service to the food, I was just disappointed I couldn't eat anymore.
In the morning, still a bit full from dinner, we headed for breakfast in the orangery. This is a lovely bright and airy space, and it was the ideal setting for breakfast.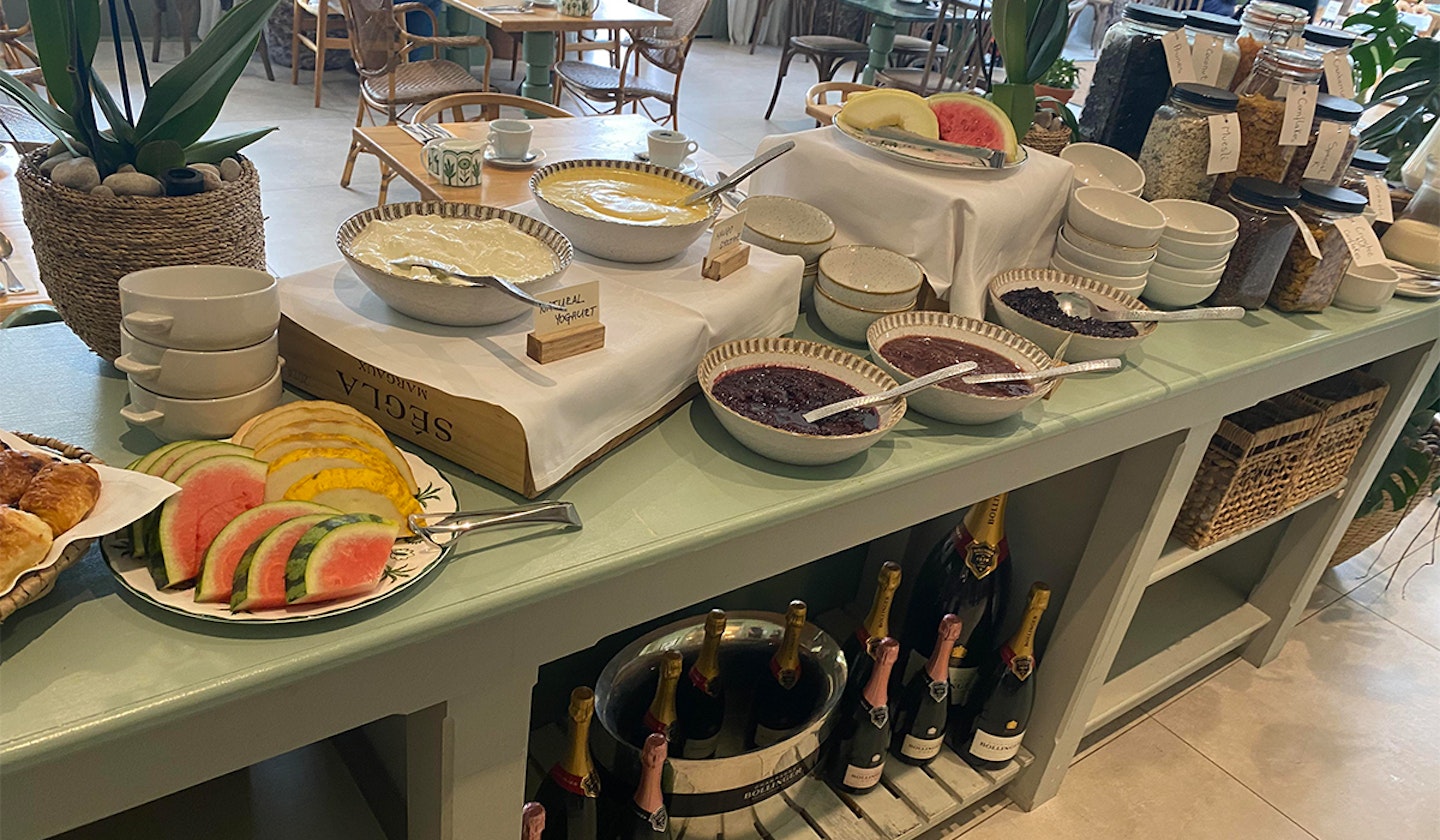 The continental breakfast is included in the room rate, however there are some cooked breakfast options you can order at an extra cost. We decided to stick to the self-service continental breakfast as the choices were very impressive.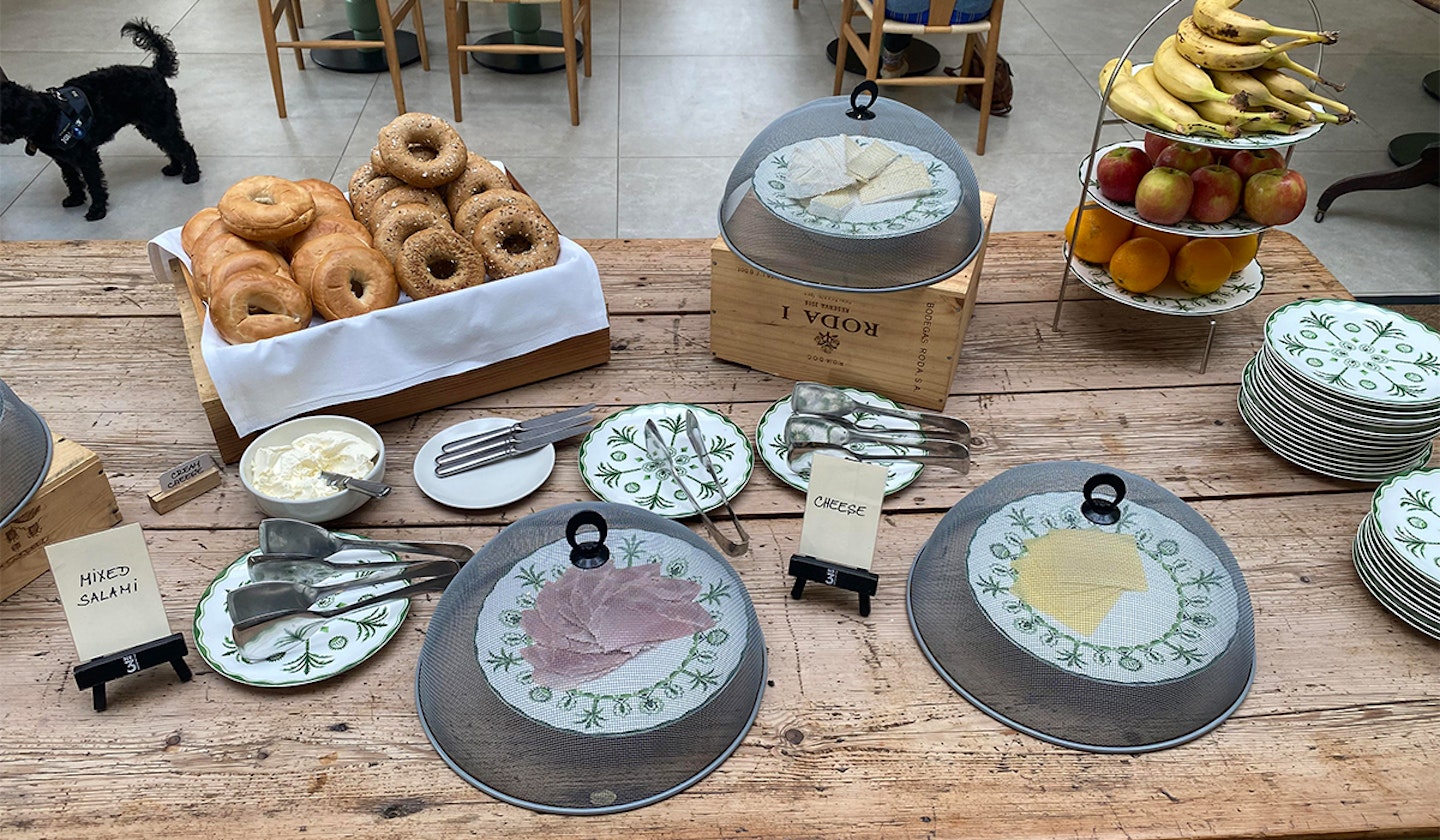 The breakfast included a range of yoghurts, pastries, cereals, bagels, toast, jams, spreads, cold meats and cheeses and fruit which were all delicious and the staff were very attentive making sure tea and coffee was always topped up. You also had the option of asking for eggs and bacon to order which was included in the room rate.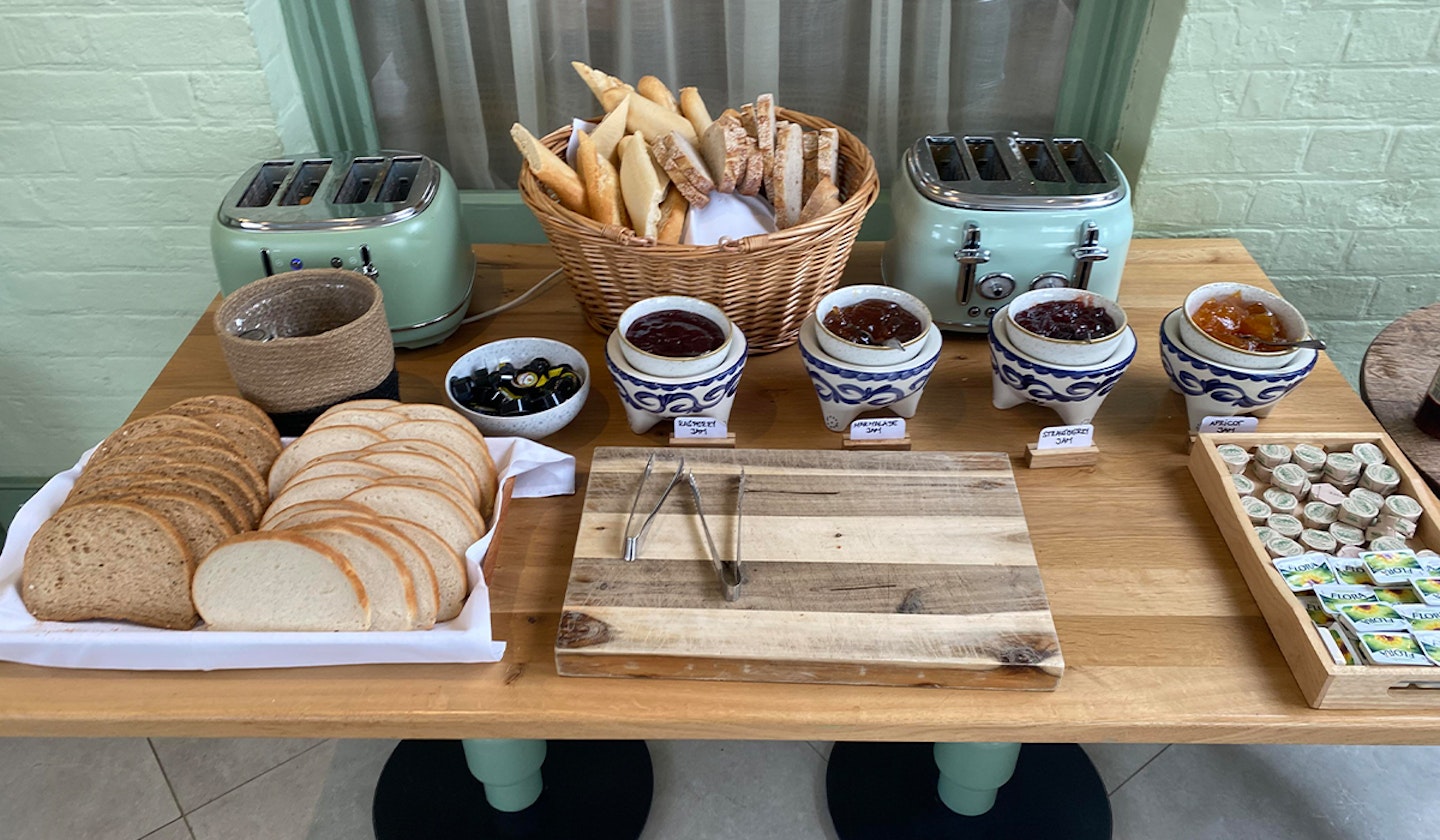 Final thoughts
If you're looking for a relaxing UK staycation in the heart of the English countryside with a traditional feel then the Retreat at Elcot Park is the idyllic location. The grounds are peaceful and calming and the staff make the whole experience a truly relaxing one.
If however it's a UK spa break you're looking for, we probably wouldn't recommend the Retreat as the facilities are quite limited and there are other dedicated spa hotels with a much wider range of spa experiences and facilities, suited to a larger volume of guests.
This however doesn't take away from The Retreat as a relaxing hotel escape with an impressive restaurant and luxurious rooms to match, providing the perfect haven for a countryside escape.
To enjoy more regular stories just like this, become a Yours subscriber and become part of our fun and friendly community of like-minded readers.
Lorna White is a Senior Digital Writer at Yours.co.uk. She was previously a writer at Yours Magazine writing features and news stories before joining the digital team. Lorna loves the great British countryside and likes to spend her spare time out and about in her home of Nottinghamshire walking her dog, Pippin.