If you're in need of a much needed rest, then booking yourself in at one of the best UK spa hotels is a must if you're looking for a relaxing staycation break. From taking a break from work to simply wanting to treat yourself, spa hotels have become increasingly popular over recent years, with a shift in us choosing to prioritise our mental and physical wellbeing.
Whether you're planning it for yourself for some me-time or it's a girls trip with your nearest and dearest, we're very spoiled here in the UK when it comes to luxurious spa hotels.
From seaside escapes to spa hotels nestled in the picturesque countryside, we've rounded up our favourite spa hotels in the UK to make your search a whole lot easier so you can focus on being pampered!
Ragdale Hall Spa, Leicestershire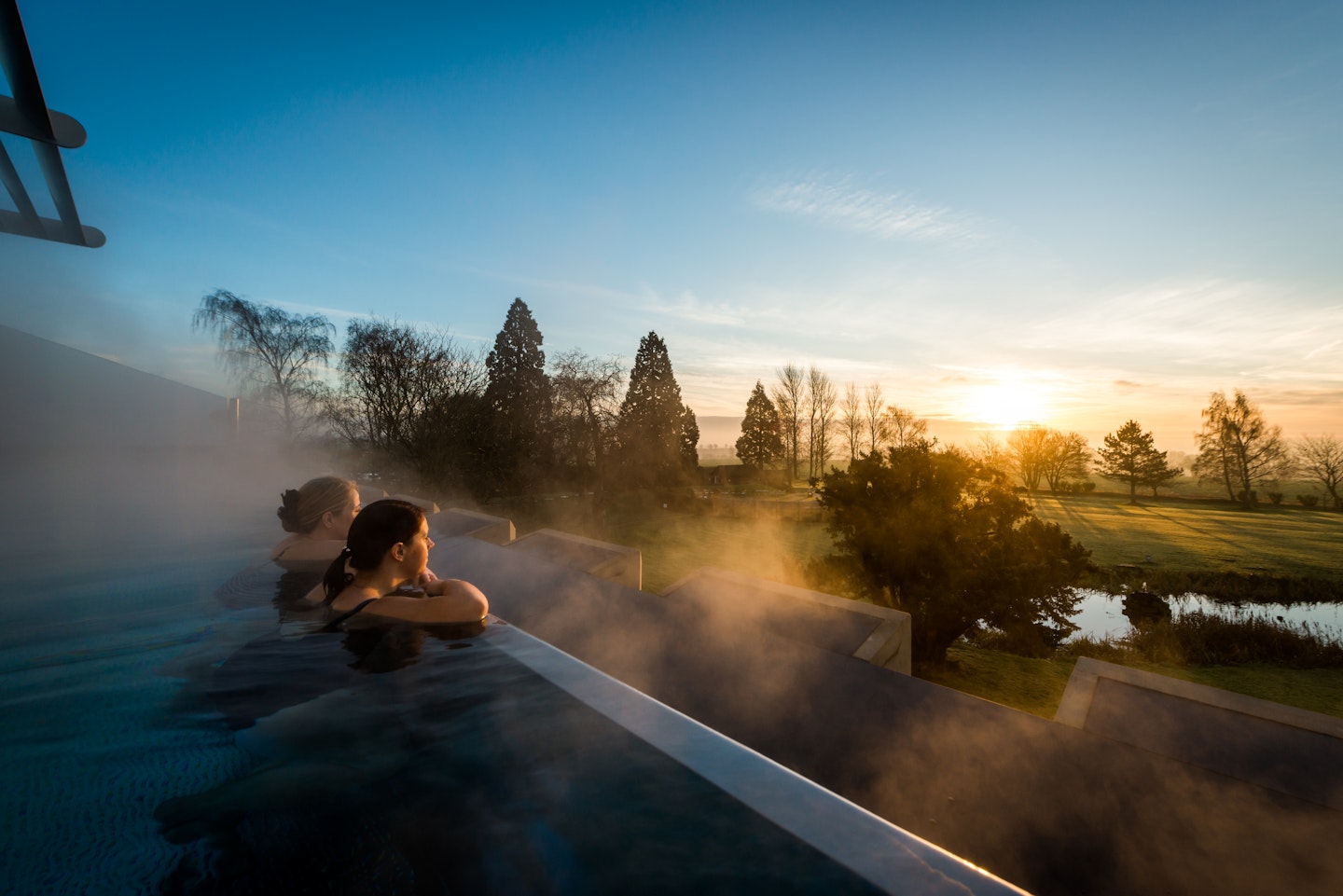 Located in the heart of the Leicestershire countryside, Ragdale Hall Spa is a family run spa with over 30 years of history. With six unique pools including an impressive infinity pool looking out over the hills, 12 heat and water experiences and a range of treatments available as well as fitness classes, it's one of those spas where it's very easy to get lost but you can easily spend a whole weekend there without getting bored.
Thyme, Cotswolds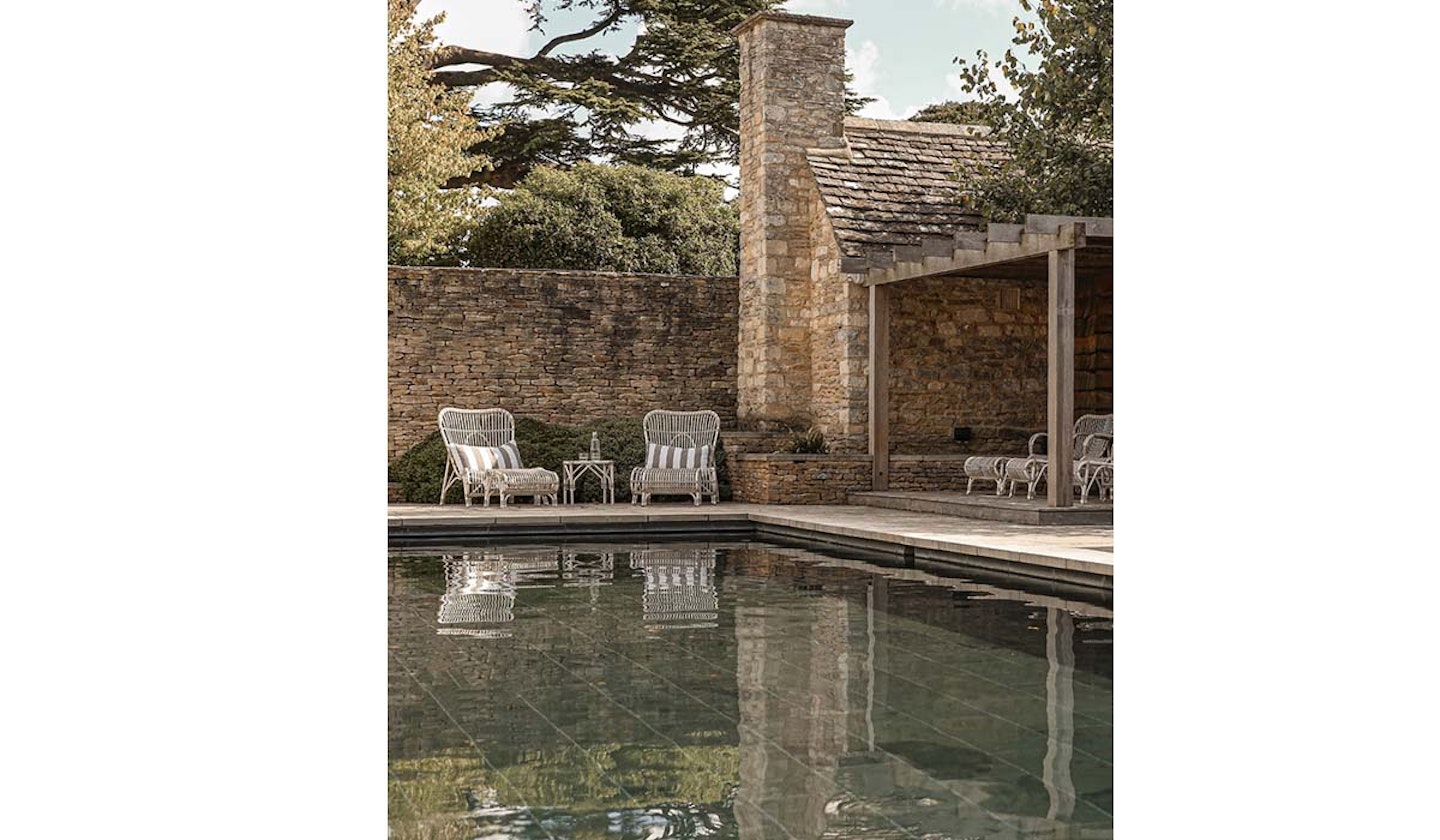 If peace and tranquility is what you're after, then Thyme in the Cotswolds is the ideal choice. With a range of accommodation options to stay in all inspired by calming botanical interiors, there are plenty of room types to choose from. The spa itself is focussed on wellness from within, offering a range of nurturing treatments using natural ingredients to help you connect with nature.
Galgorm Hotel and Spa, Northern Ireland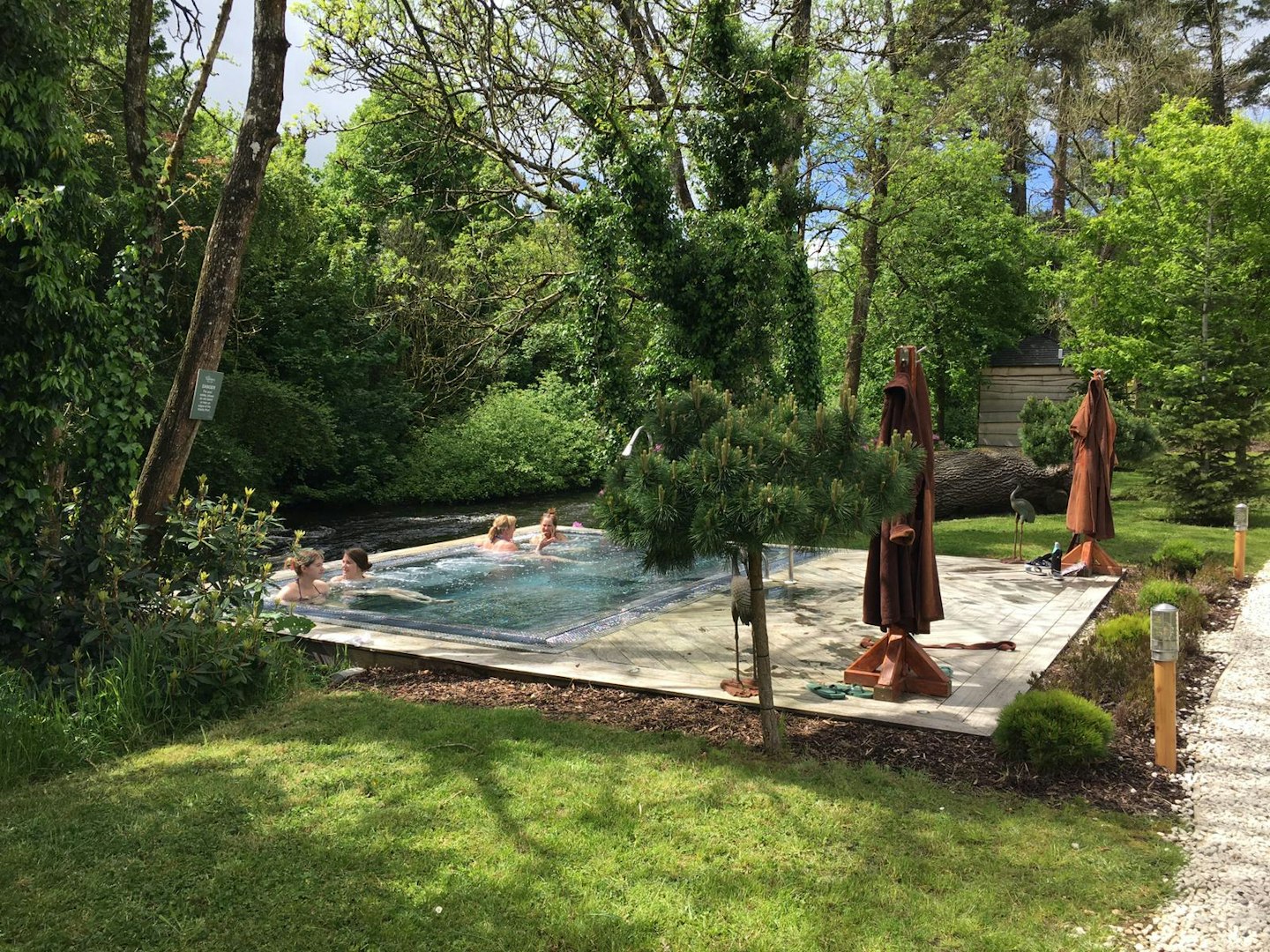 For those wanting to travel further afield, Galgorm Hotel and spa is a luxury hotel and spa located in Norther Ireland located in the lush parkland. There's a range of accommodation types to choose from, including cosy little shepherd's huts to quaint cottages. The spa is the main attraction, featuring both indoor and outdoor pools, hot tubs, steam rooms and saunas surrounded by the tranquility of the Northern Irish countryside.
Gilpin Hotel and Lake House, Cumbria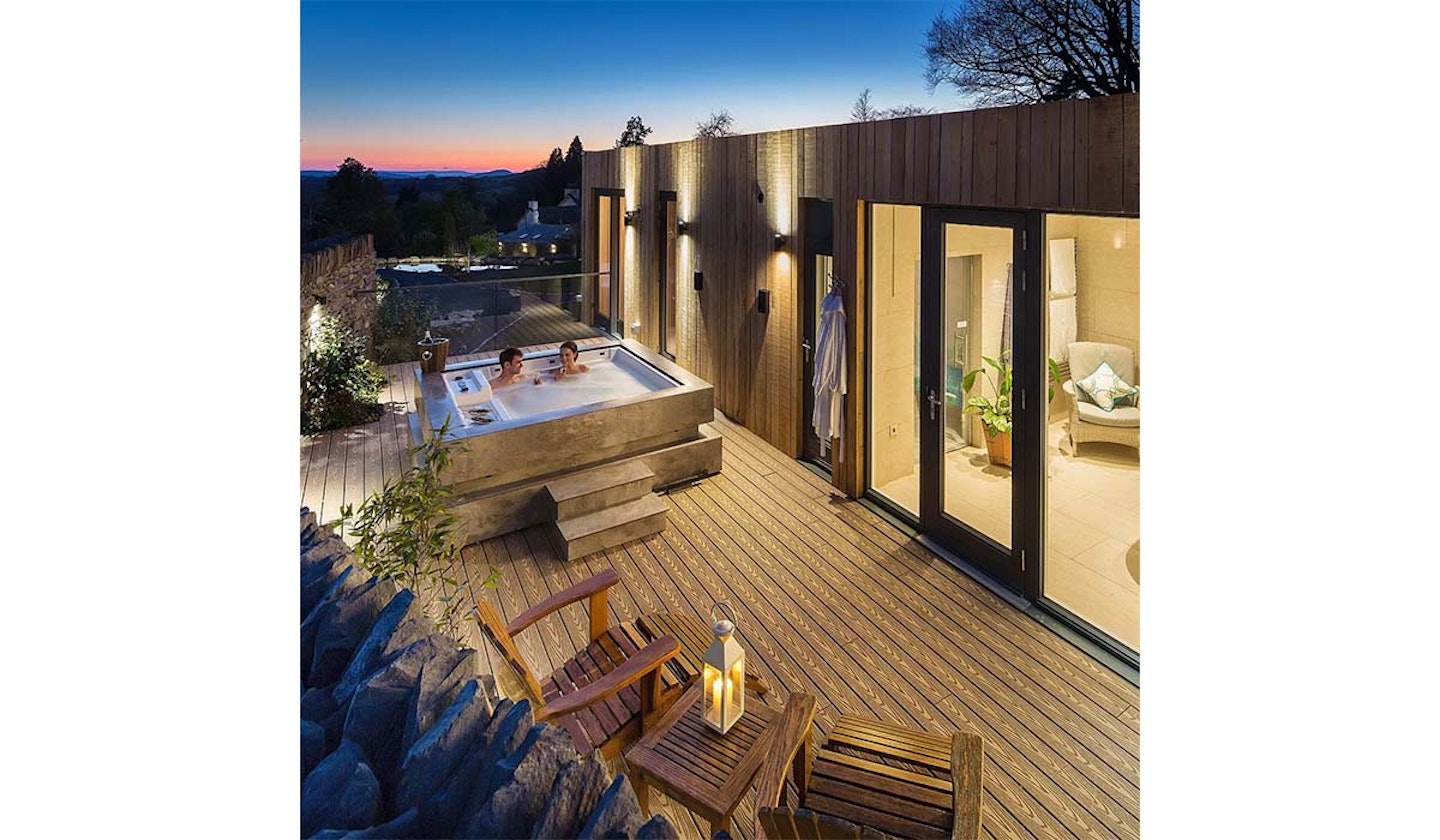 The Lake District is one of the most beautiful and picturesque part of the UK, so it's understandable why you might want to book a spa break there. At the Gilpin Hotel and Lake House you'll find five luxurious lodges, each with their own treatment area, steam room, hot tub and outdoor sauna, making it the ideal retreat for a more private spa experience or romantic trip away. Each detached lodge also features incredible views over the Lake District Moors, which is a real treat to look out to whilst sitting in the hot tub!
Dormy House, The Cotswolds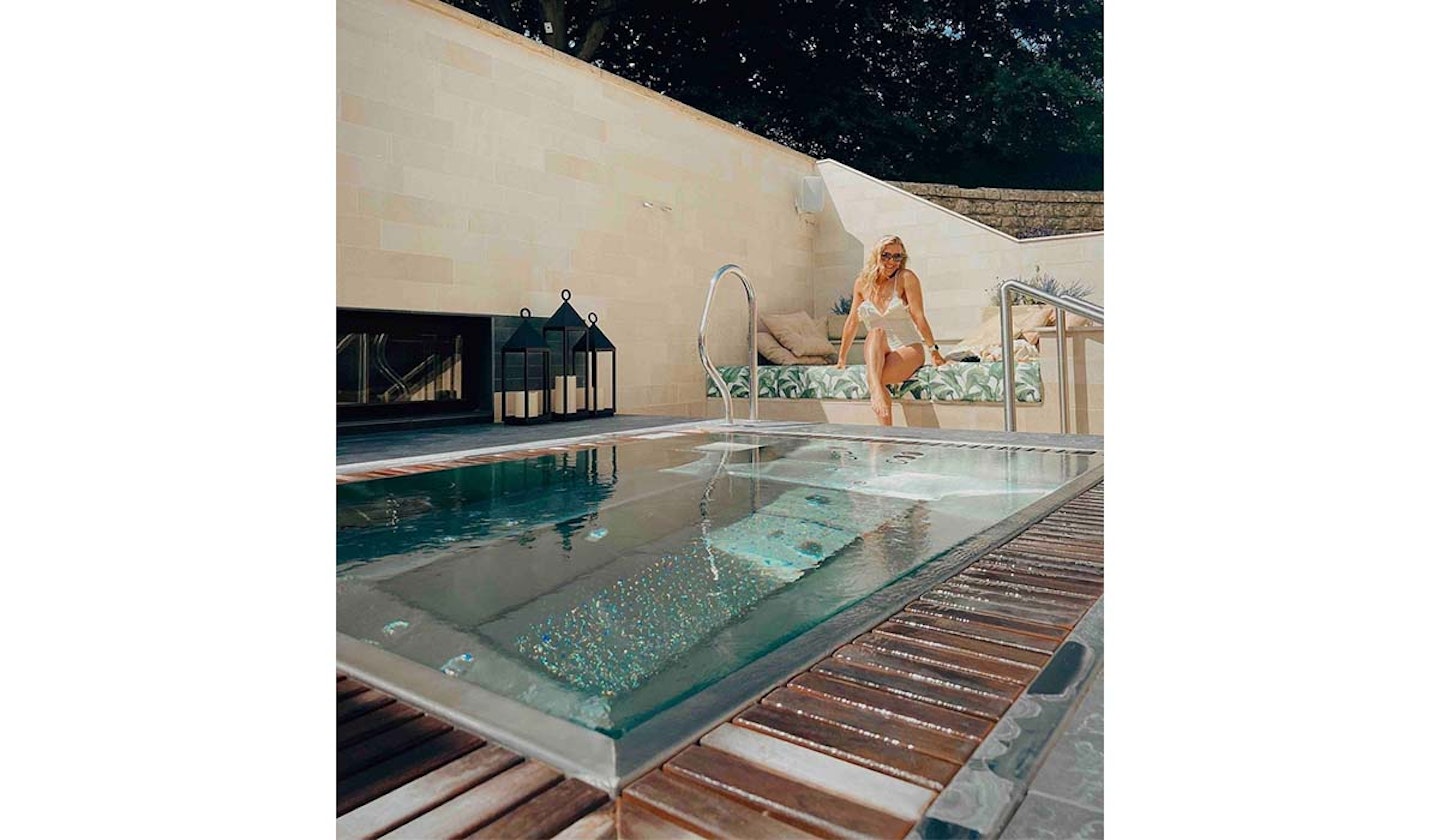 If you're unable to get away without your dog, then you'll need somewhere suitable for dogs. Dormy House is a Cotswolds spa hotel that has a number of dog-friendly rooms, as well as an award-winning spa with indoor and outdoor pools, hot tubs and a Scandi-style thermal suite. All guests are treated to an hour of spa use per day of their stay (this needs to be booked in advance). For longer spa experiences, you can book spa days or treatments ahead of your stay with a huge range of treatments to choose from.
Hotel INNSiDE, Manchester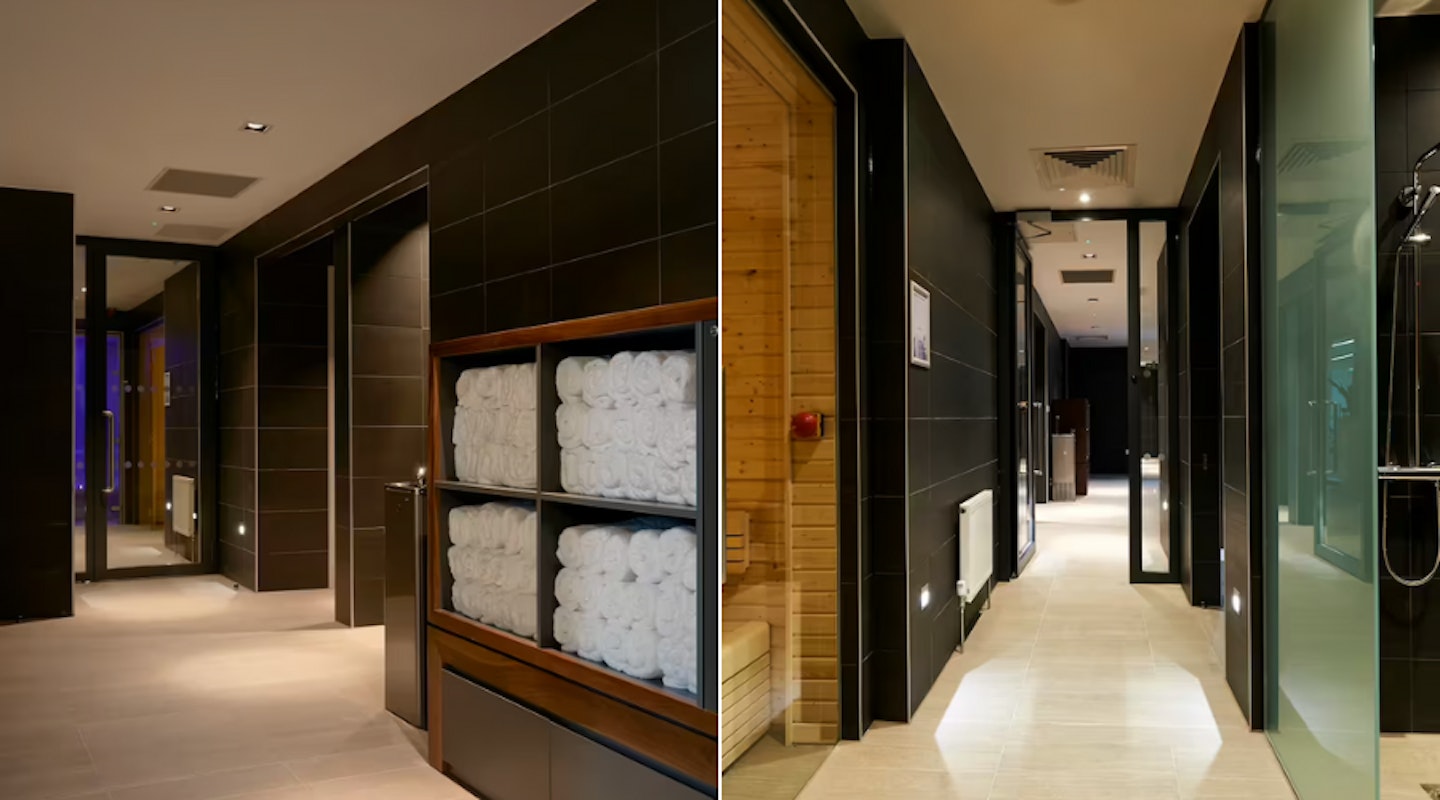 If you're searching for a spa break while in Manchester or want to offload after work, INNSiDE by Melia Manchester is the perfect mix of home comforts, hotel living and wellness treats. With a 24-hour fitness centre to sweat out the day, or the Escape Spa to slow down and relax, you can enjoy a Finnish sauna, steam room and a range of treatments to help you unwind. You can even experience some of the treatments in your hotel room, if that's more your vibe. The hotel itself is beautiful, with helpful, friendly staff, a varied breakfast on offer and the First Street Bar & Kitchen. You might never want to leave.
Titanic Spa, Huddersfield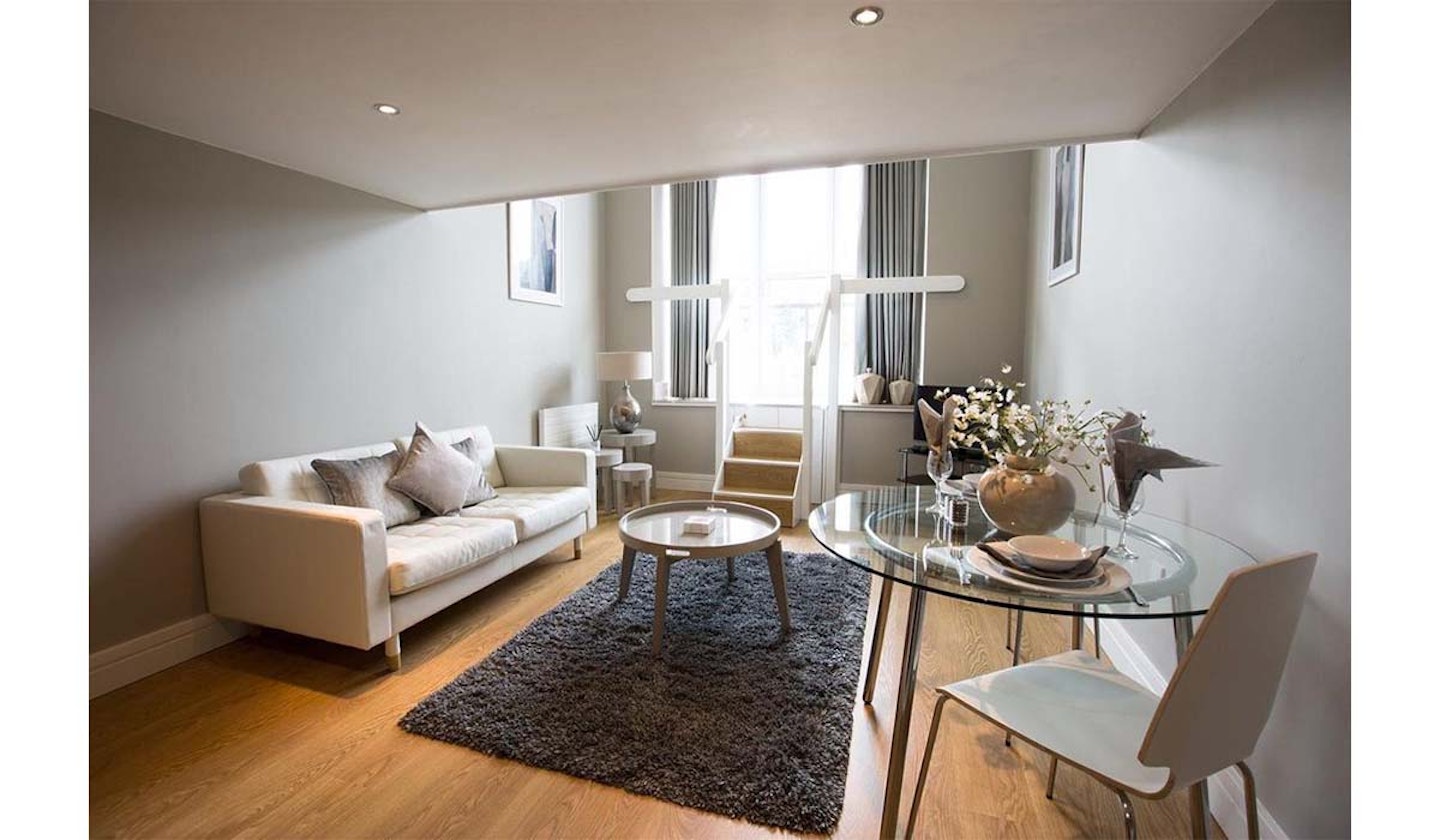 For a more sustainable choice, Titanic Spa in Huddersfield, Yorkshire puts the environment at the forefront of everything they do. Set in the Pennines inside a renovated 20th-century textile mill, this spa features an impressive heat and ice experience to help your body relax along with heated indoor pools, a relaxation lounge for sleep and outdoor hot tub. The apartment style rooms are the real gem at this retreat. Featuring a kitchen, living area, balcony and comfortable bed, there are many affordable breaks to choose from which include dinner in the delicious restaurant.
The Varsity Hotel and Spa, Cambridge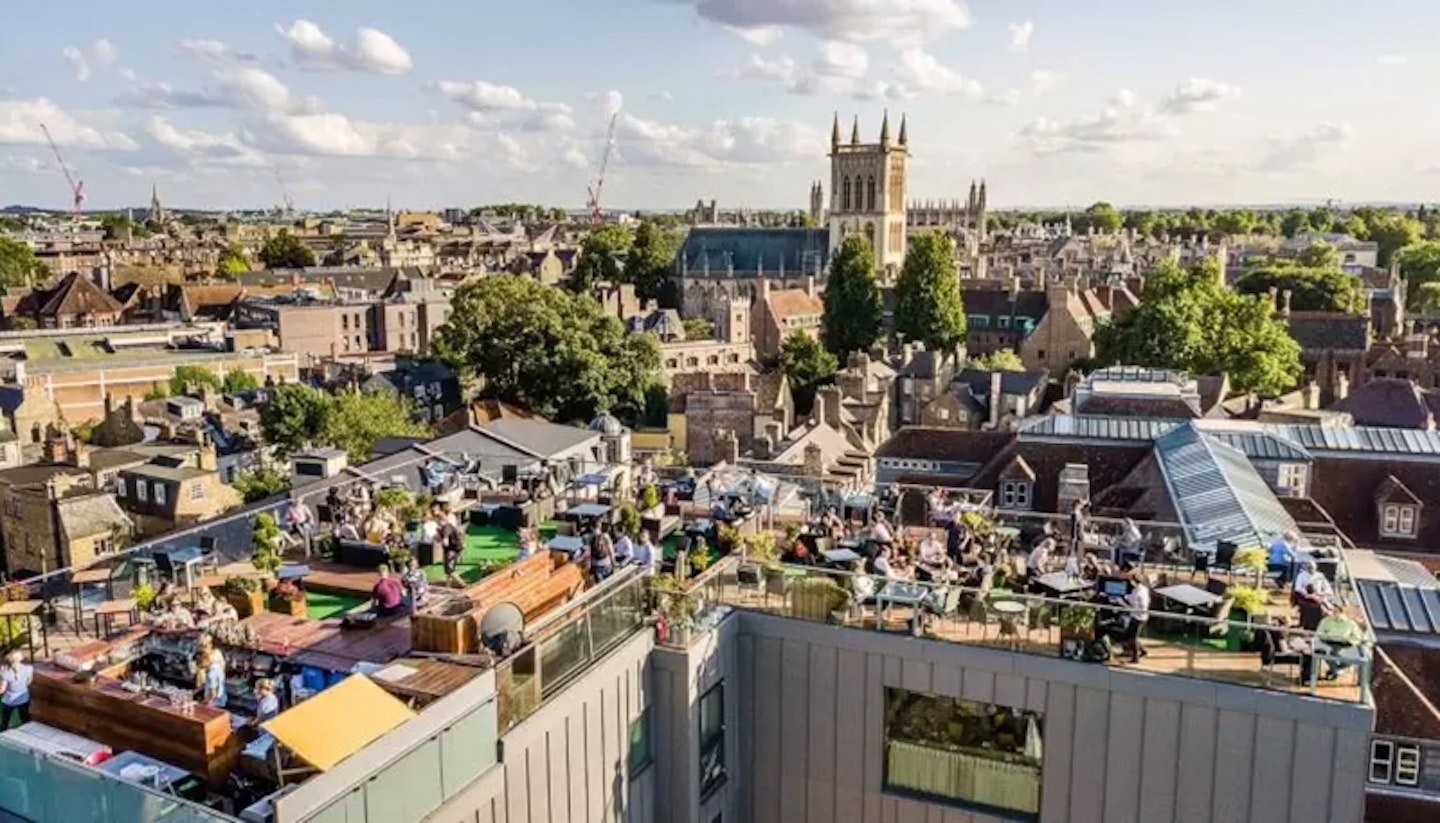 This luxurious spa is located right in the city centre of Cambridge making it ideal for a city break and spa break in one. With impressive views across the city for site spotting and people watching, this cosy spa features a sauna, steam room and jacuzzi. Every guest staying in one of the 48 uniquely designed boutique style rooms at The Varsity Hotel and Spa is treated to full gym and spa use during their stay as well as roof terrace access, robes and towels and complimentary Elemis toiletries.
Gleneagles, Perthshire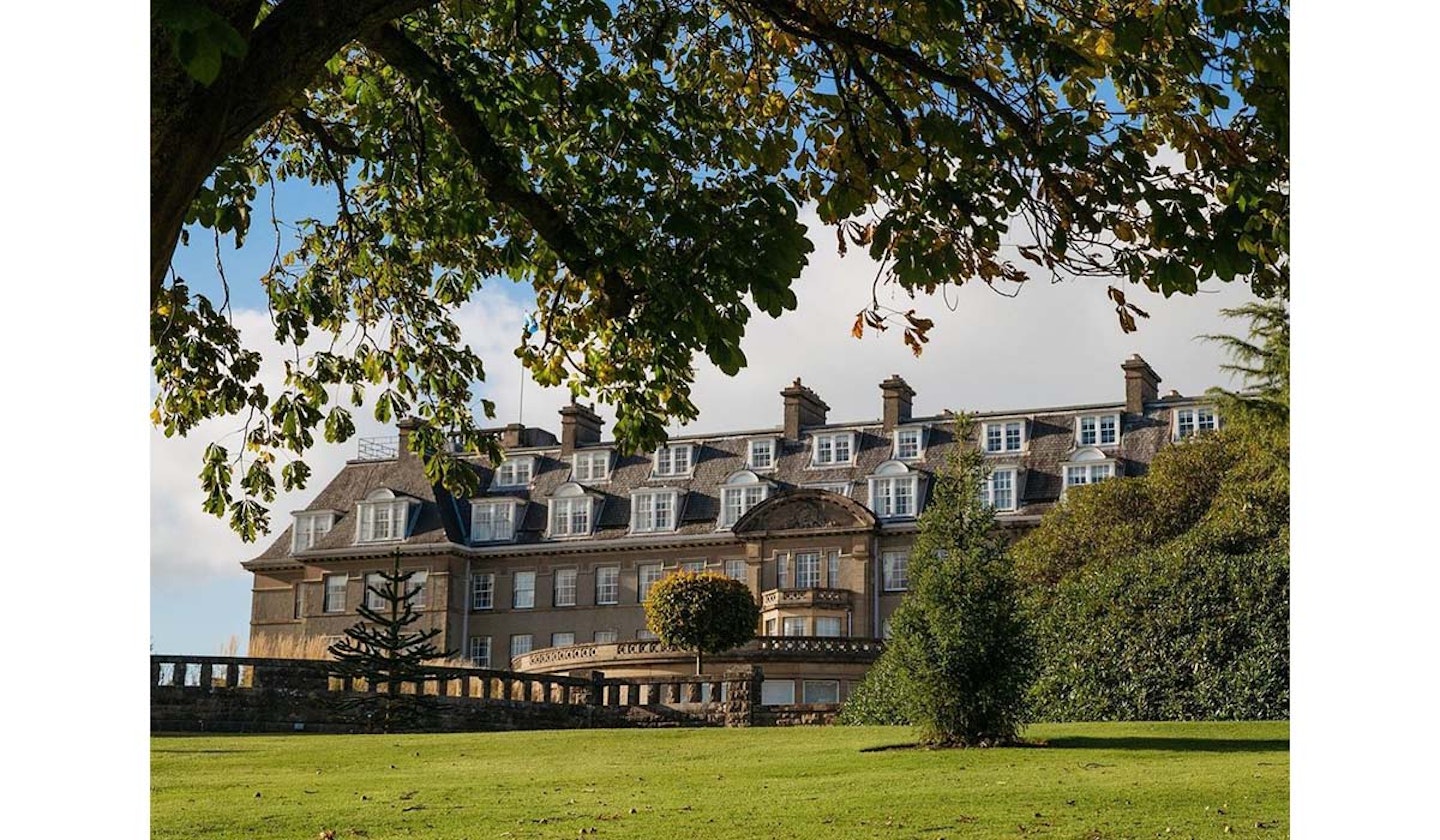 There are many luxurious spas in Scotland to visit, but Gleneagles in Perthshire is one of the leading ones. Inspired by the Perthshire countryside, the spa treatments and experiences are inspired by some of the worlds leading wellness brands, offering guests a truly indulgent and relaxing break. With various spa break options as well as activities to try in and around the hotel, it's a great break for the whole family.
Ye Olde Bell, Nottinghamshire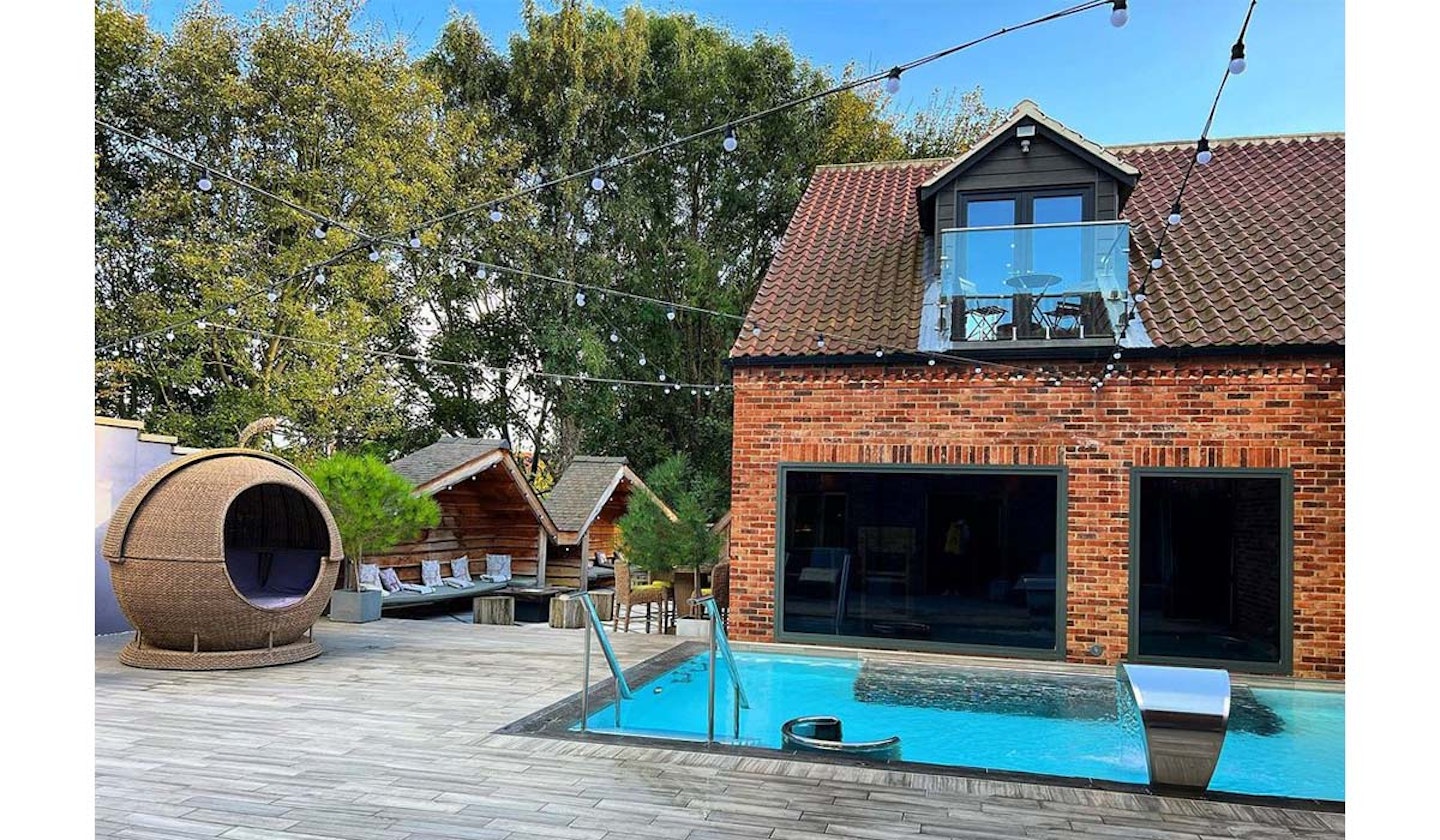 If you find large spas overwhelming and difficult to navigate, then Ye Olde Bell spa in Nottinghamshire is a much more intimate and cosy spa. This is also a brilliant spa for foodies, as the Herb Garden Brasserie serves up healthy and delicious meals to nourish your body from the inside out. There's also a range of unique spa treatments and experiences you may not have seen at other spas such as the salt inhalation room.
The Waterfront Hotel at Wyboston Lakes Resort, Bedfordshire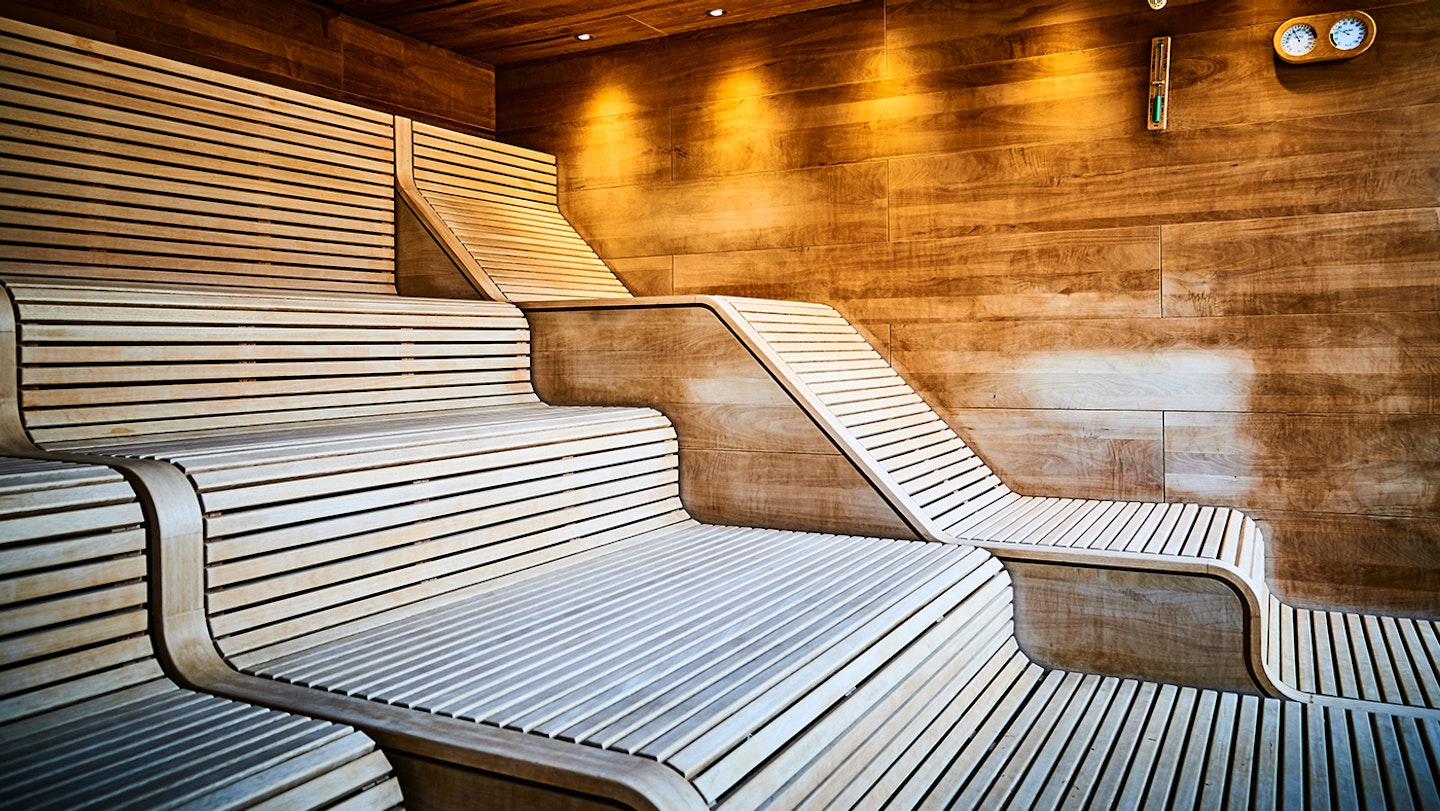 The gem of The Waterfront Hotel at Wyboston Lakes Resort really is the spa, with a huge array of different spa experiences and treatments on offer. Highlights include the hydrotherapy pool, steam room, sauna and full thermal spa. As well as this, you'll find a delicious menu on offer at the cafe to keep you full throughout the day. Inside the hotel, there's the option to book a range of deluxe rooms that all come with complimentary toiletries and mini-bar.
Sopwell House, Hertfordshire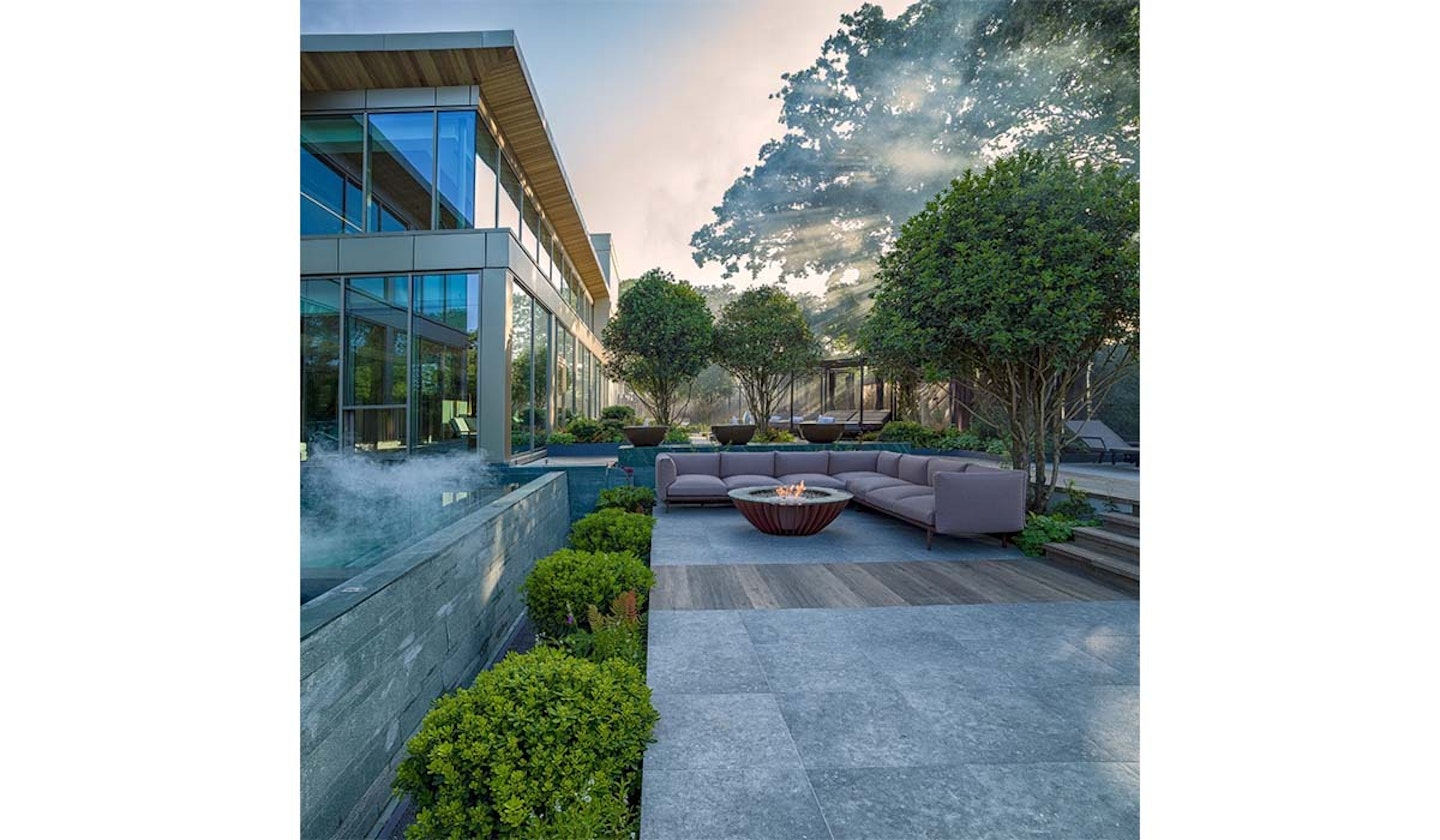 For a year-round spa break, this indoor, outdoor spa at Sopwell House in Hertfordshire is guaranteed to leave you feeling fully rested and recuperated after your stay. If it's a huge range of treatments you're after, then this spa is the ideal choice with a huge choice of massages, facials and skin treatments to leave you glowing. After your treatment, you can enjoy the impressive pool, steam room, sauna and relaxation rooms.
Oulton Hall Hotel and Spa, Leeds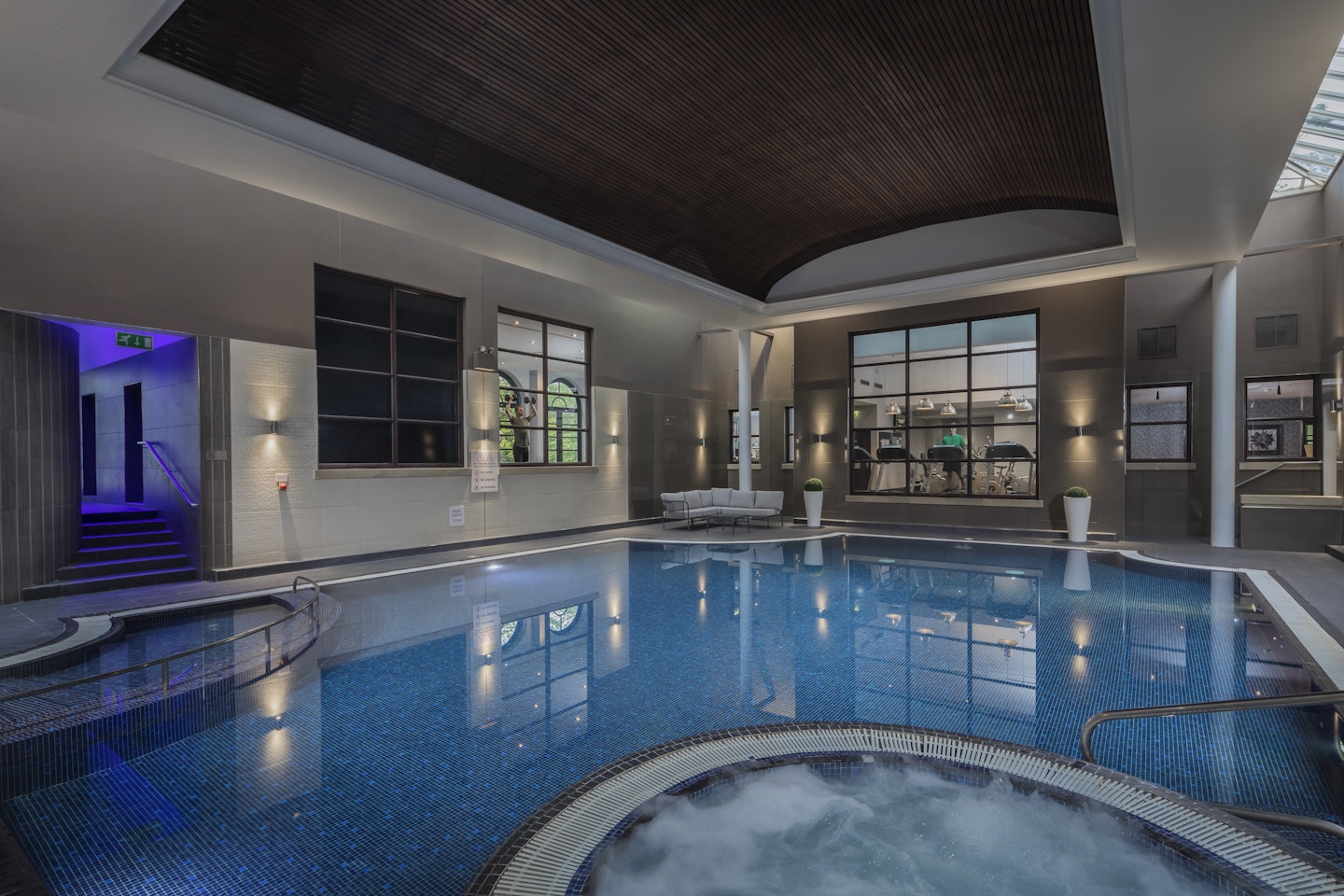 For a quiet and relaxing stay on the outskirts of Leeds city centre, Oulton Hall is an ideal setting for a weekend of rejuvenation. A popular choice for golfers, those not there for the golf can spend their stay relaxing in the spa, soothing those stresses away. Using all Elemis products for their specialist treatments, you're in for a real treat. There's also an indoor pool, whirlpool, gym, terrace for sunny days plus a VIP room for special occasions.
The Corinthia, London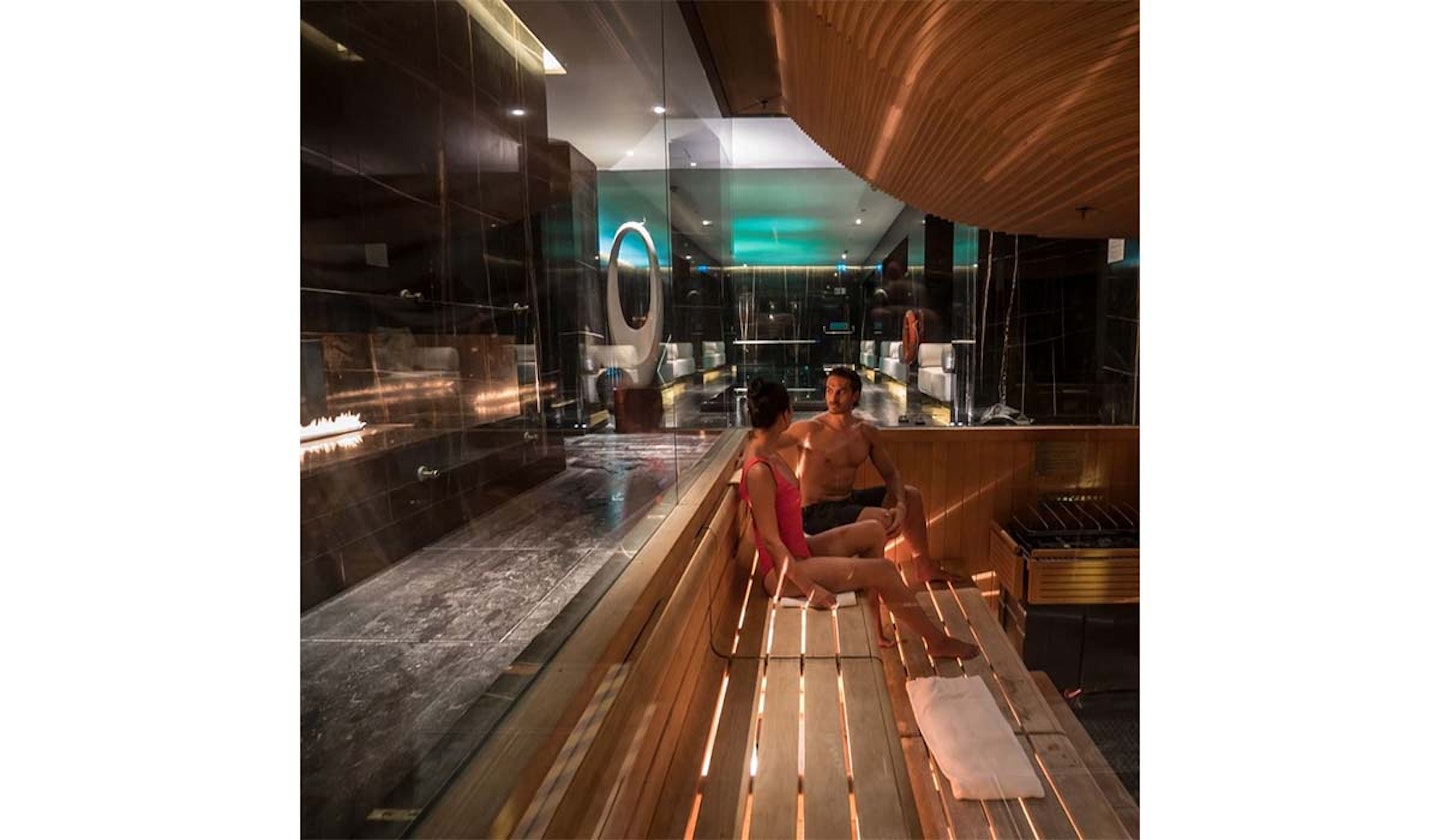 For a touch of luxury in the heart of the city, The Corinthia provides a calming escape from the hustle and bustle of London. The spa is home to an impressive thermal spa consisting of a steam room, sauna, experience showers, ice fountain, vitality pool and relaxation pods as well as a huge array of ESPA treatments. Each room at the hotel is decorated with traditional style with a modern twist for a comfortable place to rest your head after a long day at the spa.
Moddershall Oaks Spa, West Midlands
Moddershall Oaks spa offers all the cosy vibes with a sleep room, relaxation room, sauna, steam room, jacuzzi, foot spa, heated loungers, large pool, experience showers and large treatment area. Outside you can relax on some sun loungers while you admire the countryside views with a hot cup of chocolate. There are ten spacious rooms on site at the spa with large indoor and outdoor seating area for relaxing.
Lucknam Park, Wiltshire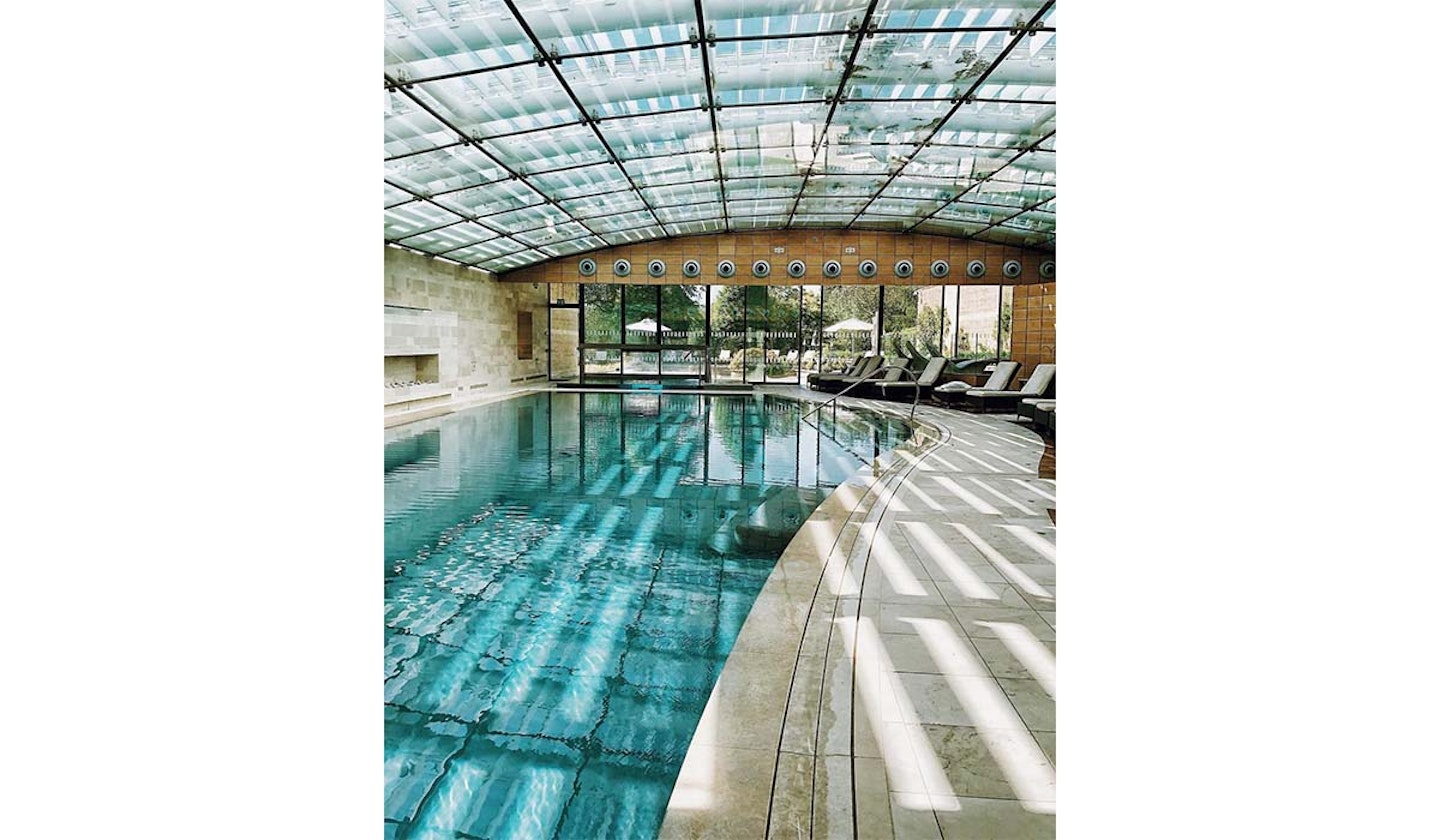 Located close to Bath, Lucknam Park Spa is nestled in 500 acres of Wiltshire park land, making this an ideal spa retreat for lovers of nature. Stepping inside from the tranquil spa gardens, you'll find indoor pools, thermal cabins and treatment rooms with a range of specialised treatments on offer. There's also the stylish and contemporary brasserie where you can enjoy a bite to eat. With a range of different rooms to choose from, it's a great place for a traditional, countryside spa stay.
Kettering Park Hotel and Spa, Northamptonshire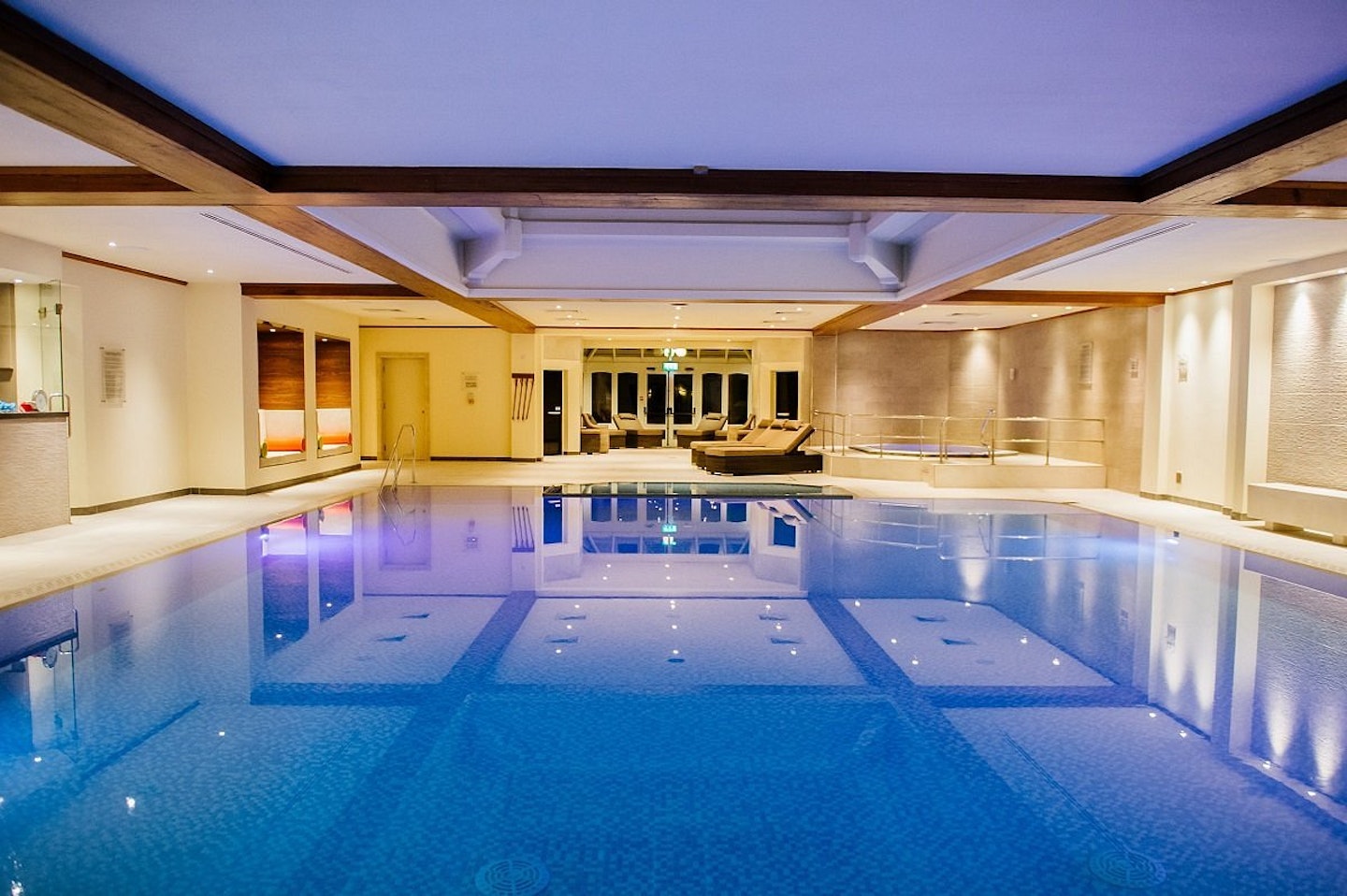 A spa day really doesn't have to cost the earth, so if you're looking for a slightly more affordable option, then we'd recommend Kettering Park Hotel and Spa. With spa experiences starting from £55, you can enjoy the pool, hot tub, sauna and steam room with the option of adding a relaxing face or body treatment onto your day. It never gets too busy in the spa and with each spa package, a light lunch is included. When you're ready to head for bed, you'll find a spacious room and comfortable bed that even comes with a pillow menu for you to choose the perfect resting spot for your head.
Carden Park Spa, Cheshire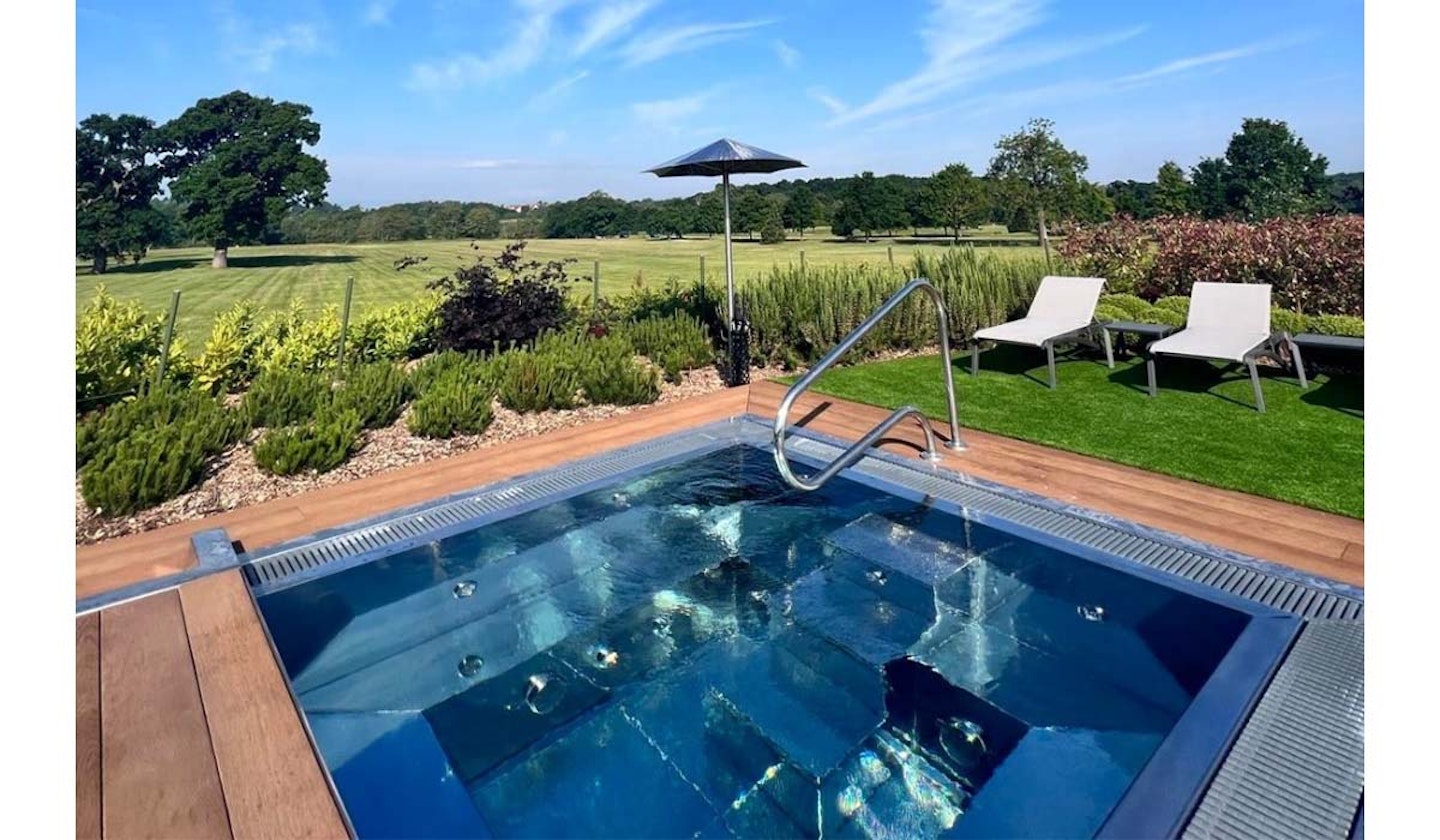 If you're looking for a spa where you can connect with nature with a huge outdoor area then we couldn't recommend Carden Park Spa enough. This multi-award winning spa offers multiple outdoor hot tubs, thermal garden pods, vitality pool and more as well as a range of face and body treatments . There are a range of different spa break packages to choose from depending on your budget with a wide range different suites and rooms available to choose from.
The Connaught Hotel and Spa, Bournemouth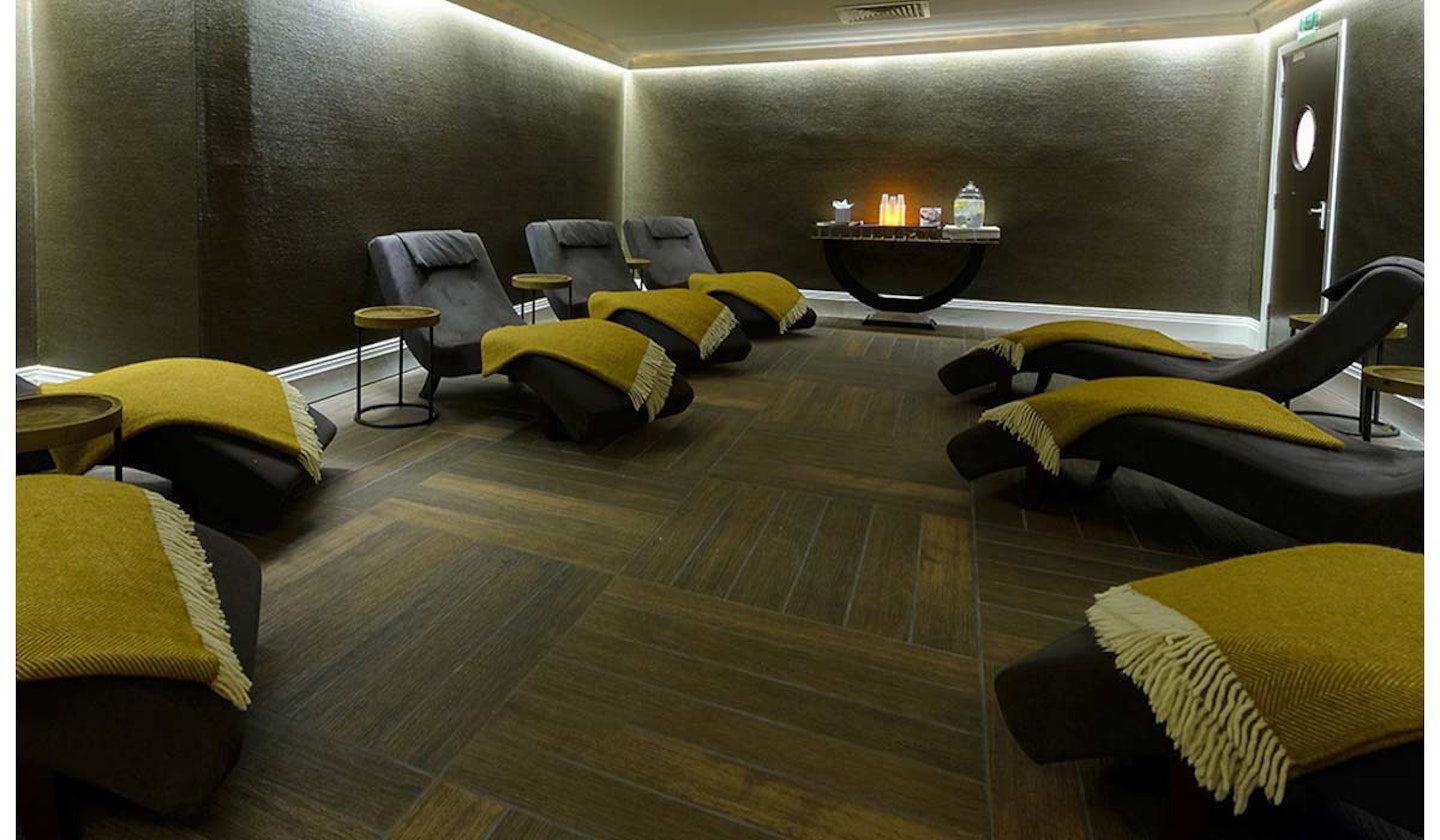 For those who relax with a spot of swimming, then the Best Western Connaught Hotel and Spa Bournemouth is the perfect place for a swim and chill. With a large heated pool, jacuzzi, sauna and eucalyptus steam room with mood lighting. There's a range of different rooms, suites and lodges to choose from at a different range of price points and we love that you can have complimentary use of the spa and gym facilities with every room.
The Spa at Breedon Priory, Derbyshire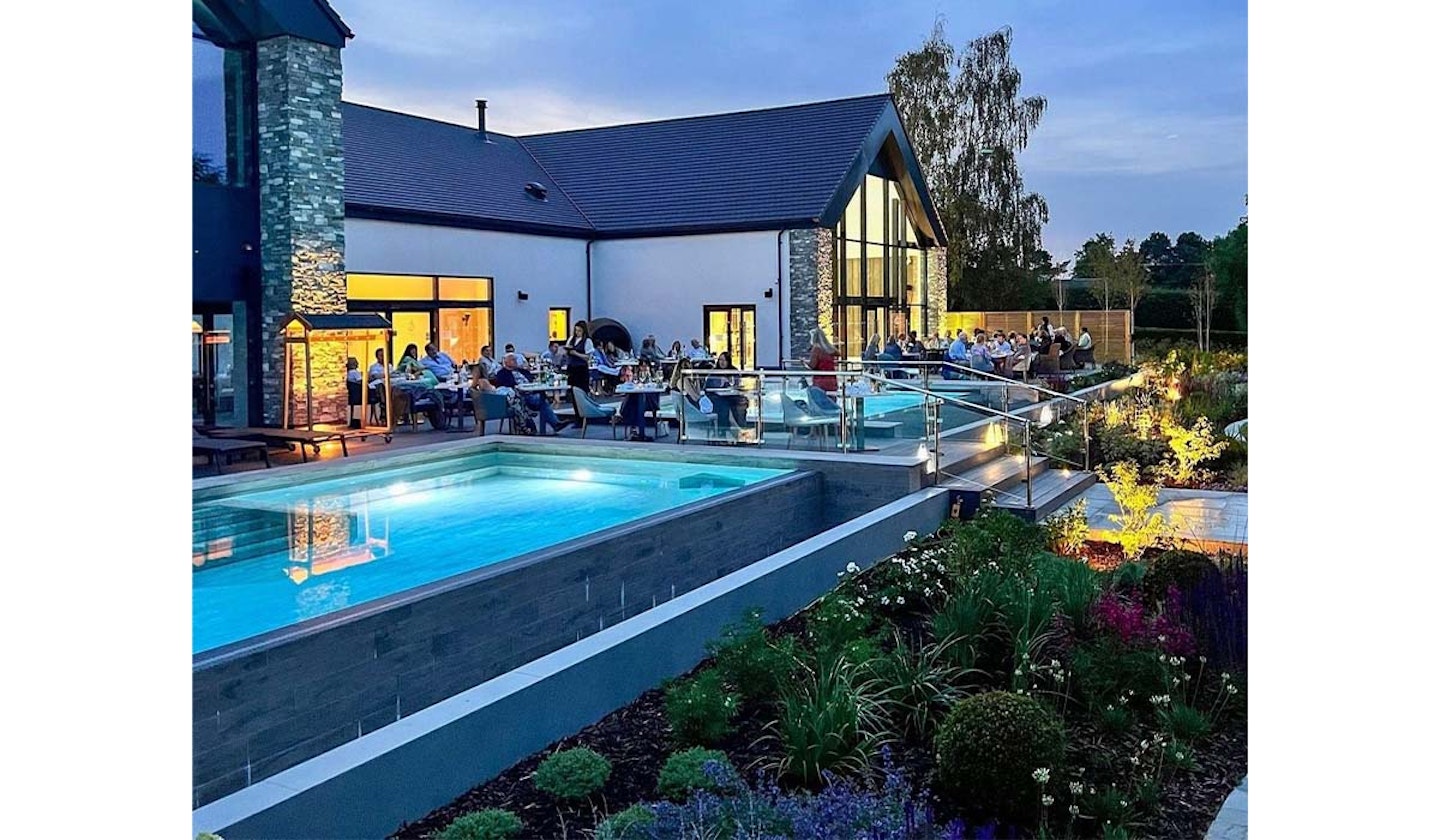 Winner of Boutique Spa of the Year 2023, we couldn't not mention The Spa Breedon Priory. The Wellbeing Suite is designed to take you on a journey of thermal pools, saunas, steam rooms, hot tubs and experience showers as well as an impressive outdoor pool. There's also a plenty of places to loung around at this spa with an outdoor terrace, spa garden and slumber room for napping. There's even a private hideaway for some escapism for you and your party if you want some alone time. While there are no rooms here, Breedon have partnered with Breedon Hall Country House B&B which is just a short drive away, offering spa goers a discount on room rates.
Norton Park Hotel & Spa, Winchester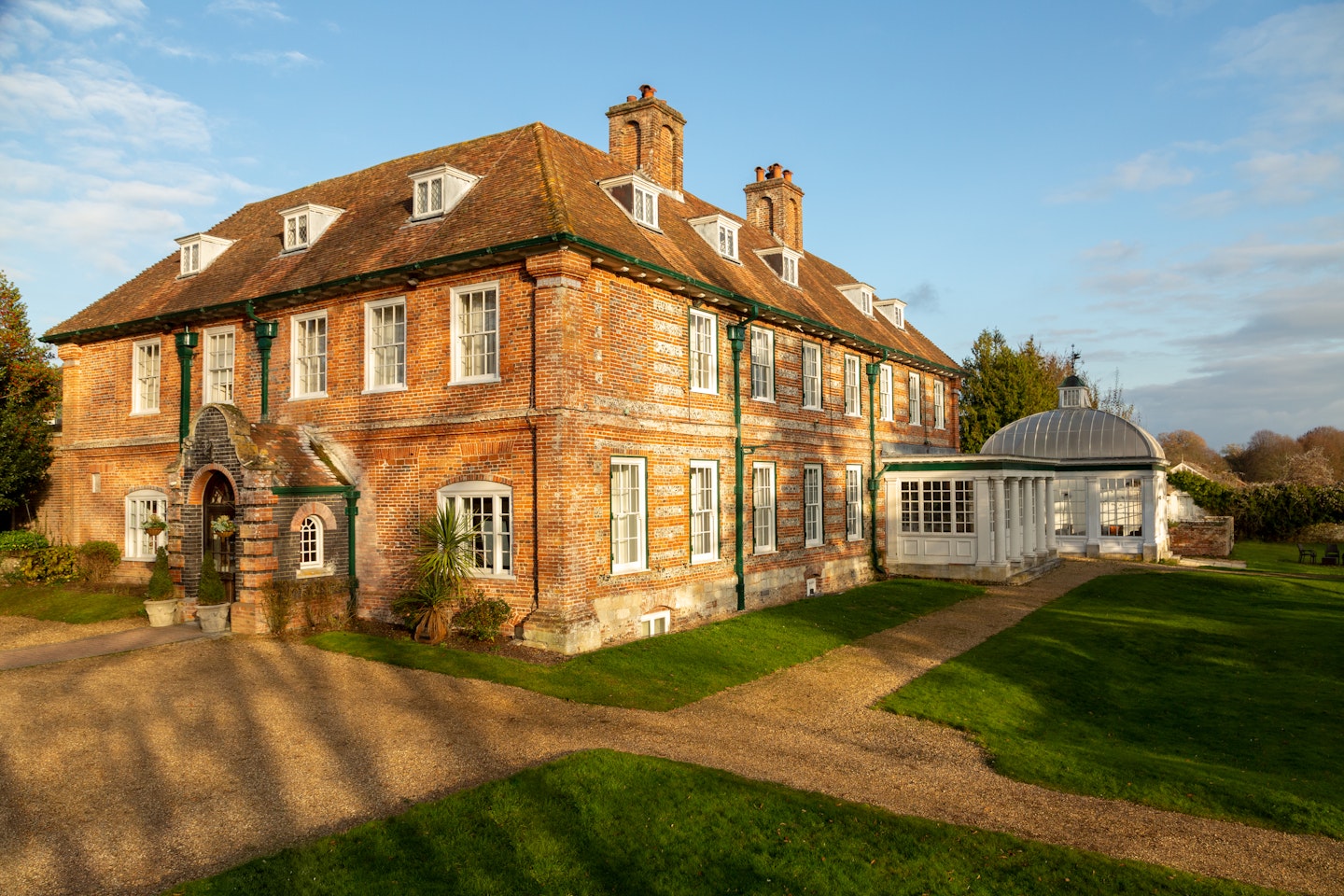 Mixing traditional countryside stay with modern spa facilities, Norton Park Hotel and Spa is located in 54 acres of lush countryside. After enjoying a long walk around the grounds, get cosy inside the spa where you'll find a sauna, steam room, pool and toasty warm lounger to nap on. All treatments are using Elemis products so you know they'll be good and after, you can enjoy a delicious dinner featuring a classic British menu. You'll sleep either in the traditional manor house or the modern fully refurbished wing of the hall, depending on the nature of your stay.
Lorna White is a Senior Digital Writer at Yours.co.uk. She was previously a writer at Yours Magazine writing features and news stories before joining the digital team. Lorna loves the great British countryside and likes to spend her spare time out and about in her home of Nottinghamshire walking her dog, Pippin.