From a young girl, the Countess of Snowdon, Princess Margaret was always that bit different from her sister Queen Elizabeth. Determined, independent, fun-loving and with a slightly rebellious streak, she became one of the most popular royals in history.
From her party-girl lifestyle that used to make the headlines to the shock of her relationship with Peter Townsend, Margaret's younger years were filled with scandal, romance and excitement. This was all recently captured in the Netflix series The Crown (where Helena Bonham Carter is currently playing Princess Margaret) but here's your chance to learn about what life was really like for the young Princess Margaret.
Read more: Anne, the Princess Royal
Princess Margaret young
Princess Margaret was born on 21 August 1930 in Glamis Castle, Scotland making her the first member of the British royal family to be born in Scotland in more than 300 years. Although her parents had planned to call her Ann, her grandfather King George VI wasn't keen and Margaret Rose was chosen instead.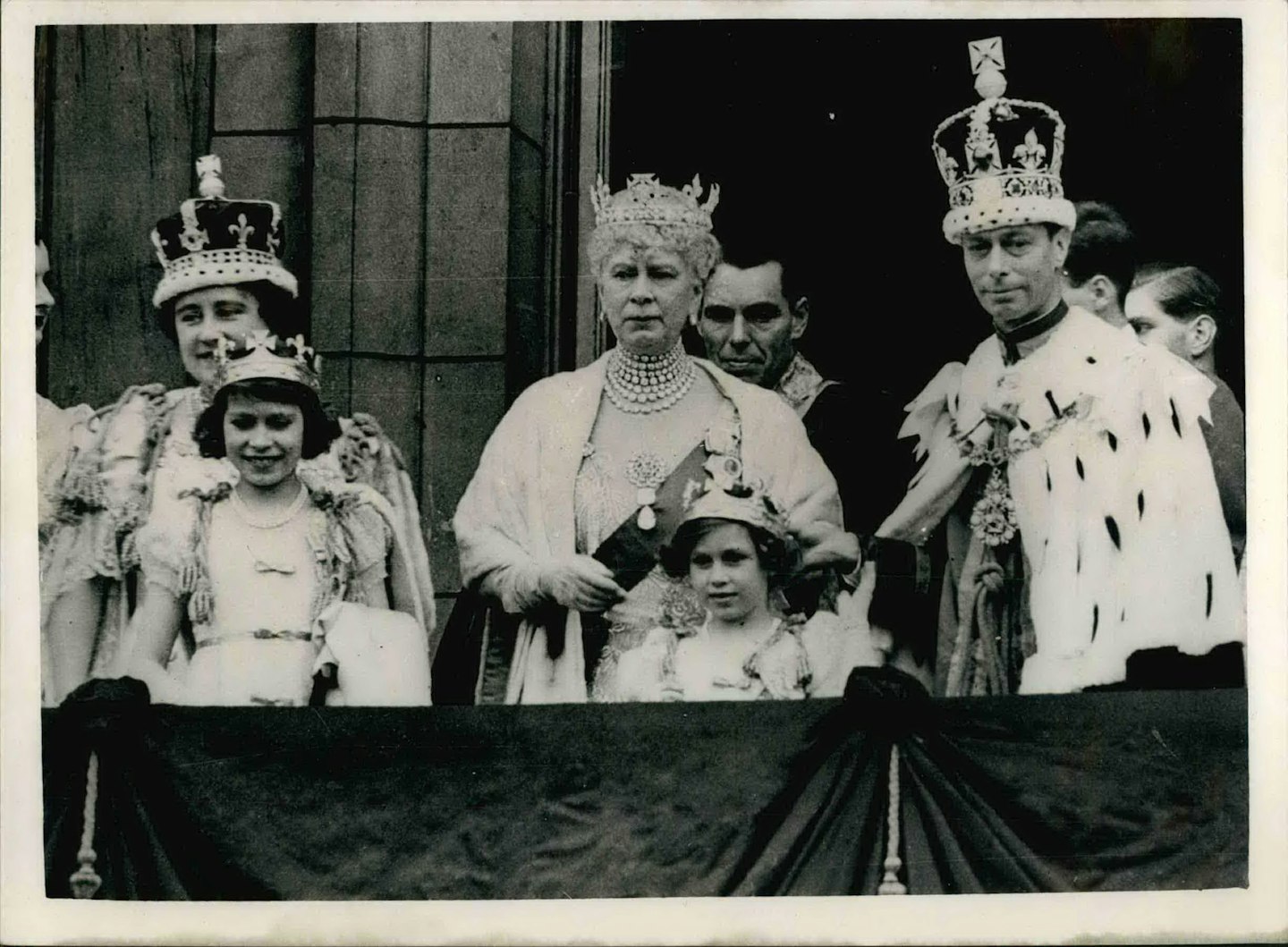 As a child, Margaret loved swimming, riding and had a passion for playing the piano. In 1937 she joined the Brownies and later became a devoted Girl Guide.
When she was just six years old, she attended her parents' Coronation in Westminster Abbey, an event brought about by the abdication of her uncle and that would have far-reaching implications for her whole family and kickstart a life of public engagements that Margaret would undertake from a very young age.
Throughout this all, Margaret's greatest love was for her older sister Elizabeth.
From the start the sisters were always close but just like any sister relationship, enjoyed the normal sibling fight from time to time.
In her unauthorised biography The Little Princesses, Marion Crawford, the family's governess, wrote "neither was above taking a whack at her adversary if roused."
As they grew up, the sisters remained close with Margaret happily taking on the job of bridesmaid at the royal wedding of Elizabeth to the Duke of Edinburgh Prince Philip in 1947. With such a close bond, Margaret apparently always longed to please her sister: a dedication that would later be tested to the absolute limit…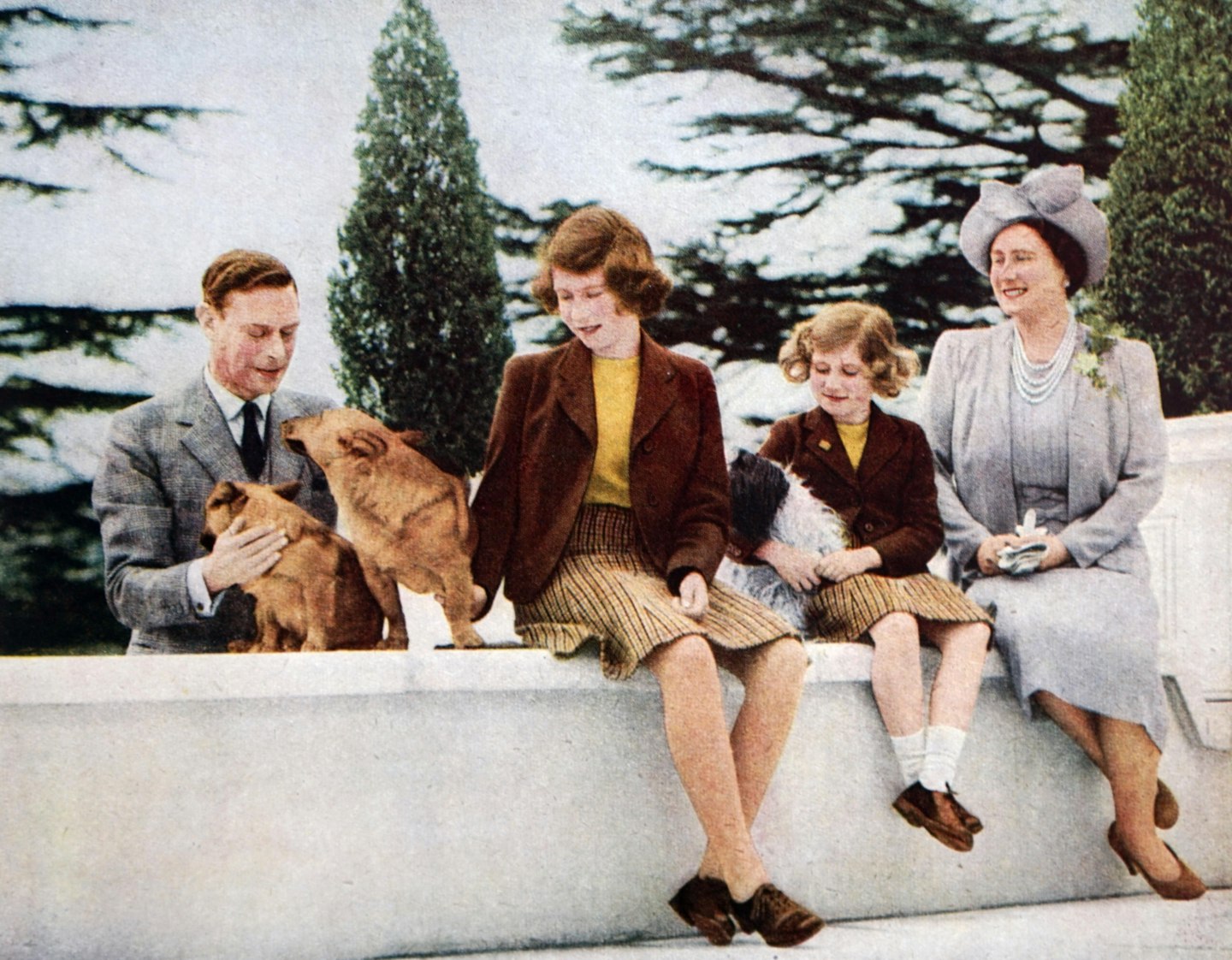 Princess Margaret affair - Princess Margaret and Peter Townsend
In 1944 a handsome Battle of Britain flying ace, Peter Townsend, was selected as a royal equerry. He was 30 years old and married with children while Princess Margaret was a 14-year-old school girl. Nevertheless she confided to a friend that it was only three years later, on the Royal Tour of South Africa, that she found herself falling in love with their dashing official escort. His marriage meanwhile was in difficulties. His wife had embarked on an affair and he asked for a divorce, granted in November 1952.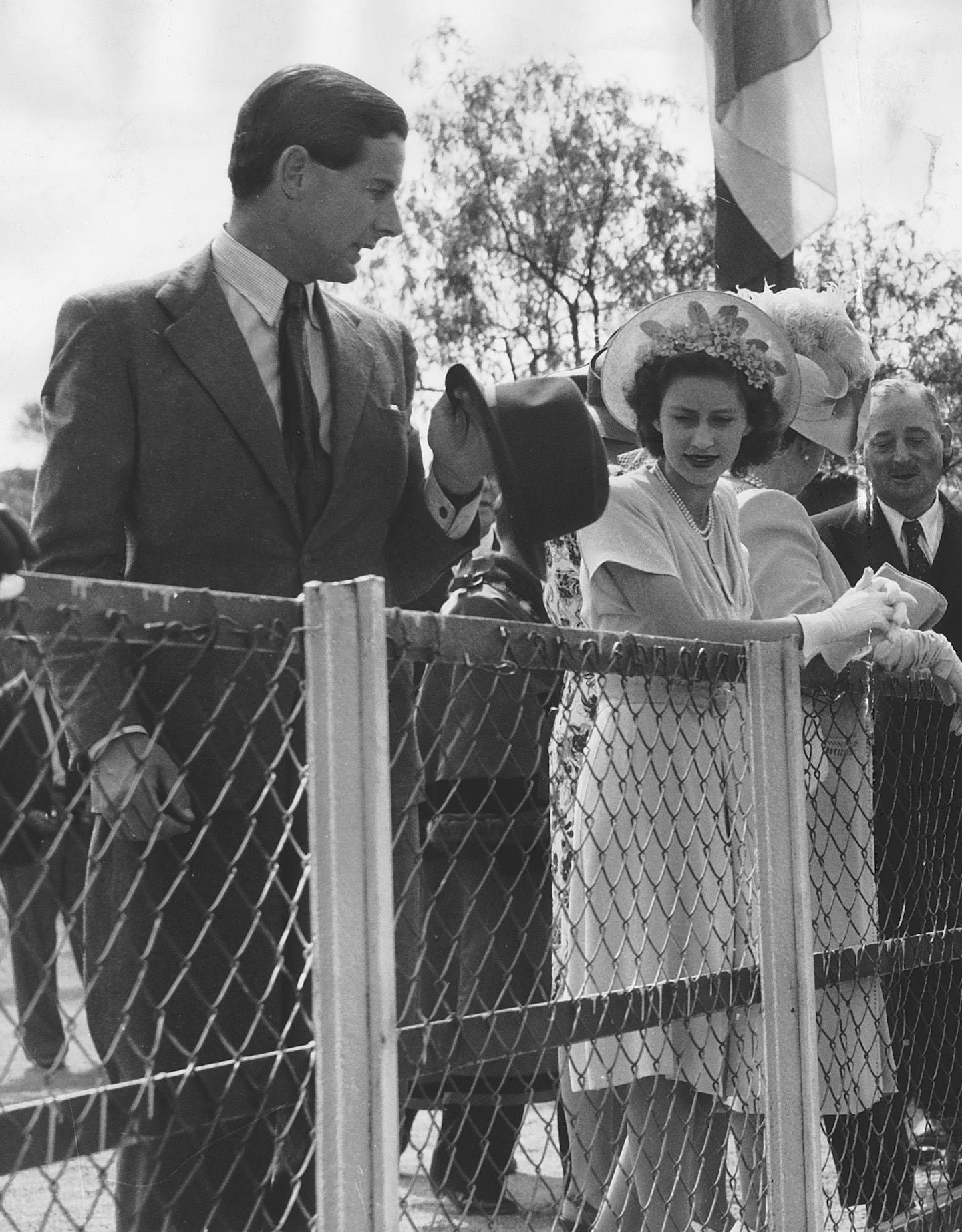 In February that same year, King George VI died, and the Princess, now a beautiful young woman, and her mother moved into Clarence House, with Townsend going with them. Often together, coping with grief, a deep love grew on both sides. The Queen's private secretary, thoroughly alarmed, warned Townsend he must be "mad or bad" to think that marriage would be possible between them.
Townsend was not only a commoner, he was divorced. It was Edward VIII's determination to marry a divorcee that had caused his abdication and, as the prime minister Winston Churchill put it, Margaret – then third in line to the throne, was "just a car crash away" from being the sovereign. By law, Margaret had to be over 25 before she could marry without her sister's consent. The Queen asked her to wait a year, perhaps hoping it would fizzle out.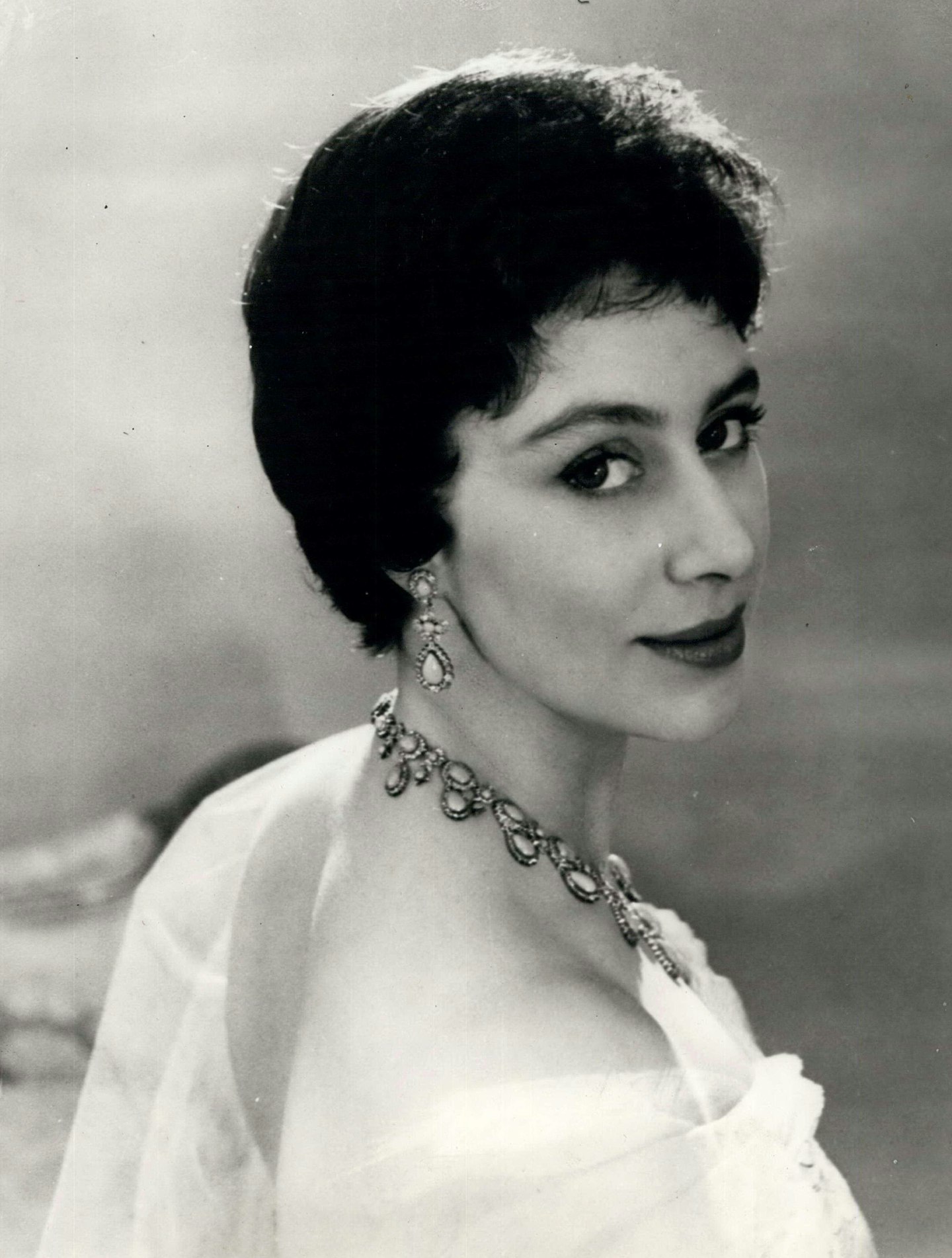 Margaret agreed, but then fate stepped in. At the Queen's Coronation in June 1953, a reporter spotted Princess Margaret flicking a piece of fluff off Townsend's uniform as they waited for their carriage to return to Buckingham Palace. Glamorous Margaret was as interesting to the press then as Princess Diana would be later. Speculation about the romance became rife. And although the church, most of the cabinet and the royal household were not in favour, the British public most emphatically were.
The husband that could not be
Townsend found himself banished to a post in Brussels for two years, without even a chance to say goodbye. In his absence parliament came to the stern conclusion that if Margaret were to marry him, she would be stripped of her royal rights, privileges and income.
On the Group Captain's return they met and talked about what their future together would mean. As he wrote later, "I simply hadn't the weight, I knew it, to counterbalance all she would have lost."
Together they drew up the statement she issued on October 31, 1955: "I would like it to be known that I have decided not to marry Group Captain Peter Townsend. Mindful that Christian marriage is indissoluble and conscious of my duty... I have resolved to put these considerations before others. I have reached this decision entirely alone, and in doing so I have been strengthened by the unfailing support and devotion of Group Captain Townsend..."
The public felt that the tragic princess had chosen duty over love and there was a huge outpouring of sympathy. In later years there has been the suggestion that she actually chose privilege and wealth over life as plain Mrs Townsend.
Who did Princess Margaret marry?
She was certainly heartbroken, and it was only after he married a beautiful Belgian heiress in 1959 that it was announced in February 1960 that she would marry Anthony Armstrong Jones, 1st Earl of Snowdon, with whom she had her children Lady Sarah Chatto (born May 1964) and David Armstrong-Jones (born November 1961). As we all know, that marriage did not last and ended, in a sad irony, in divorce in 1978.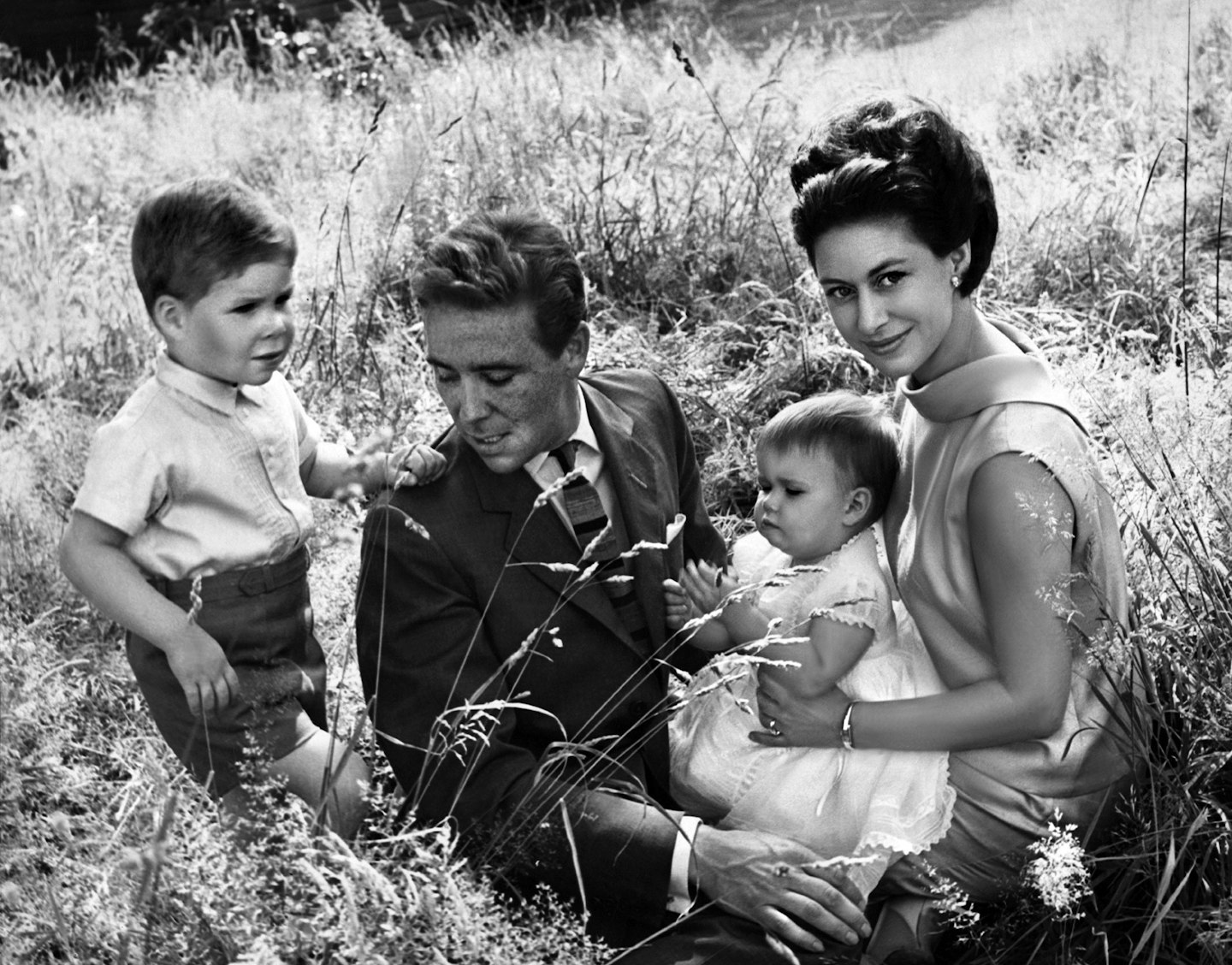 Margaret enjoyed a decade long relationship with toyboy gardener Roddy Llewellyn who was 17 years younger. Although they first met in 1973, their relationship was made public when they were photographed by paparazzi together while on holiday on the island of Mustique.
These photos created quite the stir back home and amongst members of the royal family because at this point, Margaret was still married to Antony. The couple went on to split after eight years.
While Peter Townsend went on to have a happy second marriage and fulfilled life as an author and military advisor, Princess Margaret would never find a role, or partner, that satisfied her restless spirit.
The two were unexpectedly reunited in 1993, three years before his death, when they met at an official lunch function. Apparently, they sat on a sofa and chatted together like old friends. But whether the conversation turned to what might have been, we'll never know.
Princess Margaret death
Princess Margaret was a heavy smoker, and began smoking in her teenage years. In the 1970s, she suffered bronchitis, laryngitis and migraines. In January 1985, she had part of her left lung removed, similar to the operation her father also had.
Although she gave up her smoking shortly after this, she continued to drink heavily. In the years following, she suffered from pneumonia, an accident that caused severe scalds to her feet, causing mobility issues, as well as numerous strokes which left her with partial vision and paralysis on her left side.
She passed away February 9, 2002 aged 71 shortly after suffering another stroke which was followed by cardiac problems.