With her big bouncy curls and thick long lengths, Kate Middleton's hairstyles always look styled to perfection. Her glossy long locks have got people wondering, does the Princess of Wales wear hair extensions to enhance her natural hair?
A lot of hair experts and stylists have commented on Kate's hair transformations over the years and that her hair can appear thicker and longer in a short space of time.
When comparing her hair from over the years, there's definitely been a huge change in her the thickness and length of her hair. Here she is below in 2007 compared with a more recent picture in 2021.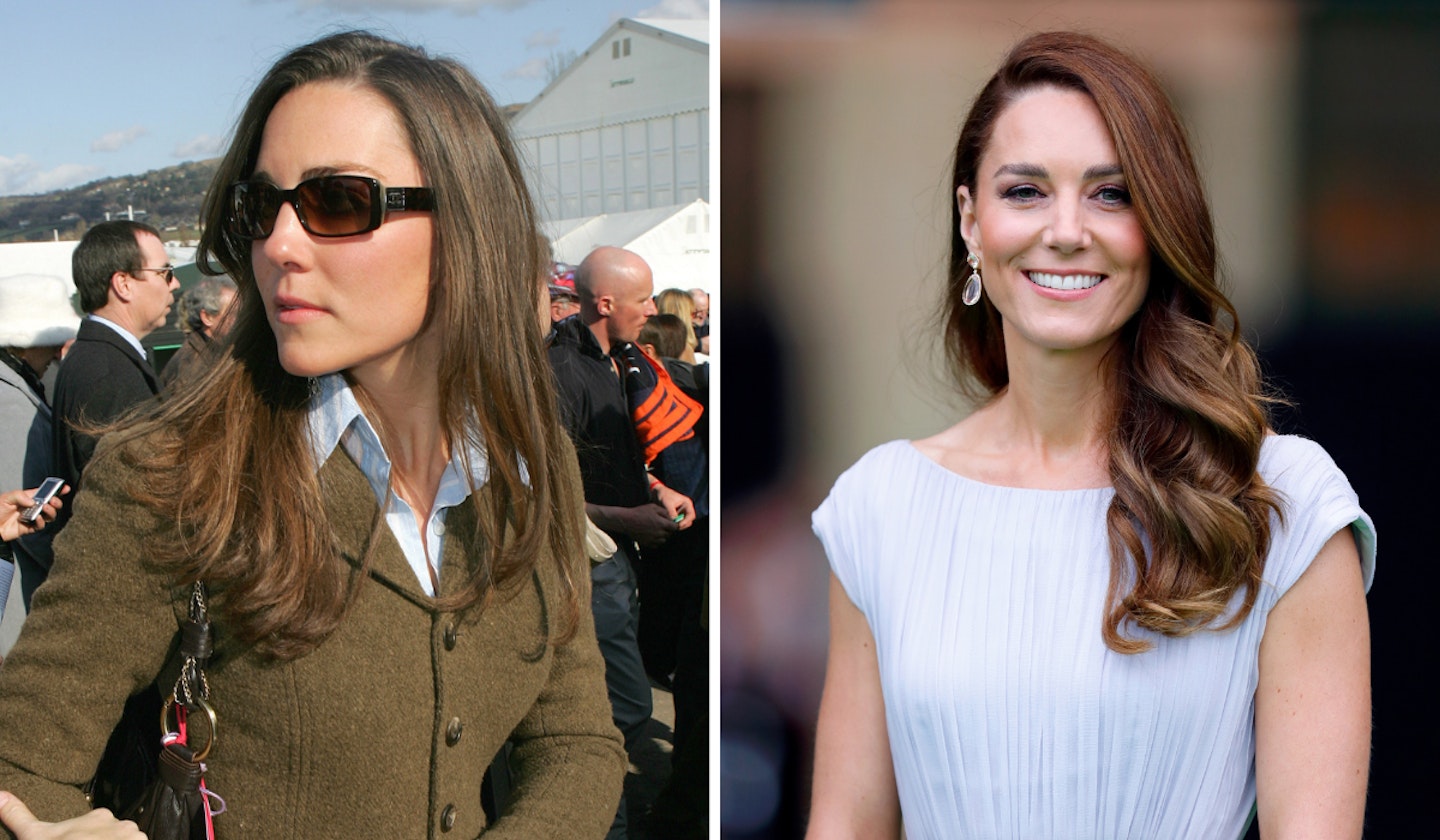 Comparing these two pictures, it's understandable why some hair experts have speculated that the Princess of Wales wears extensions in her hair.
It's worth noting that the first photograph was taken before she and Prince William got married, so it's likely a professional hair stylist has played their part in getting her hair in its best condition to enhance the length and thickness.
While we think it's very unlikely Kate wears hair extensions, any hair pieces or extensions that she might have worn over the years are very subtle and not noticeable and the colour and condition is matched perfectly to her hair.
Anyone who has previously worn hair extensions will know how difficult they are to upkeep and how much they can damage your scalp. Not only that, but they can be difficult to hide too. With all the photographs taken of Princess Kate, we find it hard to believe hair extensions have never been spotted in her hair. As well as that, Kate is always attending outdoor events where the wind can fluff up her hair – there's no doubt that in these situations, we'd be able to spot signs of extensions.
Kate's scar on her head
Some people have claimed they can see hair extensions taped into Kate's hair and attached to her scalp. Particularly on this image from 2011 where Kate has her hair pulled back.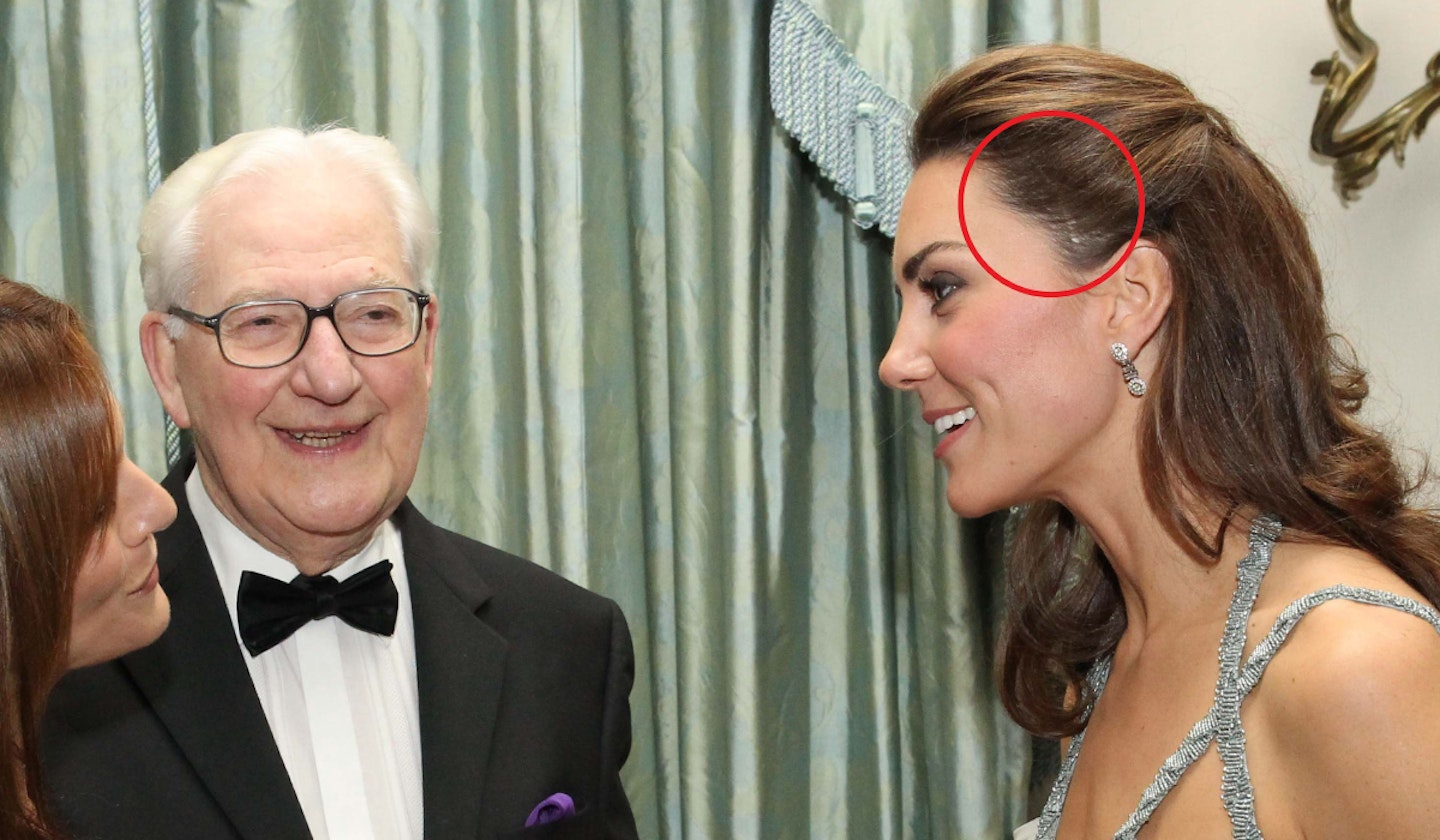 Clarence House soon put the rumours to rest, confirming that it is actually a scar on her scalp which she got from a surgery in childhood.
This was further confirmed when the other side of her head was photographed at this same event and no tapes or marks could be seen.
Kate Middleton's favourite hair products
Rather than extensions, we think it's the products Kate uses that make her hair long, thick and shiny. We've done our research and found the hair products the Princess of Wales is rumoured to use on a regular basis to keep her hair perfect.
Description
This shampoo is designed for dryer hair and is full of ingredients to nourish the hair and soften
Description
This conditioner is designed for normal to dry hair for a deep condition.
3. Kérastase Nutritive Masquintense
Description
For a weekly pamper, use the intense mask to give your hair an intensely nourishing treatment.