Each year, on November 13, the monarch has laid a wreath on behalf of the UK at the Cenotaph in Central London to honour those who died the first and second World War and later conflicts. The ceremony was a key event in Queen Elizabeth's diary, who only missed it on a handful occasions through her 70-year reign due to ill health.
His Majesty King Charles III will be attending his first Remembrance Sunday in London as monarch on November 13. In recent years, he has laid a wreath on his mother's behalf as the late Queen watched from the balcony.
How will remembrance day be marked this year?
The official remembrance day will take place on November 11 where a 2-minute silence will take place at 11am as usual.
Remembrance Sunday always takes place on the second weekend of November, this means that the 2022 memorial will fall on Sunday, 13 November. This occurs along with the annual November 11 commemorations that mark the anniversary of the signing of Armistice that marked the end of World War One in 1918.
The National Remembrance service which we can watch on TV will be held at 11am at The Cenotaph in Whitehall in London which will be attended by the Royal Family, the Government and representatives from the armed forces.
As his first Remembrance Sunday as King, Charles III's wreath will differ from that laid by his mother the late Queen.
According to reports, it will feature bigger but fewer poppies than the late Queen's, along with a wide ribbon in his racing colours. This follows the tradition seen from previous Kings as Kings George V and King George VI are thought to have included a ribbon in their family racing colours into their own wreaths.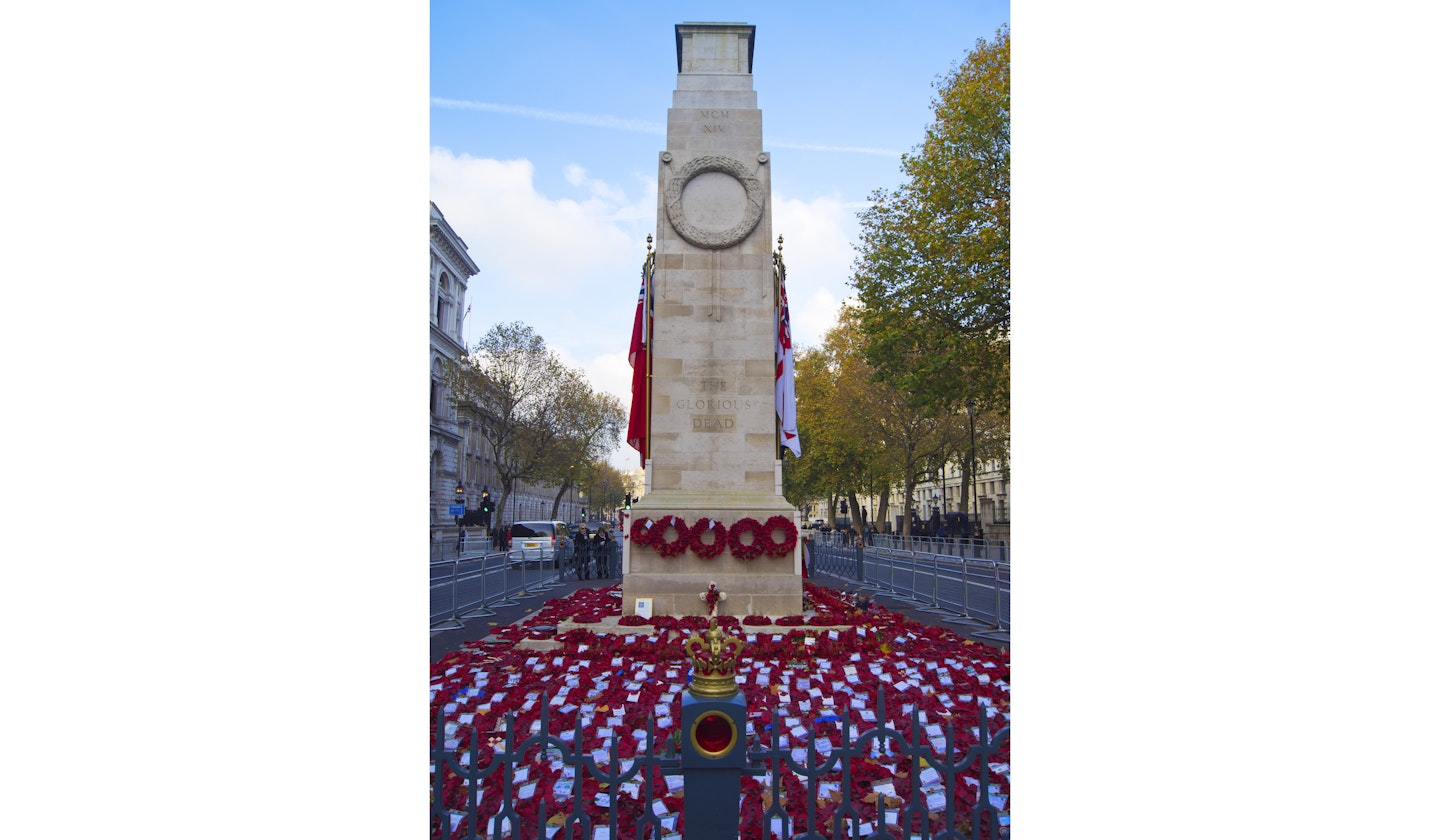 Wear your poppy
The Poppy Appeal is the Royal British Legion's biggest fundraising campaign held every year in November, during the period of Remembrance.
There is no right or wrong way to wear your poppy, although some believe you should wear it on your left, closest to your heart.
In 2022 the Royal British Legion's Poppy Appeal will focus on how your poppy shows you care and helps the RBL continue its vital work supporting the Armed Forces community.
They will be offering several ways to donate, including: cash, contactless and via the British Legion's website.