Rheumatoid arthritis is a long-term inflammatory condition which typically affects the hands, feet and wrists and causes swelling, pain and stiffness in the joints - so here are some Rheumatoid arthritis products to help you relieve the pain . During flare-ups, symptoms can become worse, and while these are difficult to predict, it is possible to reduce the number of flare-ups as well as minimise and prevent long-term damage to the joints.
If you or someone you love has been suffering from rheumatoid arthritis, you'll already know that simple tasks such as getting dressed or opening a door can become a lot trickier. That's why, alongside using supplements for joint pain, it's worth exploring rheumatoid arthritis products that can help make life a little easier and give back independence to the individual. To help you out, here are a few Rheumatoid arthritis products that we reckon are well worth knowing about.
Rheumatoid arthritis products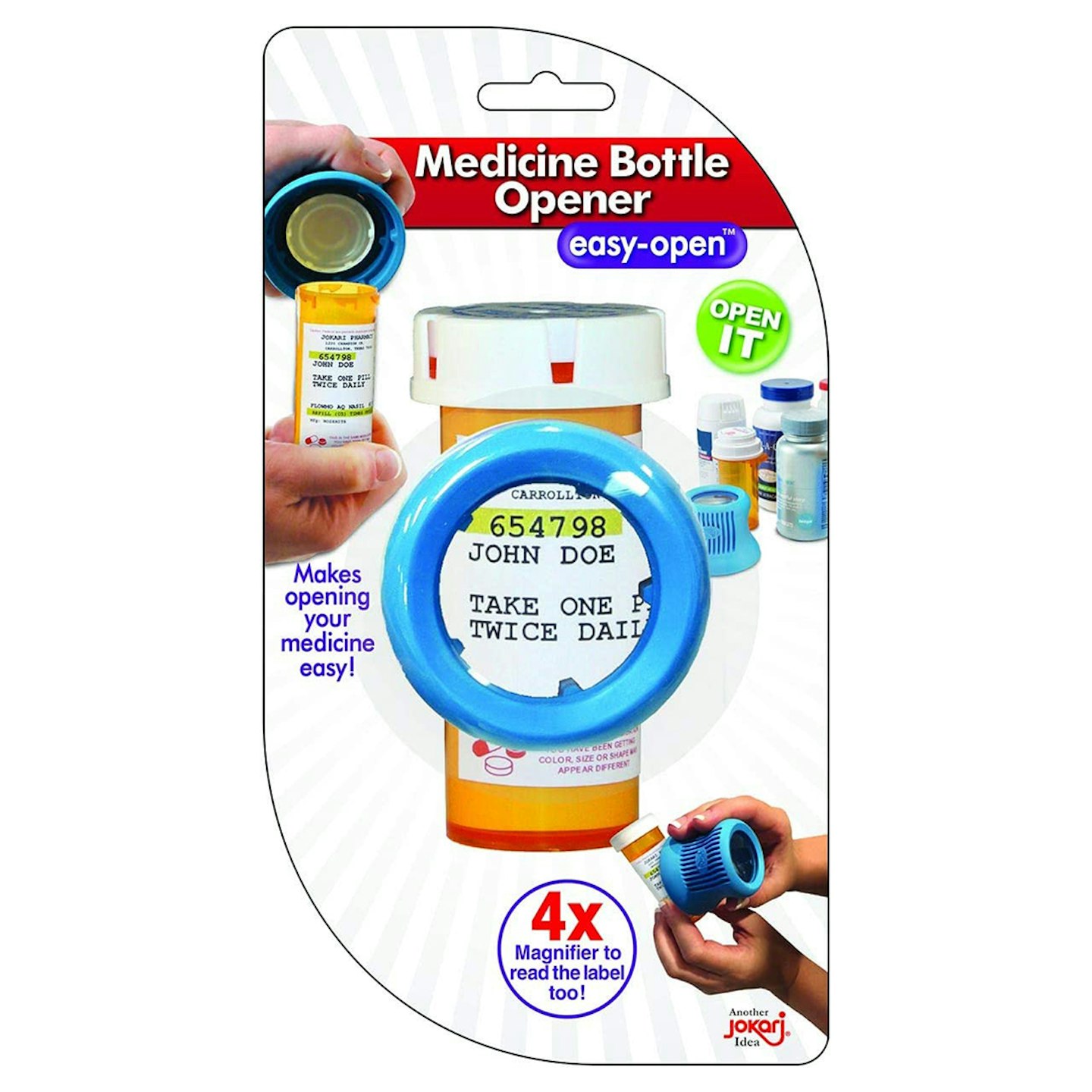 1 of 10
Jokari Easy Open Prescription Medicine Bottle Opener
When your fingers are swollen, it can be tricky to open medication bottles. This universal medicine bottle opener will fit around any standard-size bottle to make it much easier to open. It also has a magnifying glass to help read the small print on the labels as well.
Review: "Either medicine bottles are getting tighter or I've lost a lot of strength in my hands. Not only am I having difficulty opening child-proof bottles, even regular over-the-counter medications. I did an extensive Amazon search for some sort of device to help and this one seemed to be the most promising. I ordered one, received it, tried it, used it for a couple of weeks--and it was able to make opening bottles very much easier."
2 of 10
iMedic Arthritis Gloves
Compression gloves such as these are designed to help relieve aches, pains, and stiffness associated with arthritis of the hands. Available in three sizes, these gloves have controlled compression that "massages" away pain and increases circulation to aching hands, fingers and wrists.
Review: "Been buying these for my mum who suffers from Rheumatoid Arthritis & Fibromyalgia. She wears these most of the time unless it's super hot in the summer and she's on pair no 6 now. She says they fit snugly, wash well and the compression eases the pain in her hands."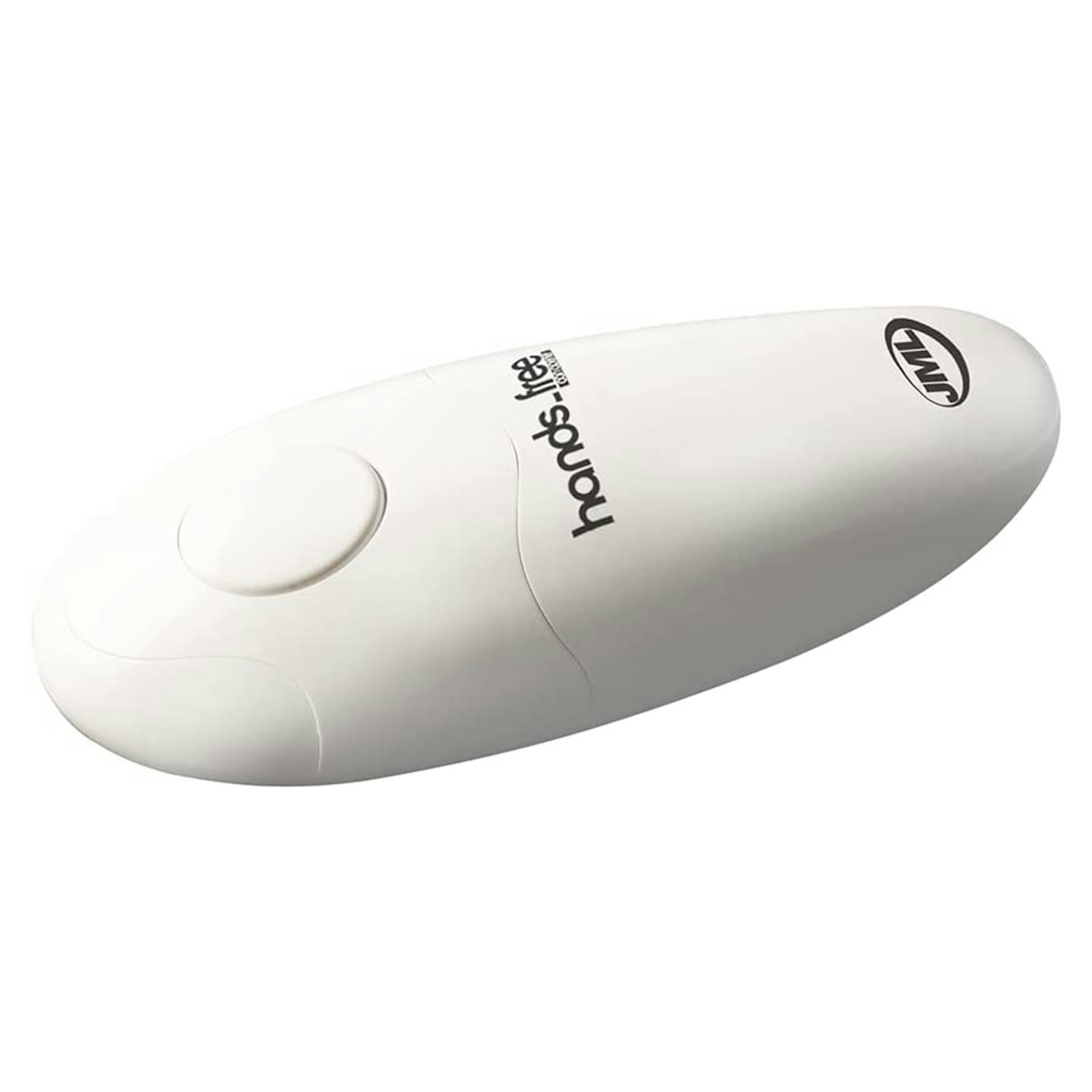 3 of 10
Hands-Free Automatic Can Opener
Tasks that involve twisting motions can be difficult for people with arthritis which means opening tins of food can be tricky. Alleviate this with this hands-free can opener which automatically opens cans whether it's round, square or ring-pull with just one touch.
Review: "This very neat and pleasing ergonomic design will cut the tops of your lids off by itself. It works so easy for those with arthritis etc."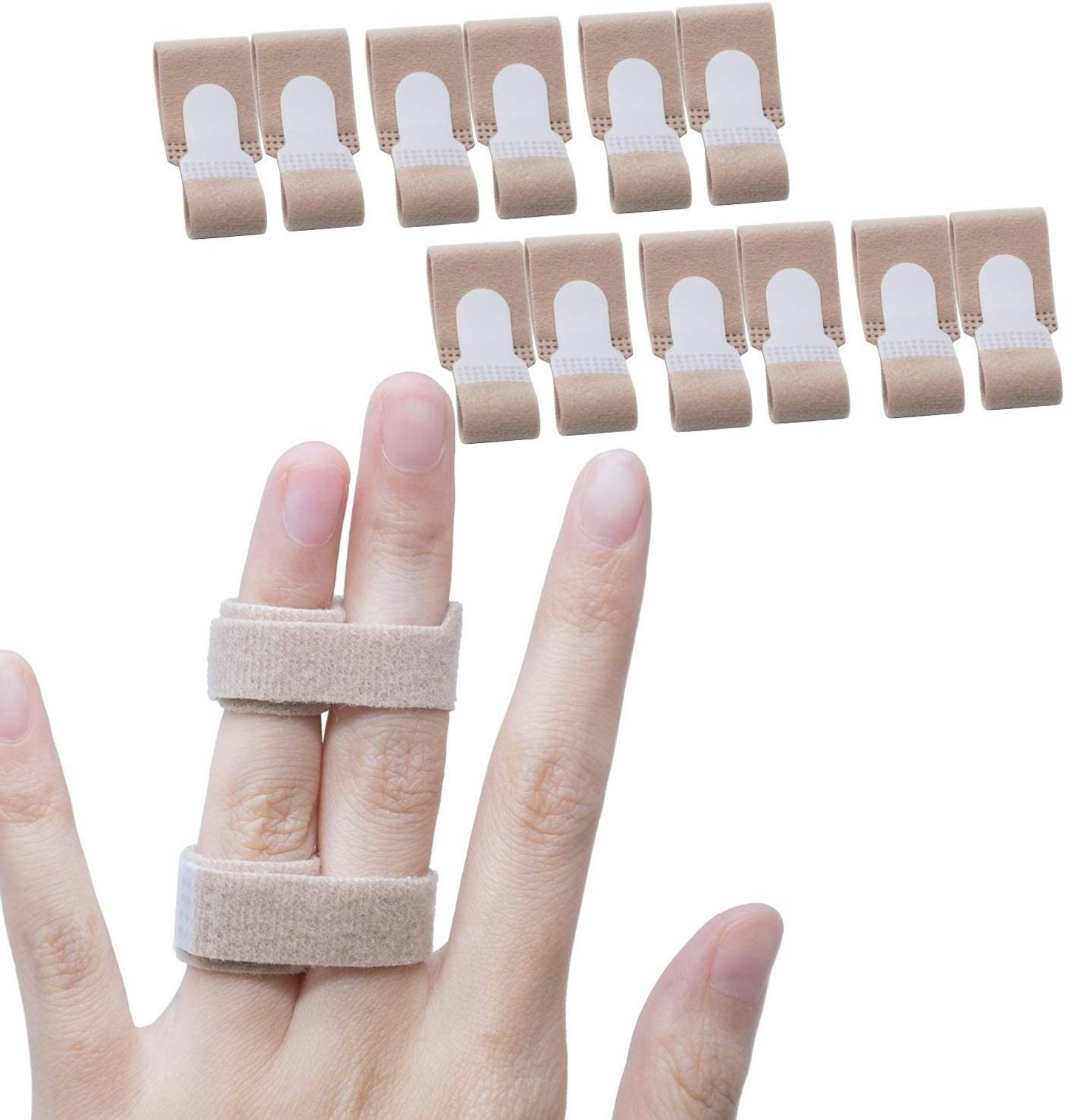 4 of 10
Sumifun Finger Buddy Wraps
Our joints can stiffen up overnight meaning symptoms of arthritis can be worse when you wake up. These comfortable finger wraps work by helping to ensure your fingers don't curl up while sleeping so you don't need to painfully prise them open in the morning.
Review: "I needed to splint two fingers together due to tendonitis in my index finger and found these easy to use and have helped ease the pain. Good value for money."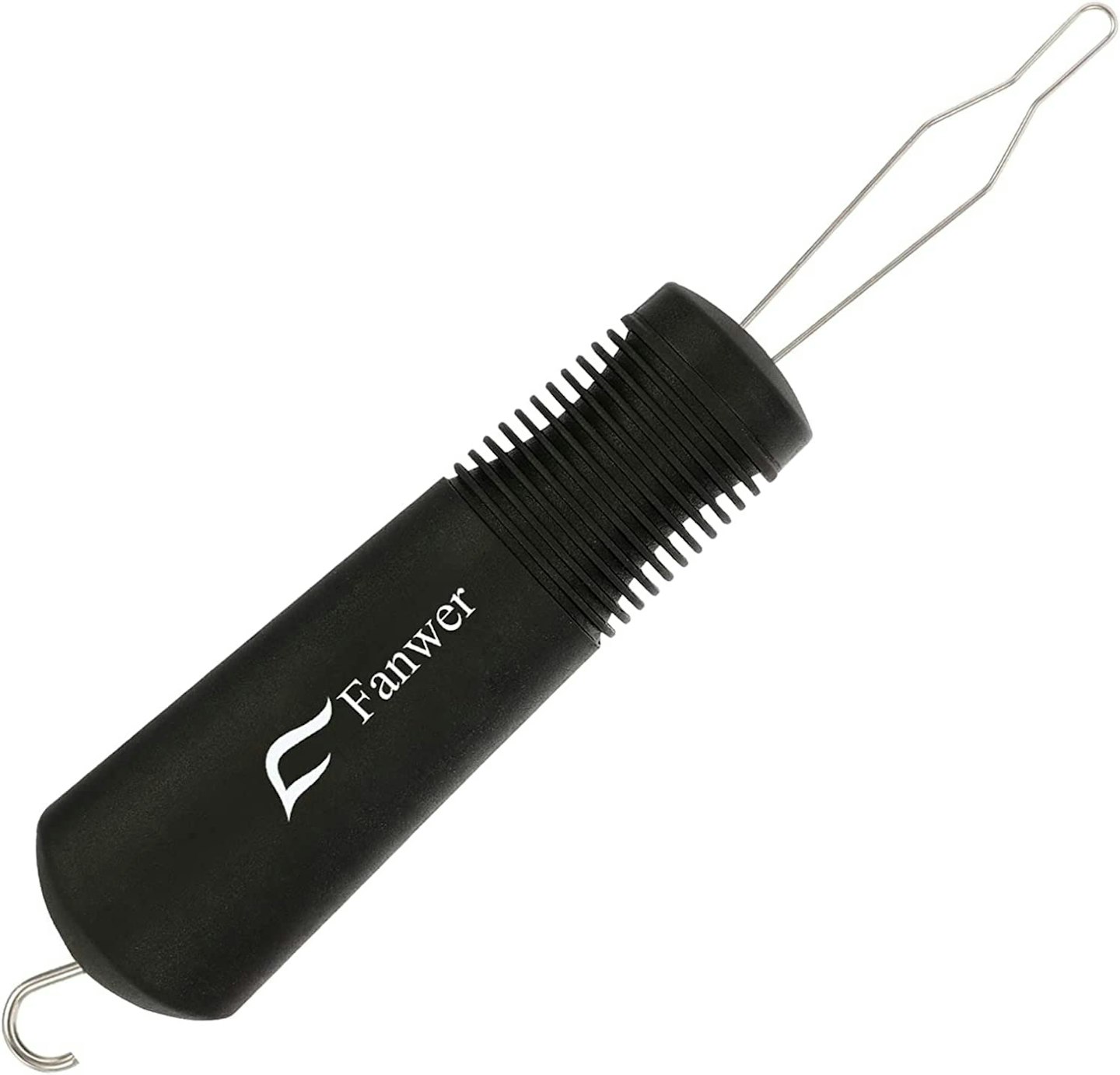 5 of 10
Fanwer Button Hook and Zipper Pull
Make fiddly buttons much easier to manage with this slim steel wire loop which easily slides through small buttonholes. The wire loop narrows at the tip to lock the button in place, making pulling it through the buttonhole easier. The zipper puller will also help to zip clothing and jackets easily.
Review: "Bought for an elderly friend who was having difficulty fastening buttons and she used it sucessfully 1st time and was delighted. Gives back her independence and lessens her hand pain whats not to like and i was pleased how robustly made it was too."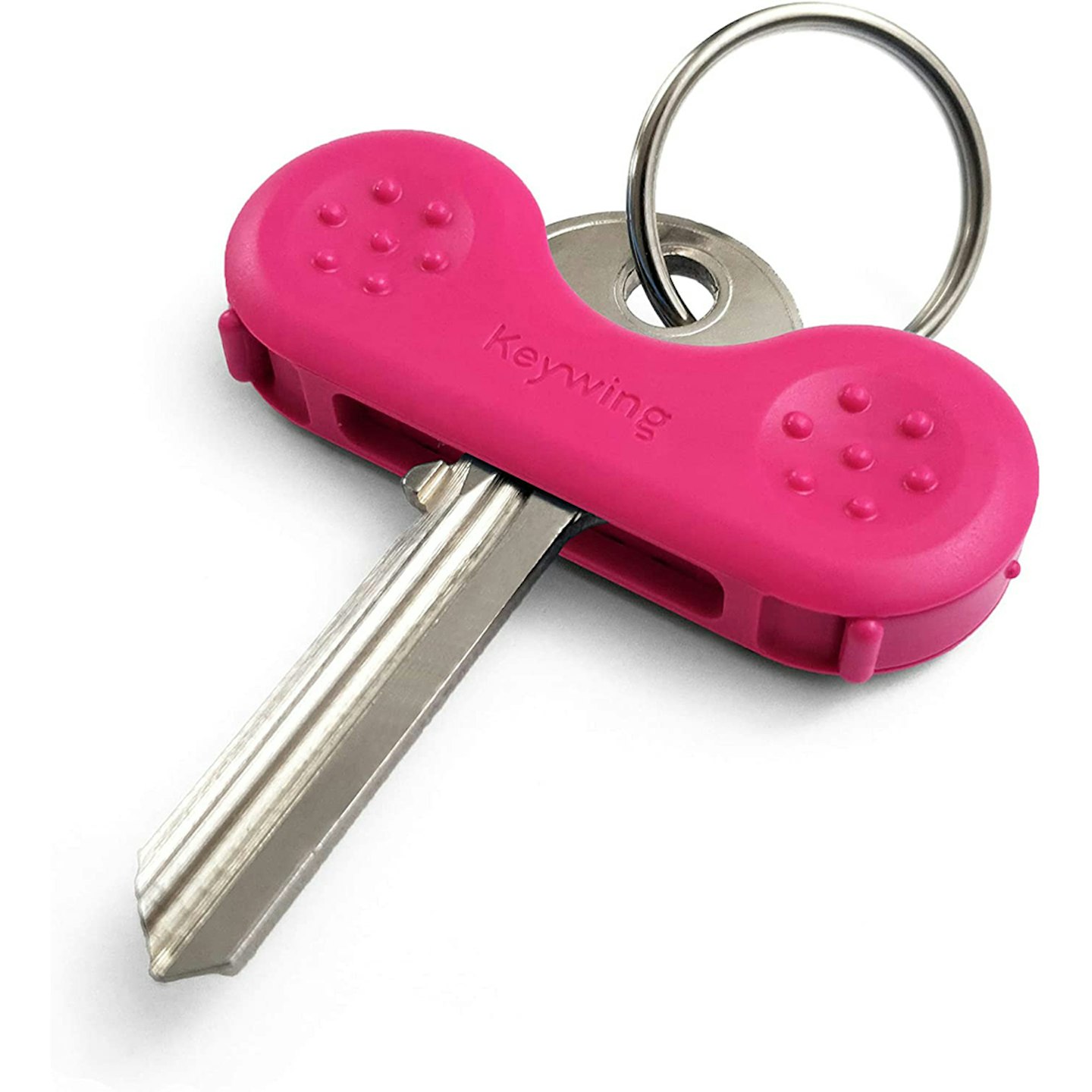 6 of 10
Keywing Key Turner
When clipped in place this product provides extra leverage so that far less strength is required to hold and turn a key, helping to reduce hand pain. The comfortable dimpled domes give fingers a firm grip to stop you from fumbling and dropping keys while the nylon body provides a 'warm' touch point for cold fingers.
Review: "Bought this for my 86-year-old, disabled mum who was having great trouble unlocking her new front door. Absolutely perfect little device that made this so much easier."
7 of 10
Plug puller
Makes it easier to remove plugs from sockets with the product which comes as a pack of two. Ideal for people with weakened grips and arthritic hands, simply squeeze the lever and the plug will come out.
Review: "I bought this for my father-in-law who has difficulty using his hands. I have not used it myself but according to him this is excellent and now he is able to unplug his mobile charger independently. So I'm happy with this purchase."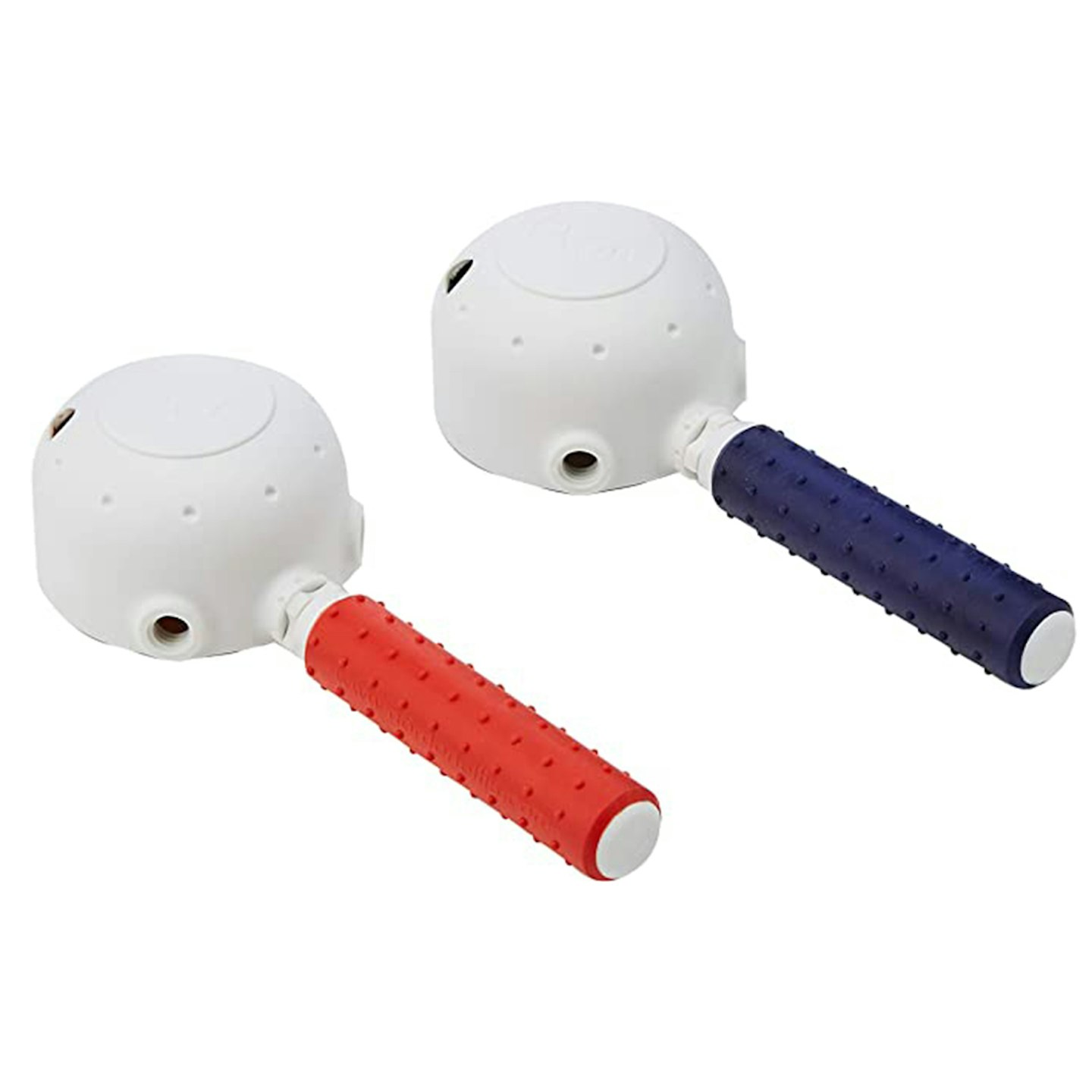 8 of 10
Performance Health Derby Tap Turners
Twisting tabs can be tough at times and these tap turners will make it much easier for those with arthritis. There are two in a pack with different colours for hot and cold taps. The soft, textured handles ensure a comfortable and secure grip.
Review: "Wonderful appliance but you need help to fit them if you have arthritis."
9 of 10
Celley Adaptive Utensils
It can be so frustrating to feel like you're not in control of your own eating utensils. Each utensil in this matching cutlery set has a lightweight, anti-slip handle to provide an efficient and comfortable solution for those with low grip strength and trembling hands.  
Review: "It facilitates independent feeding for people with difficulties in coordination and hand movement."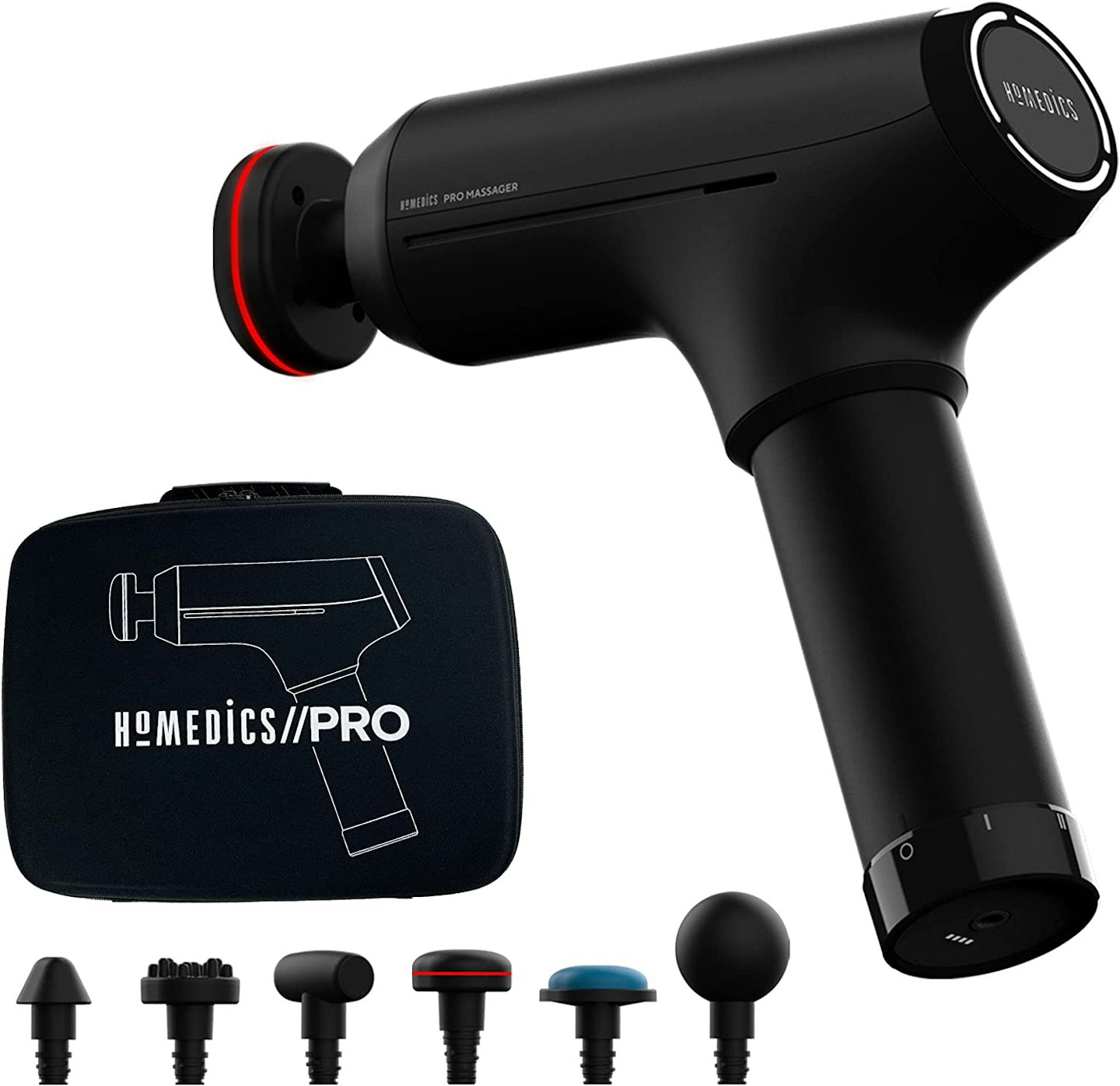 10 of 10
HoMedics Pro Power Handheld Physiotherapy Massager Gun
It may be a pricey option, but a massage gun can help tackle sore, knotted muscles and joint pain by encouraging your muscles to heal by improving circulation. There are two different ways that massagers do this: using percussion or vibration therapy.
Tried and tested by Commercial Content Editor, Adam Binnie: "With this Homedics unit, you select which of its three power modes you want using a rotating selector and it's super quiet in operation. It is now a regular part of my post-workout routine."
FAQs: Rheumatoid arthritis products
What is Rheumatoid Arthritis (RA)?
Rheumatoid arthritis is a long-term inflammatory condition that primarily affects the hands, feet, and wrists. It can lead to swelling, pain, and stiffness in the joints. Think of it as your body's immune system getting a tad too enthusiastic and attacking your joints.
Are there any products that can help make life easier with RA?
Absolutely! There are several products designed to assist those with RA, from easy-open medicine bottle openers to arthritis gloves. These products aim to restore a bit of independence and make everyday tasks a tad less tricky.