In the past, tracking and monitoring your blood pressure required a trip to the doctor, but now, thanks to technology, there are a whole host of clever gadgets, such as blood pressure watches which you can use to keep track. From blood pressure monitors to smartwatches, it's easier than ever to take care of your health at home with these home health gadgets. Here are the best blood pressure watches on the market right now to stay on track.
So, how does a blood pressure tracker work? These trackers are great for keeping an eye on your blood pressure between GP appointments, but if you are concerned about your blood pressure, it's always a good idea to see your GP or specialist right away for the most accurate assessment of your blood pressure and health.
Last chance Black Friday deals on blood pressure watches
We interrupt the regularly scheduled content to let you know that although Black Friday is over, there are still plenty of discounts to take advantage of, including a whole host of last chance Black Friday deals on blood pressure watches. Want to grab a bargain? These are the retailers that still have the best deals live, or keep scrolling to continue reading our buyer's guide.
Save £20: Radley Series 6 Smart Ladies Pink Leather Strap Smart Watch, WAS £85, NOW £65
These blood pressure monitors take the technology of a regular blood pressure monitor and condense the components into a watch. According to OMRON, 'the watch works using an inflatable cuff within the watch band to take a blood pressure reading.'
In addition to taking and monitoring your blood pressure, these watches also track everything else, including heart rate, sleep quality, steps, body temperature and oxygen levels, plus more. That's why we've put together a list of the best blood pressure watches for both women and men to allow you to monitor your levels while you're on the go.
Best blood pressure watches at a glance:
• Best overall: Popglory Smart Watch – view on Amazon UK
• Best for style: X-WATCH SIONA Women Fitness Tracker with Blood Pressure – view on Amazon UK
Best blood pressure watches
Best for easy use
Description
This sleek blood pressure, sleep monitor and heart rate tracker comes with a number of features,
Pros
Sleek and thin watchband
Good for recording physical activity
Cons
Not the best for phone functions
Best overall
Description
Ideal if you're looking for a prettier watch that will look feminine and fashionable while you're
Pros
Fashionable design with different colours
Customisable wallpaper
Cons
Strap not the most robust
Best for men
Description
Another far more traditional smartwatch, this bulkier metal design has great wrist-feel and most
Pros
Nice everyday design for men
Good features
Cons
Not the best battery life
Best interface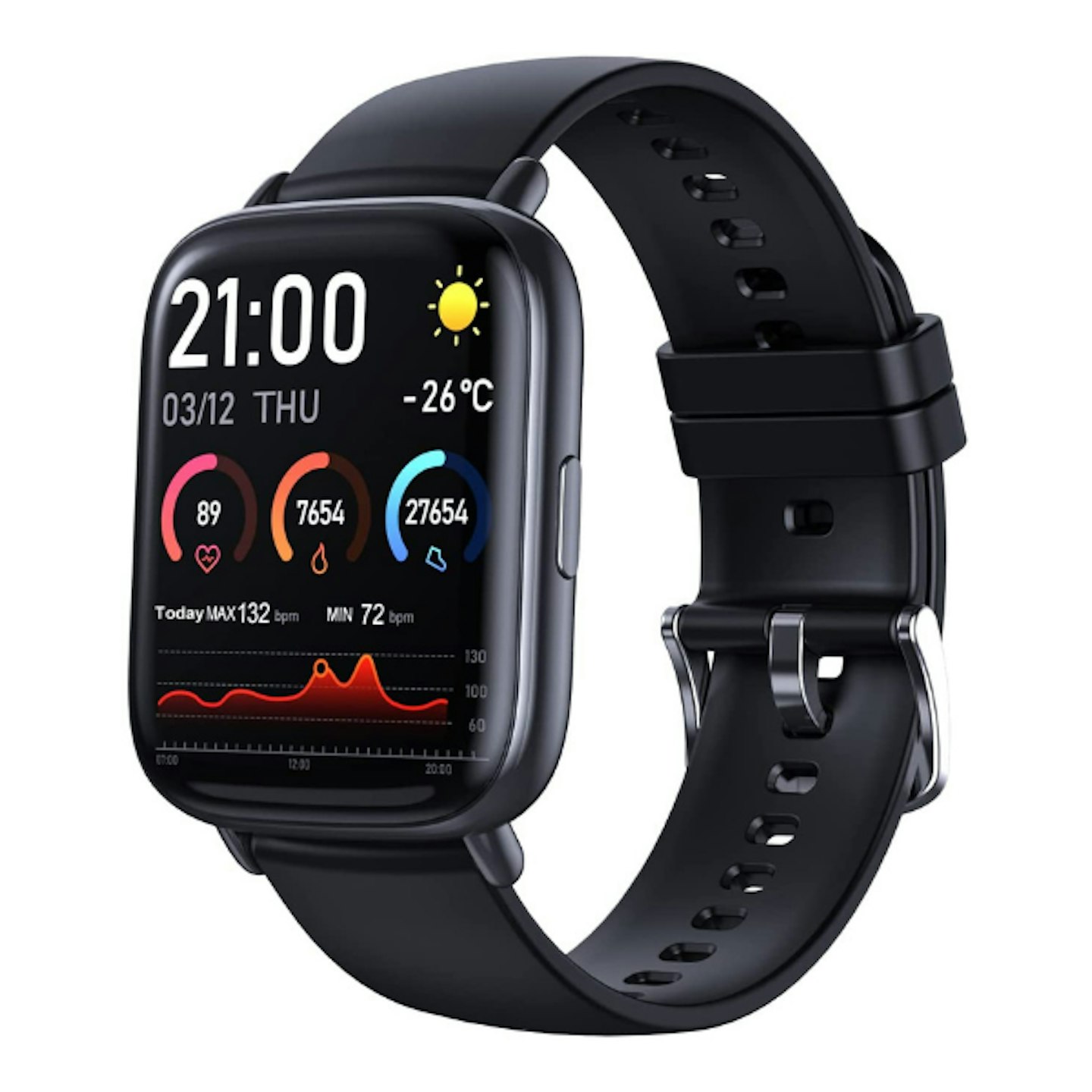 Bleutty
Description
Yet another slick, light and stunning smartwatch, the Bleutty Smart Watch has a stunning interface
Pros
It is easy to set up and use
Looks sleek
Best for value
Description
Precise, modern and minimalistic, the HONOR Band 5 Fitness Tracker is the perfect way to keep
Pros
Affordable and comfortable
Has a great battery life
Best for style
Description
At a great value, this X-WATCH SIONA Women Fitness Tracker with Blood Pressure can do practically
Pros
Nice everyday design
Simple interface
Best for price
Description
The HAVAFIT Smart Watch is light, comfortable and suitable for practically anyone. Incredibly
Pros
Good battery life
Affordable
Cons
It only vibrates, with no sound or microphone
Best for sports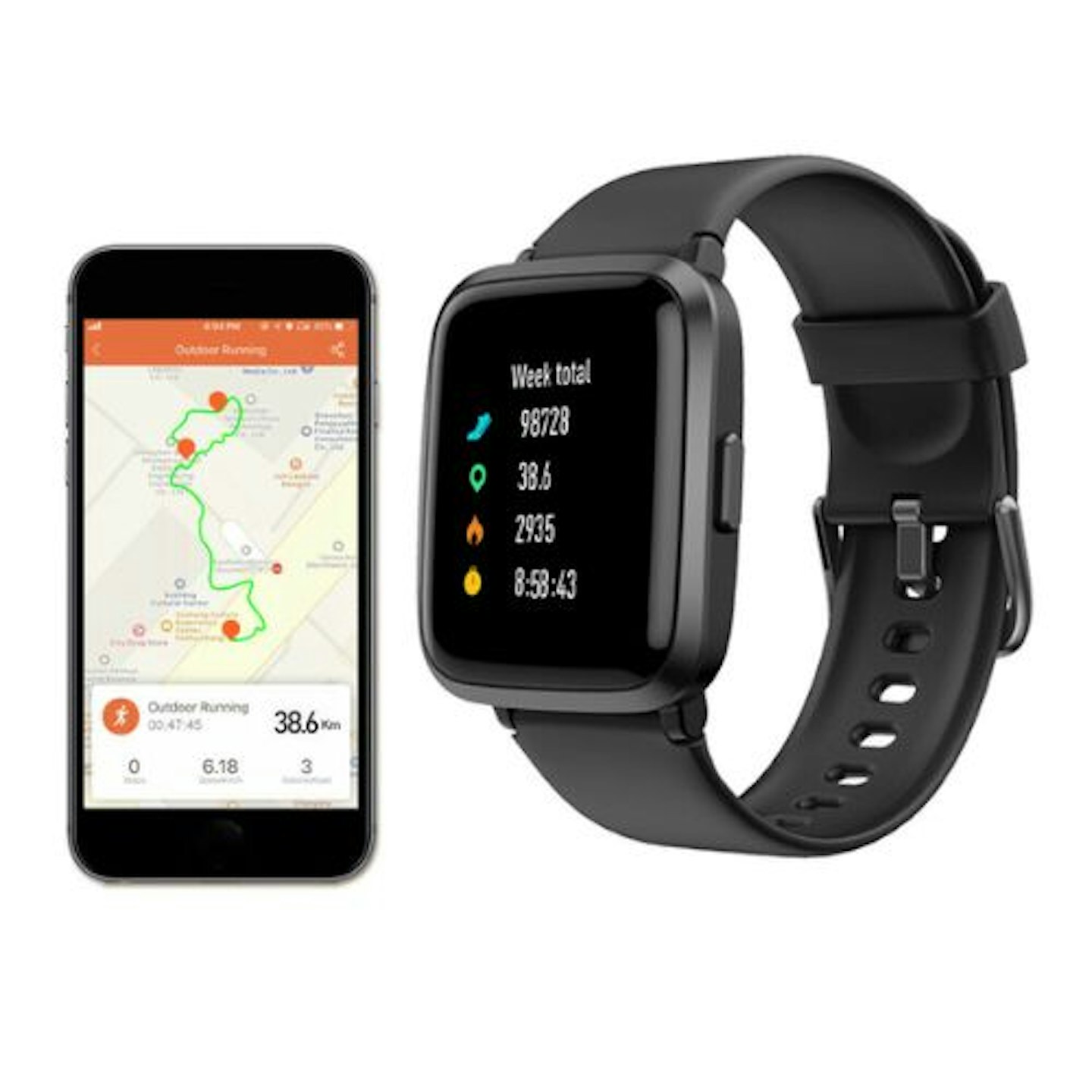 YAMAY
Description
With a built-in 24-hour blood pressure monitor, sleep tracker, heart rate monitor and more, this
Cons
It may be too basic for the officewear of formal attire
FAQs
Do blood pressure watches work?
Some wrist blood pressure monitors are accurate if used as directed and checked against measurements taken in your doctor's office. You can also use an NHS-approved pulse oximeter to monitor the oxygen levels in your blood to get an overall picture of your blood pressure.
However, for the most reliable blood pressure measurement, the American Heart Association recommends using a monitor with a cuff that goes around your upper arm, when available.
How accurate are BP watches?
Blood pressure watches (or BP watches for short) are mostly accurate when compared to readings taken by your GP. However, they are known to sometimes provide falsely high readings due to poor positioning. To get the best results, ensure your watch is placed directly on the pulse point of your wrist so you can feel your radial pulse, which means making sure it's not worn over clothes.
You'll also want to make sure that you keep your wrist at heart level, stay as still as possible and don't bend your wrist, while you're taking a reading.
How much can anxiety raise blood pressure?
Anxiety can elevate blood pressure by 10 points or more. Studies have shown that clinics rarely take two or more blood pressure readings, even though the ACC/AHA guidelines suggest that doing so could reduce the effects of WCH.
Lorna White is a Senior Digital Writer at Yours.co.uk. She was previously a writer at Yours Magazine writing features and news stories before joining the digital team. Lorna loves the great British countryside and likes to spend her spare time out and about in her home of Nottinghamshire walking her dog, Pippin.