You may be wondering why everyone is talking about magnesium - so we are here to walk you through this mineral and the best magnesium supplements to help you on your way. Taking the spotlight in the wellness world, magnesium quietly plays a pivotal role in over 300 bodily functions - from powering your cells to ensuring your heart beats in a healthy rhythm. This is one of the best supplements and a multitasker you can't afford to ignore. However, it's best to check with your doctor if you take any medication before starting any supplements.
It's alarming but true—most of us are running on low levels of magnesium and vitamin D. Why? Our modern diets are often lacking in magnesium-rich foods. Plus, the best vitamin D supplements are flying off the shelves as more and more people recognise its importance as, unfortunately, the UK doesn't get consistent sun year-round. For women especially, magnesium is a game-changer. It helps manage symptoms and changes that occur during menopause, such as hot flashes and mood swings, making it one of the best supplements for perimenopause. Plus, it may help with period pain, too.
The best magnesium supplements at a glance:
• Best overall: Love Life Supplements Magnesium Complex Advanced - View on Amazon UK
• Best probiotic with digestive enzymes: Nutrition Geek's Magnesium Glycinate 3-in-1 Complex: View on Amazon UK
• Best ionic liquid magnesium supplement: Trace Minerals Liquid Magnesium - View on Amazon UK
When it comes to magnesium, there are various types, each with its unique benefits. Magnesium citrate can help with constipation and digestion. Magnesium orotate supports DNA construction, while taurate may help regulate blood sugar levels. Also, there are forms of supplements to consider—tablets, capsules, drops and even topical creams. Whether you're looking to support heart health with Magnesium Lactate or combat fatigue with Magnesium Glycinate, there's a form and type suited to your needs, and we are here to point you in the right direction.
We had the pleasure of speaking with Holistic health expert Kate Booker, Nutritionist at Nutrition Geeks, and Rob Underwood, Product Development Manager at Love Life Supplements, to bring you this comprehensive guide and help us understand this integral mineral. So, here is our deep dive into the world of magnesium supplements. Plus, be sure to scroll down to see Kate's advice and Rob's answers regarding frequently asked questions on magnesium. So without further ado, let's take a look at the best magnesium supplements.
Best magnesium supplements
Best overall magnesium supplement
Description
This all-encompassing Magnesium Complex Advanced supplement comes with seven critical forms of
Pros
Contains seven forms of magnesium
Promotes deeper sleep, reduced anxiety, and enhanced energy production
Supports cardiovascular wellness and immune system resilience
Cons
Requires you to take four large capsules a day
Best magnesium supplement for hydration
Description
Whether you need to replenish your minerals after sweating after a workout or on a hot day - this
Pros
Comprehensive electrolyte blend, including double the potassium
Supports muscle function, nerve transmission, and cardiovascular health
Keto-friendly and free from fillers or bulking agents
Cons
Best to replenish electrolytes, not for magnesium deficiency
Best value magnesium supplement
Description
Why settle for one form when you can have three? Magnesium is the mineral that we are most
Pros
3 in 1 magnesium complex
Good for supporting gut health, relieving anxiety
Helps with improving sleep quality, increasing energy levels, and reducing inflammation
Cons
Not specifically a supplement for gut health
Best magnesium complex supplement for stress
Description
This unique blend of Magnesium and Calcium, known as the anti-stress minerals, is your ticket to a
Pros
Combines magnesium and calcium for stress relief.
Supports improved sleep and reduces menstrual pains
Enhanced with Vitamin D3 for bone and muscle strength.
Cons
May not be suitable for those with calcium sensitivities.
Best powder magnesium supplement for gut health
Description
Crafted by America's Brain-Health Expert, David Perlmutter, M.D., this Raspberry Lemon (or orange)
Pros
Formulated by a renowned neurologist for optimal brain health
Fizzy drink format for easy consumption
Contains live probiotics for digestive support
Cons
Powder form requires mixing, which might not be convenient for everyone
Best ionic magnesium supplement
Description
Make sure your water is topping up your mineral levels by adding in trace minerals. This Trace
Pros
Highly concentrated formula
Supports heart, digestive health, and muscle cramps relief
Liquid form with a dropper for easy dosage
Cons
Liquid form might not be preferred by all as very salty taste
Best magnesium supplement for constipation and overall health
Description
The DR VEGAN Magnesium supplement is made with highly absorbable Magnesium citrate. The capsule is
Pros
Highly absorbable magnesium citrate formulation
Supports psychological wellbeing and muscle function
Free from animal ingredients and additives
Cons
Specific to magnesium citrate, may not provide the benefits of other forms
Best magnesium supplement for sleep
Description
Magnesium Glycinate is known to be helpful in supporting a quality night's sleep. These capsules
Pros
Highly bioavailable magnesium glycinate formulation
Support sleep, energy and reduction of fatigue
Free from common allergens and additives
Cons
Specific to magnesium glycinate may not provide the benefits of other forms of magnesium
Best magnesium supplement for restless legs and muscle twitches
Description
Reap the benefits of Magnesium Malate with these clean BioCare supplements. This complex of malic
Pros
Provides a complex of malic acid and magnesium
Supports muscle function and the nervous system
Helps with restless legs or muscle spasm
Best magnesium supplement for heart and brain health
Description
Magnesium is essential to your heart, teeth, bones, kidneys, and muscles, and the benefits of
Pros
High bioavailability with the ability to cross the blood-brain barrier
Great for brain health and memory
Provides a month's supply with a 2000mg daily dose
Cons
Only contains magnesium orotate, so may not be the right form
Best magnesium supplement for energy levels
Description
This magnesium taurate capsule with Viridian provides essential electrolyte balance and muscle
Pros
Fully reacted magnesium taurate for optimal absorption
Supports electrolyte balance and muscle function
Clean formula with a base of alfalfa, spirulina, and bilberry
Cons
Contains magnesium taurate only
Best magnesium supplement for digestion
Description
This Magnesium+ 575mg Magnesium Lactate supplement is made with a more easily absorbable
Pros
Special formulation for better absorption than standard magnesium
Supports muscle function, nervous system, and psychological function
Easier to digest than other forms
Cons
Contains anticaking agents
Topical magnesium products
Best magnesium body butter
Description
Pamper your skin with BetterYou Magnesium Body Butter. When applied topically, magnesium is
Pros
Replenishes skin and improves elasticity
Enriched with shea butter and vitamin E
Contains 99 per cent natural ingredients
Cons
Requires consistent application for best results
Best magnesium oil spray
Description
Like the body butter, you can reap the benefits of applying this mineral to the skin with the
Pros
Spray format for easy application and absorption
Contains 100 per cent natural ingredients
Cons
Requires consistent application
Buyer's guide: Best magnesium supplements
We spoke to naturopath and holistic health expert Kate Booker for her suggestions on taking magnesium. We also had the opportunity to ask Rob Underwood, Product Development Manager at Love Life Supplements, some frequently asked questions to clearly understand magnesium's effect on the body and the different types and what they do.
The basics of magnesium with Kate Booker
If you are feeling a bit overwhelmed with all this information, here is naturopath Kate's simple guide to understanding this vital mineral.
"Magnesium is a very important mineral that's needed for well over 300 enzymatic reactions in the body", explains Kate. "Most people are deficient as our soils have been depleted over the years, and stress increases magnesium excretion, too. Muscle cramps, anxiety, poor sleep and, low energy, headaches, or palpitations could all be signs you're deficient. Poor diet, absorption issues (in the gut) and alcoholism can cause a further deficiency."
Why do we need magnesium?
To put it simply, this is why magnesium is so important for our overall health:
• It's vital for energy production 
• DNA repair
• Muscle relaxation
• Regulation of sex hormones
• Protects against stress
• Helps to lower blood pressure
• Supports tooth enamel
How do you know you are magnesium deficient?
Kate tells us some telltale signs that you could be experiencing a magnesium deficiency: fatigue, migraines, muscle cramps, stress/anxiety, insomnia, and high blood pressure. It can help women improve PCOS, PMS and period pain symptoms. It may be worth trying magnesium if you have any of these symptoms. However, if you are experiencing these symptoms, it's best to check with a health professional to find the root cause and to check if supplements will interact with any medication you are taking.
What are ionic magnesium drops?
"Some prefer an ionic form of magnesium that comes in liquid form. Magnesium does not need to be broken down in the stomach; it also allows for gradual absorption of the mineral in the diet for those with a sensitive stomach. Taking too much magnesium can have a laxative effect."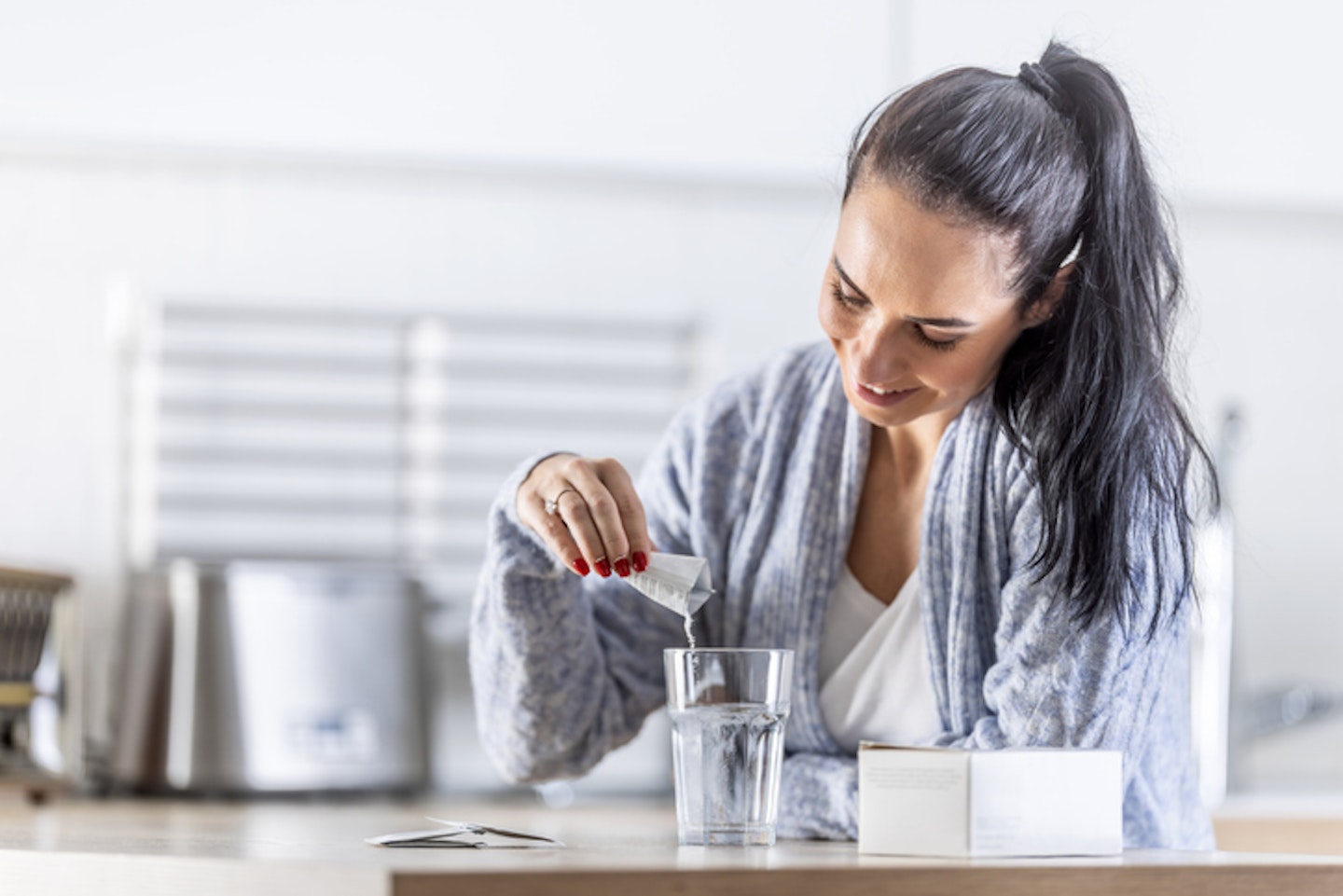 If you want a more in-depth understanding of this mineral, Rob is here to break magnesium down even further.
What is the role of magnesium in the body?
As Kate mentioned, this mineral supports energy production, muscle contractions and relaxation, bone health, heart health, blood glucose/ sugar control, blood pressure regulation and DNA maintenance. Here is Rob's explanation of magnesium's role in the body:
"Magnesium is an essential micronutrient that is involved in over 300 bodily processes. One of magnesium's main roles is in the production of Adenosine Triphosphate (ATP), the energy currency of every cell in the body. Magnesium is also involved in the proper functioning of nerves and their communication. It also helps to regulate muscle contractions by blocking calcium moving into the cell (which causes a contraction).
"It is important for the development and maintenance of bone health as it helps to regulate the calcium balance and the activity of the parathyroid gland, which in itself plays a huge role in maintaining calcium homeostasis (equilibrium) within the body.
"Magnesium is also critical for heart health as it helps to transport calcium and potassium molecules across cell membranes within the heart, leading to a healthy cardiac rhythm. It is required to control blood sugar levels, and it does this by helping to regulate the hormone insulin, which is the body's main controller of blood glucose.
"Something less known about magnesium is its ability to help manage blood pressure; it accomplished this by increasing nitric oxide and relaxing blood vessels. Lastly, magnesium plays an important role in the replication and repair of DNA."
What are the most common sources of magnesium in food?
Green leafy vegetables - spinach and kale.
Grains – oats, quinoa, barley
Nuts and seeds – flax, chia, almonds
Many fruits – avocado, bananas, kiwi, papaya
Dark chocolate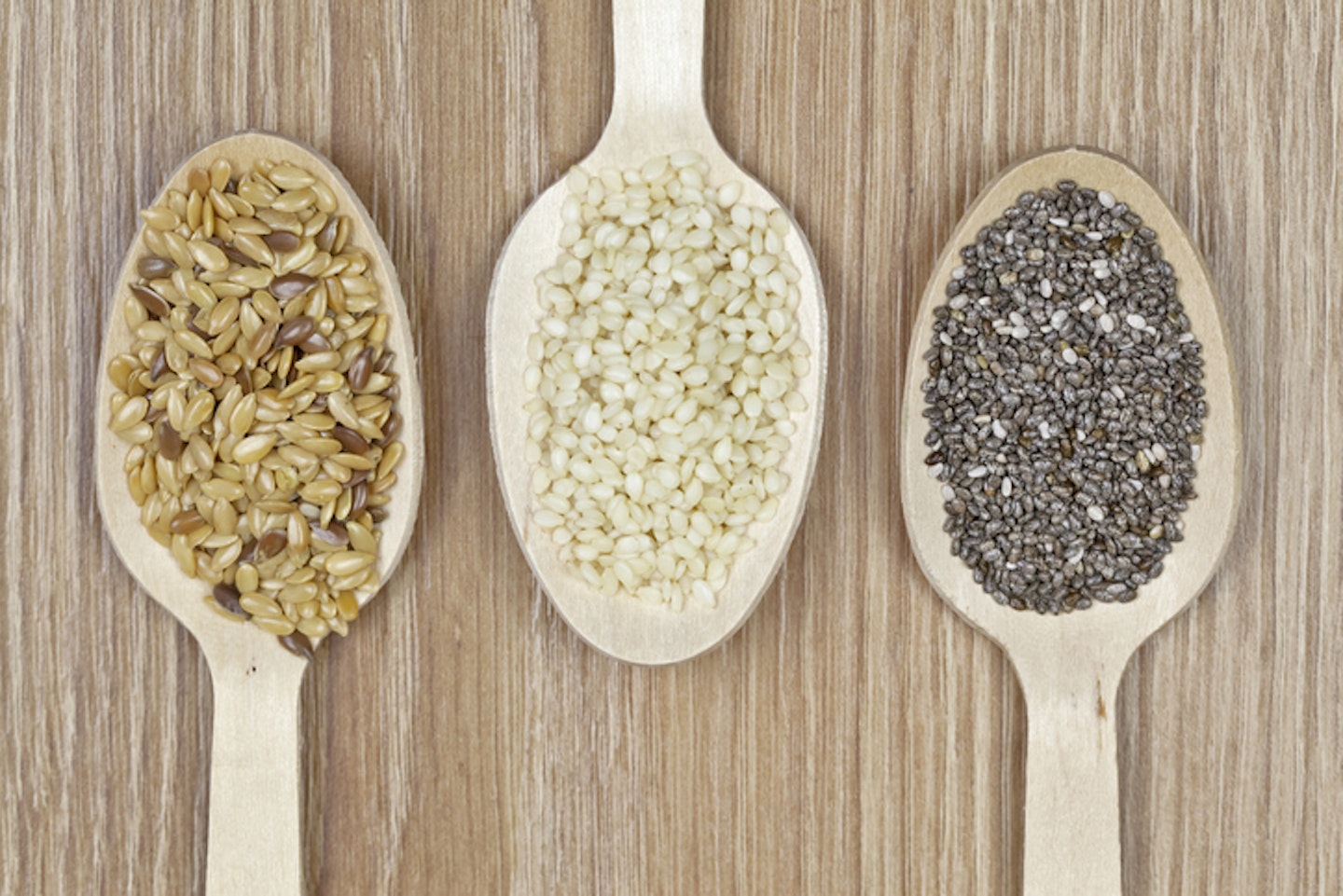 What are the different types of magnesium, and what areas do they help with?
Rob says there are more than a dozen forms of magnesium – these are some of the most common forms and what they can do to support you. These forms are also ones in LLS's Magnesium Complex Advanced supplement.
Magnesium Orotate - Includes orotic acid, a natural substance involved in your body's construction of genetic material, including DNA.
Magnesium Taurate - Contains the amino acid taurine. Adequate intake of taurine and magnesium may play a role in regulating blood sugar levels.
Magnesium Lactate -The salt is formed when magnesium binds with lactic acid. It is easily absorbed and gentle on your digestive system. Supports the function of the heart, nervous system, and digestive system.
Magnesium Malate - A compound of Magnesium and Malic Acid. It can support protein synthesis, muscle function, nerve function and bone health.
Magnesium Glycinate - Formed by combining elemental magnesium with the amino acid glycine, making it highly stable. It can combat fatigue and support muscle function, nerve health and bone maintenance.
Magnesium Citrate - Magnesium which is bound with citric acid. An optimally absorbed form of magnesium for energy, mental wellbeing and bone and muscle support.
Sucrosomial Magnesium - The application of Sucrosomial Technology protects the magnesium in the gastric environment, so it is absorbed more easily in the intestines.
What is the suggested dosage of magnesium?
The magnesium RDA is 375mg, and the Magnesium Complex Advanced provides 88 per cent of that or 329 mg per serving.
Meet the expert:
This article contains advice from Holistic health expert Kate Booker, Nutritionist at Nutrition Geek, and Rob Underwood, Product Development Manager at Love Life Supplements. We've made sure to review and evaluate each supplement we have recommended with the help of expert professionals. Always speak with a healthcare professional before starting a new supplement regime. This will ensure that the supplement is appropriate to you, that you're taking the right dosage for your individual needs, and to ensure it doesn't interact with prescription or over-the-counter medications you may be taking.
Ellen Kinsey is a senior health and wellness product writer for Yours, specialising in natural health and beauty. She lives and breathes all things food, travel and wellness.