Are you having trouble getting to sleep? If aches and pains are keeping you up at night, finding the best body pillow is a powerful and easy way to help relieve any tension. Many of us would love to wake up feeling refreshed and well-rested without a sore neck or back and it is easy to feel deflated when your quality of sleep is affecting your life.
If you've tried everything and no pillow seems to be doing the trick, the secret to your best sleep ever may not be a new mattress or head pillow, but a body pillow instead. Body pillows come in various materials and designs, with options for different levels of firmness and support. They can be filled with materials like memory foam, polyester fiber, or feathers, depending on personal preferences and some body pillows have removable, washable covers for easy cleaning.
The best body pillows at a glance
• Best Overall: Pharmedoc Pregnancy Pillow - View now on Amazon UK
• Best hypo-allergenic: Kally Sleep Kally Body Pillow - View now on Very
• Best value: Dunelm Dorma Full Forever Medium-Support Body Pillow - View now on Dunelm
We have rounded up the best body pillows on the market, from those that cling to all your achey joints to some that target a particular area. We've also answered all the frequently asked questions about body pillows, from how to use them, whether or not body pillows help with snoring to top tips on how to wash them.
The best body pillows
Best Overall
Description
Fed up with being unable to get a full eight hours? We hear you. If you're looking to make a small
Pros
Very soft to touch
Cover easy to remove
Cons
Can take up a lot of room on your bed
Best for body support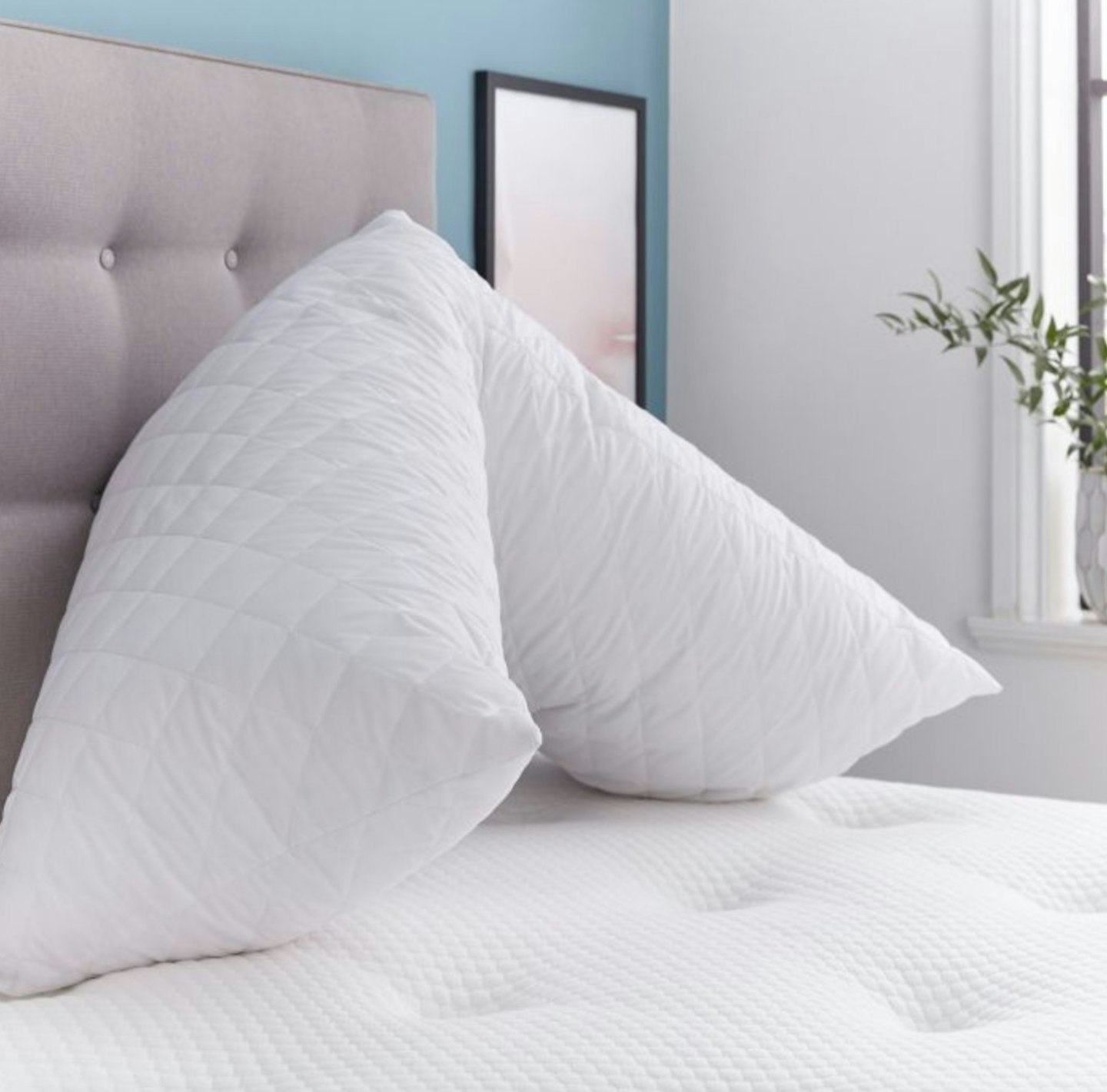 Silentnight
Description
Whatever your preferred sleeping position, this body support pillow
Pros
Made from good quality materials
Good size
Cons
Some reviews said it was too firm
Best hypo-allergenic
Description
Snuggle up with the Kally Sleep Kally Body Pillow and feel supported all night long. Benefits
Pros
Good value
Great for back issues
Moulds to your body
Best for luxury
Description
Make a statement with this C-shape pillow. It will change your life thanks to its ability to bring
Best cooling
Description
If you're a side sleeper and in need of extra support but tend to get hot during the night, the
Pros
Great for hot sleepers as it helps regulate your body temperature
Cotton cover
Good for side sleepers
Cons
Some reviews say they wish there were additional covers to buy
Best value
Description
If you're after a great quality body pillow at an affordable price, this Dorma Medium-Support Body
Pros
Made from recycled polyester and responsibly sourced cotton
Cons
Some reviews say they think it is too firm
Best wedge pillow
Description
Not just for use in pregnancy, wedge pillows are a great choice if you want some relief on your
Pros
Lightweight and small
Adjustable
Best body pillow FAQs
Now that you have decided which body pillow is right for you, we've answered some commonly asked questions around body pillows and how they will help you have a good night's sleep.
What are body pillows used for?
What you use your body pillow for is completely up to you! Generally speaking, here are some of the best benefits of using a body pillow:
• Find a comfortable sleeping position
• Pressure point relief
• Improve blood circulation
• Spinal alignment for side and stomach sleepers
• Helps with posture
• Incredible pregnancy support for belly, legs and head
Do body pillows help with snoring?
According to the NHS website, "Snoring is caused by things such as your tongue, mouth, throat or airways in your nose vibrating as you breathe. It happens because these parts of your body relax and narrow when you're asleep."
Body pillows can help reduce snoring, as it'll help open up the airways by aligning the head and neck. Discover more advice around snoring and things you can do to help you stop snoring here.
Can body pillows help with back pain?
Body pillows can absolutely help with back pain. Not only do they help with pressure point relief, but these pillows will help you find a comfortable position whether you're sleeping, working or relaxing on the sofa.
How to wash body pillows:
Washing your body pillow is easy, once you understand the steps you need to take. Each body pillow will have different wash care instructions, so before you head straight for the washing machine, read the label.
Not able to find the care instructions? Reach out to the manufacturer! They'll be able to point you in the right direction to find information on how to wash your body pillow.
If you have a body pillow that has a cover, please check whether or not you can wash both the cover and pillow itself.
Hannah Mellin is a Homes & Garden Product Writer for Yours. When she's not writing, researching or testing products, she's rennovating her Victorian terrace and chilling in the garden with her sausage dog Waffle, three cats and a tortoise called Bobby.
A Print-Plus magazine subscription to Yours includes FREE UK delivery to your door, PLUS unlock a world of extra rewards and benefits including freebie prize draws and discounts from brands you'll love on our Yours app. Subscribe to Yours today!