10 tips to help you choose the perfect tiles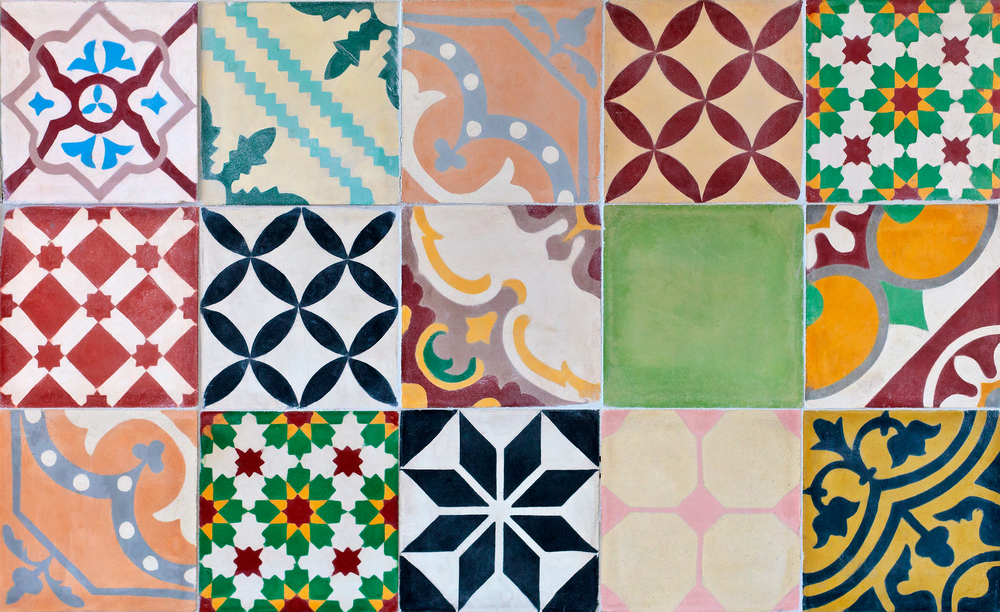 Use online tools to plan your design. Try iDesign, an interactive online tool that will help you transform ideas into reality (all from the comfort of your own home). It's easy-to-use and has a step-by-step guide that will help you visualise your dream tile design before you make the commitment to buy.
Once you've decided on the look and feel that you want for your room, speak to an in-store specialist and find out if the tiles you've selected work well for the room's function - remember, you will need extra hardwearing tiles for the main living areas of your home to cope with the rigours of every day life.
Unfortunately, not all rooms are a simple square. Your in-store tile expert will give you guidelines of how to measure your space. Don't forget, no matter how accurate your measurements are, make sure you order spares for those annoying little accidents.
Selecting a vibrant colour can be scary at first, but adding even splashes of bright colours to your design can transform the look and feel of your space, making even the smallest room a statement.
Although we love the large tile formats, one of the biggest new tile trends is for delicate sparkling glass mosaics - the perfect optical illusion for your smaller spaces. These reflective tiles will make any room feel luxurious.
It really helps when designing your room to think about how you want it to be used. If your kitchen is for combining conversation, canapés and cocktails - your kitchen flooring needs to not only look the dream, but also be hardwearing enough to cope with the spilt drinks and shoe scratches.
You don't just need to think of grout as a boring necessity. You can now get amazing coloured grouts (and even a sparkly glitter grout) that can add a real twist to your tile design. Try adding a red grout to a slate grey tile, or a bright blue to really brighten up your yellow tiles - the opportunities are endless.
Under tile heating may seem like a huge extravagance, but it can actually be an affordable method of heat distribution in comparison to conventional heaters (such as radiators), plus there's nothing better than stepping out of bed onto a pre-heated floor.
If mucky puppy paws and dirty wellies are an everyday annoyance for you, real wood floors might be a far-off dream, no matter how much you love the look. But don't fear - now you can get your hands on amazing alternative wood effect floor tiles that are hardwearing and water resistant - delivering ultimate durability but a beautifully stylish finish.
Your tiling should be exciting!.Don't be confined by traditional patterns - mix it up with individual modular flooring and multi-sized mosaics, you'll be amazed by the outcome and the fun you have designing.
For more interior ideas, pick up the latest copy of Yours